If you're looking for an escape from the every day, there's no better place to turn than the mythical world of Greek mythology.
And, these authors have taken it a step further by crafting incredibly illustrated lives for these characters, and it's so beautiful to watch. 
The 15 fiction books on this list will transport you to a world of magic, wonder, and adventure, where gods and heroes battle for supremacy, and mortals dare to challenge the divine – sounds good, right?
So, sit back, relax, and let these captivating tales take you on a journey you'll never forget.
Here are some of the best fiction books about Greek mythology that you can read now: 
1. Neon Gods by Katee Robert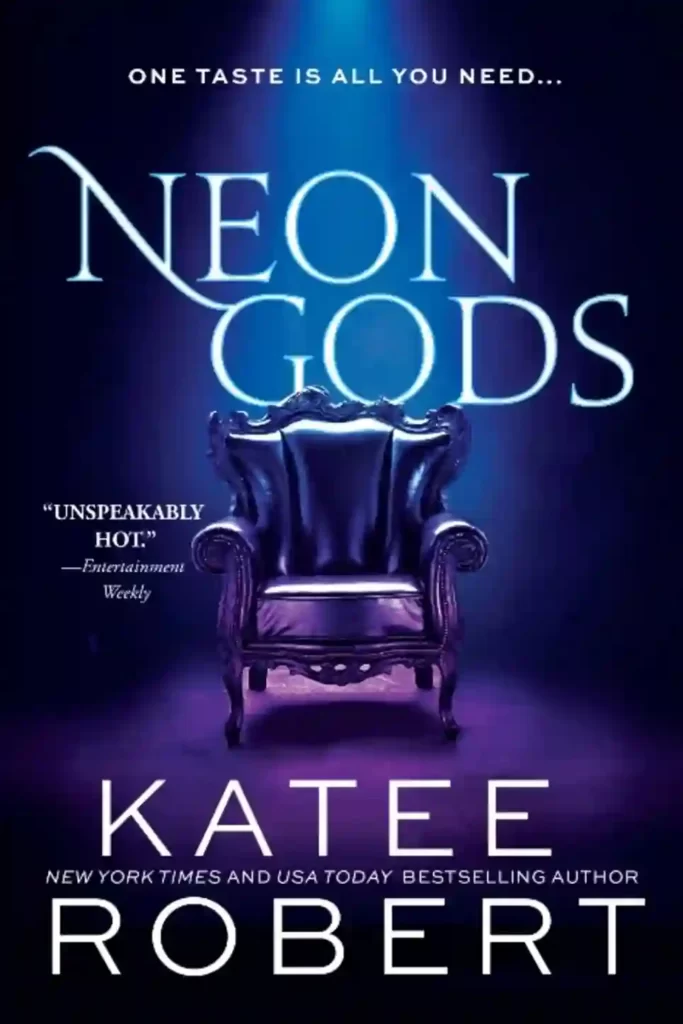 In this modern retelling of Hades and Persephone, Persephone is forced into an engagement with Zeus, the dangerous power behind the city of Olympus, and must flee to the forbidden undercity. 
There, she makes a devil's bargain with Hades, a man who she once believed to be a myth.
As they become tangled together, Hades becomes addicted to her and will go to war with Olympus to keep her close. This sinful yet sweet twist on a Greek myth will keep you hooked until the very end.
2. Daughter of Sparta by Claire M. Andrews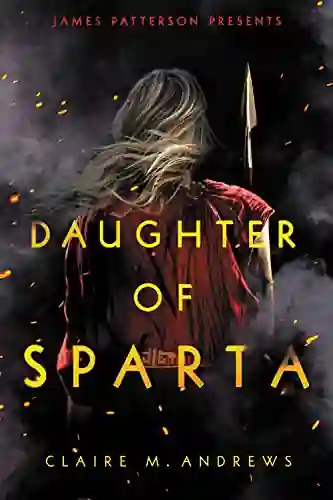 Sparta has forged seventeen-year-old Daphne into a deadly weapon, and when the goddess Artemis tasks her with finding nine stolen items from Mount Olympus, Daphne embarks on a journey guided by the self-assured god Apollo. 
Along the way, she teams up with mythological legends and faces off against the gods themselves.
This empowering female-led adventure is a reinterpretation of the classic Greek myth of Daphne and Apollo, turning the traditionally male-dominated mythology into a heart-pounding journey.
3. Song of Achilles by Madeline Miller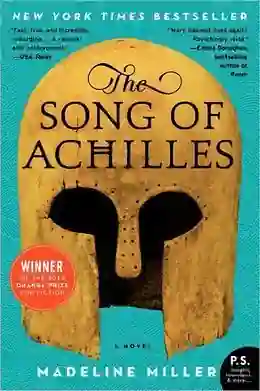 In this fiction book about Greek mythology, Achilles, son of the sea goddess Thetis and King Peleus, is strong, swift, and irresistible.
Patroclus, an awkward young prince, forms an inseparable bond with Achilles, risking the wrath of the gods. 
Trained by the centaur Chiron in war and medicine, they join the siege of Troy to rescue Helen of Sparta. As they face the cruel Fates, their friendship is tested, and a terrible sacrifice is demanded.
This epic tale of love, war, and destiny is a must-read for fans of Greek mythology.
4. Medusa by Jessie Burton
In this dazzling retelling of a Greek myth, best-selling author of The Miniaturist, Jessie Burton, and award-winning illustrator, Olivia Lomenech Gill, weave a feminist masterpiece.
Banished to a distant island and adorned with serpents instead of hair, Medusa's solitary existence is interrupted when a charming, handsome Perseus arrives. 
What follows is a journey of desire, love, betrayal, and destiny, as Medusa's story is brought to life in full-color illustrations. Perfect for fans of Circe and The Silence of the Girls, this stunning tale illuminates the legend of Medusa for a new generation.
5. Ariadne by Jennifer Saint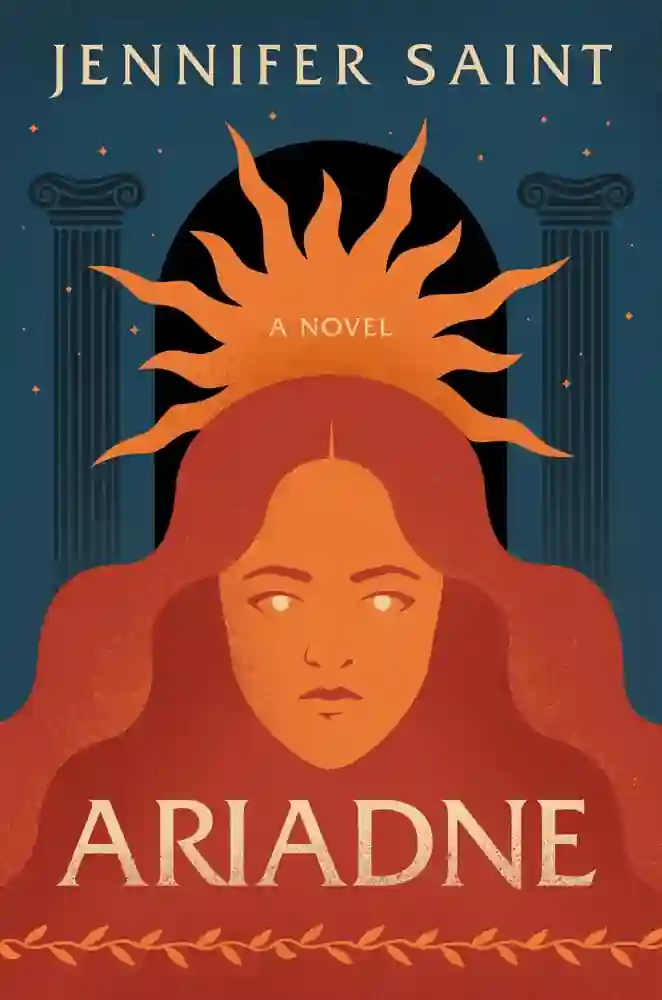 Ariadne, Princess of Crete, yearns for adventure beyond her palace walls, haunted by the Minotaur's constant hunger for blood.
Theseus, the Prince of Athens, arrives to slay the beast, and Ariadne sees in his eyes a chance at freedom. Together, they take down the monster, but Ariadne's sacrifice is great. 
Her decision sparks a chain of events that challenges her happiness and the fate of her beloved sister.
Jennifer Saint's Ariadne is a thrilling retelling of a classic Greek myth, placing the forgotten women of mythology front and center in their pursuit of a better world.
6. Clytemnestra by Constanza Casati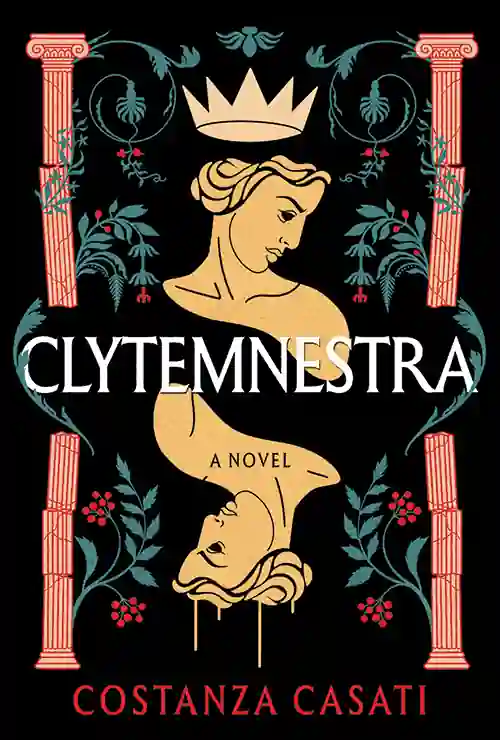 In this stunning debut for fans of Madeline Miller's Circe, Clytemnestra is the most notorious villainess of the ancient world, and this novel follows the events that made her into the legendary queen.
Born to a king, Clytemnestra marries a tyrant who sacrifices their child to placate the gods. 
Filled with violent thoughts and a desire for revenge, she plots her next move. But when her husband returns victorious, she faces a difficult choice: acceptance or vengeance.
A thrilling tale of power and prophecy, hatred and love, this book about a Greek myth brings the unforgettable Queen Clytemnestra to life for a new generation of readers.
7. The Silence Of The Girls by Pat Barker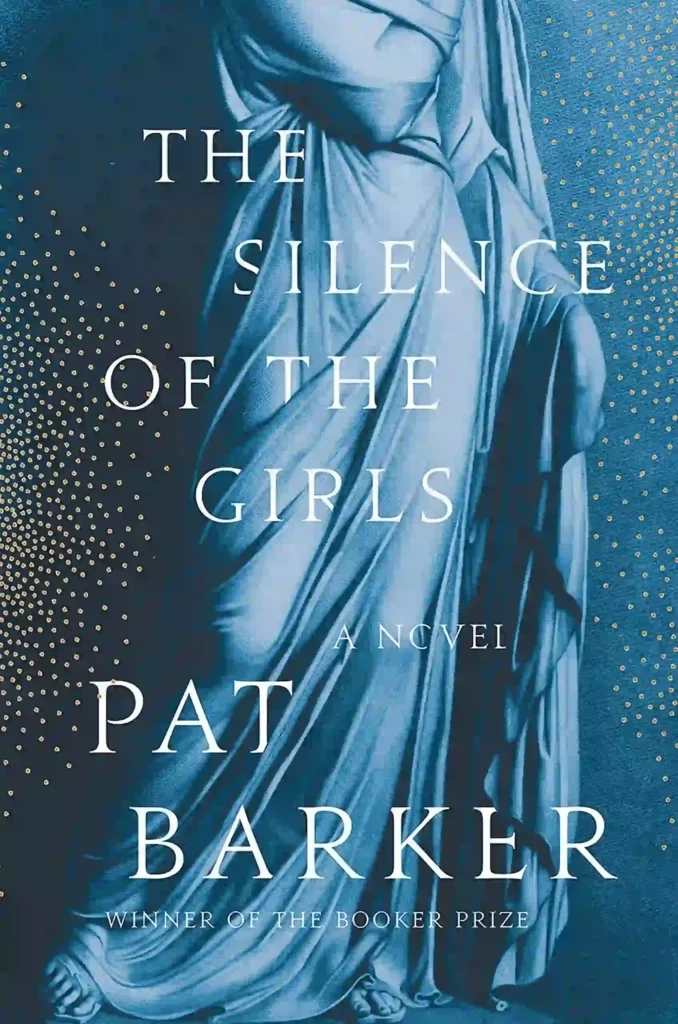 The epic tale of the Trojan War takes on a new perspective in Pat Barker's The Silence of the Girls. Briseis, a queen captured and forced into slavery by the Greeks, watches as the war between the Greeks and Trojans rages on. 
Caught between two powerful men, Agamemnon and Achilles, Briseis becomes a witness to history, as she observes the conflict's devastating consequences for thousands of women living in the shadow of the battlefield.
With rich historical detail and exquisite prose, Barker offers a fresh take on familiar myths, giving voice to the forgotten women of the Trojan War.
8. The Wolf Den by Elodie Harper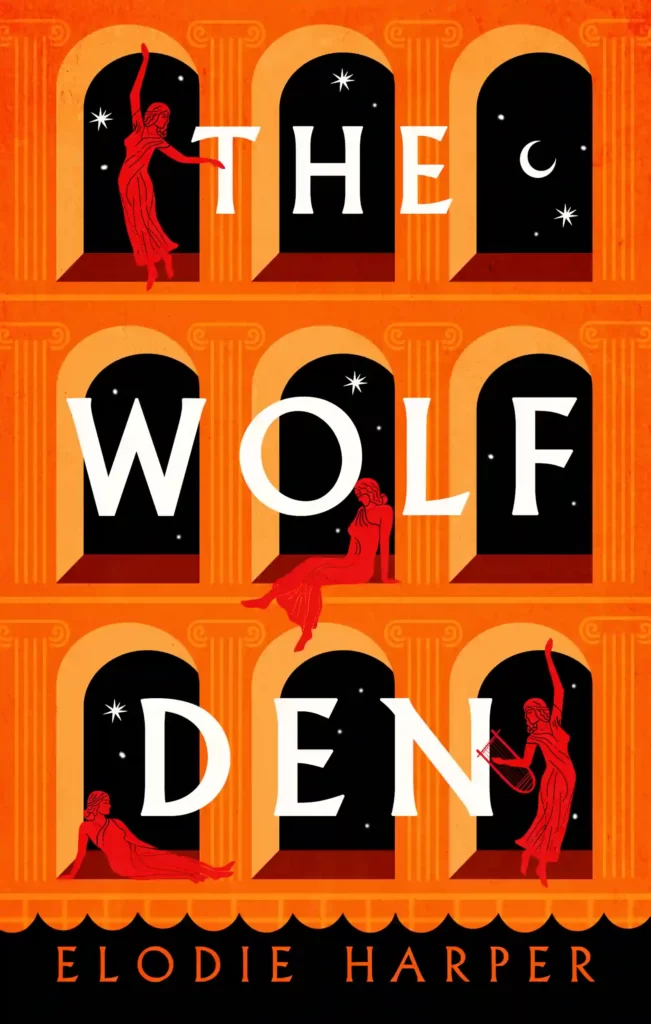 Amara is a woman determined to survive no matter what. Once a beloved daughter, she's now a slave in Pompeii's infamous brothel.
Forced to hide her talents, Amara must navigate the streets with her fellow she-wolves, finding comfort in the laughter and dreams they share. 
In Pompeii, everything has a price, and Amara is willing to pay any price for her freedom. Set in Pompeii's lupanar, The Wolf Den is a vibrant and powerful story that reimagines the lives of women who have long been overlooked.
9. Stone Blind by Natalie Haynes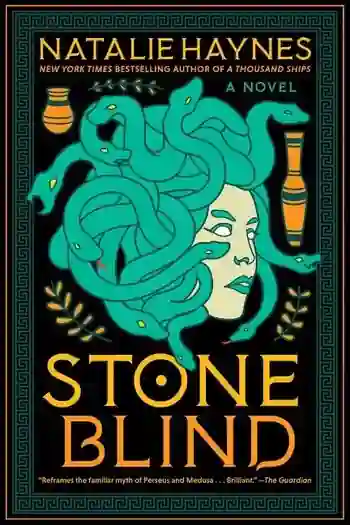 In Stone Blind, Natalie Haynes reimagines the tale of Medusa, the only mortal in a family of gods, who is punished for Poseidon's actions.
Transformed forever with writhing snakes for hair and a gaze that turns living creatures to stone, Medusa leads a life of solitude until Perseus embarks upon a fateful quest to fetch the head of a Gorgon. 
Haynes brings empathy and nuance to this classic myth, challenging the blaming, punishment, and monstering of a woman injured by a powerful man, in this timely retelling that speaks to us today.
10. Pandora by Susan Stokes-Chapman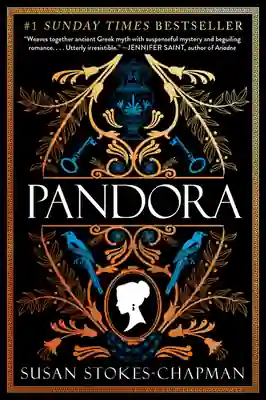 In Georgian London, aspiring jewelry artist Dora Blake lives with her unpleasant uncle in her late parents' antique shop.
When a mysterious Greek vase arrives, her uncle hides it away in the store's basement. Intrigued, Dora turns to ambitious antiquarian scholar Edward Lawrence for help. 
As they uncover the truth about the vase, Dora realizes that some mysteries are better left buried.
Set in a richly imagined historical London, this novel is filled with conspiracy, revelation, and romance, offering readers a thrilling and mysterious journey through the secrets of the past.
11. Alcestis by Katherine Beutner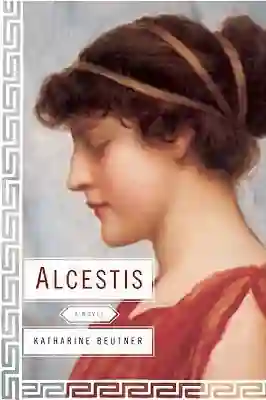 Alcestis, the ideal wife in the annals of Greek mythology, has always been known for her selfless act of dying in her husband's place.
However, in this captivating debut by Katharine Beutner, the untold story of what happened to Alcestis during her three days in the underworld is finally revealed. 
Through vivid imagery and imaginative storytelling, Beutner gives voice to the woman behind the myth, painting a picture of a complex and resilient woman who faces the challenges of the underworld head-on. 
12. Autobiography of Red by Anne Carson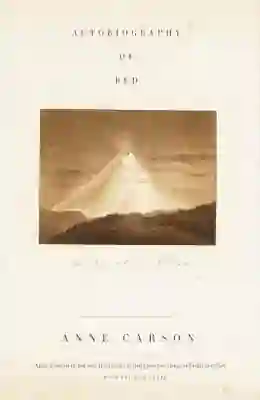 Anne Carson's Autobiography of Red is a unique and captivating novel-poem hybrid that reimagines an ancient Greek myth in a contemporary setting.
The book follows Geryon, a young boy who is also a winged red monster, as he navigates his troubled soul and explores his artistic passions. 
Geryon escapes his abusive brother and finds comfort in photography and a brief romance with a man named Herakles.
When Herakles reappears in his life, Geryon must confront his desires and embark on a journey of self-discovery. 
13. Hot As Hades by Alisha Rai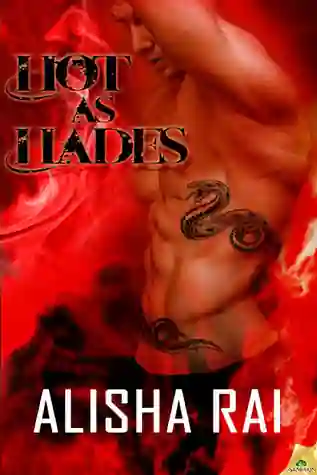 When the naked goddess Persephone falls into his lap, Hades is less than thrilled to have to shelter her indefinitely in the Underworld. Despite his reservations, he can't help but lust after her. 
Persephone isn't exactly thrilled with her new digs either, but Hades's touch has her thinking a fling might make her confinement more bearable.
Though they're both wary of trusting each other, the two gods eventually realize it's the only way they'll meet again. 
With an arrogant god, a stubborn goddess, and plenty of supernatural friction, this steamy romance is going to leave an imprint on your psyche.
14. The King Must Die by Mary Renault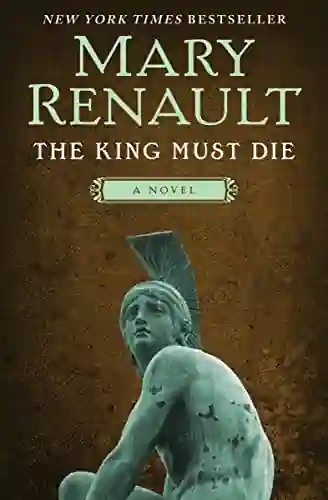 Mary Renault brings Theseus – the mythological hero who slayed the Minotaur in Crete – to life in The King Must Die, drawing on modern scholarship and archaeological findings at Knossos.
Theseus is portrayed as a king with immense charisma, driven by implacable prophecy. 
Follow his journey from Troizen to Eleusis, and from Athens to Crete, where he learns to jump bulls and is named king of the victims.
This book is a page-turner that vividly captures the spirit of its time, making it a daring act of imagination.
15. Gods Behaving Badly by Marie Philips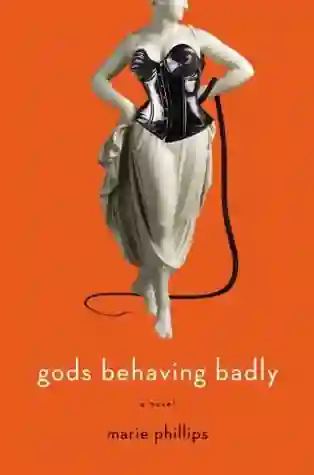 In modern-day London, the Greek gods are feeling cramped in their small townhouse and have been forced to take on day jobs. However, their powers are dwindling, and even their favorite pastimes are exhausting them. 
When a squabble between Aphrodite and Apollo becomes a full-blown battle, two humans, Alice and Neil, find themselves caught in the middle.
As the fate of humanity hangs in the balance, the pair must rise to the occasion and perform heroic feats to save the world. 
---
That's a wrap, and I hope you've found something to pique your interest and capture your imagination. 
Whether you're a fan of classic retellings or modern interpretations, there's something for everyone in this captivating and timeless mythology. 
For more great reading suggestions, check out the related posts below.
Happy reading!