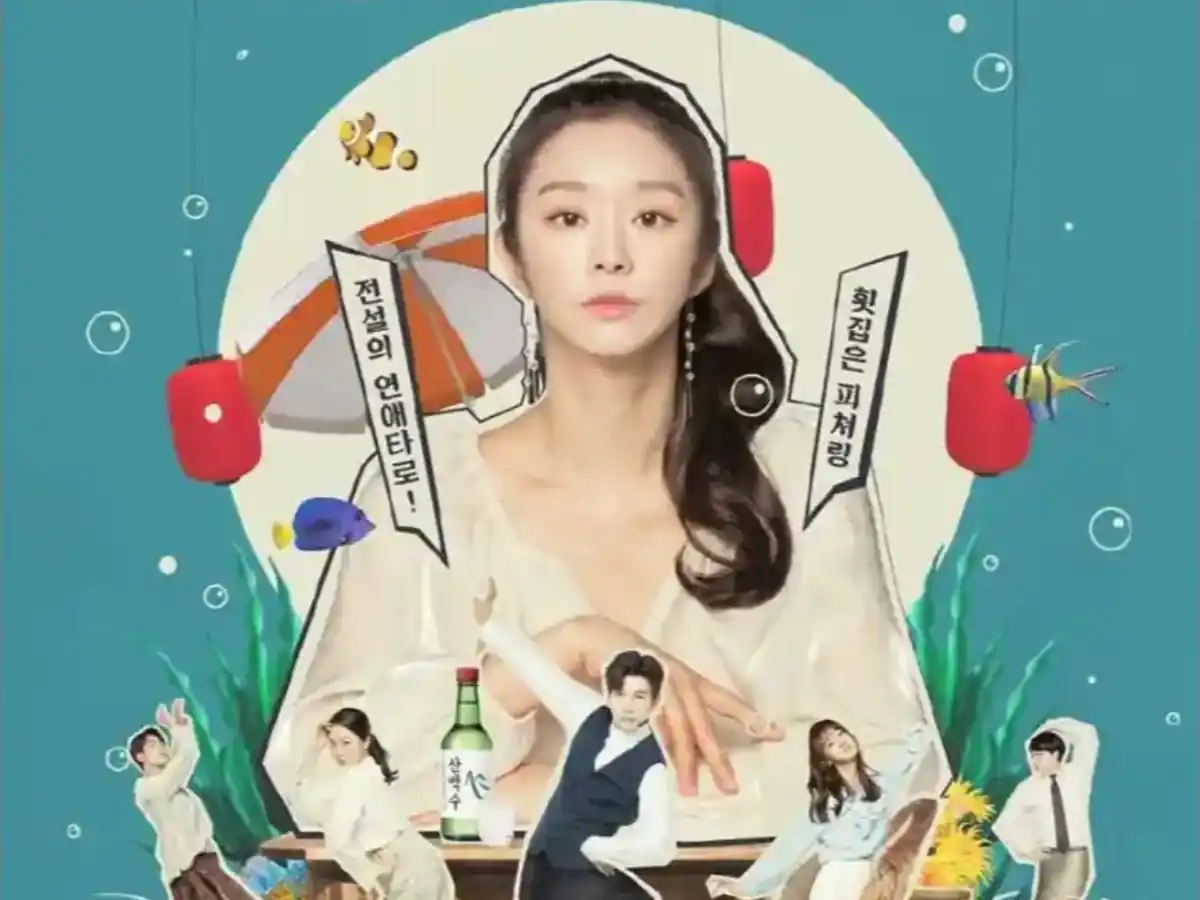 The Best 16 Webdramas You Should Watch Right Now
If you want a snappy and short but just as riveting Kdrama, you absolutely cannot go wrong with a webdrama – and there are lots of amazing, amazing, amazing ones on this list. 
Webdramas are usually less than 20 minutes long, but their effects are long-lasting, and they always pack a punch. 
In this article, I have listed some of the best webdramas that you can watch right now – you're going to be spoiled for choice, I promise. 
Here are some interesting webdramas you can watch now:
When Kim Yeon Do lies about having a boyfriend with a random photo she found online to ward off a creep, she's shocked when the photo's owner, Ji Hyun Ho, a notorious student with a hidden side, confronts her. Soon enough, they're spending time together and she becomes drawn to him. 
Cast:
Kang Yul as Ji Hyun Ho.
Lee Eun Jae as Kim Yeon Doo.
Yoon Jun Won as Seo Joo Ho.
Park E Hyun as Ryu Seol.
2. All Boys High (2019)
Nam Goo looks forward to his new high school, and when he gets there, he ends up sitting next to Song Bong, a cool and indifferent guy who doesn't care about anything. This web drama follows their friendship and the highs and lows of high school life.
Cast:
Kim Jae Hyun as Nam Goo.
Lee Seung Hyub as Song Bong.
Koo Ja Keon as Oh Seung Woo.
Ho Goo Hee is a shy girl who gets bullied at school, and her only happiness is Cha Eun Woo, a K-Pop idol who cares for her like a brother. 
When she stumbles on an app that lets her hex people she despises, she uses it to punish the ones that scorned her.  
Cast:
Kim Hyang Gi as Ho Goo hee.
Lomon as Shin Ji Hoon.
Cha Eun Woo as Cha Eun Woo.
Lee Seung Min is an average boy who has a crush on Oh Ji Na, the school's star, and he never imagined he could date her. But, he's surprised when Oh Ji Na proposes to him to be her fake lover. 
This is a perfect fake relationship Korean webdrama to watch if you're looking for a short and interesting watch for the weekend.
Cast:
Shin Hyun Seung as Lee Seung Min.
Lee Si Woo as Oh Ji Na.
Choi Yu Ju as Seong Han Na.
Ji Soo has a crush on her best friend's boyfriend, Ah Sung, and she hates playing matchmaker for them. 
So, she confides in Mi Ji, a stranger from another school. But when Mi Ji transfers to her school, Ji Soo worries that her secret will be exposed. 
Cast:
Kim Nu Ri as Woo Ji Soo.
Kim Seo Yeon as So Mi Ji, Jung Su Bin as Jo Ah Sung.
Lee Jin Sol as Ha Da Som.
In Young's life revolves around her boyfriend Chan Hee. But when he dumps her for his dreams, she vows to avoid love and focus on herself. 
But that's hard when she's about to lose her home. So, she fakes a marriage with Yoon Soo, who wants government funds for newlyweds.
Cast:
Jo Soo Min as Chan In Young.
Kim Geon Won as Do Yoon Soo.
Kang Hui as Yoo Chan Hee
Da Eun, a clueless college student, swaps lives with Byul, a singer. Living as Byul, she encounters Woo, a celebrity and starts living a glamorous life.
But she also learns the harsh reality of fame. This is one of the best Korean webdramas for a sweet and soothing watch.
Cast:
Seo Ji Soo as Jung Da Eun/Kim Byul.
Shin Jun Seop as Han Jung Woo.
Park Geon Il as Yoo Ji Han.
When Doo Ri's love betrays her, she decides to start anew and opens a restaurant.  
Soon enough, she grows into a prosperous businesswoman and something of a dating expert. 
Her restaurant satisfies people's hunger and mends their hearts, but things change when a mysterious man Woo Bin comes into Du Ri's life. 
Cast:
Lee Joo Bin as Ga Du Ri.
Hyuk as Cha Woo Bin.
Choi Ji Hui as Yeo Woo Joo.
When Kang Hoon, a wealthy CEO, escapes from his kidnappers with grave wounds, he is saved by Yoon Seo, a gentle veterinarian. 
He tries to repay her kindness by interfering in her affairs. However, he soon realizes that he has fallen for her and her noble heart. 
This romantic Korean webdrama follows their achingly-sweet love story.
Cast:
Sung Hoon as Lee Kang Hoon.
Kim Jae Kyung as Cha Yoon Seo.
Kim Dong Seok as Lee Kang Joon.
When an extra student appears in the class of 20 at Boseok High School, the 12th graders start to experience weird and frightening events and suspect that a ghost is among them. 
They lose trust in each other as the mystery grows, and if you're in the mood for something more spooky, this webdrama will thrill you. 
Cast:
Haruto Watanabe as Haruto.
Kim Do Young as Kim Do Young.
Choi Hyun Suk as Choi Hyun Suk.
Park Da Yeon has a crush on Choi Hyun Woo, a famous influencer.
And, she can't believe her luck when he enrolls in her college and starts to flirt with her.
Cast:
Kim Seo Yeon as Park Da Yeon.
Choi Kyung Hoon as Choi Hyun Woo.
Jung Hyo Jun as Go Woo Jae.
After eight years of dating, Choi Woong and Go Min Chae decide to take the next step and get married. 
But, they have to overcome many obstacles, such as their lack of fulfilling careers, their low income, and their parents' opposition. 
And, as the wedding day approaches, they feel the pressure of life's practicalities on their relationship. 
This delightful webdrama follows their journey as they overcome their difficulties and redefine their love. 
Cast:
Choi Hee Jin as Go Min Chae.
Jung Gun Joo as Choi Woong.
Park Se Hyun as Oh Ji Hye.
Yi Seul is curious about the meaning of love, so she decides to revisit her 5 past relationships and determine for herself how they influenced her life. 
This amazing webdrama depicts her quest for the perfect love and the different factors that determine a couple's relationship. 
Cast:
Shim Sae Byeok as Yi Seul.
Im Sung Kyun as Jun Ki.
Im Yu Bin as Yeo Jung.
After being dumped by Baek Seung Kyu, Seon Eun Woo still can't get over him. 
She hatches a plan to make him jealous by faking a relationship with her childhood friend Yoon Jae Won. 
They even move in together to make their act more convincing. 
But as they live under the same roof, they begin to fall in love for real, which complicates their situation.
Cast:
Lee Hong Bin as Yoon Jae Won.
Jin Ki Joo as Sun Eun Woo.
Ahn Bo Hyun as Baek Seung Kyu.
Kim Ji Eun has a simple routine of going to the office and returning home, and this drama explores her everyday life and how she relates to a colleague and a neighbor, Park Woo Jin.
Cast:
Park Gyu Young as Kim Ji Eun.
Jung Eui Jae as Park Woo Jin. 
---
That's it for my list of the best webdramas to watch right now. 
Webdramas are a fun and convenient way to enjoy some quality entertainment without wasting too much time, and each offering will give you the entire range of emotions. 
So, what are you waiting for? Grab your snacks and start streaming these webdramas today!
If you liked this article, you might also like these:
1. 25 Best Underrated Legal Kdramas To Watch Today
2. 21 Short Kdramas To Watch This Weekend
3. 25 Interesting Kdramas Available on Netflix