Combining the magic of Victorian-era aesthetics with the ingenuity of steam-powered technology, these steampunk romance novels will transport you to a realm where romance and adventure collide in a mesmerizing fusion of genres. 
If you're a sucker for swoon-worthy love stories set against the backdrop of a world powered by steam, then hold onto your top hat and goggles as we delve into some of the best steampunk romance novels. 
Best Steampunk Romance Novels.
1. Riveted by Meljean Brooke.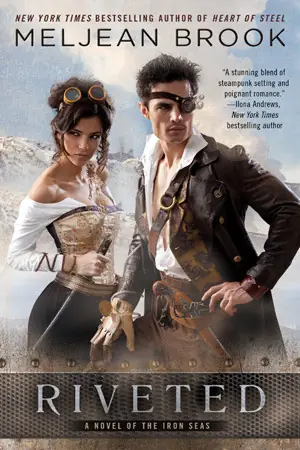 A century after a volcanic eruption, Iceland is shrouded in legend. Fishermen tell tales of trolls and witches, but the truth is mechanical, not magic. Annika, seeking her exiled sister Källa, serves on an airship.
But, when expedition leader David comes aboard, he's determined to expose Annika's secrets, and when disaster strikes, they're left stranded on a glacier.  
Now, their survival depends on generating steam and keeping the heat between them rising, as they unravel the mystery of the island and find love in the face of danger. This is one of the must-read steampunk romance novels that you absolutely do not want to miss. 
2. Heart of Iron by Bec McMaster.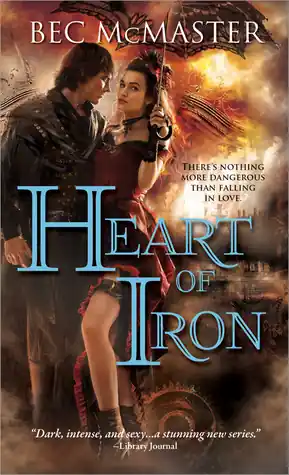 In Victorian London, the Echelon's rule is absolute, imposing blood taxes and controlling the city. Lena Todd, a spy for the humanist movement, is skilled at deception, but Will Carver resists her charms. 
Will, a blue blood stricken with the loupe, wants nothing to do with Lena or her dangerous allure. But when they uncover a coded letter, they must work together to stop a humanist plot and an automaton army.
As they race against time, the greatest danger they face might just be the attraction sparking between them in a city on the brink of revolution.
3. The Gilded Scarab by Anna Butler.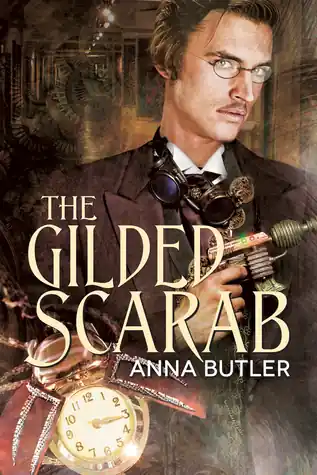 Captain Rafe Lancaster's career as a fighter pilot ends after a crash leaves him with permanent eyesight damage. Lost and homeless in London's elitist society, Rafe finds a new direction when he buys a coffeehouse near the Britannic Imperium Museum. 
In a city fueled by aether and phlogiston, Rafe is finally free to be himself. But he must navigate treacherous politics, contend with a jealous ex-lover, and fend off murder attempts to find happiness with the man he loves. This is a fantastic LGBTQ steampunk romance novel to kick off your reading adventure. 
4. Kraken and Canals by Anne Renwick.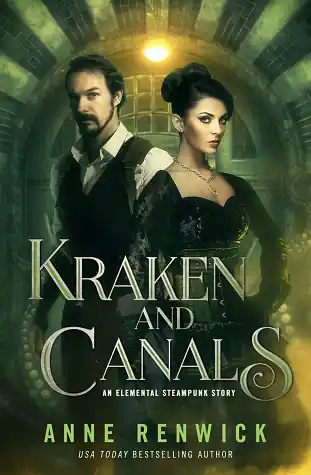 Lady Judith faces a desperate situation to save her beloved mentor. Breaking rules and risking her patron's wrath, she ventures into the infested canals of Venice. Her mission: to visit the underwater grotto of a colossal kraken. 
With survival uncertain, Arturo, her old love, refuses to let her face the dangers alone. Together, they confront the perils of the deep, determined to save Lady Judith's mentor and find a way to overcome the obstacles in their path.
5. The Dragon Lady by Angelique S. Anderson.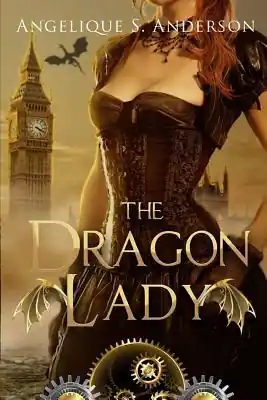 In 19th Century London, Wylie Petford, a stablehand, faces a tragedy that leads her to a magical device and her true purpose.
The Dracosinum unlocks her hidden heritage, but also separates her from her love, Lord Adrian. As her hometown falls into the clutches of the villainous Lord Ukridge, Wylie must rise against the odds and embrace her destiny.
With steam-powered adventure, corsets, mythical beasts, and dastardly villains, this unique steampunk romance novel promises an enchanting world where Wylie fights to escape her shackles, become who she's meant to be, and defeat evil Lord Ukridge.
6. Steam and Sorcery by Cindy Spencer Pape.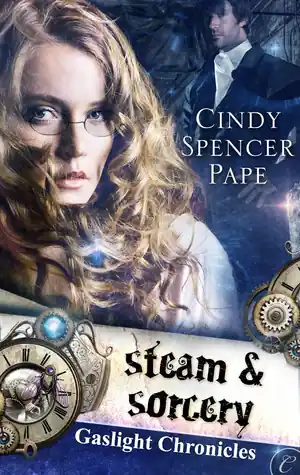 Sir Merrick Hadrian, a Knight of the Order of the Round Table, is renowned for his skills in hunting monsters.
However, his greatest challenge arises when he becomes the guardian of five unusual children. In need of help, he enlists the aid of Miss Caroline Bristol, a governess. 
Though hesitant to work for a bachelor, Caroline is drawn to the children and finds Merrick dangerously attractive.
As conspiracy threatens to blur the lines between humans and monsters, Caroline and Merrick must join forces, combining their skills in steam and sorcery to save humanity in this thrilling tale of adventure and romance.
7. Guard Training by Jon Del Arroz.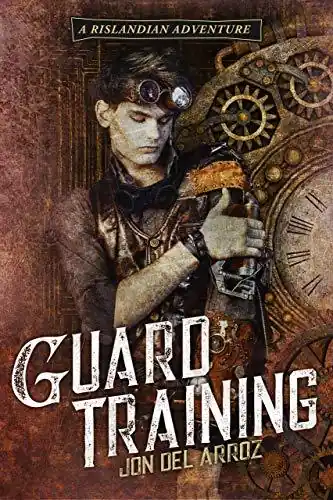 Apprentice Knight James Gentry, accustomed to a life of adventure, finds himself assigned to guard Princess Reina, and as tensions rise with King Malaky, James struggles to resist his growing attraction to the beautiful princess.
Complicating matters, the Wyranth threat looms over Rislandia's royal family. Now, James must keep his feelings in check as Reina's affections reciprocate.
Negotiations for aid to the kingdom hang in the balance, and Reina's marriage to another man could be the key. If you want spice and a heavy load of drama, this intriguing steampunk love story might just be the one for you. 
8. The Golden Spider by Anne Renwick.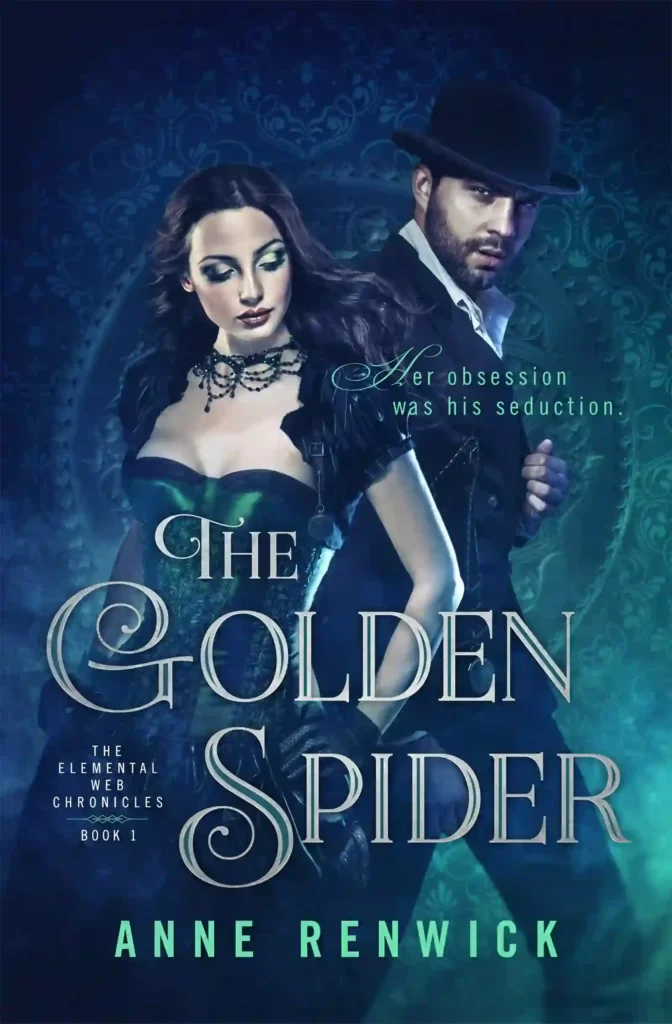 Lady Amanda is determined to prove her worth in a world that dismisses her intelligence and work. Catching the eye of her anatomy professor with her clockwork spider invention, she wonders if he's genuinely interested in her or just her creation. 
Meanwhile, Lord Thornton, a renowned neurobiologist, is dealing with betrayal and stolen government technology. When Amanda's device is used in a murder, Thornton brings her into his laboratory and investigation. As they fight their forbidden attraction and race across London, bodies accumulate, and bonds are tested. 
9. The Lamplighter's Love by Delphine Dryden.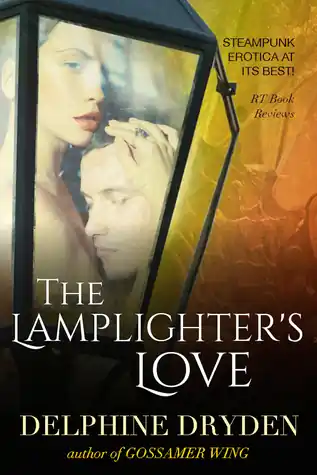 Mary has trained diligently to become the next Lamplighter of London, but when her chance arrives, she realizes the coldness of the massive difference engines in the guild compared to the passion she's found with Nicholas, the current Lamplighter. 
Fate, however, seems determined to keep them apart. Rivals threaten Mary's dreams and newfound love within the guild's secret labyrinths.
As Christmas approaches and intrigue ignites, Mary and Nicholas must navigate deception and erotic discovery to find a way to shine a light on a future they can share together. This is one of the best romance stories set in a steampunk world – you don't want to miss it. 
10. Vesta's Clockwork Companions by Juli D. Revezzo.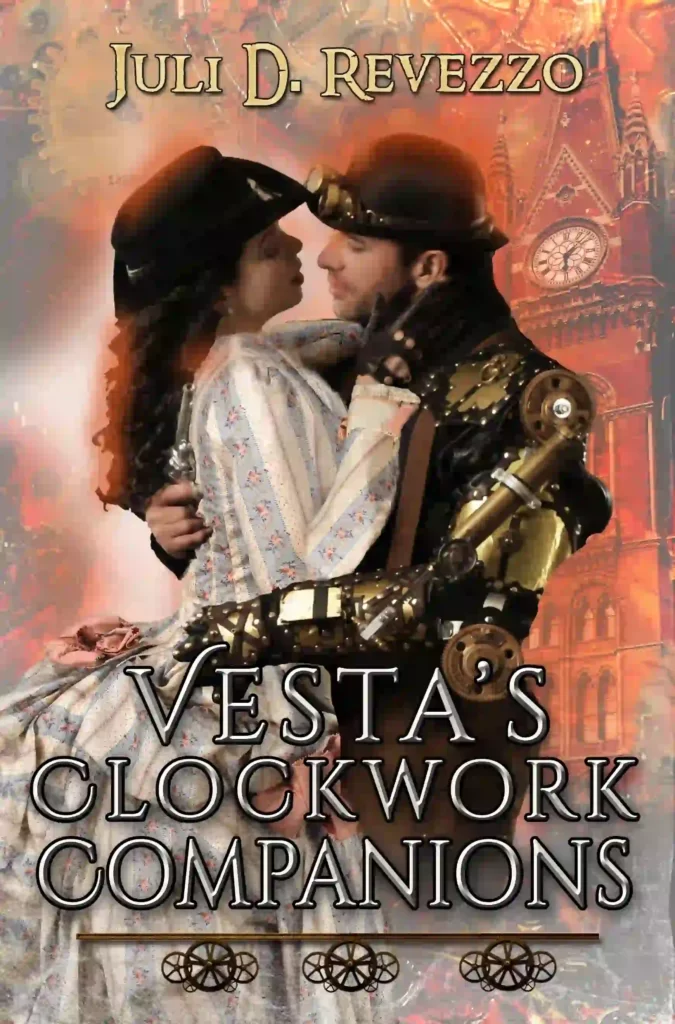 When Vesta Bartlett, a wealthy alchemist and inventor, arrives in England for an arranged marriage and to revamp a family friend's ironworks, she's taken aback by the family's secrecy and her unexpected attraction to her fiancé's brother, Henry. 
As their feelings grow, they become entangled in a secret project for Queen Victoria's military to restore the dogs that have been wiped out by an epidemic.
With Vesta's clockwork knowledge and Henry's iron expertise, they must rise to the challenge of saving canine companionship from extinction. 
11. Caged Princess by Caylen McQueen.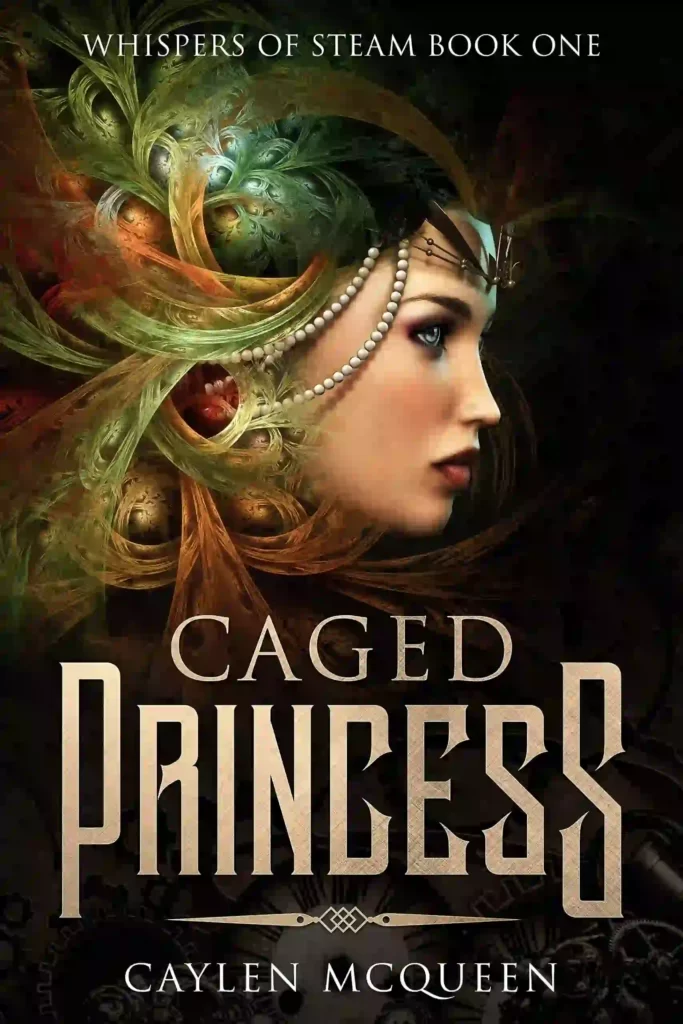 Princess Mayra, who witnessed the murder of her family at a young age, carries a dangerous secret that could alter the world. Despite enduring years of torment from her enemies, only Captain Jun Shiraishi has shown her kindness.
However, when Mayra takes drastic measures to escape her captors, she joins a motley crew of bounty hunters on an airship. 
As she navigates distrustful allies and a pursuing fleet led by Captain Shiraishi, the Whispers of Steam series unfolds into a thrilling steampunk-inspired fantasy where alliances shift and unexpected bonds form. This is one of those fantastical steampunk romance novels that everyone should read at least once. 
12. Prince of Hearts by Margaret Foxe.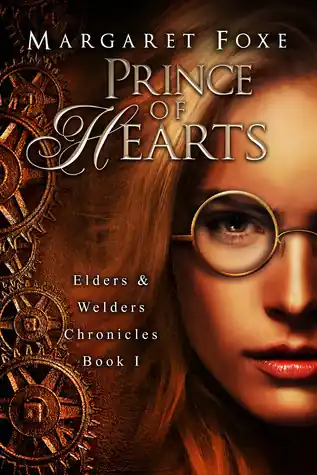 In the steam-powered world of 1896 London, Miss Aline Finch, a career-driven woman, has had enough of her elusive employer, Professor Romanov.
When he leaves her stranded in France, she decides to marry her suitor and quit Romanov for good. However, Romanov returns to find Finch's rebellion and a serial murderer targeting her. 
As he races to protect her and confront his feelings, their desires ignite. But when Romanov's true identity is revealed, their reality is shattered.
This captivating tale of romance and mystery in a world of innovation and unrest is perfect if you want some adventure fueled by steam and a swoony romance.
13. Clockwork Mafia by Seleste DeLaney.
Inventor Henrietta Mason is leaving her adventurous life behind to return to Philadelphia and erase her late father's deceitful past.
As she dismantles his lab and erases records, she attends a charity gala where she has a heart-racing dance with a U.S. Marshal, Carson Alexander. 
Carson, investigating a connection between Senator Mason and the mafia, loses track of Henrietta but is determined to find her.
Their search takes them into the treacherous Badlands, pursued by a mechanical enforcer. Carson must win Henrietta's trust and heart before it's too late in this adventure-filled steampunk romance novel. 
14. Beauty and the Clockwork Beast by Nancy Campbell Allen.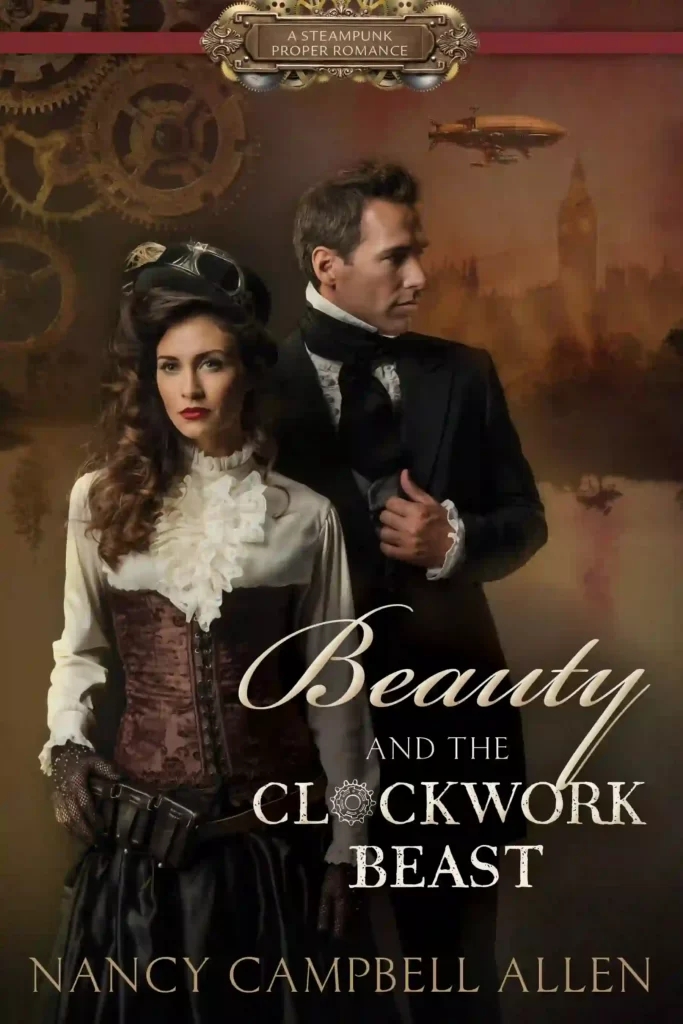 At Blackwell Manor, Lucy Pickett tends to her cousin Kate and discovers more than she expected, including restless ghosts, werewolf sightings, and lurking vampires.
Lord Miles, the inhospitable master of the manor, hides a secret and is unsettled by the deaths of his wife and sister. 
Despite their differences, Miles and Lucy work together to restore peace and solve the mysteries of Blackwell Manor.
Along the way, Lucy must unravel the truth about Miles and find love in this steampunk retelling that echoes the romance of Jane Eyre and the enchantment of Beauty and the Beast.
15. Venomous Secrets by Anne Renwick.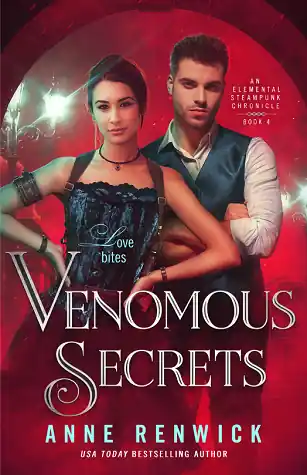 Cait McCullough, a venom expert, craves excitement and finds it in investigating a mysterious creature in London alongside a handsome agent, Jack Tagert.
Jack battles enemies while struggling with impending blindness. When murders connect to the creature, they work together despite the societal scandal. 
As clues lead them deeper into peril, they must separate fact from myth before the venomous truth emerges. With time running out and lives at stake, Jack and Cait must untangle the mystery to stop the rising body count.
16. Chasing The Star Garden by Melanie Karsak.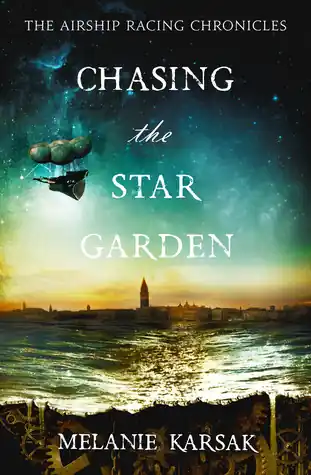 Lily Stargazer, an opium-addicted airship racer with a shattered past, is thrown into a centuries-old mystery after a harlequin's cryptic message. With Lord Byron as her ally, Lily finds herself chasing true love and the stars while running from her past.
This steampunk romantic adventure, with shades of Dan Brown and Mary Shelley, is fueled by absinthe, opium, and the pursuit of an ancient treasure.
17. Eros Element by Cecilia Dominic.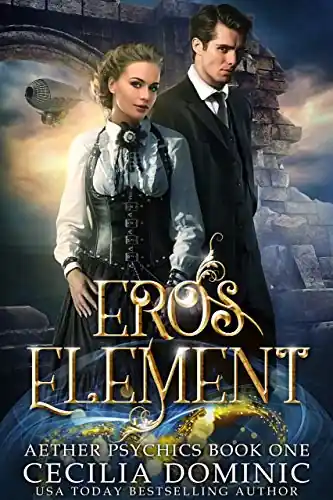 Archaeologist Iris McTavish is on a quest to prove herself after her father's death. She embarks on a dangerous expedition that reveals a hidden secret: the Eros Element, a key to unlimited power. 
Scientist Edward Bailey needs the Eros Element to save his department and his reputation. He joins forces with Iris to follow clues and solve puzzles across Europe, while evading clockwork spies and a sinister society. 
In this steampunk romance novel, Iris and Edward must work together to solve a global energy crisis and uncover the truth about the Eros Element.
18. The Watchmaker's Lady by Heather Massey.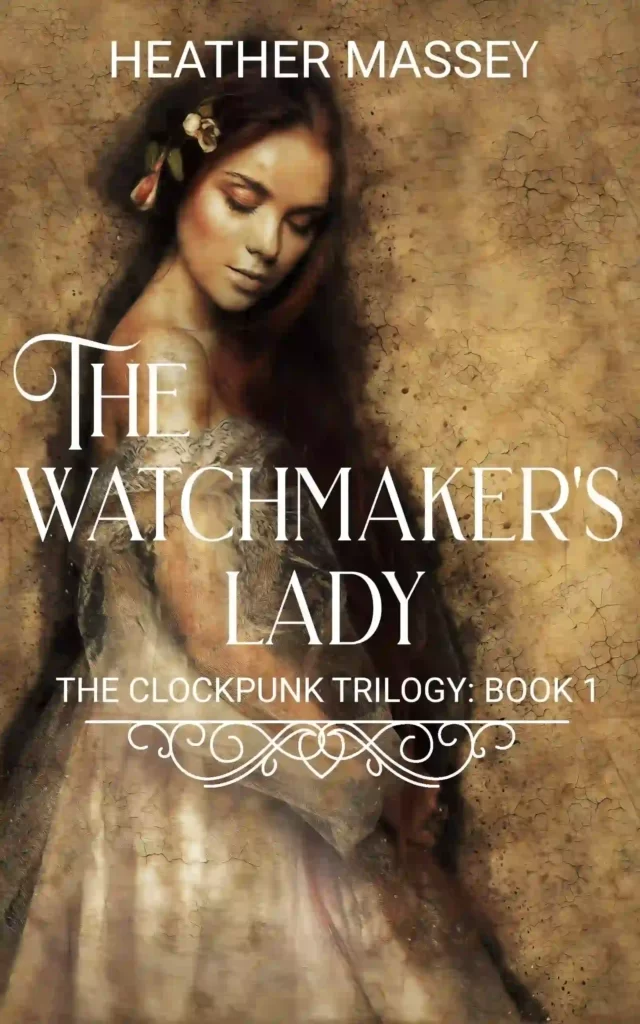 Matthew Goddard is a lonely watchmaker in 1840, New England. When he finds his dream lover in a porcelain mannequin head named Isabel, he brings her home and imagines a passionate romance with her. 
To give her a body and clothes, he sells clockwork sex toys to rich women. But his secret business is exposed by a jealous customer, and he faces danger from the townspeople.
He must fight to save his love and their happiness. If you're in the mood for a steamy steampunk romance novel that skirts the edge, then this is the perfect book for you. 
19. Clockwork and Corsets by Tonia Brown.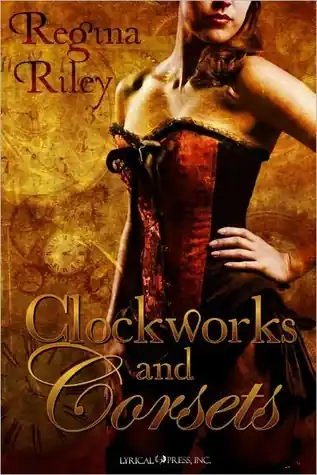 The all-female crew of The Merry Widow airship takes on a risky mission from Madam Ruby of the Red House Bordello. They must find the hidden lab of a missing genius, and when they do, they find Atom Loquacious, the sole occupant of the lab. 
Soon enough, sparks fly between Atom and Gabriella Upstairs, the newest recruit. Meanwhile, Captain Rose Madigan faces a moral dilemma and Madam Ruby reveals her dark ambitions. Secrets abound and danger lurks in this steamy steampunk romance adventure in the skies.
20. The Curse of the Brimstone Contract by Corinna Lawson.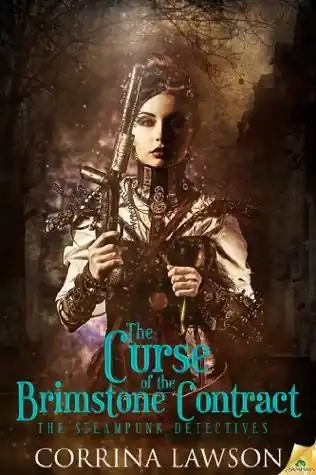 Gregor Sherringford is a mage detective of mixed heritage who works for the lower classes in a steampunk world where magic is emerging. Joan Krieger is a fashion designer who dreams of creating women's clothing for the new technology. 
When magic kills her rich client outside her shop, she enlists Gregor to investigate. But they uncover a sinister plot that ties to Joan's family and a curse that binds souls. They must combine their gifts, minds, and hearts to solve this steamy mystery.
---
So, whether you're a die-hard fan of steampunk or simply looking to explore a new genre, these steam-powered romance novels will definitely captivate your heart and imagination. From airships to clockwork automatons, and from corsets to goggles, these stories will transport you to a world where love blooms in the most unexpected of places.
For more exciting steampunk book recommendations and genre crossovers, check out my other articles:
Steampunk Anthologies: Collections of Short Stories from Steampunk Authors
Timeless Steampunk Novels That Shaped the Genre
Recommended Steampunk Books for Fans of Other Genres
10 Kid-Friendly Books That Introduce the Genre
10 Steampunk Novels That Combine Adventure, Thrills, and Detective Work