Africa is a pot brimming with interesting stories, and the romance shelf isn't an exception. With stories rooted in the African identity that cut across the different faces of love, and vivid stories detailing the different meanings that can be ascribed to the term in a typical African society, African romance novels promise more than a casual read – they're an experience. 
With that in mind, I've compiled this list of the best romantic African novels written by Africans and set in Africa to read. These books will take you on a journey across the continent, from Nigeria to South Africa, from Kenya to Egypt, and from Ghana to Morocco. 
You'll meet unforgettable characters, experience thrilling plots, and explore rich themes. You'll laugh, you'll cry, you'll swoon. You'll discover new authors, new genres, and new stories. You'll fall in love with these books and emerge from each read with tons of questions.
So, grab your reading glasses, your bookmark, and your sense of adventure. Here are the best romantic African novels to read right now. 
Interesting African Romance Novels to Read Now.
1. The Sweetest Remedy by Jane Igharo.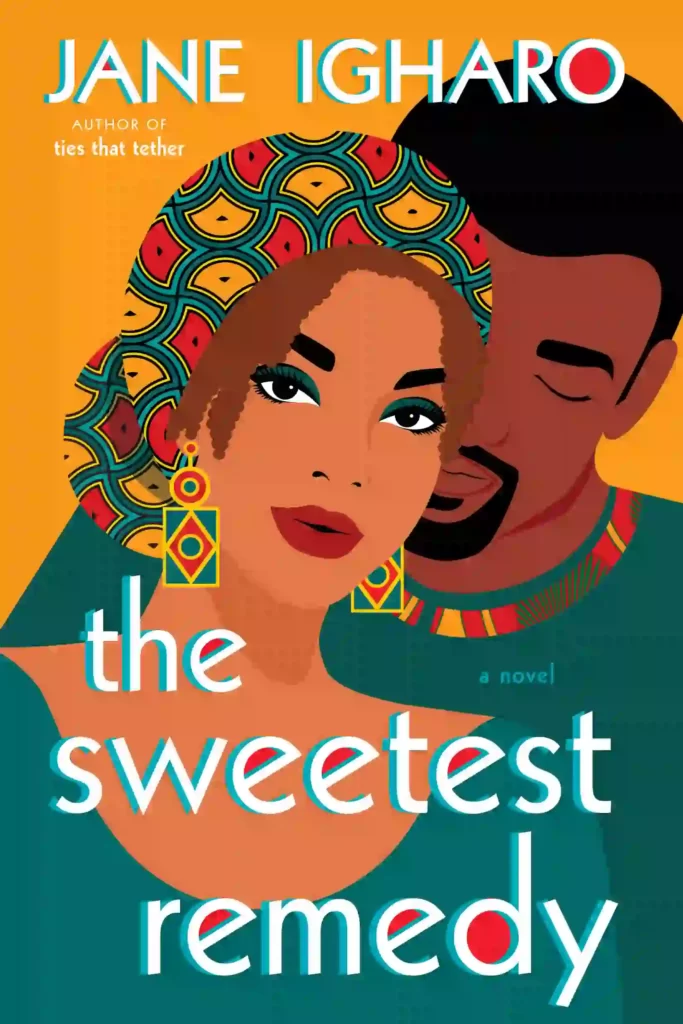 Hannah Bailey has always felt uncertain about her identity due to never knowing her Nigerian father. However, when he passes away, she travels to Nigeria for his funeral to uncover more about her heritage. In Banana Island, she meets her late father's prestigious family, some of whom accept her and some who don't. 
And as secrets are revealed, and she embraces a new culture, Hannah discovers a man who steals her heart and helps her see herself in a new light. Despite the chaos leading up to the funeral, Hannah's journey leads her to unexpected joy and understanding.
2. Paradise by Rosemary Okafor.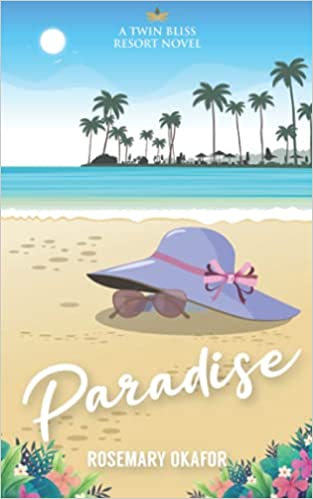 This story follows a famous movie star who's never been faithful to his wife Muyiwa. But when Muyiwa takes a break at Twin Bliss Resort to reflect and she decides to live life on the edge, Lucas is torn apart by jealousy and fear as the tables turn.
3. His Only Wife by Peace Adzo Medie.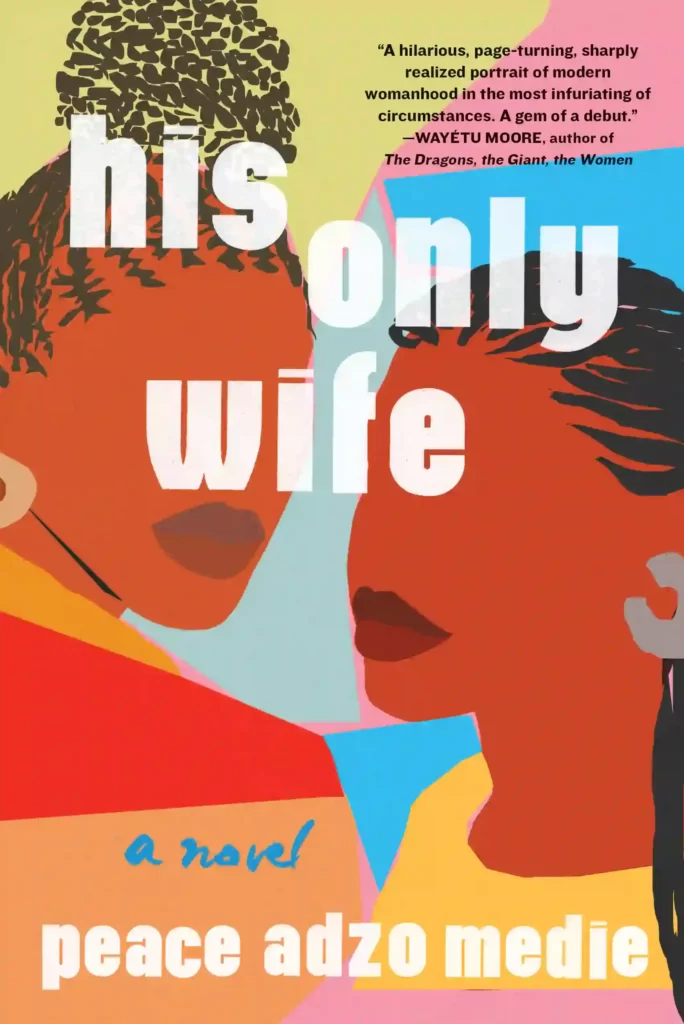 In His Only Wife, Afi Tekple, a young seamstress from a small town in Ghana, is offered a life-changing marriage proposal to wealthy Elikem Ganyo. But soon, she discovers he's not quite the catch he seemed – for one, he is already married. Afi is supposed to win him back from another woman, but it's Accra that wins her heart and gives her a life of independence. 
This African romance novel set in Ghana with themes of traditional African marriage customs is an intelligent and humorous story about a relatable heroine, who finds space to love others while loving herself the most.
4. Love In Colour by Bolu Babalola.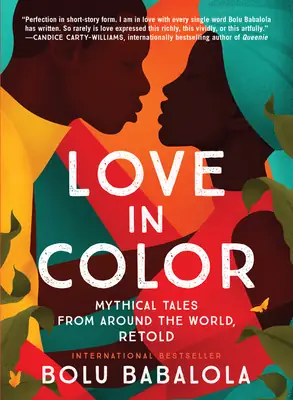 Bolu Babalola's debut collection retells beautiful love stories from history and mythology with new detail and vivacity. From magical folktales of West Africa to reimagined Greek myths and ancient legends from the Middle East, Babalola decolonizes tropes inherent in love tales. The captivating stories cross perspectives, continents, and genres, and you're definitely going to love one or all.
5. Bound to Liberty by Kai Tyler.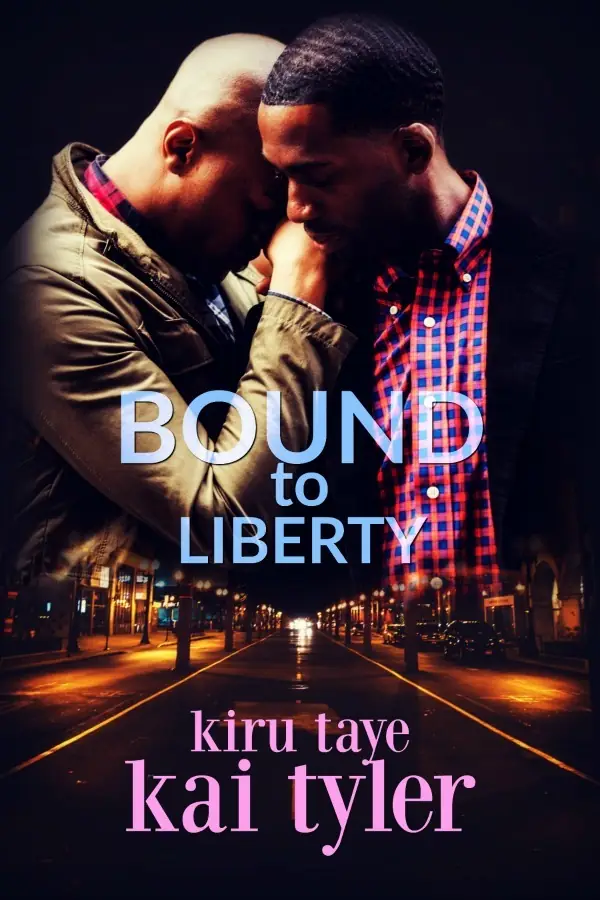 James Coker, a closeted gay man in a country where being gay is outlawed, is rejected by his family and heartbroken when the man he loves gets engaged to a woman. So, he indulges in a holiday fling with Ethan. Meanwhile, Ethan Eze is a military veteran who's not afraid to go for what he wants. 
When Ethan meets James, desire burns between them and blurs into devotion. But James is not ready to lose his heart again, and if you like your African romance with subtle tones of identity and belonging, you're going to enjoy this one.
6. If An Egyptian Cannot Speak English by Noor Naga.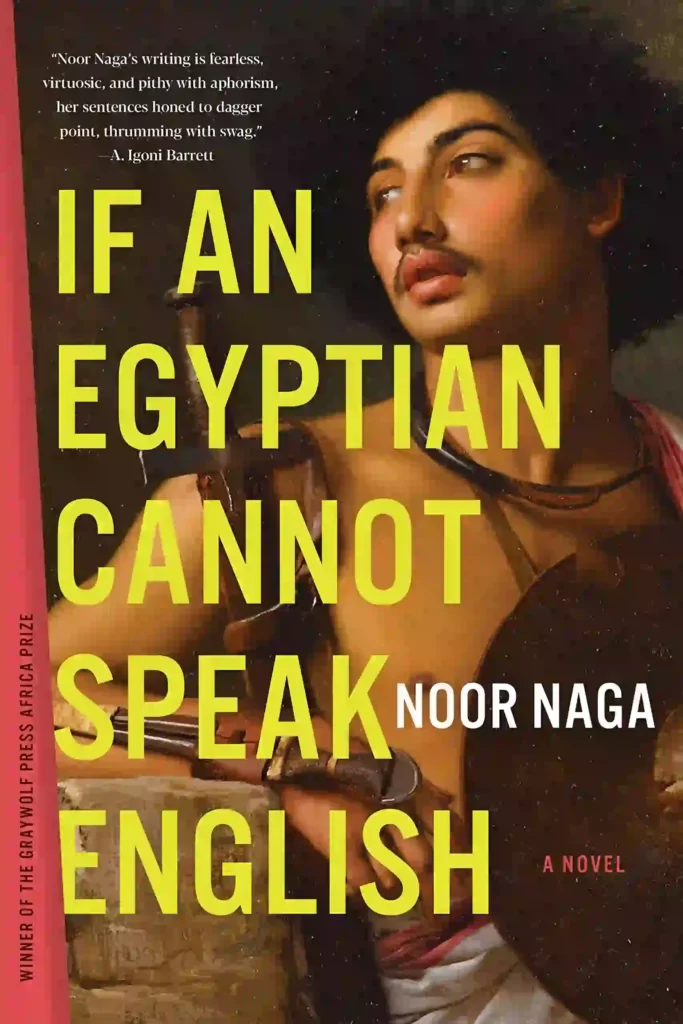 Set in post-Arab Spring Cairo, If an Egyptian Cannot Speak English is a story of an Egyptian American woman and a man from the village of Shobrakheit who fall in love, but their desire for each other takes a violent turn that neither of them expected. 
Noor Naga's experimental debut examines the ethics of fetishizing the homeland and punishing the beloved and is told in alternating perspectives. This somewhat dark romance exposes the gaps in American identity politics when exported overseas, and how this brings about its own difficulties.
7. You Made a Fool of Death With Your Beauty by Akwaeke Emezi.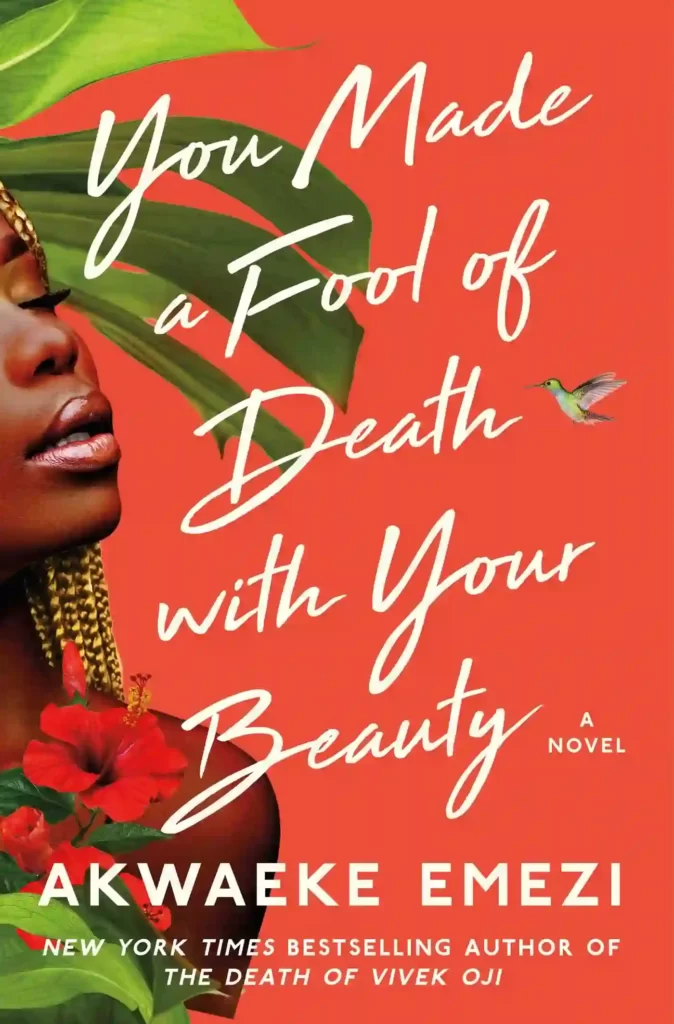 Feyi Adekola is an artist trying to find her way back to life after the death of her love five years ago. Her best friend insists it's time to date again, but she's not ready for anything serious. However, a steamy encounter at a rooftop party leads her to a whirlwind summer, including a luxury trip and a chance to launch her art career. 
But her new life becomes complicated when she starts dating the perfect guy and develops feelings for someone who is off-limits. This is one of my personal favorites, and if you're in the mood for an African romance with a strong female protagonist (even if she doesn't know she's strong), then You Made A Fool Of Death With Your Beauty should be on your reading list.  
8. Nothing Comes Close by Tolulope Popoola.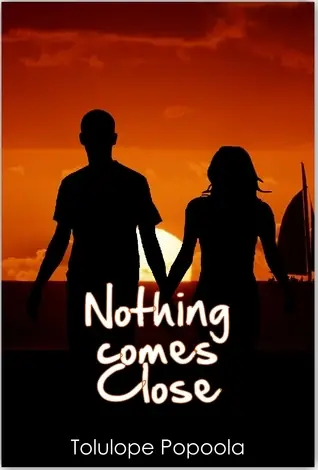 In a chance meeting at a London party, Lola and Wole's connection is undeniable. They fall deeply in love, but Wole's mysterious past threatens their relationship. 
With the weight of a murder investigation, an arrest, and a meddling relative, Lola is faced with a difficult decision. Now, it seems their story could go either of two ways: they will either survive their trials or part ways forever.
9. Keeping Secrets by Kiru Taye.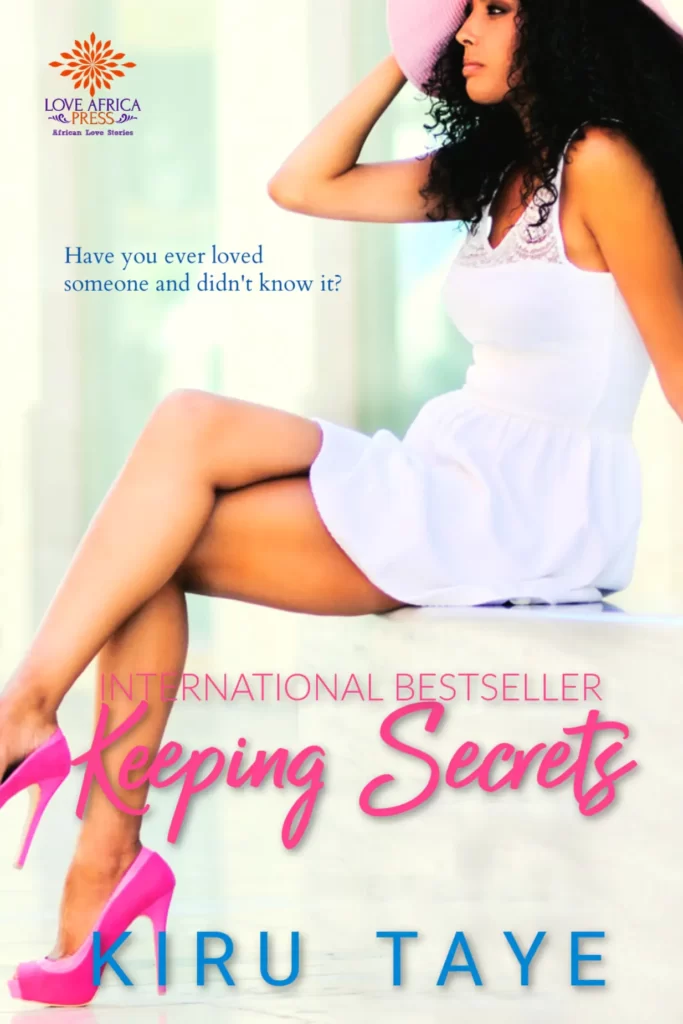 In Keeping Secrets, Felix Essien wakes up from a coma to find he's married to a woman he can't remember. Despite his initial reluctance to be married, he feels an intense connection to her and plans to explore it. Ebony, his wife, is thrilled to have him back and plans to make the most of their newfound passion. 
However, when Felix's memories return, he discovers secrets that may threaten their relationship. This is one interesting African romance novel that's a romance through and through, and I think anyone would enjoy it. 
10. The Naive Wife by Ufuomaee.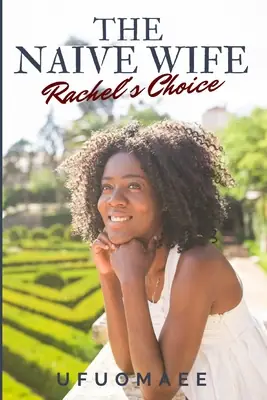 Rachel Eden is a radio host who faces a tough decision when she meets two handsome men on her sister's wedding day. Ejike is charming and mysterious, while Doug is persistent and friendly. But both of them have secrets that complicate Rachel's choice. 
To make matters worse, her friend and producer Dongjap confesses his feelings for her too. With her suitors having totally different personalities, Rachel's story in this romance novel develops as she determines for herself what she actually needs in life. 
11. Dele Weds Destiny by Tomi Obaro.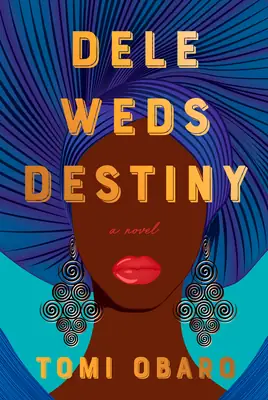 Funmi, Enitan, and Zainab are old friends from college who haven't seen each other in years. They come together in Lagos for Funmi's daughter's wedding, but they bring more than their luggage – They bring their pasts, their secrets, and their regrets. As they prepare for the big day, they realize that their friendship is not as strong as it used to be. And that something is wrong with the bride.
12. Where We End and Begin by Jane Igharo.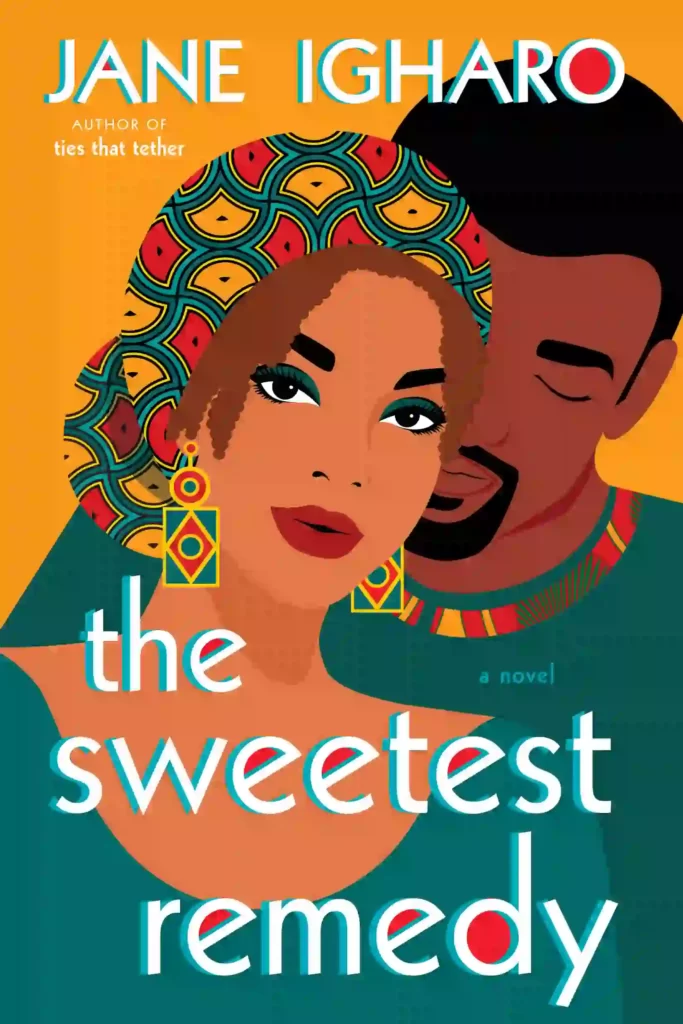 Dunni hasn't seen her high school boyfriend, Obinna, since she left Nigeria to attend college in America. Twelve years later, she's engaged to a man she doesn't love but one her parents approve of. 
When she returns to Nigeria for a friend's wedding and runs into Obinna, things have changed, but there's still an undeniable connection between them. And as they rediscover each other and their days are filled with desire and passion, Dunni is reminded of the beautiful future she once planned with Obinna.
13. A Complicated Kind Of Love by Adesuwa O'man Nwokedi.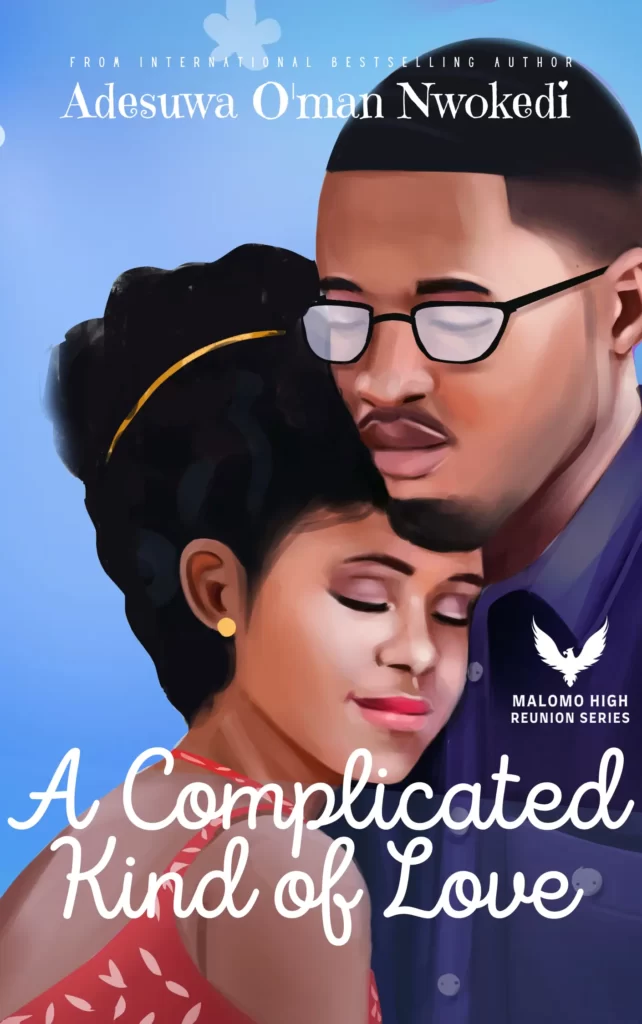 Bioye reunites with her high school love, Toju, after years away. But, as their love blooms again, she becomes uncomfortable with his complicated relationship with Stella, the mother of his two children. 
This dynamic threatens to unravel their restored love and reveal things neither of them is ready to face. As she struggles with her insecurities and doubts about the relationship, she finds solace in the most unexpected of places with the most unexpected of people.
14. Love is Beautiful When in Bloom by Lara T. Kareem.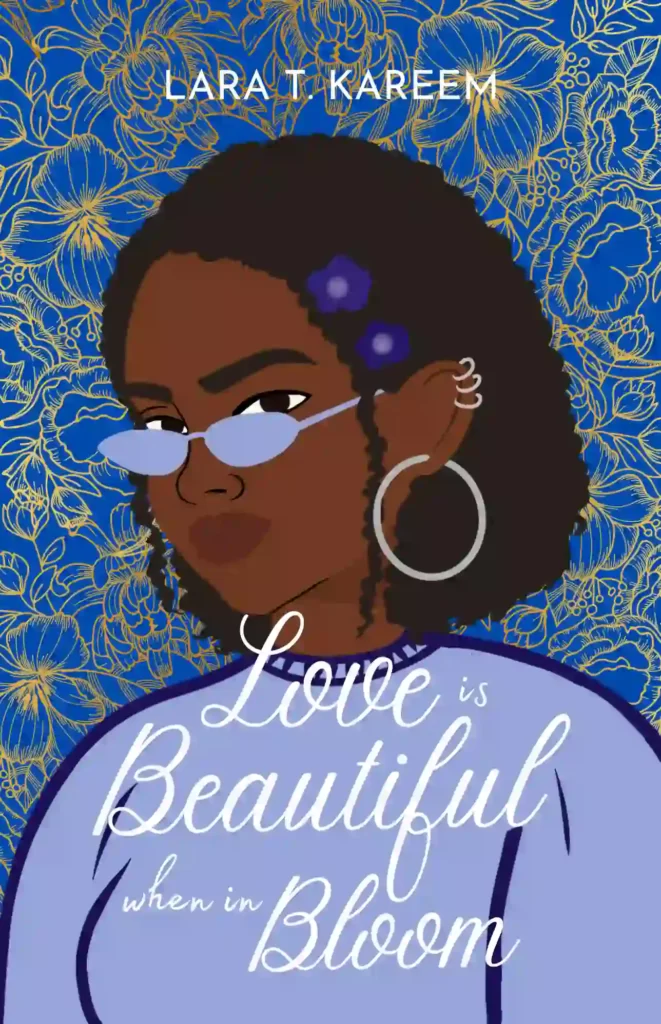 Love is Beautiful When in Bloom is a collection of seven short stories that explore what it means when people meet and form a connection that ultimately blossoms into love. 
The stories are written with compassion, care, and love, and will keep you captivated as you encounter different facets of intimacy, self-discovery, pain, friendship, and joy. If you're looking for an African romance novel to soothe your heart, this is definitely worth reading!
15. An Act of Defiance by Irene Sabatini.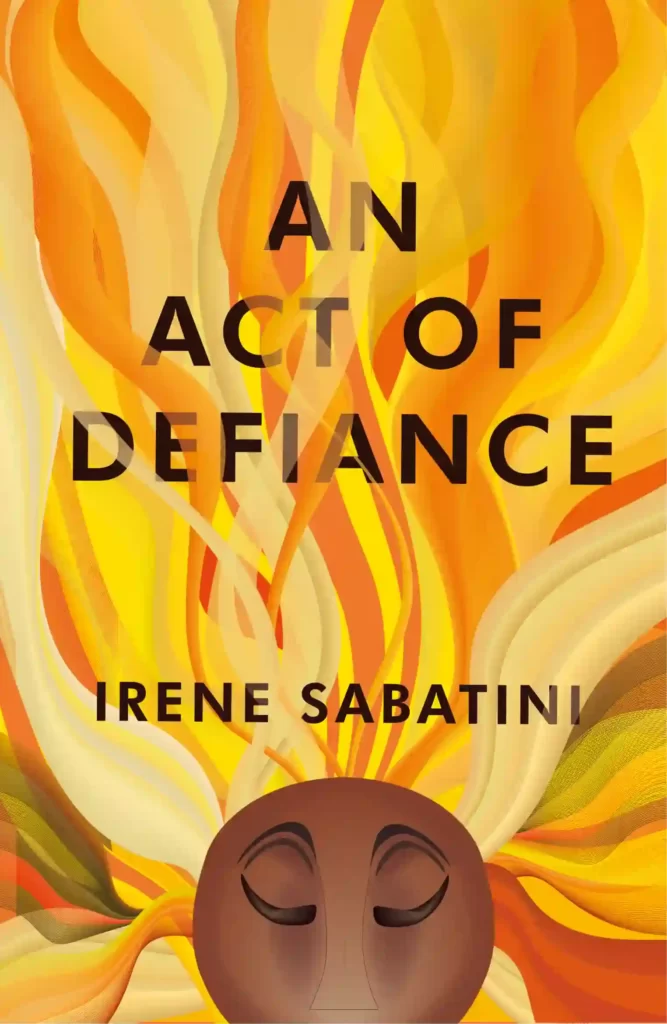 Gabrielle is a newly-qualified lawyer fighting for justice for a young girl, while Ben is an urbane and charismatic junior diplomat attached to Harare with the American embassy. 
With high-level pressure on Gabrielle to drop her case and Robert Mugabe's youth wing terrorizing his political opponents as he tightens his grip on power, they begin a tentative love affair. But when both fall victim to a shocking attack, their lives splinter across continents and their stories diverge.
16. In Dependence by Sarah Ladipo Mayinka.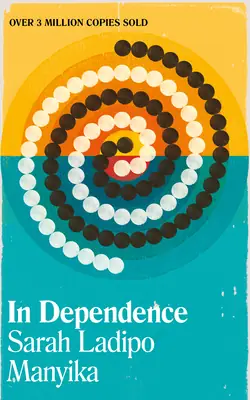 In Dependence tells the story of Tayo Ajayi, a Nigerian student who travels to England in the early sixties to study at Oxford University. There he meets Vanessa Richardson, the beautiful daughter of a former colonial officer. Their story spans four decades and explores themes of love, history, race, geography, belonging, aging, faith, and family secrets. 
It's a lyrical and moving story of an unfulfilled African love story that explores the complexities of contemporary Africa, its diaspora, and its interdependence with the rest of the world.
17. The Royal Mistress by Takalani M.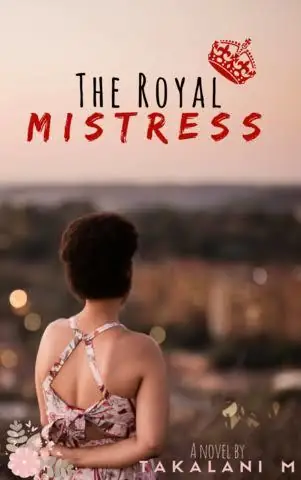 The Royal Mistress is a novel about a young Venda prince named Tshianeo who is destined to marry his pre-ordained princess, but his heart is captured by a young waitress named Thandeka whom he meets in the gentleman's restroom. Tshianeo is torn between his duty to his people and his love for Thandeka, but he must fulfill his decree. 
18. Not Just Another Interlude by Lara T. Kareem.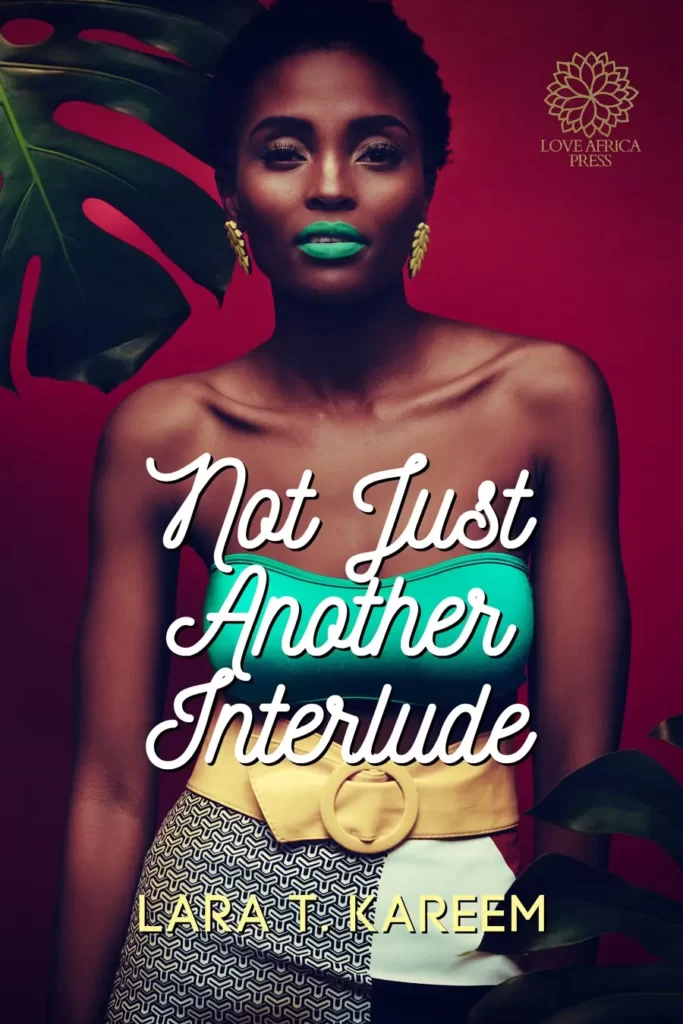 Sewa decides to focus on her career after her love life takes a wrong turn. However, fate has other plans when she meets Jide, who is determined to win her heart. Despite facing a major setback in their relationship, Jide is willing to fight for their love.
19. Fine Maple by Emem Bassey.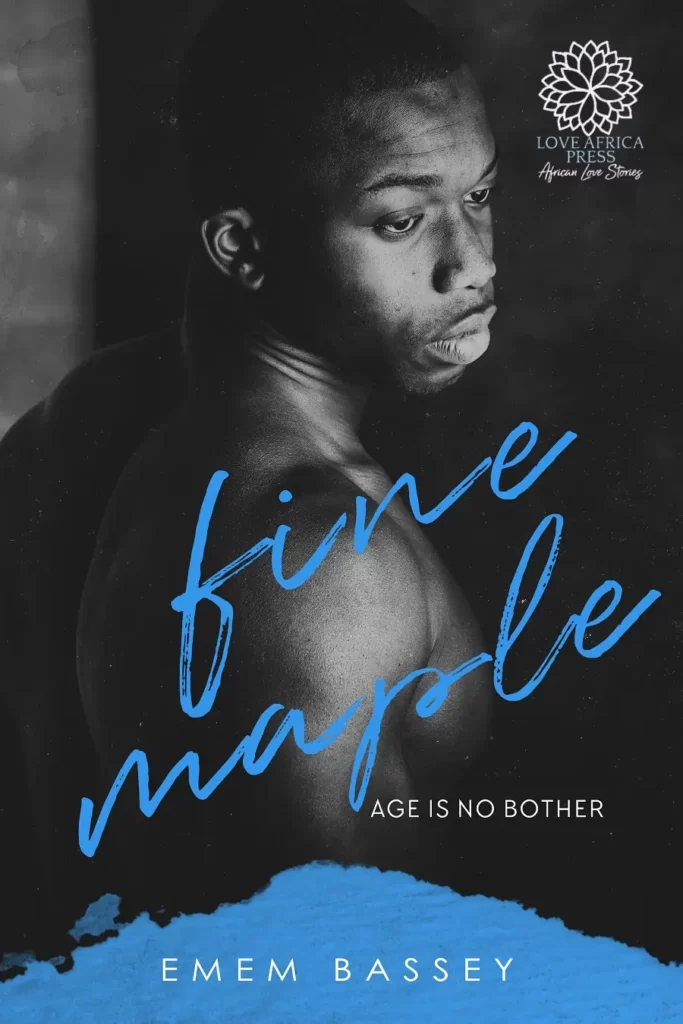 Agnes is a single mom and a pastry chef who has given up on love. But when Bass, a charming younger man, and a social media star, moves in next door, he makes her question everything. He's also her best friend's cousin and off-limits. This is another contemporary African romance novel that you absolutely do not want to miss. 
20. Pleasure by Timi Waters.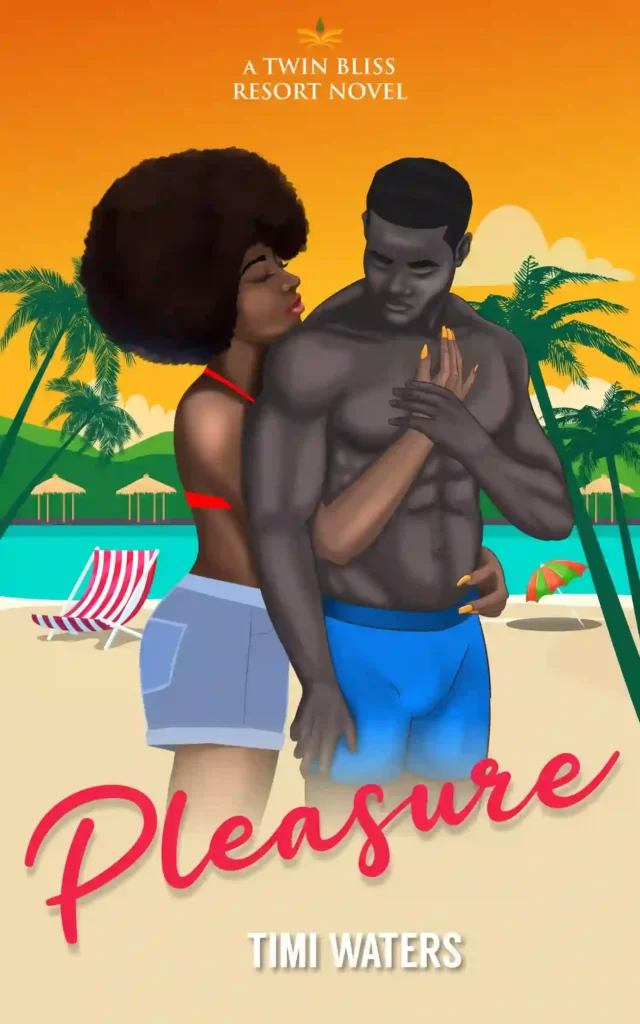 When Izonbou and Rasheed cross paths at a garage, sparks fly. She's a powerful woman who defies her father's expectations. He's a smart man who seeks justice for his sister. They agree to a no-strings-attached affair at a resort, but they soon find out that they have more in common than they thought. A dark secret from the past threatens to destroy their future.
21. The Memory of Love by Aminatta Forna.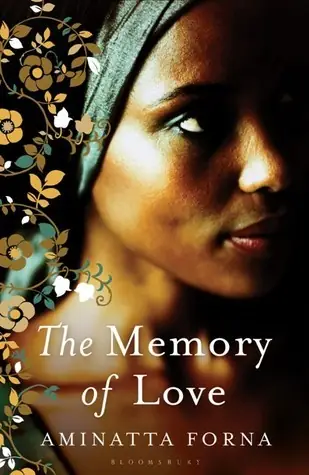 Three men are bound by the memory of a woman and a war that changed their lives. Kai is a brilliant surgeon who can't escape his nightmares. Elias is a dying man who wants to confess his sins. Adrian is a compassionate doctor who wants to heal their wounds. Together, they uncover the truth about a woman who was at the heart of their stories and a country that was torn apart by violence. This African romance novel set in a war-torn country is perfect reading if you're in the mood for something decidedly heavy, which still manages to capture the romantic themes.
22. Americanah by Chimamanda Ngozi Adichie.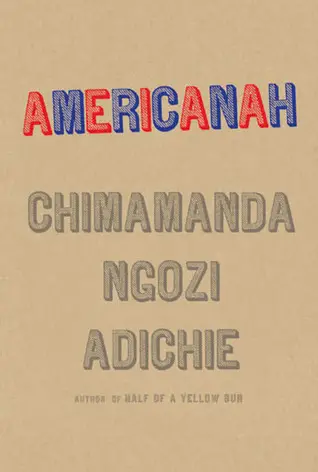 Ifemelu and Obinze were young lovers in Nigeria, but their paths diverged when she moved to America and he stayed behind. Fifteen years later, they meet again in their homeland, but they have changed in different ways. She is an Americanah, a woman who has adapted to a new culture and identity. He is a Big Man, a man who has achieved wealth and status. They still love each other, but they must overcome the obstacles of their past and present.
This list wouldn't be complete without Americanah, which is simply one of the most beautiful stories out there. Ifemelu and Obinze are relatable characters, and CNA breathes life into the story in a way that's almost unbelievable. 
23. Stay With Me by Ayọ̀bámi Adébáyọ̀.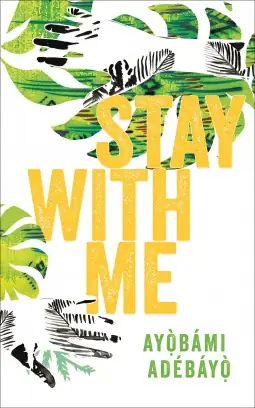 Yejide and her husband love each other, but they can't have a child. Their family and society demand that they find a solution, even if it means bringing another woman into their home. Yejide resists and struggles to get pregnant by any means. 
She faces a series of challenges and tragedies that test her faith and her marriage. Against the backdrop of 80s Nigeria, Stay With Me is a powerful African story of love, family, and motherhood. It explores the choices we make and the consequences we face, all set in a community where women are constantly put through different trials to prove their worth.
24. Escape by Camaa Pearl.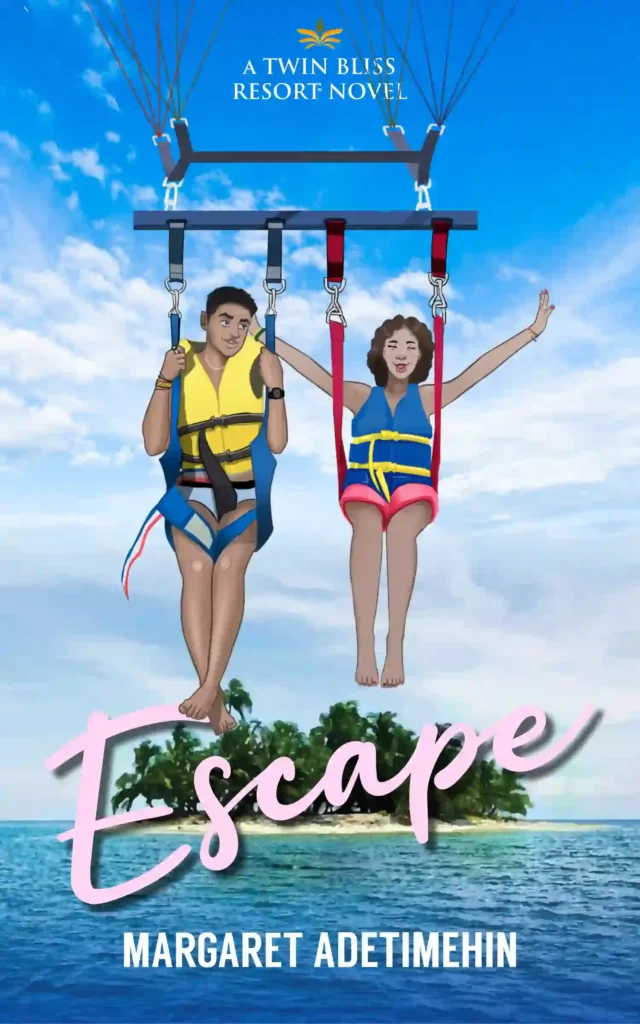 Lola is a heartbroken brand guru who goes to the Twin Bliss Resort to forget her ex. Onahi is a betrayed fiance who goes to the resort to save his business. They meet by accident and feel an instant attraction. But they also face a mystery and a conflict that could ruin their chance at happiness.
25. Hlomu, The Wife by Dudu Busani-Dube.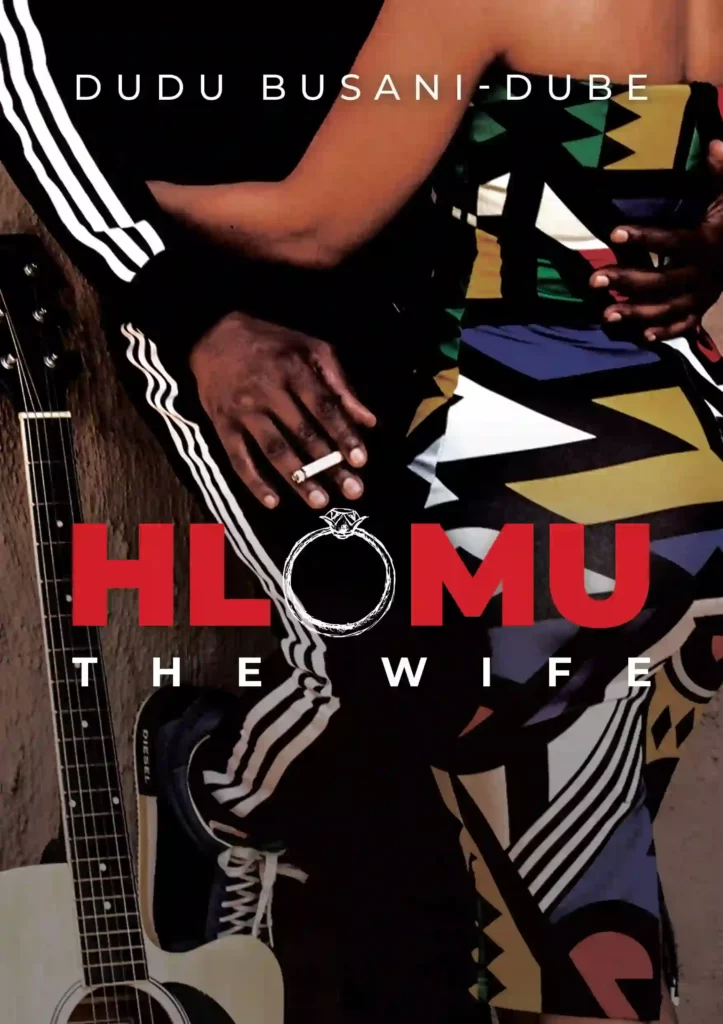 Hlomu is a young woman who falls in love with Mqhele, a handsome and powerful man from a notorious family. Mqhele and his seven brothers have a history of violence and crime that haunts them. Hlomu tries to cope with their lifestyle and secrets, but she also enjoys their wealth and influence. Hlomu the Wife is a story of love, danger, and loyalty in the South African township, and if you're in the mood for a South African story about an intricate love, you're going to enjoy this one.
26. Changes: A Love Story by Ama Ata Aidoo.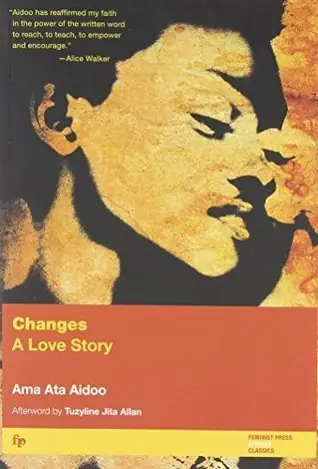 Esi is a brave and independent woman who leaves her unhappy marriage and finds love with Ali, a handsome and wealthy polygamist. She embraces her new life with optimism and courage, despite the challenges and criticisms she faces. 
She pursues her career goals, enjoys her romance, and asserts her identity in a dynamic society. This humorous and captivating novel celebrates the resilience and diversity of African women in the 1990s.
27. Under the Udala Trees by Chinelo Okparanta.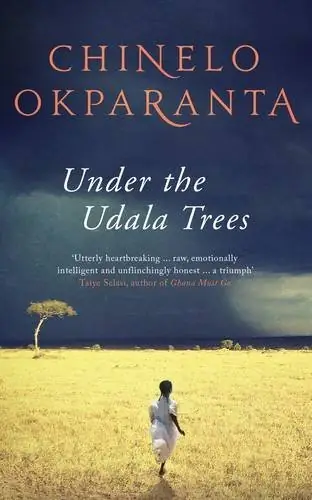 Ijeoma is a survivor of the Biafran war who discovers her sexuality with Amina, another girl. Their relationship defies their religion, their culture, and their families. They endure violence, prejudice, and betrayal. 
Under the Udala Trees is a remarkable and courageous novel by Okparanta that narrates the story of Ijeoma's life from childhood to motherhood in a turbulent world.
28. Honey and Spice by Bolu Babalola.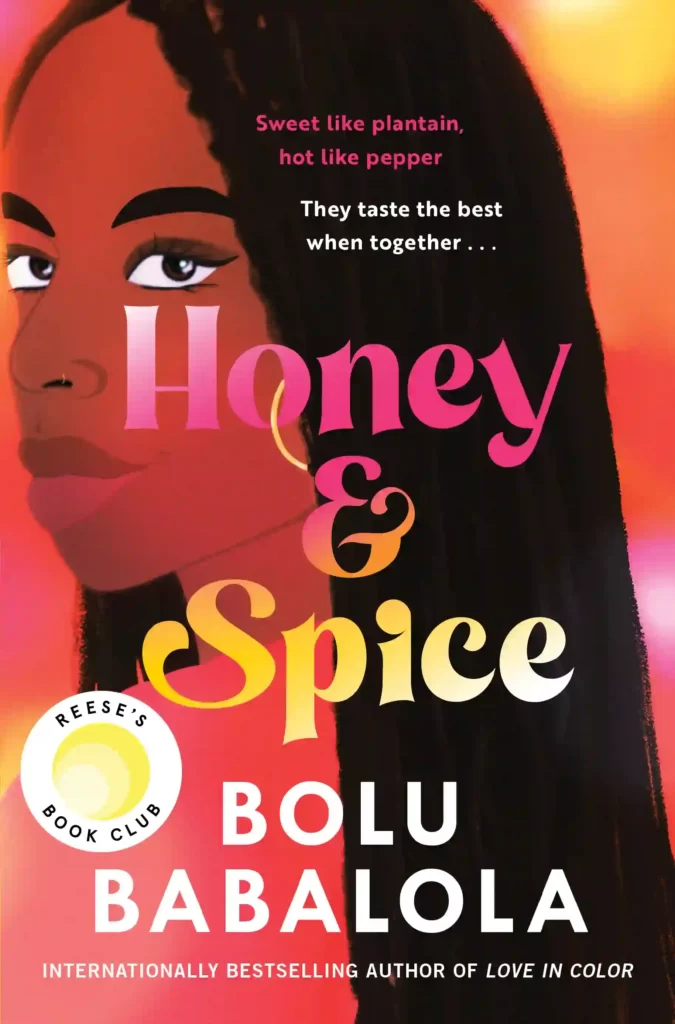 Kiki Banjo is a sassy and smart radio host who gives relationship advice to her fellow students. But when she impulsively kisses Malakai Korede, the notorious player she just slammed on her show, she risks losing everything. They agree to pretend they are in love but soon find themselves drawn to each other for real. 
Last but not the least, Honey & Spice is a delightful and heartwarming novel by Bolu Babalola that shows how love can surprise us, challenge us, and change us for the better. This is another favorite of mine that everybody should read at least once. 
---
These African romance novels offer rich and diverse stories that will thrill readers. From contemporary tales set in bustling cities to historical productions, one key element that runs through all these stories is the beauty of African cultures. 
So, if you're looking for more heartwarming, steamy, and resonant reads with relatable characters, vivid settings, and compelling plots, pick up a few of these gems. 
Further Reading:
1. Short Story Collections by African Women Authors.
2. LGBTQ Narratives from the African Continent.
3. Engaging and Though-Provoking Fantasy Read by African Authors.
4. African Refugee Stories: Memoirs of Survival, Migration, and Hope. 
5. Memoirs and Autobiographies of African Women.
Happy reading!