Sometimes, fate brings two people back together after years of separation, and gives them a second chance to rekindle their romance, and it's almost always breathtakingly beautiful and emotive. 
Whether it's due to misunderstandings, missed opportunities, or external circumstances, these couples have a lot of history and unresolved feelings to sort out, and their eventual coming together is nothing short of spectacular.
If you're looking for books that will tug at your heartstrings and make you root for these reunited lovers, I have created this list of the best second chance romance novels to read.
Here are some of the best second chance romance novels to read:
1. Love Her Or Lose Her by Tessa Bailey.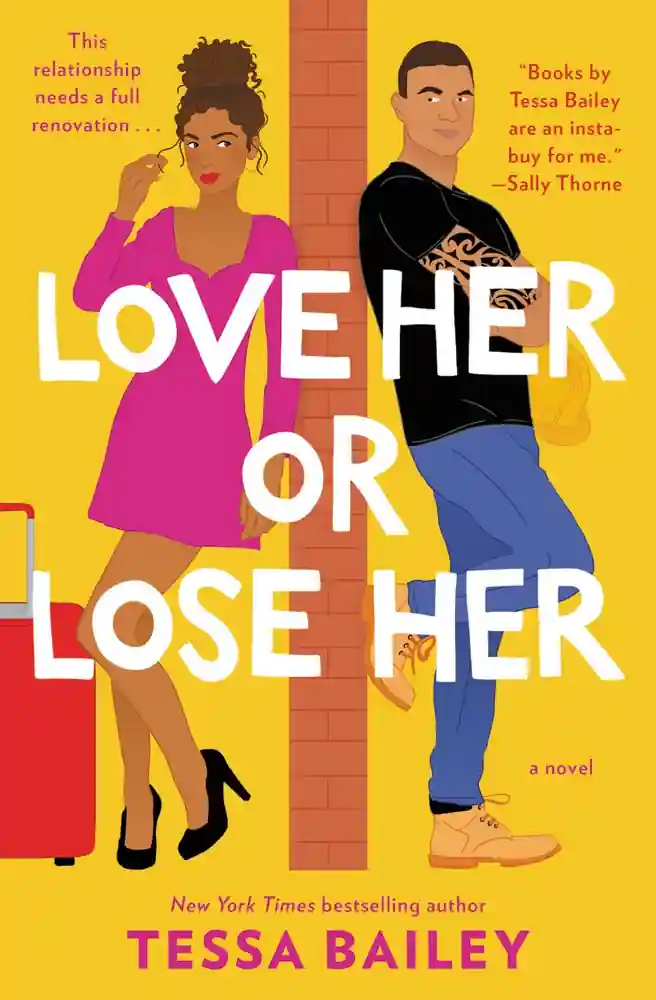 Rosie and Dominic Vega were high school sweethearts, but years into their relationship, Rosie feels unloved. She decides to demand more out of life and love and enrolls them in a marriage boot camp. 
Though skeptical at first, Dom agrees, and they both grow and learn to communicate better. The journey to rekindling the romance in their troubled marriage wasn't smooth, but Dom wasn't ready to lose her, so he didn't shy away from putting in the work.
2. The Ex Hex by Erin Sterling.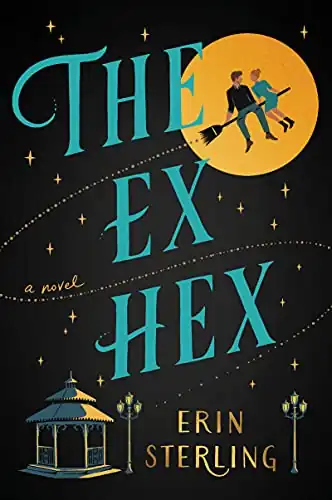 While nursing her broken heart with magic, Vivi curses her ex-boyfriend, only to have Rhys Penhallow return to town. And, when a series of calamities befall Rhys, Vivi realizes her curse may not have been so harmless after all. 
Graves Glen is soon under attack by murderous toys, a vengeful ghost, and a talking cat. And, Vivi and Rhys have to put their chemistry aside to save the town and break the curse before it's too late.
3. Drive Me Wild by Julie Kriss.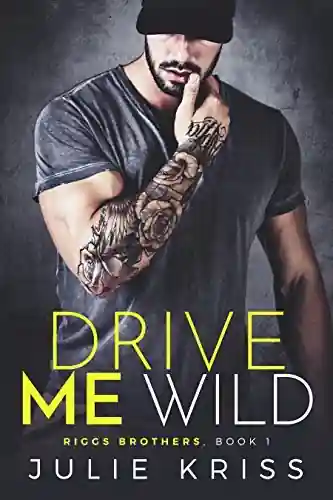 Emily and Luke had a wild secret affair until life took them in different directions. Eight years later, they're both back in town with secrets to hide. And, despite everything, their chemistry is stronger than ever, and they're just as drawn to each other. 
With danger lurking and secrets threatening to tear them apart, they'll have to break the rules to save each other. If you're in the mood for a second chance romance featuring protagonists with insane chemistry, then you're going to love this book.
4. Final Offer by Lauren Asher.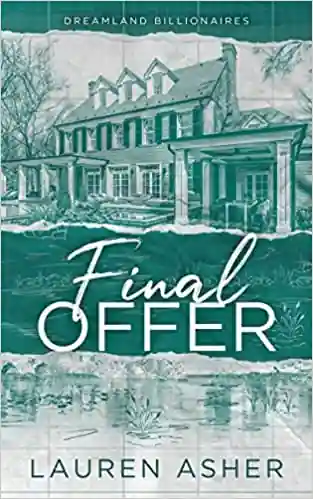 Callahan Kane, the infamous Kane brother, returns to Lake Wisteria to claim his inheritance but is met with a surprise: his childhood best friend and only love, Lana Castillo, owns the lake house. 
And, while Callahan promised never to return after breaking her heart six years ago, fate has other plans, and they find themselves forced to interact to fix things. 
With Lana's name on the deed, Callahan's plan to sell the house blows up on the very first day, and this couple realise that they're going to work through their many, many issues.
5. Hate To Want You by Alisha Rai.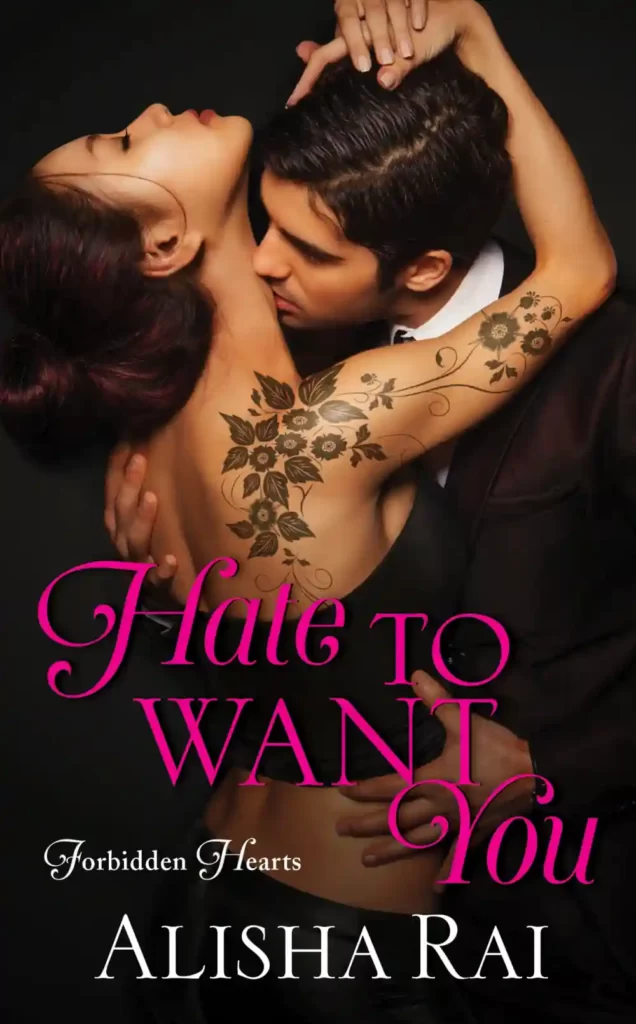 Livvy Kane and Nicholas Chandler had a yearly deal: one night of forbidden pleasure. But when Livvy doesn't show up for one year, Nicholas is left to run his empire without distractions. 
However, when Livvy reappears, Nicholas can't forget the chemistry between them. And, despite their families being enemies, fate keeps bringing them together.
6. Sweet Cheeks by K. Bromberg.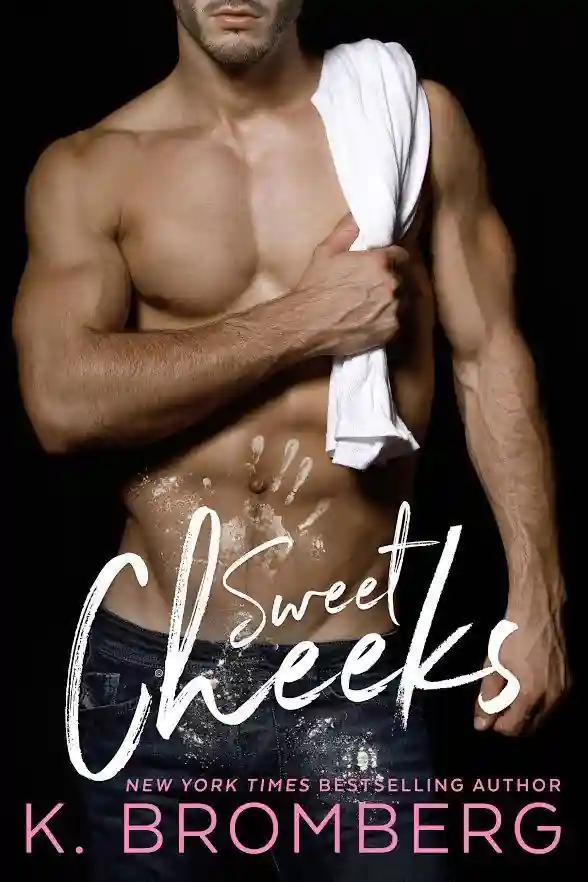 After Saylor received an invitation to her ex-fiancé's wedding, she accidentally replied with a plus one, inviting her first love, mega-movie star Hayes Whitley. 
Despite being heartbroken by his departure years ago, she takes the risk and goes with him, wondering if their love can be rekindled. This second-chance romance was so cute! It gave all the feels and delivered on everything from the light angst to the making up. 
7. Wait For Me by Tia Louise.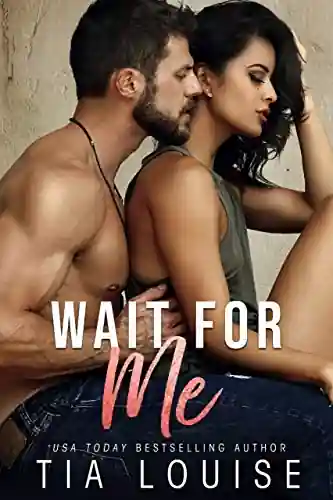 Taron and Noel were each other's firsts, but their love ended when he left town. Ten years later, Taron is back, haunted by his past, and determined to make things right.
8. A Lot Like Adios by Alexis Daria.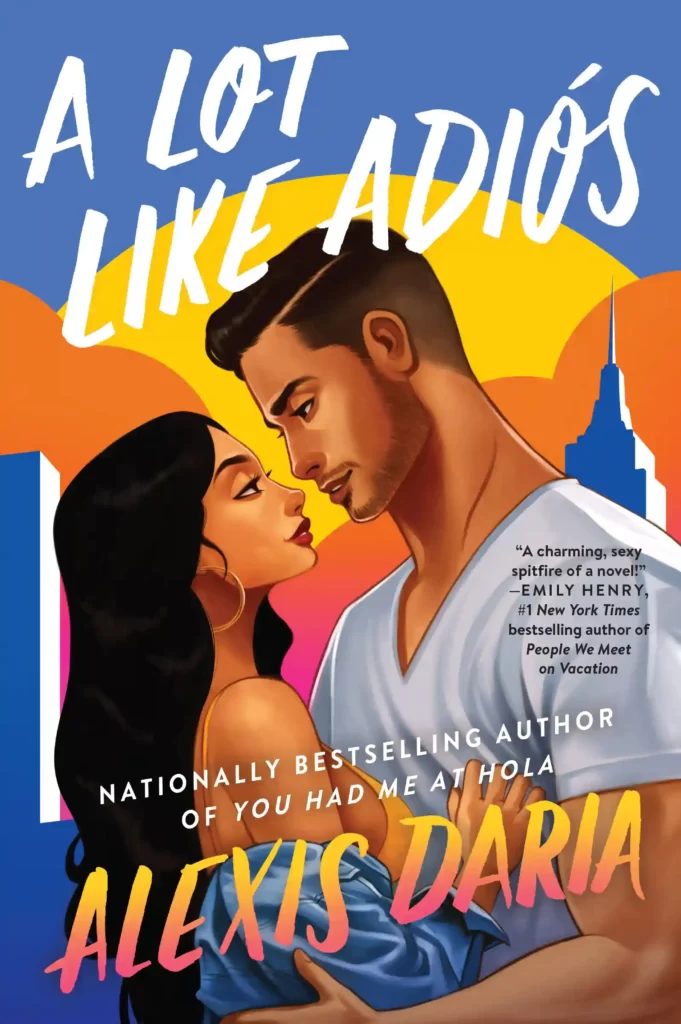 Michelle has a successful freelance business as a graphic designer, but her love life is nonexistent. Her childhood friend and crush, Gabriel, left the Bronx years ago and is now a successful co-owner of a gym in LA. 
When they are brought together to work on a new marketing campaign, old feelings resurface, and their reunion takes a sexy turn. 
But with pressure from their families and uncertainty about their futures, this second chance romance novel develops as they acknowledge their past mistakes and try to forge their future. 
9. Retrieval by Aly Martinez.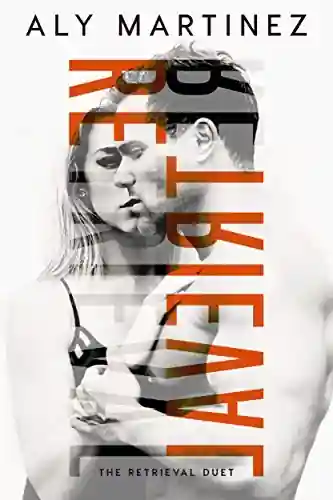 Roman and Elizabeth's love story was perfect until they couldn't have a baby. And, despite the emotional and financial strain of trying, they were successful – until tragedy struck. Roman blamed himself, Elizabeth blamed him, and their relationship fell apart. 
Years later, Roman gets a chance to fix things when Elizabeth is in danger, and he's determined to work his way back into her heart. 
10. Seven Days in June by Tia Williams.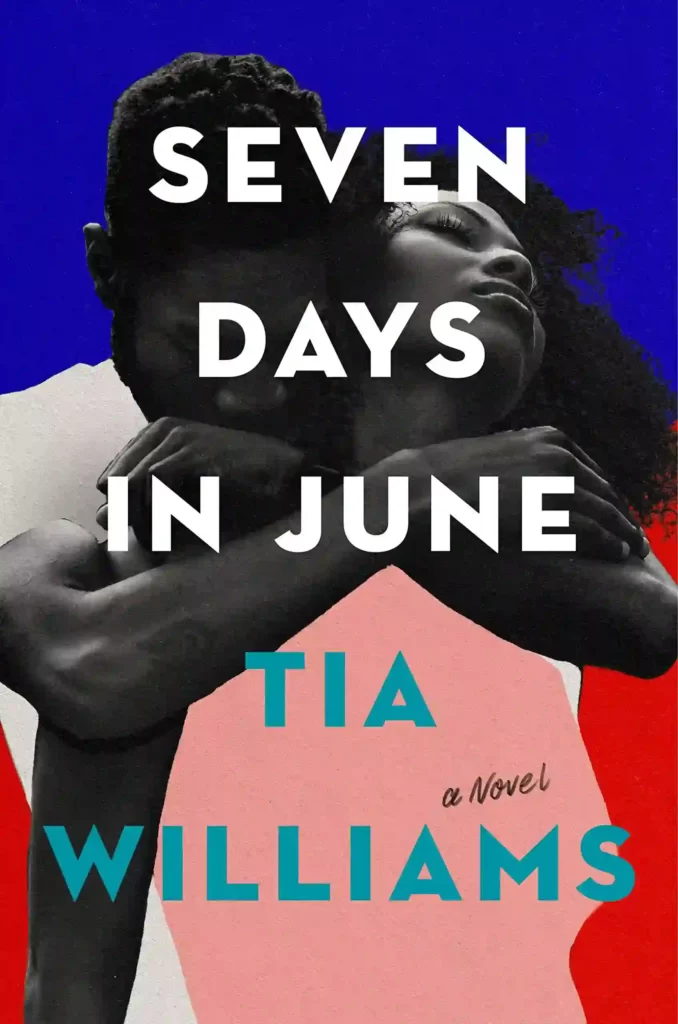 Single mom and erotica writer Eva Mercy meets reclusive literary author Shane Hall at a literary event, sparking a reunion after twenty years. Despite their chemistry, Eva is hesitant to trust the man who broke her heart. 
Over the next seven days in Brooklyn, they reconnect and confront their past. With a focus on modern motherhood and Black life, this second chance romance with an old flame is a sensual, somewhat humorous read.
11. Wicked Beautiful by J.T. Geissinger.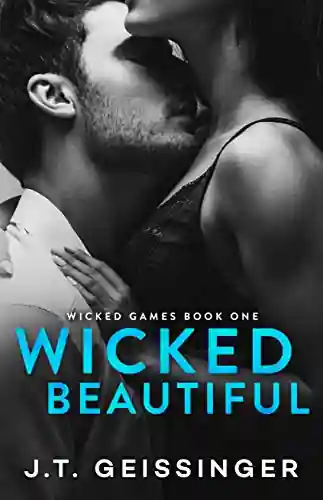 Life coach Victoria Price meets drop-dead sexy restaurateur Parker Maxwell, who is willing to break his rules for her. But Victoria has a past with Parker that he doesn't know about. 
Presented with a chance for revenge, she must choose between payback or risking everything for a second chance at love in this steamy second chance romantic novel about learning to love again.
12. Again The Magic by Lisa Kleypas.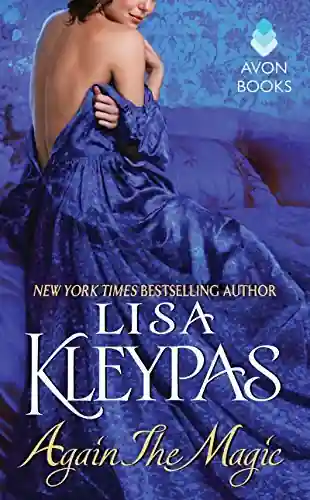 Lady Aline defies societal expectations when she falls in love with John McKenna. And, although their love is forbidden, they cannot resist each other. When their secret is discovered, McKenna leaves, unaware that Aline has given him up to protect him. 
Now he's back for revenge, but as they uncover secrets, they discover a love that defies all odds. If you're in the mood for a historical romance novel with this same theme of reconnecting with a lost love, then you're going to love this book. 
13. Unforgettable by Melanie Harlow.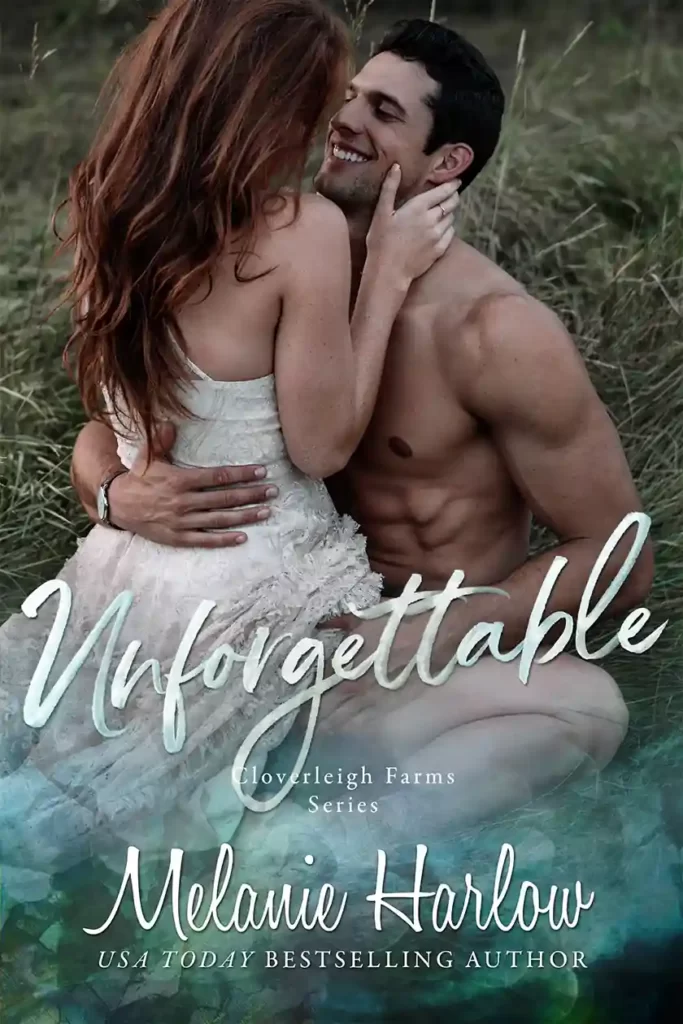 Tyler Shaw was a Major League star until he wasn't. After tanking his career, the last place he wants to be is his hometown. However, his plans change when he runs into April Sawyer, an old friend he'd always wanted. 
They reconnect after eighteen years, and the chemistry between them is explosive, hotter than ever. And, just as Tyler is ready to move on and get back in the game, life throws him a curveball he never saw coming, and he realizes he needs to redefine his idea of happiness and success.
14. The Fixer Upper by Lauren Forsythe.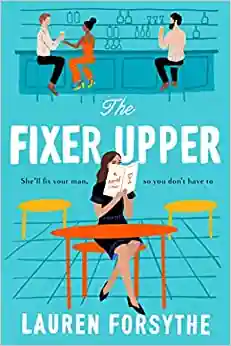 Aly's talent for fixing everything around her leads her to start The Fixer Upper, an exclusive service for women tired of unpaid emotional labor. 
As they take on bigger challenges, including an Instagram star's app developer boyfriend who happens to be Aly's first love, she must come to terms with their complicated history and decide how much to change him.
15. Been There Done That by Hope Ellis.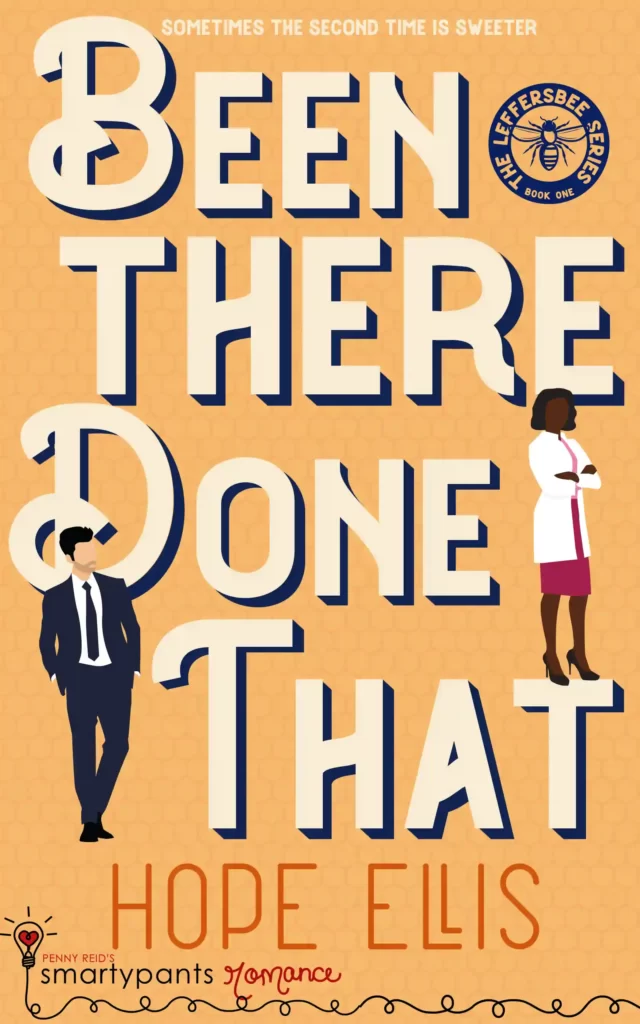 Zora Leffersbee is a university professor whose life is falling apart. Her fake fiancé, Jackson James, is driving her crazy, and her old flame, Nick Rossi, is back in town and it's clear that he has a secret. 
Now, Zora has to determine for herself whether giving lost love a second chance or opening her heart to a new one is the best way to go. 
16. Bittersweet by Sarina Bowen.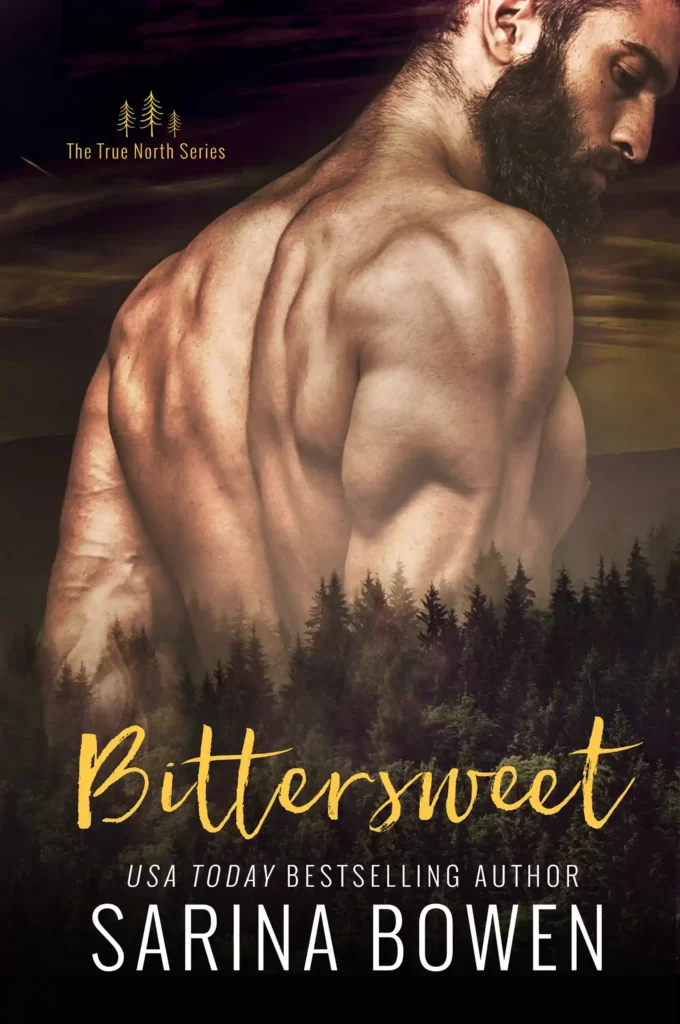 Griffin Shipley is a farmer who values his land and his family above all, and Audrey Kidder is a chef who wants to prove herself in the culinary world. 
They have a history of passion and regret, and when they get a chance to start over, there's no telling what could happen. 
17.  Never Fall For Your One That Got Away by Kate O'Keeffe.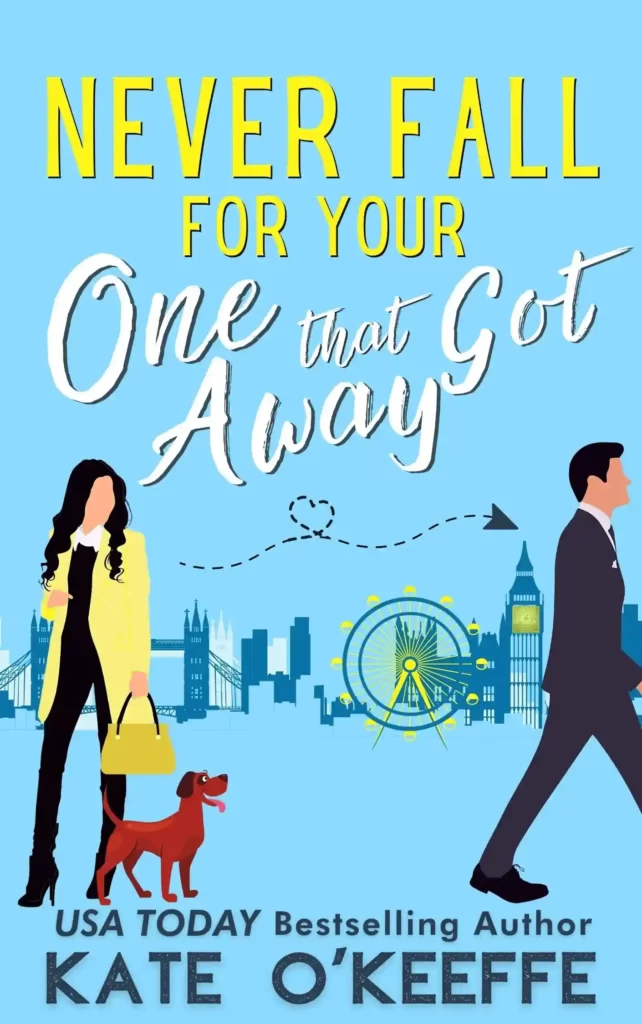 Tabitha never forgot Noah Grant – He was her first friend, first love, and her first heartbreak. One time, he left her with a summer of memories and a lifetime of regrets, and now he's back in her life, and he's more handsome and charming than ever.
This is the perfect second chance romance book if you're looking to unwind and relax this weekend. With an utterly swoony lead and a female lead who's strong and capable, I absolutely fell in love with this couple. 
18. You Deserve Each Other by Sarah Hogle.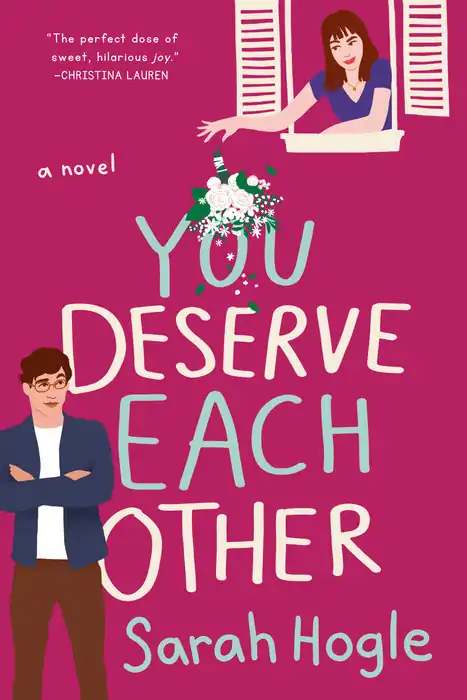 Naomi Westfield has a problem: she hates her fiancé, Nicholas Rose. He's boring, annoying, and from a snooty family. They both want out, but they don't want to lose money on the wedding. 
So, they decide to make each other's lives miserable, but they end up having a blast. This book about an engaged couple getting a second chance at love was downright hilarious. This book broke me out of a slump, and I found the characters so refreshing. 
19. Storm by Serena Akeroyd.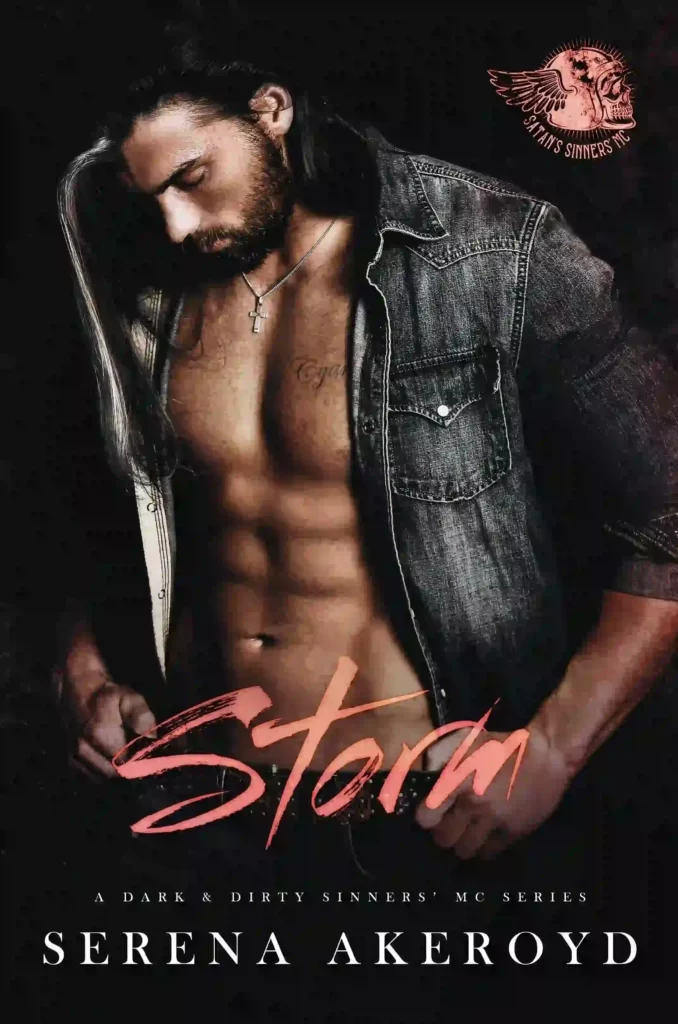 Storm is a broken man who betrayed his love, Kiera. Now, he wants to make things right and be a good father and leader. He's ready to face his demons and fight for his family, and fighting for Kiera might be his toughest battle yet. 
20. First Love, Take Two by Sajni Patel.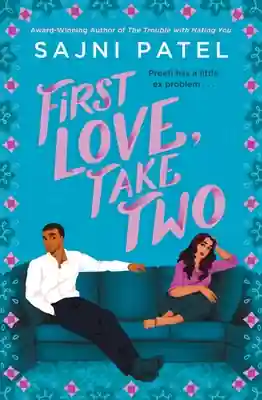 Preeti Patel has a lot on her plate: she's rounding up her residency, looking for a job, and dealing with her family. She doesn't need any more stress. 
But when she is forced to move in with her ex, Daniel Thompson, she realizes that there might been some hidden feelings there all along.
21. Repeat by Kylie Scott.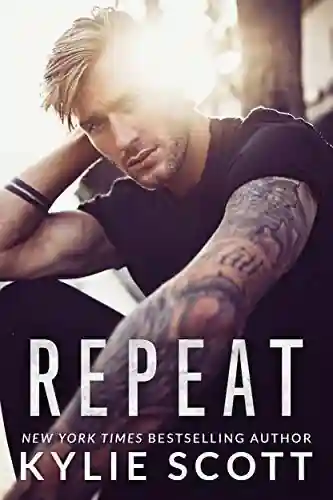 After an attack erases Clementine Johns's memory. She finds her way back to Ed Larsen, a tattoo artist who was her lover and subsequent heartbreaker. It's clear that they still have feelings for each other, but building trust again in this book about giving love a second chance might take everything they have. 
22. With and Without You by Emily Wibberly and Austin Siegmund-Broka.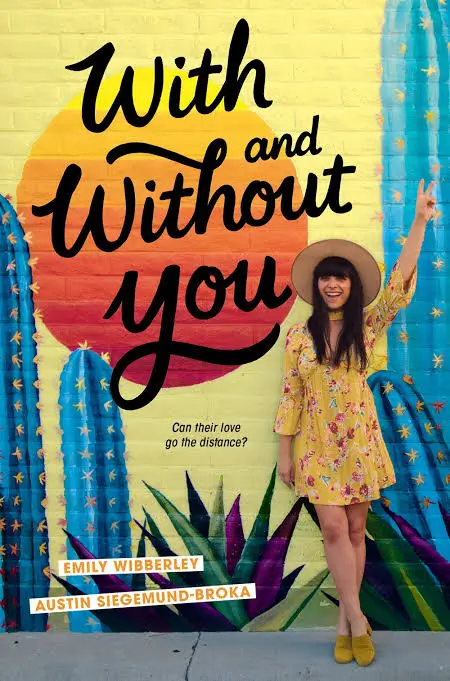 Siena and Patrick have been dating for three years and everyone thinks they're meant to be. But Siena has doubts about their future as college approaches. She wants to break up with Patrick, but before she can, he tells her his family is moving to another state. 
Siena agrees to keep their relationship going, hoping it will fade away with time and distance. But when she visits Patrick during the school year, she sees a new side of him that makes her fall in love with him all over again. Now she has to decide: will she follow her heart or her head?
This is one of my favorite YA romance novels of all time, and this author-couple duo aways, always, always gets it right. If you're in the mood for a second chance romance YA romance book that's both soothing and insightful, this is the book for you. 
23. Built to Last by Erin Hahn.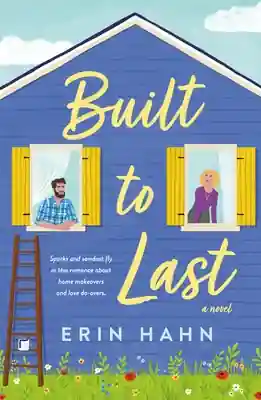 Shelby Springfield is a former pop sensation who wants a fresh start, Cameron Riggs is her long-lost love who wants a family, and Lyle Jessup is their old rival who wants to stir up trouble. They work together in a home renovation show that brings back passion and chaos.
24. Count Your Lucky Stars by Alexandria Bellefleur.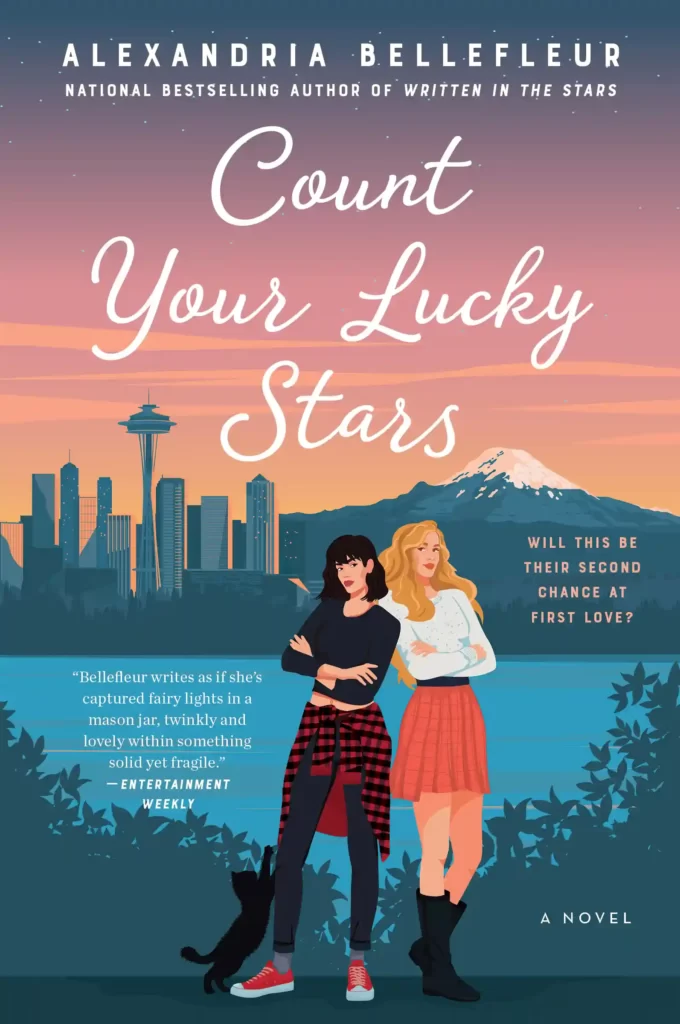 Margot Cooper avoids relationships after a bad breakup, and instead saves all that energy for her work. Olivia Grant is her first love and her new client's Best Woman, and when Olivia needs a place to stay, Margot offers her a spare room. As they reconnect, Margot wonders if she should give love another chance.
25. Return To Us by Corinne Michaels.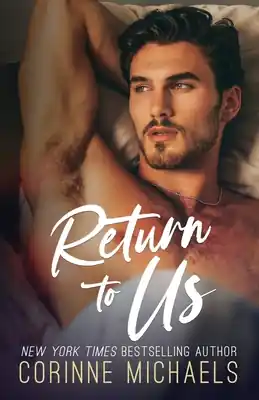 Jessica ran away from Willow Creek Valley and Grayson, the love of her life, fourteen years ago. When a crash forces her to return and work at his hotel years later, she discovers he has a daughter now, but their feelings are still alive.
26. Mourning Wood by Heather M. Orgeron.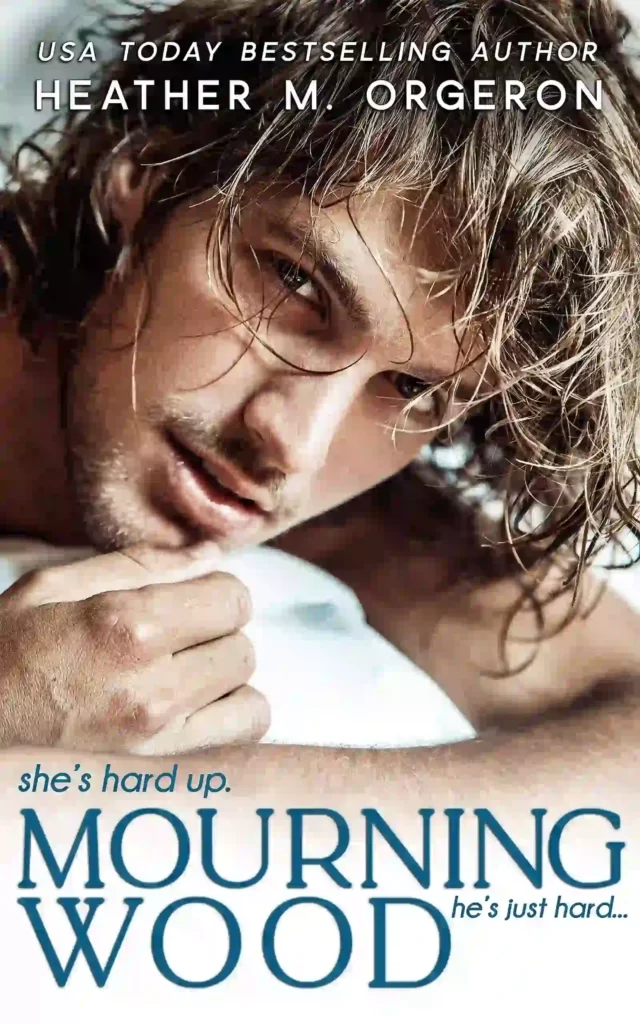 Two years after their steamy encounter, Whitney is shocked to see Wyatt again. But a mix-up with her contractor brings him back into her life, and he sets about charming everyone around her. 
Whitney tries to resist his appeal, but soon realizes she still has feelings for him. And, in this second-chance romance book, Whitney has to determine if her feelings are genuine or not. 
27. A Lie For A Lie by Helena Hunting.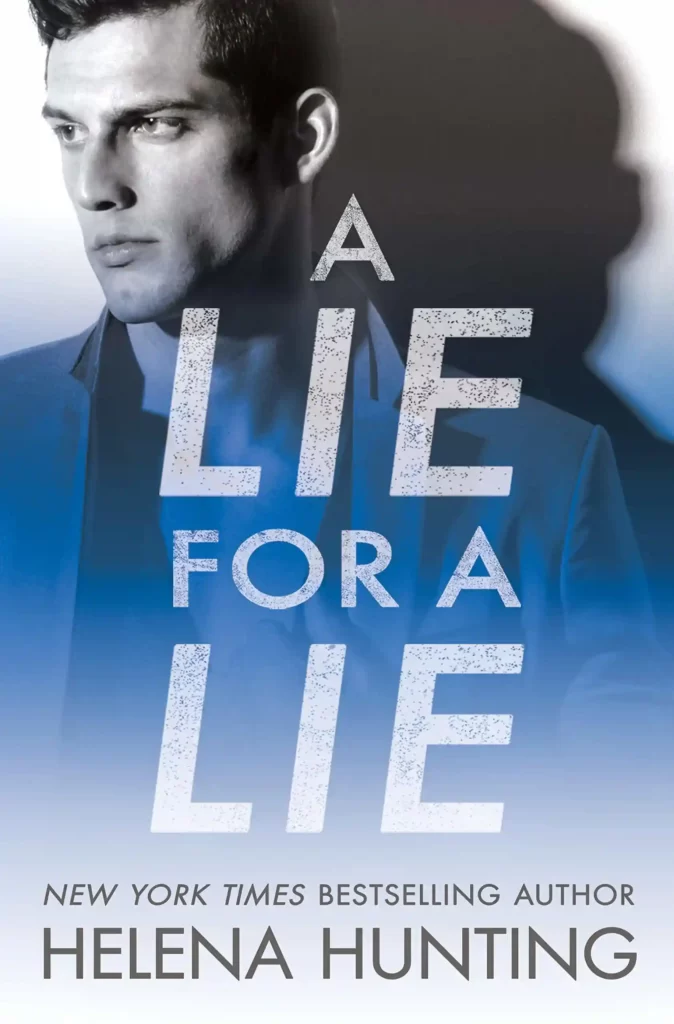 Rook, an NHL captain, meets Lainey, a clueless beauty, on a flight to Alaska, and they enjoy a month of passion and coziness, but lose touch when Rook leaves for an emergency. 
A year later, they reunite, but secrets and lies threaten their love, and they'll have to fight for their love.
28. Something Wilder by Christina Lauren.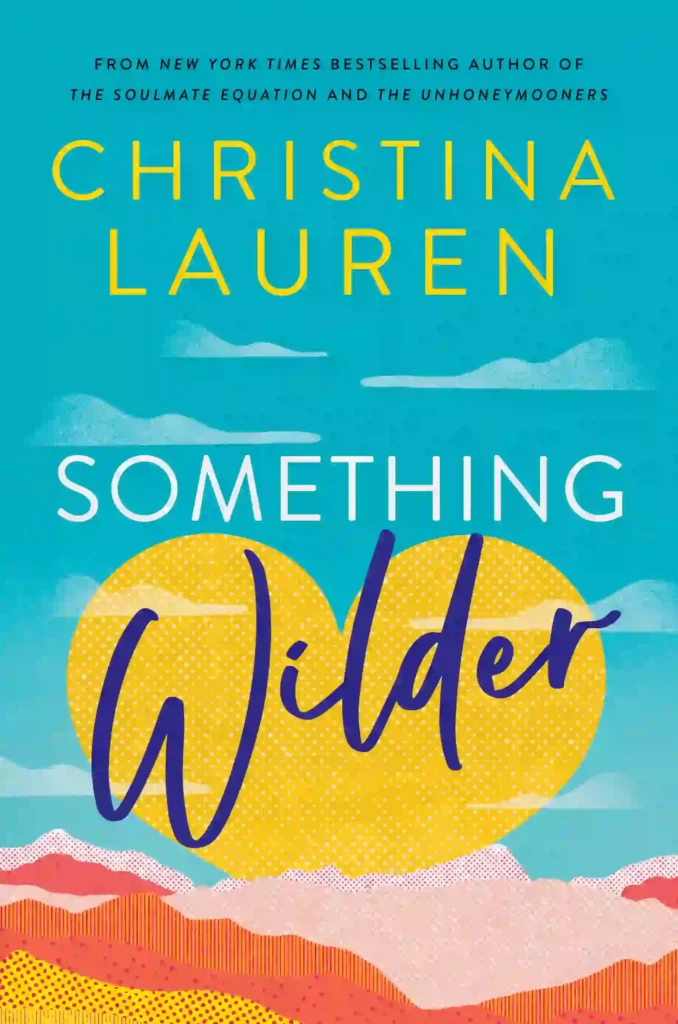 Leo Grady wants to win back Lily Wilder, his first love. But Lily is busy leading tourists on bogus treasure hunts in Utah, using her father's old maps. 
When they stumble upon a real treasure, they face real danger and secrets. If you want a second-chance romance novel that will give you all the major feels, then you're going to enjoy Something Wilder. 
29. Jilted by Sawyer Bennett.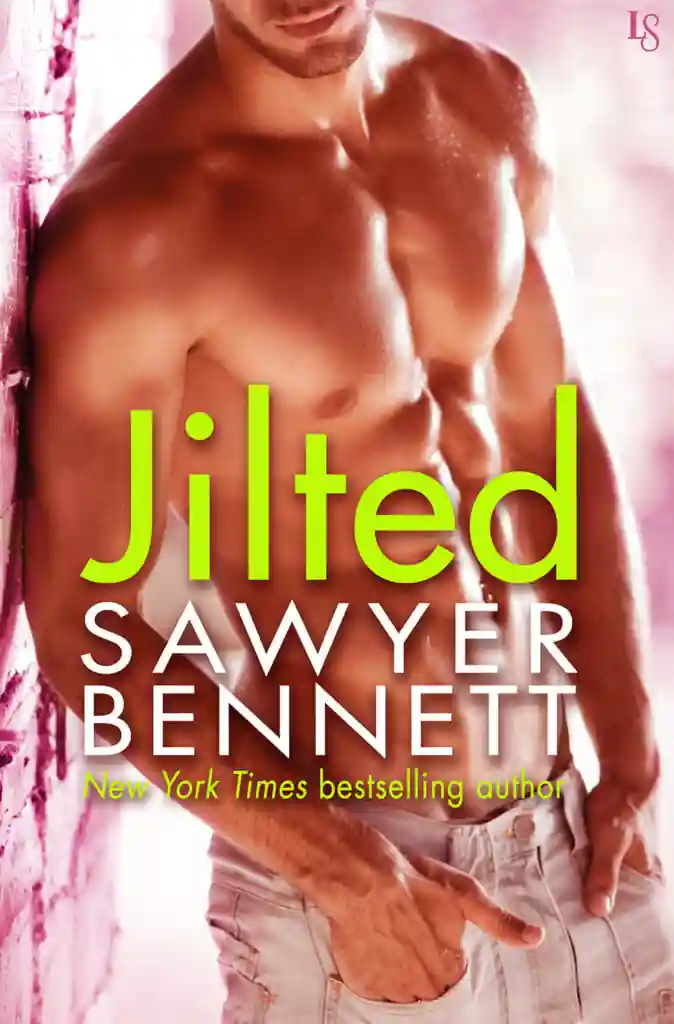 When her fiancé cheats on her, Hollywood star Eden Goodnight returns to her hometown, only to face more hostility. 
The only person who understands her is Cooper Mayfield, her former lover and the landscaper of her historic home. But their reunion is threatened by a career-changing opportunity that presents itself for Eden.
30. Knot Again by Kwana Jackson.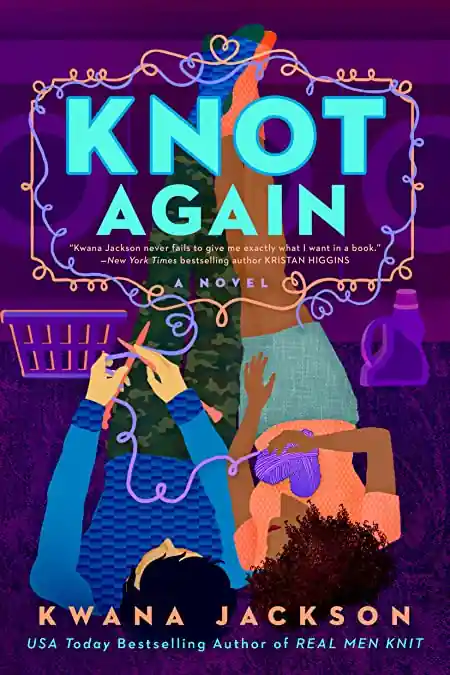 Sidney Harris-Hughes is a single mom with a secret who returns to Harlem and meets Lucas Strong, a fireman and a knitting shop owner, at a laundromat. 
They rediscover their old feelings over laundry and knitting, but they face a challenge when the truth comes out.
31. Darling, Can We Start Over by Monika Meena.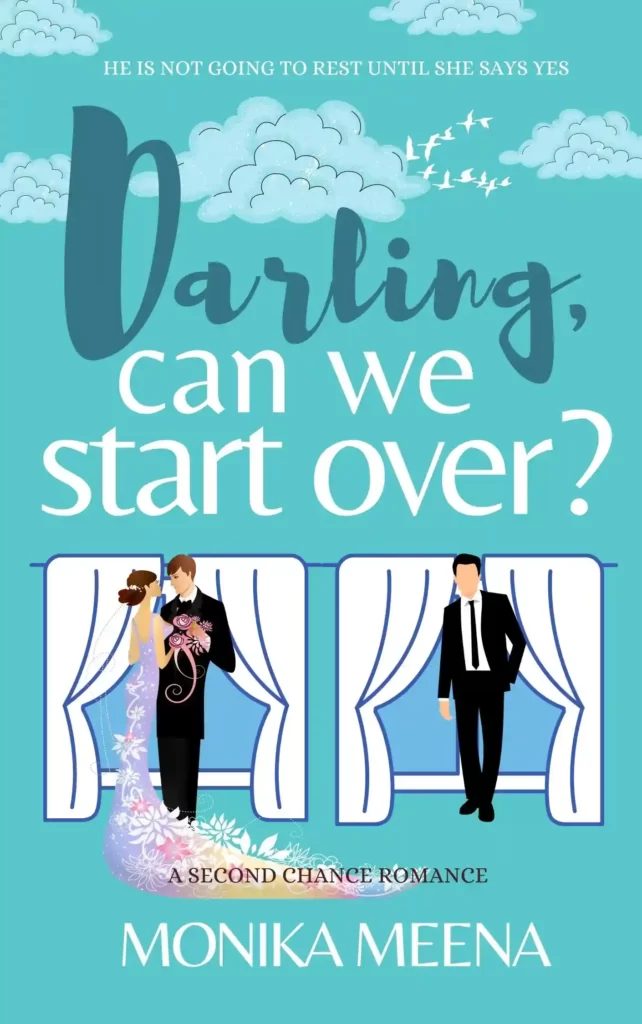 Ethan Stanton is a wealthy and cocky heir who wants to win back Sarah Walter, his high school sweetheart. He crashed her wedding and now has 45 days to convince her he has changed. 
In this second chance romance book, Sarah is torn between her first love and a new start.
32. Text Me Baby One More Time by Teagan Hunter.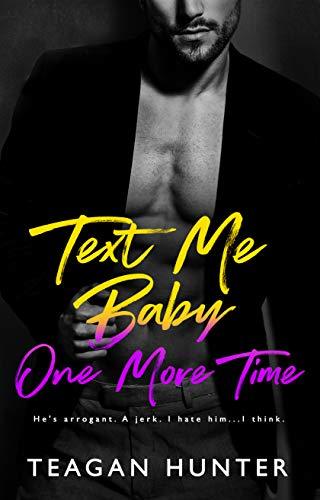 When Bucky moved with Captain, she thought he was her soulmate, but he eventually left her heartbroken and alone. A year later, he's a disgraced celebrity who needs a favor – He wants Bucky to pretend to be his girlfriend for the media.
This kicks off a fake relationship romance between these ex-lovers, and they slowly realize that their past feelings are still as strong.
33. Bloody Heart by Sophie Lark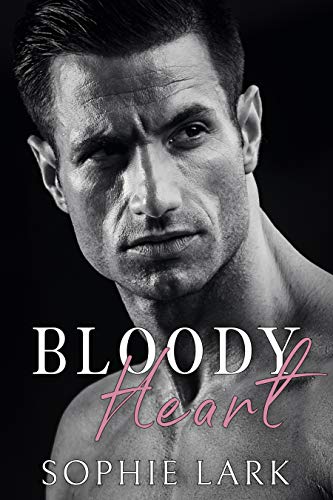 When Dante stole a car, he had no idea he was also stealing a girl's heart. Simone was the love of his life, but she left him broken and alone. For nine years, he endured the pain of seeing her face on the media. She had become a star, while he had become a wreck. Then, fate brought them together again and his heart bled anew. 
This is one of those books about rediscovering love that might rip your heart into shreds and sew it all up back together. I love, love, love this book, and I just know you'll enjoy it too. 
---
Second-chance romances are the perfect reads if you're looking for a sign not to give up on love. 
Sure, there are different challenges in life, but in these books, it's clear that even the most hopeless or impossible situations can be reversed when there's love. 
So, pamper yourself with one of these books and delight in these second-chance romances.
If you're in the mood for more recommendations, here are a few posts you might enjoy: 
1. The Best 16 Webdramas You Should Watch Right Now
2. 25 of the Best Timeless Turkish Dramas to Add to Your Watchlist