2023 is shaping up to be a remarkable year in the literary world, with a host of new titles from both established and debut authors set to hit the shelves in the coming months.
And, with April just around the corner, this is the perfect time to get excited about the plethora of incredible reads that are soon to grace our bookshelves.
Whether you're looking for a gripping thriller, a heartwarming romance, or a thought-provoking sci-fi adventure, this lineup of books to look out for in April 2023 is sure to satisfy all your reading needs.
So, if you're a bookworm like me, get ready to add these titles to your reading list, and check out my post on the best books of 2023 (so far), where I'll be highlighting the most interesting releases of the year.
Best Thriller Books Coming Out in April 2023
1. Homecoming by Kate Morton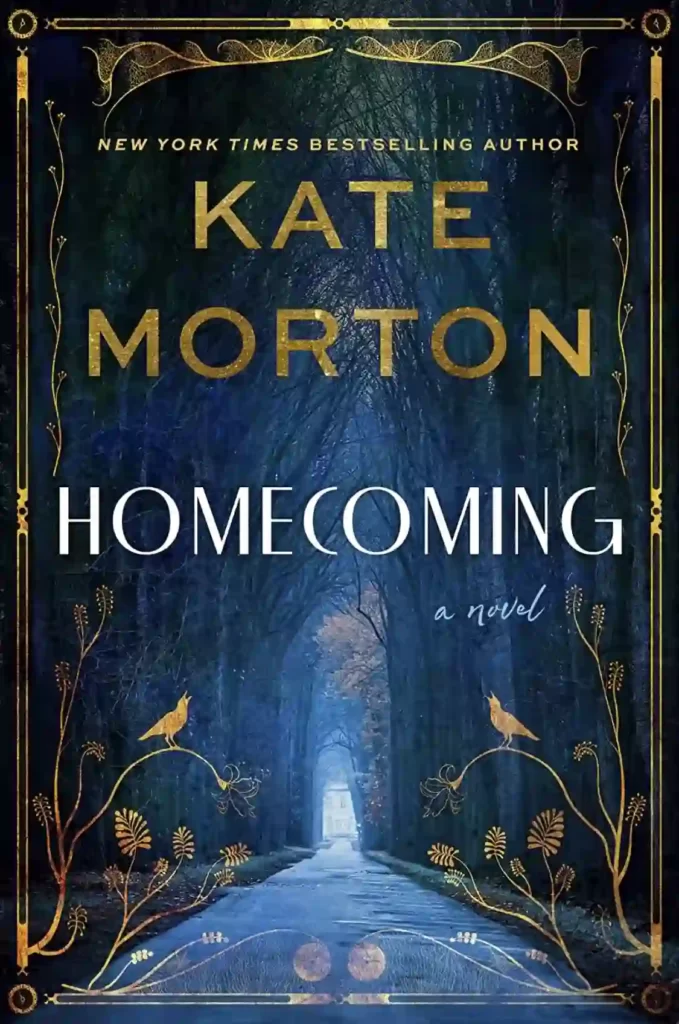 Sixty years after a shocking murder case in South Australia, Jess stumbles upon a true crime book that uncovers a shocking connection to her own family. As she delves deeper, she must confront some tightly held secrets and grapple with the power of motherhood.
With beautiful prose and an immersive storyline, Homecoming is a must-read novel that will keep you hooked until the very end. This is one of the new books coming out this April, that I'm desperately invested in reading, and I just know it's going to be good.  
Expected Publication date: April 13th, 2023.
Add to Goodreads
2. With My Little Eye by Joshily Jackson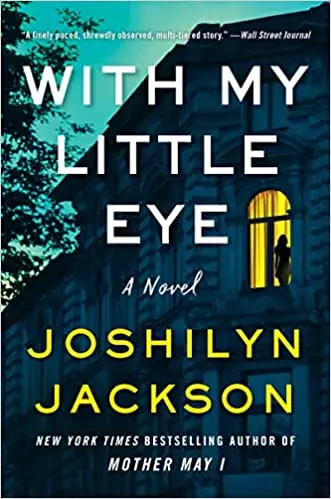 Actress Meribel Mills receives disturbing fan mail all the time, but something about the letters from Marker Man is different. Even after moving from Los Angeles to Atlanta, Meribel still feels like she's being watched.
And with every man in her life becoming a suspect, Meribel finds herself in the fight of her life to protect her loved ones. This upcoming gripping thriller will have you on the edge of your seat until the very end.
Expected Publication date: April 25th, 2023
3. Before We Were Innocent by Ella Berman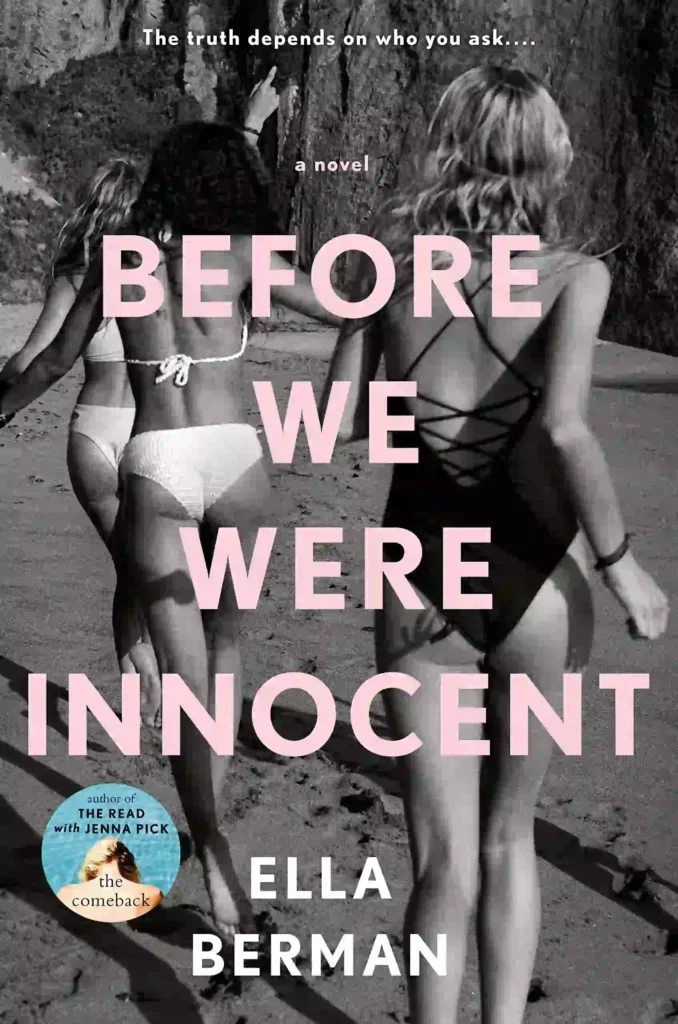 Best friends Bess and Joni were accused of their friend's death a decade ago, but never convicted. While Joni used the notoriety to launch her career as a motivational speaker, Bess was content under the radar.
But now, Joni is in trouble again, and Bess must decide whether to confront the past and risk everything. Will she finally uncover the truth about that fateful summer in Greece? Don't miss out on what promises to be one of the most thrilling book arrivals in April 2023!
Expected Publication date: April 4th, 2023
4. Death of a Bookseller by Alice Slater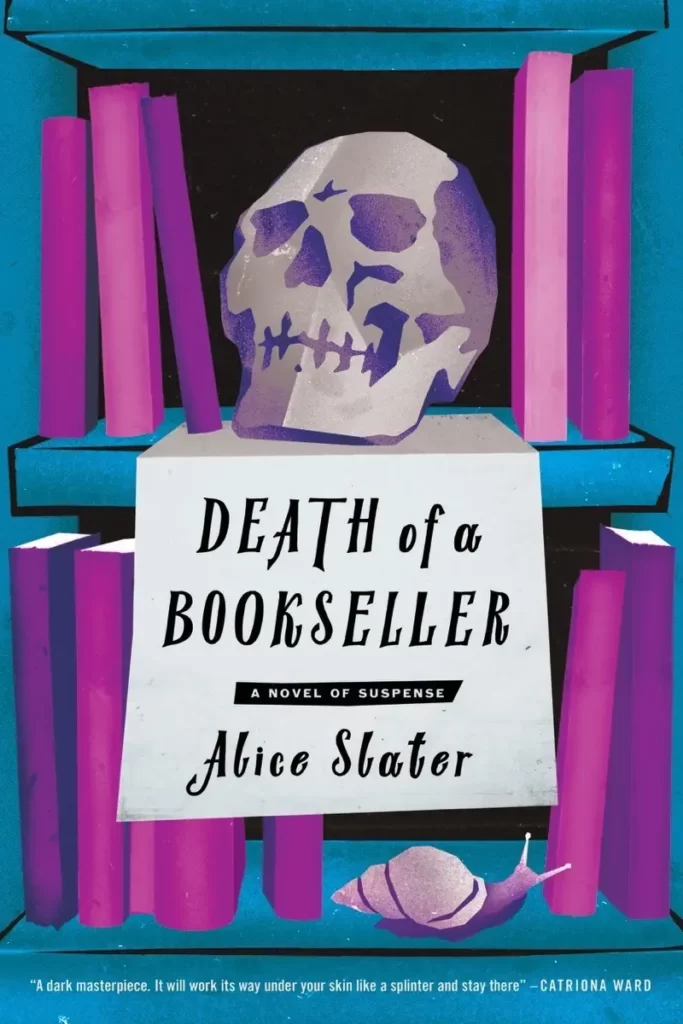 Death of a Bookseller is an exciting debut novel slated to be released in April 2023 that explores the dangerous obsession of a true crime-obsessed bookseller, Roach, with her new colleague, Laura.
Roach is disaffected and looks down on casual fans of the true crime genre, but when she recognizes an unexpected kindred spirit in Laura, her interest quickly turns into a dangerous obsession.
This darkly funny and suspenseful novel raises ethical questions about our fascination with true crime and how we handle stories that don't belong to us.
Expected Publication date: April 25th, 2023
5. Small Mercies by Dennis Lehane.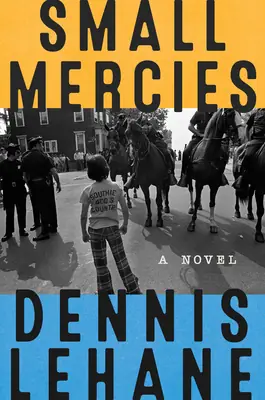 Small Mercies is a thrilling tale of revenge, family love, festering hate, and insidious power, set against one of the most tumultuous episodes in Boston's history.
When Mary Pat Fennessy's daughter goes missing, she begins turning over stones best left untouched, prompting the wrath of the Irish mob and a brutal depiction of criminality and power.
Set during a period of intense desegregation in Boston, this unflinching portrayal of American racism is a must-read. Stephen King calls it "thought-provoking, engaging, enraging, and can't-put-it-down entertainment," and you know what that means.
Expected publication date: April 25th, 2023.
6. The Only Survivors by Megan Miranda.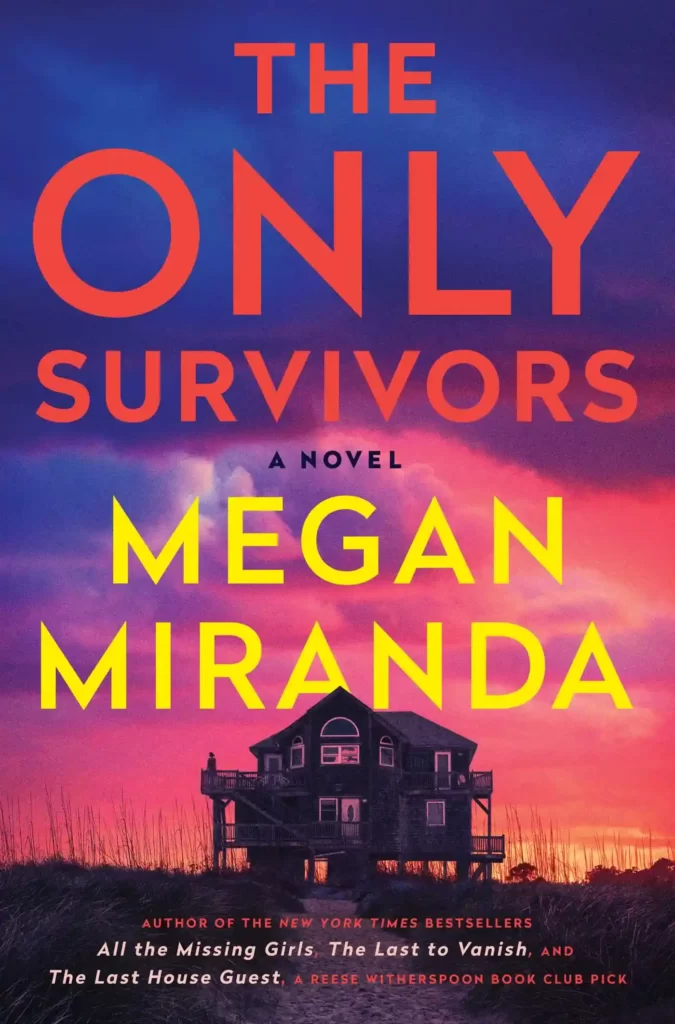 A group of former classmates reunite to mark the tenth anniversary of a tragic accident, but things turn dark when one of the survivors disappears, casting suspicion on the original tragedy.
With twists and turns that will leave you guessing until the very end, this upcoming thriller book is a must-read for anyone who loves a good mystery.
Expected publication date: April 11th, 2023.
7. Sisters of the Lost Nation by Nick Medina.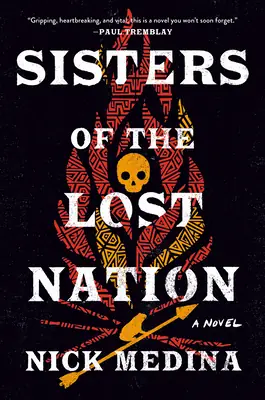 A young Native girl investigates the mysterious disappearances of women from her reservation while being haunted by an ancient tribal myth. As girls continue to go missing, Anna delves into her tribe's past to find answers and save her own sister.
Part thrilling mystery, part mythological horror, this debut novel by Nick Medina that's coming out this April is a poignant exploration of tradition, courage, and identity.
Expected publication date: April 18th, 2023.
8. The Eden Test by Adam Sternbergh.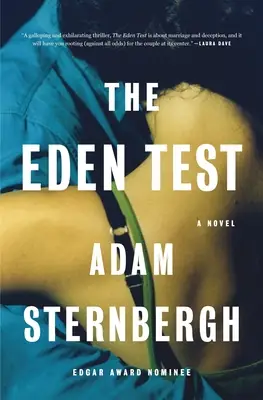 Daisy and Craig are a couple in crisis who sign up for a week-long retreat in the hopes of saving their marriage. But when secrets are revealed and tensions rise, the couple finds themselves pushed to their limits in a battle for survival.
This domestic suspense novel is perfect for fans of The Perfect Marriage and Rock Paper Scissors. This is one of my must-read books of April 2023, and I just know it's going to be good.
Expected publication date: April 25th, 2023
9. We Love to Entertain by Sarah Strohmeyer.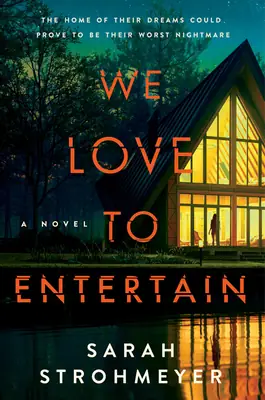 Holly and Robert Barron enter a competition with the nation's most popular home renovation app. But when they go missing after their perfect wedding, suspicion falls on their assistant, Erika Turnbull.
With the help of her mother, Kim, they set out to find the truth behind their disappearance. Full of drama and suspense, this upcoming release is not to be missed.
Expected publication date: April 25th, 2023.
Young Adult Novels Coming Out in April 2023
1. Pieces of Me by Kate McLaughlin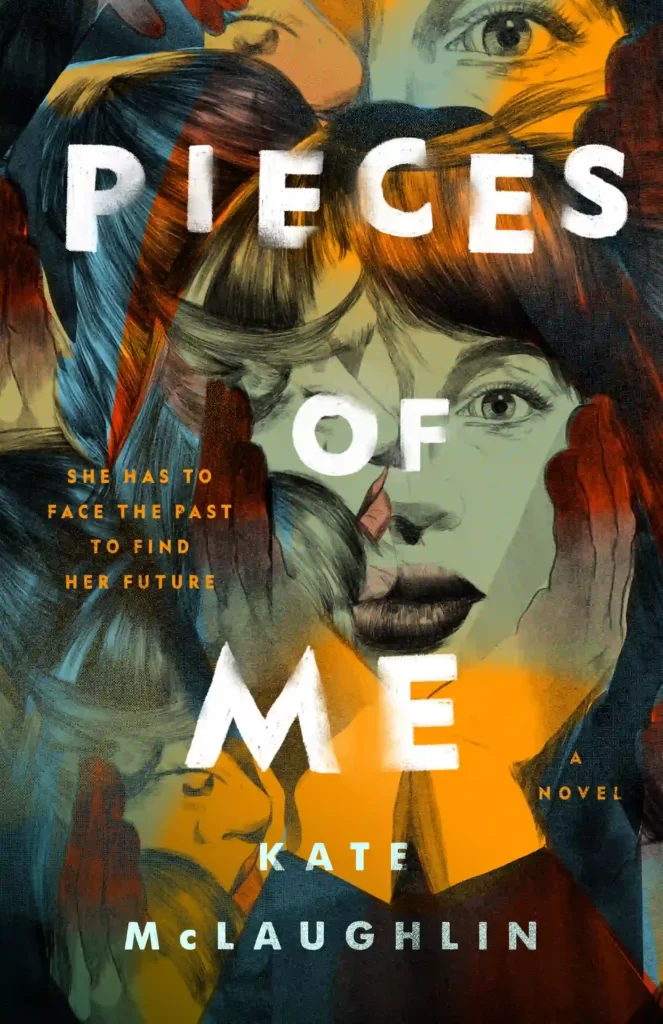 Eighteen-year-old Dylan wakes up in a strange apartment with no memory of the past three days and soon discovers she has dissociative identity disorder. As Dylan navigates her multiple personalities and tries to uncover a terrible secret from her past, she finds solace in a new relationship with Connor.
Pieces of Me is a raw and intimate story that will keep you hooked until the very end, and it's surprisingly hopeful. If you're keen on an almost wistful April 2023 new book release, this might be the book for you.
Expected Publication date: April 18th, 2023.
Add to Goodreads
2. A Whole Song and Dance by Sarvenaz Tash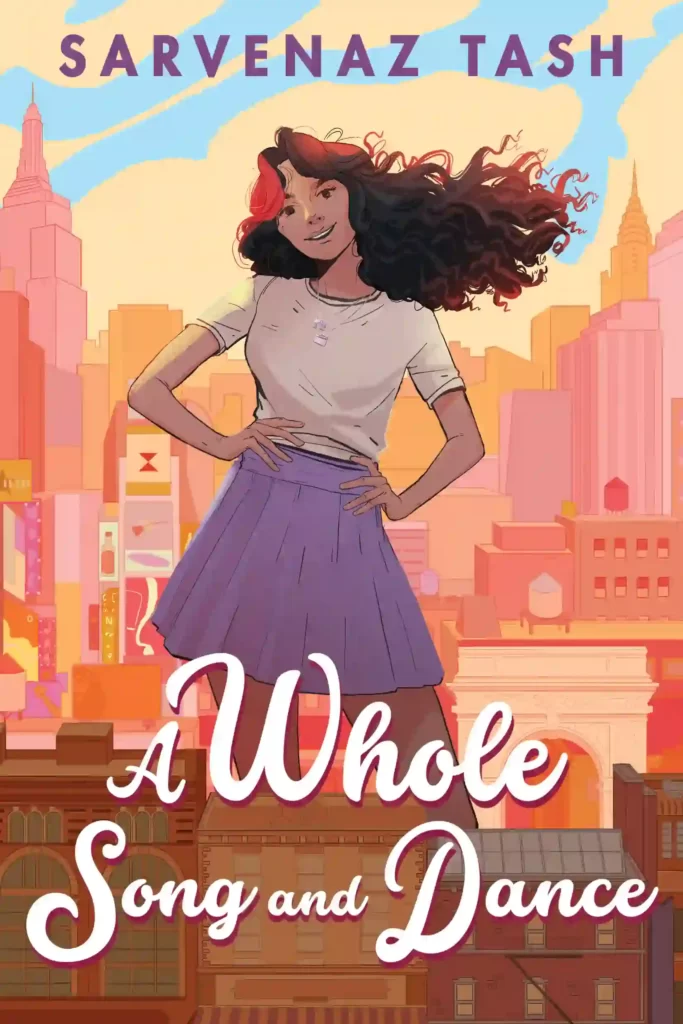 Nasrin Mahdavi lives a a double life – juggling auditions and her role on a viral streaming show and secretly pursuing her passion for theater while pretending to follow her parents' wishes by studying business.
But when she starts failing her business course, she reluctantly signs up for tutoring with the irritatingly attractive Max. As their sparks turn into something more, Nasrin must navigate her true passions and her family's expectations while figuring out who and what is worth fighting for. Get ready for jazz hands and a love story in this April 2023 upcoming release!
Expected Publication date: April 4th, 2023
3. Queen Bee by Amalie Howard.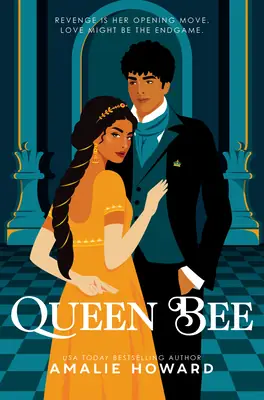 In this delightful new book by bestselling author Amalie Howard that's set to be released this April, Lady Ela Dalvi is seeking revenge against her former best friend who betrayed her over a boy.
With an audacious plan, Ela infiltrates London's elite disguised as a mysterious heiress. But things get complicated when she catches the eye of a handsome marquess who happens to be the only boy she's ever loved.
Expected publication date: April 4th, 2023.
Romance Novels Coming Out in April 2023
1. Happy Place by Emily Henry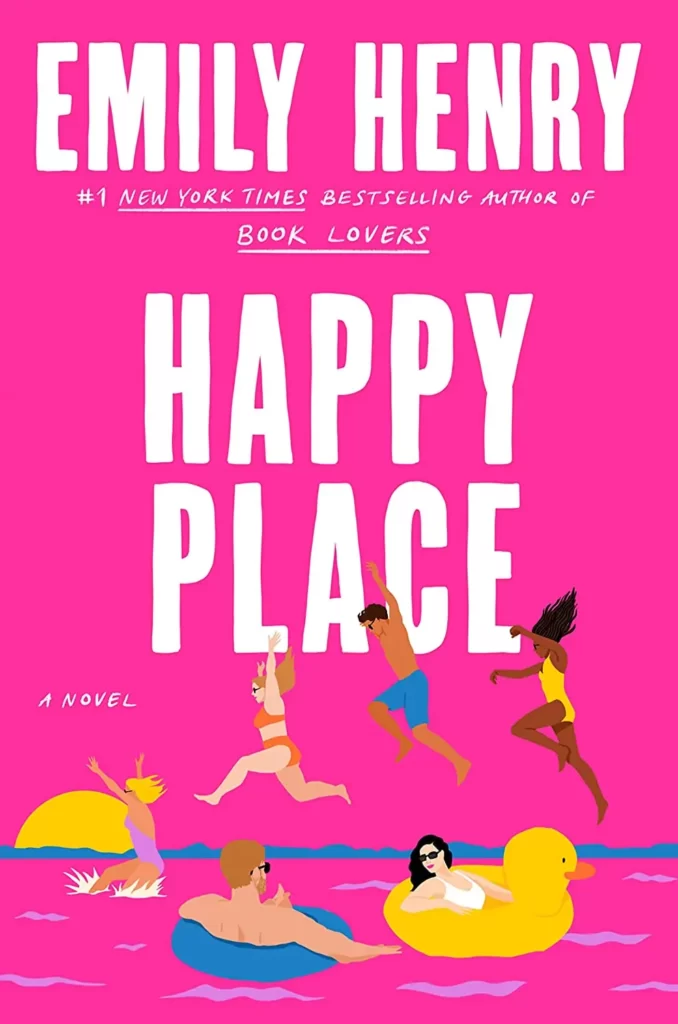 Harriet and Wyn broke up six months ago but haven't told their best friends yet. And, when they go on their annual week-long vacation with their friend group in Maine, they have to share a room.
The cottage is up for sale this year, and it's their last chance to soak up the coastal air with their closest friends. So, they'll have to pretend everything's fine and dandy, even though they're still hopelessly in love with each other. This author's works always smack, and I have no doubt that this book is going to be as good as the rest.
Expected Publication date: April 18th, 2023
Add to Goodreads
2. If Only You by Chloe Liese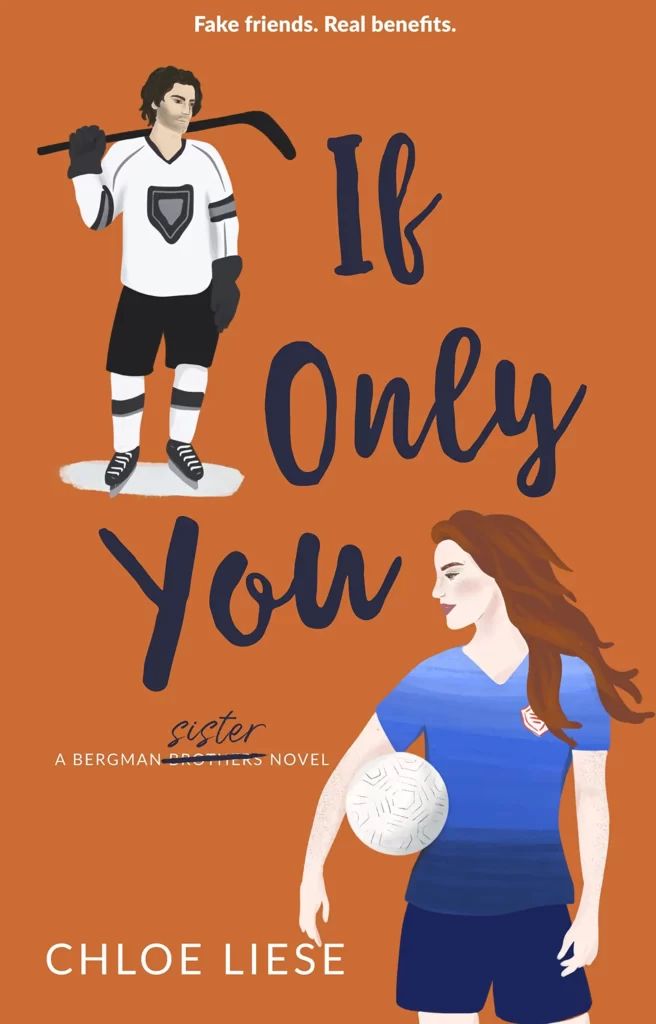 Ziggy, an underestimated soccer player, and Sebastian, a self-destructive hockey player, agree to a fake friendship to rehab their reputations. But what started as a transactional arrangement soon turns into a loving relationship full of mutual pining and meddling family and friends. Don't miss out on this brother's best friend, friends with benefits, to friends to lovers romance that will leave you swooning.
Expected Publication date: April 11th, 2023.
3. The Do Over by Suzanne Park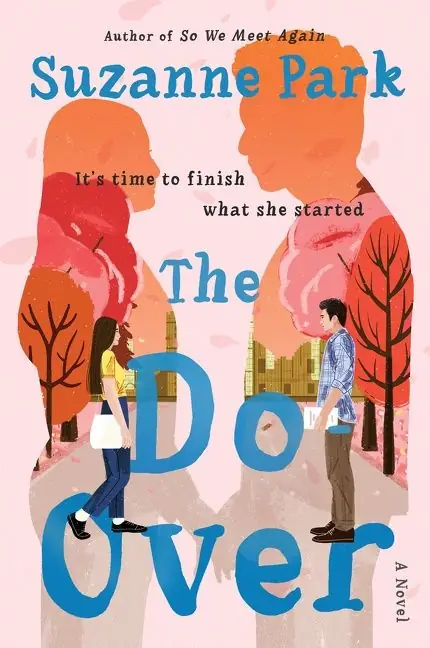 After being offered her dream job, Lily's worst nightmare comes true when a background check reveals she never completed her degree. In a hilarious turn of events, Lily returns to college ten years later, where she reunites with her ex-boyfriend, Jake.
As they reconnect, Lily sees that life can take unexpected turns, and the future we want may turn out different than we imagined. This heartwarming story about second chances which also happens to be on my list of the April 2023 book releases to watch out for is perfect for those who believe in love and life's surprises.
Expected Publication date: April 4th, 2023
4. Never Vacation With Your Ex by Emily Wibberly and Austin Siegemund-Broka.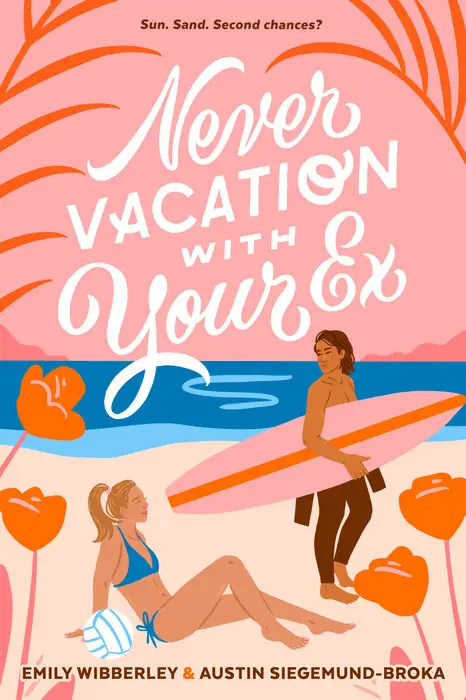 Volleyball star Kaylee Jordan has the perfect life, but when she dumps her boyfriend Dean before their annual Malibu vacation, she realizes she may have made a mistake. To help Dean move on, Kaylee teaches him her rules for getting over an ex.
But as they spend time together, Kaylee starts to fall for Dean all over again. With the end of summer approaching, Kaylee must choose between staying in her comfort zone or taking a chance on love. If you needed a sign to finally pick up a book by this author, this is it. I just know it's going to be good.
Publication date: April 4th, 2023
5. Something Spectacular by Alexis Hall.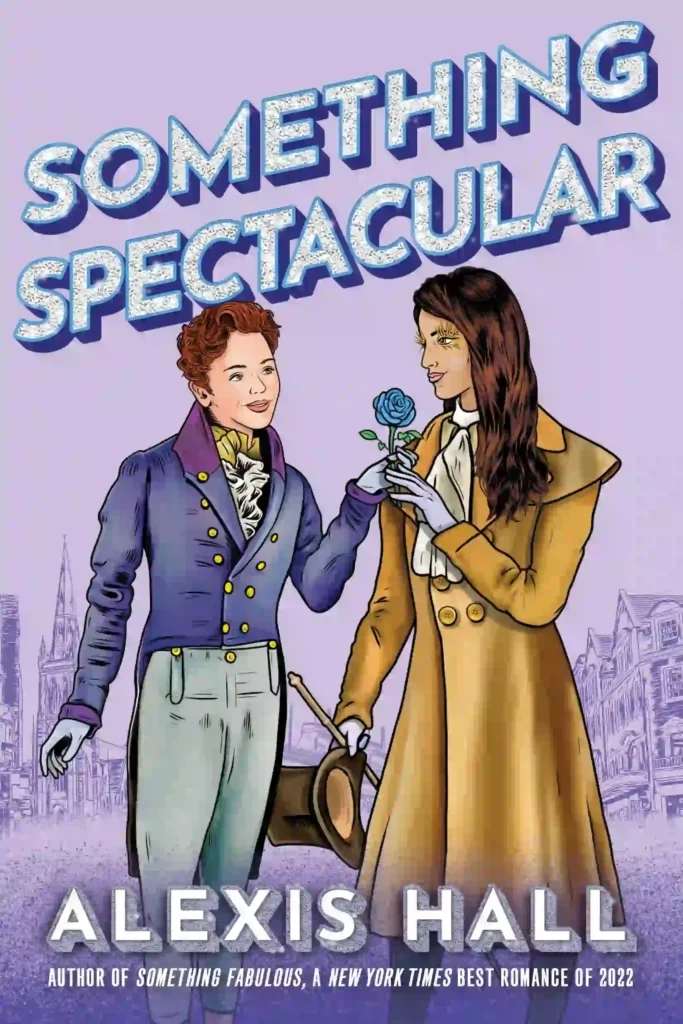 Peggy Delancey reluctantly agrees to help her former flame, Arabella, woo famous opera singer Orfeo. Little did she expect to find herself drawn to Orfeo and his nonconformity.
As they navigate the line between friendship and something more, Peggy and Orfeo may finally find their place in the world—with each other. This new fiction book release promises to be full of art, expensive hats, and a love that is nothing short of spectacular.
Expected Publication Date: April 11th, 2023.
6. Romantic Comedy by Curtis Sittenfield.
Sally Milz is a comedy writer who's given up on love, until a dreamy pop star named Noah Brewster turns her assumptions upside down. As they collaborate on sketches for their show, Sally wonders if there might be something between them. With her keen observations and witty writing, Sittenfeld explores the joys and challenges of modern romance in a way that will leave you laughing and swooning.
Expected Publication Date: April 4th, 2023
7. The Fiance Farce by Alexandria Bellefleur.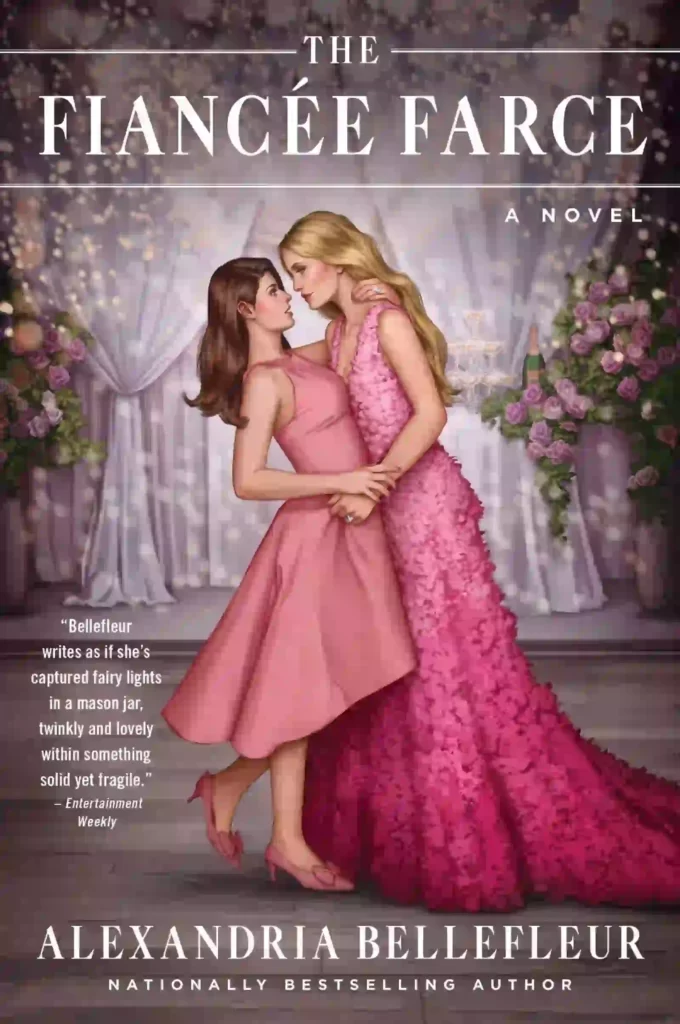 When bookstore owner Tansy invents a fake girlfriend, she never expects the stunning cover model to show up in real life. Meanwhile, Gemma needs a wife to inherit her family's publishing company.
A marriage of convenience could be the perfect solution, as long as they can convince everyone it's the real deal. Sparks fly as they play the role of affectionate fiancées, but can they fool everyone, including Gemma's scheming family? Don't miss this charming and steamy love story that's hitting bookstores this April!
Expected Publication Date: April 18th, 2023.
8. Moorewood Family Rules by HelenKay Dimon.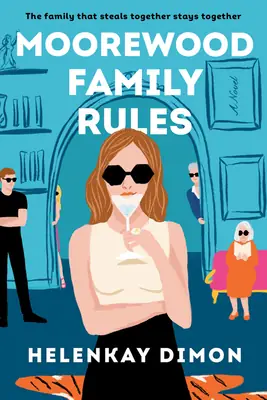 Jillian Moorewood has just been released from prison and she returns home to her dysfunctional con artist family. But she's not having it anymore and demands they all go legit. With the help of some colorful characters, she sets out to clean up their act and finally become her own person.
Expected publication date: April 25th, 2023.
9. Anger Bang by Avery Flynn.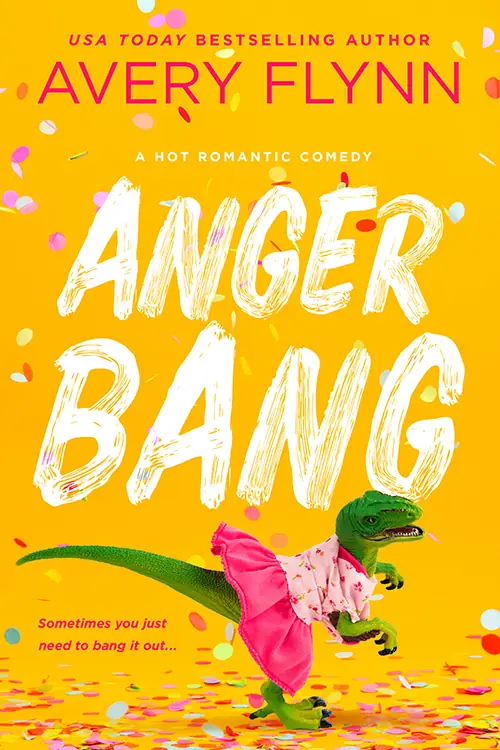 Thea Pope just wants to survive her sister's outrageous reality TV wedding and get to her summer field work. But when her sister's bridezilla antics push her too far, Thea decides to get revenge by sleeping with the one man her sister hates the most – the groom's brother. This delightful steamy romance that's coming out this April feels almost too good to be true.
Expected publication date: April 24th, 2023.
10. This Bird Has Flown by Susanna Hoffs.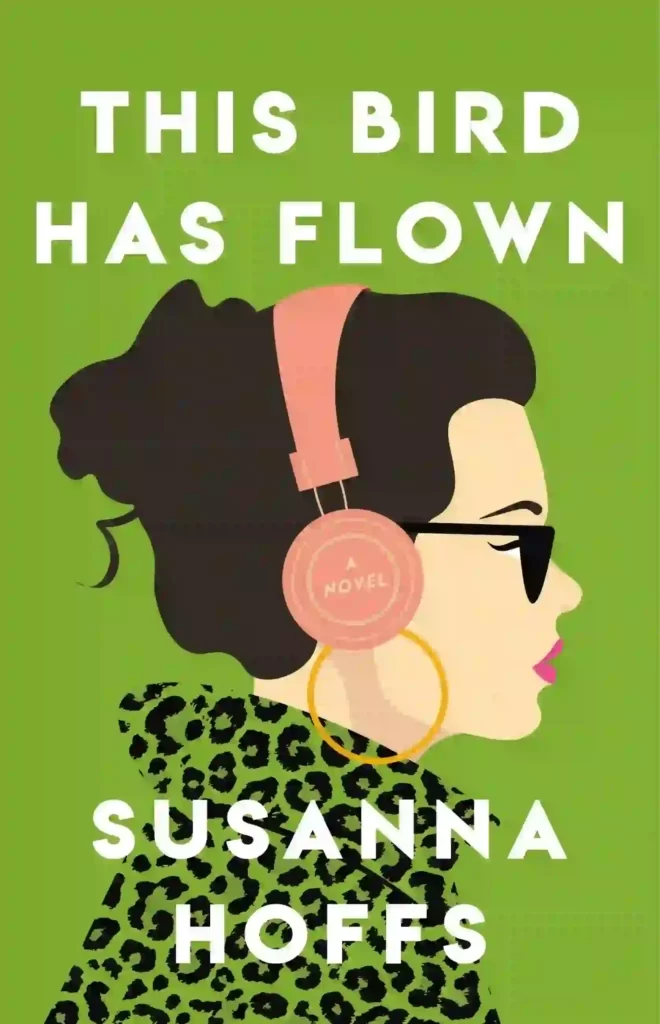 Jane Start is a down-on-her-luck musician who's given a second chance when her manager sends her to London. On the flight, Jane meets Tom Hardy, an Oxford professor who's as charming as he is handsome.
As Jane begins to find her groove, she's haunted by the past and unsure if Tom is all that he seems. This Bird Has Flown is a deeply sexy, riotously funny, and utterly joyful exploration of love, passion, and the music industry, and it's entirely fitting as an April new book release.
Expected publication date: April 4th, 2023.
11. Yours Truly by Abby Jimenez.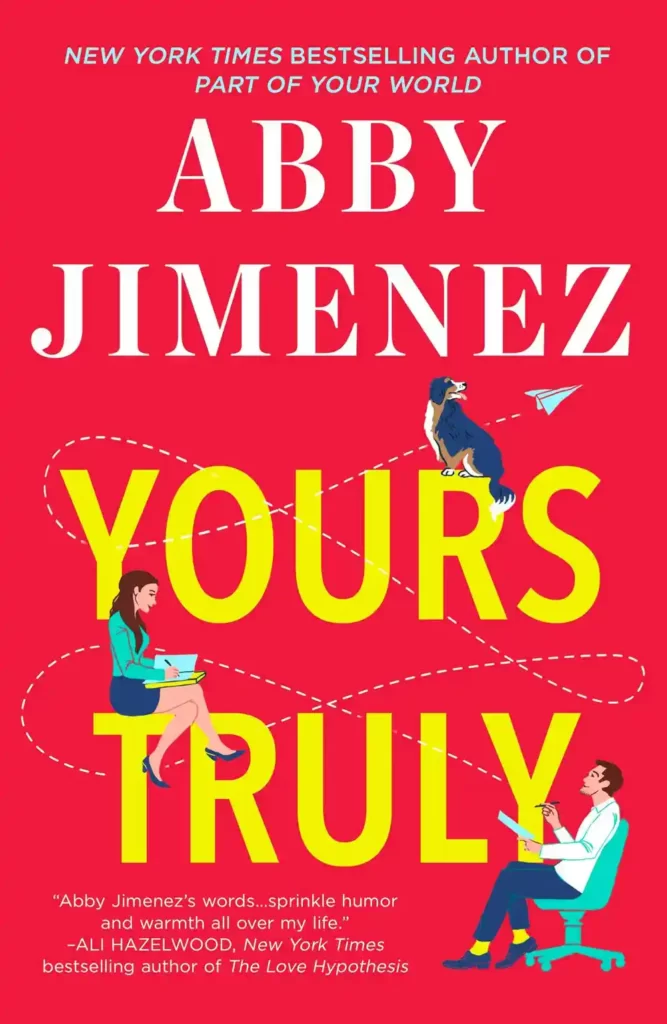 Dr. Briana Ortiz's life is in shambles after a divorce and a desperate search for a kidney donor for her brother. To make matters worse, the promotion she's been eyeing is going to a man who is already on her bad side. But when Dr. Jacob Maddox sends her a letter, everything changes.
Despite his terrible first impression, Jacob proves to be a fantastically funny and likable guy. As they exchange letters and enjoy lunch dates, Briana can't resist Jacob's charm, especially when he offers to donate a kidney to her brother. Sound sweet? You betcha! This romance novel coming out this April is probably going to give me a cavity.
Expected publication date: April 11th, 2023
12. To Swoon and to Spar by Martha Waters.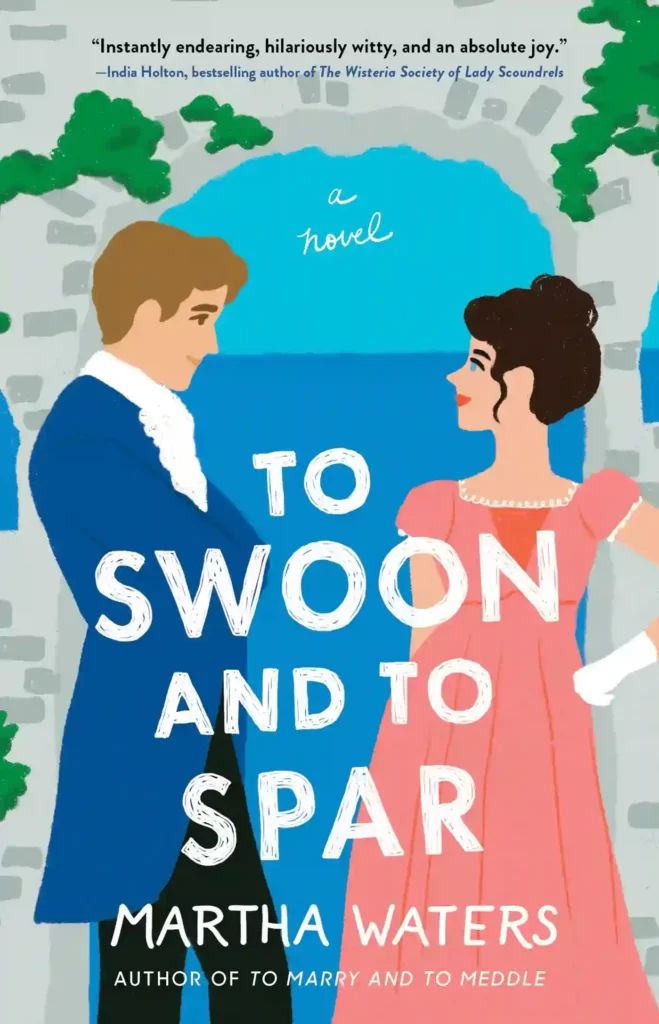 Viscount Penvale must marry his uncle's ward, Jane Spencer, in order to reclaim his ancestral home. But when they finally meet, they can barely stand each other. Jane devises a plan to scare Penvale away so she can have the house to herself, but things don't go as planned. As they spend more time together, they discover that maybe they're not so bad after all.
Expected publication date: April 11th, 2023
13. The Nanny by Lana Ferguson.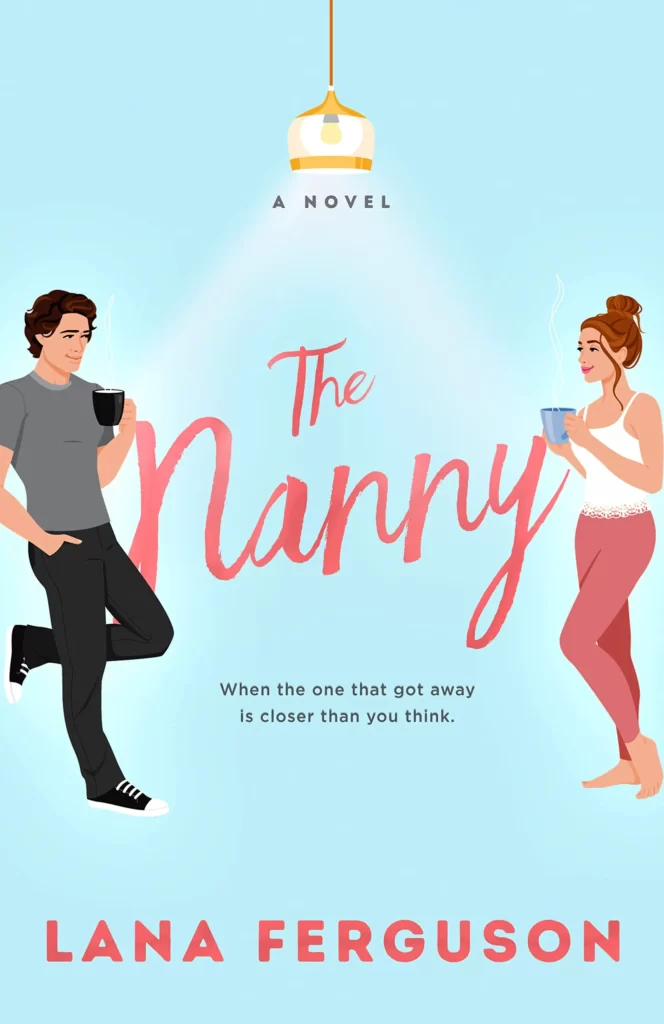 When Cassie Evans loses her job and is on the brink of eviction, she finds a live-in nanny position that seems too perfect to be true. But things get complicated when she discovers that her new employer, Aiden Reid, may have been her biggest subscriber on her now-defunct OnlyFans account.
As their relationship heats up, Cassie must decide whether to reveal the truth about their connection or risk losing everything. I'm keen to see how the author handles this delicate issue in this steamy page-turner, and this is one of the romance books coming out in April 2023 that I don't want to miss!
Expected Publication Date: April 11th, 2023.
14. Sizzle Reel by Carlyn Greenwald.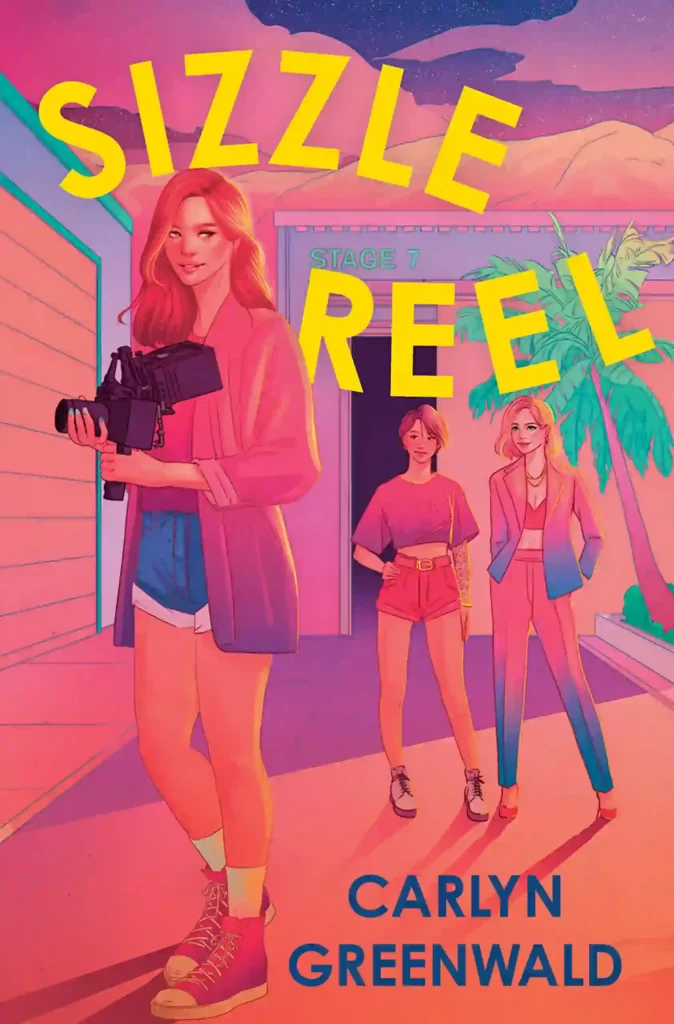 In this stunning new release to read in April 2023, Luna, an aspiring cinematographer, is struggling to come out as bisexual and escape her emotionally abusive boss. But when she meets A-list actress Valeria Sullivan, Luna thinks she's found her solution.
With the help of her best friend Romy, Luna starts a juggling act of impressing Valeria's DP, getting as close to Valeria as possible, and helping Romy with her career moves. However, things get complicated when Valeria reciprocates Luna's romantic interest, straining Luna's relationship with Romy and leaving her job prospects uncertain.
Expected publication date: April 18th, 2023.
15. Vacation Wars by Meghan Quinn.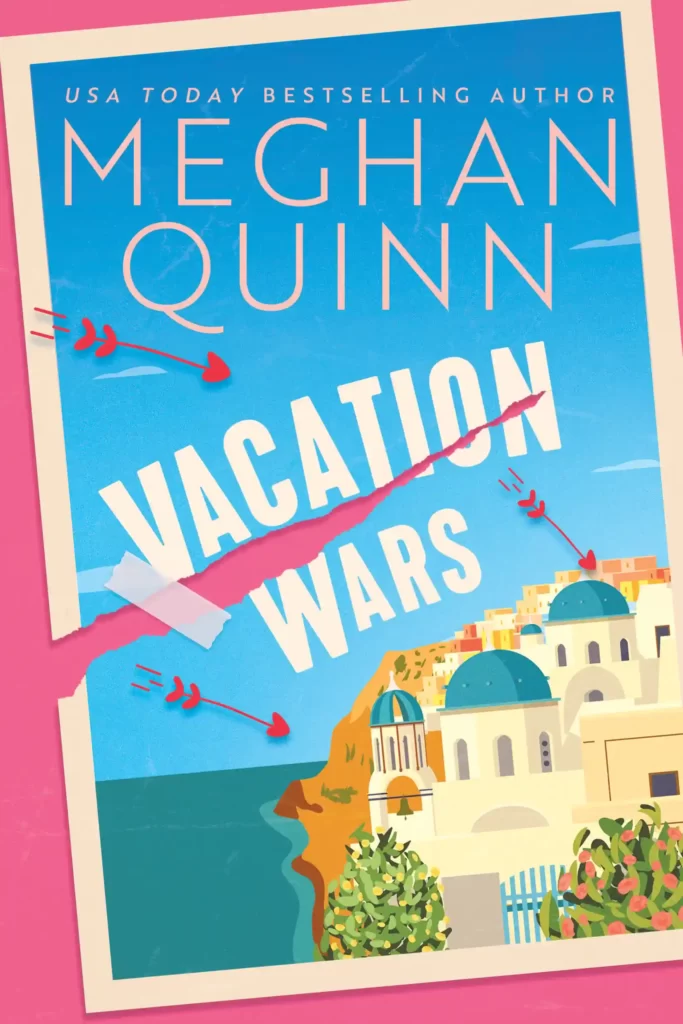 Tessa is excited for a girls' trip to Santorini, but her sister has other plans for her love life. Dodging suitors and pranks, Tessa finds an ally in childhood crush Myles, who happens to work at the resort. As they navigate their families' antics, they begin to realize their past feelings might have a future.
Expected publication date: April 18th, 2023.
Best Historical Fiction Book Releases For April 2023
1. The House is On Fire by Rachel Beanland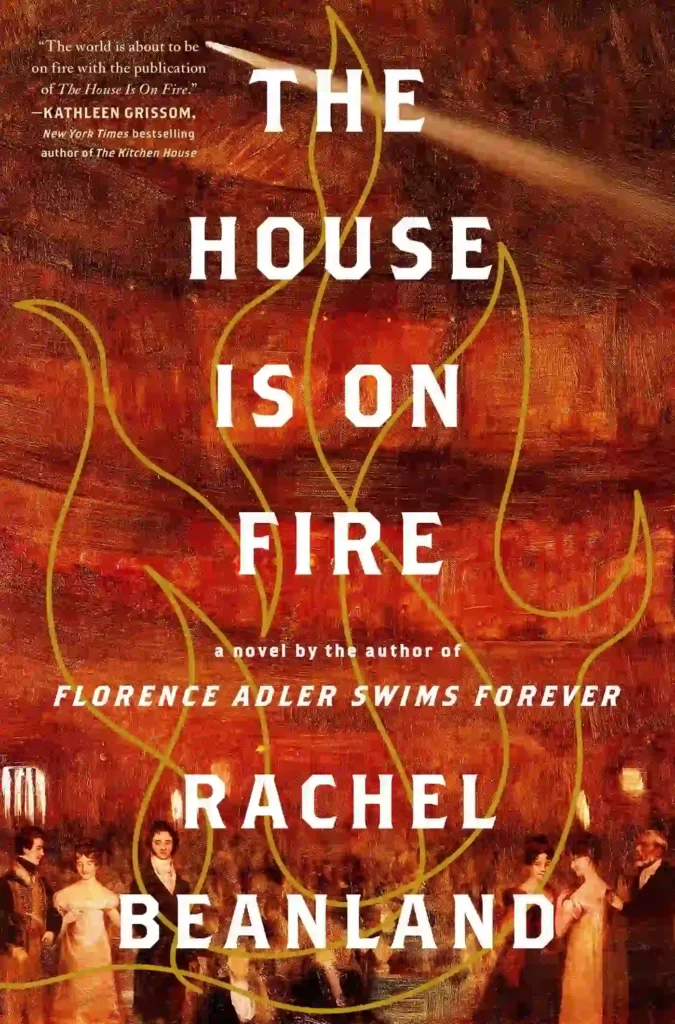 The winter social season is in full swing, and the Placide & Green Company is putting on two plays a night to keep the locals entertained. Follow the lives of four individuals from different backgrounds – a widow, a colored gallery patron, a stagehand, and a blacksmith – whose paths will cross in a moment of tragedy.
When the theater goes up in flames during a performance, their split-second decisions will have far-reaching consequences. Based on the true story of Richmond's theater fire, This upcoming April book release is a gripping tale of redemption in the face of tragedy.
Expected Publication date: April 4th, 2023
2. The Golden Doves by Martha Hall Kelly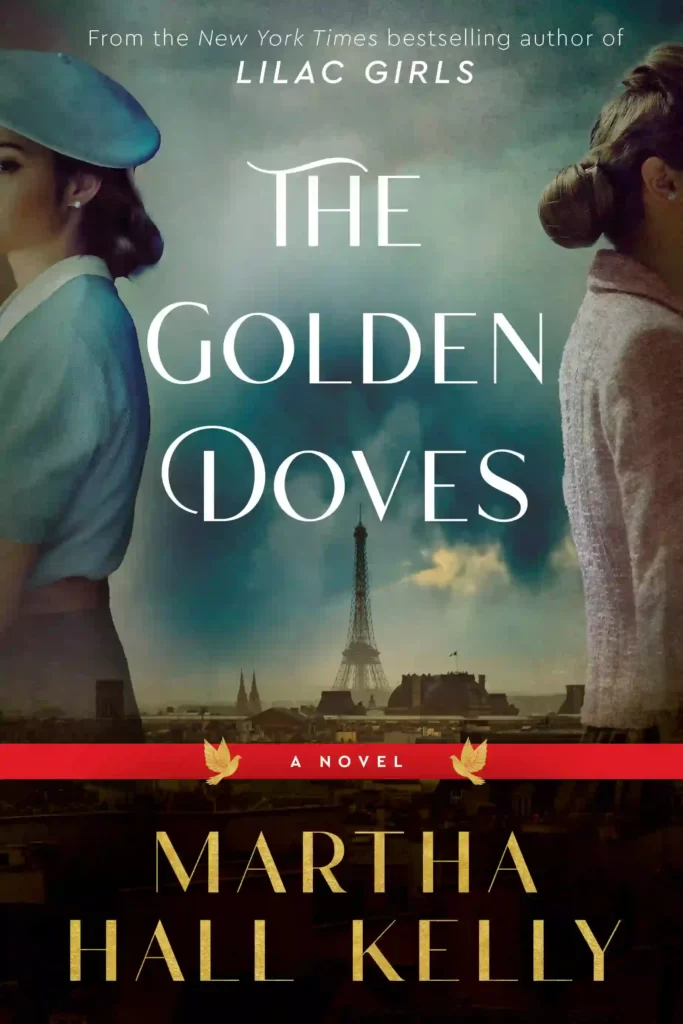 Josie and Arlett risk everything to hunt down an infamous Nazi doctor in the aftermath of World War II. After their arrest and imprisonment in Ravensbrück concentration camp, the Doves embark on a quest to seek justice and protect their loved ones.
This gripping and unforgettable story explores the fates of Nazi fugitives and the bravery of unsung female spies. This upcoming book release is a must-read for anyone who loves historical fiction and powerful stories of courage and resilience.
Expected Publication date: April 18th, 2023.
3. The Last Heir to the Blackwood Library by Hester Fox.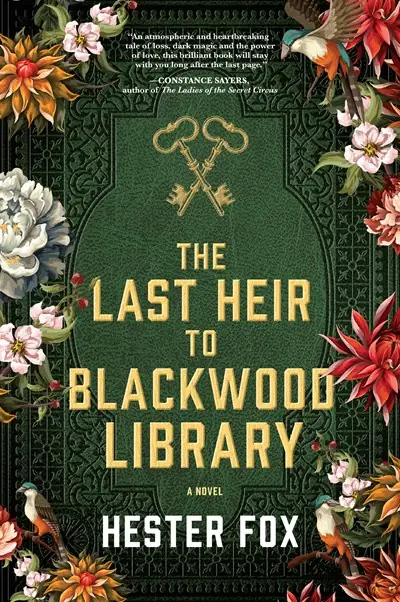 Ivy Radcliffe inherits the sprawling Blackwood Abbey, discovers a mysterious library filled with familiar and esoteric texts, and a powerful presence that seems to have a will of its own.
As she uncovers the library's secrets, she'll have to confront ghosts, curses, and an enigmatic manuscript at the center of it all. This April 2023 book release is a love letter to books, memory, and female agency that you won't want to miss.
Expected publication date:April 4th, 2023.
4. The Cuban Heiress by Chanel Cleeton.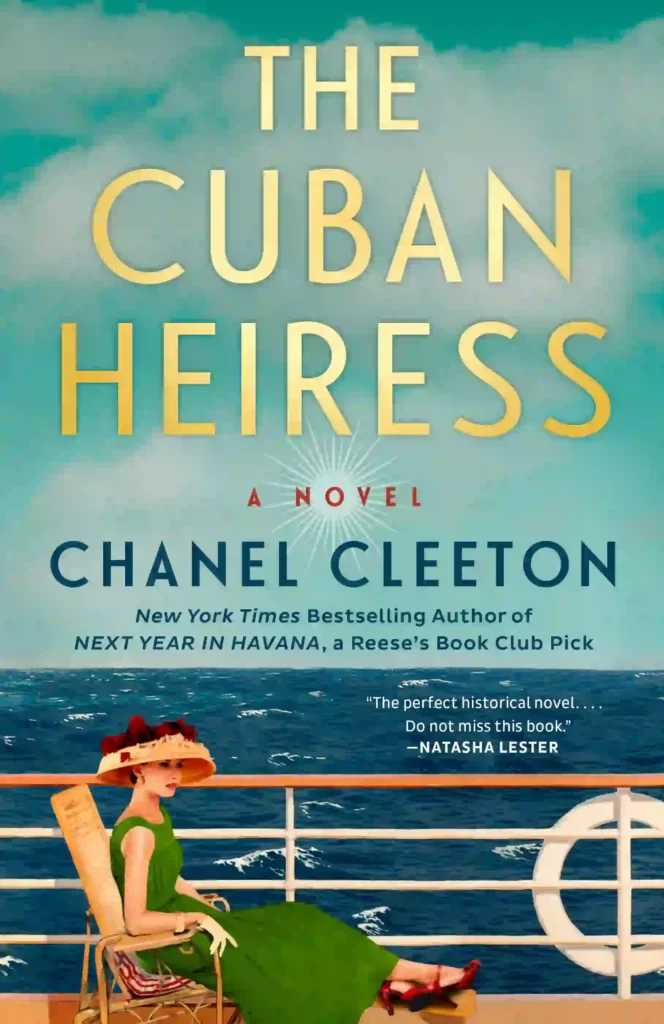 Catherine Dohan, a wealthy heiress, and Elena Palacio, believed to be dead, join forces in a thrilling tale of revenge, secrets, and danger. This page-turner that will keep you on the edge of your seat until the very end.
Expected Publication date: April 11th, 2023
5. Fifth Avenue Glamour Girl by Renee Rosen.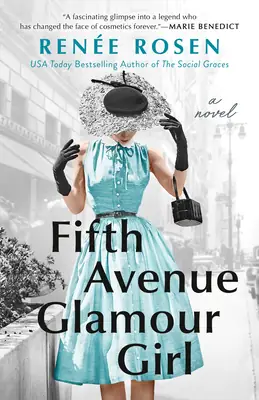 This new novel that's coming out this April from the bestselling author of The Social Graces and Park Avenue Summer will take you on a journey of reinvention, friendship, and women defying societal norms to achieve success. When Estée meets Gloria Downing, a woman looking for a fresh start after a family scandal, their chance encounter sets off a chain of events that changes both of their lives forever. Together, they navigate the obstacles of a world unaccustomed to powerful women and dare to live life on their own terms.
Expected publication date: April 25th, 2023.
Science Fiction and Fantasy Books To Read in April 2023
1. Camp Zero by Michelle Min Sterling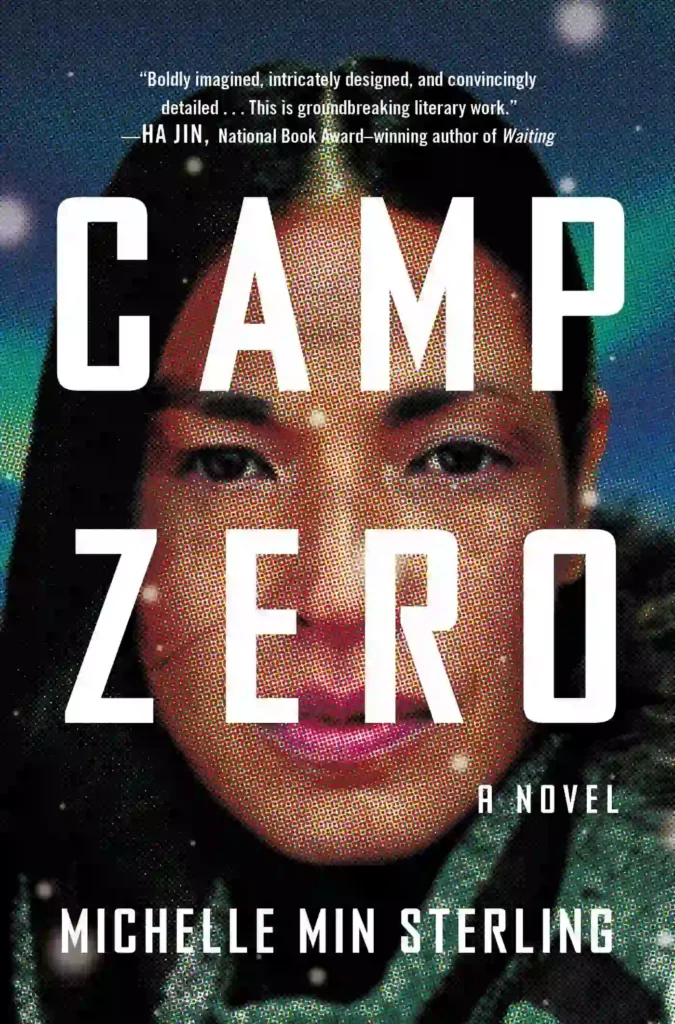 This electrifying page-turner that's coming set to be released this April follows the fate of a handful of climate change survivors whose lives become intertwined. Among them is Rose, who travels to Camp Zero to spy on its architect in exchange for housing, and Grant, a college professor trying to escape his family's dark legacy.
As they unravel the mystery behind the camp, they discover a disturbing secret and rumors of an elite group of women soldiers nearby. Camp Zero explores the intersection of gender, class, and migration in a warming world. This is a must-read for fans of Station Eleven and The Power.
Expected Publication Date: March 30th, 2023.
2. The Haunting of Alejandra by V. Castro.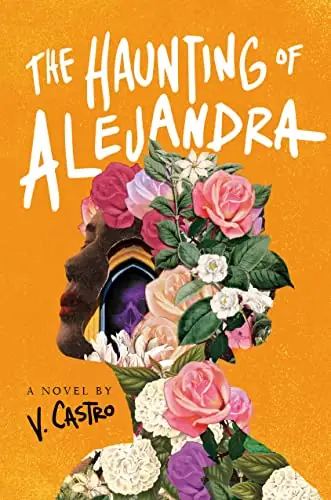 In this riveting horror novel, Alejandra is haunted by the Mexican folk demon La Llorona as she uncovers the dark secrets of her family's past. As she explores her family's history, she learns that heartbreak and tragedy are not the only things she has in common with her ancestors.
But with strength and courage inherited from her foremothers, Alejandra will have to banish La Llorona forever. This book is a must-read for horror fans who love a good ghost story and for those who want a little variety in their carts this April.
Expected Publication Date: April 18th, 2023.
3. Some Desperate Glory by Emily Tesh.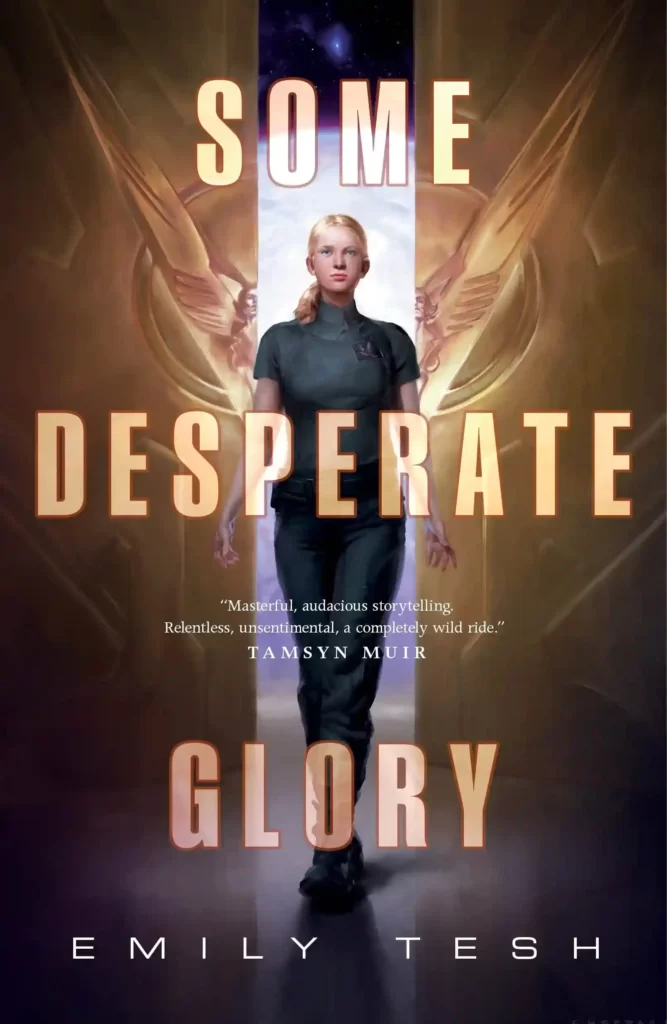 Kyr has spent her life training to avenge the murder of Earth, and she's one of the best warriors of her generation. But when her brother is sent to certain death and she's relegated to the nursery, she knows she must take humanity's revenge into her own hands. Featuring a thrilling adventure through s complex and wondrous universe, this highly anticipated queer space opera debut novel is definitely going to shine.
Expected publication date: April 11th, 2023.
4. Divine Rivals by Rebecca Ross.
Centuries of sleep have ended for the warring gods, but all eighteen-year-old Iris Winnow wants is to hold her family together while chasing the columnist promotion at the Oath Gazette. She writes letters to her missing brother and slips them beneath her wardrobe door, where they end up in the hands of her cold and handsome rival, Roman Kitt.
As they anonymously correspond, Iris and Roman's connection grows and will take them all the way to the front lines of battle, facing the depths of hell and sealing their fate forever. If you loved Shadow and Bone and Lore, this is a must-read for you!
Expected publication date: April 4th, 2023.
Exciting Non-fiction Books Coming Out in April 2023
1. Honey, Baby, Mine by Diane Ladd and Laura Dern.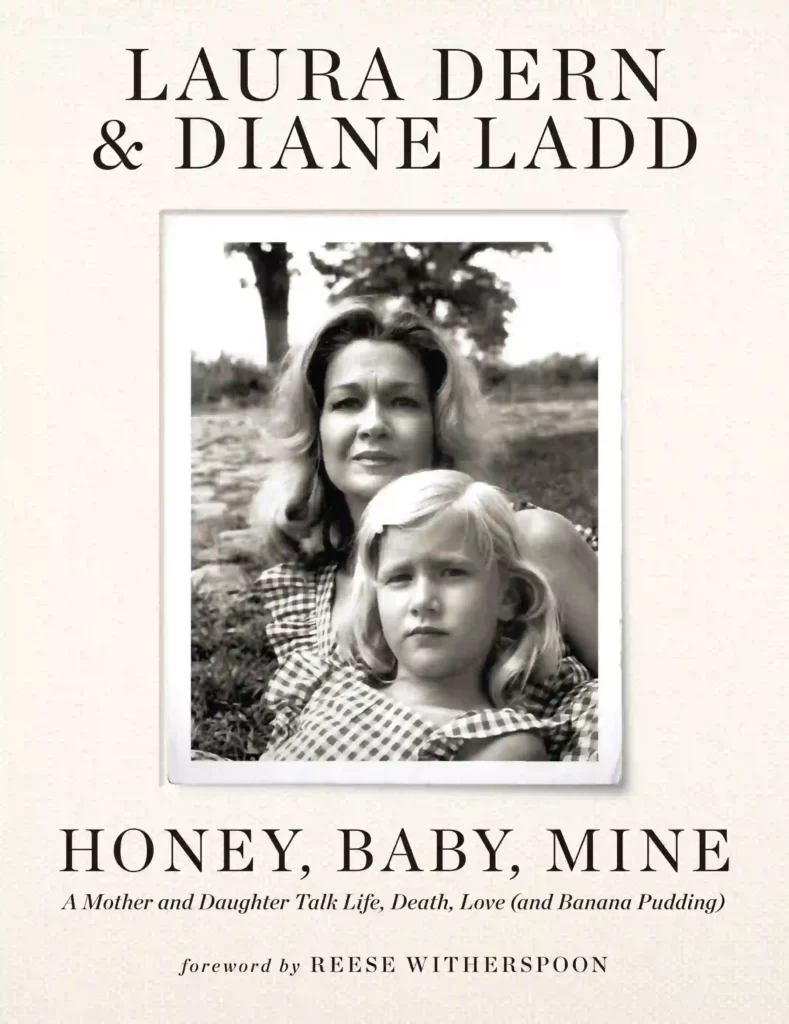 Get ready to laugh, cry, and feel inspired by the heartwarming conversations in Laura Dern and Diane Ladd's upcoming book, Honey, Baby, Mine, this April. When Diane faced a life-threatening illness, Laura found a way to distract her by getting her talking and telling stories.
These chats sparked candid exchanges about love, sex, and legacy, breaking down traditional barriers between mother and daughter. The book includes photos, family recipes, and other mementos, creating an intimate tour of their lives. Honey, Baby, Mine is a celebration of the power of leaving nothing unsaid that will leave you feeling closer to the ones you love.
Expected Publication date: April 25th, 2023
2. The Windsors at War by Alexander Larman.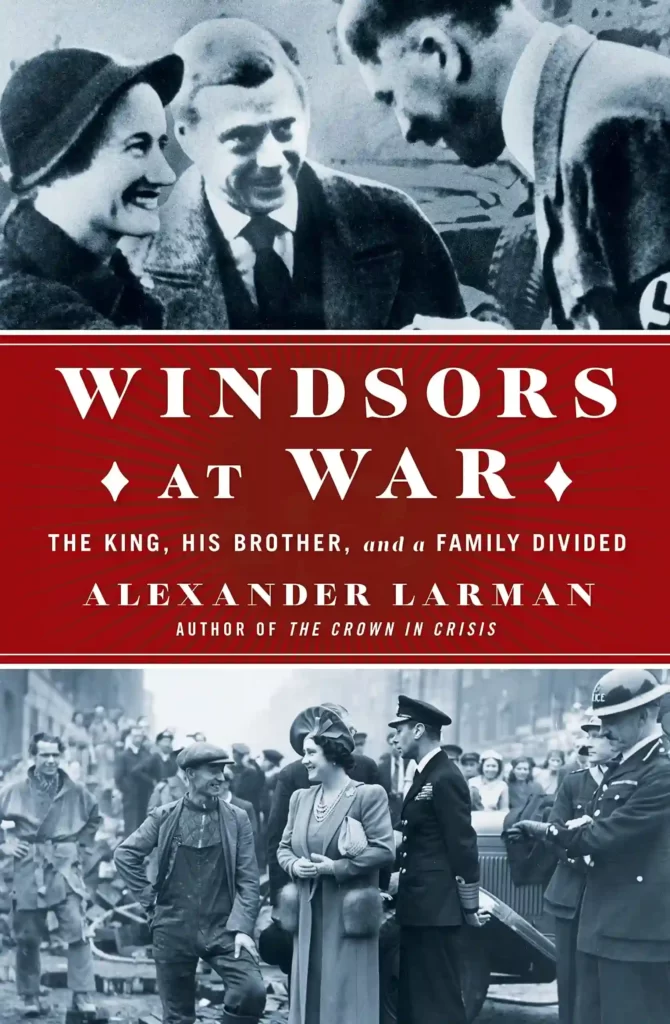 The Windsors at War is the next volume in Alexander Larman's fascinating biographical chronicle of the Windsor family, exploring their relationships and conflicts as they faced off against Adolf Hitler and each other during World War Two.
With a focus on the never-before-told story of how this squabbling family united to help win the greatest conflict of their lifetimes, this upcoming book delves into the personal and political struggles of the royal family during this tumultuous time. Larman's engaging writing style and fresh perspective make this a must-read for history buffs and fans of royal drama alike.
Expected Publication date: April 18th, 2023.
April 2023 Best Literary Fiction Book Releases
1. Hestia Strikes a Match by Christine Grillo.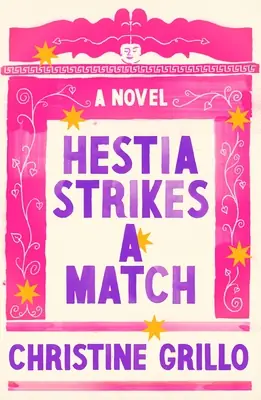 Set in the midst of a new American civil war in 2023, Hestia Harris is on a quest for love and friendship in a world turned upside down. With her parents fleeing to the Confederacy and her own Union sympathies, Hestia finds solace in her coworkers and best friend, an 84-year-old resident who supports her search for love.
This hilarious, irreverent novel will keep you laughing while asking the poignant question: How do you navigate life in a world gone mad? This April 2023 book release is perfect for fans of Maria Semple, Andrew Sean Greer, Ling Ma, and Gail Honeyman.
Expected Publication Date: April 18th, 2023.
2. The Wager by David Grann.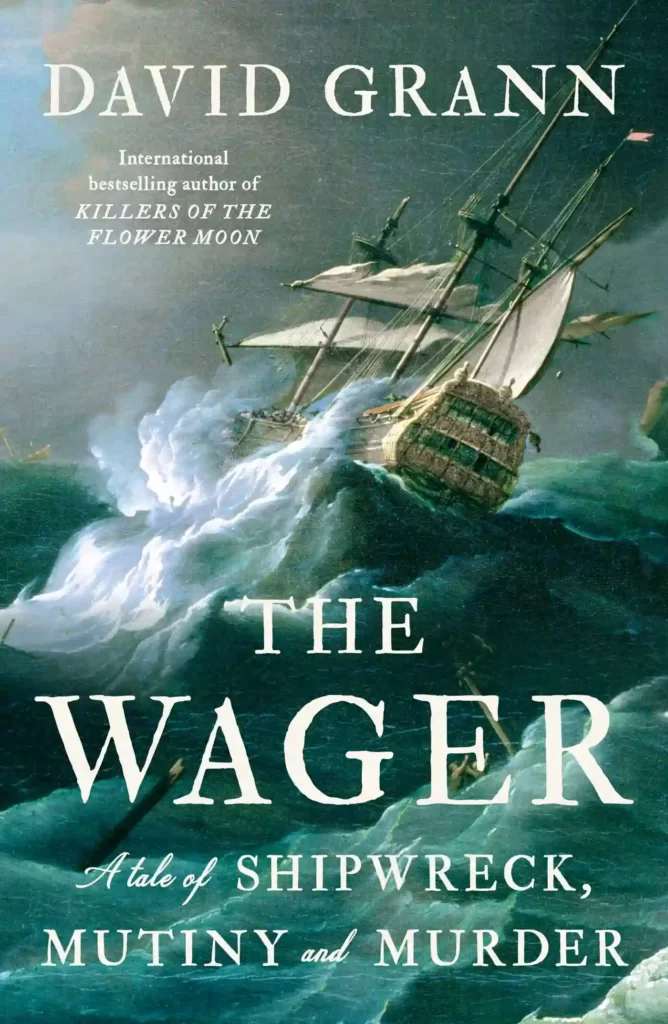 When a ragtag crew washes up on the coast of Brazil, they tell an unbelievable story of being marooned for months and building a makeshift boat to sail to safety. But when another group of castaways arrives, they claim that the first crew were actually mutineers who committed heinous acts while stranded on a desolate island.
The Admiralty convenes a court martial to determine the truth, and the stakes are high – whoever is found guilty could hang. With incredible twists and a narrative that will keep you spellbound, this new book release is sure to thrill anyone who loves survival stories, court dramas, or just a darn good tale.
Expected Publication Date: April 18th, 2023
3. Symphony of Secrets by Brendan Slocumb.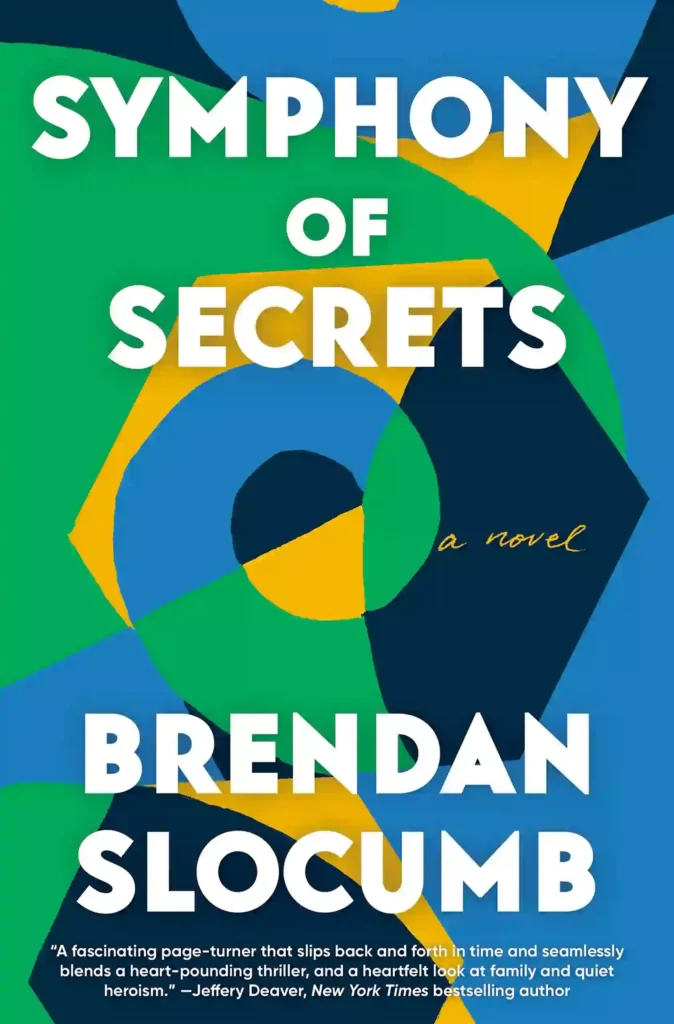 Written by the celebrated author of The Violin Conspiracy, this gripping page-turner that's coming out this April follows the story of Bern Hendricks, a renowned expert on the famous composer Frederick Delaney.
When Bern uncovers a shocking secret that Delaney's music was stolen from a young Black composer named Josephine Reed, he's determined to right history's wrongs and give Josephine the recognition she deserves. Together with his tech-savvy acquaintance Eboni, Bern delves deeper into the past and uncovers a truth far more complicated than they ever imagined.
Expected Publication Date: April 18th, 2023.
4. The Society of Shame by Jane Roper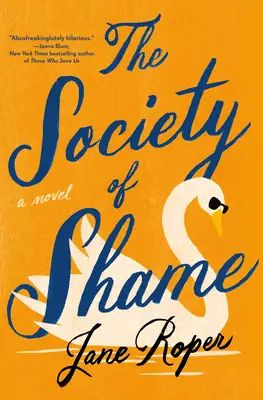 Kathleen Held's life turns into a social media sensation after a photo of her goes viral. Her husband's affair takes a backseat to the accidental period stain on her pants. In search of a way out, Kathleen stumbles upon the Society of Shame, where she meets women working to change their lives after their own scandals. As she becomes more famous, Kathleen's online obsession threatens her relationship with her daughter.
Expected Publication Date: April 4th, 2023
5. The Last Animal by Ramona Ausubel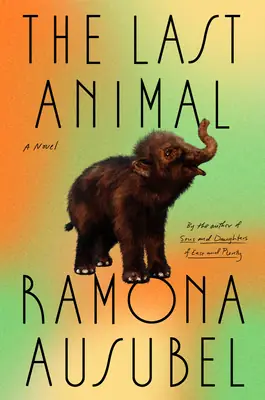 The Last Animal is a fun and witty novel about a single mother and her two teenage daughters who stumble upon a 4,000-year-old baby mammoth during a scientific expedition in Siberia.
As Jane, the mother, faces challenges at work, she and her daughters embark on a journey across the globe that explores the wonders of the human imagination and the importance of family. With its playful tone and heartfelt message, this April 2023 book is a must-read for anyone looking for an engaging and uplifting story.
Expected publication date: April 18th, 2023.
6. Silver Alert by Lee Smith.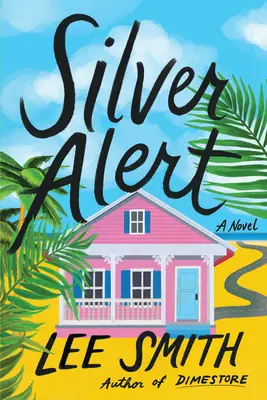 Aging Herb and his wife Susan's life in Key West is falling apart due to Susan's illness and Herb's denial of his own health problems. Enter Renee, a manicurist who brings a sense of hope to Susan, but she's not exactly who she seems. When Herb and Renee embark on a joyride, their friendship deepens, and they discover new opportunities in life. Silver Alert is a must-read for fans of Smith's bestselling books and those who enjoyed Evvie Drake Starts Over by Linda Holmes.
Expected publication date: 18th April, 2023.
---
As we approach the halfway point of 2023, it's clear that this year is definitely going to be an amazing one for book lovers. There are a lot of highly anticipated releases on the horizon, April is just the beginning of what promises to be an immensely satisfying ride.
Stay tuned for my upcoming posts about the most anticipated books coming out in May and June and keep an eye on the shelves for these and other exciting releases in the months ahead.
There's never been a better time to be a bookworm, and I can't wait to see what the rest of the year has in store. Happy reading!