Cozy mystery is a sub-genre of crime fiction that always delivers a comforting blend of mystery, humor, and charm. They usually feature amateur sleuths who solve crimes in small towns or communities, but without graphic (or, on-scene, for that matter) violence or gore. 
In this article, I want to show you some of the best cozy mysteries by black authors or with black protagonists that you can enjoy. 
So, sit back, get comfy, and get ready to add some books to your cart!
Best Cozy Mysteries Featuring Black Protagonists Written By Black Authors. 
1. Hollywood Homicide by Kellye Garrett.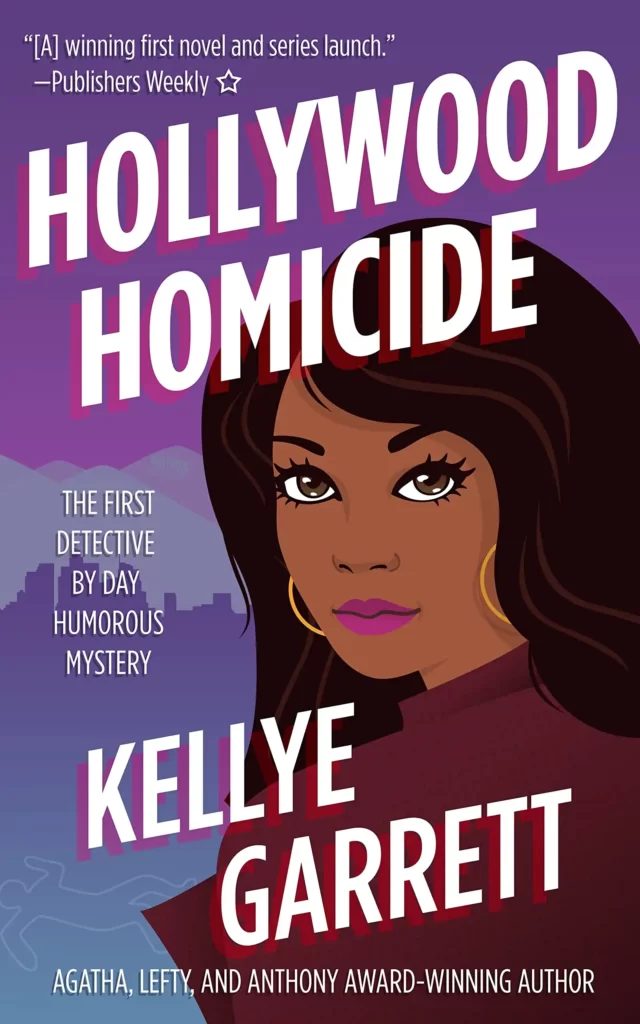 A cozy mystery with an African American female protagonist in which a cash-strapped actress witnesses a hit-and-run and pursues the reward, only to uncover a web of Hollywood crimes and dangers. 
Dayna Anderson is a broke black actress who needs money to save her parents' house. When she witnesses a fatal hit-and-run, she decides to chase the reward for finding the culprit. But she soon realizes that the case is more complicated than it seems. 
It's connected to a series of crimes that involve Hollywood's elite. Dayna finds herself rubbing shoulders with the rich and famous—and dodging bullets from the not-so-nice. Will she crack the case and get the money? Or will she end up as another victim?
2. Blanch on the Lam by Barbara Neely.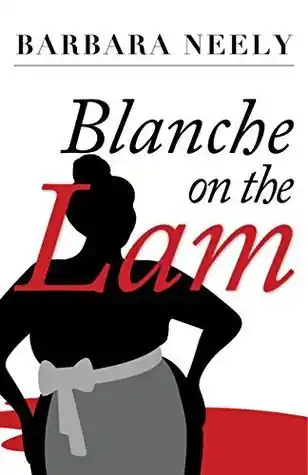 A cozy mystery with a black amateur sleuth in which a housekeeper on the run becomes a murder suspect and a sleuth and exposes the southern elite's secrets and lies with humor and intelligence.
Blanche White is a black housekeeper who gets cheated by her boss and flees to a summer house. There, she finds herself in the middle of a murder mystery and becomes the main suspect. She uses her smarts, her humor, and her network of fellow maids to uncover the truth and clear her name. 
Along the way, she exposes the secrets and hypocrisies of the Southern elite with wit and insight. She is a smart, sassy, and groundbreaking heroine who will keep you guessing and laughing until the end.
3. Plain Brown Wrapper by Karen Grigsby Bates.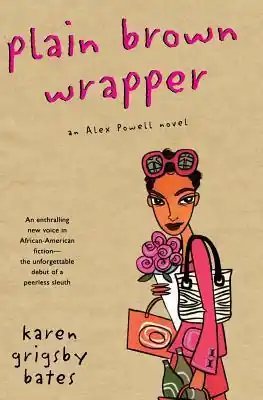 A cozy mystery with a black male protagonist in which two journalists investigate the murder of their mentor and face danger and death from his many enemies.
When Ev Carson, a renowned black magazine publisher, is murdered, his protégé Alex Powell vows to find his killer. He joins forces with Paul Butler, a fellow journalist and old friend, to track down the suspects. 
They learn that Ev had a lot of enemies who wanted him dead. They also find themselves in harm's way as they dig deeper into the case. Alex and Paul have to catch the murderer before they end up dead too.
4. Two Parts Sugar, One Part Murder by Valerie Burns.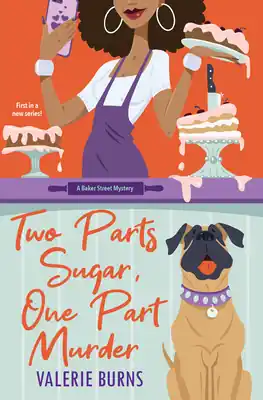 A cozy mystery written by a black author featuring a black protagonist in which a jilted bride inherits a house, a bakery, and a murder mystery in a small town and tries to clear her name and find love with the help of cake and friends.
Maddy Montgomery's wedding is a flop when her groom bails on her. She flees to a small town after surprisingly inheriting her aunt's house, bakery, and dog. But her fresh start is ruined when she is framed for murder. 
Now, she has to solve the case with the help of her aunt's friends, the Baker Street Irregulars, and her aunt's delicious cake recipes. Maddy's life is a nightmare, but she's not giving up on finding love.
5. Deep Fried Trouble by Tyora Moody.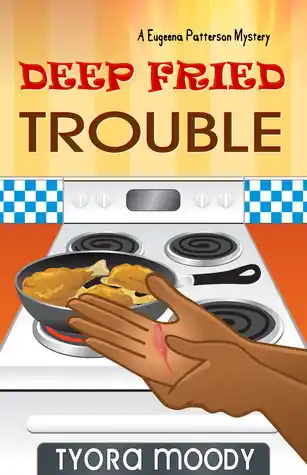 A diverse cozy mystery book with older protagonists in which a retired widow and a widower team up to find her missing daughter and a killer in a neighborhood full of secrets and danger.
Eugeena Patterson is a retired widow who wants to make friends in the neighborhood association. But her plans go awry when she stumbles upon a dead body and her daughter disappears. She joins forces with Amos Jones, another widower, to find her daughter and solve the murder. 
But they soon discover that the neighborhood is full of hidden dangers and deceit. Someone close to Eugeena wants to stop her from finding out the truth. Can Eugeena and Amos crack the case before it's too late?
6. A Fatal Glow by Valerie Wilson Wesley.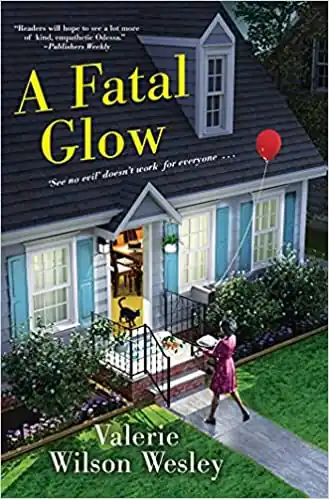 A cozy mystery written by a black writer in which a psychic caterer and realtor must find a killer who poisoned her client with her preserves before she becomes the next victim.
Odessa Jones is a psychic caterer and realtor who lands a big job from a wealthy businessman. But her luck turns sour when her client dies from her preserves and she becomes a suspect. She has to use her second sight and her wits to find out who killed him. 
She discovers that he had many enemies and secrets. She also finds herself in danger as she uncovers a dark plot. With the help of her aunt, friends, and cat, she tries to solve the murder and save her life.
7. Body and Soul Food by Abby Collette.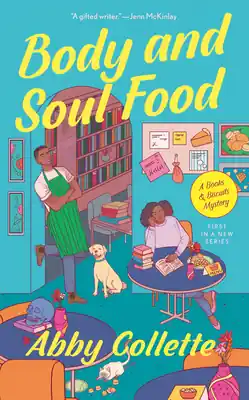 A cozy mystery book featuring diverse characters in which twins who were separated as orphans reunite and open a bookstore and café, but they have to solve a public murder that involves their foster brother before they can start their new life.
Koby Hill and Keaton Rutledge are twins who were separated as orphans. They find each other and open a bookstore and café in a cozy town. But their happiness is cut short when Koby's foster brother is murdered in a public place. 
The twins use their connection and their passion for mysteries to catch the killer before their grand opening. They will do whatever it takes to get closure and start a new life together.
8. A Spell For Trouble by Esme Addison.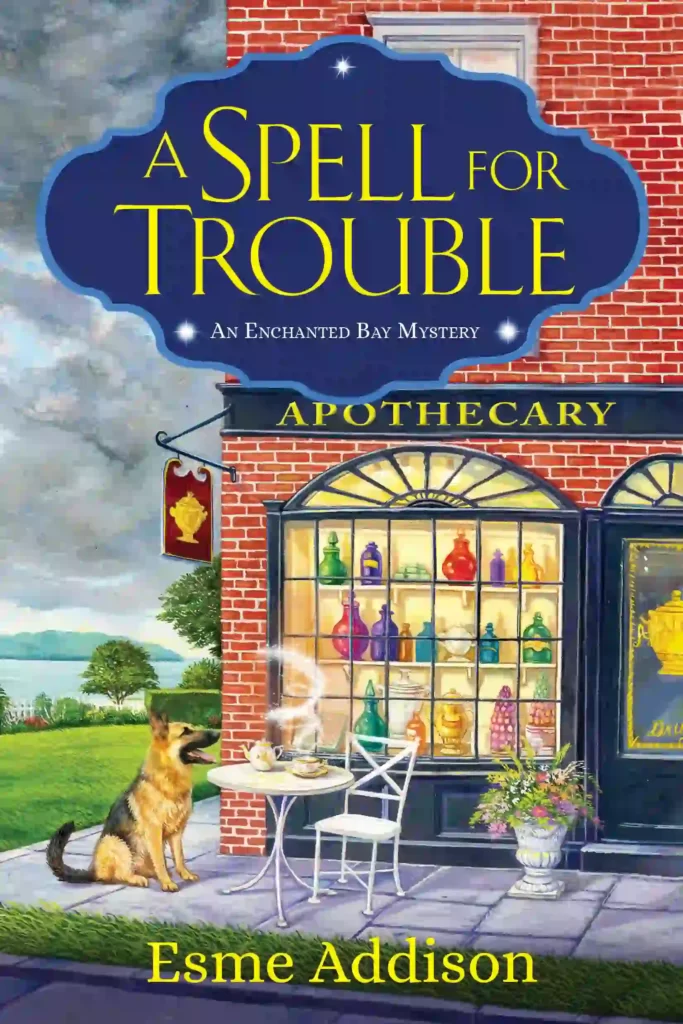 A cozy mystery featuring an intelligent female protagonist in which an apothecary owner with mermaid blood and a sixth sense has to clear her name and catch her aunt's murderer while confronting her hidden past.
Alexandra Daniels inherits her aunt's herbal apothecary in her old hometown. But she soon becomes a suspect in a murder case when her aunt's client dies from her herbal products. 
Now, she has to prove her innocence and find the killer with the help of her aunt's herbal recipes and her sixth sense. While investigating, she discovers that her family is descended from mermaids with special healing powers, and she now has to deal with the secrets and dangers of her past and present before they ruin her future.
9. Murder in G Major by Alexia Gordon.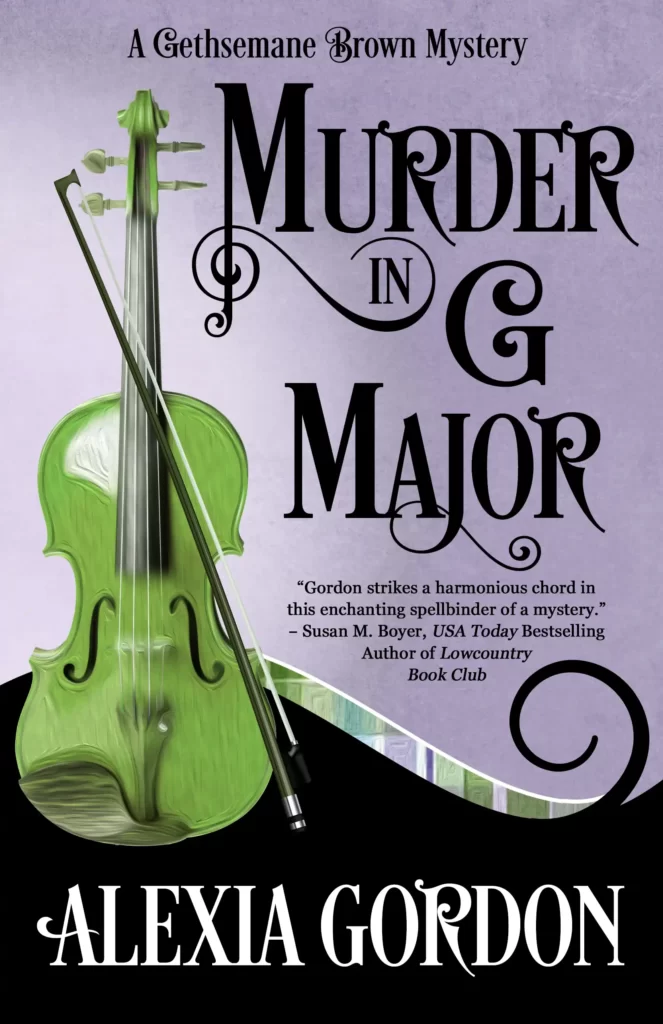 A contemporary cozy mystery with a black female lead in which a musician, a ghost, and a killer collide in a haunted Irish cottage.
When classical musician Gethsemane Brown takes a job teaching orchestra in Ireland, she gets more than she bargained for. She has to deal with rowdy schoolboys, a haunted cottage, and a ghost who needs her help. 
The ghost was framed for killing his wife and himself, and he wants Gethsemane to find the real culprit. But the killer is still out there and ready to strike again. Will Gethsemane uncover the truth or become the next victim?
10. Mayhem, Murder, and a Fine Man by Claudia Mair Burney.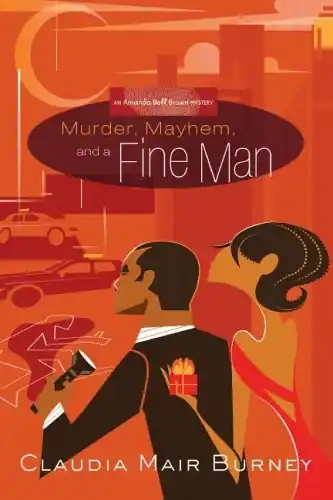 A personal favorite cozy mystery by a black author in which a forensic psychologist faces a killer, a detective, and her own past on her birthday.
Amanda Bell Brown is a forensic psychologist who gets involved in a murder investigation on her thirty-fifth birthday. She knows something about the killer, but she also likes the detective on the case. Now, she has to balance her professional and personal life while digging up some skeletons from her closet. Will she make it out alive and find love?
11. Secret, Lies, and Crawfish Pies by Abby L. Vandiver.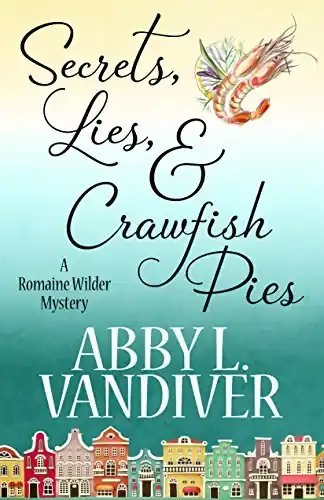 One of the top cozy mysteries with an African-American protagonist in which a body-dumping killer meets his match in a medical examiner and a funeral home owner with a touch of magic in a cozy Texas mystery.
When a killer uses the Ball Funeral Home as a dumping ground, Romaine Wilder, a big-city medical examiner who just moved back to her small Texas town, teams up with her Auntie Zanne, a funeral home proprietor and a Creole witch, to solve the case. With lots of humor and charm, this is one cozy mystery you absolutely do not want to miss.
---
That's a wrap! There are tons of cozies out there either featuring a black protagonist or written by a black author, and if you're looking for books to diversify your reading list, this is the best place to start. 
If you're in the mood for some more cozy mystery recommendations, here are a few posts you might enjoy: 
1. Cozy Animal Mysteries for Animal Lovers and Sleuths. 
2. Cozy Paranormal Mysteries with a Touch of the Supernatural.
3. Historical Cozy Mysteries for the Modern Reader.
4. Holiday-Themed Cozy Mysteries for Seasonal Sleuthing.
Happy reading!