Love is love, and the best queer romance novels remind us that everyone deserves to find it – in its entire beauty and chaos. 
Whether you're looking for a sweet and tender love story or a steamy and passionate romance, I've got you covered with our list of the 15 must-read queer romance books that celebrate the LGBTQ+ community and the power of love.
Here are some of the best queer romance books that you should read now:
1. One Last Stop by Casey McQuiston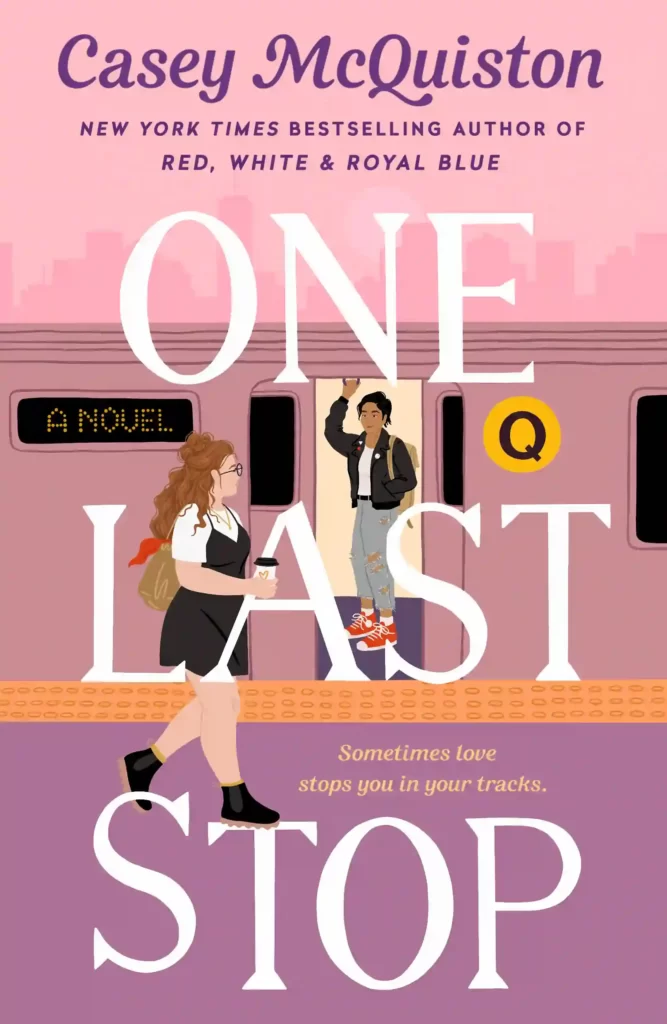 In this sapphic romance novel, August is a young woman who believes that love and magic are nothing but fairy tales.
But everything changes when she meets Jane, a gorgeous girl with a mysterious past and an impossible secret. 
As August falls head over heels for Jane, she discovers that her new love interest is actually displaced in time from the 1970s.
Determined to save her, August embarks on a magical adventure that will change her life forever.
2. Xeni by Rebekah Weatherspoon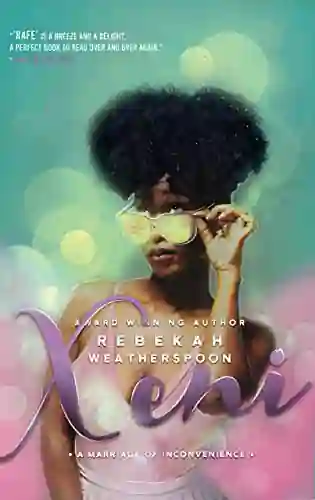 In just ten days, Xeni Everly-Wilkins has to clean out her aunt's estate and claim her inheritance. But what she didn't expect was the catch. 
In order to receive the estate, Xeni has to get married, and her aunt already has the perfect groom picked out for her – a handsome Scotsman named Mason McInroy. 
Although they are both caught off guard by the unexpected turn of events, Xeni and Mason decide to make the most of it and try to make their fake marriage work.
But as they spend more time together, they realize that their relationship might be more than just a scheme.
3. The Charm Offensive by Alexis Cochrun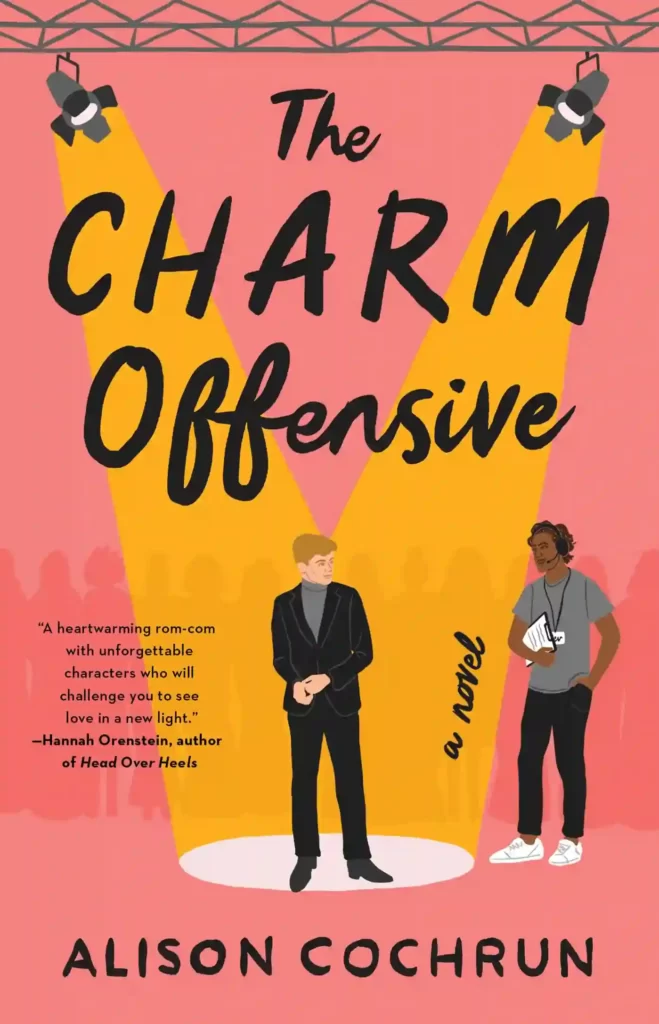 Dev Deshpande is the mastermind behind the perfect love stories on the reality dating show Ever After.
But when disgraced tech genius Charlie Winshaw becomes the show's star, Dev's belief in fairy tales is put to the test. 
Charlie is a far cry from the romantic lead the show is looking for, and he's not interested in love. As they embark on a global tour to find Charlie's perfect match, Dev and Charlie begin to bond and realize they have a connection that can't be scripted.
But in order to find their own happily ever after, they'll have to break the show's rules.
4. Chef's Kiss by TJ Alexander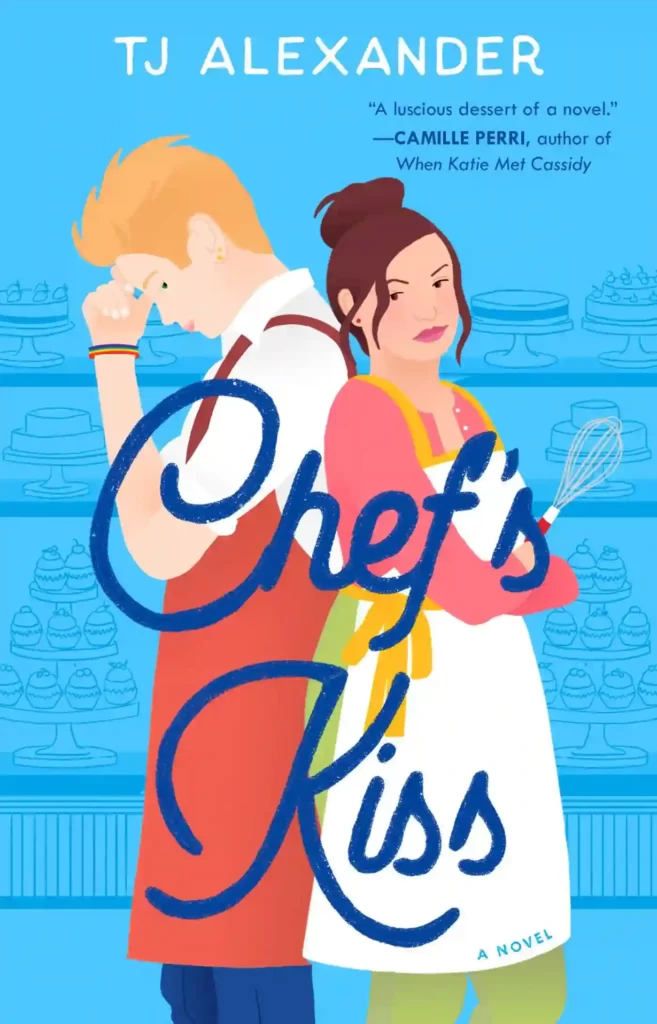 Simone Larkspur is a pastry expert working for a cookbook publisher in NYC. But when her company decides to pivot to video, Simone's perfectionism is put to the test.
To make things worse, she has to work with the obnoxiously cheerful Ray Lyton, who becomes a viral YouTube sensation. 
As they work together, Simone begins to see Ray in a different light. But when Ray comes out as nonbinary at work, Simone must choose between her career and her heart.
This sweet queer romance novel explores intersectionality, and it's amazing in all the ways that matter. 
5. How To Find A Princess by Alyssa Cole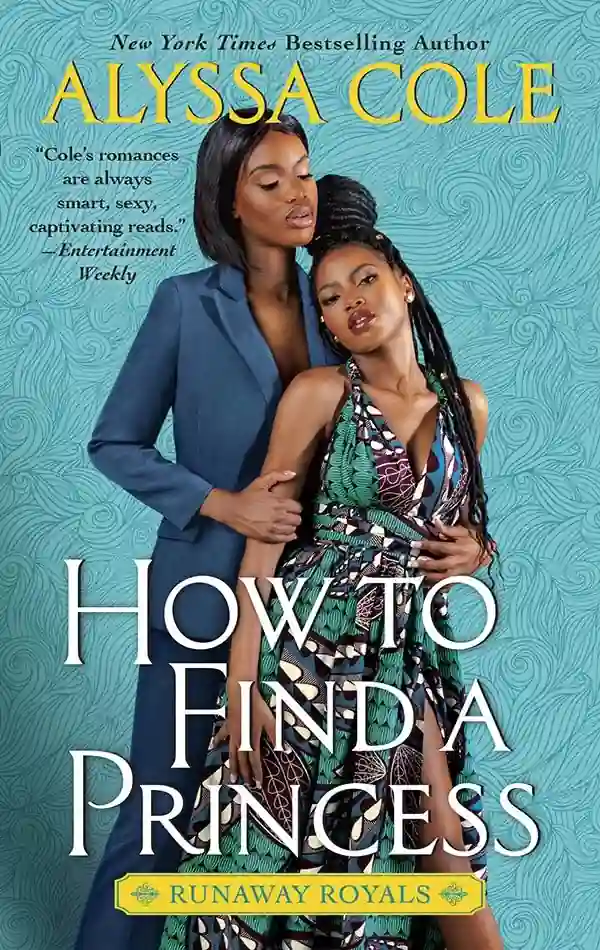 Makeda Hicks is down on her luck after losing both her job and girlfriend.
She wants nothing to do with the story of her grandmother's summer fling with a prince from Ibarania, or the investigator searching for the missing heir. 
But when Beznaria Chetchevaliere crashes into her life, Makeda finds the chaos irresistible. Bez takes Makeda on a wild adventure to Ibarania, complete with a fake marriage and high-seas hijinks.
As they fight for what they desire, Makeda learns the true meaning of duty and love.
6. Lakelore by Anna-Marie McLemore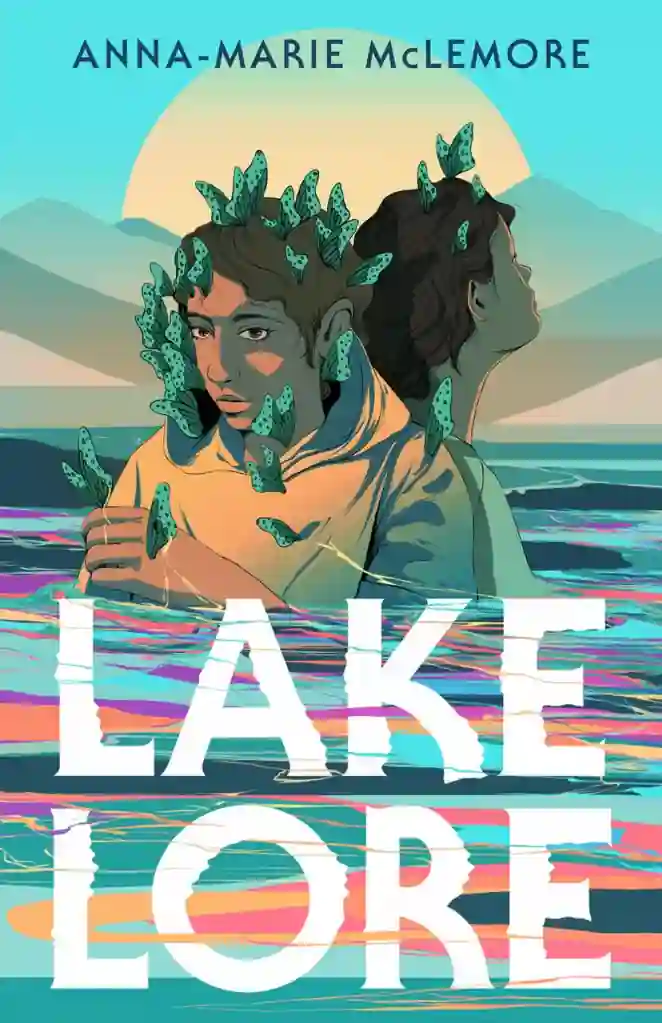 Bastián and Lore know the rumors about the mystical world under the lake better than anyone. Bastián grew up there and Lore's life was forever changed after one visit.
Now, the two non-binary teens must team up when the otherworldly world begins to emerge above the surface. 
To stop it from revealing their secrets, they must work together despite not having spoken in seven years.
In this award-winning young adult novel by Anna-Marie McLemore, Bastián and Lore must navigate their magical world and their complicated relationship to keep their above-water lives intact.
7. Love and Other Disasters by Anita Kelly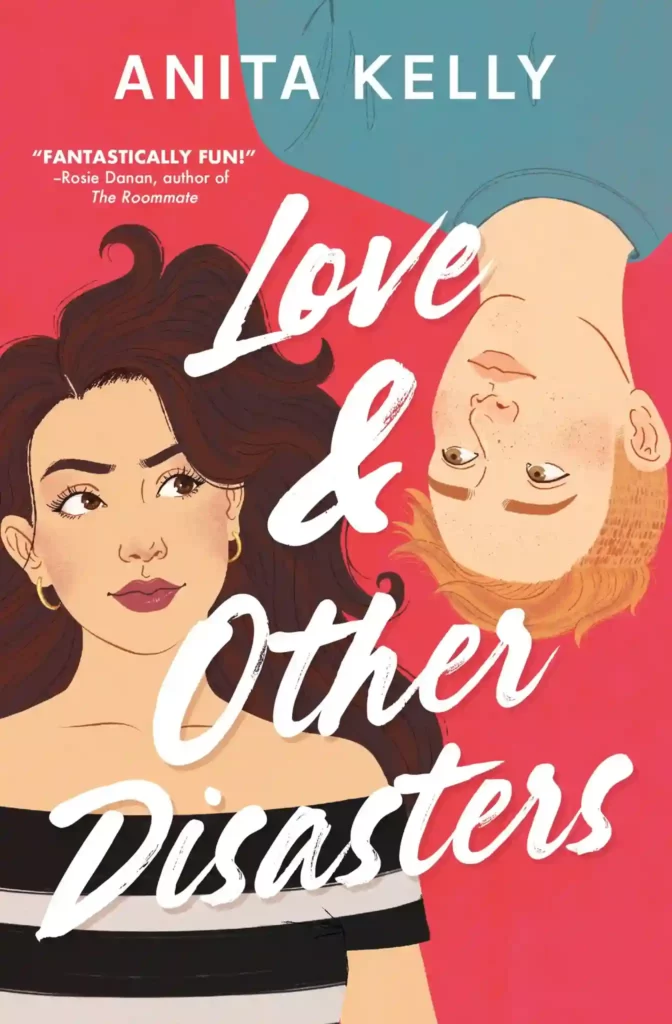 Dahlia Woodson needs a fresh start after divorce and bankruptcy. Competing on Chef's Special is her chance until a clumsy move sends fish tacos flying.
Meanwhile, London Parker is there to prove the trolls wrong, not to fall in love. 
As they get closer, reality fades away, and they enjoy hilarious shenanigans on set and spontaneous dips in the ocean.
But as the finale approaches, their relationship heats up, and they must decide if they have the right ingredients for a happily ever after.
8. Meet Cute Diary by Emery Lee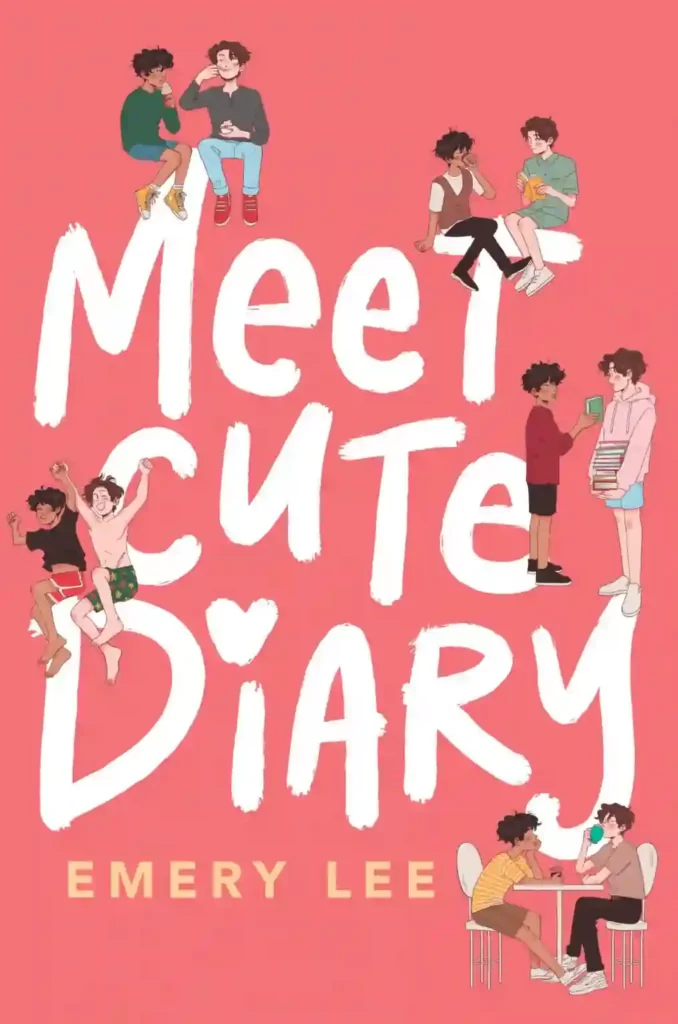 In Emery Lee's delightful queer literary rom-com with a happy ending, Noah Ramirez, the mastermind behind the trans happily ever after blog Meet Cute Diary, is forced to confront his own beliefs about love when a troll exposes his stories as fake. 
With the Diary's future in jeopardy, Noah needs to find a way to prove that the stories are real. Enter Drew, who offers to fake-date Noah to help save the Diary. 
But as their feelings grow beyond the staged romance, Noah realizes that real love may not follow the same rules as his blog.
In the end, Noah must decide what's more important: his perfect romance or a chance at real love.
9. Stay Gold by Tobly McSmith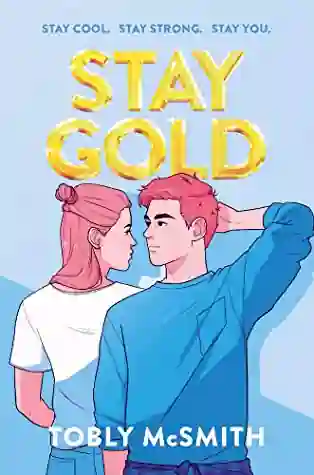 In Tobly McSmith's debut novel, Pony just wants to blend in at his new Texas high school. After coming out as transgender at his old school, he's looking for a fresh start.
Georgia is ready to move on from cheerleading and promised herself no dating until graduation. 
But when Pony and Georgia's eyes meet on the first day of school, sparks fly.
Pony must balance staying stealth and his growing feelings for Georgia, while she struggles with keeping her promise and her attraction to Pony. 
10. Change of Heart by Clare Lydon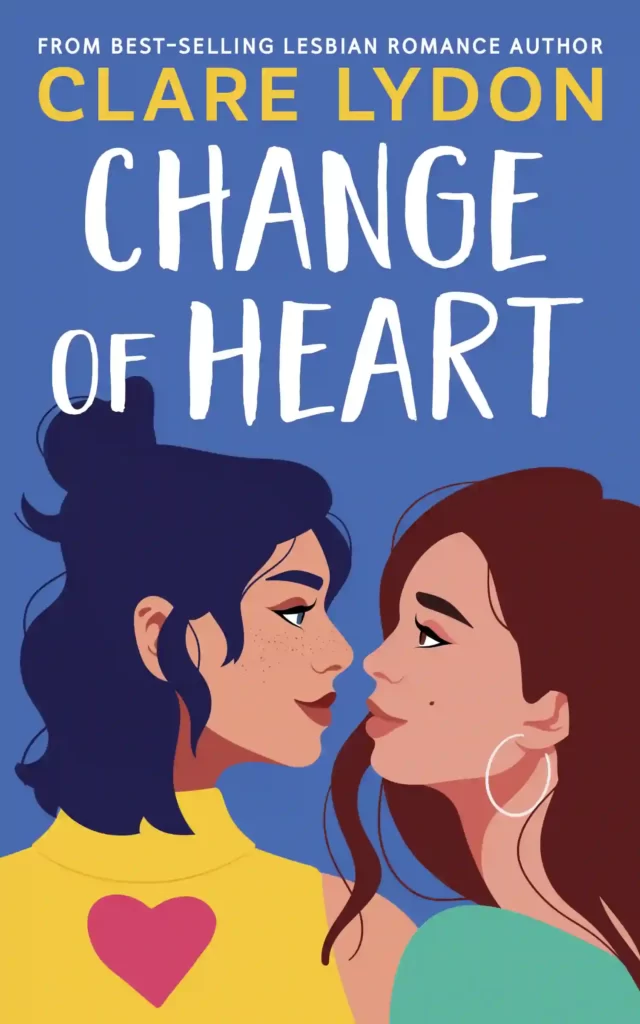 Erin Stewart needs a fake date for her parents' anniversary party, and Steph Mitchell is the perfect candidate.
With five days to go, she's confident they can handle anything. But when Erin finds herself falling for Steph, family stress reaches a boiling point. 
As tensions rise, will their relationship survive? Set in the stunning Scottish Highlands, this queer romance novel from Clare Lydon is filled with breathtaking scenery, steamy attraction, family drama, and a heart-stopping first kiss.
Get ready for a love story that will leave you breathless.
11. Catch and Cradle by Katia Rose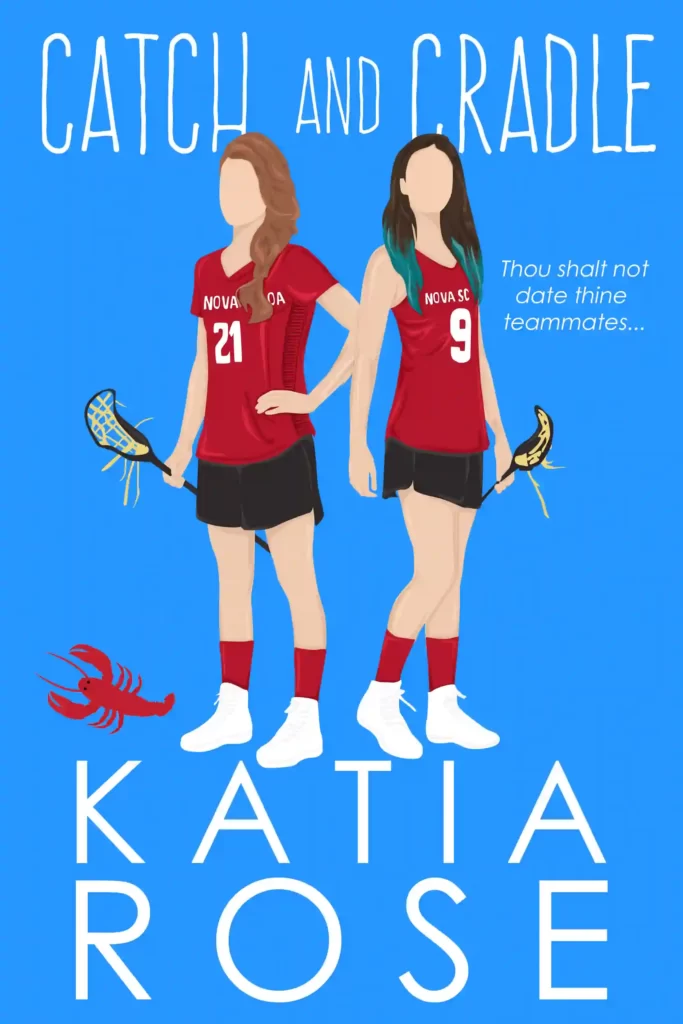 The UNS Women's Lacrosse team has one rule: no dating teammates. It's meant to keep the team focused and drama-free.
But Becca Moore, the captain, can't help falling for Hope Hastings, the new recruit. Hope has always had a crush on Becca, but she's finally ready to make a move after a bad breakup.
They know they're playing with fire, but they can't stop. They jeopardize their team's harmony and their chance to win the title. They also put their hearts on the line. They want to win, but at what cost?
12. Cemetery Boys by Aiden Thomas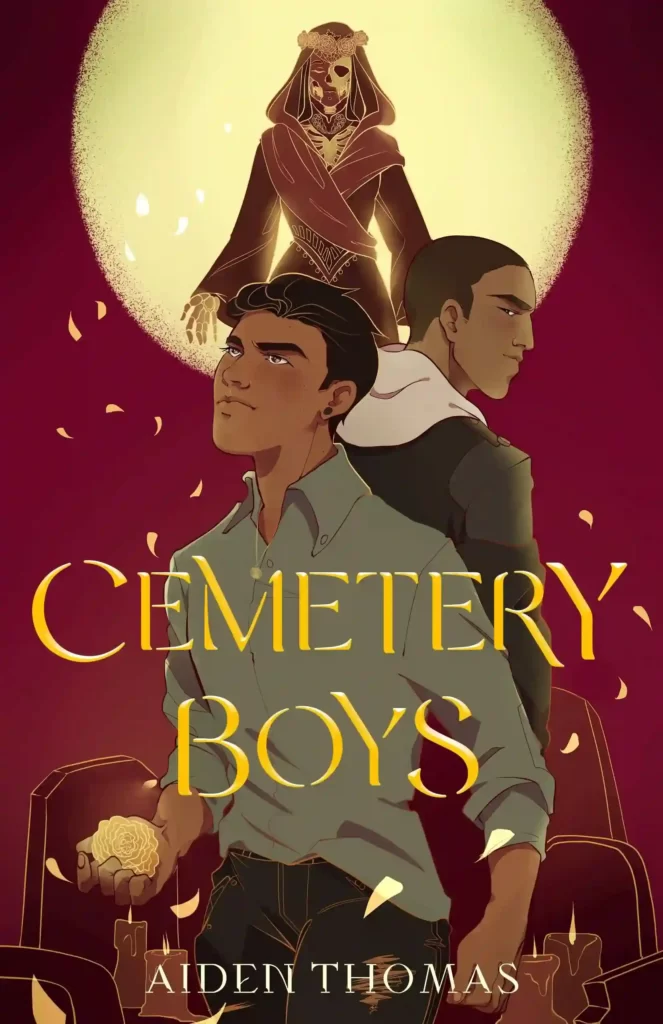 Yadriel wants to be a real brujo, but his family doesn't accept his gender. He summons a ghost to prove himself, but it's Julian Diaz, the school's bad boy. 
Julian needs Yadriel's help to find out how he died and finish his business. Yadriel agrees, hoping to free his cousin's ghost too.
But as they work together, Yadriel falls for Julian and doesn't want to say goodbye.
13. The Queer Principles of Kit Webb by Cat Sebastian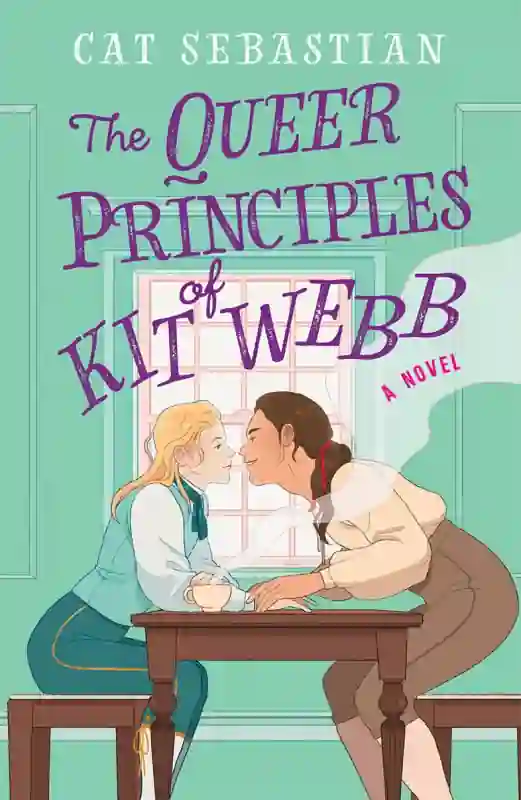 In this dazzling queer historical romance by Cat Sebastian, Kit Webb is a coffee shop owner and a retired highwayman. Percy, Lord Holland, is an aristocrat who needs a rare book that his father won't let go. 
He enlists Kit to help him, but Kit only offers to teach him how to steal. Along the way, they develop feelings for each other. But their plan goes awry, and a dark secret comes to light. 
14. Something To Talk About by Meryl Wilsner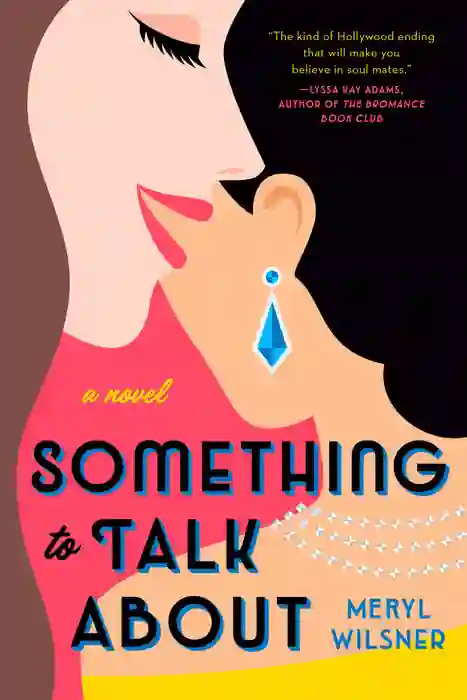 A scandalous photo sparks a media frenzy around Jo and Emma, two women who work together in Hollywood. But they are not lovers–just a powerful showrunner and her loyal assistant.
Or so they think. The rumor puts their careers and their lives in jeopardy but also ignites a hidden attraction between them. 
As they collaborate on Jo's ambitious movie project, they discover a new level of intimacy and trust. They wonder if the gossip has a kernel of truth.
15. The Hellion's Waltz by Olivia Waite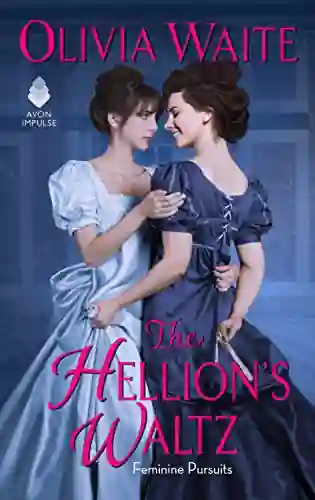 Sophie Roseingrave can't stand swindlers. She knows the pain of losing everything to a con man who stole her family's piano shop in London.
Now they're trying to rebuild their lives in Carrisford, but Sophie has a bad feeling about the town's silk weaver, Madeline Crewe. She's too gorgeous and mysterious for Sophie's liking.
Madeline Crewe has a dream: one big score to support the weavers' union for good. She sets her sights on Mr. Giles, a rich and greedy draper, and recruits the help of the local cloth-makers. 
She doesn't need Sophie, a nosy piano teacher and composer, snooping around her business. She decides to seduce her into submission. But as their attraction grows, so does their dilemma. 
This is another amazing sapphic romance novel that's going to have you all in your feelings. If you're on the lookout for a heartwarming novel featuring lesbian protagonists, then this is a perfect pick. 
16. Perfect On Paper by Sophie Gonzales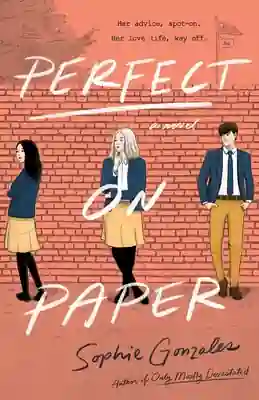 Darcy Phillips has a gift for solving love dilemmas – for a fee. She offers anonymous advice from locker 89 until Alexander Brougham discovers her secret. He forces her to be his dating coach to woo his ex. 
But Darcy has a hidden past, and helping the infuriatingly handsome Brougham could destroy her friendship with Brooke, who has a crush on someone else. Darcy faces a tough choice between her reputation and her heart.
17. Satisfaction Guaranteed by Karelia Stetz-Waters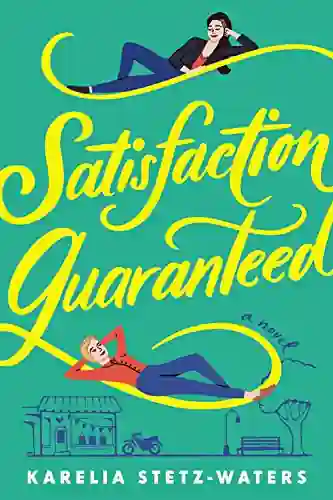 In this steamy queer romance novel, Cade Elgin is a career-focused woman who never mixes work with pleasure, until she inherits a sex toy store.
Now, she's stuck with a co-owner who drives her crazy, but also makes her heart race. 
Selena Mathis is committed to making the business a success, but her growing attraction to Cade is making things complicated.
With time running out, they will have to overcome their differences to save the store from going bankrupt.
18. I'm So (Not) Over You by Kosoko Jackson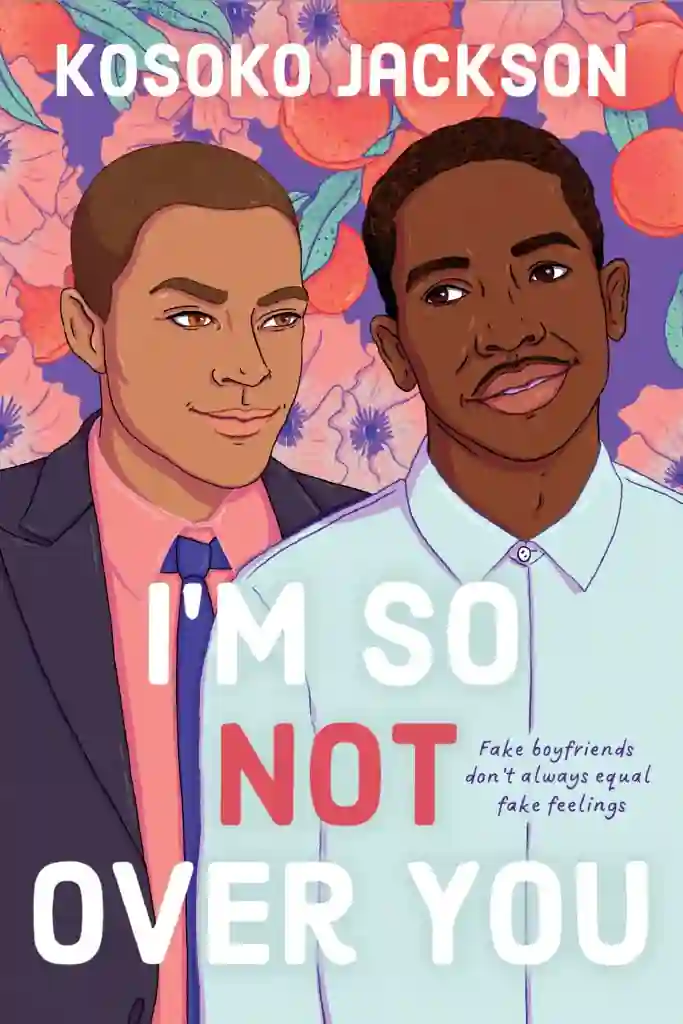 When Kian Andrews receives a text from his ex-boyfriend Hudson Rivers, he has no idea what to expect.
But when Hudson asks him to pretend to be his boyfriend, Kian reluctantly agrees. 
Soon, they're attending a high-profile wedding together, where Kian gets a chance to make valuable connections in the media world.
But as their fake relationship starts to feel all too real, both men must confront their true feelings.
19. Something Fabulous by Alexis Hall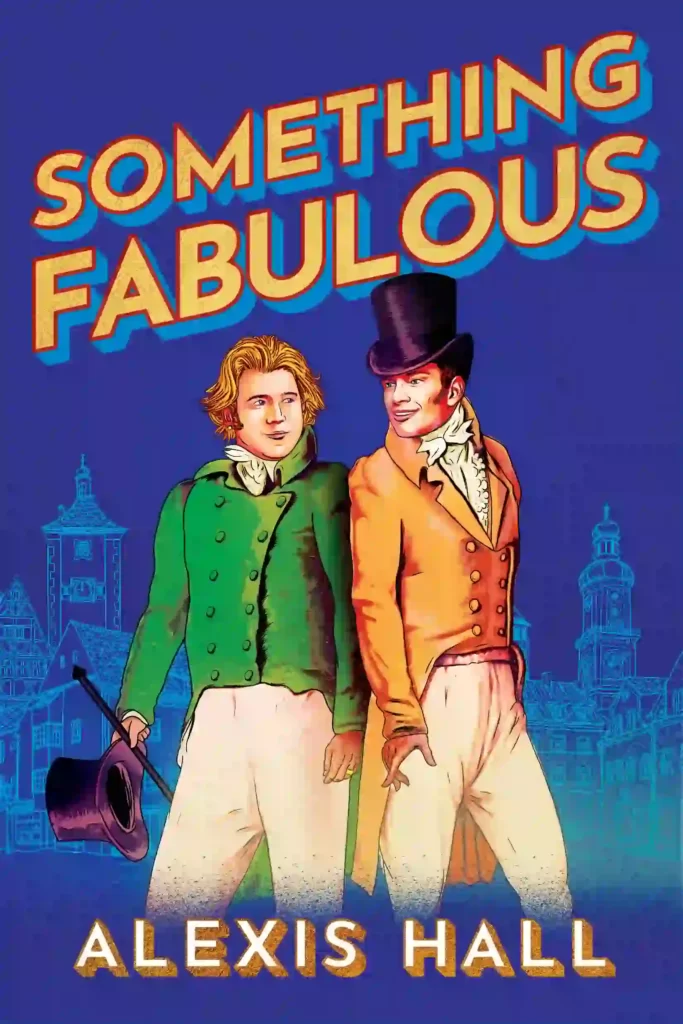 Valentine Layton, the Duke of Malvern, is betrothed to Miss Arabella Tarleton, but she runs away after his proposal.
Instead, he finds himself on a wild chase to Dover with Arabella's twin brother, Bonaventure, who is convinced that Valentine can win Arabella back. 
But as they spend more time together, Valentine starts to question his feelings and realizes he might be falling for the wrong Tarleton twin.
This is another beautiful queer historical romance novel about finding love in the most unexpected place.
20. Queerly Beloved by Susie Dumond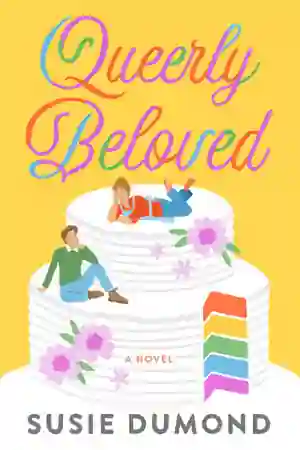 In mid-2010s Oklahoma, Amy is a baker and bartender who has always prioritized other people's needs over her own.
After being fired from a Christian bakery, she starts a bridesmaid-for-hire business thanks to her baking and crafting skills. 
As she meets Charley, a new arrival in Tulsa, Amy begins to discover what she really wants.
Her chosen family is happy for her, but Amy's desire to please others causes strain in her relationships. Amy must learn how to be true to herself and have the courage to try.
21. I Wish You All The Best by Mason Deaver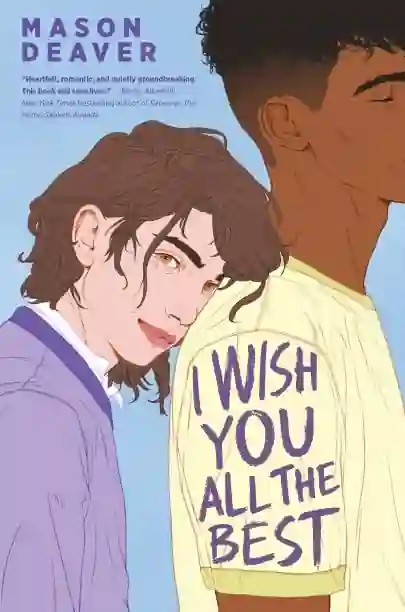 Ben De Backer is kicked out of their home after coming out as nonbinary. They move in with their sister and struggle with anxiety and coming out only to a few people.
In a new school, they hope to remain unnoticed, but Nathan Allan takes an interest in them. 
As their friendship develops, Ben's life takes a turn for the better, and they begin to feel hopeful for their future.
I Wish You All the Best is a touching story of love and friendship that highlights the resilience of the human spirit in the face of adversity, and if you want a romantic story about queer love and overcoming societal obstacles, you'll enjoy this book.
22. Book Boyfriend by Kris Ripper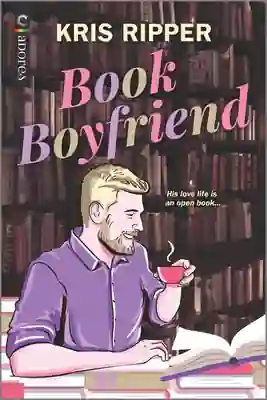 Preston Kingsley has been secretly in love with his best friend Art since college. When Art moves in with him after a bad breakup, PK hopes for a chance to confess his feelings.
But Art doesn't seem interested in a relationship, so PK pours his heart into his writing instead. 
As his book gains popularity, even Art falls for the fictionalized version of PK.
However, when PK's plan to win Art over goes wrong, he risks losing not only his book boyfriend but his best friend too in this charming romantic comedy by Kris Ripper.
---
As we continue to strive for greater representation and inclusivity in literature, queer romance novels offer a powerful and important look at love beyond the binary. 
I hope this list of 22 must-read queer romance books has given you a glimpse into the world of LGBTQ+ romance and inspired you to seek out more diverse and inclusive stories.
You can find more recommendations in the related posts!