As far as I'm concerned, the sweetest love stories start with friendship, and stories like this have a way of making me feel so warm inside. 
I mean, there's something irresistibly sweet about a character growing up with a friend and later realizing that they want to be with them forever.
In this post, I've listed 11 romantic Chinese dramas with touching stories of childhood friends becoming lovers.  
I can assure you that these heartwarming dramas are just the right side of awesome, and you're going to absolutely love them!
Here are 11 best childhood friends to lovers romantic Chinese dramas to watch: 
1. River Flows To You
Qi Ming and Yi Yao, who live in the same alley, are like close siblings. 
Qi Ming, the older brother, always looks out for Yi Yao and even plants a tree for her in their backyard, hoping to give her the family and warmth she dreams of. 
Over time, they face many challenges together, including illness and tough times in love and work, but after overcoming the odds and getting together, their careers force them to break up. 
In the end, they, along with their friends Shen Xi and Shen Xiang, all strive for their dreams and work hard to build better lives.
2. Beautiful Time With You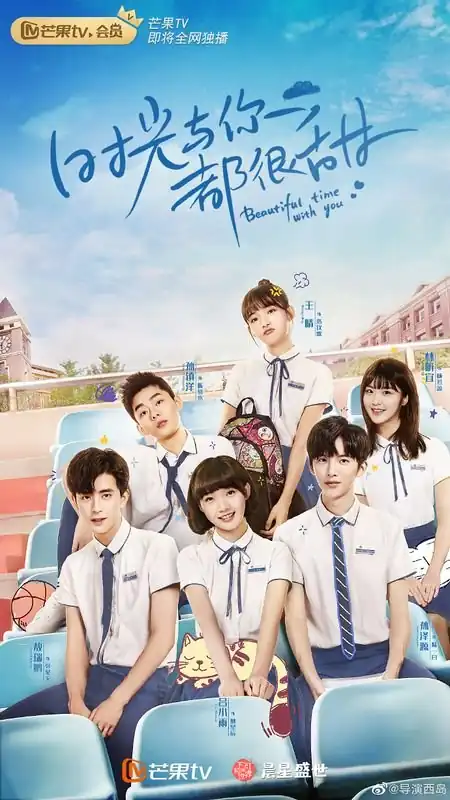 Lin Xing Chen, a cute girl, sat next to the class genius, Lu Yi Bai, at her new school, hoping for a great friendship. 
But things didn't go smoothly, and even though she faced difficulties, her past experiences helped her stay calm, which confused Lu Yi Bai. 
Despite their differences, they became friends as they pursued their dreams together and soon lovers.
This is one sweet Chinese drama about childhood friends to lovers that has absolutely stuck with me even though it has been a hot while since I watched it. 
Related:  Top 26 Addictive Chinese High-School Dramas to Watch This Weekend
3. The Best Of You In My Mind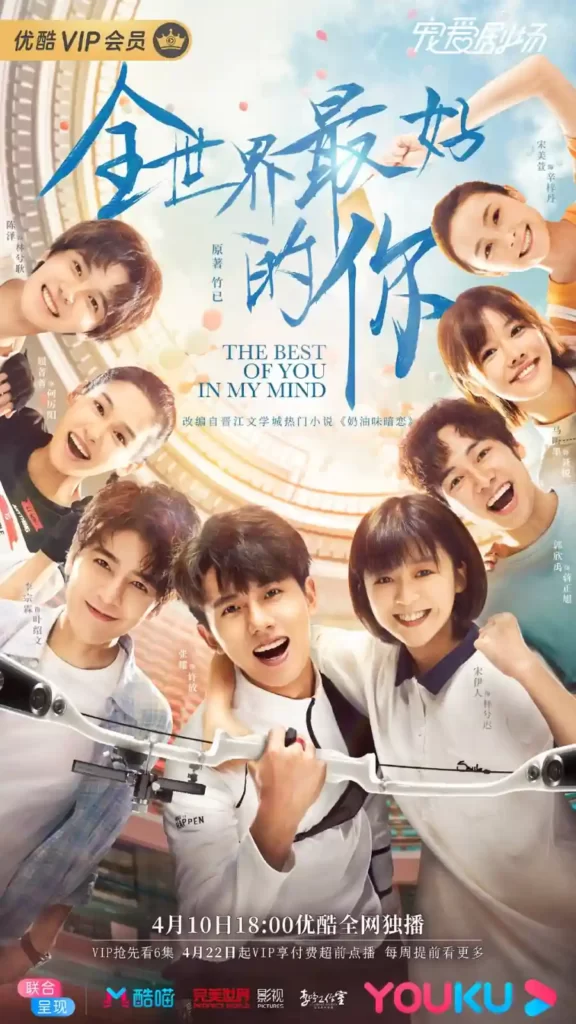 Lin Xi Chi is a college student studying veterinary medicine, known for her bright and cheerful personality, but she hides her insecurities. 
Her childhood friend Xu Fang, who's an archery enthusiast and national defence student, secretly has a crush on her and treats her with care. 
Their friendship deepens when Xi Chi loses a bet, which leads to a surprising evening when she gets drunk and their hidden feelings surface. 
4. Love Is Sweet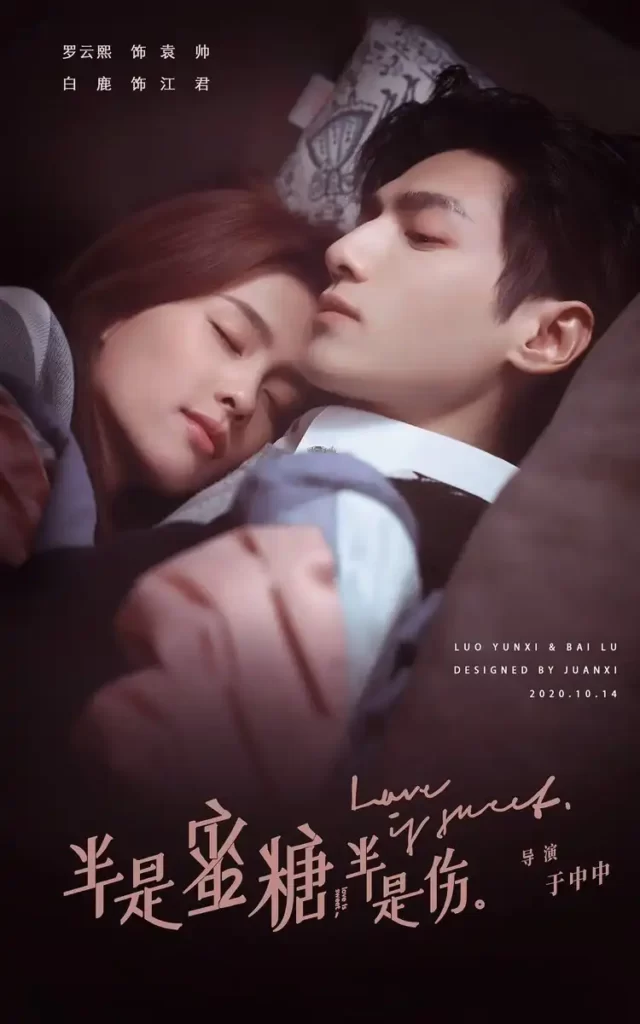 Jiang Jun is a girl with allergies to tears, who has two degrees in economics and psychology. 
She's free-spirited and hopeful, shaped by her privileged upbringing, but after her dad's sudden accident, she switches from charity work to a top investment job to honor his last wish. 
In this competitive world, she reunites with her childhood friend Yuan Shuai, who is now a rival. 
And despite the many challenges, Jiang Jun's kindness, smarts, and strong instincts lead her to triumph in both work and love.
This is yet another amazing Chinese drama with childhood friends who become lovers that I always, always recommend to people. 
5. My Fated Boy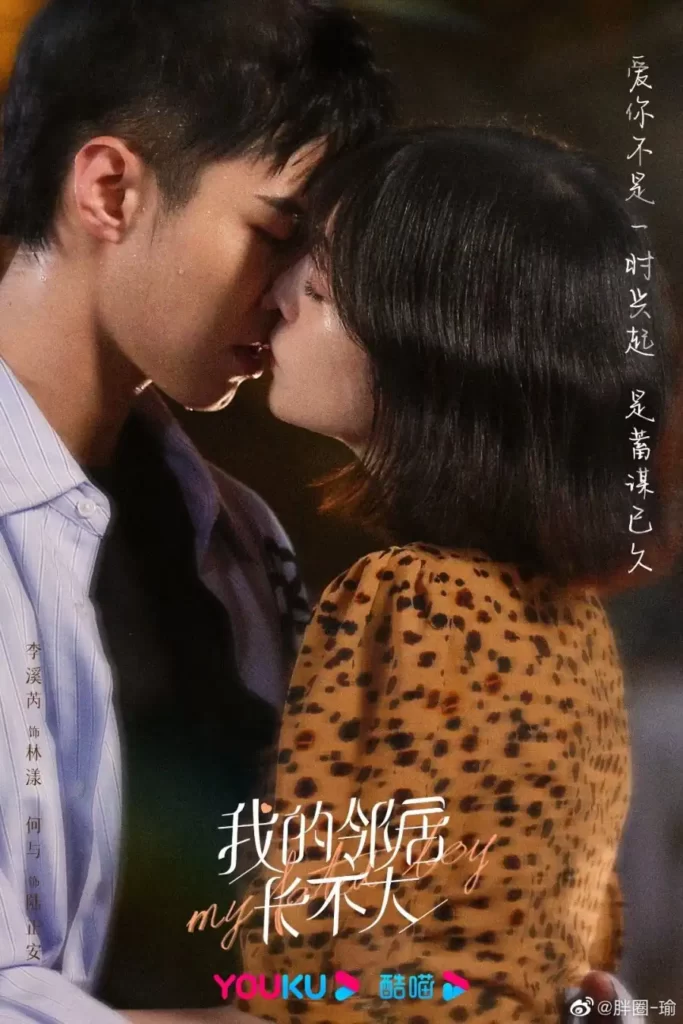 When Lin Yang was a young girl, she became really good friends with a boy named Lu Zheng An. 
Even though she was older, they were very close and even pretended to get married, but they lost touch as they grew up. 
Now, at 31, Lin Yang lives in a rented place and works in an office, and one day, Lu Zheng An, who's now 24, comes back into her life after studying abroad. 
He wants to be more than friends, but Lin Yang still sees him as the little kid from their neighbourhood, and he decides to try his best to show her his feelings are real and win her heart.
This is the perfect romantic Chinese drama with childhood friends to lovers that anyone who appreciates a drama where the male lead falls first and chases the girl should watch. 
Related: 18 Touching Older Woman & Younger Man Romantic Chinese Dramas
6. You Are My Glory
Qiao Jing Jing, a famous celebrity, faces a problem when a video of her playing a game badly is leaked, and this threatens her endorsements since it contradicts her image as the game's ambassador. 
To save her deals, she joins a gaming competition, where she reunites with Yu Tu, a skilled aerospace engineer and gamer from her past, whom she once admired in high school. 
He becomes her coach to help her improve and succeed in the competition, and soon enough they're falling in love.
7. My Little Happiness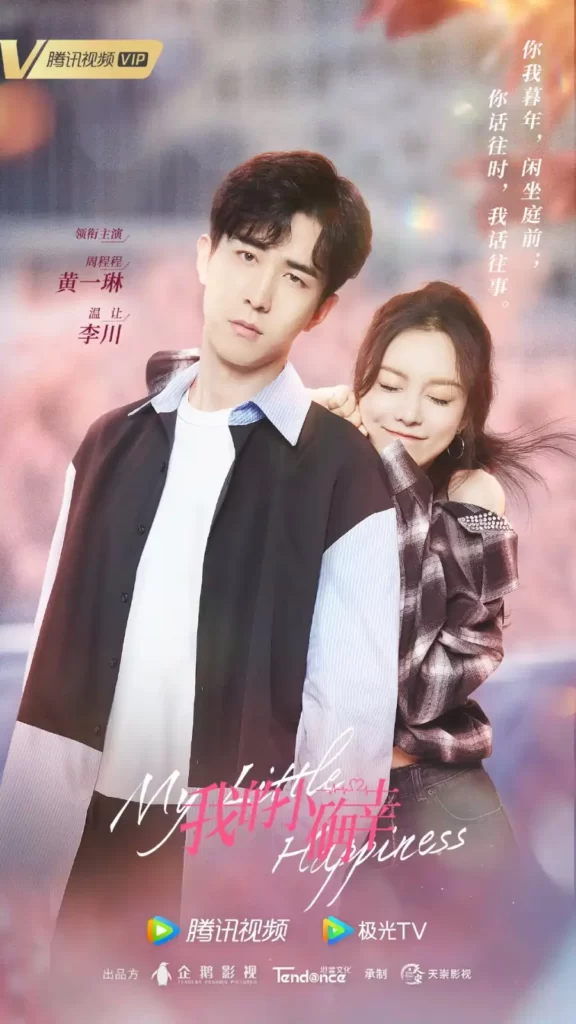 Cong Rong wants to be a lawyer, but her mom insists she studies finance abroad. 
To follow her dream, Cong Rong tricks her mom and becomes a legal intern secretly. 
In a surprising twist, her first case involves her childhood friend (who she doesn't remember), Shao Qing, who's not only her client but also her neighbor and landlord.
Lots of things to love about this Chinese drama with childhood friends who become lifelong lovers, but if you're in the mood for heart-melting romance, I can't recommend this more!
8. Begin Again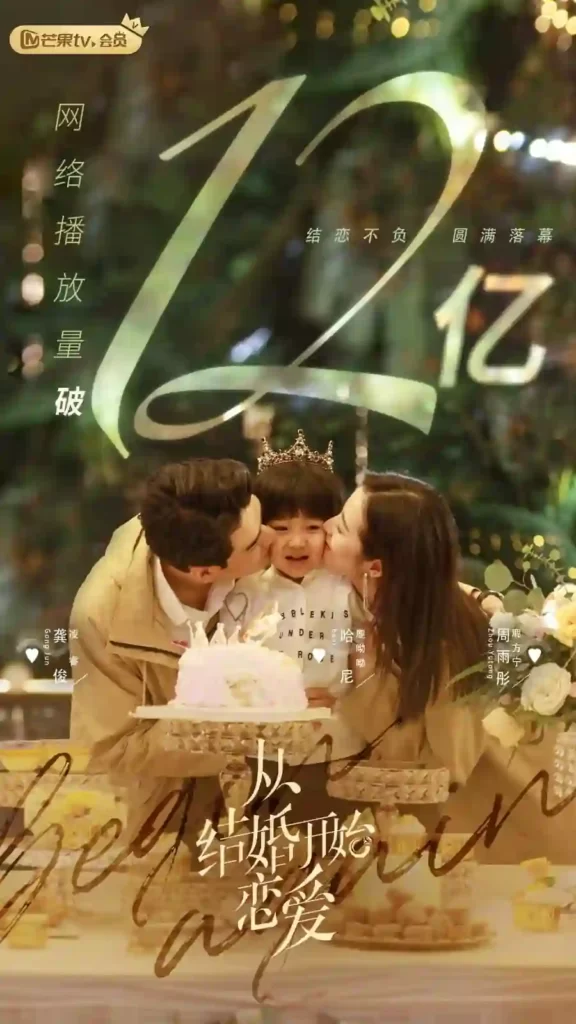 Lu Fang Ning, a powerful CEO, feels pressured by her family to find a husband and have a child. 
She then meets Dr. Ling Rui, who is kind and good-looking, and decides he's the one. 
They pretend to be married, but later actually tie the knot, and as they navigate marriage, Lu Fang Ning learns important lessons about love and growth.
Related: Top 19 Must-Watch Chinese Dramas with Fake Relationships
9. The Rainbow In Our Memory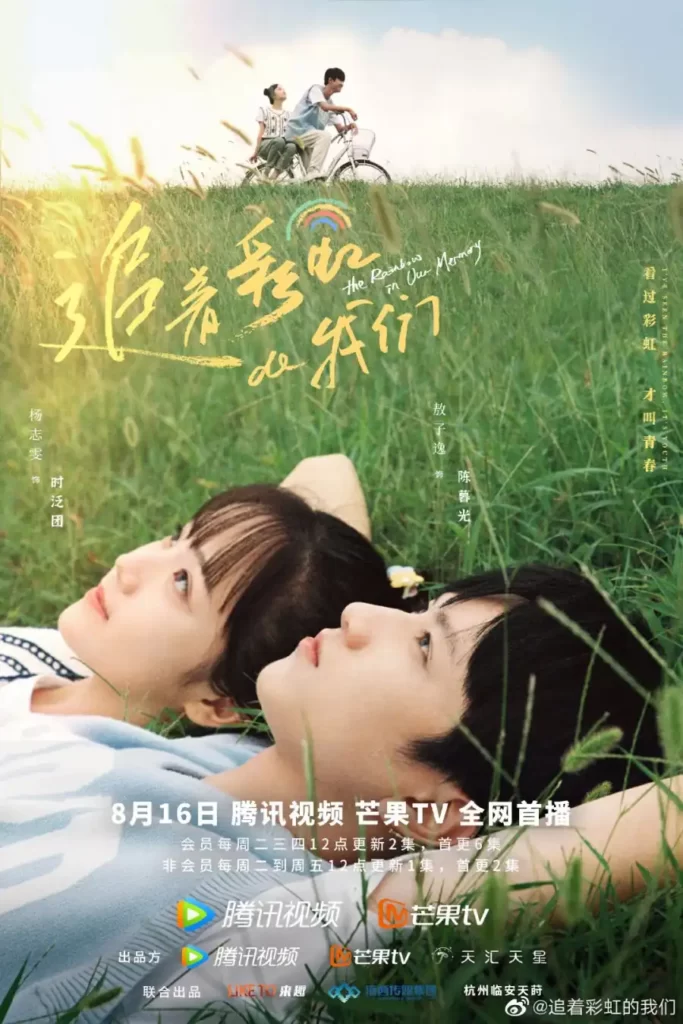 Childhood friends Chen Mu Guang and Shi Fan Tuan stick together through thick and thin as they grow up. 
Chen Mu Guang, despite facing challenges, is a sincere and caring person, even though he might seem reserved. 
His buddy Shi Fan Tuan, on the other hand, is a bit scatterbrained, and because they have such different personalities, they often have funny mix-ups and confusion. 
After many ups and downs, they ended up together after twenty years, and you guys, it was the sweetest thing watching these childhood buddies fall in love with each other in this Chinese drama. 
10. Flourish In Time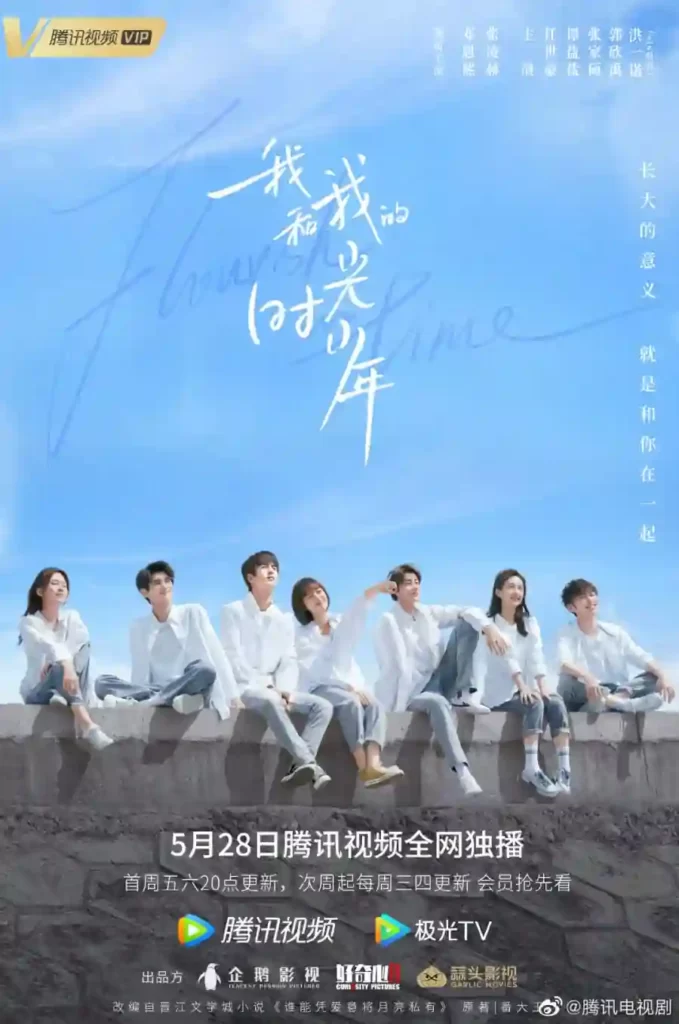 Childhood pals Jiang Hao Yue and Lu Miao, who were like family, start to feel more than just sibling-like love as they enter high school. 
Jiang Hao Yue helped Lu Miao with school, and she protected him from bullies due to his disability. 
When Lu Miao makes new friends and Shi Che arrives, Jiang Hao Yue becomes uneasy, and their sibling love transforms into young romantic love.
Related: 15 Touching Chinese Dramas That Highlight Unbreakable Friendships
11. First Romance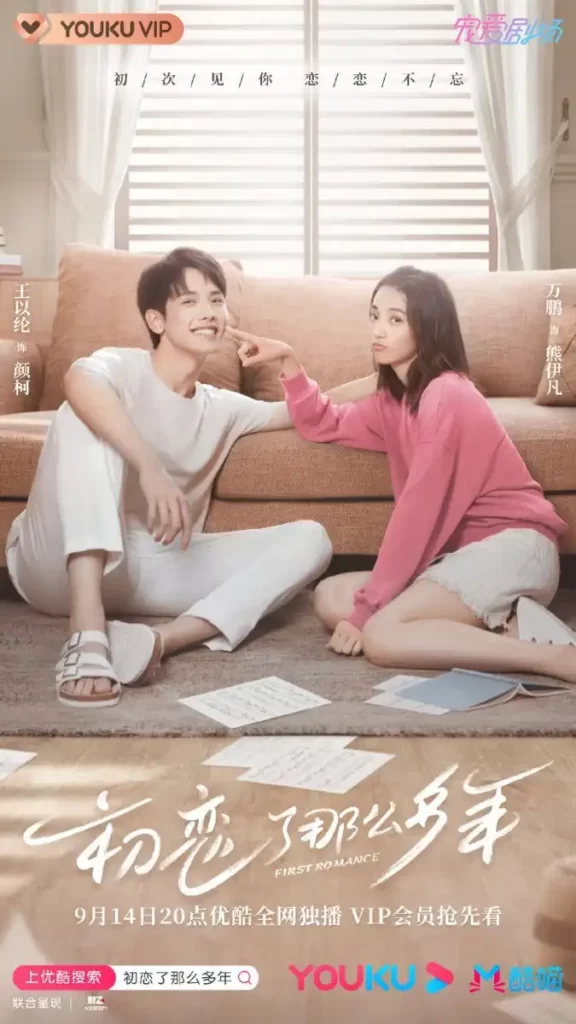 Yan Ke and Xiong Yi Fan were classmates long ago, but Yan Ke had a secret crush on her. 
Now, Yan Ke is a popular and talented college student, but he feels something is missing. 
When he meets Xiong Yi Fan again, she falls in love with him, and this kicks off their adorable love story.
---
And, that's a wrap!
I've just listed 11 beautiful romantic Chinese dramas with best friends turned lovers, and I just know you'll love them.
This list has everything from childhood best friends who are reunited in adulthood to friends who grew up with each other and became family, so get ready to be hooked.
Happy watching!