Imagine a universe where gears whir, airships soar, and clockwork automatons hold secrets within – that's the world steampunk authors craft, and it's simply marvelous. 
Steampunk novels have gained a devoted following among readers who crave fantastical tales filled with innovation, imagination, and a dash of historical charm, and with YA steampunk novels, you get the firsthand experience from the perspective of a younger protagonist who faces challenges, embarks on thrilling adventures, and makes choices that shape their destiny.  
From clockwork wonders to sky-high airships, these books will transport you to alternate realities where the past and future meld in mesmerizing ways. 
In this article, we'll explore the very best young adult steampunk novels that are sure to captivate and inspire you with their unique blend of retro-futuristic settings, thrilling plots, and relatable coming-of-age themes. 
So, buckle up and get ready to embark on a thrilling journey into the captivating world of steampunk literature!
Here are the best Steampunk YA Novels To Read
1. The Iron Thorn by Caitlin Kittredge.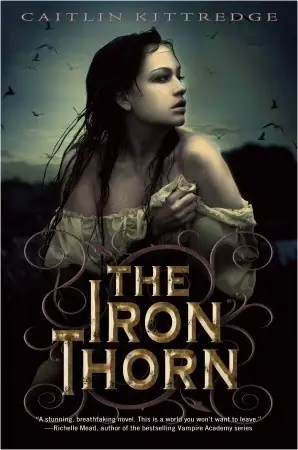 In the city of Lovecraft, ruled by the Proctors and their oppressive order, the necrovirus is blamed for madness and the rise of strange creatures. 
Aoife Grayson, part of a unique family plagued by madness, is trying to defy her fate, and as one of the few female students at the School of Engines, she battles against the city's belief in magic and witchcraft. 
But with time running out, her struggle becomes more urgent in this YA steampunk dystopian tale of defiance and determination.
2. Rebel Mechanics by Shanna Swendson.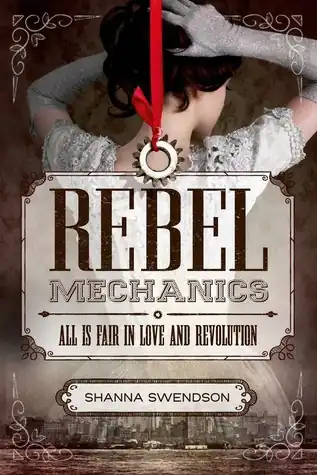 In this alternative U.S. history, where the British control with magic and colonists rebel with inventions, sixteen-year-old Verity Newton takes a job as a governess in New York.
She soon discovers the family she works for has secrets, and a rebel group of mechanics and engineers is developing non-magical steam engines to gain freedom from British rule. 
As Verity falls for a charming rebel inventor and agrees to become a spy, she becomes entangled in the magister family's life. With her own dangerous secret, Verity realizes she's uniquely positioned to advance the cause of rebellion. This is the perfect YA steampunk novels for fans of alternate history. 
3. Ticker by Lisa Mantchev.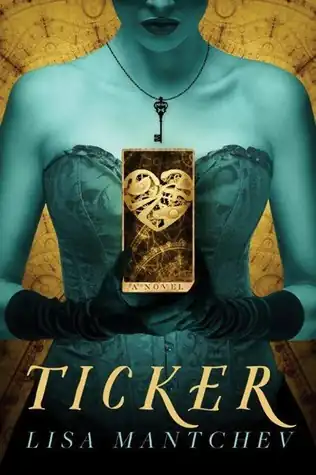 In this thrilling YA steampunk story, Penny Farthing survives a near-death experience only to receive a clockwork heart. But her surgeon, Calvin Warwick, is accused of mass murder. When Penny's parents disappear and their factory is bombed, she and her brother, Nic, receive a ransom note. 
Desperate to save their family, Penny and Nic gather a team including a baker, a gentleman, and a young general. As wagers are placed, romance blooms, and time runs out, Penny must make every second count to rescue her loved ones and uncover the truth behind the sinister motives in this race against time.
4. The Dark Unwinding by Sharon Cameron.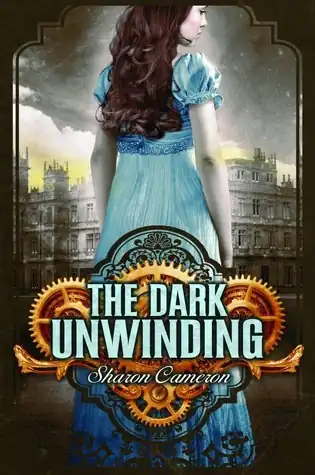 When Katharine Tulman is sent to her uncle's estate to have him committed to an asylum and protect her inheritance, she discovers a genius inventor and a community of nine hundred rescued from London's workhouses. 
Torn between her inheritance and the people she grows to care for, Katharine faces challenges including a handsome apprentice, a secretive student, and fears for her sanity. 
Unraveling the mysteries of the estate, Katharine realizes that not only her uncle's world but also the state of England is at stake. With thrilling twists and turns, this captivating adventure promises intrigue, romance, and heart-racing excitement. This is one of the must-read YA steampunk novels, and with good reason. 
5. Leviathan by Scott Westerfeld.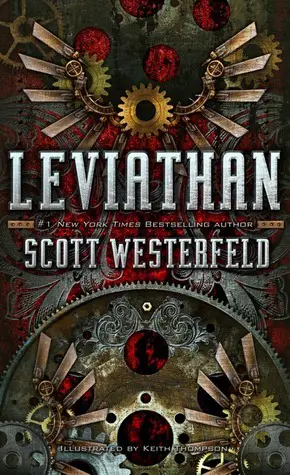 Prince Aleksander is on the run, betrayed by his own people and left with only a war machine and loyal crew. Deryn Sharp, disguised as a boy in the British Air Service, is a skilled airman with a dangerous secret. 
As World War I looms, their paths intersect in a surprising turn of events, leading them on an extraordinary adventure around the world that will forever alter their lives. 
With fantastical twists and turns, this thrilling tale promises to captivate readers with its high-flying action, unexpected encounters, and life-changing journeys. 
If you've been in the steampunk world for long, then you've probably heard about this one. It's one of the best steampunk novels out there, and if you fancy a read about a younger protagonist, this is perfect for you. 
6. Lumiere by Jacqueline Garlick.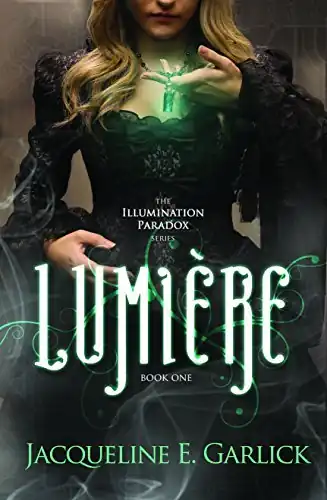 Seventeen-year-old Eyelet Elsworth embarks on a quest to find her father's invention, the Illuminator, hoping it can cure her seizures before her father's nemesis, Professor Smrt, finds her. 
Chased by Smrt, Eyelet follows the thief into the unknown world, drawn to the enigmatic Urlick Babbit. Together, they face perilous challenges and criminal-infested woods in pursuit of the same prize. 
However, they soon realize that the miracle machine they sought may be their greatest challenge yet, as they encounter deadly Vapours and unravel secrets that could change everything. 
With thrilling twists and turns, this high-stakes adventure promises to keep readers on the edge of their seats.
7. Etiquette and Espionage by Gail Carriger.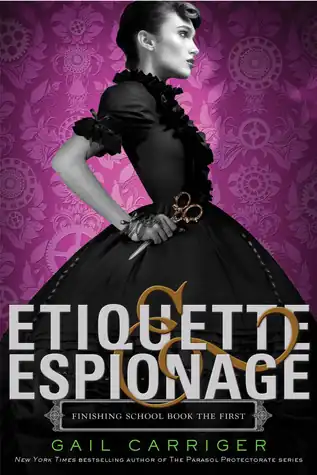 Despite her mother's hopes for her to become a proper lady, fourteen-year-old Sophronia's interests lie in clocks and climbing trees. Enrolled in Mademoiselle Geraldine's Finishing Academy for Young Ladies of Quality, Sophronia quickly realizes it's not what she expected. 
Along with dance, dress, and etiquette, the girls are taught the arts of espionage and diversion in the politest manners. With her friends, Sophronia embarks on a thrilling first year's education, full of adventure and excitement. From curtsies to covert operations, this upbeat tale promises a rousing and unique coming-of-age YA steampunk story.
8. Spare and Found Parts by Sarah Maria Griffin.
Nell Crane, the daughter of a renowned scientist in a city ravaged by an epidemic, has always felt like an outsider with her internal biomechanical heart. As her community rebuilds, Nell struggles to find her own place and contribute to society. 
When she discovers a mannequin hand and gets an inspired idea, she sets out to build her own companion, despite the fear of advanced technology in her city. Along the way, she uncovers her father's secret experiments and delves deeper into the mysteries of her world. 
9. Illusionarium by Heather Dixon.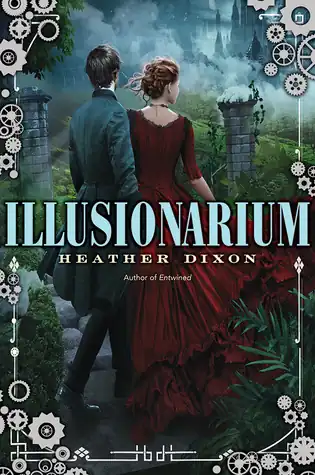 Jonathan, an ordinary boy, is swept into a quest to find a cure for a deadly plague. Along the way, he discovers his prodigious talent for working with fantillium, a chemical that creates shared illusions. 
Jonathan's journey takes him through richly developed parallel worlds, filled with vivid action, humor, and gorgeous writing. 
Drawing comparisons to The Night Circus and Pixar movies, this unique tale is a captivating exploration of the wonders and dangers of unknown worlds, that will delight you with its originality and imagination. This is a perfect read if you want a thoroughly engaging steampunk YA novel. 
10. Mechanica by Betsy Cornell.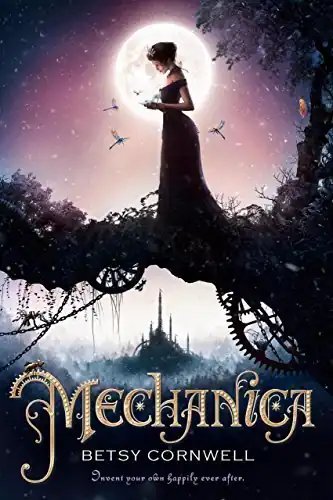 In this steampunk Cinderella retelling, Nicolette, nicknamed "Mechanica" by her stepsisters, discovers a secret workshop on her sixteenth birthday, igniting her imagination for a new life. 
With the help of books, tools, and a mechanical menagerie led by a tiny metal horse named Jules, Nicolette dreams of escaping her servitude. 
As a technological exposition and royal ball approach, Nicolette's chance for freedom beckons. With themes of social justice and family, and gorgeous prose, this richly imagined tale shines as Nicolette realizes that her prince charming may not be the key to her happiness after all.
11. Lady of Devices by Shelley Adina.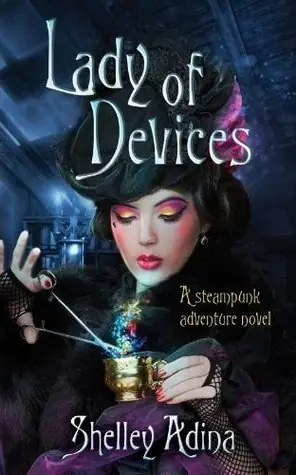 In a world where Victoria is Queen and steam powers the world, Claire Trevelyan, daughter of Viscount St. Ives, defies expectations. With her talents in the chemistry lab and a knack for turning fortune on its head, she rises as the Lady of Devices in the underworld of London. 
When she meets Andrew Malvern, a member of the Royal Society of Engineers, their friendship ignites possibilities. But as danger looms, Claire realizes that betrayal may lurk even among the closest of friendships. With explosive inventions and a quest for dreams, Claire and Andrew must stay alive to see their visions come true.
12. Larklight by Philip Reeve.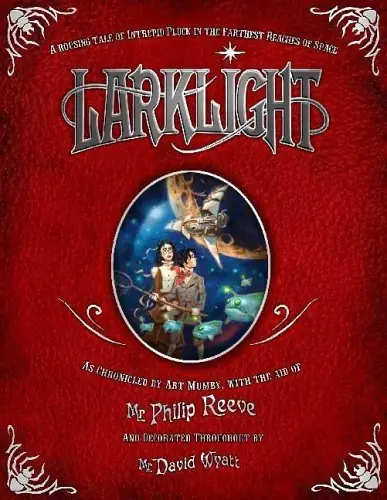 Arthur (Art) Mumby and his sister Myrtle live in Larklight, a house traveling through space. When they receive a rare visitor, Mr. Webster, preparations go awry as they embark on a thrilling adventure. 
From the furthest reaches of Known Space to battling the evil First Ones, Art recounts the sumptuously designed and illustrated tale of their journey to save each other and the Universe. 
Filled with marvels and challenges, Larklight is a delightful and captivating adventure for all ages, and this is a perfect YA steampunk book for middle schoolers.
13. This Monstrous Thing by Mackenzi Lee.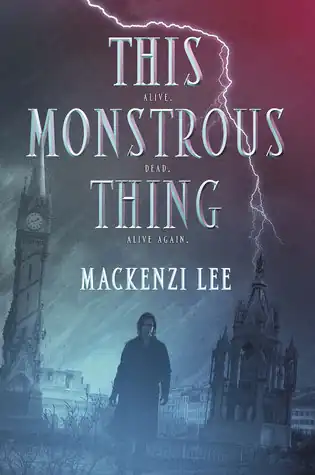 Alasdair Finch is a Shadow Boy, a forbidden mechanic who fixes clockwork men in 1818 Geneva. His world collapsed when his brother Oliver perished and his beloved Mary deserted him. He managed to revive Oliver with clockwork, but only made a beast and fractured their bond. 
When the release of Frankenstein triggers a search for Shadow Boys, Alasdair appeals to his idol, Dr. Geisler, who gives him a hope to flee his torment. 
14. Jackaby by William Ritter.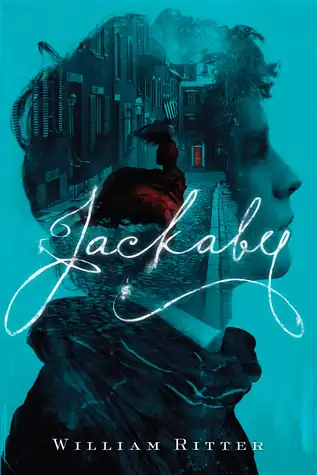 Abigail Rook is a new assistant to R. F. Jackaby, a paranormal detective who can see supernatural beings. Together, they investigate a serial killer who is not human, while the police doubt their claims. 
Abigail's keen observation skills and Jackaby's extraordinary vision make them a perfect team. In this witty and spooky YA steampunk novel, William Ritter combines Doctor Who and Sherlock in a thrilling adventure.
15. The Falconer by Elizabeth May.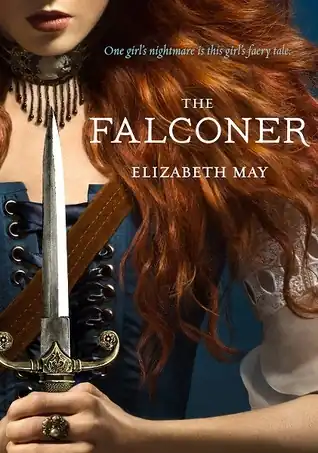 18-year-old Aileana Kameron is a lady by day and a fae killer by night in 1844 Edinburgh. She uses her rare gift and her brilliant inventions to avenge her mother's death and save the world from the fae, who want to slaughter humans. 
She has a secret mentor and a dangerous mission, while keeping up appearances in society. This dazzling YA steampunk novel by Elizabeth May combines steampunk, romance, and Scottish lore in a breathtaking fantasy trilogy for readers who crave genre mash-ups.
16. Camelot Burning by Kathryn Rose.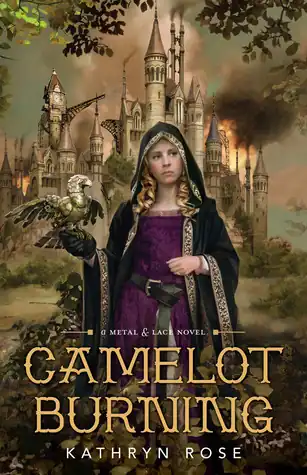 Vivienne is Guinevere's attendant and Merlin's protégé in Camelot. She likes alchemy and mechanics, and loathes the court drama and the charming squire Marcus – who stubbornly insists on becoming ordained. 
She hopes to leave Camelot, but when Morgan le Fay, King Arthur's sorceress sister, invades with dark magic, she must aid Merlin in crafting a steam-powered device to stop her. 
She also must rescue Marcus, who is the only one who can wield the device in combat. This novel is a fascinating YA steampunk retelling of the Arthurian legend with steampunk and romance.
17. Airborn by Kenneth Oppel.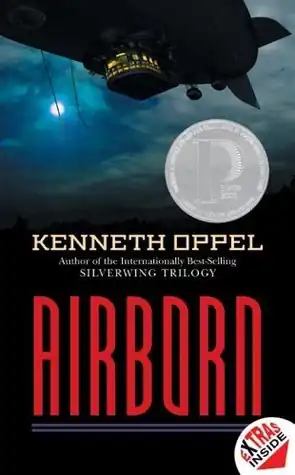 Matt Cruse is a cabin boy on the Aurora, a huge airship that travels across the ocean. He feels at home in the sky and lighter than air. One night he meets a dying balloonist who reveals the existence of mysterious creatures in the air. 
He later meets the balloonist's granddaughter and learns that the creatures are real and amazing. Together, they go on a daring adventure to explore them. 
This list of the best YA steampunk novels wouldn't be complete without Kenneth Oppel's brilliant mix of Jules Verne and Robert Louis Stevenson in a creative world of sky pirates and marvels.
18. The Inventor's Secret by Andrea Cremer.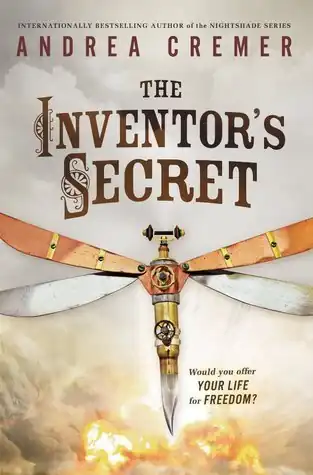 Sixteen-year-old Charlotte and her friends are refugees in a Britain where the empire dominates with horrible machines and the Revolutionary War never occurred. They live on the edge of society and dodge the Labor Gatherers who capture people for the empire's Machineworks. 
When a new exile with no memory arrives at their camp, he brings new dangers and secrets with him. He also has a clue to a mysterious Inventor's Secret that could alter everything. 
This novel is the first in a YA steampunk series by Andrea Cremer that envisions a different nineteenth-century North America, and you absolutely do not want to miss it.
19. Fever Crumb by Philip Reeve.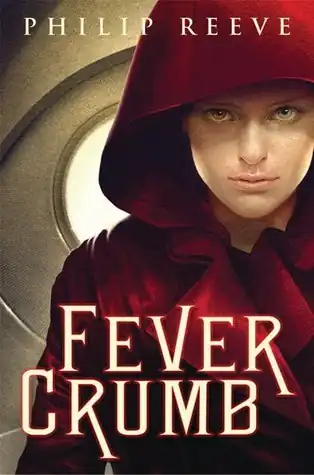 Fever Crumb, a young girl raised by Dr. Crumb of the Engineers, defies societal norms as the only female apprentice in the order. When she's enlisted by archaeologist Kit Solent for a confidential project, Fever's plagued by mysterious memories. 
As she uncovers her past, she's targeted as a possible Scriven, a non-human race previously hunted down. 
With questions about her identity and the secrets of London, Fever Crumb is a thrilling and captivating tale that will leave readers breathless with anticipation. If you're in the mood for a YA steampunk novel with captivating prose and a strong female protagonist, then this book is perfect for you. 
20. Stormdancer by Jay Kristoff.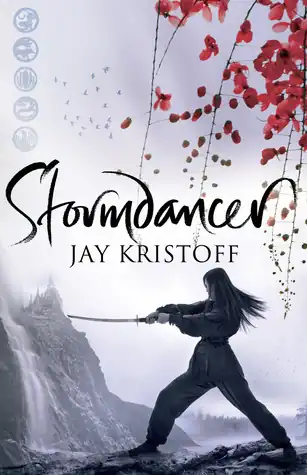 In a world where Arashitoras are believed to be extinct, Yukiko and her warrior father Masaru are tasked with capturing one for the Shõgun. But their mission becomes more perilous than anticipated, leaving Yukiko stranded in the wilderness with a fierce, crippled arashitora as her only companion. 
Despite their initial animosity, Yukiko and the beast form an unexpected bond. As Yukiko learns of the Shõgun's atrocities and meets a young man with secrets and a rebel group, she becomes determined to seek justice against the oppressive empire, but wonders what two unlikely allies can really achieve against such power.
21. Magic Under Glass by Jaclyn Dolamore.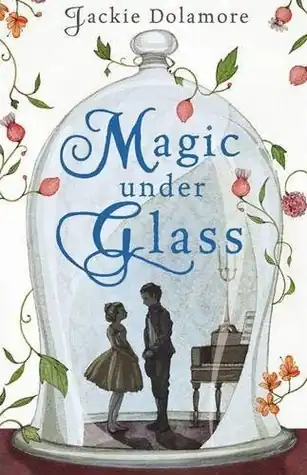 Nimira, a struggling music-hall performer, finds hope when she is hired by wealthy sorcerer Hollin Parry to accompany an exquisite piano-playing automaton. 
However, as she delves into Parry's world, unsettling rumors of ghosts, madness, and cruelty towards fairies emerge. 
Nimira's discovery of a trapped fairy spirit inside the automaton leads to a forbidden love, but also sets her on a desperate race against time to save the fairy realm from impending doom. 
With secrets unraveling and stakes high, Nimira's journey in this fast-paced YA steampunk novel takes her on a thrilling adventure filled with danger and romance.
---
These are just some of the best YA steampunk novels to read and enjoy, and there are so many others that will take you on amazing journeys and introduce you to really fascinating characters. 
So, whether you're a seasoned steampunk enthusiast or new to the genre, these novels will definitely captivate your imagination and transport you to a world of gears, gadgets, and clockwork wonders. 
Here are some other posts with steampunk recommendations:
10 Empowering Steampunk Books Featuring Strong Female Protagonists
10 Engaging Books for Kids and Teens to Discover the Genre