K-pop isn't just about music and dance – it's also about love, heartbreak, and the struggles of chasing your dreams.
The best idols train their socks off before performances, and whenever you sit with the final product – a variety show or a new favorite track – know that you're with the summation of their labor and sweat. 
And, if you're looking for a great read that captures the essence of K-pop while also exploring the joys and pitfalls of romance, look no further.
In this post, I'm going to introduce you to the most romantic books about K-pop that are sure to make you swoon.
Featuring upcoming idols, fancy trips, and a whole lot of fun that's going to definitely have you humming a melody, I'm absolutely sure that you're going to love the books on this list.
Here are the best romantic books about Kpop idols: 
1. XOXO by Axie Oh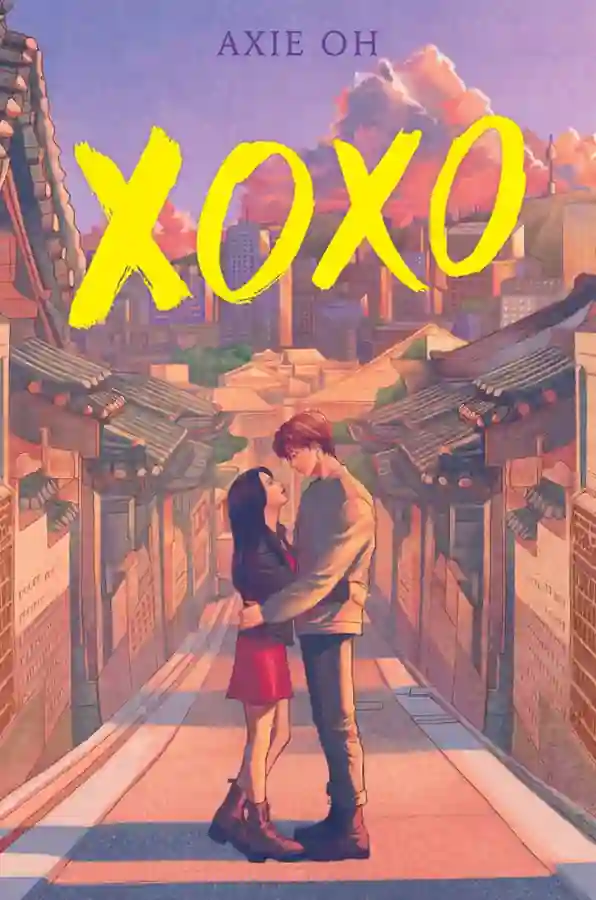 Jenny dreams of attending a prestigious music conservatory, but meeting Jaewoo in a Los Angeles karaoke bar changes everything. He takes her on a wild adventure before disappearing. 
Months later, Jenny discovers that Jaewoo is a student at the same Korean arts academy she's attending, and a member of a major K-pop band.
 As their romance heats up, Jenny must choose between love and her carefully planned future.
2. K-pop Confidential by Stephan Lee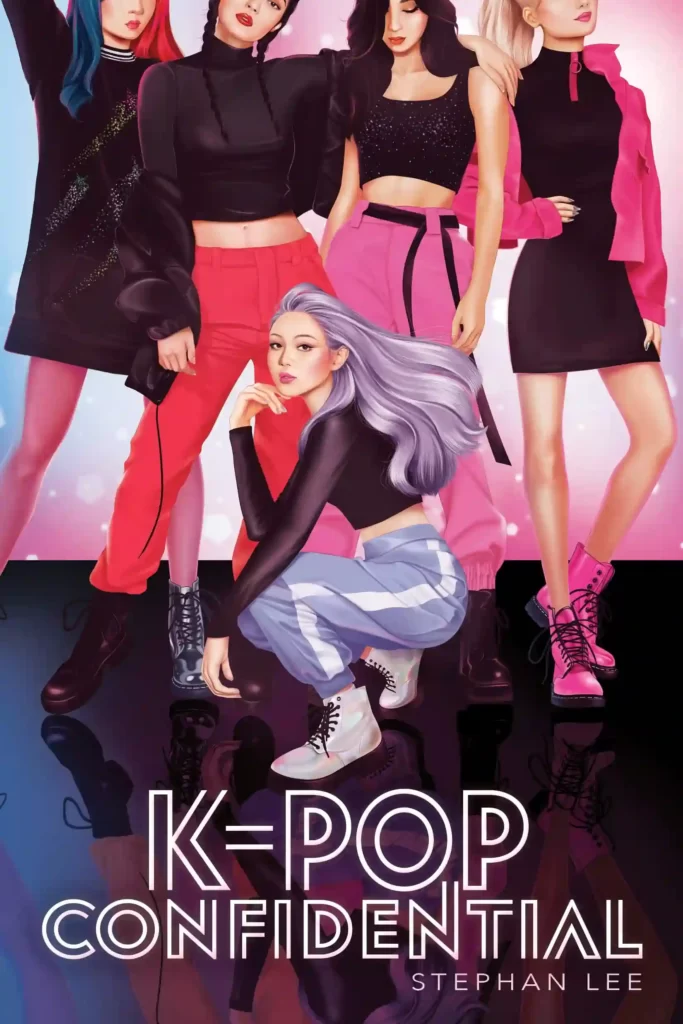 Candace wants to become a K-pop idol but doesn't think it's possible until she lands a spot in the trainee program of SLK's music label.
Under strict supervision in Seoul, she perfects her performance skills, learns Korean, and follows the industry's strict rules – including no dating. 
When she meets a dreamy boy trainee, she risks it all, and as she battles to debut, Candace wonders if she has what it takes to become a perfect K-pop idol and if it's worth risking everything for.
3. I'll Be The One by Lyla Lee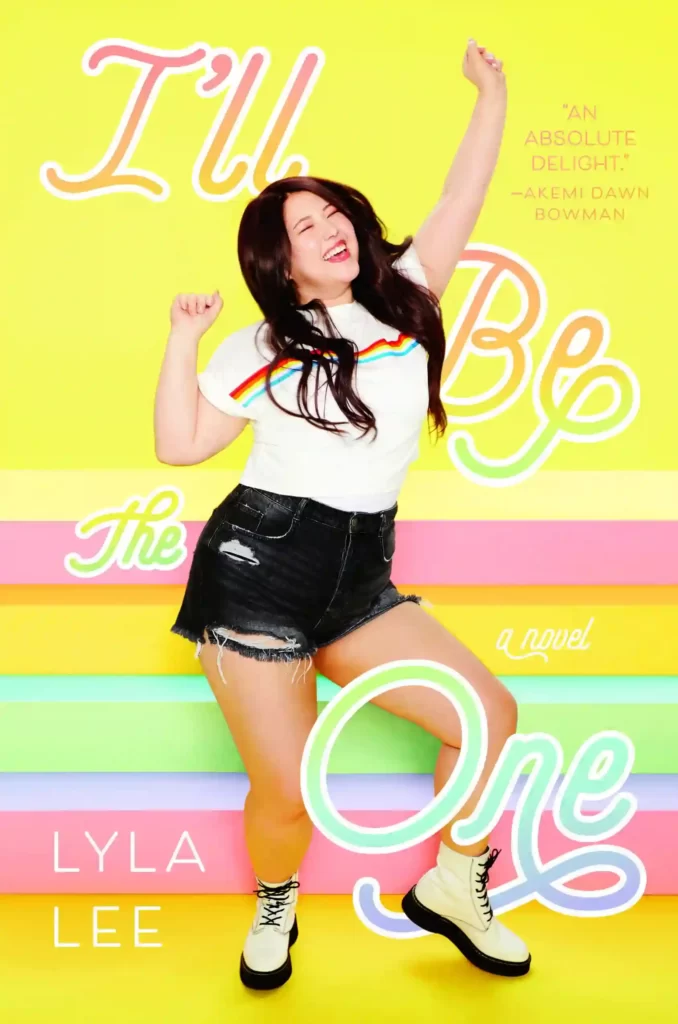 Skye Shin is breaking all the rules in her quest to become the first plus-sized K-Pop sensation.
Despite being told that she shouldn't dance, wear bright colors or call attention to herself, she is determined to take the industry by storm. 
After nailing her audition, she faces a whirlwind of practices, performances, and reality TV drama.
However, Skye is not prepared for the fat-phobic beauty standards of the Korean pop entertainment industry and the media scrutiny that comes with fame.
This is a fantastic pick, and it's so much more sweeter because of the representation. If you're on the lookout for a solid book on K-pop idols, then you're going to love this book. 
4. Once Upon A K-Prom by Kat Cho
Elena Soo has always felt overshadowed by everyone around her, but one thing she's certain about is that she has no interest in prom.
Instead, she wants to save her community center. So when her childhood best friend and now international K-pop star, Robbie Choi, shows up to ask her to prom, Elena is confused. 
The sweet and goofy boy she remembers is now a stylish K-pop sensation with pink hair and hordes of fans. Plus, the paparazzi and online haters that come with him are the last things she wants. But she can't stop thinking about his smile.
5. Idol Gossip by Alexandra Leigh Young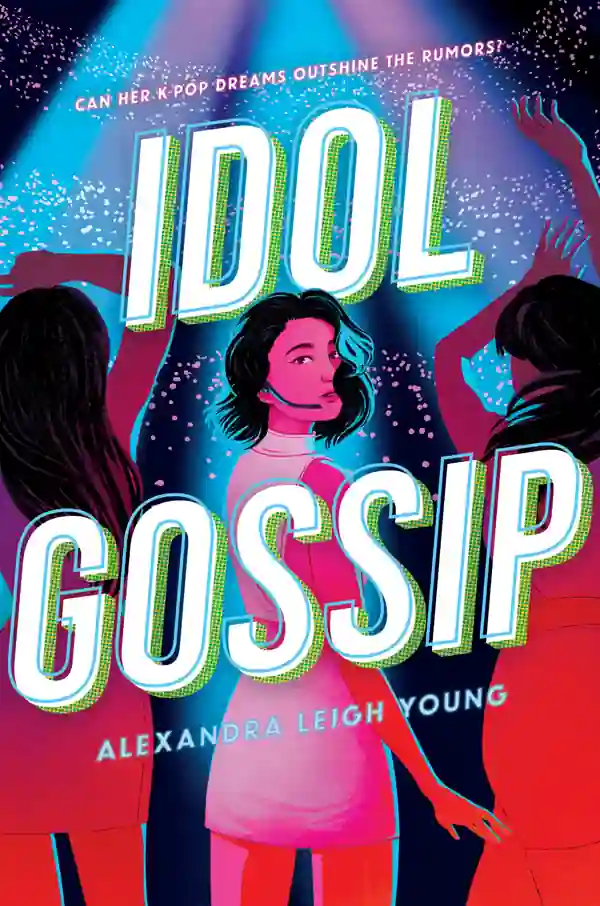 Every Friday, Alice Choy and her little sister Olivia head to a noreabang in Seoul, dressed in their new South Korean prep-school uniforms.
Alice used to take singing lessons in San Francisco, but now she pours herself into karaoke. When an older woman hands Alice a business card, she sees it as her chance to become an elite K-pop star with Top10 Entertainment's Star Academy. 
With her sister's support, Alice dreams of leading her group on stage before 50,000 fans. But influential bloggers and anti-fans may get in the way.
This debut about standing out and fitting in, dreaming big, and staying true, is perfect for K-pop fans and newcomers to the phenomenon.
6. Comeback by Lynn Ashwood and Rachel Rose
Emery Jung, aka M, has achieved his wildest dreams as a beloved K-pop star in NEON.
But with fame comes scrutiny, and one mistake can lead to a viral disaster. Meanwhile, Alana Kim has given up her passion for music after a tragic loss and seeks refuge with her family in Korea. 
Fate intervenes when Alana collides with M and they must team up to protect NEON's reputation.
As they navigate the challenges of fame, their friendship grows into something deeper, and they will have to make it work in the cutthroat world of K-pop 
7. Somewhere Only We Know by Maurene Goo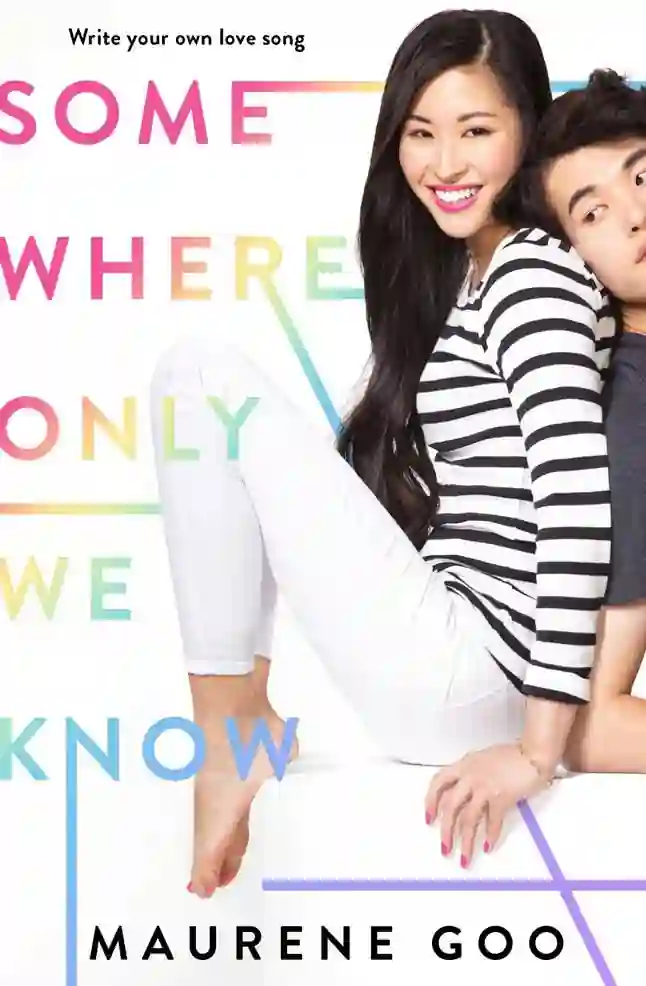 Lucky is a K-pop star at the top of her game, having just wowed thousands of fans in Hong Kong with her hit song "Heartbeat."
Now in her hotel room, she craves a burger while preparing for her American debut on The Tonight Show. 
Meanwhile, Jack is on a secret tabloid assignment, sneaking into the same hotel. When he meets a determined girl in slippers searching for a burger, he can't help but be intrigued.
Little do they know, their chance encounter at midnight will change everything.
8. Scandalized by Tara Frejas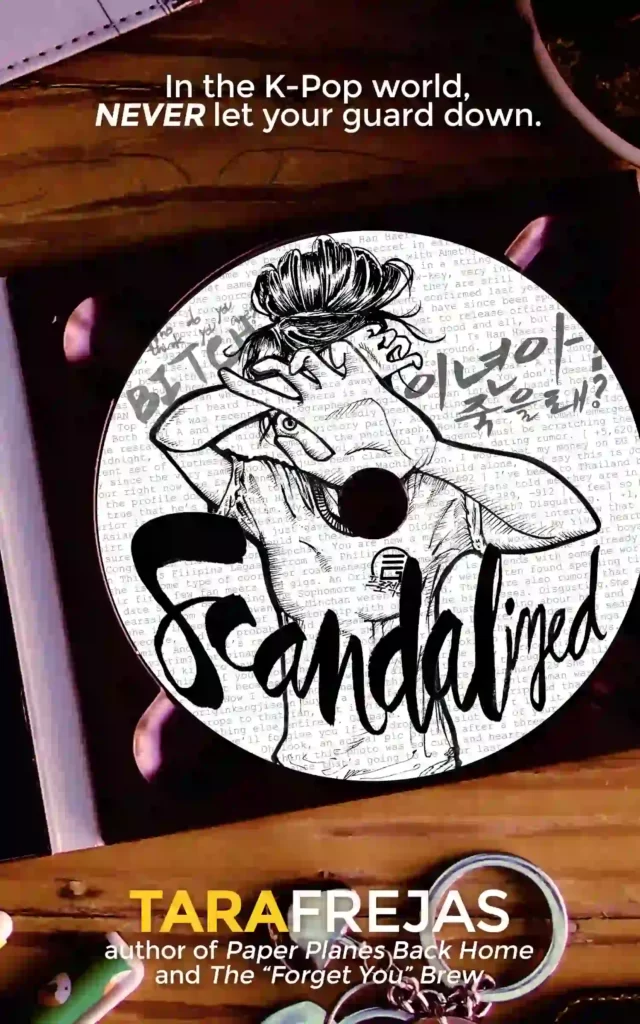 Fi Legaspi is a successful road manager for one of South Korea's biggest bands, East Genesis Project, until a scandal erupts and she becomes the target of fangirls' wrath. 
Seeking refuge, Fi returns home and unexpectedly finds comfort in someone other than her longtime crush.
As her career and heart hang in the balance, Fi must decide whether to give up her dreams or fight for what she truly wants.
9. The Beautiful Dead by Jun Prince 
In this book about K-pop idols, Yubin feels out of place in her K-pop group SIITY, but her connection with her schoolmate Jieun has kept her grounded.
However, as SIITY gears up for a reality show, Yubin discovers Jieun has been dead for five years and is haunting her. 
Meanwhile, other members of the group are dealing with their own issues, including abusive family members and supernatural experiences.
To survive the show and the dangers around them, they must band together and win over their fans. Failure isn't an option.
10. Hello, I Love You by Katie M. Stout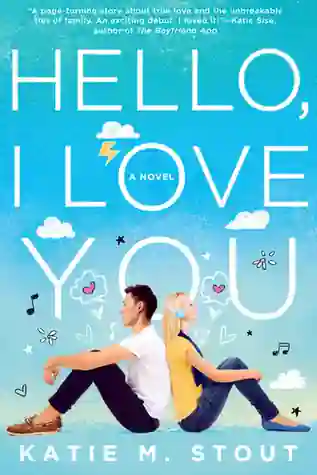 In this upbeat romantic novel, Grace Wilde is determined to escape her family's music legacy and her brother's breakdown.
She finds refuge in a Korean boarding school, but her roommate's twin brother, KPOP superstar Jason, brings her back into the world of fame. 
Despite her initial dislike for Jason, they form a friendship to support Sophie. However, Grace can't ignore the sparks between them, jeopardizing her promise to leave the music industry behind.
This fun and fresh young adult novel follows Grace as she discovers herself and experiences first love.
11. Kpop Club by Y. R. Choi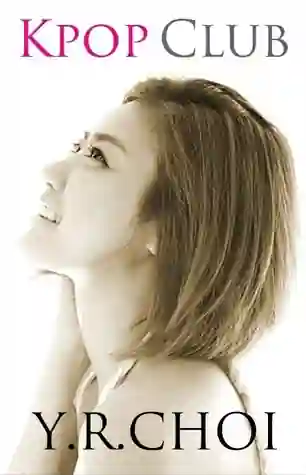 Fresh out of high school, Krystal is chasing her dream of becoming a KPOP star.
Despite several setbacks, she finally lands an audition with famous KPOP producer KYM, who signs her on as the last member of his new multinational girl group, Kpop Club.
The clock is ticking as the girls have only three months to prepare for their debut performance. 
Along the way, Krystal may have found something special, but will she have what it takes to make her dreams come true? Ice-cold lattes and red hot K-pop stars await in this exciting and upbeat journey towards success.
12. Heart and Seoul by Erin Kinsella
Tessa Hale's book is being adapted into a K-drama and she's ecstatic to meet the cast and crew in Seoul.
However, things take a star-struck turn when she realizes the male lead is her longtime crush, K-pop idol Baek Eun Gi.
Eun Gi is looking to escape the drama of his music career and when their paths unexpectedly cross, they try to forget about it. 
But when scandalous photos surface, their music company suggests a marriage of convenience to save face. It could turn their lives upside down, but it might also be the best thing that's ever happened to them.
13. Idol Burning by Rin Usami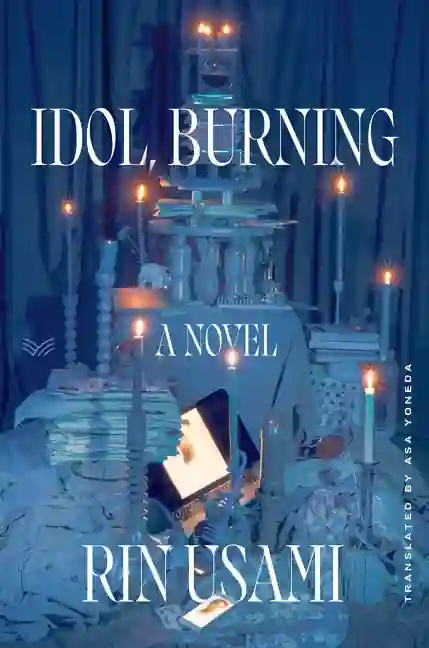 Akari, a high school junior, is infatuated with Masaki Ueno, a member of the popular J-Pop group Maza Maza. She creates a blog about him, obsessively scrolls through information about him, and hopes to see the world through his eyes.
When rumors surface about Masaki assaulting a female fan, Akari becomes even more fanatical and shares every detail on her blog. 
As Masaki's situation spirals, Akari's troubles worsen too. Idol, Burning is a searing novel about fandom, stan culture, the pop idol industry, social media's seductive power, and the emotional void that opens when an idol becomes a flawed person.
While this book revolves around a Jpop idol, it's still fantastic reading that any Kpop stan would relate to. 
14.Y/N by Esther Yi
Y/N is a riveting novel about a Korean American woman living in Berlin who becomes obsessed with a K-pop idol, Moon.
Moon's captivating performances and charming personality quickly consume her life, leading her to write fanfic featuring herself and Moon.
But when Moon abruptly disappears, our unnamed narrator flies to Seoul in search of her love. Misadventures and miscommunications lead her to the entertainment company that manages Moon's band, until she finally meets Moon in a secret location.
With a convergence of art and reality, Y/N is a captivating journey of self-discovery and love.
15. Shine by Jessica Jung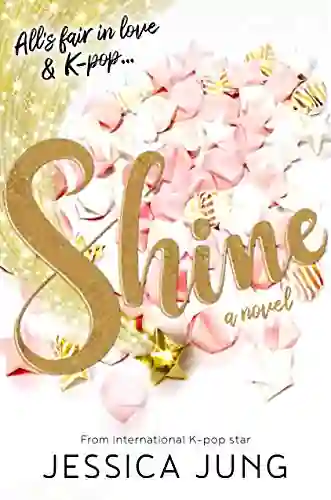 Seventeen-year-old Korean American Rachel Kim is living her dream at DB Entertainment, one of Seoul's largest K-pop labels. Training 24/7, striving for perfection, and avoiding romance is all part of the job. 
However, as scandals within the industry come to light, Rachel begins to question whether she has what it takes to succeed.
To make matters worse, she develops feelings for Jason Lee, a DB golden boy and K-pop star who seems to understand her better than anyone else. 
16. Idol Thoughts by J. S. Lee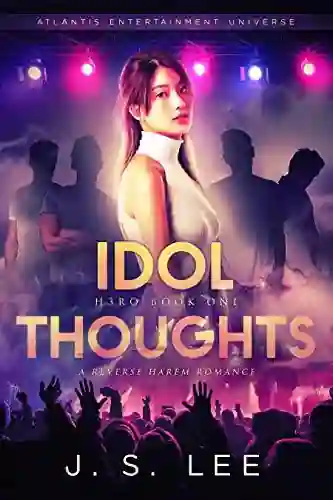 In this reverse harem K-pop romance book, our protagonist finds herself managing a failing K-Pop boy band, H3RO, and she has to bring them back to stardom.
But with six talented and attractive members to manage, she realizes it won't be an easy task. 
As she works to save their careers and their dreams, she discovers something unexpected – the possibility of falling in love with all of them.
With her heart on the line, can she balance her newfound responsibilities with her growing affection for the band?
---
I could go on and on about the most romantic books about K-pop, but I'll leave you with this final thought: the world of idols is full of surprises, and the relationships that develop between them are often just as exciting as their music.
These books capture that magic perfectly, and I just know that you're going to enjoy them as much as I did.
Please check out the related posts for more fun recommendations and happy reading!