May is definitely going to be a good month, and with all these new YA book releases set to hit our shelves soon, there's no limit to the level of exciment. 
From fantasy adventures to contemporary romances, there's something for everyone to look forward to. 
So, if you're eager to dive into the latest and greatest YA reads, read on for a sneak peek at some of the best new YA books coming out in May 2023. 
Plus, make sure to check out my comprehensive list of all the May 2023 book releases to plan your TBR list accordingly!
Top May 2023 YA Book Releases
1. Nigeria Jones by Ibi Zoboi.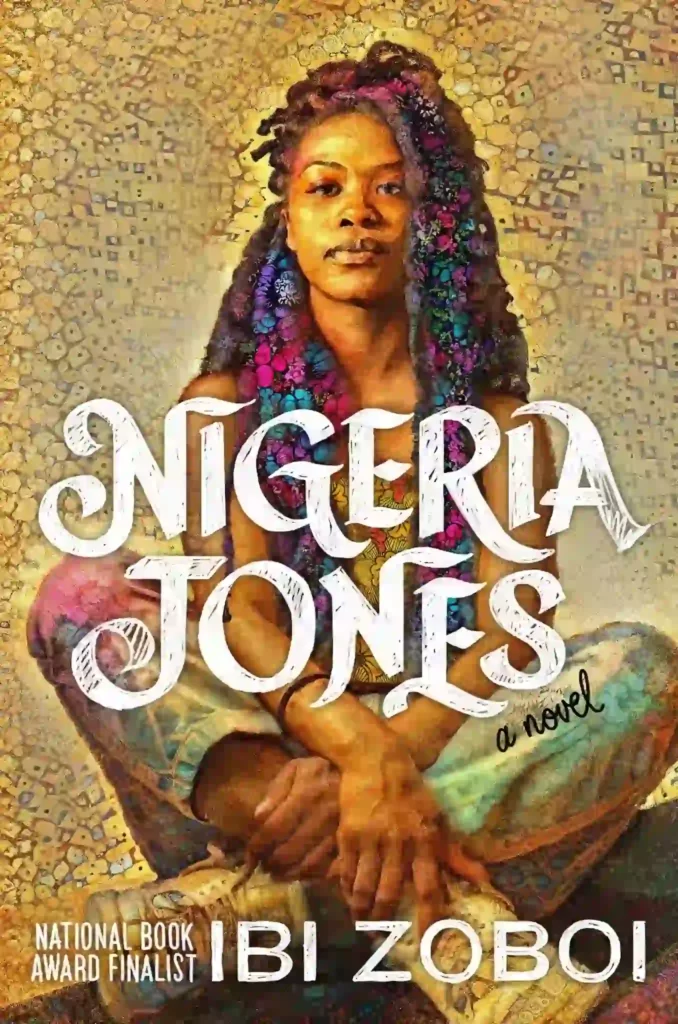 Nigeria, a young girl raised in a Black separatist group, faces upheaval when her mother disappears. As she cares for her baby brother and steps into an unwanted role, Nigeria uncovers her mother's secrets, leading her to question her life and family. 
With courage and resilience, Nigeria embarks on a journey of self-discovery and fights for her own revolution in this searing coming-of-age story by acclaimed author Ibi Zoboi. This is one of my most anticipated releases of May 2023.
Expected publication date: May 9th, 2023. 
2. Don't Ask If I'm Okay by Jessica Kara.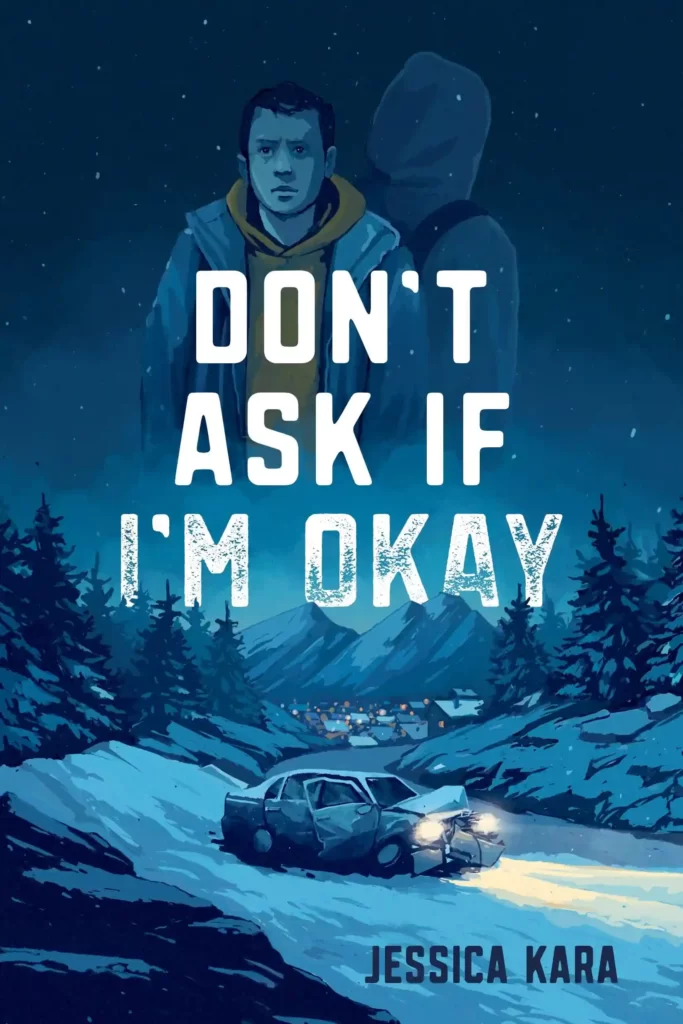 Heartfelt and bittersweet, this coming-of-age story explores the tender space of healing where grief meets love. A year after a tragic car accident that took his best friend, Gage struggles to find himself. 
Determined to move on, he applies for his dream job, pursues a crush, and plans a memorial. But suppressing his grief only makes it worse, and Gage must decide whether to hide his pain or seek help and reveal his broken heart to find real strength.
Expected publication date: May 16th, 2023. 
3. No Perfect Places by Steven Salvatore.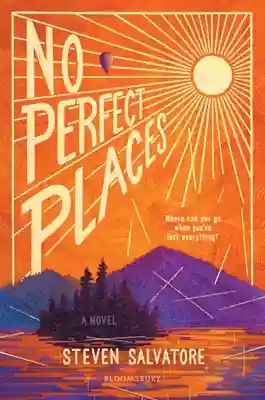 From acclaimed author Steven Salvatore comes a YA tale of twin brothers navigating a life-changing secret left behind by their deceased father. As Alex and Olly struggle with their father's death and the revelation of a secret half-brother, their bond is tested. 
With lies and grief threatening to tear them apart, they must confront their past and learn to belong in this thought-provoking novel about family, secrets, and finding connection against all odds.
Expected publication date: May 30th, 2023. 
4. Only This Beautiful Moment by Abdi Nazemian.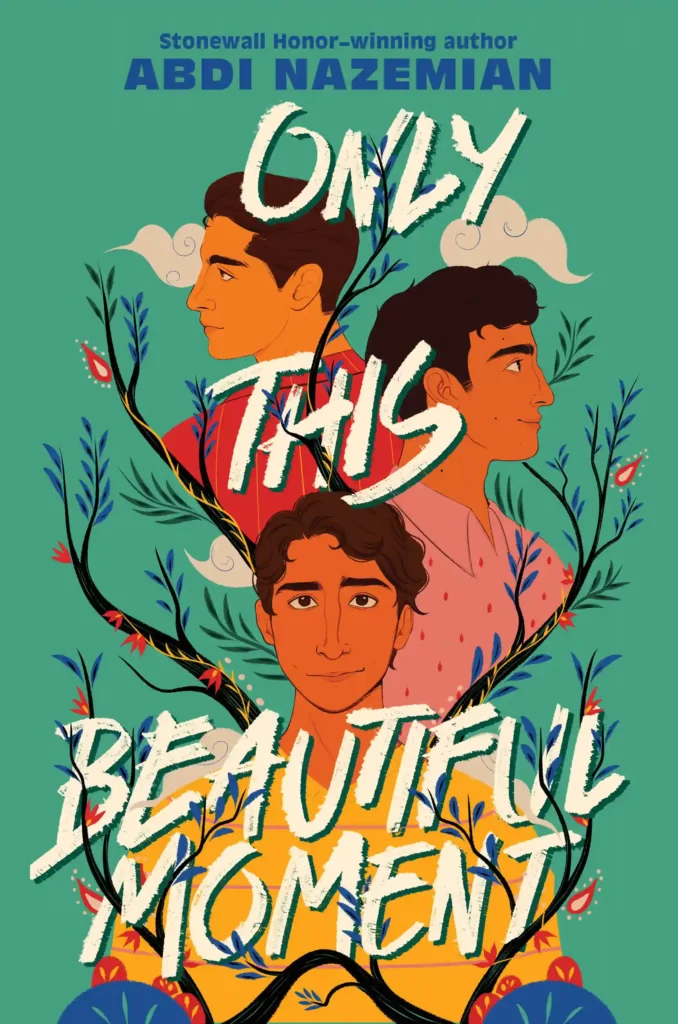 As Moud grapples with family secrets in Tehran, Saeed navigates revolution in 1978, and Bobby hides his sexuality in 1939 Hollywood, their stories intertwine. 
Against the backdrops of Tehran and Los Angeles, this poignant tale explores intergenerational trauma, love, and the beauty of defining one's own identity. Perfect for fans of Last Night at the Telegraph Club and Darius the Great Is Not Okay.
Expected publication date: May 9th, 2023. 
5. I'm Not Supposed to Be In The Dark by Riss M. Neilson.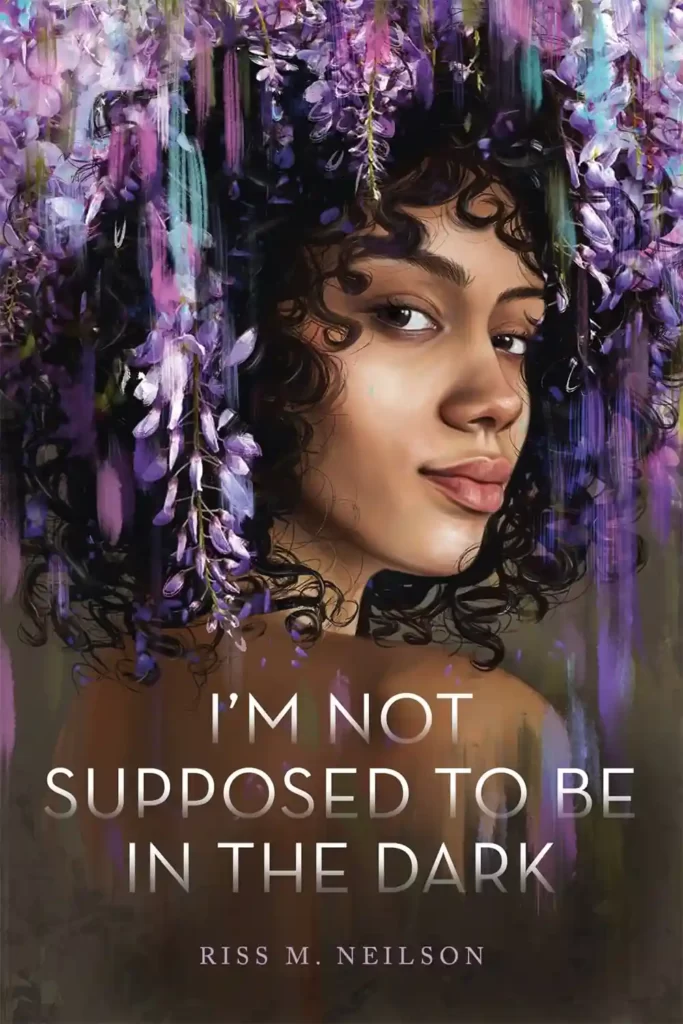 From the author of Deep in Providence comes a thrilling paranormal romance for young adults that's set to be released in May 2023. Aria, who can no longer see ghosts due to a special tea, suspects her ex-best friend Derek is possessed. 
As they race to uncover the mystery, sparks fly and Aria must confront her past to save Derek's life. Perfect for fans of White Smoke and Twilight, this bone-chilling and spellbinding tale is about love, forgiveness, and facing the darkness within.
Expected publication date: May 9th, 2023. 
6. Breakup, Makeup by Stacey Anthony.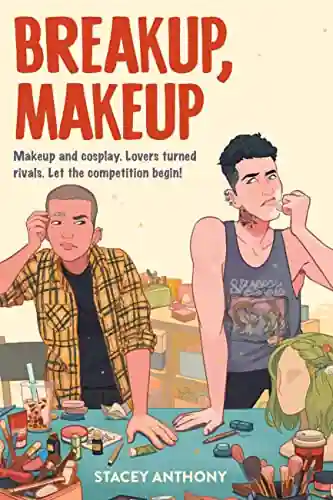 Eli, a talented but struggling makeup artist, enters a competition for a scholarship to their dream school, but must face off against their ex-boyfriend and fellow influencer, Zach. 
With their artistic dream and feelings on the line, Eli must overcome self-doubt and juggle it all for a chance at success and love in this uplifting tale of perseverance and second chances.
Expected publication date: May 9th, 2o23. 
7. Girls Like Girls by Hayley Kiyoko.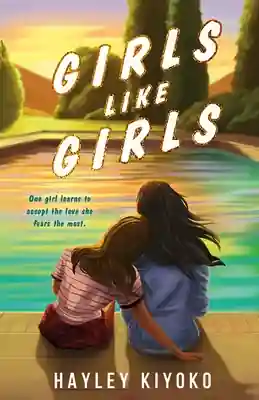 Hayley Kiyoko, the trailblazing pop star, actor, and director, presents her debut novel based on her hit song and viral video, GIRLS LIKE GIRLS.
 Seventeen-year-old Coley, reeling from loss, meets Sonya in rural Oregon and their immediate attraction blooms. Coley fears she's unworthy of love, while Sonya grapples with her own feelings. 
As they confront their fears and accept the love they deserve, they learn to embrace their truth and find that love is worth the risk. A heartfelt coming-of-age romance about self-acceptance and the power of love.
Expected publication date: May 30th, 2023. 
8. Picture Perfect Boyfriend by Becky Dean.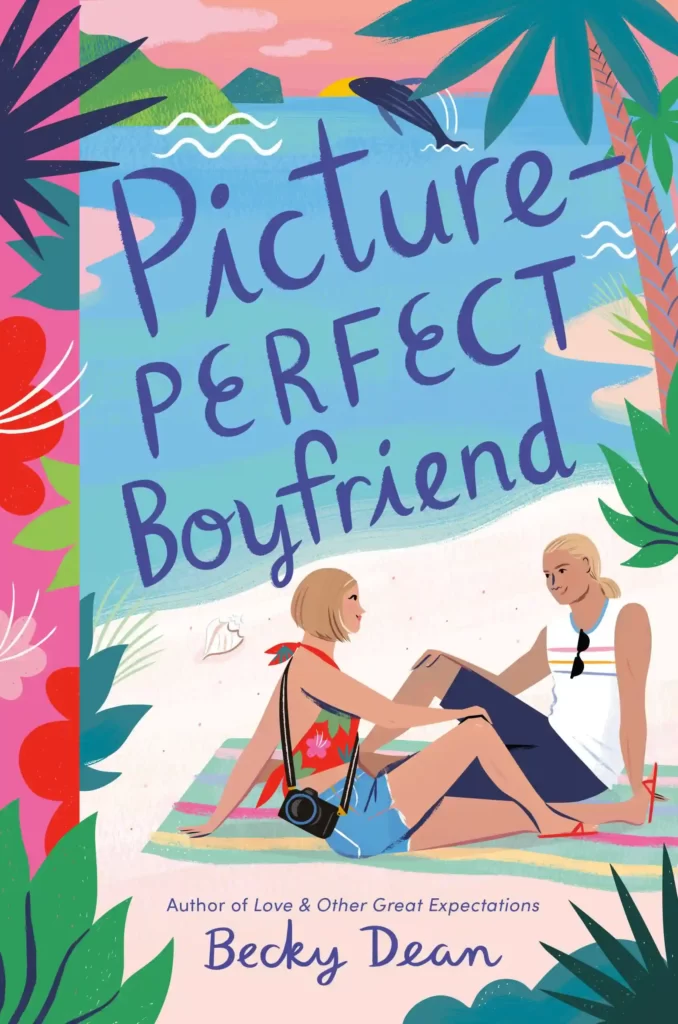 In this funny beach romance from the author of Love & Other Great Expectations, aspiring nature photographer Kenzie Reed creates a fake boyfriend, Jacob, to appease her family. 
But when Jacob unexpectedly shows up on their Hawaii vacation, Kenzie must play along while unraveling his true identity. 
Filled with humor, warmth, and a tropical setting, Picture-Perfect Boyfriend is a delightful read that will sweep readers off their feet into a paradise of love and laughter.
Expected publication date: May 23rd, 2023. 
9. The Secret Summer Promise by Keah Brown.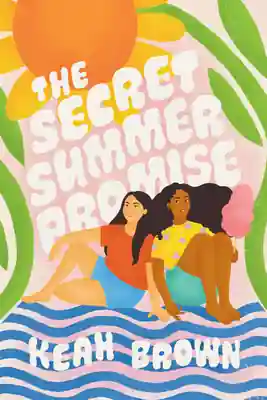 Andrea Williams has big plans for the Best Summer Ever, as listed on her BSE (Best Summer Ever) List. With her crew of friends and supportive parents, she's determined to make up for lost time after recovering from surgery for her cerebral palsy. 
The only catch? Falling out of love with her best friend, Hailee, without Hailee finding out. As Andrea pursues adventures and dates cute boy George, you will be rooting for her. 
Expected publication date: May 9th, 2023. 
10. The Weight of Everything by Marcia Mickelson.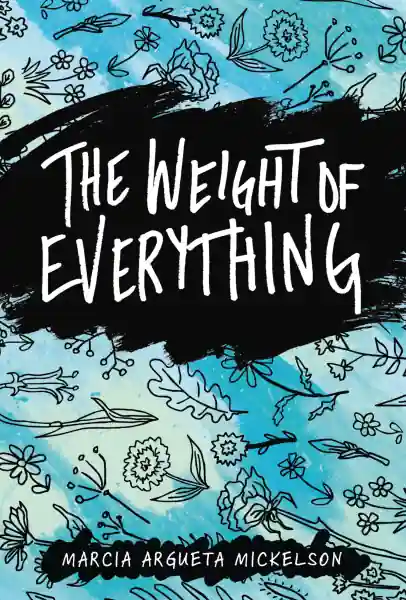 Sarah's world has turned upside down since her mom's death and her dad's struggles. Juggling responsibilities at home and school, Sarah's art takes a backseat to caring for her family. 
But as she unravels her mom's heritage and discovers a hidden piece of history, Sarah finds her voice and the courage to speak up with the support of her classmate, David. This heartfelt story of grief, identity, and finding strength in community is set to be released in May 2023, and I just know it's going to be amazing!.
Expected publication date: May 2nd, 2023. 
11. Riley Weaver Needs a Date to the Gaybutante Ball by Jason June.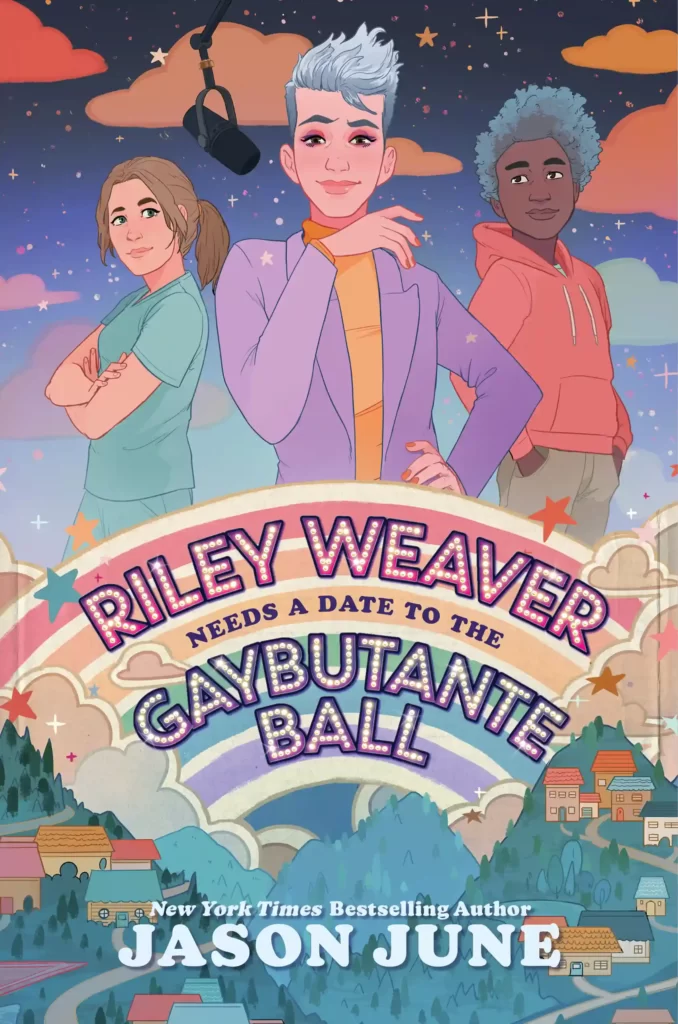 As junior year begins, Riley Weaver is eager to join the prestigious Gaybutante Society. But when he hears a hurtful comment about femme guys, Riley sets out to prove that love knows no labels. 
With a bet to find a masc date for the Gaybutante Ball and a podcast documenting his journey, Riley navigates the challenges of dating while being gay and femme. Jason June's novel is a heartwarming exploration of self-acceptance and the power of betting on oneself.
Expected publication date: May 23rd, 2023. 
12. The Rules of Us by Jennifer Nissley.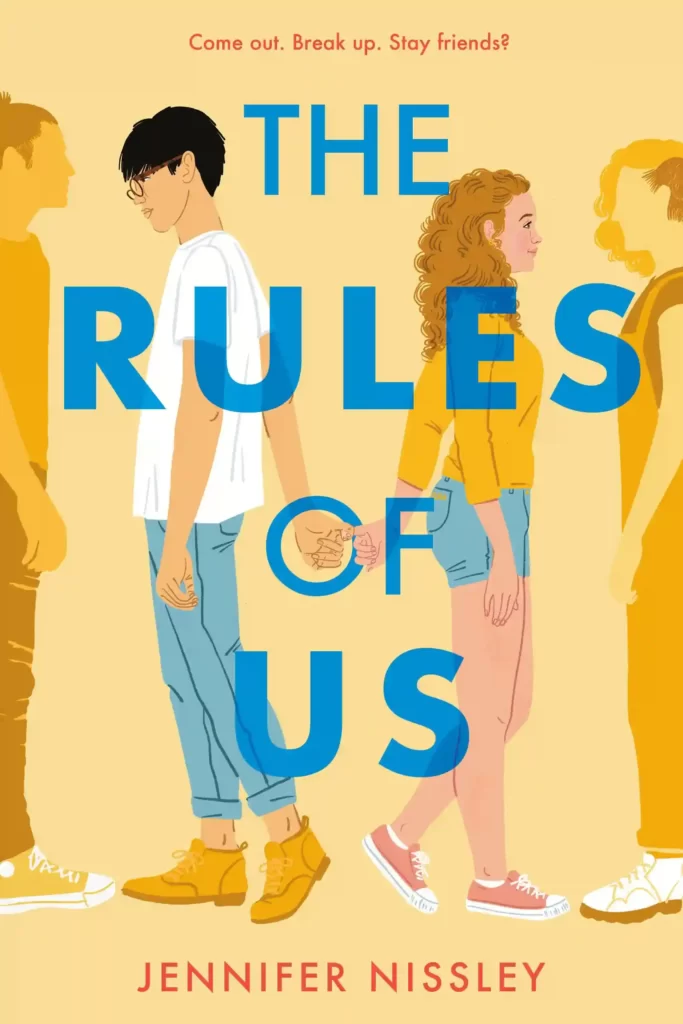 Jillian and Henry are inseparable, until they unexpectedly come out to each other on prom night, leading to a breakup. Determined to stay friends, they navigate new crushes and uncertain futures. 
Jillian plans to approach the breakup with precision, but Henry meets someone new, and Jillian finds herself drawn to a cool girl at school. 
As they explore their desires and identities, Jillian realizes she must let go of the rules that have held her back and embrace the unknown in this heartwarming queer love story about self-discovery and the complexities of relationships.
Expected publication date: May 9th, 2023. 
13. Chasing Pacquiao by Rod Pulido.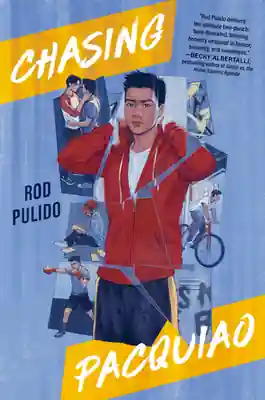 Bobby's survival strategy in a violent high school is to stay invisible, but when he's outed, he must fight back. Inspired by Manny Pacquiao, Bobby takes up boxing to challenge his tormentor, only to be shaken by Pacquiao's anti-queer stance. 
This powerful debut explores identity, resilience, and the complexities of standing up for oneself in the face of adversity, leaving hearts shattered and uplifted.
Expected publication date: May 2nd, 2023. 
14. I Like Me Better by Robby Weber.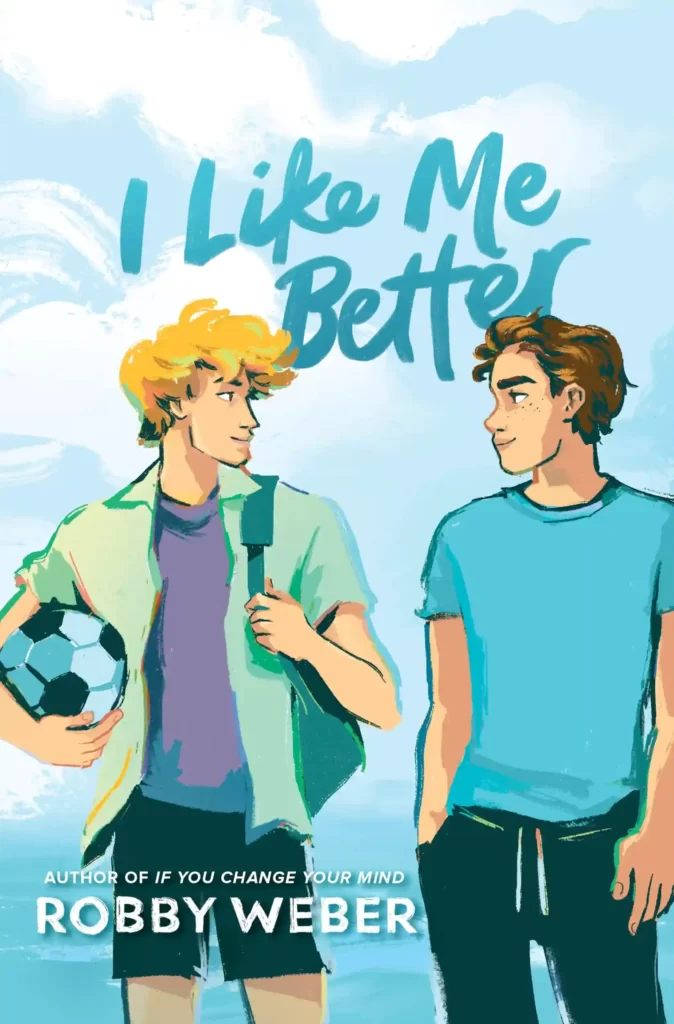 When Zack Martin covers for his soccer captain's prank, he ends up working at a conservation center for the summer. He is drawn to Chip, a handsome intern who doesn't trust him. Zack wants to be with Chip, but can he reveal his secret without losing him?
Expected publication date: May 2nd, 2023. 
15. You Bet Your Heart by Danielle Parker.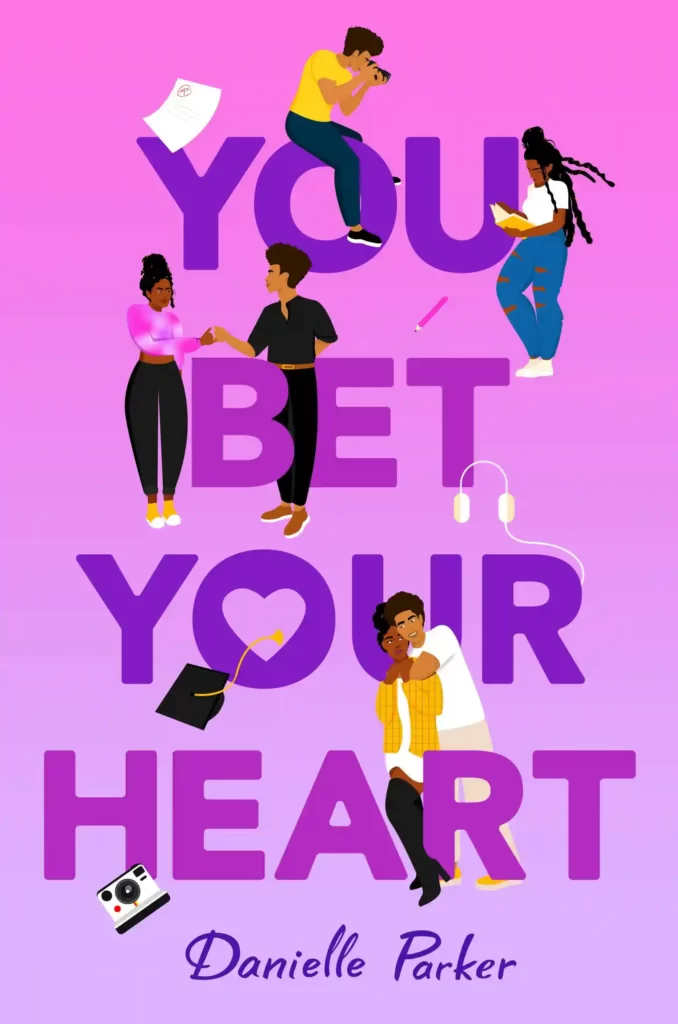 Sasha Johnson-Sun is determined to be Skyline High's valedictorian and win a scholarship. But she faces an unexpected rival: her ex-best friend, Ezra Davis-Goldberg. 
They agree to a best-of-three academic bet to decide the winner. Along the way, they reconnect and learn more about themselves. Can Sasha risk her future for her heart?
Expected publication date: May 30th, 2023. 
16. You Don't Have a Shot by Racquel Marie.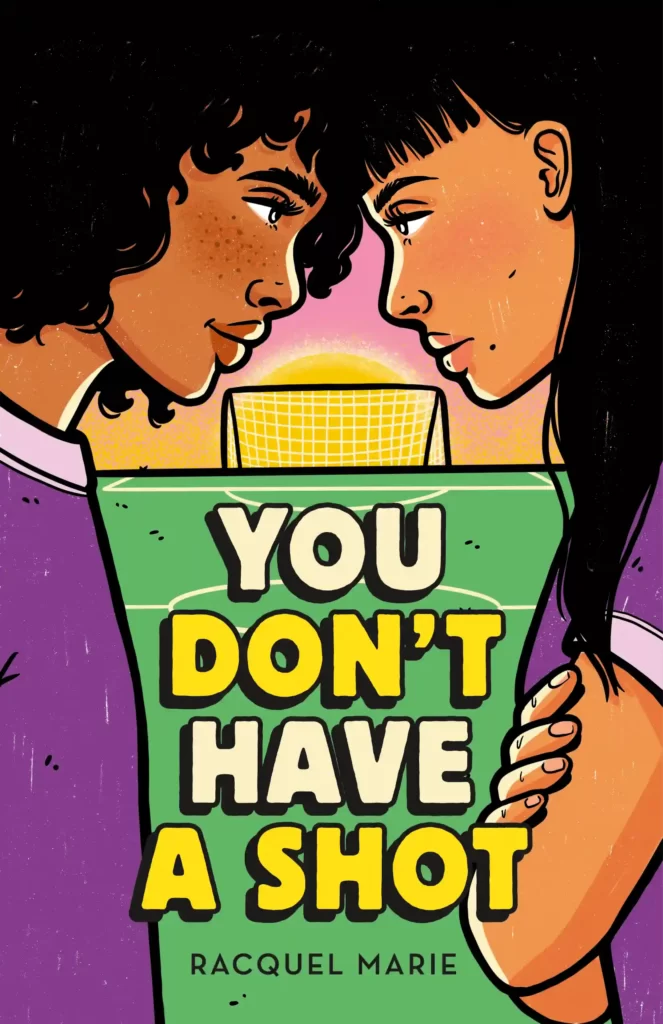 Soccer is Vale Castillo-Green's passion and dream. But a brawl with her nemesis, Leticia Ortiz, ruins her playoff hopes. She goes to soccer camp to prove herself, but she faces another challenge: co-captaining a team with Leticia. 
As they train to catch college scouts' eyes, they also fall for each other. You Don't Have a Shot is a queer YA romance about soccer and self-discovery, and this May 2023 YA book releases promises to be fantastic!
Expected publication date: May 9th, 2023. 
17. Hurt You by Marie Myung-Ok Lee.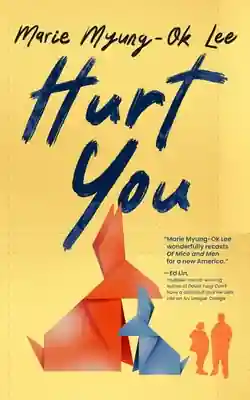 Hurt You is a YA tribute to Of Mice and Men, starring Georgia and Leonardo, Korean-American siblings. 
Leonardo has a neurodivergent condition like autism. Georgia defends him from a cruel society that endangers him with violence. She also struggles with racism and isolation in her new school and at home. 
Expected publication date: May 16th, 2023. 
18. Something Like Possible by Miel Moreland.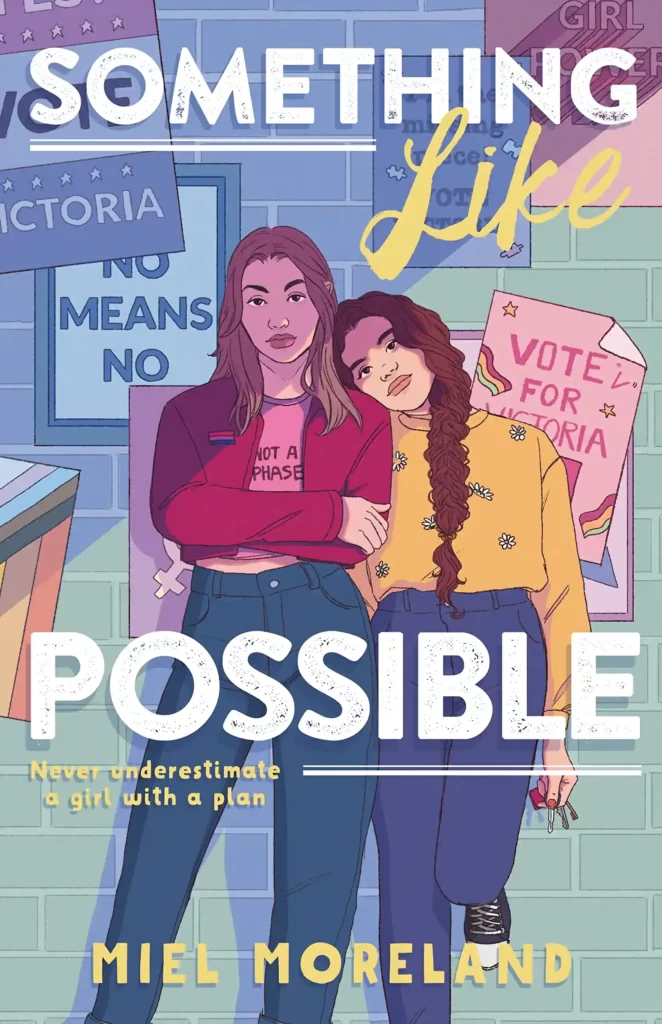 Madison is a bisexual teen who wants to be a political staffer. But her life falls apart when she breaks up with her girlfriend and loses her job. 
She finds a new ally in a cute new candidate for junior class president, but they develop feelings for each other. 
She also exposes harassment in the student government. Something Like Possible is a YA contemporary about ambition, queer solidarity, and resilience that's set to be released in May 2023.
Expected publication date: May 23rd, 2o23. 
19. We Don't Swim Here by Vincent Tirado.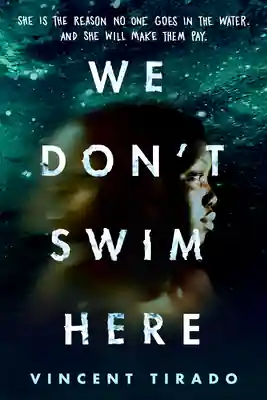 When her grandmother is dying, Bronwyn and her father move to Hillwoods for a year. She feels unhappy and wants to swim in the mysterious waters. 
But Anais, a local girl, tries to keep her away from the dangers hidden in the town. However, Bronwyn's curiosity puts them both in a risky situation.
Expected publication date: May 2nd, 2023. 
20. If Tomorrow Doesn't Come by Jen St. Jude.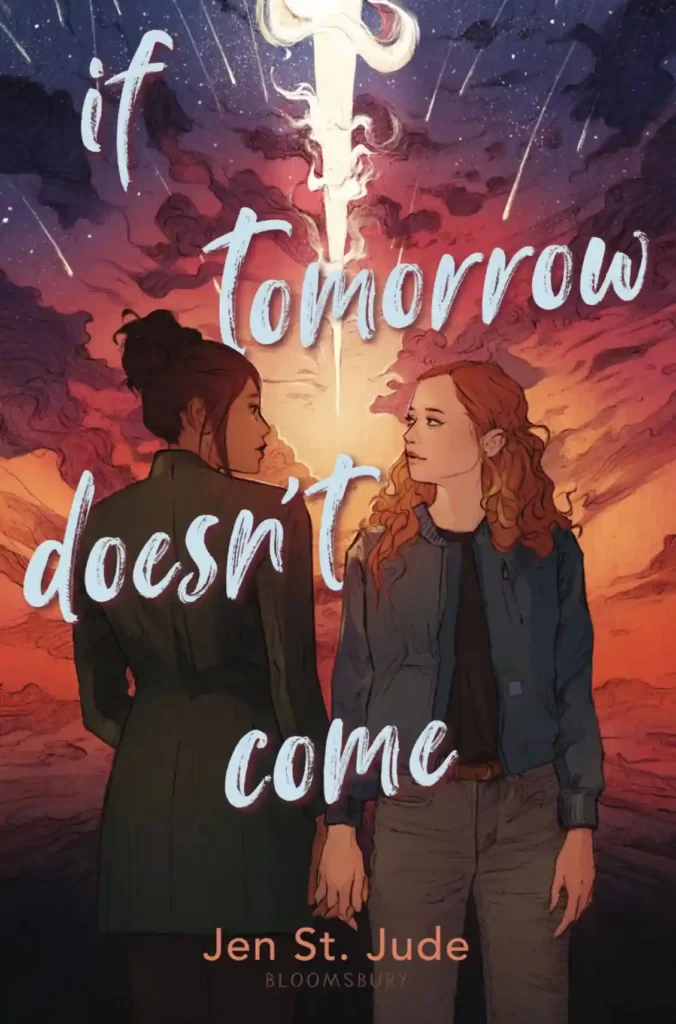 In If Tomorrow Doesn't Come, Avery Byrne faces her depression, her queer identity, and her love for Cass as an asteroid threatens to end the world. 
She tries to survive the last nine days with her secrets intact, but learns to speak her truth, seek help, and find hope in the tomorrows she has left.
Expected publication date: May 9th, 2023. 
21. Julieta and the Romeos by Maria Andreu.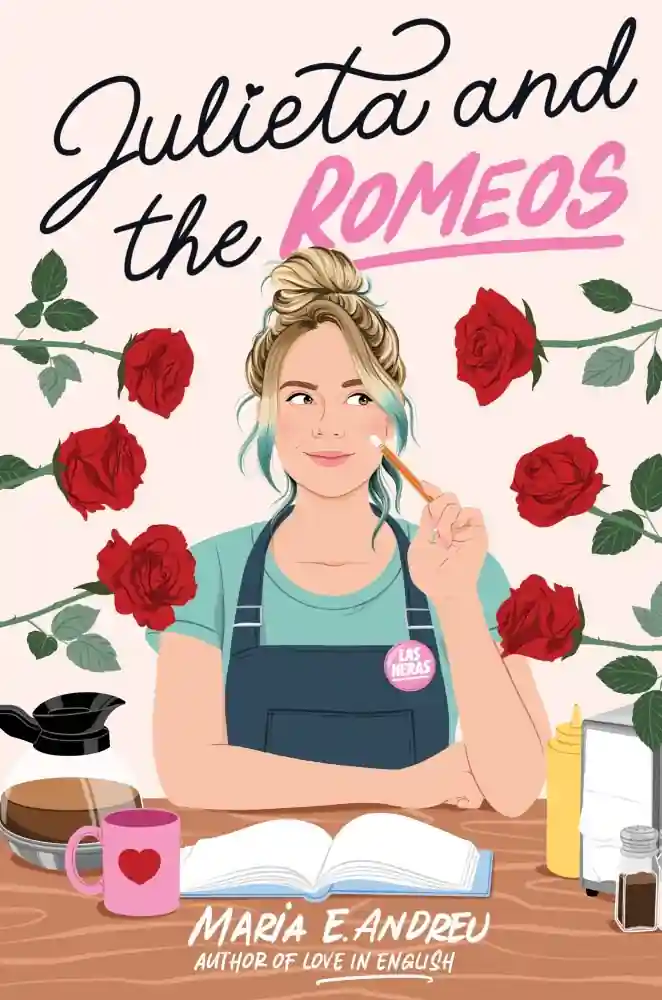 When Julieta publishes her rom-com online, she gets a mysterious co-writer. But who is he? Is it her nemesis, her neighbor, or her friend? 
This YA beach read and bookish mystery will keep you guessing as Julieta discovers that love and romance are full of surprises.
Expected publication date: May 16th, 2023. 
22. The Girl Next Door by Cecilia Vinesse.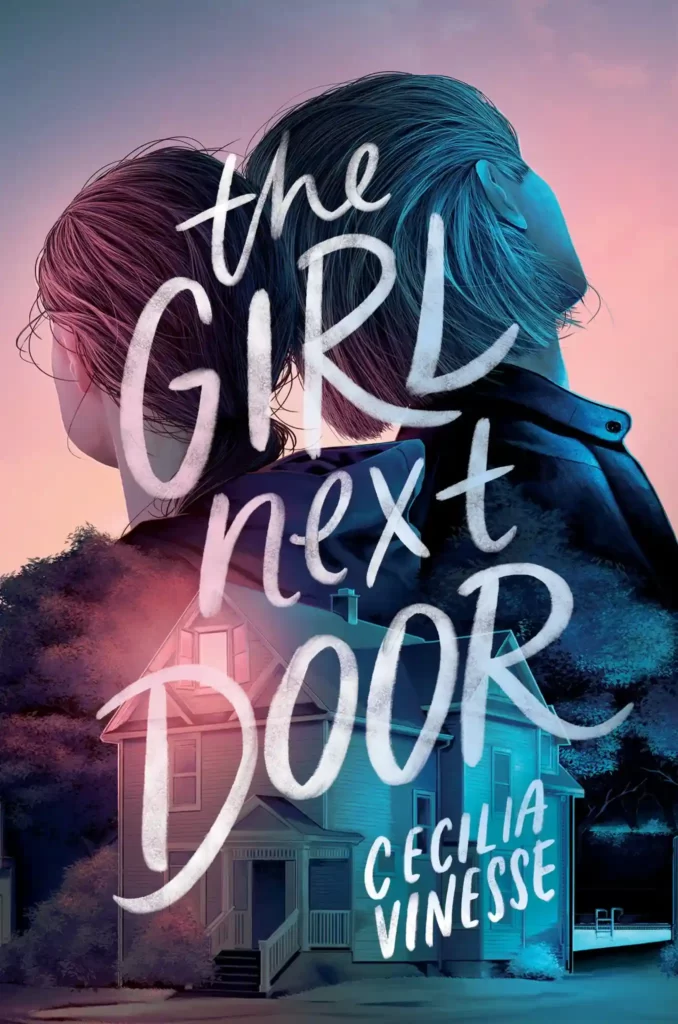 Cleo Ferrara had a perfect plan for her senior year: go to film school with her boyfriend Daniel and become a Hollywood star. 
But when Daniel dumps her for the head cheerleader, Cleo teams up with her ex-best friend Marianne, who was also dumped by the same girl. 
They pretend to date each other to cause some drama, but soon their fake romance turns into something real. Will Cleo find her happy ending or lose her heart again?
Expected publication date: May 30th, 2023. 
23. Rubi Ramos's Recipe for Sucess by Jessica Para.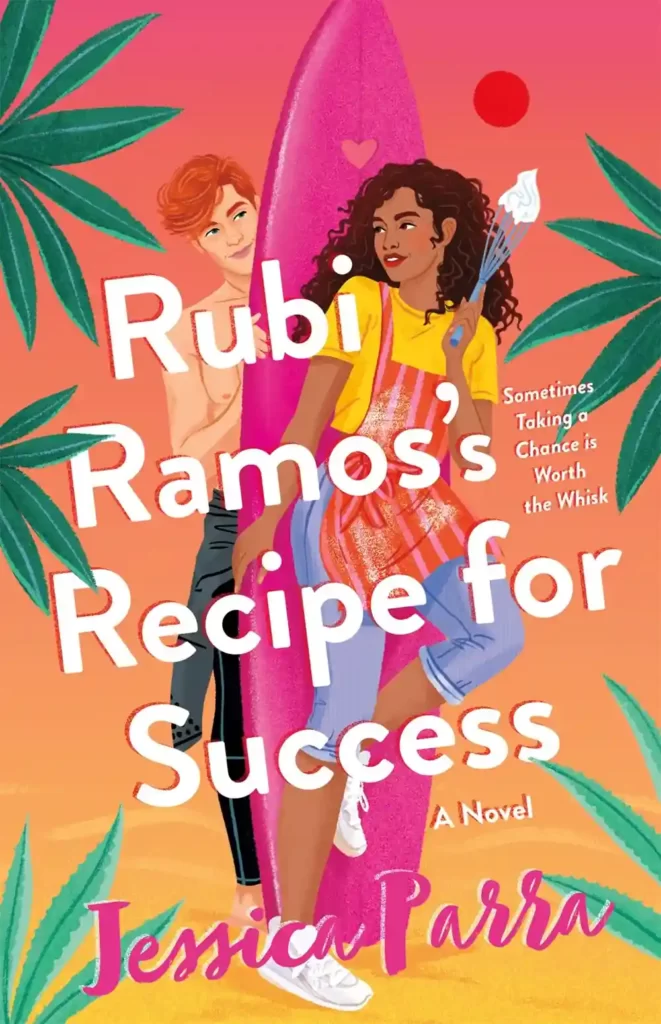 Rubi Ramos has a plan for success: study at Alma University, become a lawyer, and avoid baking at all costs. 
But her dream school puts her on the waitlist, and she needs math tutor Ryan and debate team to impress them. 
She also joins the First Annual Bake Off, risking her parents' displeasure. Will she follow their plan or find her own path?
Expected publication date: May 16th, 2023. 
24. Rhythm & Muse by India Hill Brown.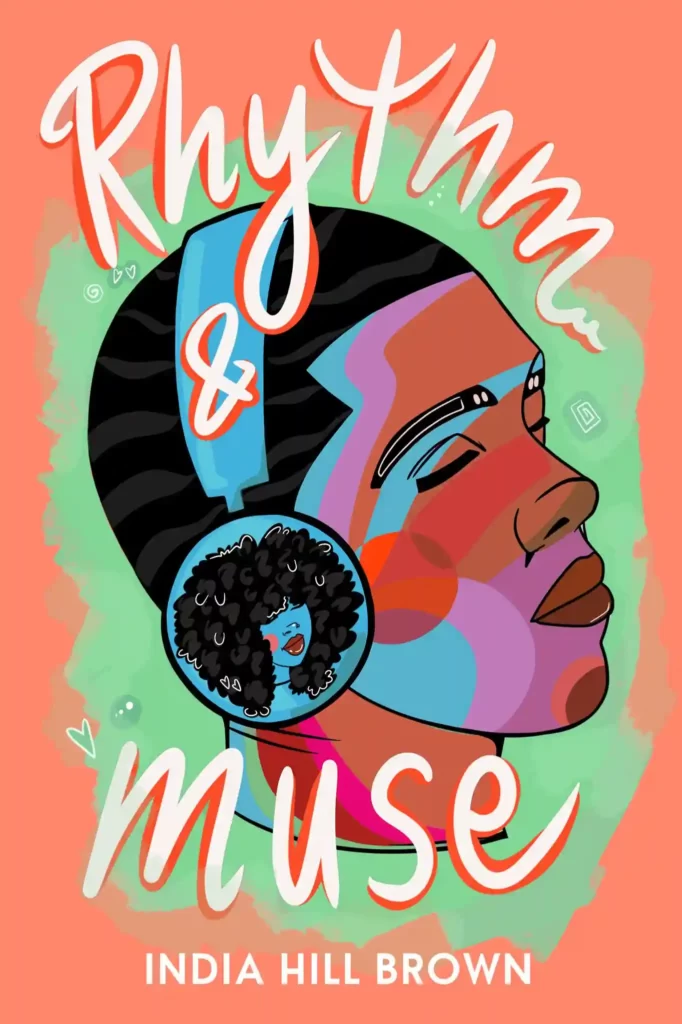 Delia Dawson is a famous podcast host who launches a theme song contest. Darren Johnson is a quiet musician who secretly crushes on her. 
His friends submit his song without his knowledge, and Delia is intrigued by the mystery singer. Will Darren come out of his shell and confess his love? 
This book is a fun and uplifting YA rom-com about Black joy, first crushes, and taking risks for love.
Expected publication date: May 30th, 2o23. 
25. Four Found Dead by Natalie D. Richards.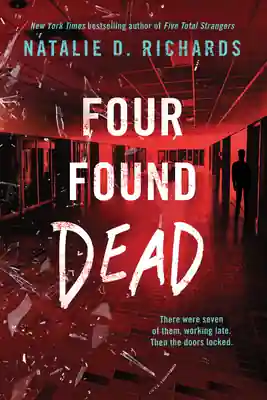 A killer stalks Jo and her co-workers in a shuttered mall after they finish their last shift at Tempest Theaters. 
With the power cut and the exits locked, they must stick together, search the dark ruins, and outwit the murderer before he strikes again.
Expected publication date: May 23rd, 2023. 
26. The Melancholy of Summer by Louisa Onome.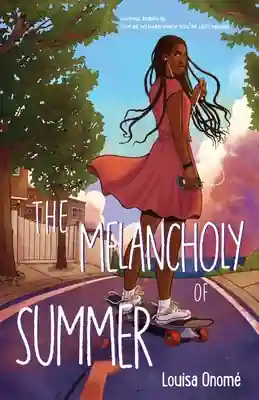 Summer Uzoma's parents are fugitives, and she has to stay with her cousin Olu, a singer she hardly knows. 
In The Melancholy of Summer, Louisa Onomé explores how Summer learns to trust and open up again, with the help of Olu and her friends. This May 2023 new book release is a lyrical YA contemporary about facing your past and finding your future.
Expected publication date: May 30th, 2023. 
27. We'll Never Tell by Wendy Heard.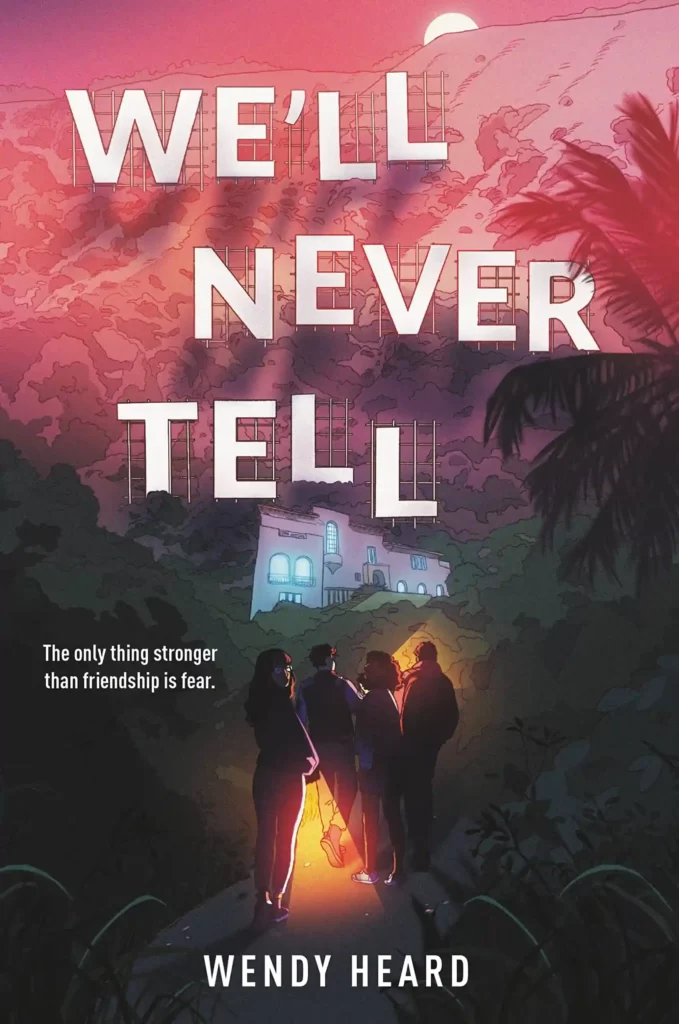 A YouTube channel goes too far when they break into a haunted murder house. One of them is stabbed to death inside. 
The others must find out who did it and what secrets the house hides before they meet the same fate in this gripping Hollywood whodunit.
Expected publication date: May 16th, 2023. 
28. Your Plantation Prom is Not Okay by Kelly McWilliams.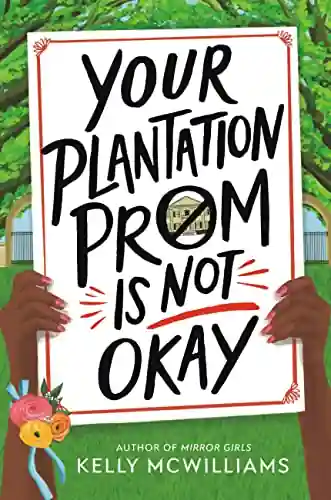 Harriet loves her enslaved people's museum in Louisiana. But she hates the racism she faces every day. 
When a celebrity wedding and a plantation prom threaten to erase the past, she teams up with Layla, a friendly influencer, to stop them. This novel is a smart and funny look at America's legacy.
Expected publication date: May 2nd, 2023. 
29. Time Out by Sean Hayes, Todd Milliner and Carlyn Greenwald.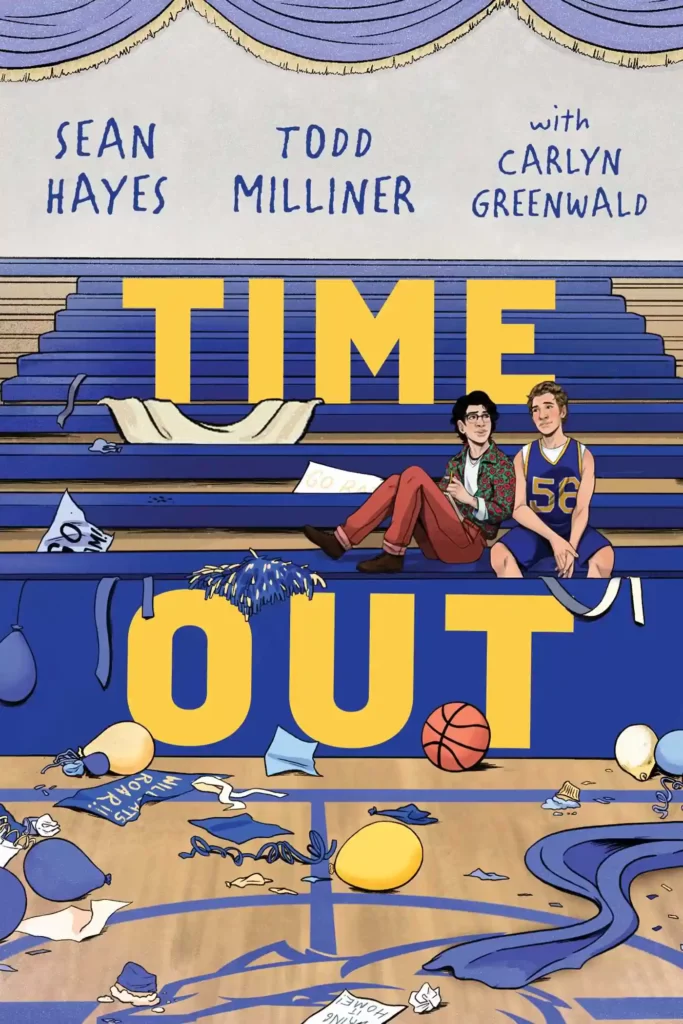 Coming out as gay at a pep rally costs Barclay Elliot his basketball team and his popularity in his small Georgia town. 
He finds a new purpose in a voting rights group led by his best friend Amy and a new love interest in Christopher, a boy he used to dislike. 
But he must also confront the privilege and prejudice that shaped his life.
Expected publication date: May 2nd, 2023. 
30. Margo Zimmerman Gets the Girl by Brianna R. Shrum and Sara Waxelbaum.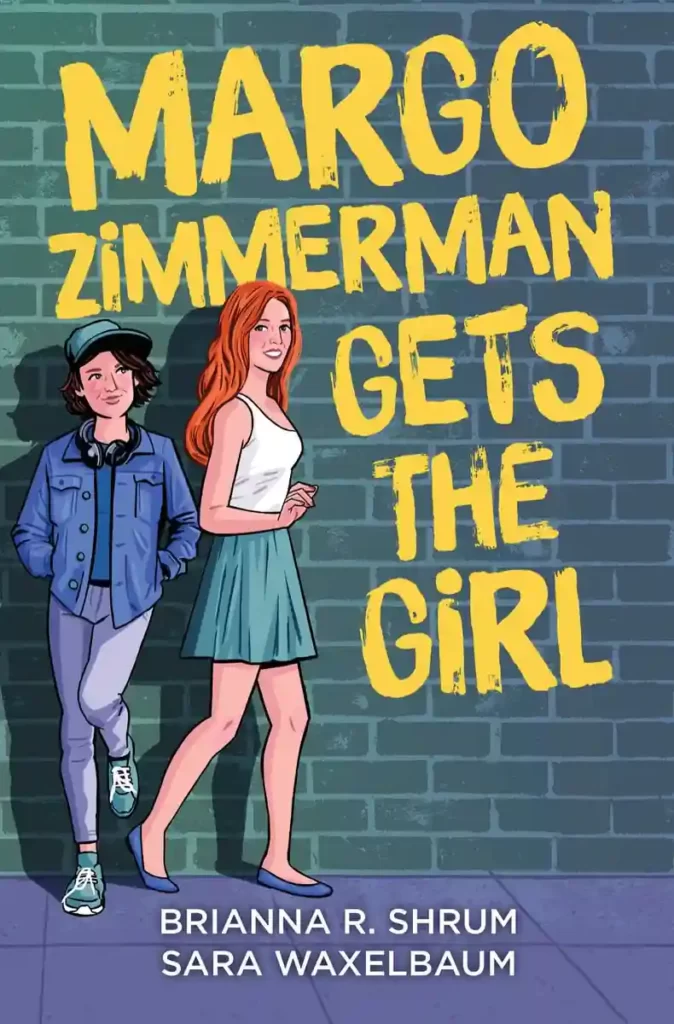 When Margo Zimmerman realizes she's gay, she needs a guide to queer life. 
Abbie Sokoloff is an expert at being gay, but she needs a guide to US History. 
They make a deal: Margo helps Abbie with history and Abbie helps Margo with gayness. But Margo soon discovers she wants more than just lessons from Abbie.
Expected publication date: May 2nd, 2o23. 
31. Make the Fireflies Dance by Rachel Bateman.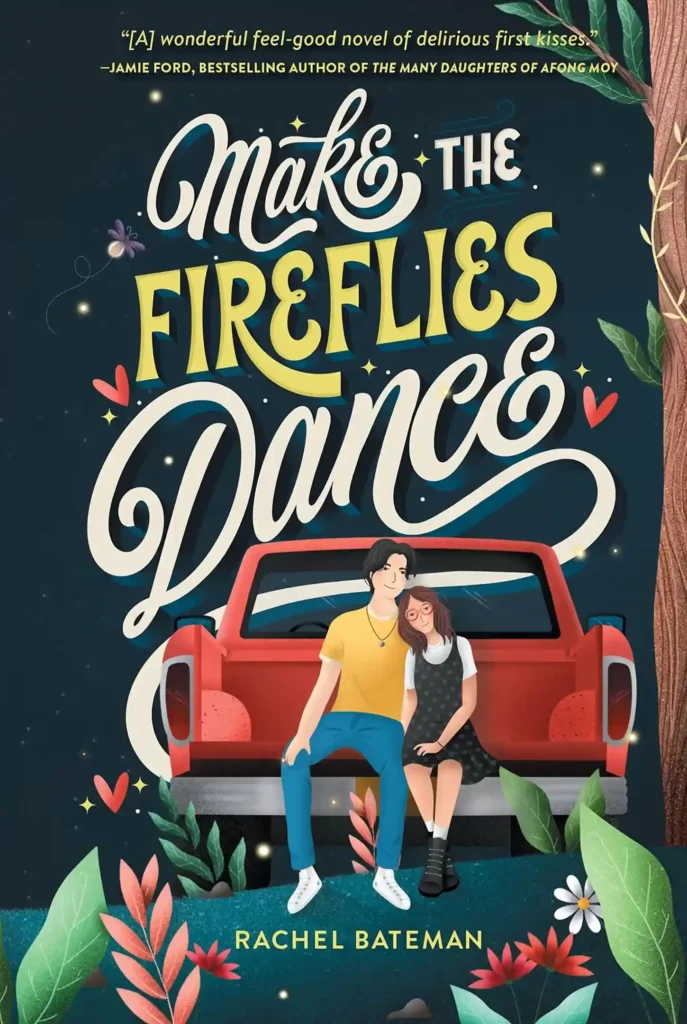 After a kiss from a mystery guy in a theater, Quincy Walker wants to find him before prom. 
She embarks on a series of blind dates with the potential kissers, but things get complicated. 
She has to deal with family issues and a best friend feud, and she starts to like a guy who isn't her kisser.
Expected publication date: May 16th, 2023. 
32. Moonlit Vine by Elizabeth Santiago.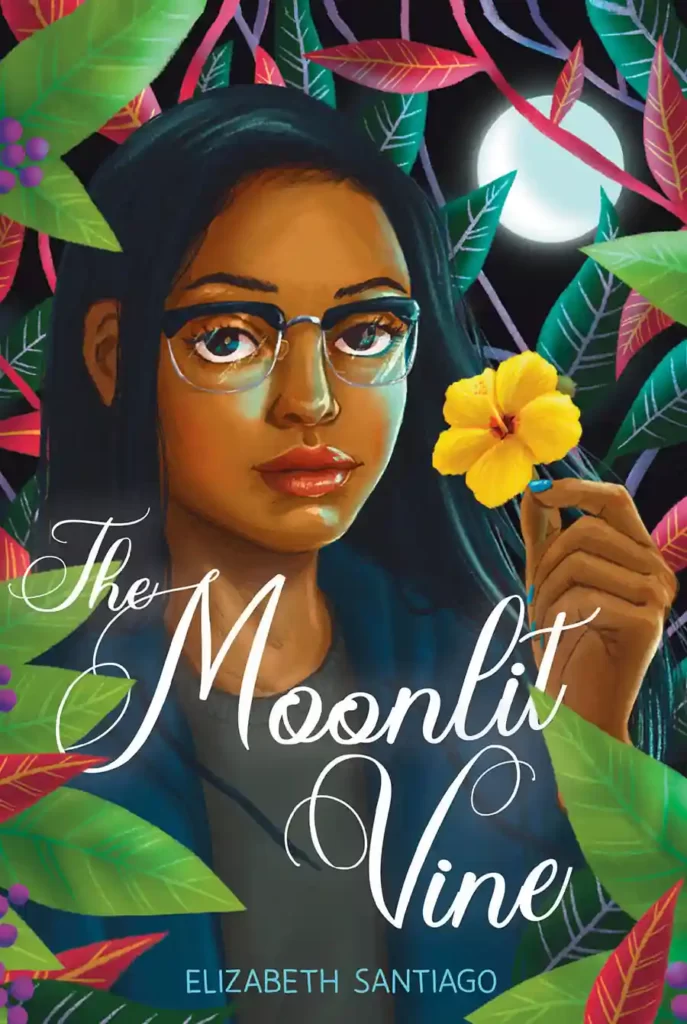 When Taína Perez finds out that she is a direct descendant of Anacaona, a Taíno poet and warrior who defied the Spanish invaders, she is shocked and curious. 
She receives an amulet and a zemi from her grandmother that help her connect with her heritage and face the challenges in her life. 
The Moonlit Vine is a novel that blends history and fiction to explore the resistance and resilience of Puerto Rican and Taíno people. Set to hit the bookshelves in May 2023, this book promises an immersive experience. 
Expected publication date: May 30th, 2023. 
33. Ever Since by Alena Bruzas.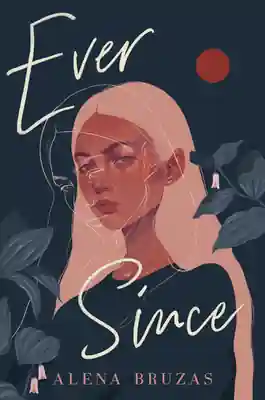 Virginia is that kind of girl who makes bad choices, but she has her loyal friends to support her. When she falls in love with Rumi, her friend's boyfriend, she faces a dilemma. 
She also learns that Rumi's sister Lyra is in danger of being abused by a respected community member. 
In this powerful debut novel, Virginia must find her voice and share her story after trauma.
Expected publication date: May 23rd, 2o23. 
34. Lose You To Find Me by Erik J. Brown.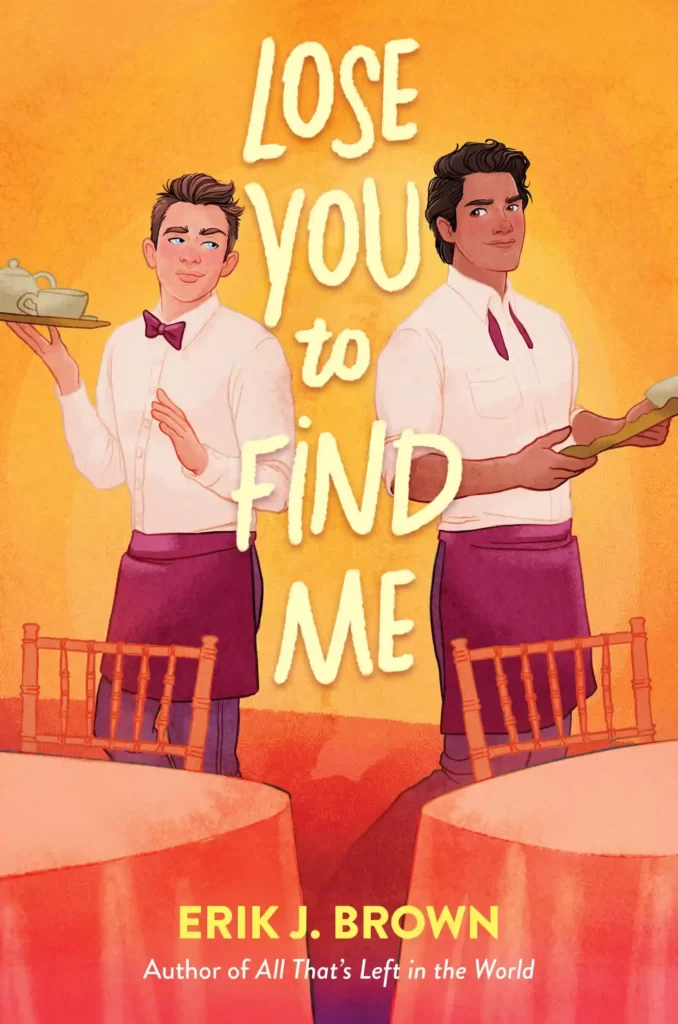 Tommy Dees has a dream: to study at a top culinary school. But he needs a letter from his mean boss, who makes him train the new hire. The new hire is Gabe, his old summer camp crush. 
Working with Gabe brings back memories and feelings, but Tommy has a deadline. Will he choose his career or his love?
Expected publication date: May 2nd, 2023. 
35. The Unstoppable Bridget Bloom by Allison L. Bitz.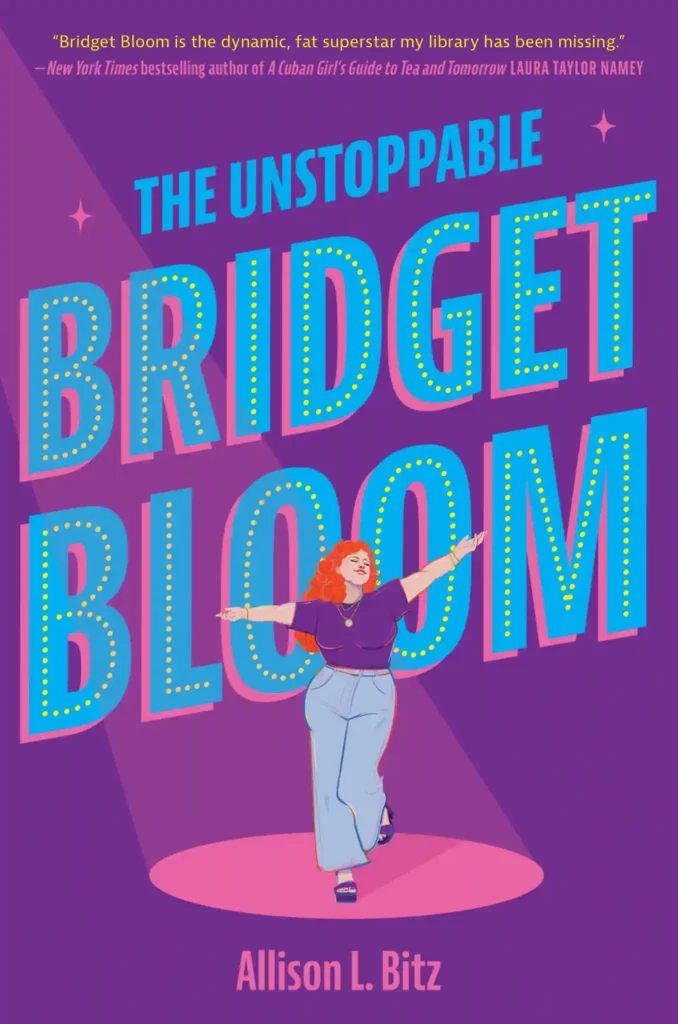 Bridget Bloom wants to be a Broadway star, but a music academy puts her voice on mute. 
In Unstoppable, a fat-positive novel by Allison L. Bitz, Bridget must find new ways to shine and grow. Along the way, she learns about humility, friendship, and love. 
Expected publication date: May 2nd, 2023. 
36. The Luis Ortega Survival Club by Sonora Reyes.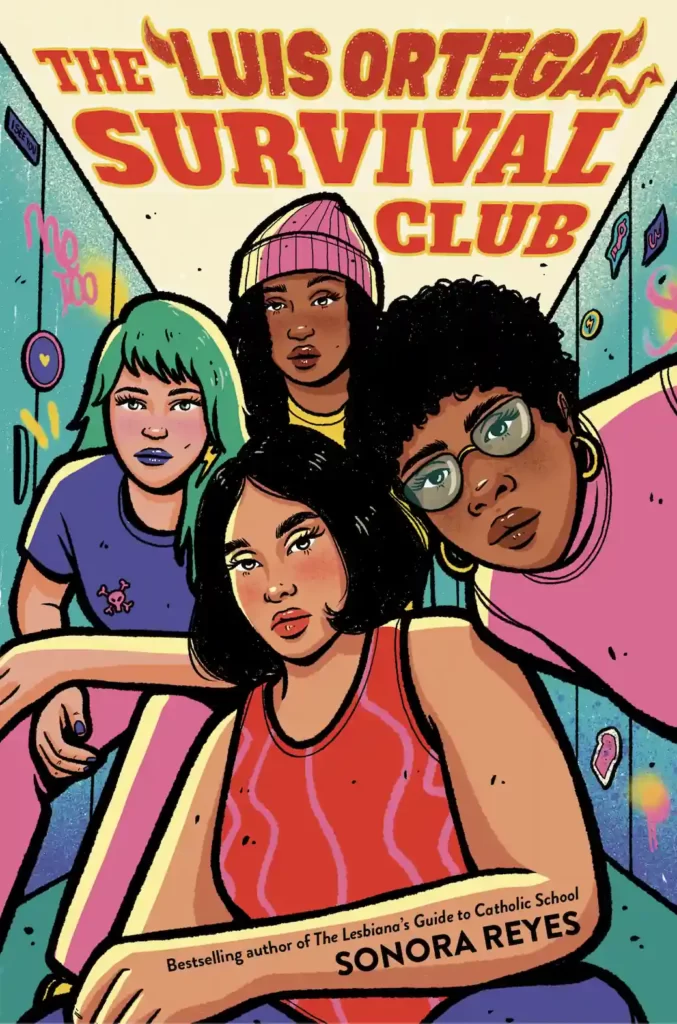 After being sexually assaulted by Luis, a popular boy, Ariana Ruiz feels lost and alone. She is an autistic girl who doesn't speak. 
But a note in her locker leads her to a group of students who want to stop Luis. She also discovers friendship and love in unexpected ways.
Expected publication date: May 23rd, 2023. 
37. Lion's Legacy by L.C. Rosen.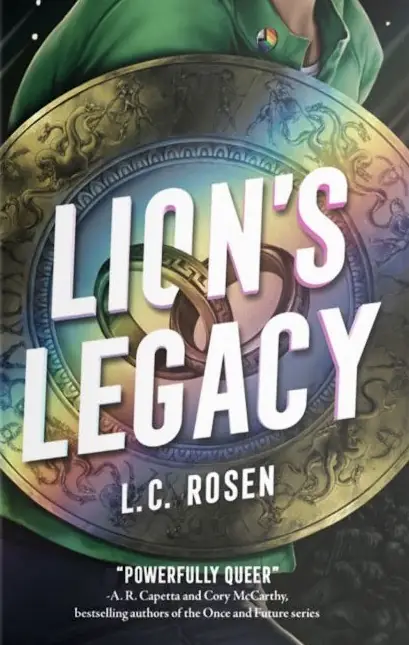 After his boyfriend cheats on him, Tennessee Russo escapes with his father, a famous archaeologist, to Greece. 
They search for the Rings of the Sacred Band of Thebes, an artifact of ancient gay warriors. Along the way, he encounters danger, mystery, and romance, and embraces his queer legacy.
Expected publication date: May 2nd, 2023. 
38. Liar's Beach by Katie Cotugno.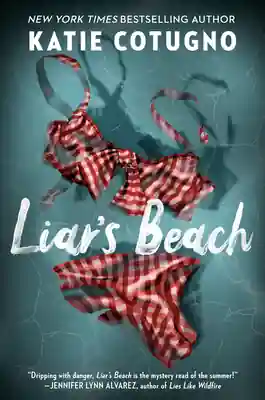 When a pool party turns deadly, Holiday Proctor and her friend Linden are on the case. Holiday is a smart and sassy detective who knows how to crack a mystery. 
Linden is a scholarship student who hides his past from his wealthy classmates. Together, they uncover the lies and secrets of a privileged family at Martha's Vineyard.
Expected publication date: May 2nd, 2023. 
39. Warrior Girl Unearthed by Angeline Boulley.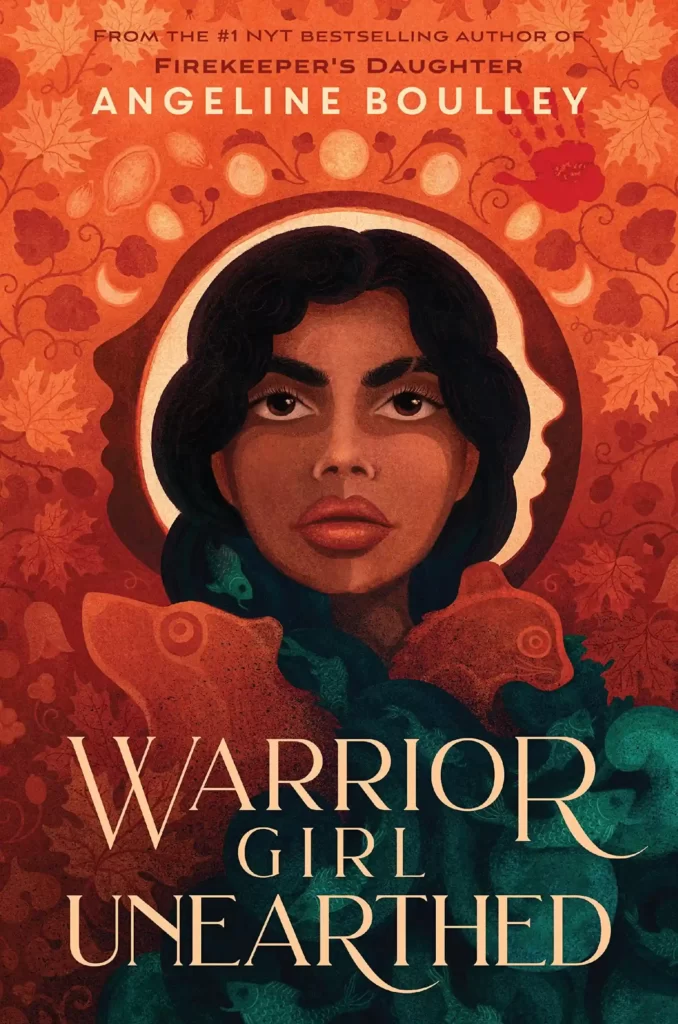 When Perry Firekeeper-Birch causes a car accident, she has to work with the Misfits, a group of summer program outcasts, to pay off her debt. 
But her summer takes an unexpected turn when she discovers Warrior Girl, an ancient Anishinaabe ancestor whose remains are kept by a university. Perry and the Misfits decide to steal Warrior Girl and twelve other ancestors back to their tribe. 
Along the way, they uncover secrets and face dangers that test their courage and loyalty. This is a gripping story of heritage, sisterhood, and justice.
Expected publication date: May 2nd, 2023. 
---
So, mark your calendars and get ready to dive into these new adventures. 
Don't miss out on any of the excitement – check out my comprehensive list of all the May 2023 YA releases and get ready to add some amazing reads to your TBR pile. 
Happy reading, and may May be filled with unforgettable literary journeys!
Here are some other books hot off the press that you can read in May 2023:
17 Science Fiction and Fantasy Books Coming Out in May 2023 That Will Blow Your Mind