There are so many new book releases to watch out for in July 2022! From cozy mysteries to women fiction and even salacious contemporary romance novels, there's something for everybody!
1. Six Ways to Write a Love Letter by Jackson Pearce – 5th July, 2022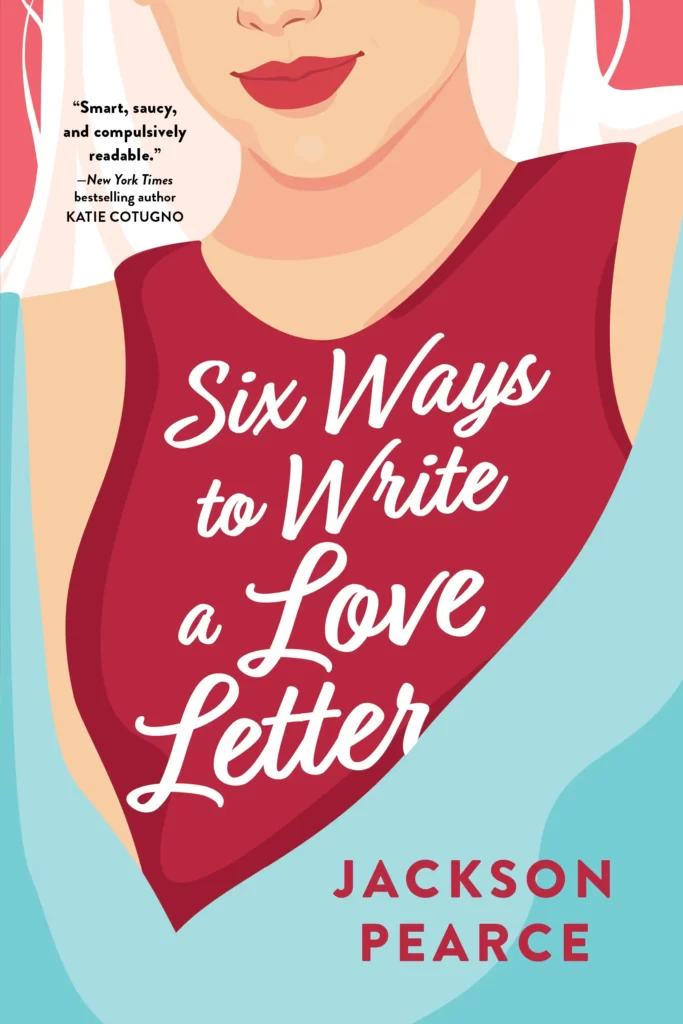 CLICK TO VIEW SYNOPSIS
Maybe America's Sweetheart is all fluff and no substance.

And maybe every guy she dates is fodder for her next breakup song.

But session drummer Remy Young doesn't care. Touring with Vivi Swan means more money than he and his brother could ever earn on their own. And he's smart enough to keep himself far away from drama.

Then a bus mix-up forces Remy and Vivi to spend hours together, and he's surprised to discover that she's nothing like the rumors said she'd be. When she asks for his help writing her next song, he's immediately on board—for professional reasons, of course.

Soon, it's clear that every variation of their song is just a different way to write a love letter, even as Remy wonders if he's setting himself up to be the next guy on her list of exes. And when Vivi's private life and public facade finally clash, a celebrity gossip blog threatens everything they've created together.
2. The Summer of Christmas by Juliet Giglio & Keith Giglio – 05th July, 2022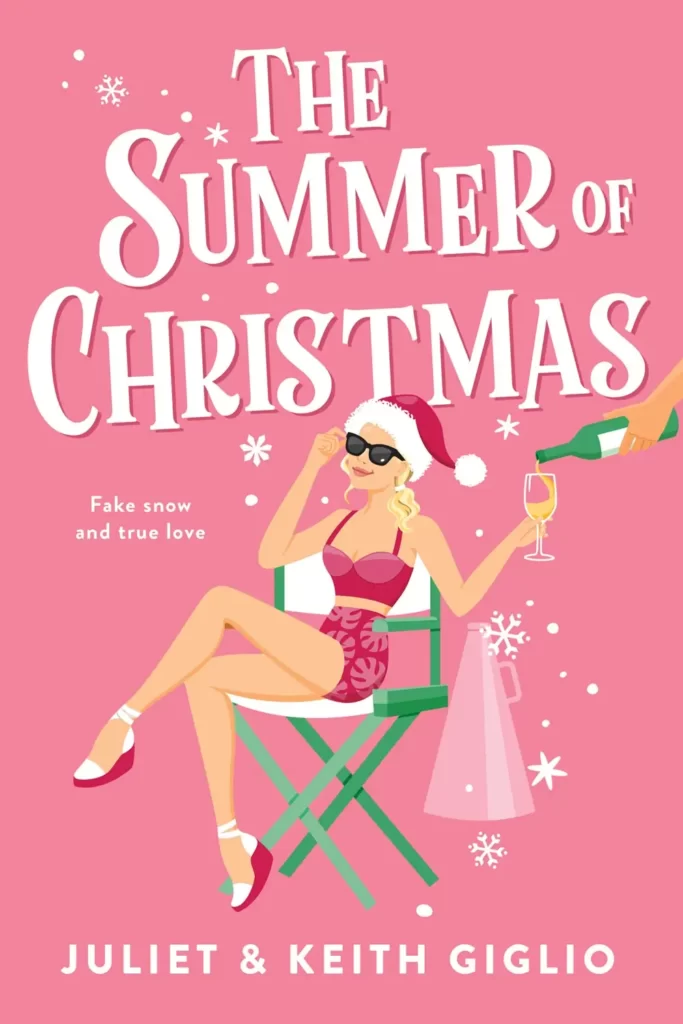 CLICK TO VIEW SYNOPSIS
Ivy Green, an up-and-coming screenwriter, can only watch as her life is turned upside down. Her script, based on her love story with her high school sweetheart, Nick Shepherd—who broke up with her days before Christmas five years ago—is being filmed in her hometown! In the middle of summer, during the month of July, the production crew creates a winter wonderland Christmas.

Now back home, Ivy is forced to face Nick for the first time, which he isn't too happy about. To complicate matters, Ivy isn't sure of her relationship with the producer, the town is overflowing with movie stars and adoring fans, and worst of all—the actress playing Ivy develops a crush on the real Nick! Now, with renewed and confusing feelings about Nick, Ivy is determined to see if there is anything left between them, but in the end, Ivy will need to re-write her life script to get back everything she thought she lost.
3. Should I Tell You? by Jill Mansell – 05th July, 2022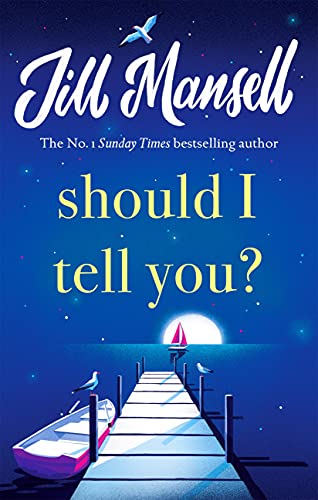 CLICK TO VIEW SYNOPSIS
Amber, Lachlan and Raffaele met as teenagers in the Cornish seaside home of kind-hearted foster parents. Years on, the bond between them is unbreakable

But Amber has a secret. She's in love with Lachlan. She can't tell him, because that would never work – he's definitely not the settling-down type. Surely it's better to keep him as a friend than to risk losing him for good?

Raffaele has his own dilemma. He had the dream girlfriend in Vee, until it all went horribly wrong . . . and he still can't understand why. Is Vee hiding something from him?

Now their widowed foster dad Teddy has found new love. Younger, charming and beautiful, Olga seems perfect. But is she? Or will she break Teddy's fragile heart?
4. Witch and Famous by Angela M. Sanders – 26th July, 2022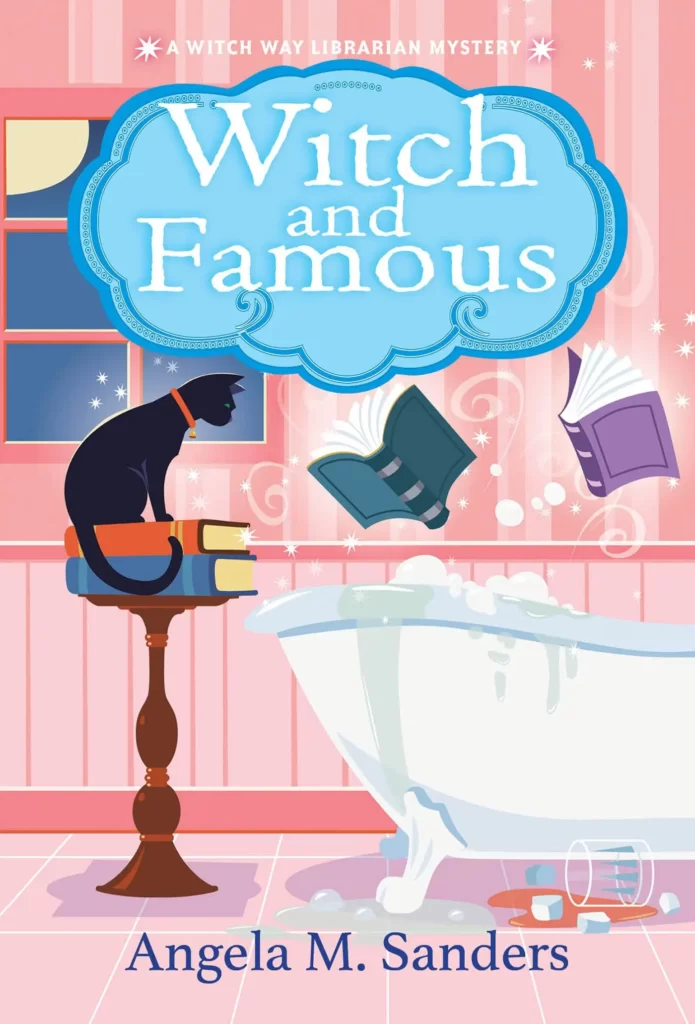 CLICK TO VIEW SYNOPSIS
Set in small-town Oregon, the latest in the witty, charming Witch Way Librarian series from bestselling and acclaimed author Angela M. Sanders features a spellbinding heroine, a clever cat familiar, a glamorous movie star—and of course, murder. The perfect read for fans of Bailey Cates, Adele Abbott, Juliet Blackwell, and all mystery lovers with a taste for the witchy.

For a tiny town, picturesque Wilfred, Oregon, has everything, including an impressive library housed in a Victorian mansion, a touch of magic in new librarian and fledgling witch, Josie Way, a visiting movie star—and a curious tendency toward murder…

Josie and all of Wilfred are buzzing with excitement. A-list movie star Daphne Morris has chosen to interview Roz, assistant librarian and novelist, for her book club. But when the glamorous actress quickly charms both Roz's long-time love and Sheriff Sam, the object of Josie's unrequited affection, Josie turns to the whispers from her beloved books for ideas on revising the plot. Yet soon there's another twist . . .

At a party to celebrate the interview, Daphne's personal chef is found dead in a scene that all too closely echoes one in Roz's novel. It's clear to Josie that someone's idea of a happy ending means framing her friend. She'll have to read between the lines with the help of the library's enchanted stacks, guidance from her magical grandmother's letters, and her cat familiar, Rodney, to solve this murder before someone decides to stage a deadly sequel . . .
5. Countdown to a Killing by Tom Vaughan MacAulay – 07th July, 2022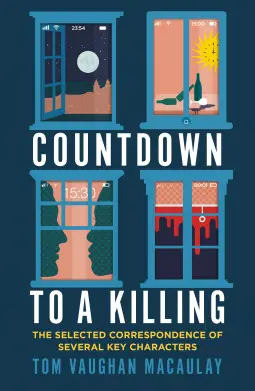 CLICK TO VIEW SYNOPSIS
London, Sicily, Huddersfield 2016–2017: Wen Li is a deeply kind and sensitive twenty-nine-old British-Chinese woman who suffers from severe Obsessive Compulsive Disorder, which manifests itself in an incessant, overwhelming fear that she might have murderous impulses. Unlucky in love and emotionally scarred, Wen falls for colleague, Lomax Clipper, a tremendously frustrated and delusional Englishman.

He's in love with a Sicilian young woman he met while working in Italy, but he and Wen do share a mutual loathing of their boss, Julian Ponsonby. Julian's struggling too – with a toxic relationship and his father's refusal to accept his sexuality. On his return to Sicily, via a sabbatical, Lomax befriends Fifi de Angelis, a vulnerable Sicilian man with restricted growth who has been ostracised by his family.

An original concept, this is an innovative novel in literary fiction told through interwoven correspondence, emails and WhatsApp messages, with the suspense around an impending murder steadily building, Countdown to a Killing is a deep exploration of multiple perspectives and points of view of individuals who are inextricably bound.

The key themes of love, sexuality, ethnicity, mental health and acceptance are sensitively explored in a unique linear year multi-layered and metafictional narrative. Packed with humour, heartache and a cast of expertly-crafted characters, this contemporary take on the epistolary novel will have you laughing and crying in equal measure
6. Three Little Wishes by Paul Cornell – 12th July, 2022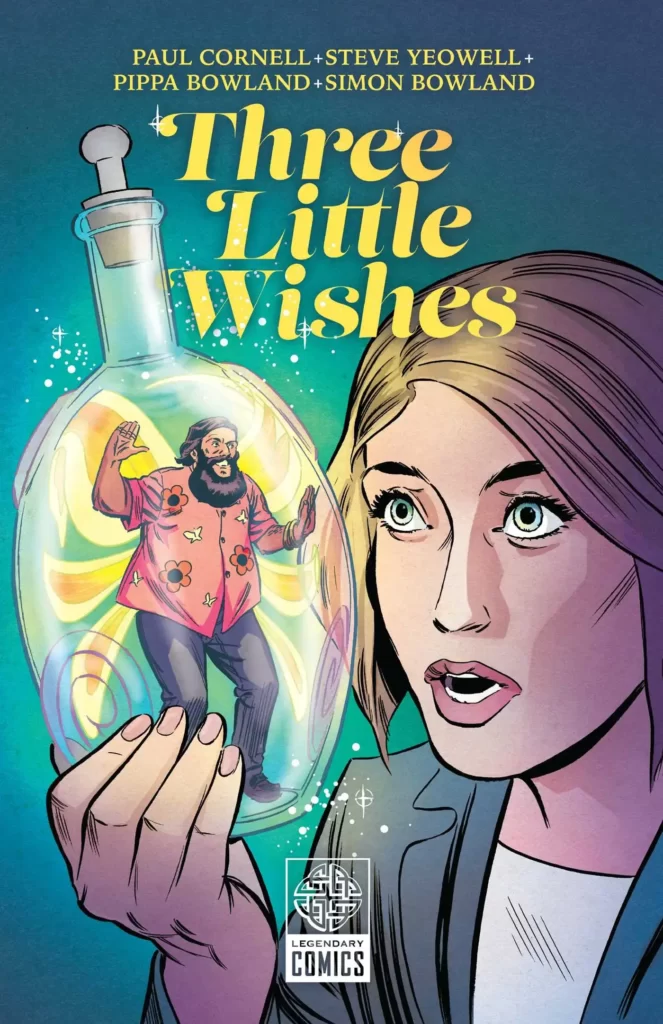 CLICK TO VIEW SYNOPSIS
Kelly Castleton is the most detail-oriented, by-the-book contract lawyer you could ever wish to have on your side – unless of course you happen to be an immortal fairy with three malicious wishes to grant!

Of course the day Kelly decides to be spontaneous on ONE LITTLE THING, she stumbles upon an ancient magic with the power to change everything!  What to do – world peace? Win back her oh-so-perfect ex? Well, if underthinking got her into this mess, her habitual overthinking should be able to get her out of it!

When the fairy king Oberon is released from his enchanted imprisonment, he offers Kelly the simplest of gifts: THREE LITTLE WISHES.  That's all, no need to think too hard about it.  Just wish for what you've always wanted and he'll give you exactly that.  Exactly, to the T… what could possibly go wrong?
---
What do you think? Are you looking forward to any book on this list?