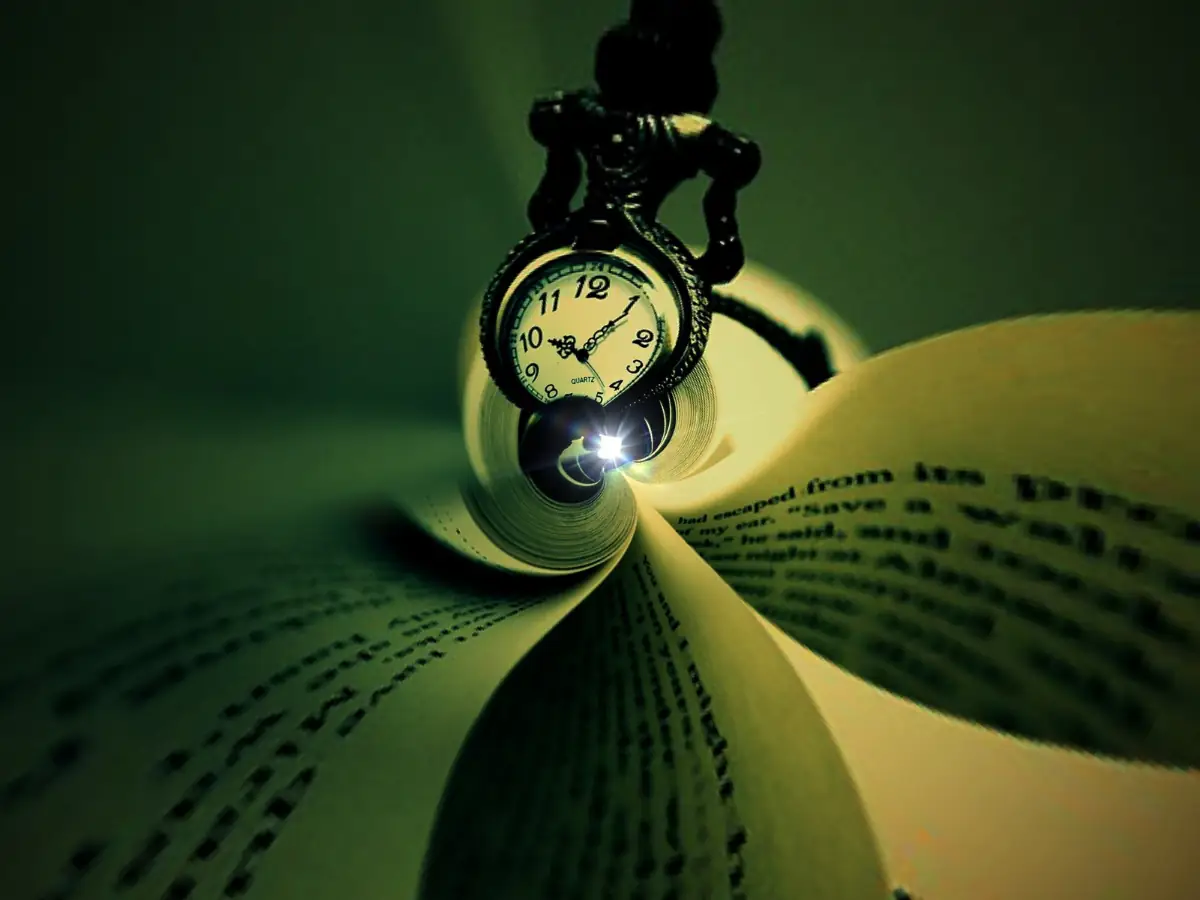 11 New Thriller Book Releases Coming Out in May 2023
Are you ready for some spine-tingling reads that will keep you up all night? If so, you'll love the new thriller books that are coming out in May 2023. 
From chilling psychological suspense to gripping murder mysteries, and from twisted domestic drama to dystopian eco-thrillers, there is something for every thrill-seeker on this list. 
Here are some of the new thriller books that you should check out in May 2023.
Thriller books coming out in May 2023. 
Jade is ready for a dream cruise around the world, but her nightmare ex and his new girlfriend are on board too. When a murder shocks the ship, Jade becomes the prime suspect and must find the real killer with the help of a cute stranger. This promises to be a thrilling and twisty mystery for fans of suspenseful novels.
Expected publication date: May 2nd, 2023. 
In this upcoming May 2023 thriller novel, Darcy and her friends are invited to a lavish chateau in France by her grandmother Séraphine, who they met twenty years ago. But their reunion turns deadly when Séraphine is murdered and someone starts posting their secrets online. They must find the killer before they become the next victims in this stylish and twisty thriller.
Expected publication date: May 23rd, 2023. 
Jacy is pregnant and happy when she visits her father-in-law Doctor Ash in his secluded cottage. But after a health scare, she feels trapped and watched by him and his house manager. She also learns disturbing secrets about her husband's past. She must find out the truth before it's too late in this gripping and claustrophobic psychological thriller that's coming out in May 2023. 
Expected publication date: May 30th, 2023. 
Amber Jamison is a smart and savvy woman who narrowly escapes a serial killer thanks to a mysterious rescuer. But her troubles are far from over. She has to run from the law and a ruthless killer who's after her. Along the way, she meets some quirky allies and faces some tough choices. She has to play a dangerous game to survive in this fast-paced and witty thriller.
Expected publication date: May 16, 2023. 
Morgan Albright thought she found love, but she found death instead. A charming stranger kills her roommate and steals everything she owns. He's a serial killer who won't stop until he gets her too. She flees to Vermont and tries to start over, but he's always one step behind. Can she escape his deadly obsession in this heart-stopping thriller? This new thriller release coming in May 2023 promises to be good – and, guys, this is Nora Thee Roberts. 
Expected publication date: May 23rd, 2023. 
Natalie Fanning is a new mom who feels trapped and hopeless. She trusts Paul, her neighbor, who offers her a helping hand with her baby. But Paul is a master manipulator. He has a dark and twisted plan for Natalie and her child. She must uncover his evil plot before he destroys her life in this shocking and suspenseful thriller.
Expected publication date: May 30th, 2023.
Avery Keene is a brilliant law clerk who exposed a presidential conspiracy. But her troubles are not over. She gets a mysterious file from a fellow clerk who is killed right in front of her. The file contains a list of judges on the secret FISA Court, who are being blackmailed for unknown reasons. Avery must find out who is behind this scheme and stop them before they do more harm in this thrilling and timely novel that's set to be released in May 2023. 
Expected publication date: May 23rd, 2023. 
A plane plunges into the ocean and sinks to the depths with twelve terrified people inside, among them a father and his daughter who are fighting for their lives. His wife, a skilled diver, is their only hope. 
She leads the daring rescue team on the surface, but she has to overcome her personal conflicts with her husband to save their child and the others. Drowning is a nail-biting and emotional thriller coming out in May 2023 that promises to make readers feel every second of their ordeal.
Expected publication date: May 30th, 2023. 
Sloane Chase and Whit Montgomery are a power couple who found love after losing their spouses. But their happiness is threatened by Sloane's lupus and a home health aide who may have a sinister agenda. Sloane becomes ill and paranoid as she suspects Athena of trying to sabotage her marriage and her life. The Senator's Wife promises to be a thrilling and shocking novel that exposes the dark secrets of the elite.
Expected publication date: May 23rd, 2023. 
Jen and Lauren are the queens of Fire Island, where they spend their summers with their husbands and their friend Rachel. They have secrets, grudges and affairs, but they keep up appearances. Until a dead body is found on the beach, and everyone becomes a suspect. This witty and wicked novel in the thriller genre of May 2023 peeks behind the curtains of a glamorous community.
Expected publication date: Amy 23rd, 2023. 
Yellowface is a darkly comic and thrilling novel by R. F. Kuang set to be released in May 2023 that explores the consequences of identity theft and cultural appropriation. When June Hayward, a struggling white writer, steals the manuscript of her deceased friend Athena Liu, a brilliant Asian-American author, she reinvents herself as Juniper Song and becomes a bestselling sensation. 
But her deception soon catches up with her, as she faces the wrath of Athena's fans, the scrutiny of the media, and the guilt of erasing a piece of history. Yellowface is a provocative and timely book that challenges the readers to question who gets to tell whose stories.
Expected publication date: May 16th, 2023. 
---
If you made it to this point, it's probably clear by now that May 2023 promises to be an exciting month for thriller fans with a wide variety of options to keep you on the edge of your seat. 
If you want to see the full list of new books coming out in May 2023, be sure to check out my detailed post with all the information.
And if you're already looking forward to June 2023, don't worry, I've got you covered. Click here to see my preview of the new thrillers set to be released that month.
So, mark your calendars, set your reminders, and get ready for an unforgettable ride through the world of thrilling literature. 
Happy reading!