The secret baby romance trope is one of those tropes that's definitely going to outlive us all. Usually characterized by an angsty male protagonist and an even angstier premise, it's no surprise that readers always keep on coming back for more. 
With that in mind, I've curated this list of some of the most lavish, romantic, and eternally sublime secret baby romance books out there. I've read a good couple of them, and the rest have been pooled from the amazing community of readers over at Goodreads, Literal, and Storygraph. 
So, get ready to have your carts, arms, and hearts filled with these delish recommendations! 
Best Secret Baby Romance Novels To Read
1. Heart of Glass by Nicole Jacquelyn.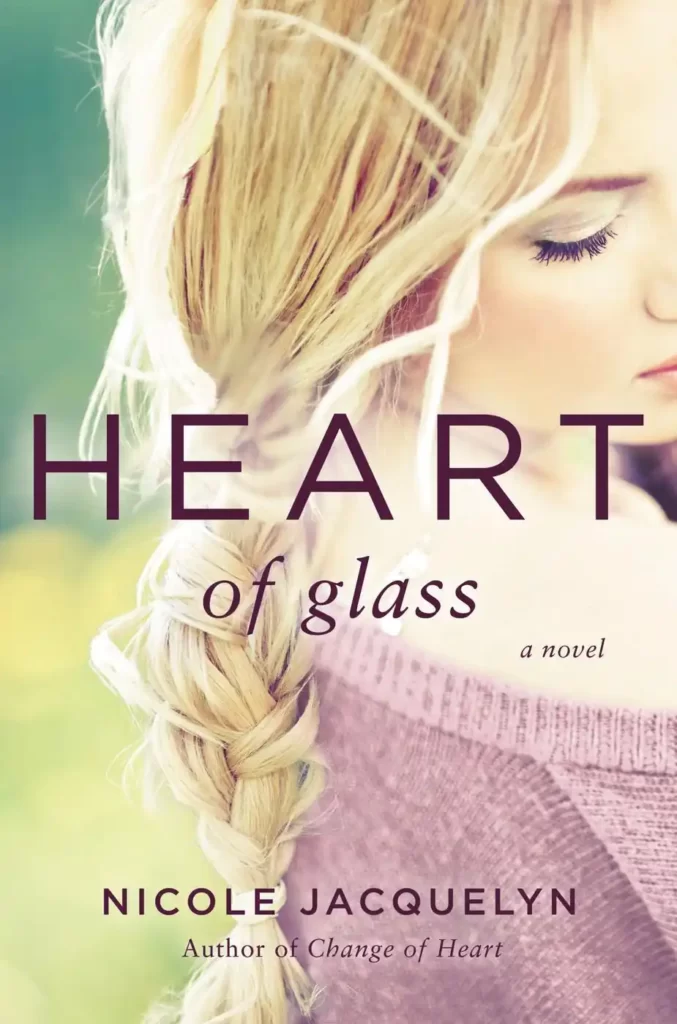 Staff Sergeant Henry Harris dies in action, leaving his family shocked to discover he had a daughter they never knew about. Morgan Riley who has been raising Etta alone until Henry's brother, Trevor, offers help accepts it reluctantly. 
Despite their budding romance feeling wrong, Morgan can't resist Trevor's charm. Trevor, wanting a family, imagines giving Morgan and Etta the life Henry never could. Morgan's trust issues pose a challenge, but Etta brings them close, and Trevor wonders if their newfound family will survive.
This secret baby romance novel is a bit different because it isn't the male protagonist's kid, but, as they say, he's the father that stepped up. 
2. Tattered by Devney Perry.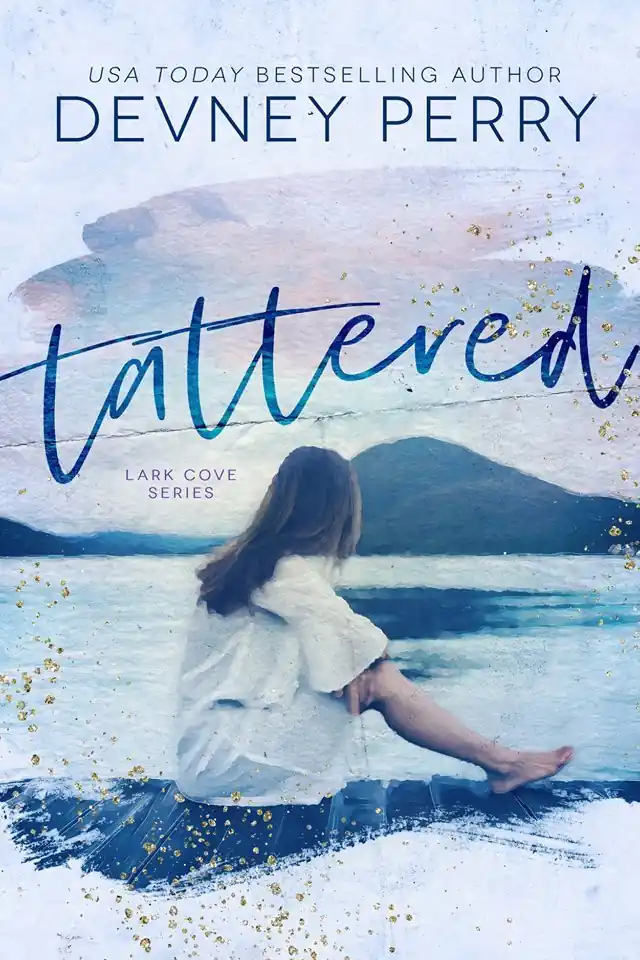 Thea Landry's life has never been glamorous, and when a rich man takes interest in her, she doesn't expect anything more than a one-night stand. Years later, Logan Kendrick reappears and turns her world upside down once again. This time, she's determined to fight for him, not for herself, but for their daughter. 
Despite her humble beginnings, Thea refuses to let anything stand in the way of keeping Logan in their lives. This dedicated mama fights for her HEA with her baby strapped to her back (metaphorically). 
3. Dirty Jock by Sienna Valentine.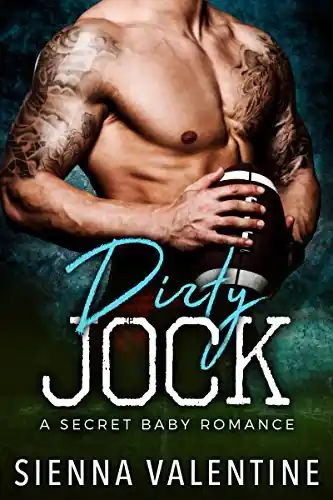 Tanner's life is turned upside down when he meets Delaney, a stunning redhead with a sleeping toddler, and learns that said toddler is his daughter. Delaney asks Tanner to sign away his parental rights, but he can't bring himself to do it. 
And, despite their rocky start, Tanner offers to let Delaney remain involved in Isabella's life. Though Delaney initially sees him as a reckless partygoer, Tanner proves himself to be a devoted father and a true gentleman, and their romance blooms slowly but surely.
4. Lies and Lullabies by Sarina Bowen.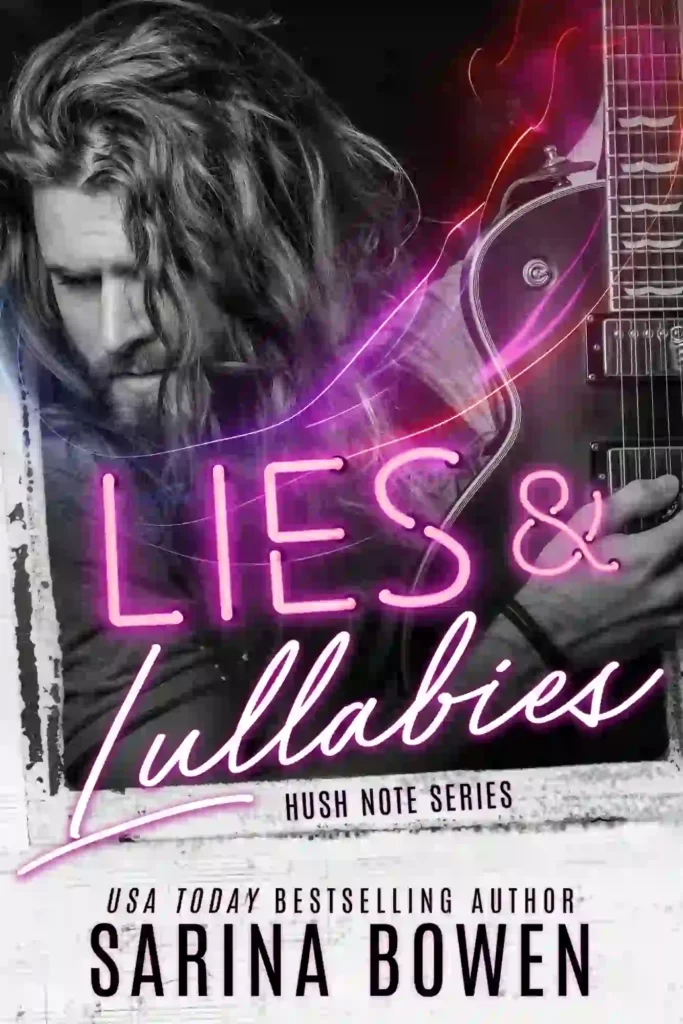 After a summer of friendship and one perfect night, Kira finds out her paramour left out a few crucial details. He was a rockstar, he had a different name (his name was actually Jonas), and neither of them knew she'd get pregnant. 
But five years later, his tour bus rolls into Nest Lake, Maine, and Nora's faced with the pounding of her own foolish heart. Now, she must navigate the past and the present as she confronts the father of her child and the man she fell in love with. 
If you want a book where the female protagonist (heroine) hides her baby from the male protagonist (hero), then this is it – you'll definitely enjoy this secret baby romance novel. 
5. The Nurse's Baby Secret by Janice Lynn.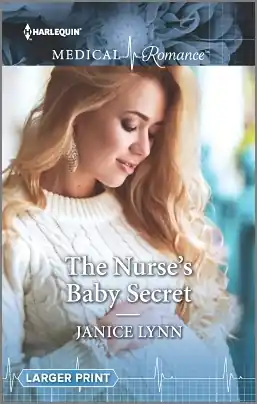 Nurse Savannah Carter discovers she's pregnant with Dr. Charlie Keele's baby, but before she can share the news, Charlie tells her he's leaving town. As expected, she is devastated by the news and feels abandoned, but Charlie believes that it's for the best. However, when he learns of Savannah's pregnancy, he realizes he can't just walk away. 
Now, while he wants to start a family with her, he also knows that he has a lot of work to do to win her trust back. The road ahead is long and uncertain, but Charlie is committed to making things right and proving to Savannah that he's in it for the long haul.
6. Dirty Secret by Emma Hart.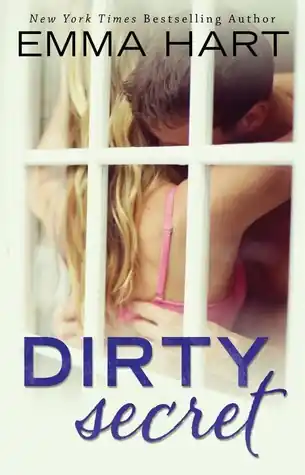 Sofie Callahan returns to Shelton Bay, South Carolina, after a mysterious two-and-a-half-year absence, just in time for Dirty B's tour break, and Conner Burke, her former love interest, is surprised by her sudden reappearance. 
Sofie must confront her past and sort out her father's house while dealing with her guilt and Conner's broken heart. Their future remains uncertain, except for the fact that once she tells Conner about their daughter, their lives will be changed.
7. Her Secret Amish Child by Cheryl Williford.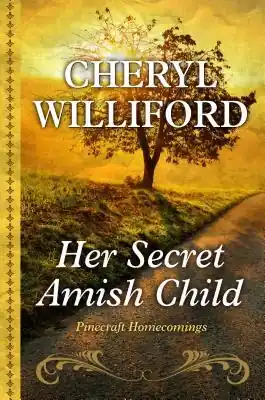 In this secret baby historical romance novel, Lizbeth Mullet hides the identity of her son's father, including from her new landlord Fredrik Lapp, who doesn't know he's the father. However, Fredrik and Benuel develop a bond, and Lizbeth's feelings for Fredrik resurface. 
The burden of her secret grows heavier, and Lizbeth faces a tough decision between revealing the truth and risking her second chance at happiness or keeping the secret and losing out on a lifetime of joy.
8. The Tycoon's Toddler Surprise by Elizabeth Lennox.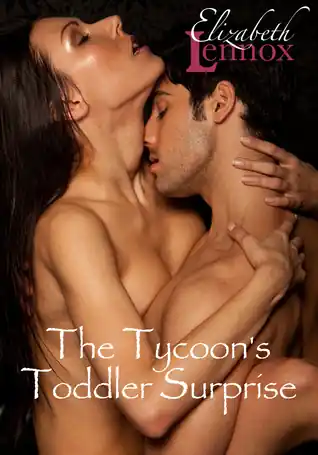 Mikhail Benovich pursued Kristen and married her a month after they met. And, when their premature baby girl was born, Kristen left their stressful lifestyle, but kept him updated through monthly letters – which for some reason never got to him. 
Three years later, Mikhail discovers his daughter's existence and seeks custody from Kristen. He tracks her down, and when they meet, his daughter recognizes him and runs into his arms, but something doesn't add up, and Mikhail must uncover the truth to reunite his family, even if Kristen is reluctant.
9. Her Russian Billionaire by Theodora Taylor.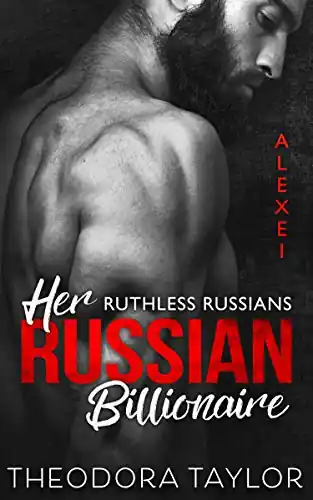 Alexei Rustanov, a Russian oligarch, wants to forget his past, including his ex-girlfriend, Eva St. James, who broke his heart when he was a poor grad student. But when they reunite at a wedding eight years later, their passions reignite, and Alexei decides he wants revenge on Eva. He wants her back, and he wants to make her pay.
10. A Baby Bargain by Jennifer Apodaca.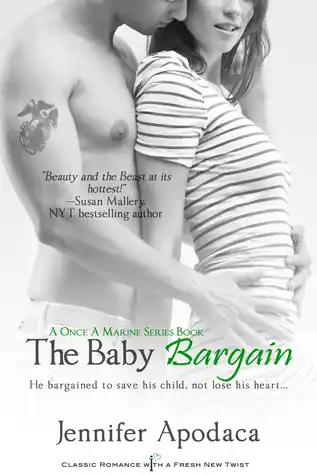 Megan Young is stunned when Adam Waters, an ex-Marine and her ex-boyfriend, comes back to Raven's Cove. Their last night together left a secret that Megan has kept from him for three years. 
As Adam prepares to sell his home and leave town, he realizes his attraction to Megan still lingers. A vicious smear campaign against Megan reveals a surprise to Adam – he has a son. In this contemporary romance with a secret child in the mix, the male and female protagonists will have to wade through years of misunderstandings and regret to get to their HEA. 
11. Reed's Reckoning by Ahren Sanders.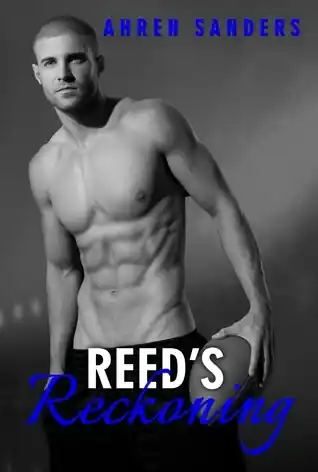 Arianna thought she had found true love until she was left heartbroken by Reed four years ago. Now successful and a single mom, she's moved on emotionally but still carries the scars. 
Reed, now a successful football player, still thinks about her and a chance encounter brings them back together. But secrets from the past threaten to tear their new relationship apart. Reed is determined to protect his loved ones. 
12. A Redo by C.M. Owens.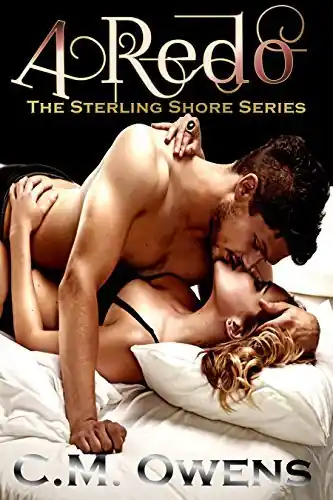 Allie Thrash unexpectedly finds Wren Prize, the man who got her pregnant and gave her a false name seven years ago. Despite hating him all this time, she can't seem to hate him anymore. 
Wren, on the other hand, realizes he's missed over six years of his daughter's life because of his mistake. He doesn't remember the night they conceived, but he can't stop thinking about it. They're both struggling to forgive and forget, and wondering if they can ever have a second chance at love. This second-chance romance with the secret baby backdrop is perfect if you're in the mood for a sweet romance. 
13. Come Back For Me by Corinne Michaels.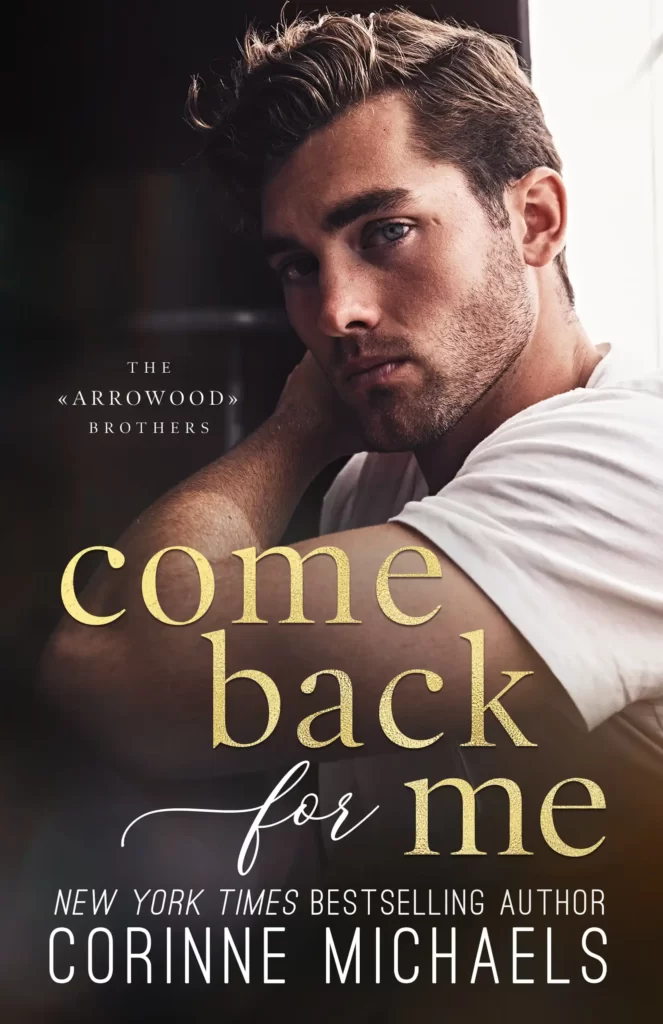 After a one-night stand eight years ago, two broken individuals went their separate ways. When Connor returns home to bury his father, he finds Ellie more beautiful than ever with a child he can't resist. The feelings they shared have only grown stronger, but buried secrets threaten their second chance at happiness.
14. Destiny's Surrender by Beverly Jenkins.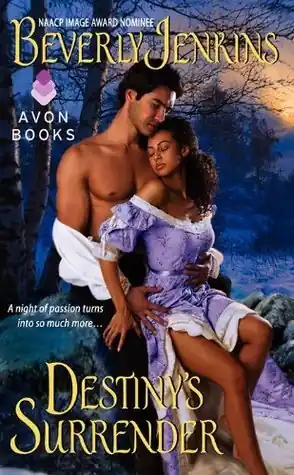 Andrew Yates is ready to settle down and start a family, but finding a suitable bride is proving difficult. Then, Wilhelmina "Billie" Wells arrives at the ranch with a toddler, claiming Andrew is the father. 
They decide to tie the knot for the sake of their child, but soon find themselves drawn to each other's passion. This is another fantabulous secret baby historical romance novel that should be on your shelf. It's worth it – I promise. 
15. The Cad and the Co-Ed by L.H. Conway and Penny Reid.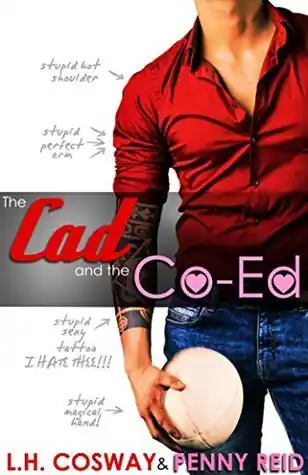 Bryan Leech, once a notorious playboy, is trying to clean up his act and settle down with the right woman. Eilish Cassidy is a young mother and college student who just needs to find an internship to secure her future. 
But when Eilish's best internship option puts her directly in the path of her son's father, Bryan, who doesn't remember her at all, she's forced to confront her secret. Bryan is determined to prove he's changed, but as he starts to remember Eilish, he must convince her that he's ready to be the man she needs. If you want a sexy, secret baby college romance book, this is it. 
16. Ghosted by J. M. Darhower.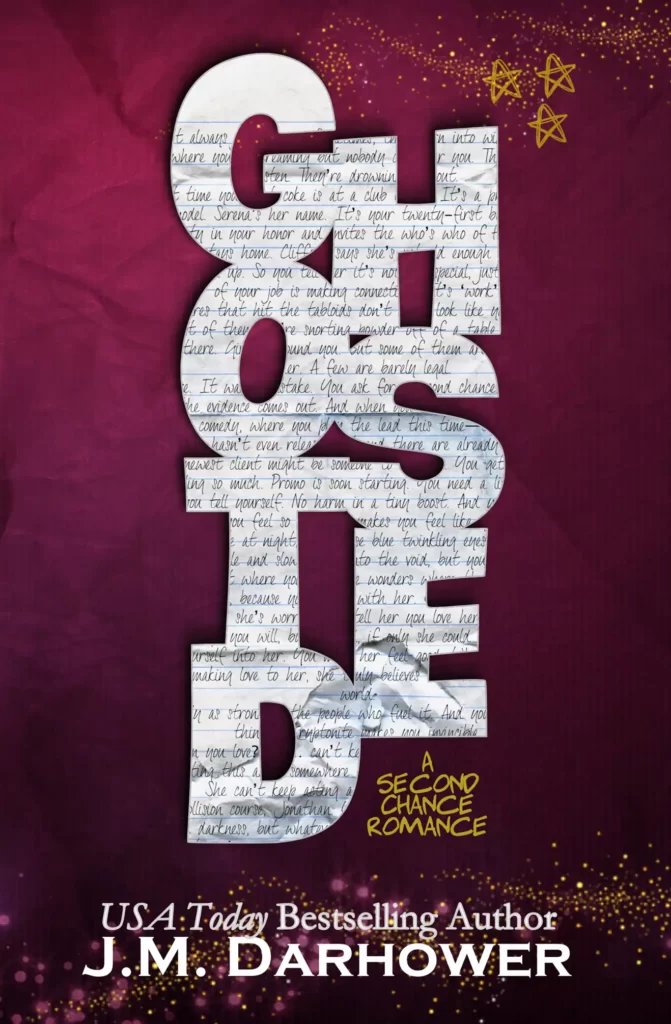 A troubled young actor and a single mother, who were once high school sweethearts, reconnect years later when they share a daughter. He's a Hollywood heartthrob fighting addiction and scandal, while she's working as a grocery store assistant manager. 
He wants to make amends and connect with his daughter, but she's hesitant to let him back into her life. One thing I absolutely loved about this book was how it tore me apart. Romance isn't for the lighthearted. 
17. Wanted by Her Lost Love by Maya banks.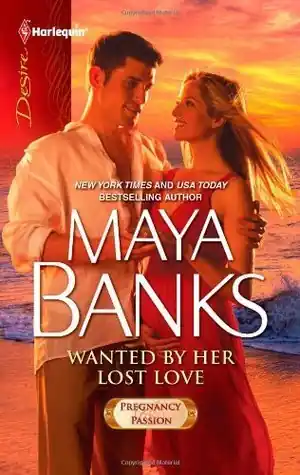 Ryan Beardsley is shocked to find his ex-fiancée, Kelly Christian, pregnant and working in a Houston diner. Although he doesn't know if the baby is his or his brother's, Ryan insists that Kelly returns to New York with him for the sake of the child. 
Despite Kelly's initial reluctance, Ryan's persistent presence soon rekindles their attraction to each other. As they work through their painful past, they must also confront the possibility of a future together with a child in tow.
18. The Cowboy's Secret Twins by Carla Cassidy.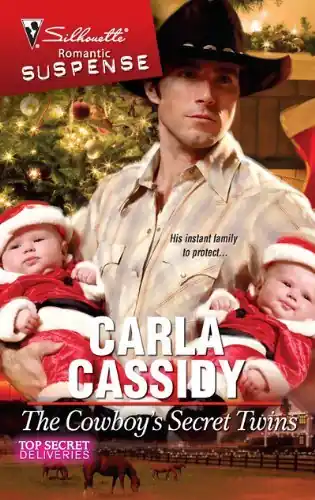 Randolf III is a wealthy man who wanted to escape his lonely life. A chance encounter with Melissa Monroe resulted in a night of passion that he thought he had left behind. 
However, a year later, Melissa shows up at his ranch with twin boys who bear a striking resemblance to him. When danger threatens their safety, Randolf will do anything to protect them and realizes where his true wealth lies. This billionaire secret baby romance novel might just make your teeth ache. It was amazing!
19. Secret Baby by Ella Goode.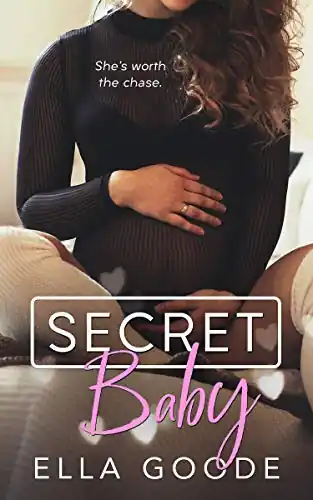 Madeleine and Oliver had a passionate one-night stand, but she left without a trace, all the while hiding her pregnancy. Oliver searched for her for months, convinced she was his soulmate. When he finally found her, he was shocked to learn he might not be the father of her baby. Best believe he decided to step up, because he knew Madeline was too precious to let go. 
20. My Secret Irish Baby by Sienna Blake.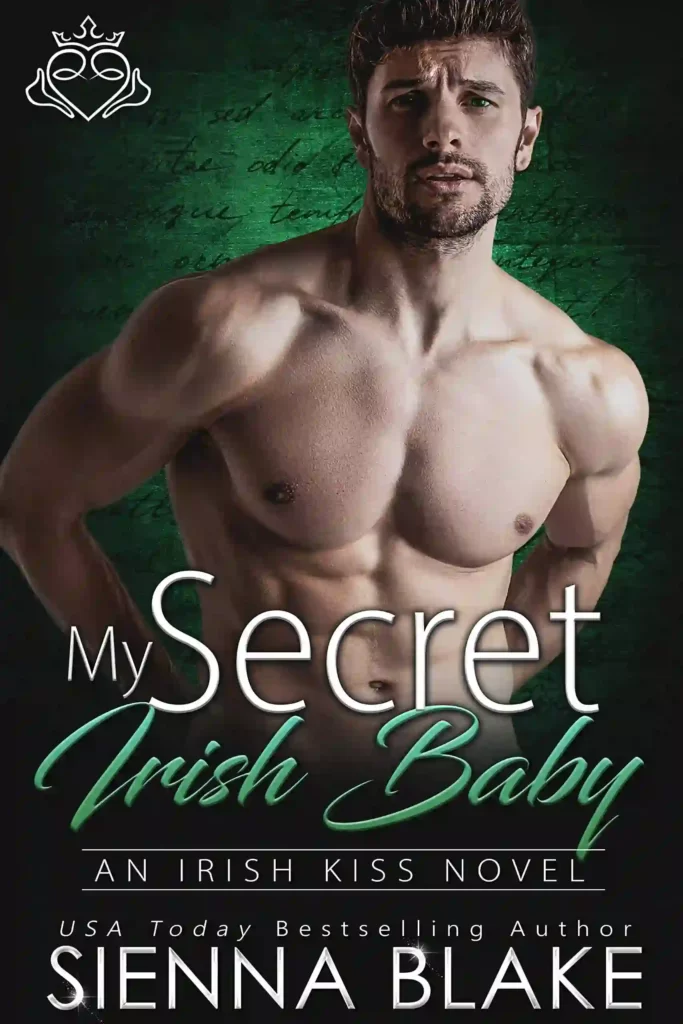 When Abbie was young and carefree, she fell in love with Michael, a brilliant lawyer who left her without a word. Now she's a single mom, struggling to make ends meet. 
She's shocked to discover that her new boss is none other than Michael, who doesn't know he has a daughter. He wants her back, but she doesn't trust him. A secret baby romance? Check. An office romance? Double check. Lots of steam? Check, check, check. You need to try this one out. 
And, that's a wrap! I hope you managed to find at least one recommendation here. If you're in the mood for some more doom-scrolling, I have a whole catalog of romance novels waiting to be shared. 
If you're in the mood for something more niched down, then you might appreciate this list of some of the best enemies-to-lovers books. 
Happy reading!