If you're tired of the same old Hollywood blockbusters and looking for something new and exciting, then Indonesian movies might be just what you need! 
As someone who has recently started watching them, I have to say that I am thoroughly impressed by the diverse range of Indonesian films. They cover everything from heart-wrenching dramas to action-packed thrillers and offer a unique perspective on life and society in Indonesia.
So, why not grab some snacks, turn off the lights, and immerse yourself in the magic of Indonesian cinema? Let me guide you through the most interesting Indonesian movies to watch and relax and discover for yourself why these films are a hidden gem in the world of cinema.
1. Nanti Kita Cerita Tentang Hari Ini (2019)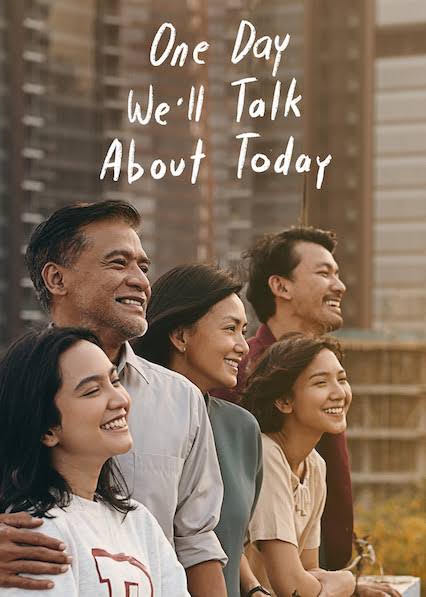 The quote "happy families are all alike; every unhappy family is unhappy in its own way" perfectly sums up the plot of this movie, which centers around a seemingly content family with three children: Angkasa, Aurora, and Awan. 
However, things are not as they appear on the surface, and when Awan faces a major setback, she meets Kale, who introduces her to a whole new way of experiencing life. 
This Indonesian movie is guaranteed to tug at your heartstrings. It explores themes of breaking, falling, growing, losing, and facing human fears, while also providing a fresh perspective on the intricate relationships that exist within families. I just know you'll enjoy it!
English title: One Day, We'll Talk About Home. 
2. Jalan Yang Jauh Jangan Lupa Pulang (2023)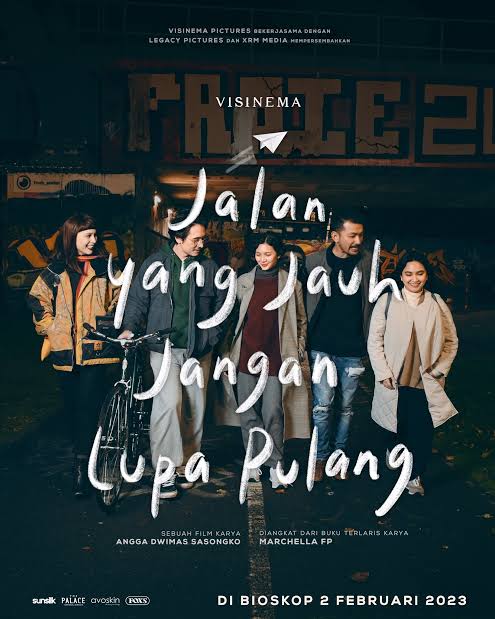 As a middle child from an Indonesian family, Aurora feels lost and insignificant in her family's shadow and seeks a fresh start in a London school. 
Despite finding love with a boyfriend, Aurora's life takes a turn for the worse, but with the unwavering support of her loyal friends Kit and Honey, she finds the strength to overcome her struggles. 
However, when she loses contact with her family, Aurora must face her challenges alone and discovers the courage to create a new path beyond her family. 
This Indonesian coming-of-age movie is a must-watch for anyone who loves a good coming-of-age story. It tackles the relatable themes of finding oneself and forging a new identity, an d the importance of having a loyal community. 
English title: A Long Way; Don't Forget to Go Home. 
3. KKN Desa Penari (2022)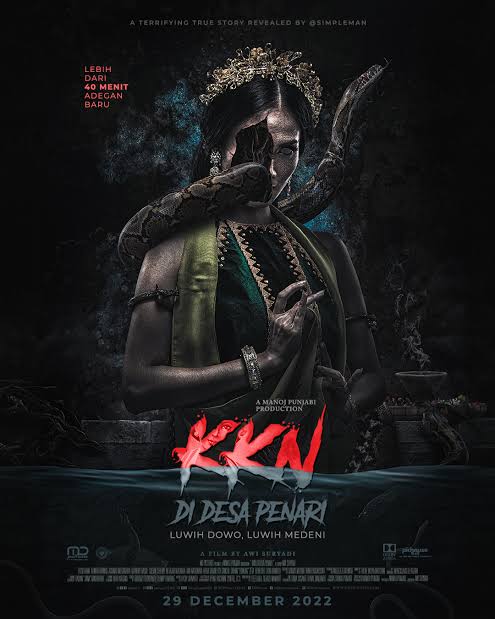 Prepare to be drawn into a spine-tingling tale of terror and superstition as five university students organize a campus program in a remote village. 
But as they disregard local customs and disturb otherworldly beings, they unwittingly unleash a curse that threatens their very lives. 
This movie is a must-watch, not only for its exciting storyline but also for the valuable lessons it imparts.
Brace yourself for one of the scariest horror movies you'll ever see. This Indonesian flick will have you jumping out of your seat, with hair-raising jump scares and spine-chilling suspense that will keep you on edge from start to finish.
4. Pengabdi Setan (2017)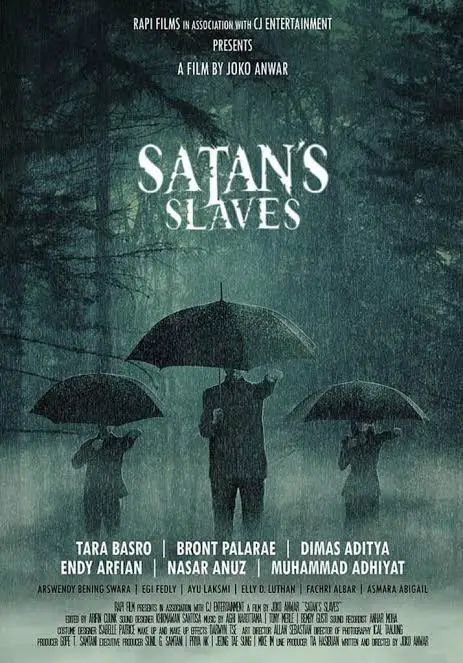 In this movie, the mother had been battling a mysterious illness for three years until her passing. With their father away in search of work, the children were left to grapple with their loss alone. 
However, as strange occurrences start taking place, the children become convinced that their mother's spirit is still present in their home and trying to communicate with them. 
If you're looking for a horror movie that's different from anything you've seen before, check out this Indonesian film. It's a haunting, atmospheric movie that will stick with you long after the credits have rolled.
English title: Satan's Slaves 
5. Dilan 1990 (2018)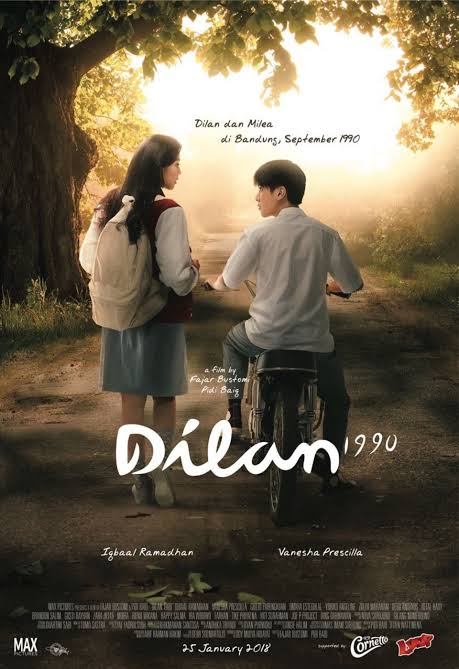 In 1990, Milea moved from Jakarta to Bandung and there, she met Dilan – a young and charming boy. 
Despite their unusual introduction, Dilan was drawn to Milea and started pursuing her. 
Their journey of love is nothing short of extraordinary, and Dilan's words will make you feel like a princess. This is a movie that you simply cannot miss.
This romantic Indonesian movie is guaranteed to pull at your heartstrings. With a beautiful storyline and incredible chemistry between the lead actors, it's the perfect movie for a cozy night in.
6. Petualangan Sherina (2000)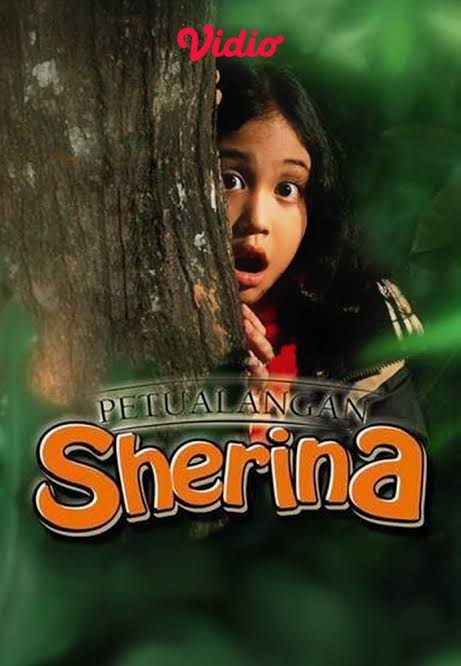 Sherina, a bubbly young girl, moves to an elementary school in Bandung and quickly finds herself surrounded by friends. 
But her world is turned upside down when she meets Sadam, a mischievous boy who delights in teasing her. 
This movie is packed with catchy songs that tug at your heartstrings, making you feel everything from sadness to joy, fear, and even anger. 
With its memorable scenes and engaging storyline, this movie is definitely worth watching. 
English title: Sherina's Adventures. 
7. Cek Toko Sebelah (2016)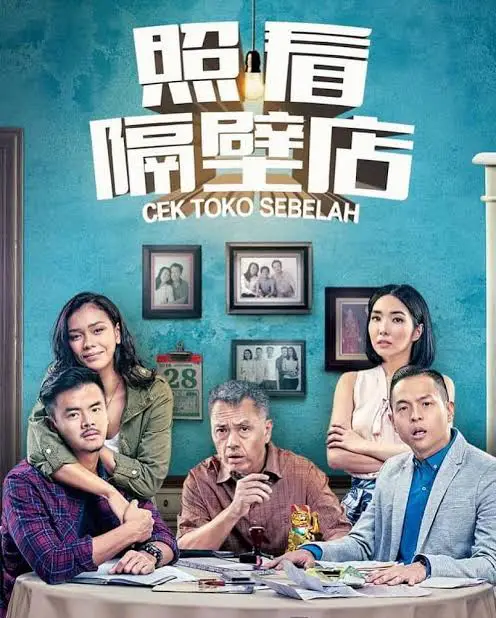 Erwin, the son of Koh Afuk, is living the dream – managing a successful shop and excelling at his job. He finds fulfillment in his work and believes he's found his true calling. 
But when his father falls ill, Erwin is tasked with taking over the family business. 
Cek Toko Sebelah is a comedy-drama movie that will make you laugh out loud. It's chock-full of silly, irreverent, and full of hilarious moments that will have you in stitches.
8. Imperfect (2019)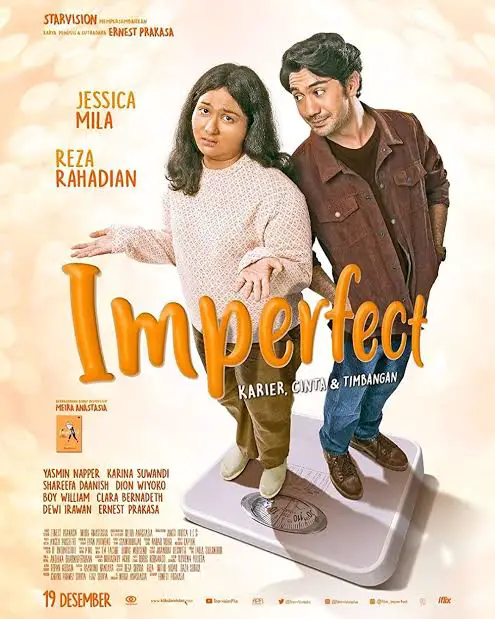 Rara is a bright young woman who excels as a research manager, but her body weight is something she struggles with. 
When the chance for a promotion arises, her boss begins to underestimate her abilities due to her appearance. 
In an effort to conform to society's beauty standards, Rara starts dieting to the point of becoming ill. 
This Indonesian film offers an important message about self-love and fostering healthier relationships with loved ones, colleagues, and friends.
9. Habibi & Ainun (2012)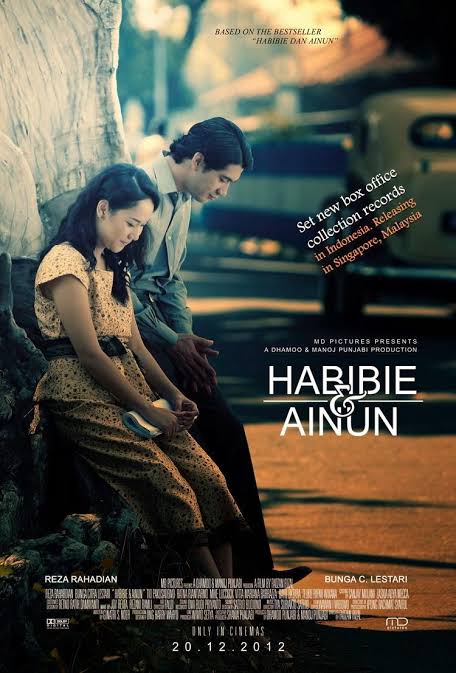 Habibi is a brilliant young man with an ambitious dream to unify Indonesia through the creation of an airplane. 
His love story with Ainun, a young doctor, is just as captivating. Together, they set out to pursue Habibi's dream, moving to Germany to make it a reality. 
The story of their lives is not only inspiring for Habibi's unwavering determination, but also for the depth of their relationship and the love they shared.
If you're looking for a movie that will touch your heart and inspire you to chase your dreams, this Indonesian movie is a must-watch. Habibi and Ainun is a beautiful story of hope, perseverance, and the transformative power of love that will leave you feeling uplifted and ready to take on the world.
10. Laskar Pelangi (2008)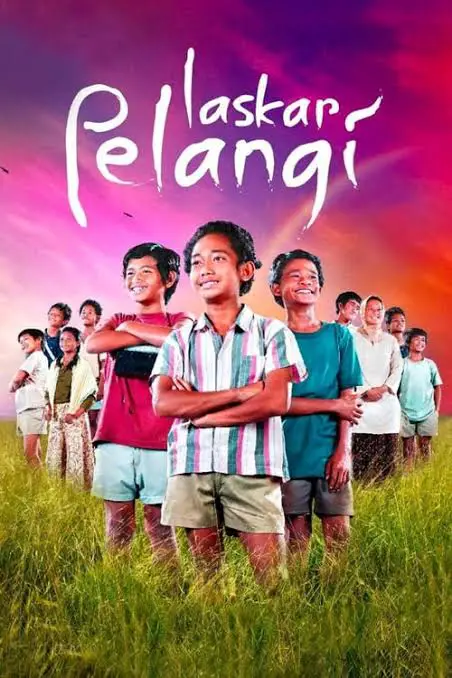 The oldest elementary school in Belitung, SD Muhamadiyah, faces the threat of closure due to insufficient enrollment, but on the last day, ten students enroll and become known as the 'Laskar Pelangi' or 'Rainbow Warriors.' 
These students come from humble backgrounds, yet they achieve great success despite the lack of resources and education. 
This movie is a must-watch as it will inspire you to follow your dreams and never give up despite the odds.
11. 5 CM (2012)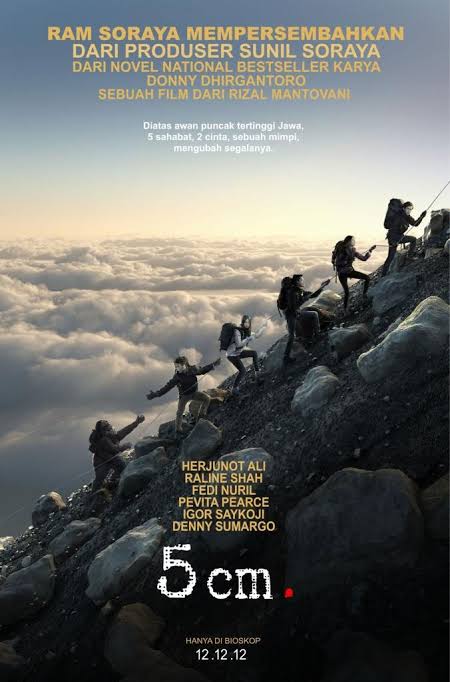 The film depicts the adventure of a group of friends with diverse personalities who embark on a journey to conquer the peak of Mount Semeru. 
Along the way, they encounter unexpected challenges and dramas that put their friendship to the test, but also bring them closer together. 
The stunning natural scenery of the mountain provides a beautiful backdrop for this engaging and thrilling story. 
 If you're a fan of movies about triumphing over adversity, this Indonesian movie is a must-watch. It's a story of friendship and perseverance that will make you laugh, cry, and ultimately leave you feeling hopeful for the future. With relatable characters and a heartfelt message, this movie is sure to stay with you long after it's over.
12. Mencuri Raden Saleh (2022)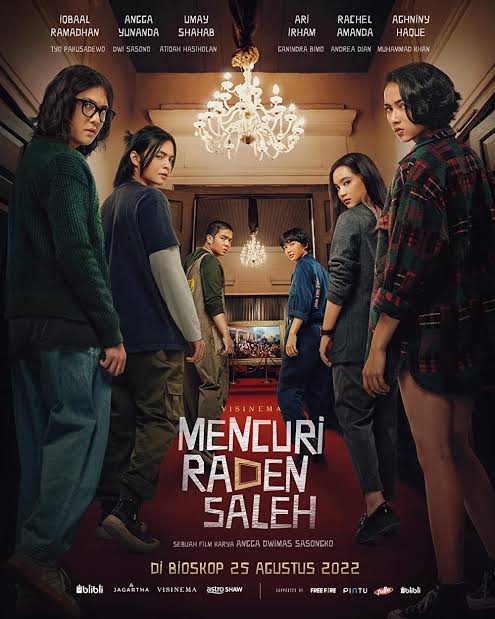 A group of young people consisting of Piko the forger, Yusuf Hamdan the hacker who calls Ucup, Fella the negotiator, Gofar the handyman, Sarah the fighter, and Tuktuk the driver plan a heist to steal a painting by the famous artist Raden Saleh. 
Their heist journey is full of unexpected obstacles and challenges, putting their friendship and teamwork to the ultimate test. 
If you're looking for an Indonesian action-packed movie that will make your heart race, this is definitely the one for you.
English title: Stealing Raden Saleh 
13. Sayap Sayap Patah (2022)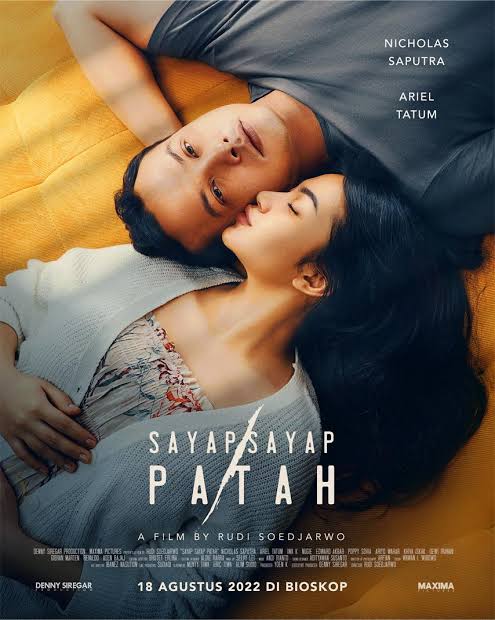 Adji, a member of Densus 88, has a pregnant wife named Nani. Due to the nature of his job, Adji is always on standby and ready to respond to emergencies. 
Unfortunately, one day, a rebellion broke out among terrorist prisoners in a jail, which resulted in several casualties, including Adji. 
This Indonesian movie is a heart-wrenching portrayal of the sacrifices made by law enforcement officials and their families, and it will leave you feeling emotional and moved.
14. ILY From 3800 Feet (2016)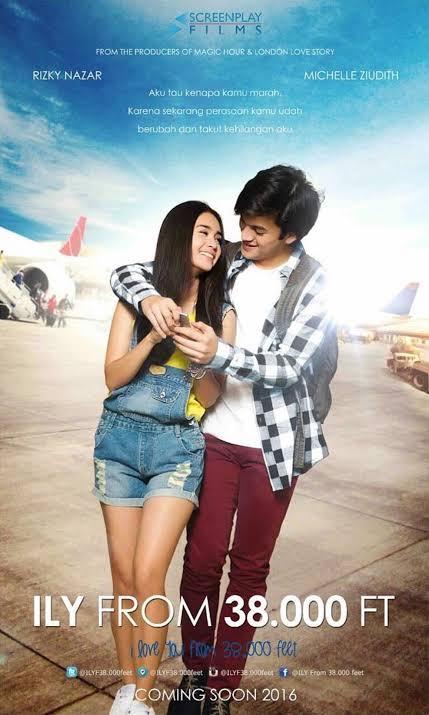 Aleta, a traveler en route to Bali, crosses paths with Arga aboard the plane. They strike up a conversation, and as they explore Bali together with their friends, they begin to develop feelings for each other. 
When Aleta returns to Jakarta, Arga follows her, but tragically, his plane crashes. 
For those who love a good, heart-warming romance, this Indonesian film won't disappoint. It's a beautiful, tender love story that will make you believe in the power of love all over again.
15. My Stupid Boss (2016)
The story revolves around Boss Man and Diana, his employee, who work in a small and overcrowded office in Kuala Lumpur. 
Despite Diana's annoyance with Boss Man's odd behavior, they gradually develop a unique relationship. 
This movie is filled with hilarious moments that are sure to make you laugh. 
If you're in the mood for a good comedy that will lift your spirits, this Indonesian movie is definitely worth watching. 
16. Sweet 20 (2017)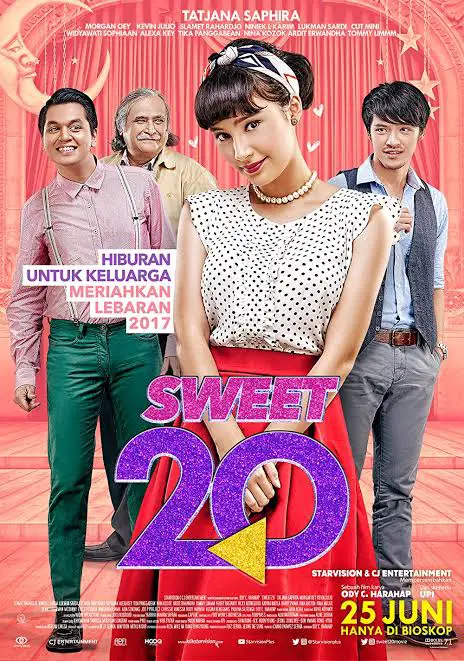 The year is 2017 and when Fatmawati visits a photo studio to take pictures of herself, and after leaving the place, she transforms into her 20-year-old self. 
Unable to return home due to the fear of being unrecognizable, she decides to stay at her friend's boarding house. 
This movie follows Fatmawati's journey of rediscovering herself and enjoying life as a young person again. 
With a delightful mix of nostalgia, humor, and bittersweet moments, this movie will make you smile and tug at your heartstrings.
17. Noktah Merah Perkawinan (2022)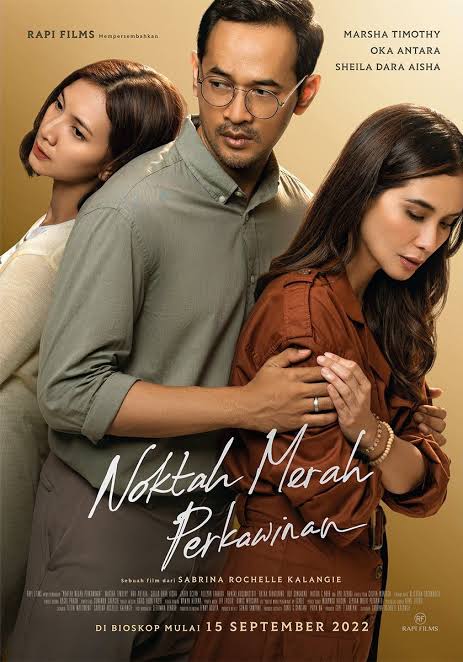 Ambar and Gilang are struggling in their marriage, and the arrival of Yuli only makes things worse. 
Gilang's attention towards Yuli sparks jealousy in Ambar, further escalating their issues. 
This movie offers a unique perspective on marital conflicts and provides insights into how to navigate them. 
This Indonesian movie is a must-watch for anyone seeking to gain a better understanding of the complexities of relationships.
18. Keluarga Cemara (2018)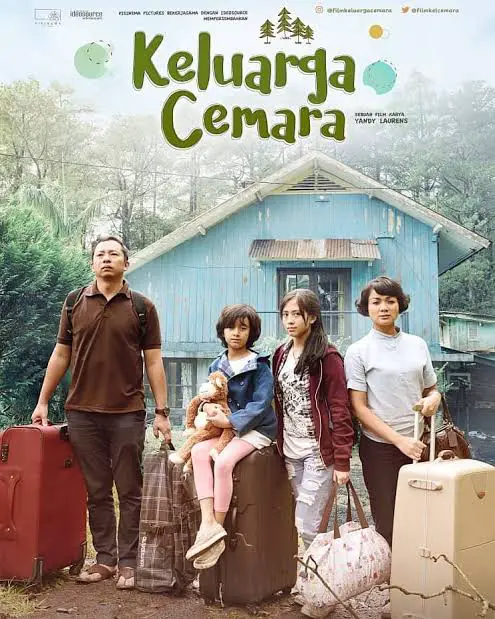 After being swindled out of their wealth, a family relocates from Jakarta to Bogor. The transition from a bustling city to a quiet village proves challenging as they adjust to their new surroundings. 
Stripped of their former privilege, they experience hardships they've never known before. But through their struggles, they learn to stick together and strengthen their family bonds. 
As one of the film's theme songs goes, "the most valuable treasure is family." This movie offers a fresh perspective on life and the importance of family and is a must-see for anyone seeking inspiration. 
As they navigate their new reality, they learn to appreciate the things that truly matter in life – love, support, and the bonds of family. With powerful performances and a touching story, this movie is a must-watch for anyone who values the importance of family.
19. Dua Garis Biru (2019)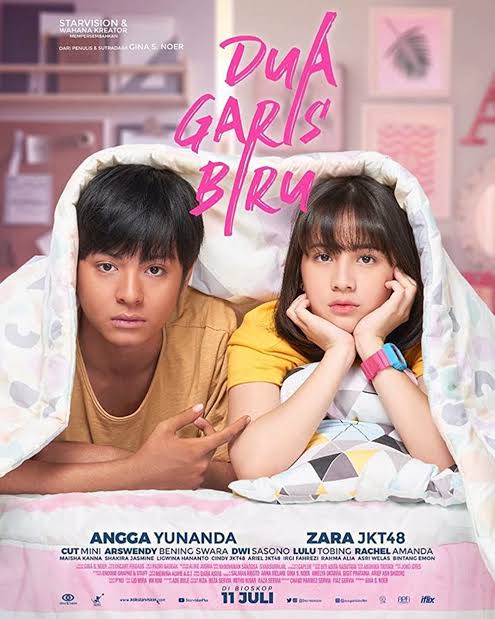 Bima and Dara, two high school students from different family backgrounds, are in a romantic relationship that deepens until Dara becomes pregnant. 
Their families and school conspire against them, creating new problems they must face. 
The film offers insights into sex education and the evolving meaning of relationships. It's a thought-provoking movie worth watching.
English title: Two Blue Strips. 
20. Geez and Ann (2021)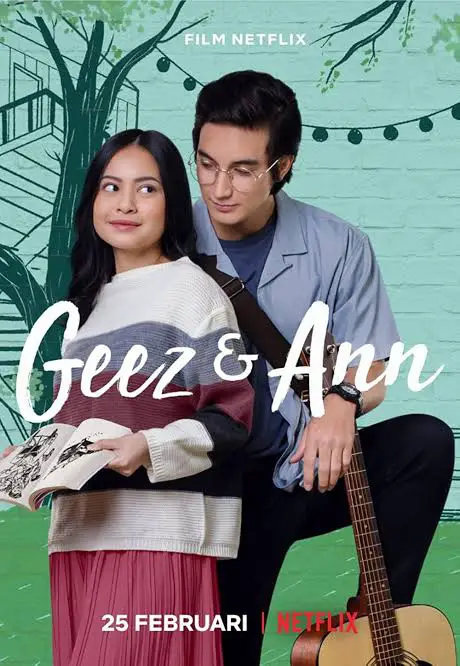 Ann is a free-spirited woman who enjoys having casual relationships with men. She meets Geez, and they develop a strong connection. 
However, their relationship becomes complicated, and Geez decides to leave Indonesia to follow his dreams. 
Ann then meets her boss, Bayu, who makes her feel cherished. The movie revolves around Ann's struggle to choose between Geez and Bayu, as she navigates her feelings and emotions.
This Indonesian romance movie is a must-watch for anyone who loves a good love triangle. It's a complex, emotionally-charged story that explores the highs and lows of love and will have you rooting for your favorite couple until the very end.
21. Stip & Pensil (2017)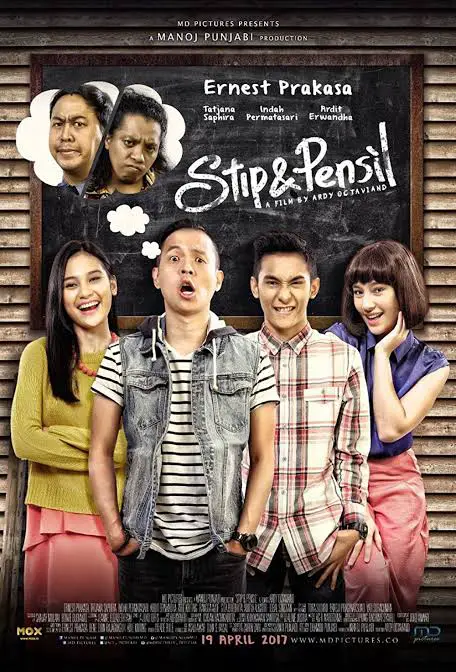 A group of privileged high school students are assigned to write about social issues, and they decide to focus on education in the lower class.
During their research, they meet a child who inspires them to build an emergency school for underprivileged children. 
However, their journey is not without obstacles. They face various challenges while running the project. 
This movie sheds light on important social values that are often overlooked in our daily lives.
22. Garuda di Dadaku (2009)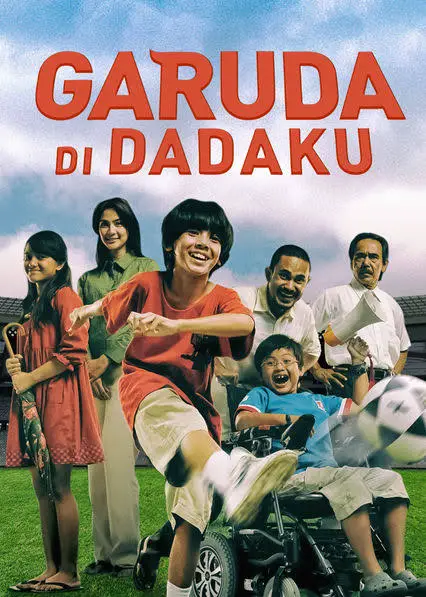 Bayu, a 6-year-old boy, dreams of becoming a football athlete, but his grandfather forbids him from pursuing it. 
However, Bayu meets Heri, a passionate football fan, who encourages him to pursue his dream since he sees Bayu's potential. 
Bayu works hard and eventually succeeds in joining Indonesia's national U-13 football team. 
This Indonesian movie emphasizes the importance of perseverance and determination in achieving our dreams, even in the face of obstacles and challenges.
23. 7 Misi Rahasia Sophie (2014)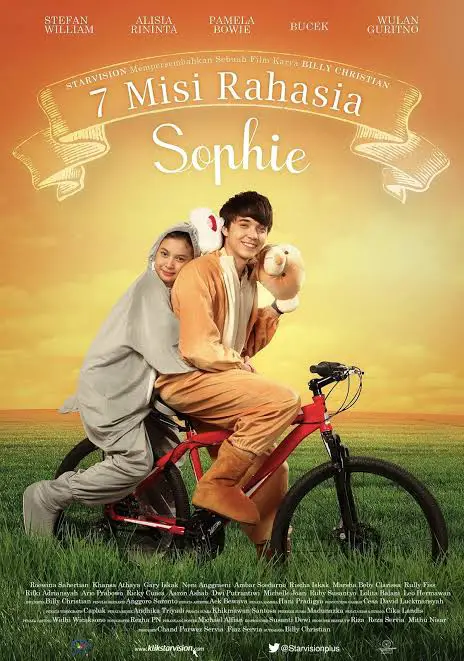 Sophie is a popular YouTuber who enjoys sharing her daily tips on her channel. 
Her best friend, Marko, has a different personality from Sophie and believes that people like her, who share their lives on social media, are self-centered and narcissistic. 
In response to Marko's opinion, Sophie creates a mission that involves him, aimed at proving him wrong. The task involves performing acts of kindness and caring for those around them. 
However, Sophie is hiding a secret that only she knows. This movie will encourage you to be more attentive to the needs of those around you.
24. Semesta Mendukung (2011)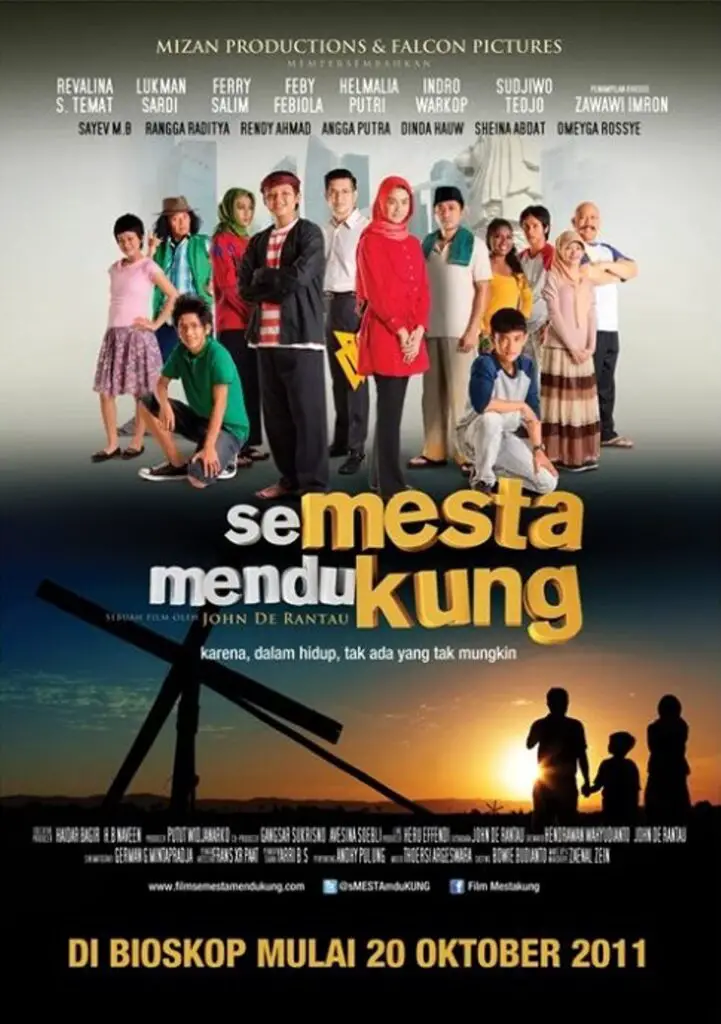 Muhammad Arief is a bright student who is passionate about physics, but he comes from a low-income family in Madura. 
He lives with his father, Muslat, who has a gambling addiction, while his mother works as a migrant worker in Singapore. Arief works part-time at a garage to save money to reunite with his mother. 
His teacher, Mrs. Tari Hayat, recognizes Arief's talent in physics and encourages him to participate in a Science Olympiad in Singapore.
However, Arief's primary goal is to find his mother. With the help of his supporters, Arief wins the competition and finally reunites with his mother. 
This inspiring movie teaches us not to give up on our dreams, no matter how challenging the circumstances may be.
25. Perahu Kertas (2012)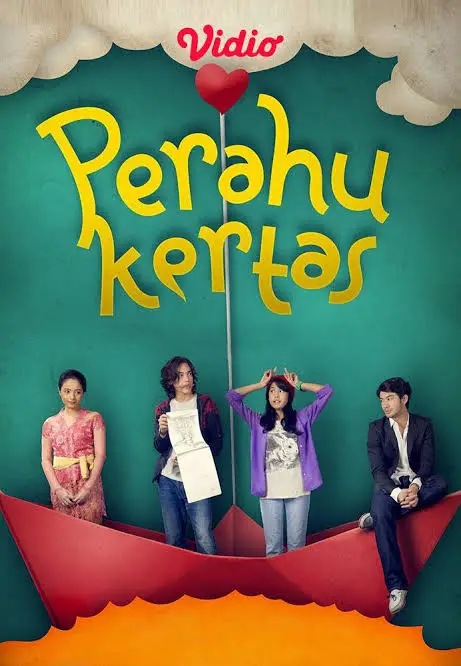 Kugy and Keenan's love story is full of twists and turns. Kugy, a lively tomboy, has a special ritual of turning her thoughts into paper boats. 
Meanwhile, Keenan, a painter at heart, is pressured by his father to pursue economics. As their relationship faces various challenges, they eventually fall out of friendship. 
This film touches on themes of kindness, honesty, determination, and simplicity.
If you're in the mood for a heart-warming romance, you won't want to miss this Indonesian film. It's a beautiful love story that will sweep you off your feet and make your heart skip a beat. From the first scene to the last, you'll be rooting for the characters and believing in the power of true love.
---
Indonesia has a vibrant cinema industry with a plethora of interesting films to choose from. 
Whether you're a fan of heart-warming dramas or action-packed thrillers, there's no shortage of captivating content to explore. 
I hope this list has piqued your interest and inspired you to dive deeper into the world of Indonesian movies. 
And if you're hungry for more great Asian dramas, don't forget to check out my list of short Kdramas with less than 6 episodes. You definitely don't want to miss out on these gems!