Single parenthood is one of those topics that resonates with many, and there are lots of Kdramas that have beautifully captured the complexities and triumphs of this journey. 
In this blog post, I'll be listing 11 wonderful K-Dramas that delve into the lives of single parents.
From heartwarming tales of love and family to narratives that challenge societal norms and even political dramas, these Kdramas showcase the strength, resilience, and unwavering dedication of single moms and dads. 
So, sit back, and get ready to add some new shows to your watchlist!
Here are some of the best Korean dramas about single parents that will give you all the feels: 
1. Five Enough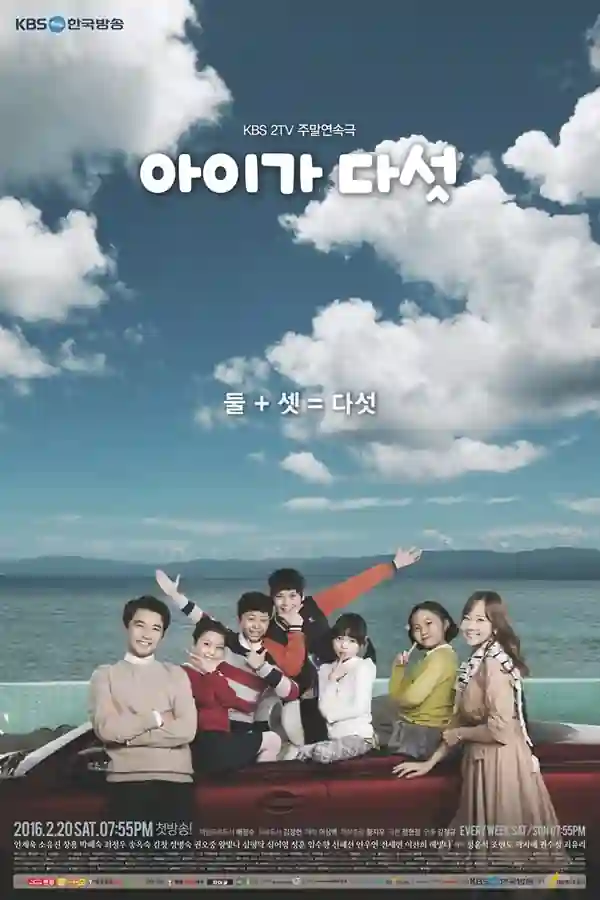 After the loss of his wife five years ago, Lee Sang Ta finds solace in his two children and supportive in-laws, who treat him like their own.
Leading a marketing team for a fashion brand, he never expected another chance at love. 
Meanwhile, Ahn Mi Jeong, an assistant manager at the same company, conceals the truth about her husband's affair from her three children, telling them he's working in America.
Balancing single motherhood with her career, she has grown accustomed to the challenges.
As fate intertwines their paths, a storm brews as three sets of in-laws and five children embark on a journey to become one united family.
2. When The Camelia Blooms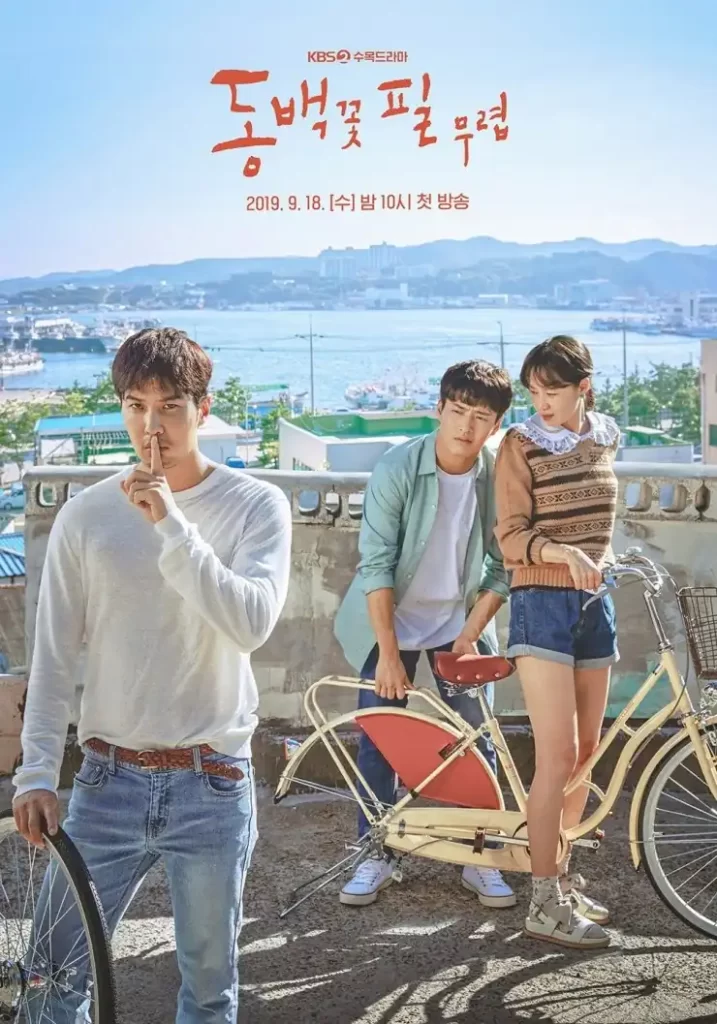 In the vibrant town of Ongsan resides Dong Baek, a spirited single mother who effortlessly manages the charming bar-restaurant, Camellia, all while caring for her adorable and capable son, Pil Gu. 
Amidst the buzzing chatter that often surrounds her unconventional choices—growing up an orphan, being a single mother, and running a bar frequented by the town's men—there is an undeniable force of love in the air.
Local police officer Hwang Yong Shik has fallen head over heels for Dong Baek, unmoved by the whispers. 
Unexpectedly, Dong Baek's ex-boyfriend, the enigmatic baseball star Kang Jong Ryeol, reenters her life, triggering a wave of excitement.
Yet, as she seeks her own bliss, a sinister presence looms in the shadows. A serial killer stalks the streets of Ongsan, and Dong Baek's safety may hang in the balance.
This Kdrama about a single parent was equal parts romantic and thrilling. I also really loved her protective son, who was forced to grow up fast due to his mother's meekness. 
3. Prime Minster And I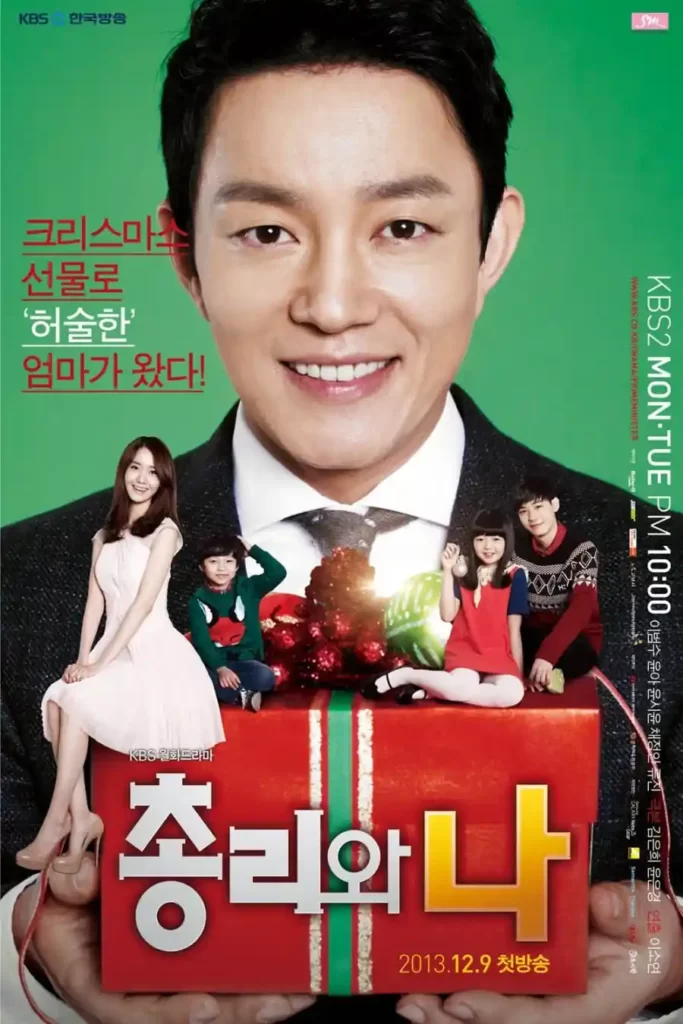 Prime Minister, Kwon Yool, embraces the demanding role of a devoted single father, gracefully juggling leadership and parenthood.
Meanwhile, the spirited Reporter, Nam Da Jung, fearlessly pursues her passion at Scandal News, ceaselessly chasing after sensational stories.
Destiny takes an unexpected turn when a viral photo forces them into a pretend romance to protect Kwon Yool's career, and she agrees so she can make her Alzhemaic father happy. However, amidst the charade, genuine emotions blossom between them.
Their contrasting personalities spark an enchanting connection, and I was utterly captivated and wholeheartedly cheering for this improbable duo as they navigate the trials of their fabricated love story.
Also see: 17 Romantic Kdramas With Fake Dating & Marriage To Make You Swoon
4. Was It Love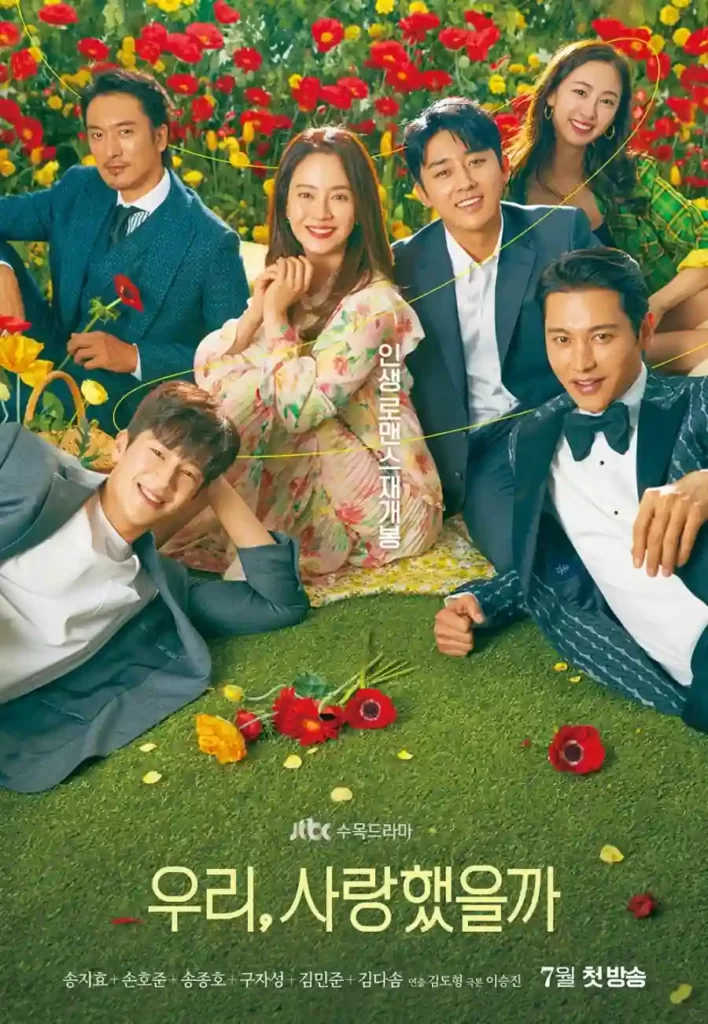 In this lively romantic series, Noh Ae Jung is a dedicated single mother who pours her heart into her work as a movie producer.
For 14 long years, she hasn't experienced the thrill of romance, until fate brings not one, but four captivating men into her life. 
First, there's the enigmatic best-selling novelist, Oh Dae Oh. Then, the charming and renowned actor, Ryu Jin. Don't forget Koo Pa Do, a reformed gangster who now leads the Nine Capital financial company.
And finally, there's Oh Yeon Woo, a delightful PE teacher at a local school. 
5. Marriage Contract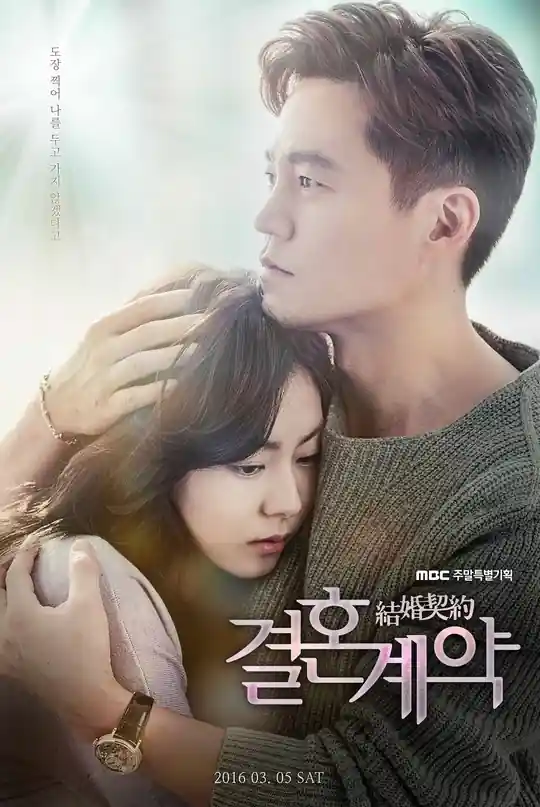 In this heartwarming Kdrama about a single parent, Kang Hye Soo is a determined single mother faced with a potentially life-threatening brain tumor who embarks on an extraordinary journey. 
To secure a generous sum of money for her beloved daughter's future, she selflessly agrees to become a liver donor for her new boss' mother.
However, what they anticipated as a simple arrangement swiftly transforms into a beautiful chaos as unexpected individuals, including her endearing 7-year-old daughter, become entangled in their lives.
Through this remarkable experience, they come to realize that true happiness extends far beyond financial means.
Love, they discover, is the essence that breathes life into every moment.
Also see: 25 Interesting Rich Boy And Poor Girl Korean Dramas
6. Person Who Gives Happiness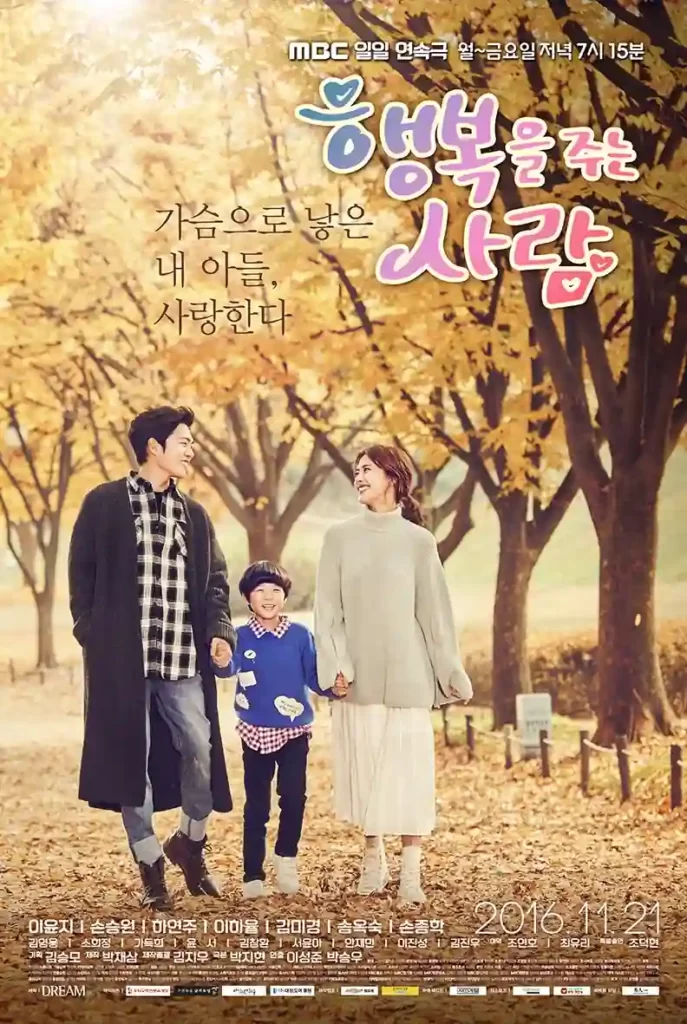 Park Bok Ae, driven by a self-centered desire for a brighter future for her children, will stop at nothing, even if it means causing pain to others.
The icy Kim Ja Gyung, an actress who prioritizes her career, heartlessly abandons her own son at birth.
On the other hand, Im Eun Hee, despite lacking a firsthand experience of family, embraces motherhood by adopting a young boy. 
As the plot unfolds, the foster mother valiantly shields her child from the biological mother's relentless pursuit, triggered by the child's newfound stardom and wealth.
Amidst the custody battle, Gun Woo's unwavering love for Eun Hee serves as a testament to her deserving of boundless affection. 
7. My Little Baby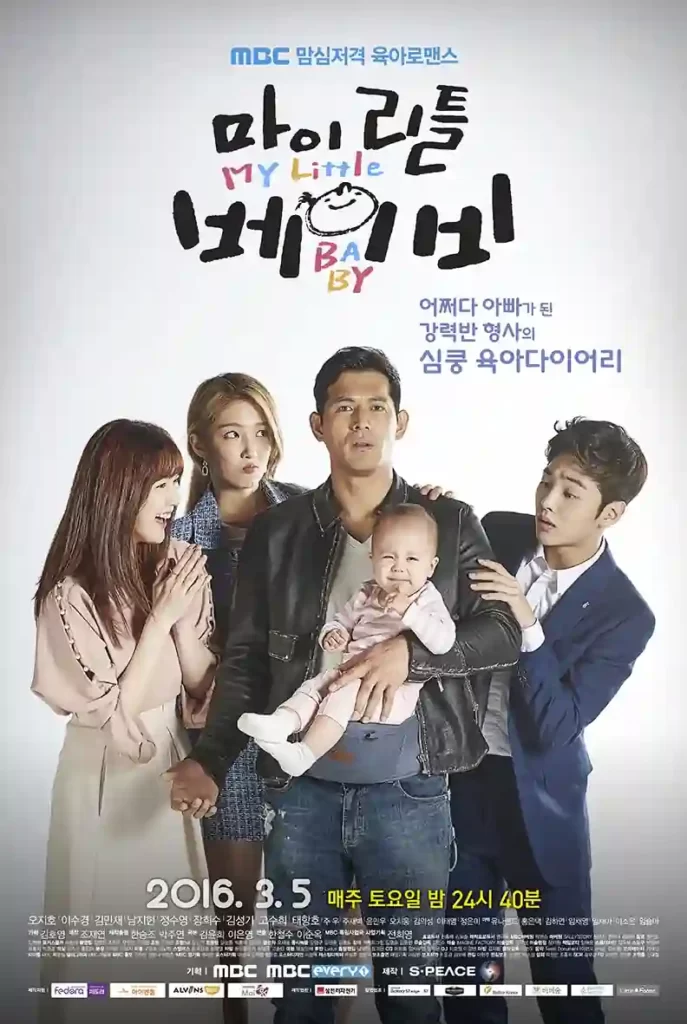 Cha Jung Han is a dedicated detective on a special investigation team who fearlessly tackles cases involving violence, drugs, and gangs.
Amidst his demanding job, his life takes an unexpected turn when he becomes the guardian of his niece, Eun Ae, and faces the challenges of parenthood head-on. 
Meanwhile, Han Ye Seul is a resilient single mother raising her adorable 5-year-old son all by herself.
As fate intertwines their paths, sparks of their past love reignite, and in this captivating series, you'll get to witness the resilience and love that bind these individuals together in the face of adversity.
8. Lovers In Bloom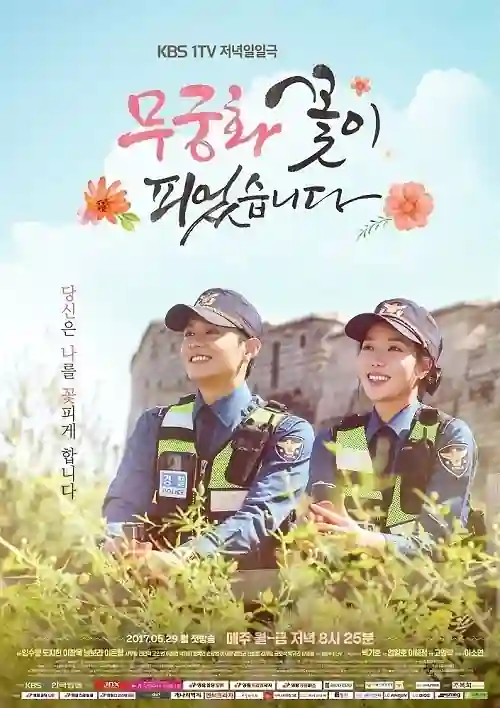 Moo Goong Hwa is a former boxing champ who, after losing her husband, has single-handedly raised her daughter.
Determined and resilient, she now serves as a police officer, ready to protect and serve. 
Enter Cha Tae Jin, an exceptional graduate from the esteemed police university, driven by a strong sense of justice.
In this thrilling series, you'll see the dynamic partnership between these two remarkable individuals as they strive to uphold the law and make a difference in their community. 
This Kdrama about a single mother falling in love delivers everything from action to heart slathered with an unwavering dedication to justice. 
9. One Spring Night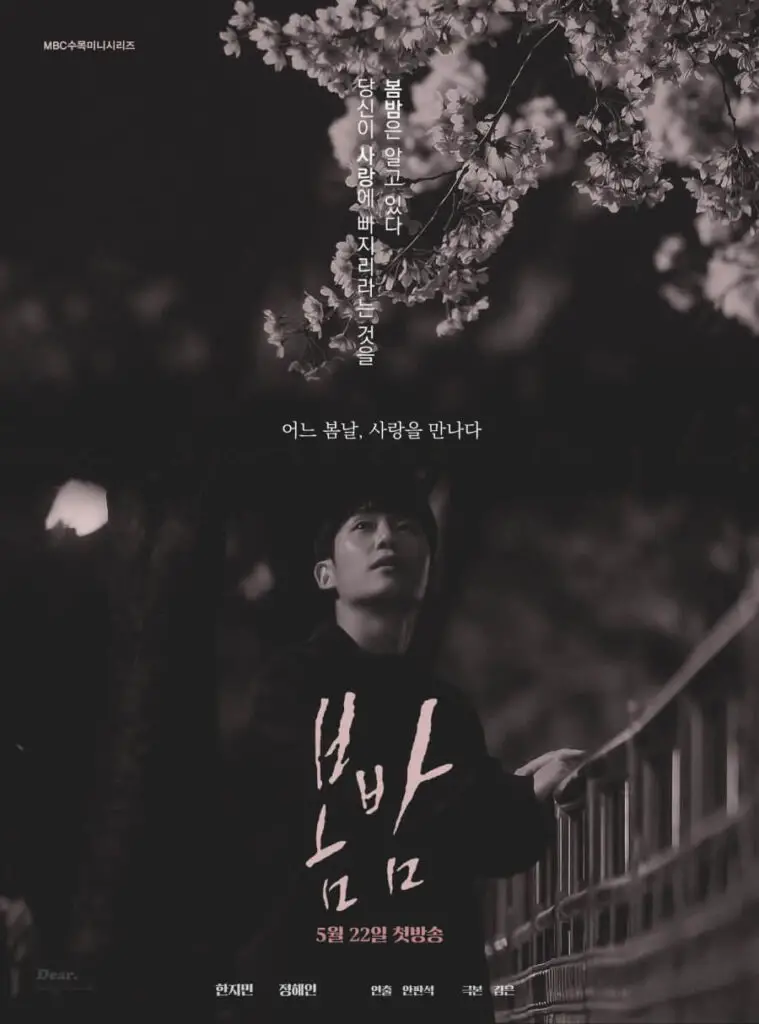 In a charming twist of fate, Lee Jung In, feeling stuck in a four-year relationship and hesitant about marriage, finds herself in Yu Ji Ho's pharmacy one fateful morning, grappling with a hangover from a night of revelry with a friend. 
As Jung In struggles to piece herself together before work, she realizes she has forgotten her wallet and is unable to pay.
Ji Ho, the kind-hearted pharmacist – who is also a single father – overlooks Jung In's prickly demeanor and offers his assistance.
What unfolds is a captivating bond that transcends the ordinary, as they embark on a secret friendship, navigating the complexities of societal and familial expectations. 
10. The Great Show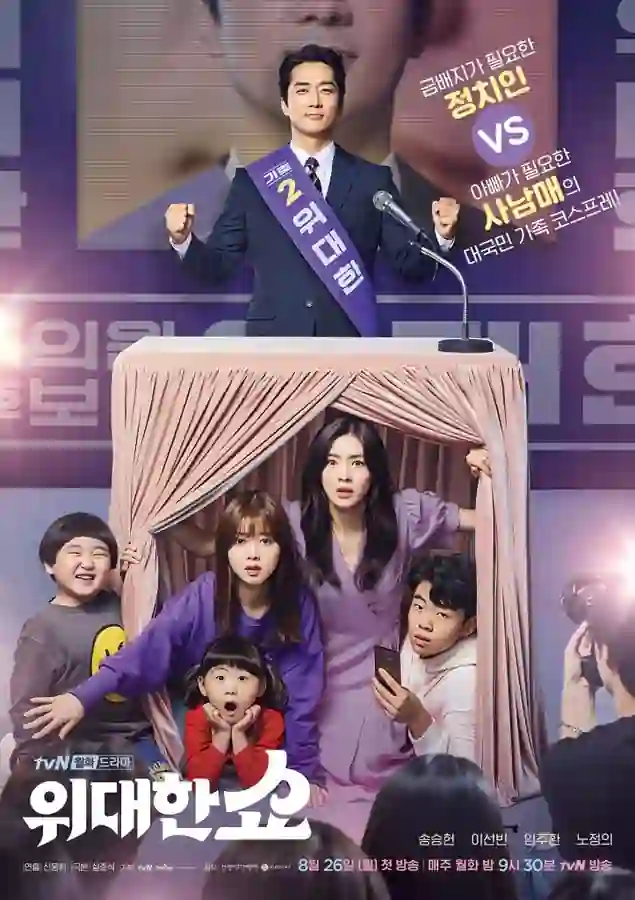 Wie Dae Han is a former lawmaker with a penchant for materialism and a burning desire to regain his political position.
Suddenly, a ray of unexpected hope shines upon him when an 18-year-old girl named Da Jung approaches him, revealing that he is her biological father.
 Tragically, her mother, who single-handedly raised Da Jung and her three younger siblings, passed away in a hit-and-run accident.
Now, Da Jung bravely shoulders the responsibility of caring for her siblings. 
Embracing this newfound family, Wie Dae Han orchestrates an extraordinary endeavor to reclaim his status as a lawmaker.
11. Young Lady And Gentleman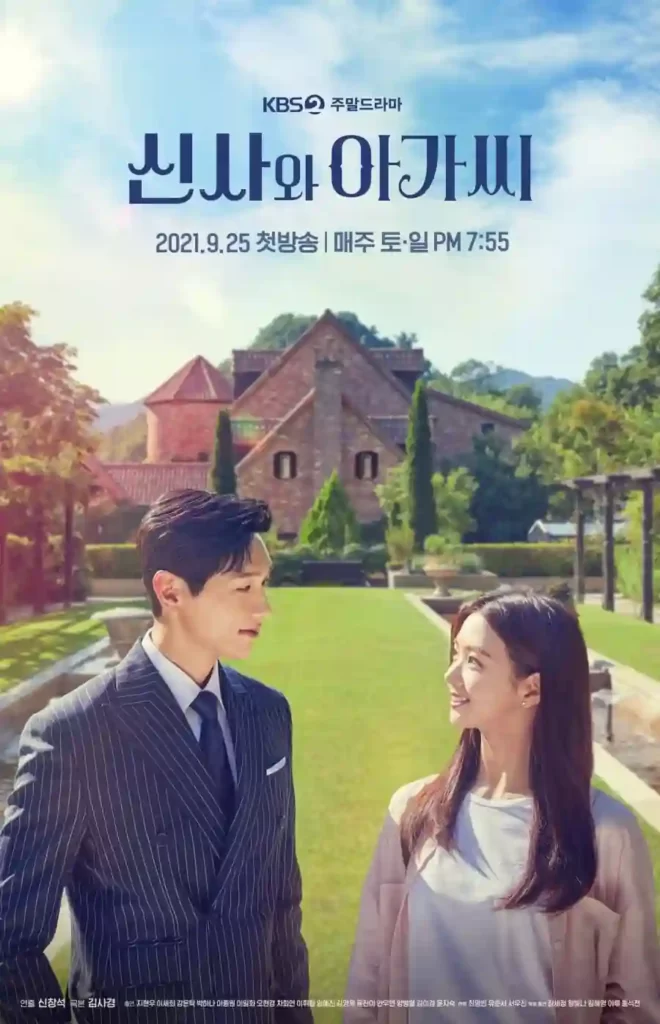 In this romantic Kdrama, Lee Young Kook is a devoted widower who continues to grapple with the loss of his beloved wife.
Seeking support for his children, he makes the life-changing decision to employ Park Dan Dan as their live-in tutor. 
As Dan Dan enters their lives, her radiant optimism shines through, captivating Young Kook's heart.
Despite her own challenges with her family and her career, Dan Dan exudes a bright and positive energy.
---
And with that, I'm done.
If you're looking for an interesting show to watch this weekend, any of the 11 Kdramas about single parents on this list is a good place to start, and I know that you'll enjoy them!
Check out the related posts if you're in the mood for some Kdrama-loving. Happy watching!