If you're looking for some top-quality entertainment to stream right now, you're in the right place. Turkish television has produced some of the most captivating dramas and romantic comedies in recent years, and there's never been a better time to dive in to discover what all the fuss is about.
Whether you're a seasoned fan of Turkish series or new to the genre, there's something for everyone to enjoy. From epic historical dramas to heart-warming family stories, to the oldies that carved a spot in my heart, Turkish television has it all. 
So, grab a cup of tea, get comfy, and join us as we explore some of the most popular Turkish series that have survived the years. 
Most popular Turkish TV Series. 
1. Ezel.
Ezel is a gripping Turkish series that tells the story of a man betrayed by his friends and lover. With the help of his incarcerated buddy Uncle Ramiz, he plots to take revenge on those who took everything from him. Trust me, you won't want to miss this iconic Turkish series. 
2. Hayat Bilgisi.
Do you love a good drama? If so, you have to check out Hayat Bilgisi! This Turkish series follows the story of a teacher who values creativity over memorization. 
She's been through a lot, including losing her job because of a past incident with her love interest, Tekin Bey. But now, years later, fate brings them back together at a new school in Istanbul. 
3. Hayat şarkısı.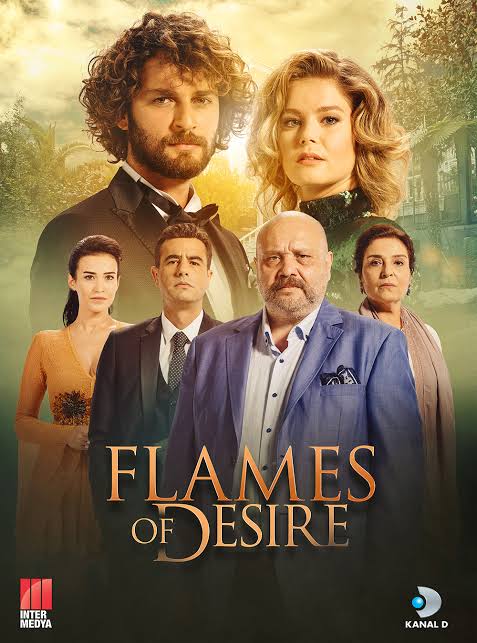 Born and raised in Işıklar Village, Bayram and his childhood friend Salih promised to betroth their children Melek and Kerem. Even though Bayram became successful in Istanbul and his children have their own lives, he never forgets his promise. 
When Kerem graduates from university, Bayram visits Salih and finalizes the wedding decision. But as the young couple navigate their forced marriage, they never expected the plans of Hülya, Salih's other daughter, to have such an impact. 
4. Cennet Mahallesi.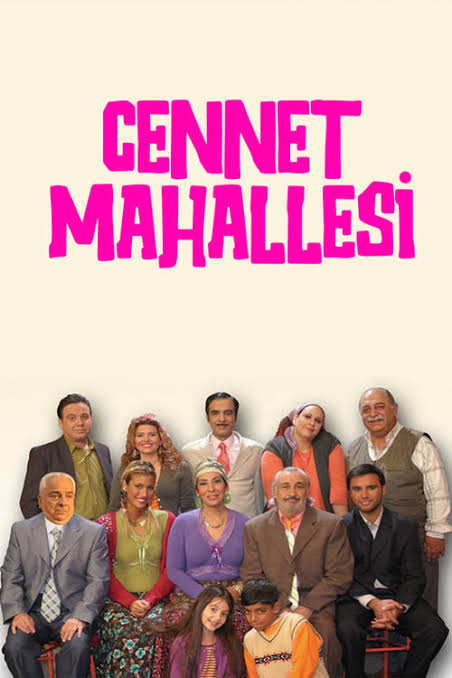 If you're looking for an enduring Turkish romantic story that's packed with drama, then you won't want to miss this one. Sultan, the female lead, is a stunning belly dancer, and Ferhat, the male lead, is a talented but troubled violinist. 
They're head-over-heels in love with each other, but there's just one problem: their families have been feuding for the past four years, and it's putting their love to the test. This popular Turkish drama took the world by storm and with good reason – you'll enjoy it!
5. Ruhsar.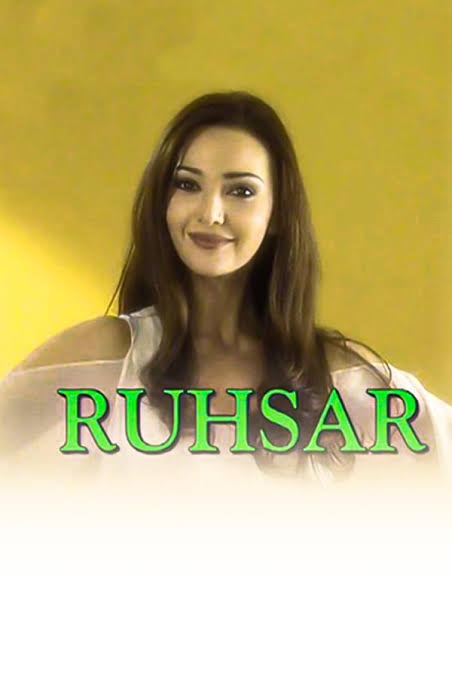 Ruhsar follows the story of a newlywed couple deeply in love until tragedy strikes. After Ruhsar's sudden death, she remains with Mazhar and appears only in rainy weather. 
Meanwhile, Mazhar's mother-in-law Menkıbe is constantly trying to set him up with a new bride, including Reyhan. But with the support of his best friend Müfit and sister Firdevs, Mazhar tries to navigate this confusing time while keeping Ruhsar close in spirit.
6. Muhteşem Yüzyıl.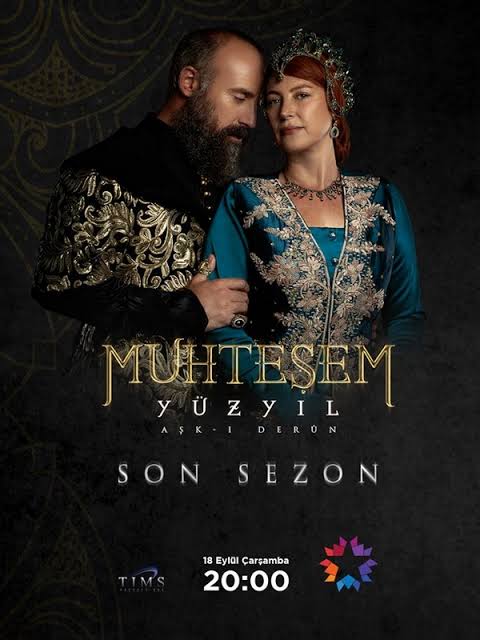 If you're looking for an exciting popular Turkish historical drama to watch, I've got just the one for you. 
This show follows the life of Suleiman the Magnificent, the Sultan of the Ottoman Empire, and his wife Hürrem Sultan as they navigate the struggle for the throne and palace life. 
With a captivating storyline centered around Hürrem's fight for her children, this old and timeless Turkish series is sure to keep you on the edge of your seat.
7. Suskunlar.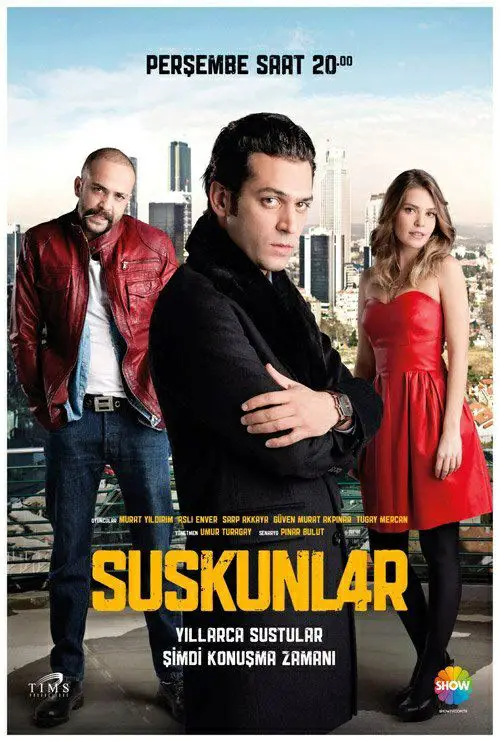 A group of childhood friends made an innocent mistake and lost their childhood in just one day. Years later, one of them reunites the group to finish what they started. 
These four men, from different walks of life, come together with unshared love and a thirst for revenge. 
Don't miss out on this gripping tale of friendship, love, and redemption that's probably one of my favorites on this list. 
8. Avlu.
This popular Turkish series follows Deniz Demir (played by Demet Evgar), a woman who takes the blame for shooting her abusive husband to protect her daughter. 
As a result, she is incarcerated, and the show explores her journey as she navigates the harsh realities of life behind bars.
If you're looking for a compelling drama that will keep you on the edge of your seat, Avlu is definitely worth a watch.
9. Leyla Ile Mecnun.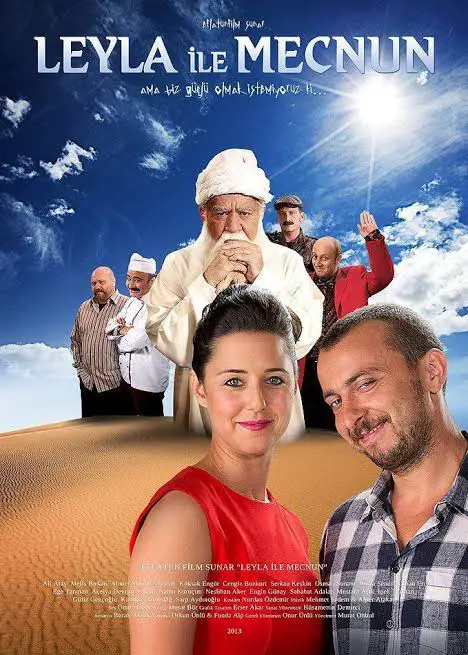 Leyla Ile Mecnun follows two babies born on the same day who grow up side by side in the same hospital, and take their names from the legendary lovers Leylâ and Majnun. 
Fast forward 25 years, and Mecnun falls head over heels in love with Leyla, but things get complicated when tragedy strikes. 
Unable to accept his loss, Majnun meets two women who received Leyla's donated organs and finds himself torn between them. Trust me, this is one of those Turkish series oldies you don't want to miss!
10. Yargı.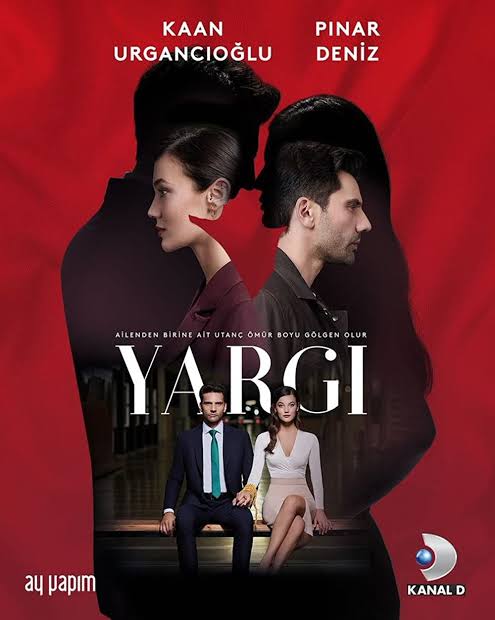 Ilgaz grew up learning about honesty, honor, and respect from his father, while Ceylin, a bold lawyer, follows her own set of rules without limits. 
When their paths cross, their conflicting principles lead to a showdown that you won't want to miss! This is one of the popular Turkish series that really lives up to its hype. 
11. Avrupa Yakası.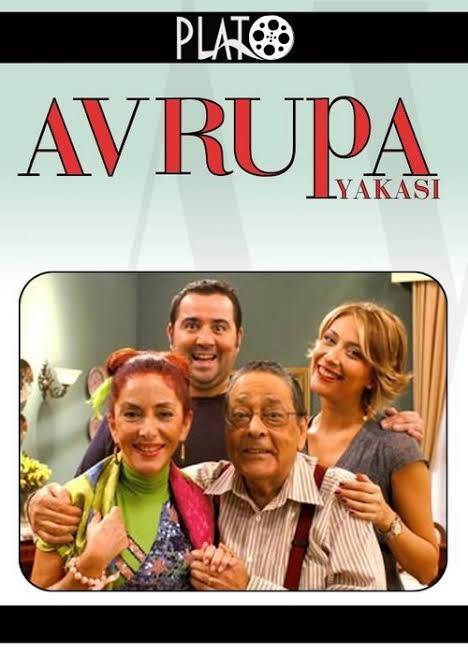 The interesting and must-watch Turkish series written by the talented Gülse Birsel follows the daily adventures of the Sütçüoğlu family, living in Nişantaşı. 
Volkan and Aslı, two sisters who constantly bicker with their parents İffet and Tahsin, provide plenty of entertaining drama. 
Plus, you'll get a glimpse into the glamorous world of fashion, where Aslı works for the magazine Avrupa Yakası.
12. Sana Bir Sır Vereceğim.
Sana Bir Sır Vereceğim is about a mother whose daughter gets kidnapped by mysterious men, a father who's lost his wife and is now protecting his son, and five extraordinary children who come together as a family to protect themselves. 
If this doesn't sound thrilling enough, I don't know what. A lot happens but suffice it to say that this popular Turkish series deserves the accolades it receives. 
13. Poyraz Karayel.
This fantastic popular Turkish drama that has endured time explores the extremes of love and hate, friendship and enmity, and goodness and evil. 
It follows Poyraz, a man who's hit rock bottom, having lost everything he loved and valued in life – his family, job, wife, and son. 
Despite all these troubles, he manages to find a way to survive by keeping a positive outlook and using humor. It's an amazing story that's definitely worth watching!
14. Bir Başkadır.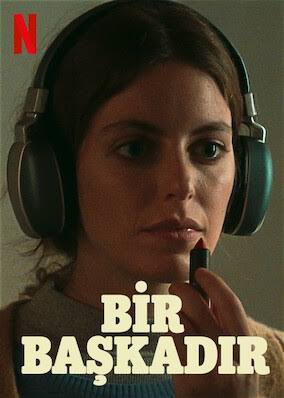 This Turkish series invites you to peek through the blinds of other lives and see how our actions impact those around us. It's a powerful reminder of the struggles and consequences of those we may have marginalized.
This series was a big hit in Turkey, as it shed light on important social issues and the struggles of those trying to exist in an oppressive society. 
It's a powerful reminder to look beyond our perspectives and recognize the realities of those we may have unintentionally marginalized. The popularity of this Turkish series has endured the years, and for a very good reason. 
15. Acemi Cadı.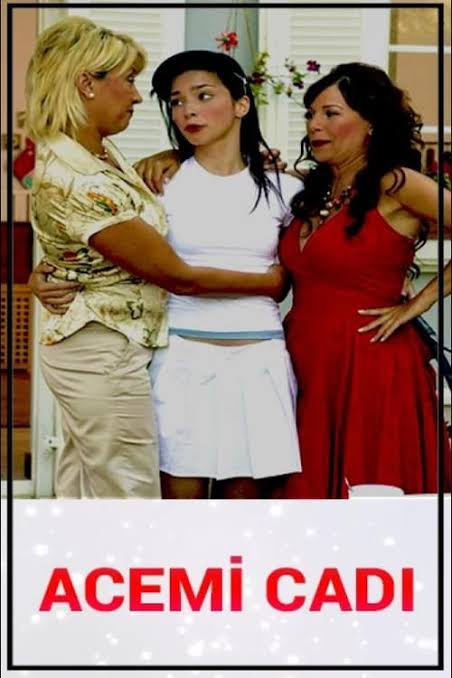 If you're looking for another popular Turkish drama to watch, I highly recommend checking out Ayşegül's story in which she discovers she's a witch and tries to protect her child Selim from rival Tuğçe while navigating the consequences of her magic.
16. Vatanım Sensin.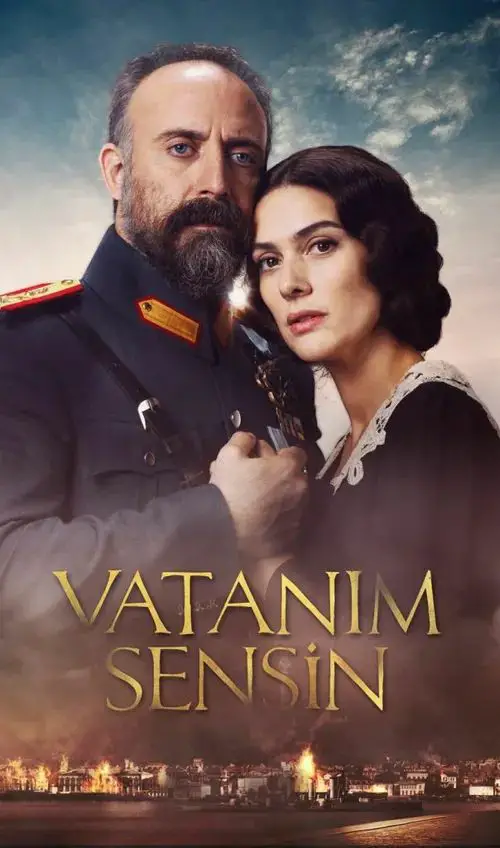 This Turkish drama follows those caught between their responsibilities and morals amidst the chaos of war. 
Witness their unwavering perseverance on the path to freedom, and discover how they strive to rekindle their love and hold their family together.
17. Sakarya Fırat.
Sakarya Fırat is a thrilling Turkish series that follows the story of Osman Kanat, a skilled sniper and Rank Sergeant in the Gendarmerie. 
Along with his friend Cemil, Osman embarks on a risky operation that angers the PKK terrorist group, leading to a dramatic attack on the police station by the vengeful terrorist Necla. 
Trust me, you won't want to miss a moment of the intense action and gripping storyline in this evergreen Turkish series.
18. Medcezir.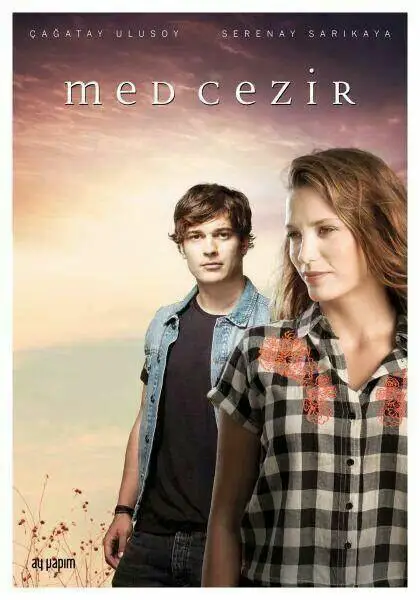 The story follows Yaman, a young man who's been kicked out of his home by his mother. Fortunately, he's taken under the wing of Selim Serez, who sees great potential in him. 
It's a heartwarming tale that's sure to keep you engaged, and a popular Turkish drama that's full of heart and warmth.
19. Öyle Bir Geçer Zaman Ki.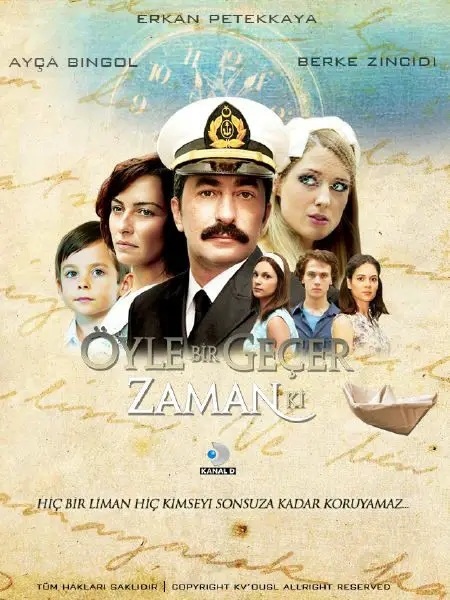 When Cemile Akarsu discovers her husband's love for the Dutch Carolin, the great troubles and the negative conditions created by this situation leave lasting effects on Cemile, Ali, and their children that will shape the rest of their lives.
20. En Son Babalar Duyar.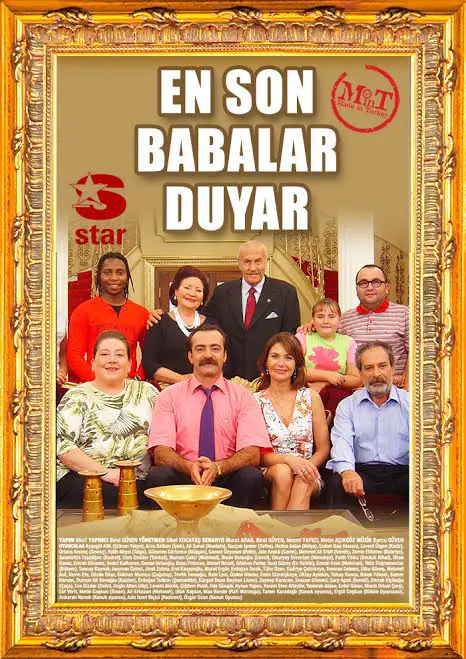 En Son Babalar Duyar is about the lively and eventful life of a married couple with three daughters and a son, and their interactions with their neighbors and relatives. 
The show also delves into Kadir's adventures, his relationships with his family, and his father in particular.
21. Çocuklar Duymasın.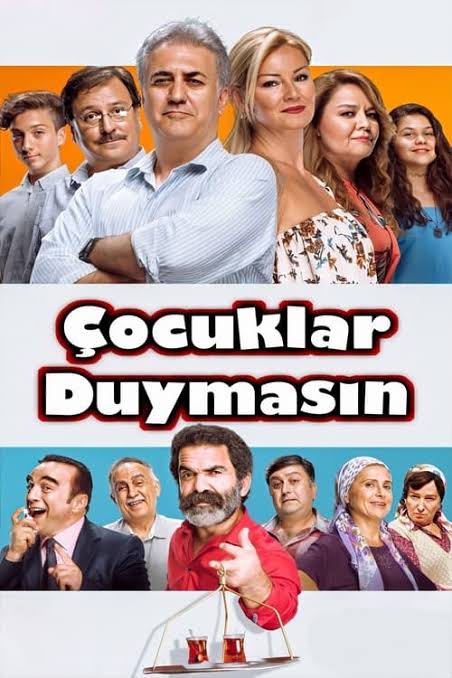 This Turkish drama follows the marriage of Haluk, a tough and anti-romantic man, and Meltem, a successful career woman who never gives up on her pursuit of romance. 
While Haluk struggles to express his emotions, Meltem faces challenges in balancing her personal and professional life.
22. Bir Demet Tiyatro.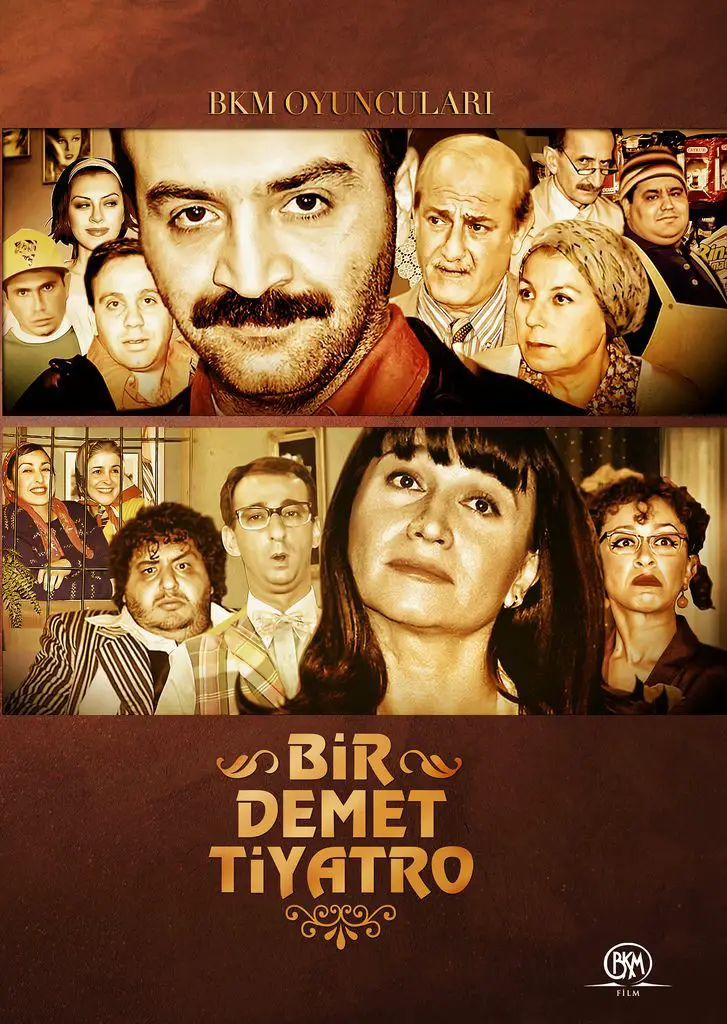 Looking for a hilarious and heartwarming popular show to watch? Look no further than Bir Demet Tiyatro! 
This Turkish series brings together people of all ages and backgrounds as it follows the antics of the Çıtır Family and their friends. Don't miss out on the fun – give it a watch today! 
23. Kiralık Aşk.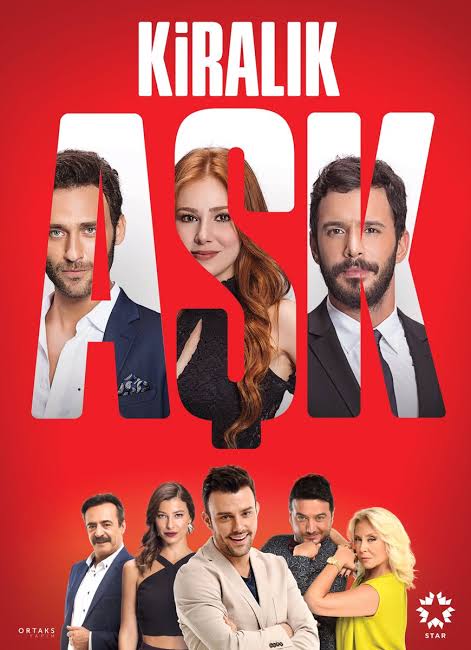 Defne, a self-sufficient waitress, agrees to participate in a 6-month love game where she must win the heart of Omer, a wealthy businessman. 
But things take an unexpected turn when she finds herself caught in a love triangle between Omer and his best-friend. 
24. Şahsiyet.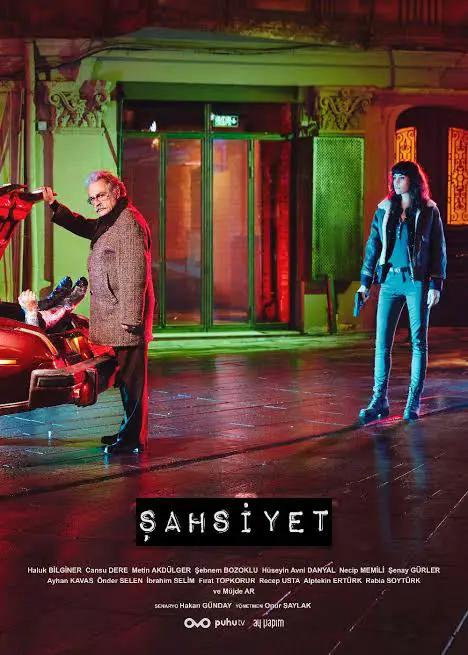 In this gripping Turkish drama that caused waves worldwide, Agah is a retired legal clerk living a reclusive life in Beyoğlu. But when he's diagnosed with Alzheimer's, everything changes. 
Devastated by the thought of losing his memories, Agah decides to finally commit a murder he's been putting off for years, knowing that his illness will prevent him from suffering the consequences. 
However, his decision will not only affect his own life but also that of Nevra, the chief of the homicide bureau.
25. Kanıt.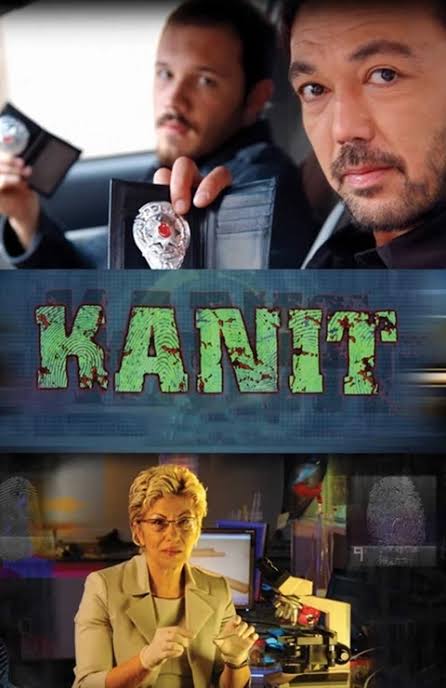 If you're a fan of crime dramas, you might want to check out this awesome and popular Turkish show. Every week, Superintendent Orhan and Commissioner Selim team up to solve a new murder case at the Istanbul Police Department. 
They get some serious help from Zeynep, who analyzes evidence in the Criminal Laboratory, and Doctor Ece, who performs autopsies in Forensic Medicine. Trust me, it's a thrilling ride.
---
I hope that these 25 recommendations of the most popular Turkish series have given you a taste of the amazing storytelling and stunning visuals that Turkish television has to offer. 
If you're ready to broaden your horizons, be sure to check out my blog for more great recommendations. 
You can explore the rich and vibrant culture of Indonesia with my guide to the best Indonesian movies to watch, or travel back in time with my picks for the best historical K-dramas. 
There's a whole world of amazing content out there waiting for you to discover it. 
Happy streaming, and happy exploring!