I'm pretty sure I'm not alone when I say I completely fell in love with Bong Soon and Min Min after watching Strong Woman Do Bong Soon. And with news of a sequel on the horizon, it seems a rewatch is in order. 
If you are a fan of Strong Woman Do Bong Soon and are looking for more Kdramas that will give you the same feels, you are in luck. 
There are many other Kdramas and Korean movies that have similar themes of strong female leads with superpowers or special skills, who also find love and adventure in their lives. 
Get ready to be thrilled by this list of recommendations you'll love if you enjoyed Strong Woman Do Bong Soon!
Here are some of the best Kdramas like Strong Woman Do Bong Soon you can watch and enjoy:
1. Witch's Love (2018)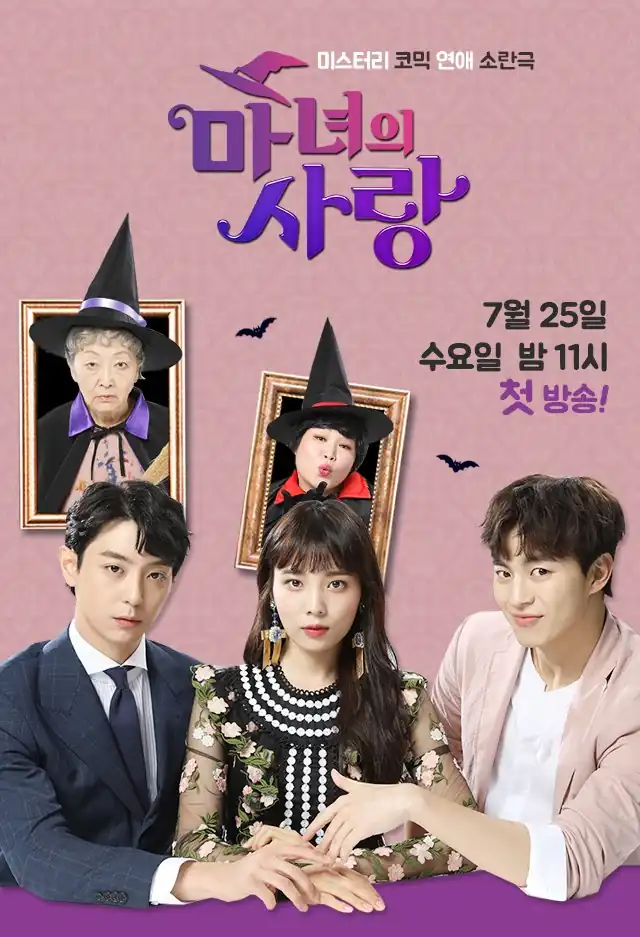 Kang Cho Hong (played by the lovely Yoon So Hee) comes from a family of witches and has to be extra careful not to let her powers be known to the public. 
But everything takes a turn when her handsome landlord Ma Sung Tae (played by the charming Hyun Woo) starts showing interest in her! 
It's like a modern-day fairy-tale, and just like Bong Soon in Strong Girl Do Bong Soon, Kang Cho Hong has inherited some amazing superpowers, and keeping them a secret from everyone adds an extra thrill to her daily life. 
Cast:
Yoon So Hee as Kang Cho Hong.
Hyun Woo as Ma Sung Tae.
Lee Hong Bin as Hwang Jae Wook.
2. Wild Romance (2012)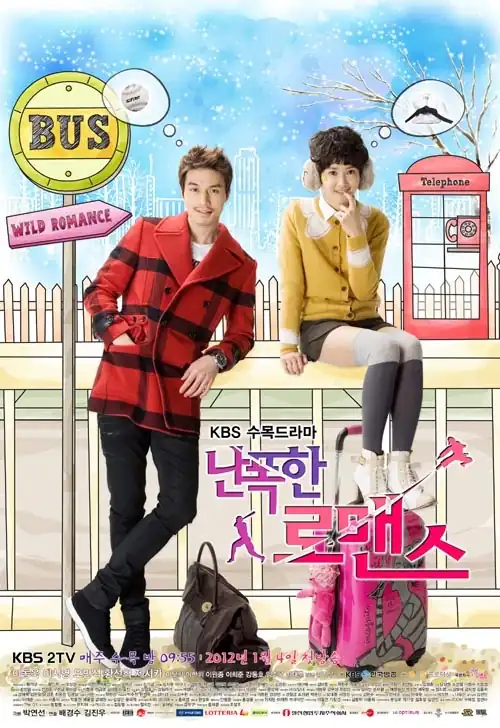 In this exciting drama, Yoo Eun Jae, a talented judo athlete, uses her skills to flip Park Mu Yeol, a star baseball player, during a drunken scuffle. 
When the video of their tussle goes viral, things take an unexpected turn, and to save Mu Yeol's reputation, his representative spins the story and introduces Eun Jae as his new bodyguard. 
As they spend more time together, sparks start to fly between the two, just like how Bong Soon and Min Hyuk's relationship developed in Strong Girl Do Bong Soon. 
Cast:
Lee Dong Wook as Park Mu Yeol.
Lee Si Young as Yoo Eun Jae.
Oh Man Seok as Jin Dong Soo
3. Good Job (2022)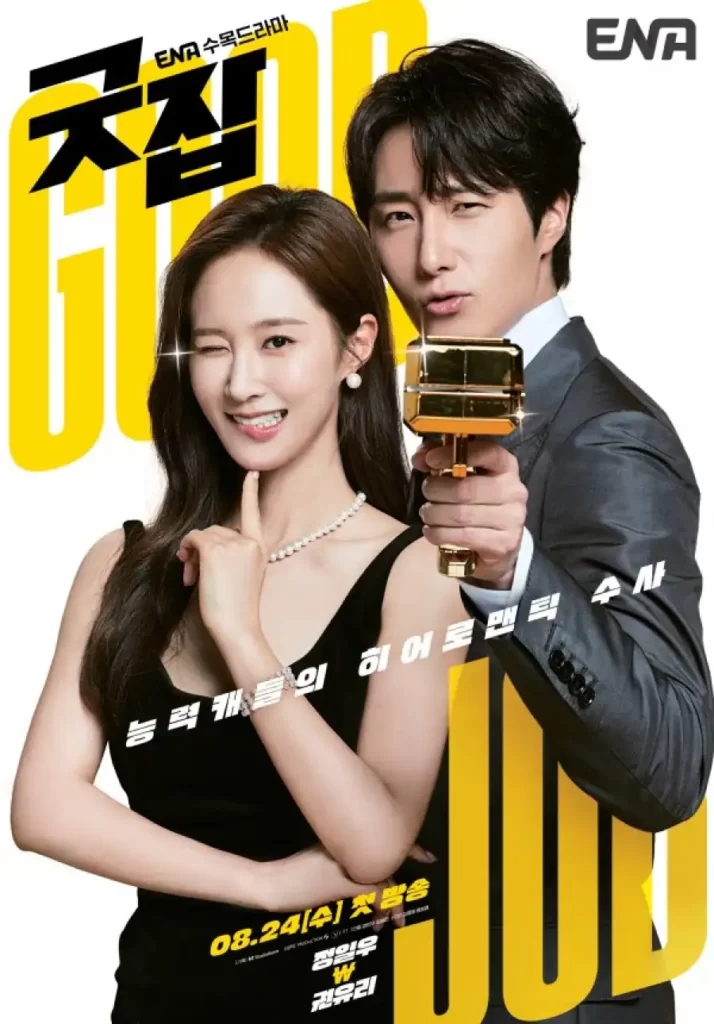 Seon Woo and Se Ra are a dynamic duo you won't want to miss if you enjoyed Bong Soon and Min Hyuk's antics.  Seon Woo, a wealthy heir with a secret life as a detective, is determined to solve the mystery of his mother's killer. And, lucky for him, he's got the talented and lively Se Ra by his side.
Se Ra's superpower is her incredible ability to see things from a great distance with amazing detail. Together, they make an unbeatable team, and their adventure-packed journey is sure to keep you on the edge of your seat.
If you loved Strong Girl Do Bong Soon, you're in for a treat with this drama. It's all about two unlikely partners, brought together by fate and their shared desire for justice.
Cast:
Jung Il Woo as Eun Seon Woo.
Kwon Yu Ri as Don Se Ra.
Eum Moon Suk as Yang Jin Mo.
4. My Mighty Princess (2008)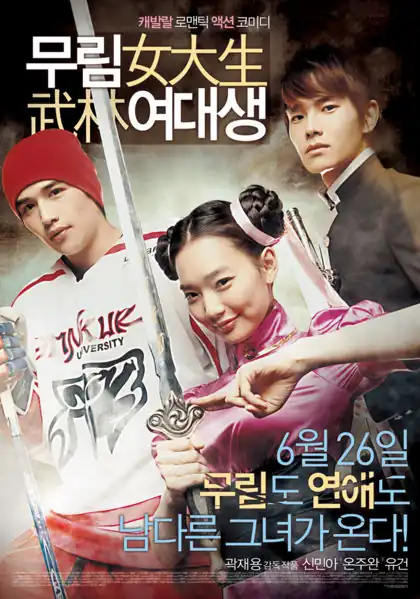 Just like the incredible Do Bong Soon in Strong Girl Do Bong Soon, Kang So Hwi (played by the amazing Shin Min Ah) comes from a family of skilled martial artists and possesses amazing super-human strength.
Her powerful abilities and top-notch martial arts skills are enough to intimidate any man who stands in her way. 
With her impressive talents, she's on a mission to catch a dangerous killer who's been targeting skilled swordsmen one after another. 
Cast:
Shin Min Ah as So Hwi.
Ohn Joo Wan as Il Yung.
Yoo Geon as Jun Mo
5. I Hear Your Voice (2013)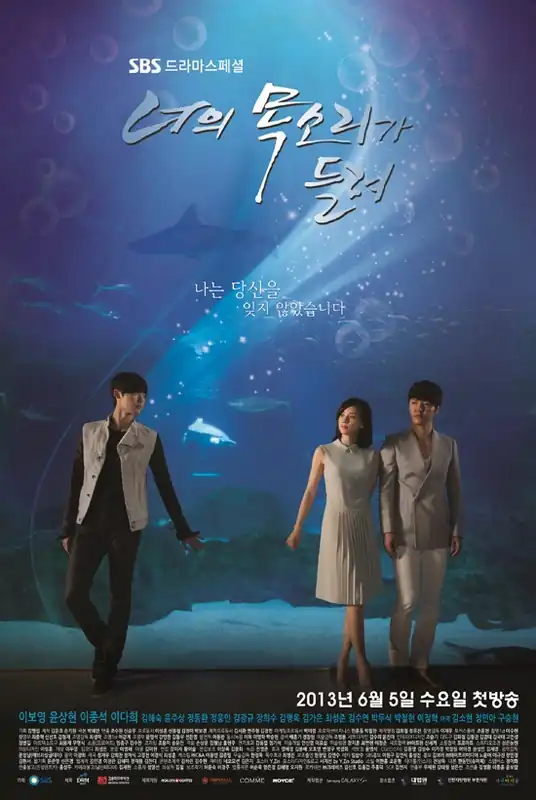 In this Kdrama, Jang Hye Sung (played by the talented Lee Bo Young) and the charismatic high school student Park Soo Ha (played by the charming Lee Jong Suk) team up to catch a cunning serial killer who killed Soo Ha's father. 
With Soo Ha's extraordinary ability to hear people's thoughts, and Hye Sung's determination to seek justice, this duo was simply fantastic. 
Fans of Strong Girl Do Bong Soon will love the strong female lead, intriguing plot, and exciting murder mystery in I Hear Your Voice.
Cast:
Lee Bo Young as Jang Hye Sung.
Lee Jong Suk as Park Soo Ha.
Yoon Sang Hyun as Cha Gwan Woo.
6. The Girl Who Sees Scents (2015)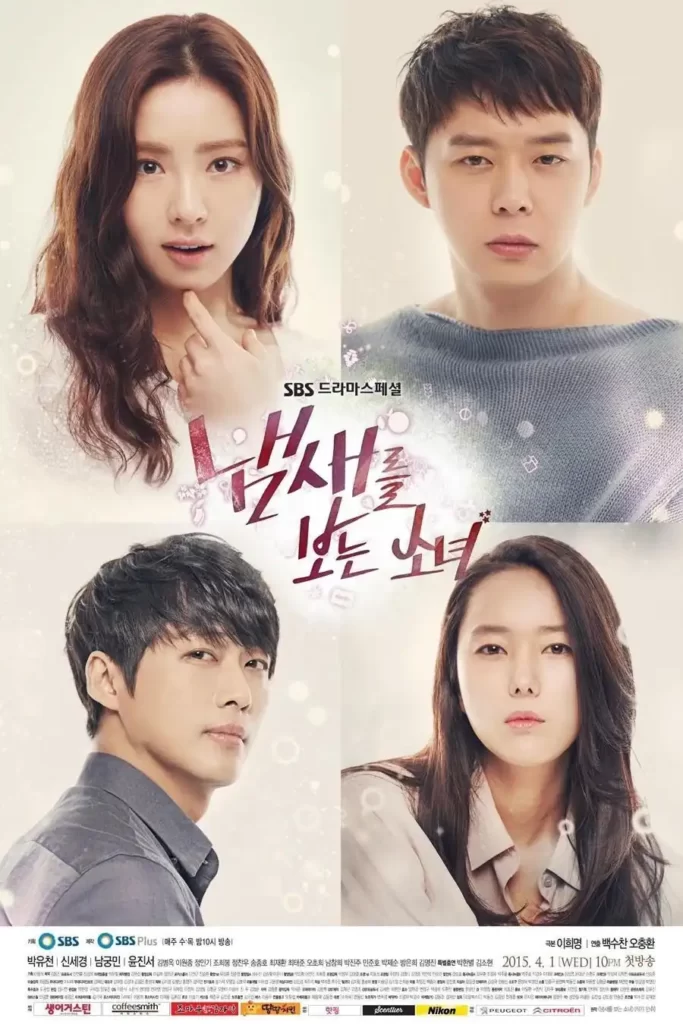 Just like Strong Girl Do Bong Soon, this Kdrama features a fierce heroine with extraordinary abilities who helps catch a killer. 
The Girl Who Sees Scents follows police officer Choi Moo Gak (played by the talented Park Yoo Chun) and the amazing Oh Cho Rim (portrayed by the lovely Shin Se Kyung), who possesses a unique sixth sense that allows her to see smells. 
Cast:
Park Yoo Chun as Choi Moo Gak.
Shin Se Kyung as Oh Cho Rim.
Nam Koong Min as Kwon Jae Hee.
7. About Time (2018)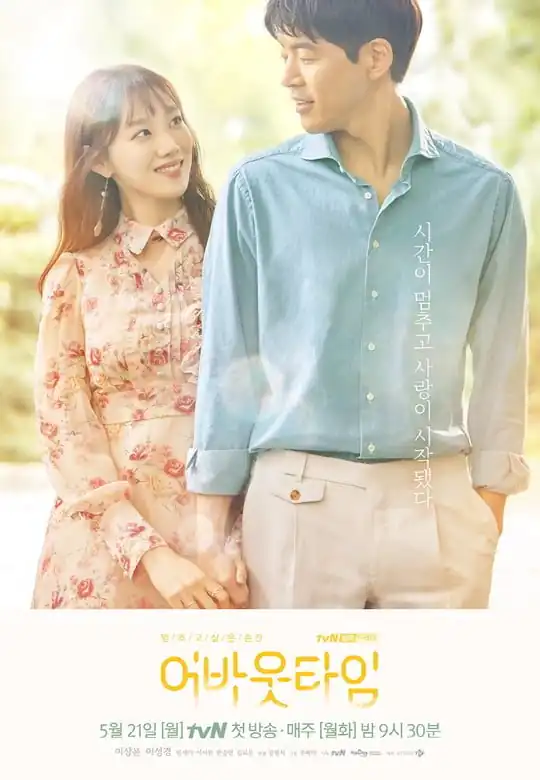 Fate connects Lee Do Ha, the handsome and successful president of MK Entertainment, and Choi Michaela, a talented musical actress with an incredible gift – she can see the life spans of people, and her clock stops when she's near Fo Ha. 
From the moment they meet, sparks fly and Michaela does everything she can to stay close to him. This charming couple just about stole my heart, and just like Min Min and Bong Bong in Strong Girl Do Bong Soon, the chemistry between these two was insane.
Cast:
Lee Sang Yoon as Lee Do Ha.
Lee Sung Kyung as Choi Michaela.
Jung Dong Hwan as Lee Seon Moon.
8. Hotel Del Luna (2019)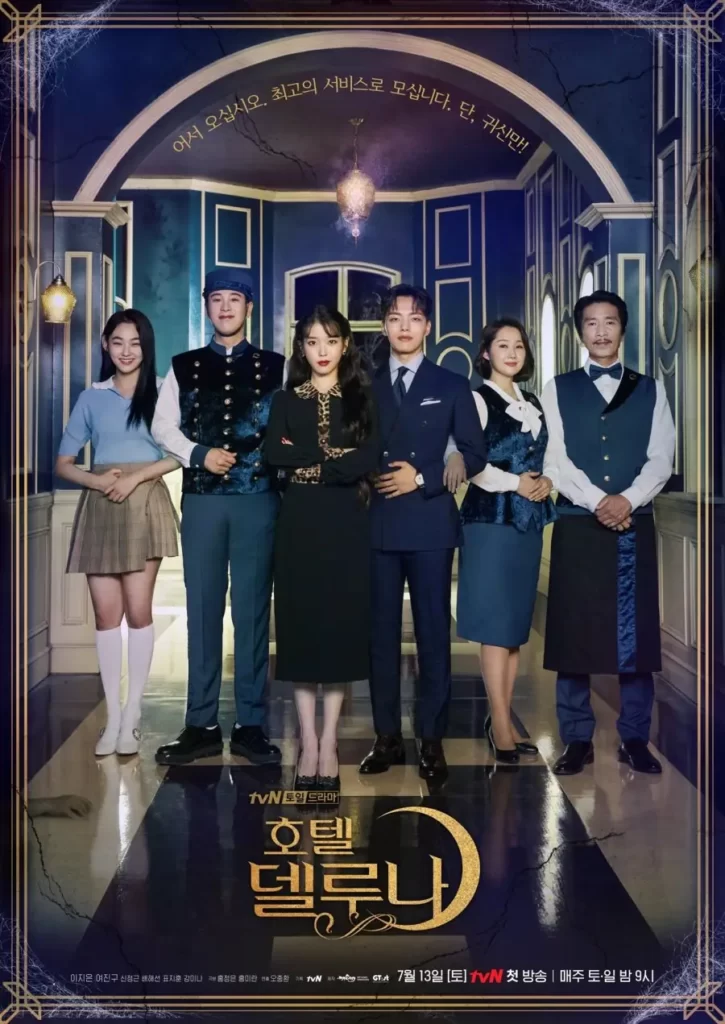 If you loved the badass energy of Do Bong Soon in Strong Girl Do Bong Soon, you'll be thrilled to know that Man Wol (played by Lee Ji Eun) is practically cut from the same cloth. 
In Hotel Del Luna, Man Wol is a fierce and formidable woman who fearlessly takes on the bad guys while running a hotel that caters exclusively to ghosts, while redeeming herself by resolving the grudges of her patrons. 
From the staff to the guests, everyone is a ghost except Goo Chan Sung, the new manager who strikes up a romance with Man Wol.
Cast: 
Lee Ji Eun as Jang Man Wol.
Yeo Jin Goo as Gu Chan Sung.
Lee Do Hyun as Go Chung Myung.
9. River Where The Moon Rises (2021)
Kim So Hyun, who's more of a warrior than a traditional princess, is on a mission to become the first empress of the kingdom and isn't afraid to take charge and fight for what she wants. 
But things take an unexpected romantic turn when she falls head over heels for On Dal, a gentle and peace-loving man who prioritizes harmony above all else. 
This drama is reminiscent of Strong Girl Do Bong Soon, featuring a dynamic lead pair with a powerful girl who's skilled in combat and a brainy boy who believes in using his wit over weapons. 
Cast:
Kim So Hyun as Princess Pyeonggang / Yeom Ga Jin.
Na In Woo as On Dal.
Lee Ji Hoon as General Go Geon. 
10. Weightlifting Fairy Kim Bok Joo (2016)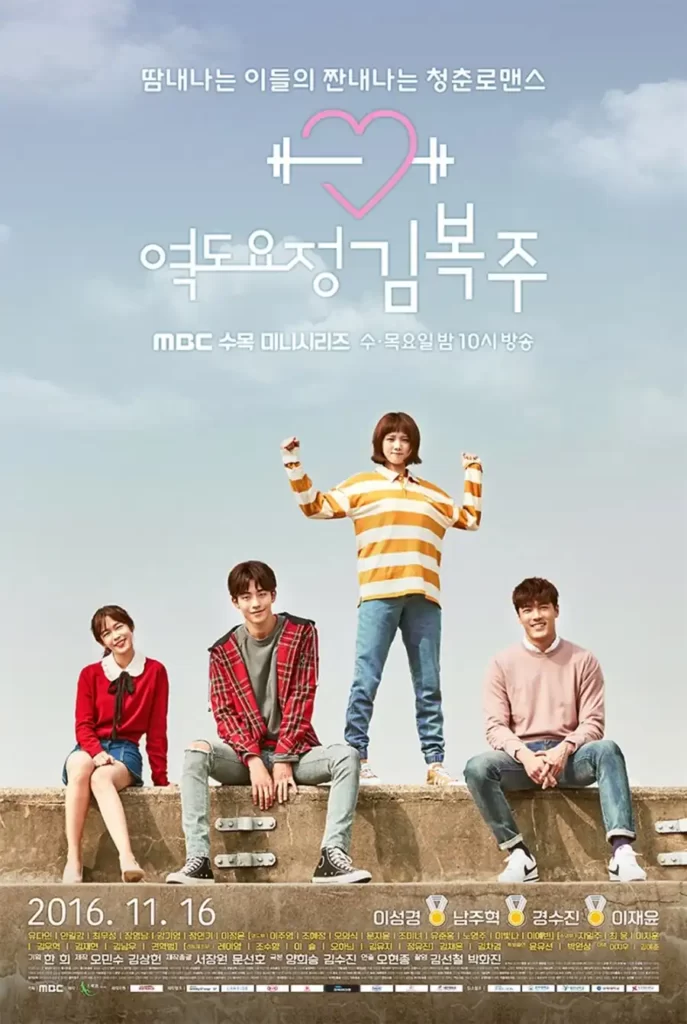 The plot of this drama centers around a strong female character named Kim Bok Joo (played by Lee Sung Kyung), who is a talented athlete with dreams of becoming a weightlifter. 
As she strives to reach her goals, she meets a male lead who defies traditional gender stereotypes and supports her every step of the way. 
This Kdrama is just like Strong Woman Do Bong Soon, as it features a physically strong female lead and a supportive male lead.   
Cast:
Lee Sung Kyung as Kim Bok Joo.
Nam Joo Hyuk as Jung Joon Hyung.
Lee Jae Yoon as Jung Jae Yi.
11. Top Management (2018)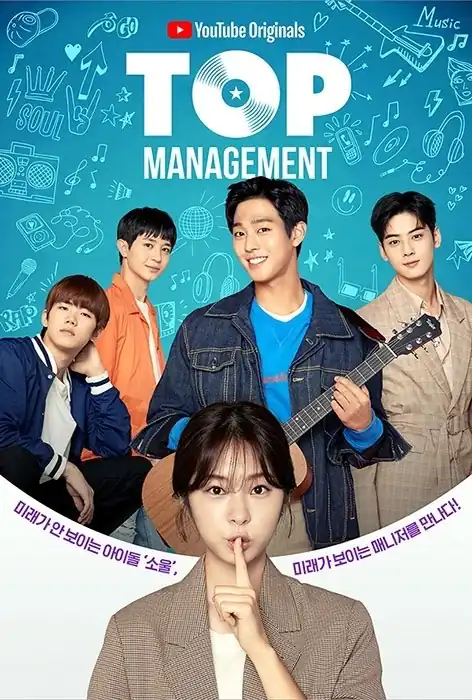 Just like Do Bong Soon in Strong Woman Do Bong Soon, Yoo Eun Sung (played by Seo Eun Soo) in Top Management has a unique power that sets her apart from the rest.
As a former idol trainee, she joins an entertainment agency as a manager and is tasked with turning around the struggling K-pop idol group, SOUL. 
While she may not have much experience in managing a group, Yoo Eun Sung's special ability to see into people's futures gives her a real edge. With this incredible talent at her disposal, she sets out to lead SOUL to the top.
Cast:
Seo Eun Soo as Yoo Eun Sung.
Ahn Hyo Seop as Hyun Soo Yong.
Cha Eun Woo as Woo Yeon Woo.
12. Mystic Pop-up Bar (2020)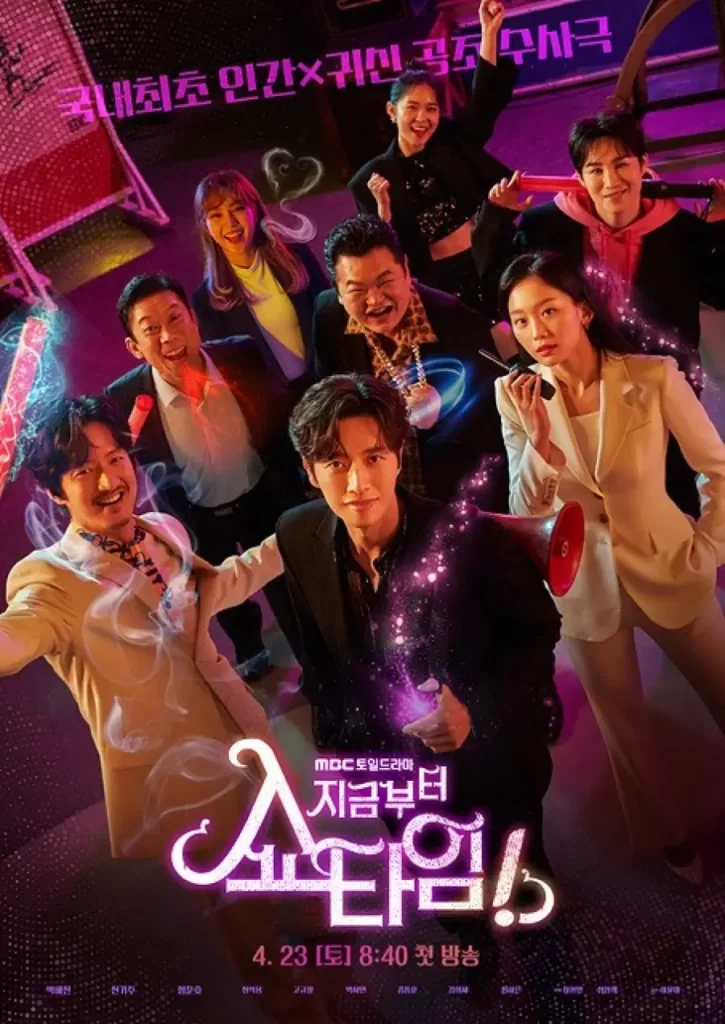 If you loved watching Do Bong Soon kick some serious butt in Strong Girl Do Bong Soon, then get ready to fall in love with Weol Ju, the ultimate badass woman who owns a mysterious bar that magically appears at night. 
With the help of an afterlife detective and a boy with a special gift for bringing out people's true feelings, Weol Ju fearlessly battles bad guys and spirits to help her patrons resolve their grudges. 
Cast:
Hwang Jung Eum as Weol Ju.
Yook Sung Jae as Han Kang Bae.
Choi Won Young as Chief Gwi / Crown Prince Yi-Hon.
13. Witch At Court (2017)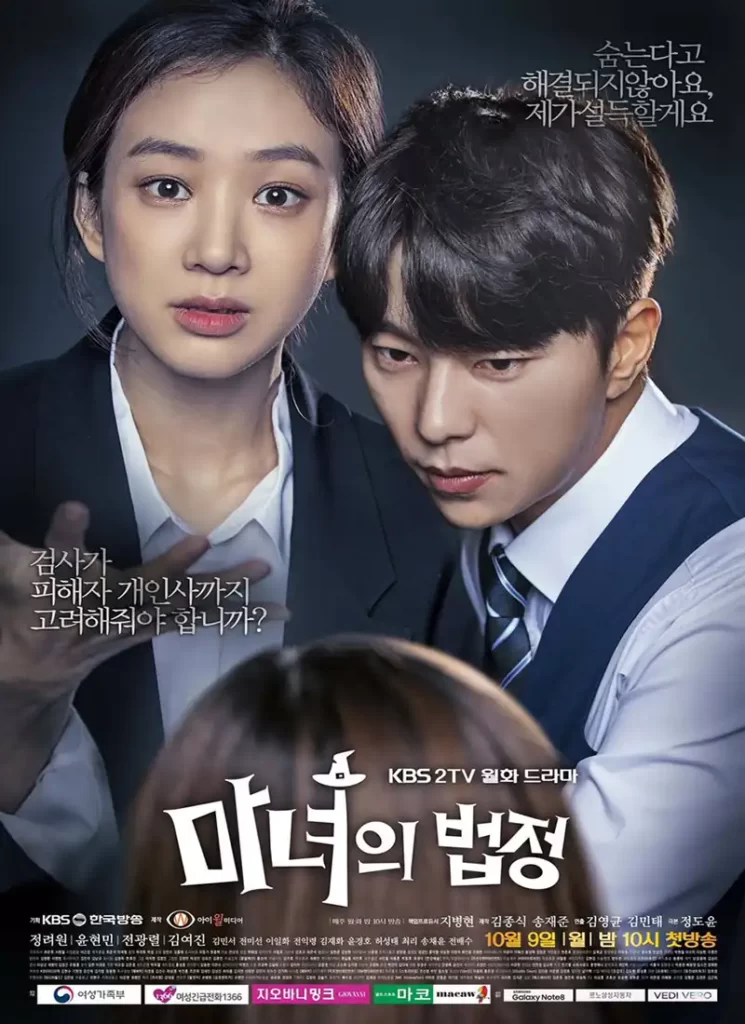 This Kdrama follows the story of the fierce lawyer Ma Yi Deum (played by the talented Jung Ryeo Won), who takes on challenging cases involving crimes against women. 
Just like Strong Girl Do Bong Soon, this drama showcases the strength of women as the culprit faces off against the formidable Ma Yi Deum. 
Her fiery determination and willingness to do whatever it takes to win her cases will keep you on the edge of your seat, and you won't want to miss a moment as she digs into the mysterious murder cases that appear to be connected in some way.
Cast:
Jung Ryeo Won as Ma Yi Deum.
Yoon Hyun Min as Yeo Jin Wook.
Jun Kwang Ryul as Jo Gap Soo.
14. When The Camellia Blooms (2019)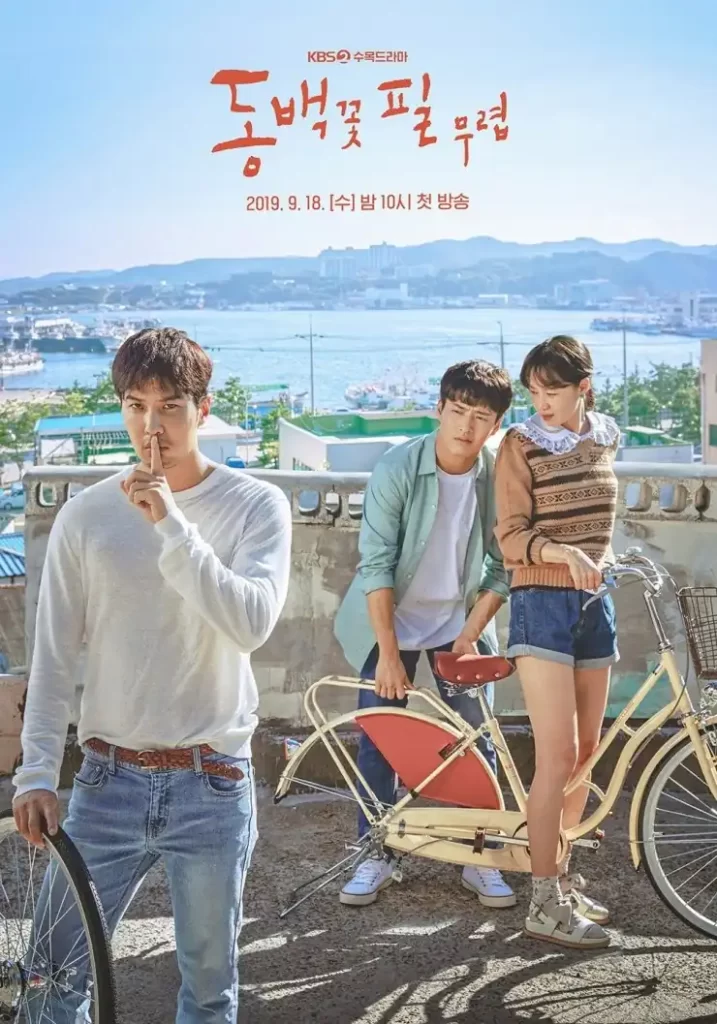 Oh Dong Baek (played by the talented Gong Hyo Jin) is a loving mother who falls head over heels for a police officer named Hwang Yong Sik (Kang Ha Neul).
Their lives take an unexpected turn when a serial killer resurfaces after six years, leading to a complex and intense storyline. Despite not possessing any superpowers like Do Bong Soon, Dong Baek is an incredibly courageous protagonist who will stop at nothing to protect her loved ones from the killer.
This drama is a perfect blend of heart-pounding action, an empowering female lead, and a male lead who will do anything to catch the killer and save his love. With a similar vibe to the hit drama Strong Girl Do Bong Soon, this is a show you won't want to miss.
Cast:
Gong Hyo Jin as Oh Dong Baek.
Kang Ha Neul as Hwang Yong Sik.
Kim Ji Seok as Kang Jong Ryul.
15. Suspicious Partner (2017)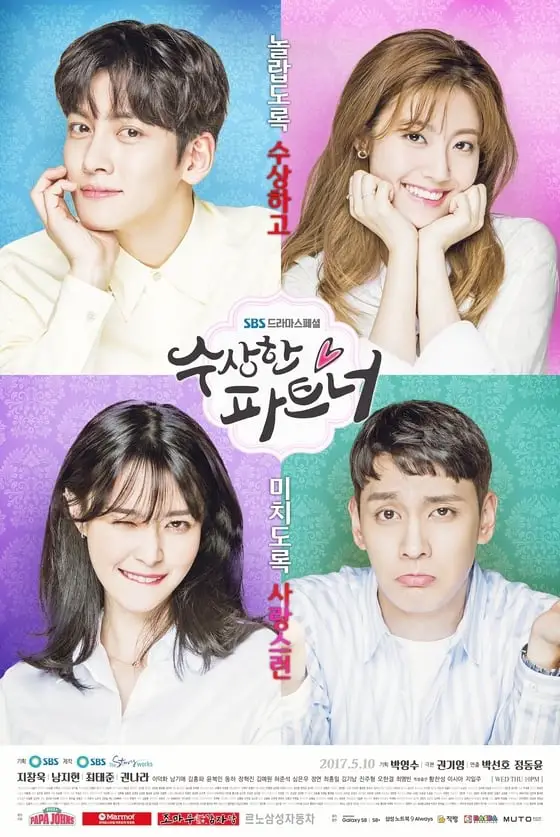 Just like Strong Girl Do Bong Soon, this Kdrama boasts a fearless and powerful female lead who's determined to crack some of the toughest murder cases around. 
You'll be rooting for Intern Eun Bong Hee (played by the talented Nam Ji Hyun) as she teams up with her former boss, the handsome and devoted Prosecutor Noh Ji Wook (Ji Chang Wook), to take down a dangerous serial killer. 
With their impressive legal skills and unwavering dedication to justice, this dynamic duo always manages to get the job done just right. 
Cast:
Ji Chang Wook as Noh Ji Wook.
Nam Ji Hyun as Eun Bong Hee.
Choi Tae Joon as Ji Eun Hyuk.
---
That's a wrap!
I'm super amped for Strong Woman Kam Soon, and with the cast line-up, I just know it's going to be good. 
The Kdramas on this list are some of the best Kdramas like Strong Woman Do Bong Soon, and there are many others that feature very strong female leads and their love interests.
If you're in the mood for some more recommendations, you can start here:
1. 17 Kdramas and Movies About The Japanese Occupation
2. 10 Friends To Lovers Kdramas With Heartwarming Romance 
3. 34 Amazing Kdramas With English Subtitles To Watch On Youtube