If you've been in this space for long, then you know that a romantic Kdrama will always take the cake.
Feels, swoons, chuckles, tears, and major (I mean, MAJOR – I'm looking at you True Beauty) second-lead syndrome are just a little part of the offerings from most Kdramas with romance storylines. 
In this article, I've listed some of the most romantic Kdramas I have watched in recent times.
This list is a delightful mixture of different subgenres, and I'm sure you'll find one or two or all to love!
Here are some of the most romantic Kdramas in recent years:
1. A Business Proposal.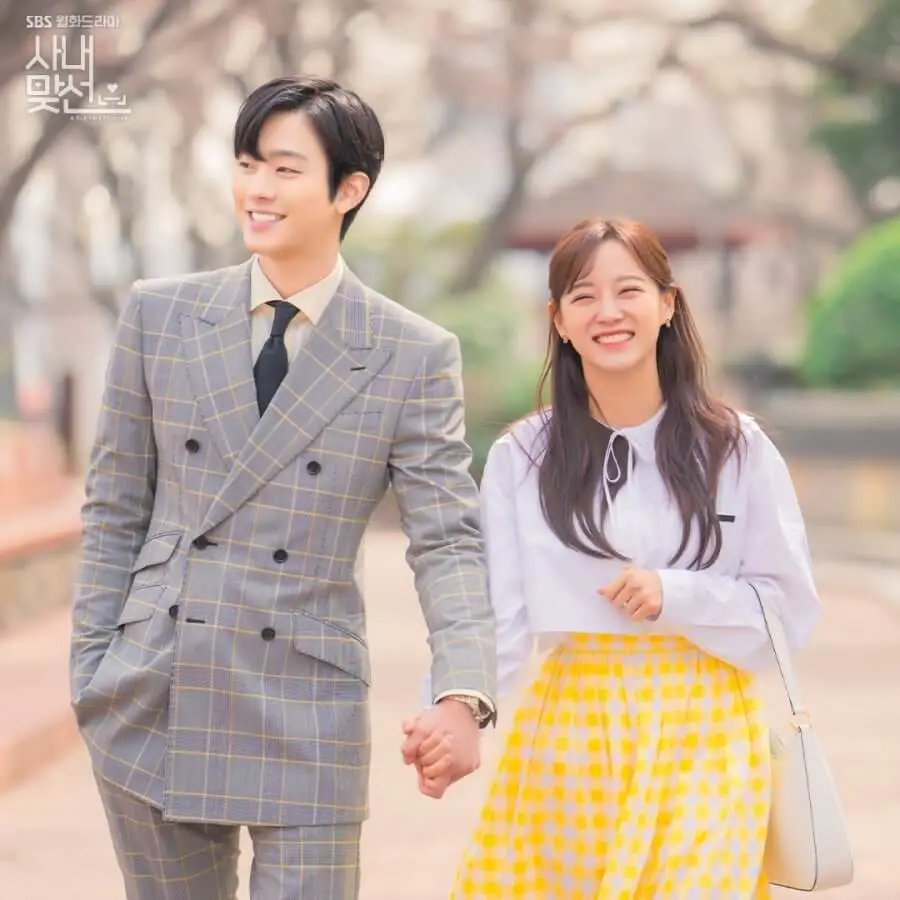 Business Proposal is hands-down one of the most romantic Kdrama that has graced our screens in recent years.
This romantic comedy series follows Shin Ha-ri (Kim Se-Jeong), a hardworking employee at Go Food, and Kang Tae-moo (Ahn Hyo-seop), the handsome CEO of the company who meet when Ha Ri goes on a blind date arranged for her friend Jin Young-seo (Seol In-ah) by her matchmaking father. 
When the secret is spilled and all, Tae Moo convinces her to start a fake relationship with him to get rid of his grandfather's pressure, but he doesn't know her real name or that she works for him. 
Hari then agrees to play along for money, but she soon falls for his charm and kindness – and I did, too.
This drama had so many sweet moments, and Tae Moo is literally the definition of a Kdrama boyfriend – wealthy, fine as hell, willing to spoil, and extra-cute.  
Cast:
Ahn Hyo-seop as Kang Tae-moo.
Kim Se-Jeong as Shin Ha-ri.
Kim Min-kyu as Cha Sung-hoon.
Seol In-ah as Jin Young-seo.
2. You Drive Me Crazy.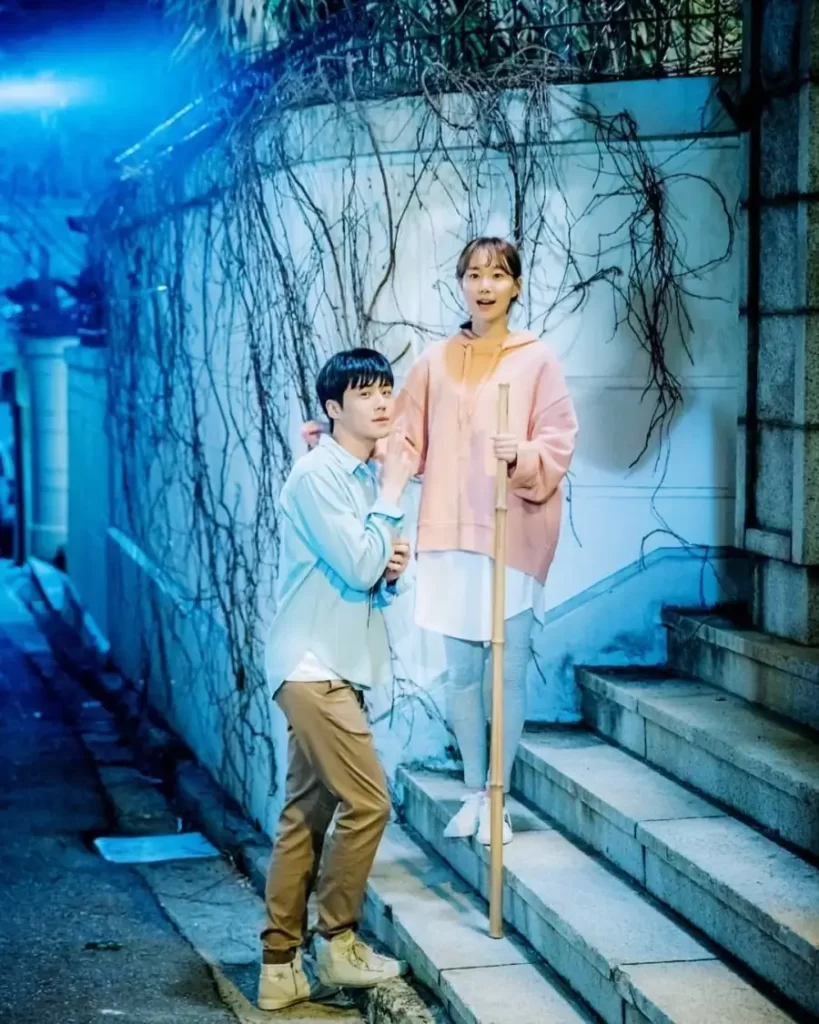 Kim Rae-Wan (Kim Seon Ho) and Han Eun-Sung (Lee Yoo Young) are best friends who know each other inside and out.
But everything changes when they wake up in bed together after a night of drinking. 
Now, they have to deal with the awkwardness and confusion of their new situation and figure out if they want to be more than friends.
As they navigate their feelings, they experience the highs and lows of falling in love with someone who knows them better than anyone else. 
Kim Rae-Wan and Han Eun-Sung's story in this friends-to-lovers Kdrama absolutely had me in my feels.
Just in case you were ever doubtful, this charming romance settled it for once that friendship is the best foundation for love. 
Cast:
Kim Seon-Ho as Kim Rae-Wan.
Lee Yoo-Young as Han Eun-Sung
3. It's Okay To Not Be Okay.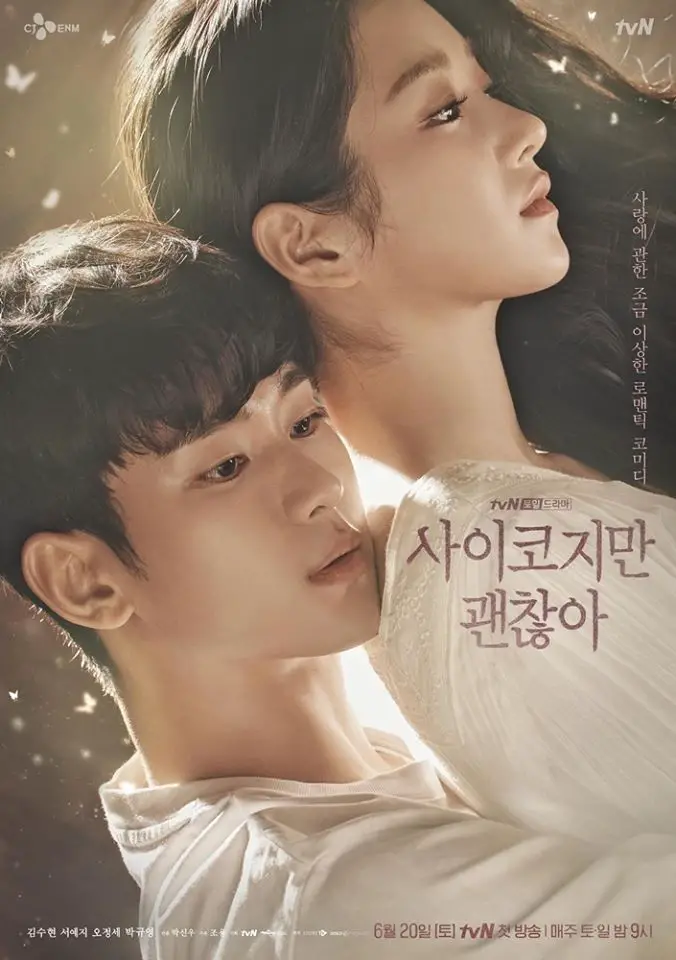 In this Kdrama about found family, courage, and joy, Moon Gang-tae (Kim So Hyun) and his older brother, Moon Sang-tae (Oh Jung Se), have been running away because of their mother's death and Sang-tae's autism spectrum disorder that gets especially bad during certain seasons. 
When Gang-tae meets Ko Moon Young (Seo Ye Ji), a brilliant children's book author with a troubled soul, at his new workplace, they are drawn to each other by a powerful attraction, and discover a healing and soothing love that changes their lives. 
There's a reason this romantic Kdrama literally made the globe spin for a few weeks, and every accolade it received is well-deserved.
I couldn't have scripted a more perfect pairing for this drama, and if you want heat and lots of uhm-uhm-uhm tension, It's Okay To Not Be Okay is the best drama to watch. 
Cast:
Kim Soo-hyun as Moon Gang-tae.
Seo Yea-ji as Ko Moon-young.
Oh Jung-se as Moon Sang-tae.
Park Gyu-young as Nam Ju-ri.
4. Bossam: Steal The Fate.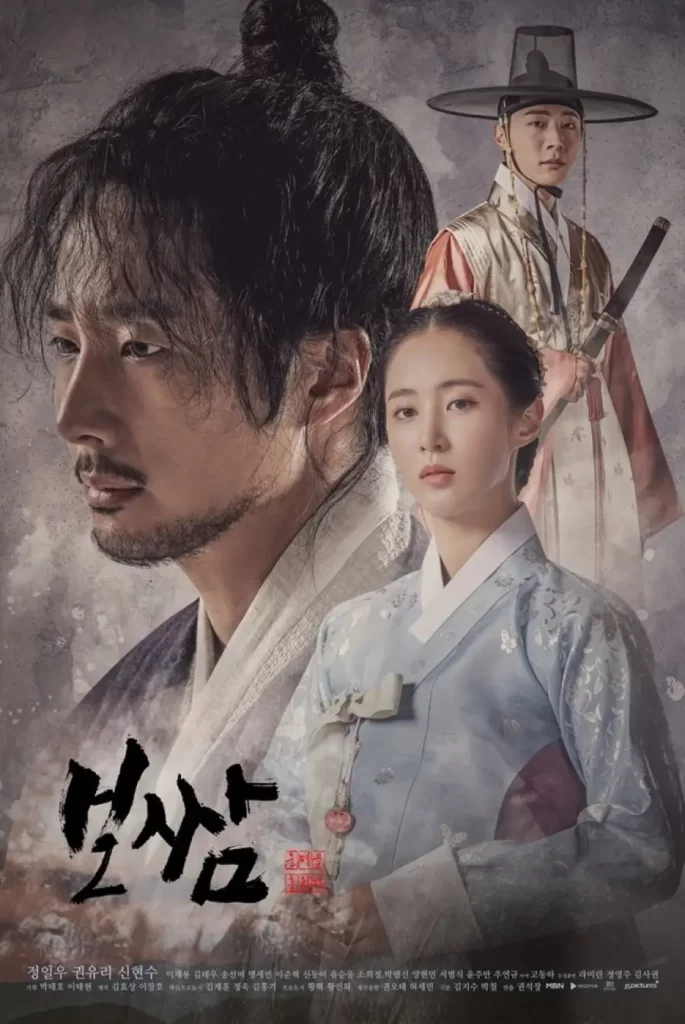 Bossam: Steal The Fate is another drama I'll probably talk about till I become senile because of the sheer excellence of the cast, plot, and setting.
In this romantic historical Kdrama, the male lead is a thug who moonlights as a bossam performer.
That's to say, he makes a living by kidnapping widows and marrying them off. 
His fate takes a twist when he snatches the widowed Princess Yi Su Kyeong (Kwon Yu Ri) by mistake and then fails to deliver her.
As they face various challenges, Ba Woo begins to doubt his principles and falls for the princess, and their found family – together with his son, a family friend, and her maid – blossoms alongside. 
Cast:
Jung Il Woo as Ba Woo/Kim Dae Seok.
Kwon Yu Ri as Yi Su Kyeong.
Shin Hyun Soo as Yi Dae Yeob.
5. Crash Landing On You.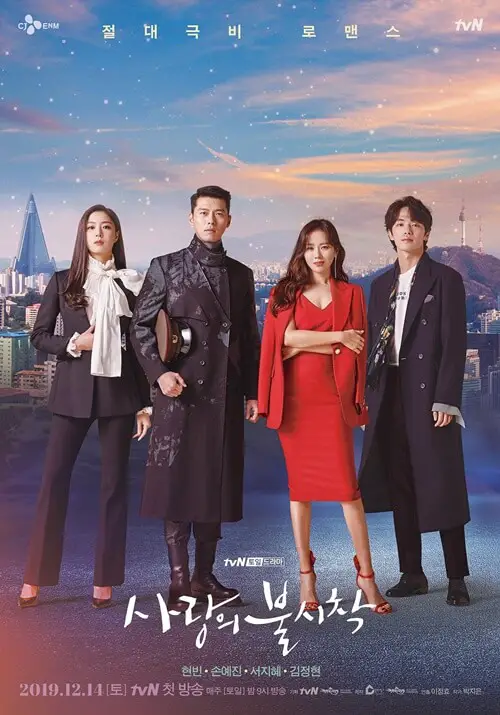 Yoon Se-Ri (Son Ye Jin), a South Korean heiress, crosses paths with Ri Jeong-Hyeok (Hyun Bin), a North Korean army officer, when a paragliding accident lands her in North Korea. 
Despite the perils and conflicts of their countries, Ri Jeong-Hyeok puts his life on the line to guard and conceal Se-Ri.
And, as they share more moments together, their emotions intensify, and this captivating story of forbidden love with the eventual parting looming above them was electrifying. 
If you haven't watched this Kdrama, this is the sign you've been waiting for.
CLOY quite literally took the planet by storm and if you want to get in your feelings, this is the absolute right watch for you. 
Cast:
Hyun Bin as Ri Jeong-hyeok.
Son Ye-jin as Yoon Se-ri.
Seo Ji-hye as Seo Dan.
Kim Jung-hyun as Gu Seung-jun / Alberto Gu.
6. Because This Is My First Life.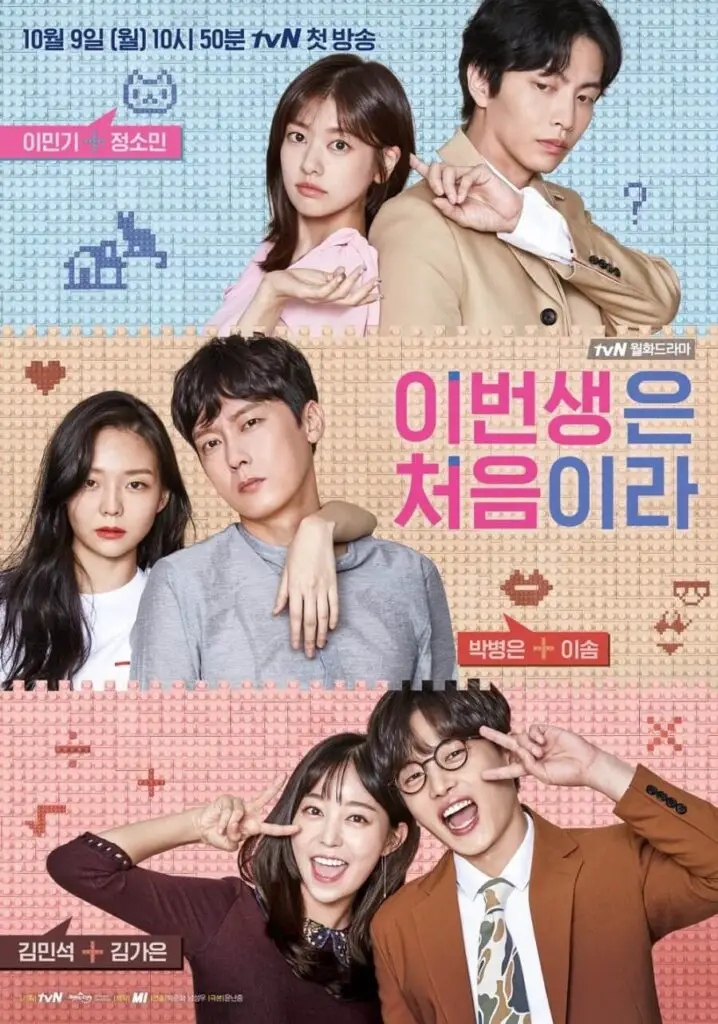 Nam Se Hee (Lee Min Ki) is a contented single man in his 30s who has no interest in marriage, while Yoon Ji Ho (Jung So Min) is a struggling woman who has lost hope in love. 
They accidentally become housemates (long story) to deal with their issues, but soon find themselves entangled in a web of personal scars, social pressures, and family interference. 
As they sort out their emotions and heal their past, Se Hee and Ji Ho's journey unfolds into one of the most captivating stories of self-transformation, love, and finding joy in unexpected ways.
Cast:
Lee Min-ki as Nam Se-hee.
Jung So-min as Yoon Ji-ho.
Esom as Woo Su-ji.
Park Byung-eun as Ma Sang-goo.
Kim Ga-eun as Yang Ho-rang.
Min-seok as Sim Won-seok.
7. My Roommate Is A Gumiho.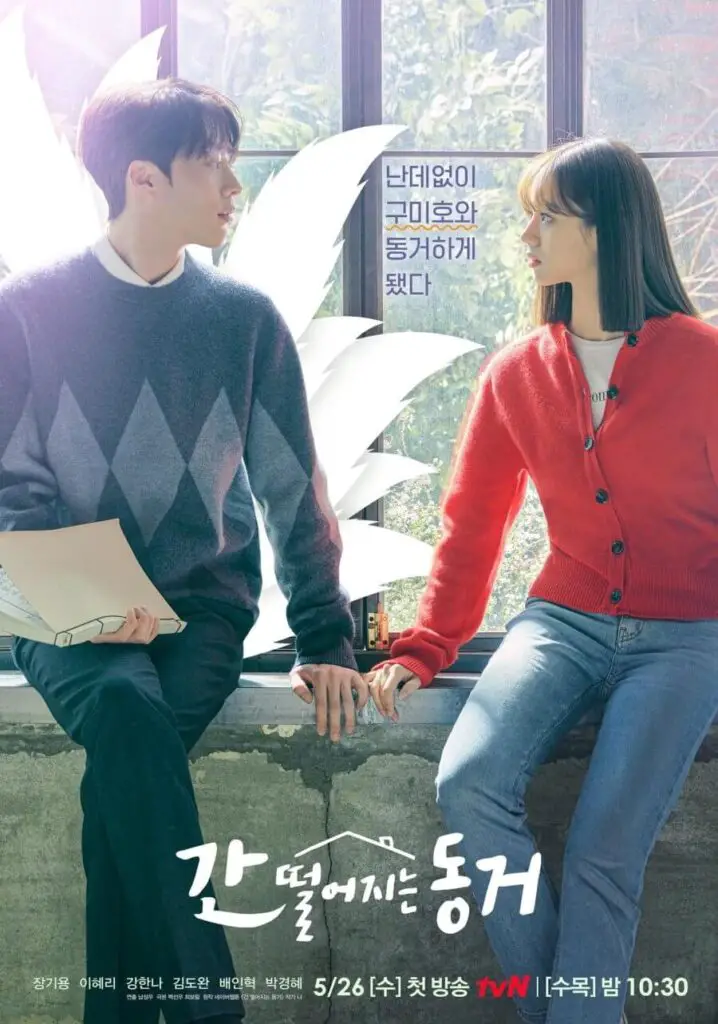 Shin Woo-Yeon (Jang Ki Yong), a 999-year-old Nine-tailed fox, is on a quest to become human by collecting human energy in beads.
When Lee Dam (Lee Hye Ri), a student, accidentally swallows one of his beads, they decide to live together as Shin Woo-Yeon searches for a solution to extract the bead from Lee Dam. 
Their unexpected cohabitation leads to so many funny and heartwarming moments, and I totally loved the student-lecturer trope that was at play in this romantic Kdrama.
While I would never have imagined this pairing, I honestly feel they were excellent together.
Cast:
Jang Ki Yong as Shin Woo Yeo.
Kim Do Wan as Do Jae Jin.
Bae In Hyuk as Gye Sun Woo.
Kang Han Na as Yang Hye Sun.
Lee Hye Ri as Lee Dam.
8. Jinxed At First.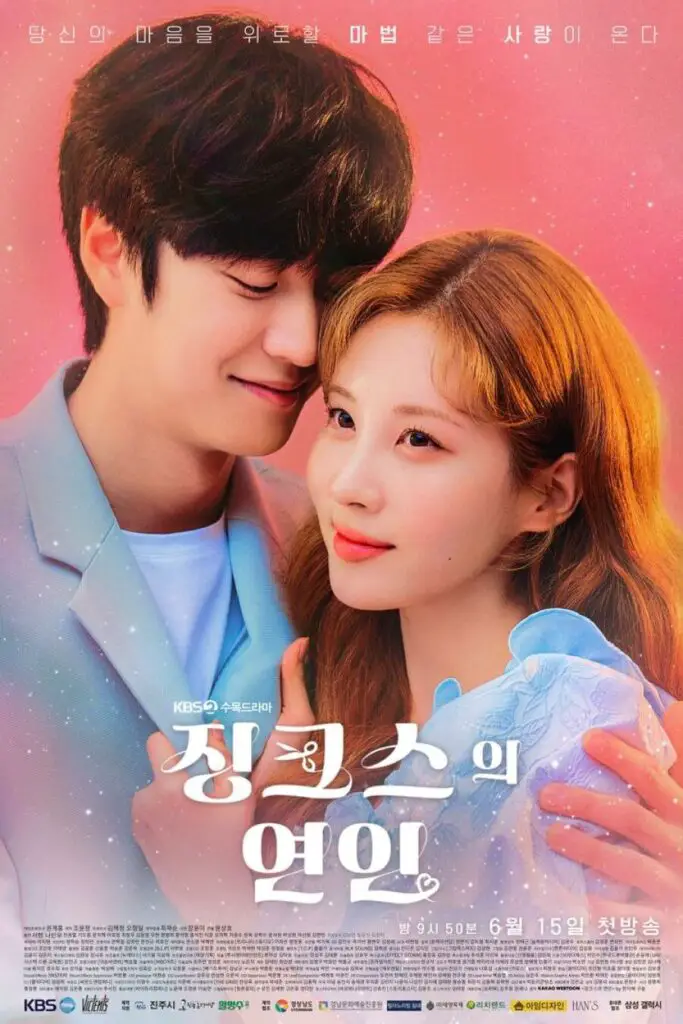 Gong Soo-Gwang (Na In Woo), an unlucky fish seller, has a history of misfortune, but his life turns around when he meets Lee Seul-Bi (Seohyun).
Meanwhile, Lee Seul-Bi has the gift to see the future of those she touches, a legacy from her mother. 
Seven years after their first meeting, Lee Seul Bi flees from imprisonment by a CEO who had been using her descendant's skills to prosper, and their fateful reunion sets the stage for a thrilling and heartwarming tale of destiny. 
If you're in the mood for a romantic fantasy Kdrama with a lighthearted plot that, for all intents and purposes, doesn't take itself too seriously, then you're probably going to watch to check out Jinxed At First. 
Cast:
Na In-Woo as Gong Soo-kwang.
Seohyun as Seon Seul-bi.
Ki Do-hoon as Seon Min-joon.
Lee Ho-Jung as Jo Jang-kyung.
9. Lovers Of The Red Sky.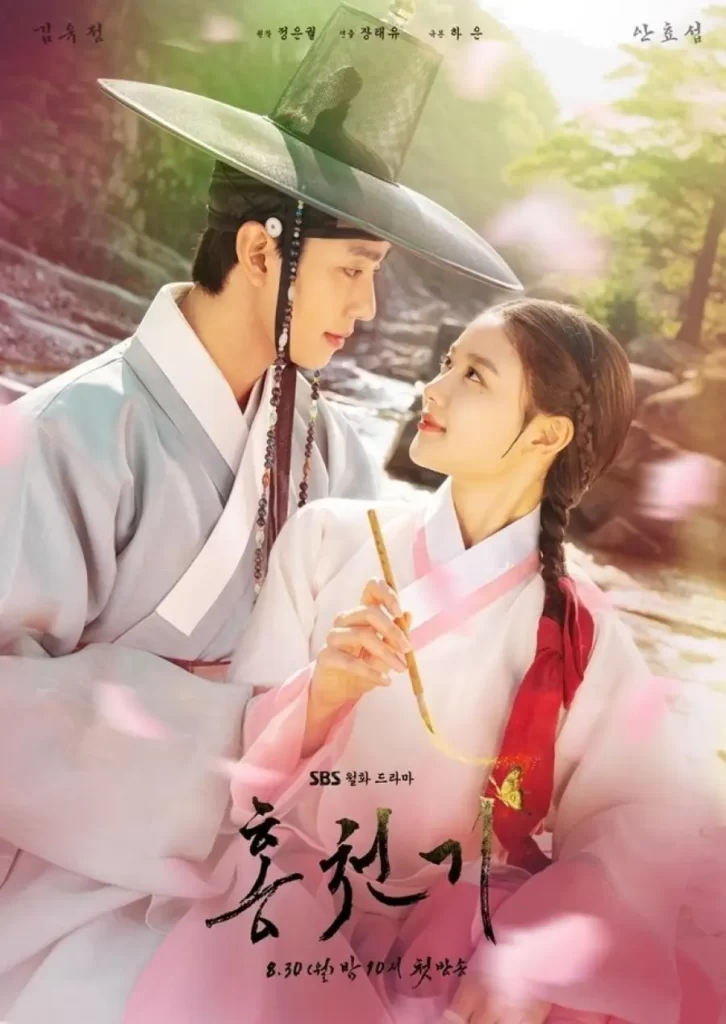 In this utterly amazing romantic Kdrama, Hong Chun Ki's (Kim Yoo Jung) and Ha Ram's (Ahn Hyo Seop) destinies are tied by fate.
With a political tussle as a backdrop and the more pressing issue of the malevolent spirit locked in Ha Ram's body, the stakes were incredibly high. 
Despite the challenges they faces, their unique abilities and resilient spirits motivated them to move forward in this visually stunning tale of love, destiny, and the pursuit of their passions.
Cast:
Kim Yoo Jung as Hong Cheon Gi.
Ahn Hyo Seop as Ha Ram.
Gong Myung as Grand Prince Yangmyeong (Yi Yul).
10. Hometown Cha-Cha-Cha.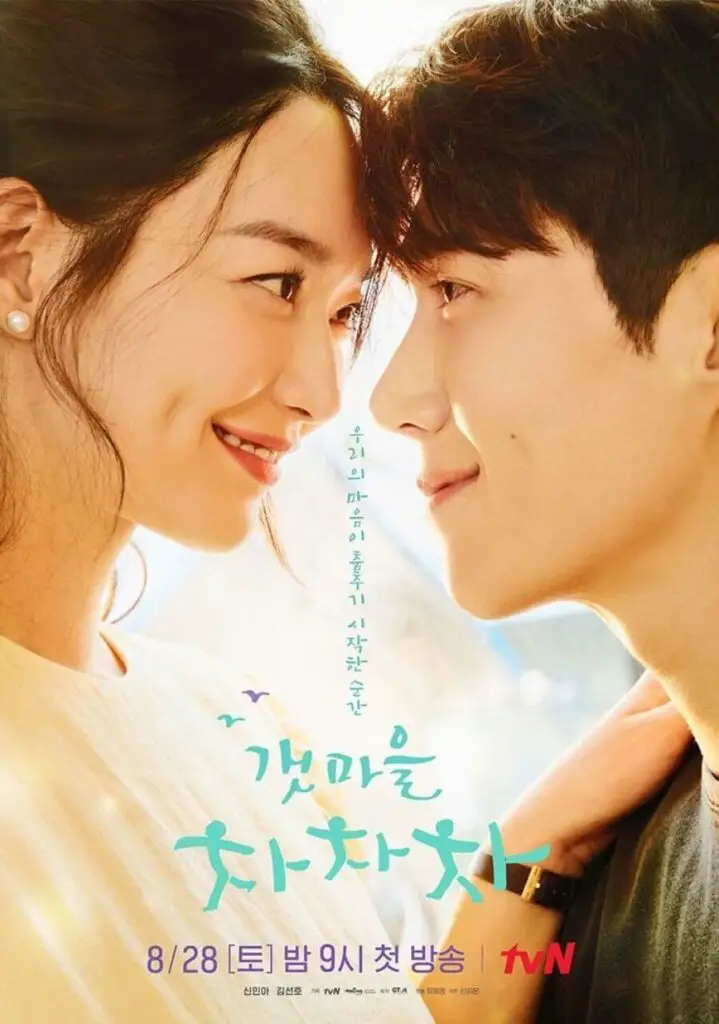 Yoon Hye-jin (Shin Min A) is a compassionate dentist who stands up for her patients, but loses her job as a result.
So, she decides to move to the serene seaside village of Gongjin, where she hopes to find a new start.
There, she runs into Hong Du-Sik (Kim Seon Ho), a local hero who is always ready to lend a hand and take on any task. 
Their paths keep crossing, and they start to feel a special attraction toward each other, and with their completely different personalities and their somewhat difficult past, this pairing stealthily moved through life's struggles and discovered that they could find love in the most unlikely places.
Cast:
Shin Min-a as Yoon Hye-jin.
Kim Seon-ho as Hong Du-sik.
Lee Sang-yi as Ji Seong-hyun.
11. Where Your Eyes Linger.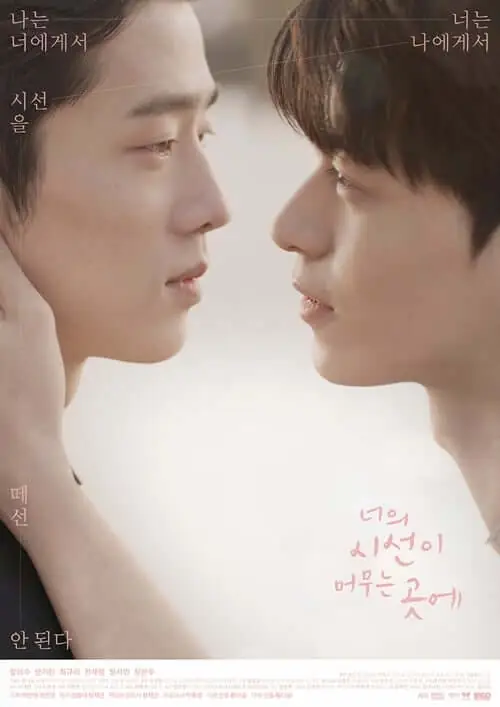 Han Tae Joo (Han Gi Chan) is the 18-year-old golden boy of the TB Group.
He has everything, but he only cares about one person: Kang Gook (Jang Eui Soo), his strong and faithful childhood friend, who always protects him.
They have a special bond, but they don't know how to express it, and when a new girl, Hye Mi, enters the picture, their suppressed feelings explode. 
This Bl romantic Kdrama was so many shades of awesome, and it made my heart race so many times.
If you're in the mood for something different to watch that's sure to give you all the feels, then you're going to enjoy this Kdrama. 
Cast:
Han Gi Chan as Han Tae Joo.
Jang Eui Soo As Kang Gook. 
12. What's Wrong With Secretary Kim?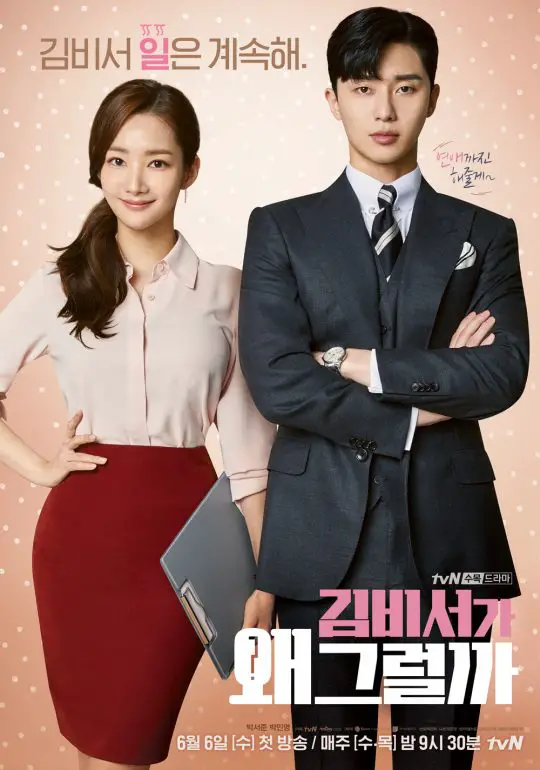 Lee Young Joon (Park Seo Joon) is a self-centered vice president of a family-run company who has never treated his devoted secretary of 9 years, Kim Mi So (Park Min Young), as a woman. But when Mi So announces her resignation to live for herself, he is shocked and panicked. 
As he tries to persuade her to stay, he realizes his deep affection for her, and if you really like heartwarming romantic Kdramas about a rich boy and poor girl, you'll find yourself rooting for them as they pursue their true happiness.
Cast:
Park Min Young as Kim Mi So.
Park Seo Joon as Lee Young Joon.
13. Nevertheless.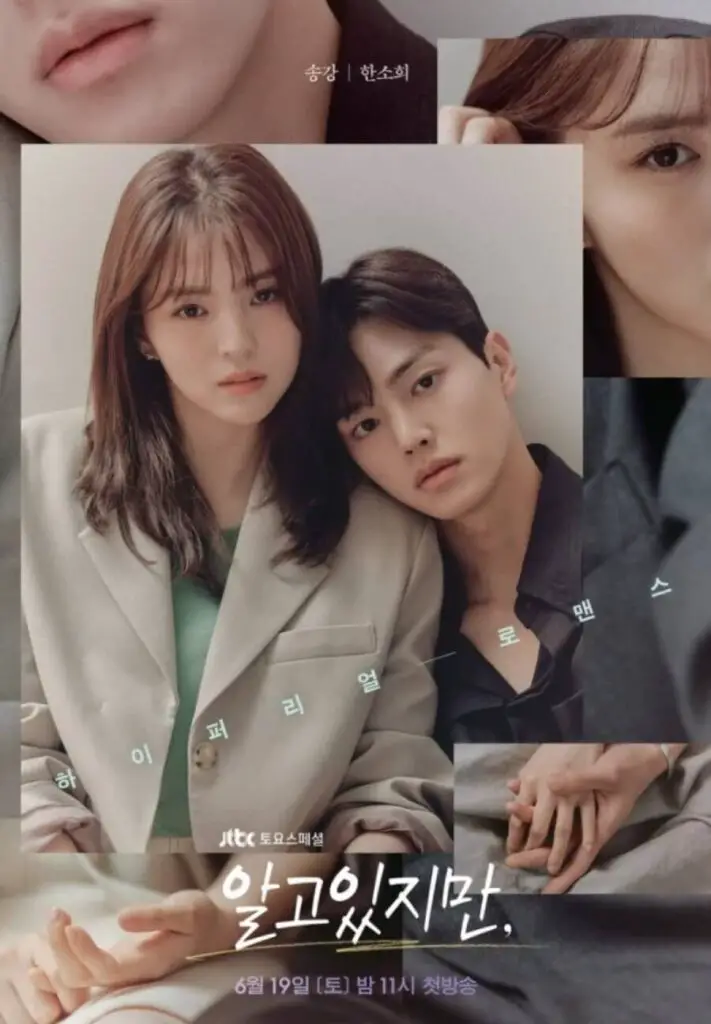 Park Jae-Eon (Song Kang) is a cheerful art student who doesn't believe in love, and Yoo Na-Bi (Han So Hee) is also an art student who gave up on love after a bad breakup.
But, when they cross paths, they feel a spark and start to develop feelings for each other.
This steamy Kdrama made me blush – yes, it did. Song Kang's eyes are so deep and it really felt like I was under a spell.
If you want a romantic Kdrama with characters who aren't shy of getting frisky from time to time, then you'll enjoy Nevertheless. 
Cast:
Han So-hee as Yoo Na-bi.
Song Kang as Park Jae-eon.
Chae Jong-hyeop as Yang Do-hyeok.
Lee Yul-eum as Yoon Seol-ah.
Yang Hye-ji as Oh Bit-na.
14. Dinner Mate.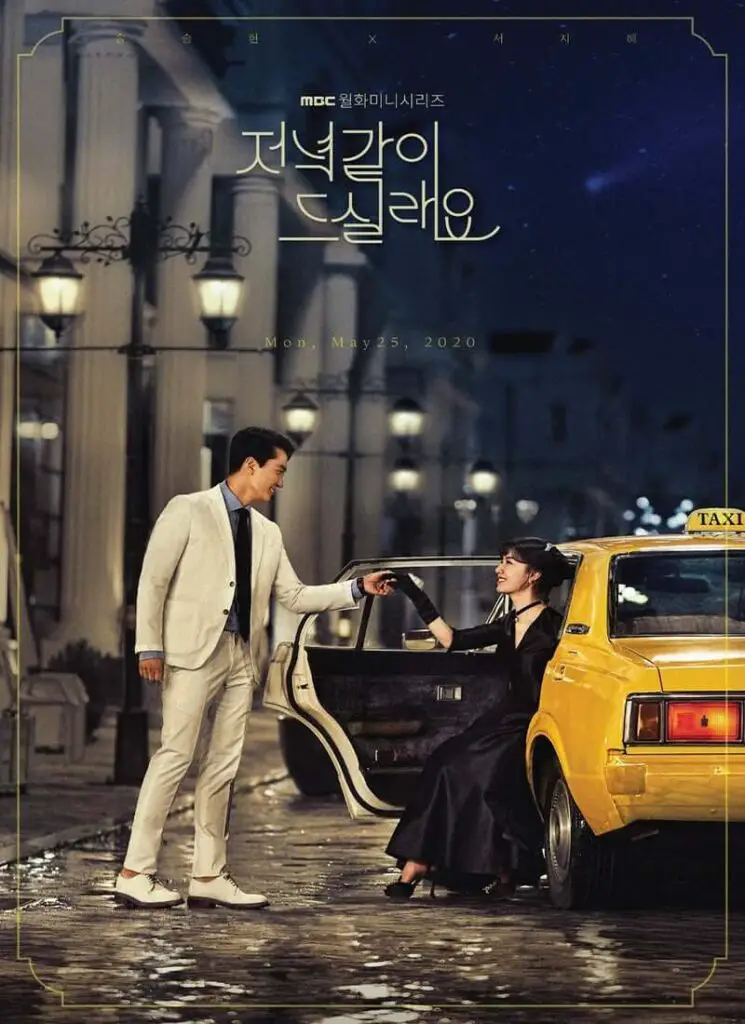 When Kim Kae Kyung (Song Seung Hoon) and Woo Do Hee (Seo Ji Hye), both scarred by love, bump into each other and connect over food on Jeju Island, they decided not to reveal their identities and simply had fun eating together. 
Back in Seoul, they remained friends, encountering unexpected events and coincidences that draw them closer.
Even with the exes hovering in the background and the many professional trappings, their love still developed in this utterly heartwarming Kdrama. 
Cast:
Song Seung Heon as Kim Hae Kyung.
Lee Ji Hoon as Jung Jae Hyuk.
Seo Ji Hye as Woo Do Hee.
Son Na Eun as Jin Noh Eul.
15. Master's Sun.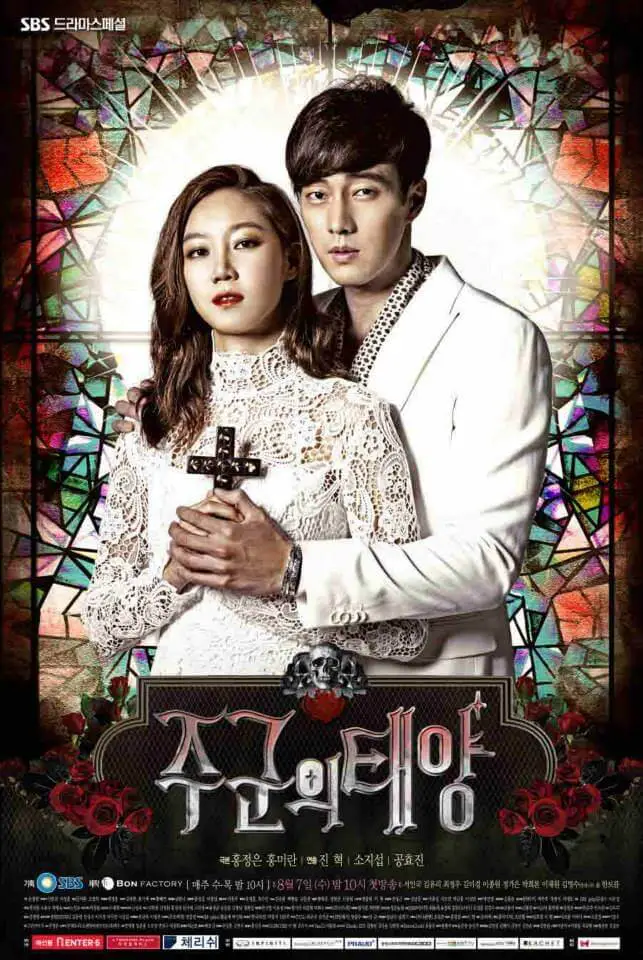 Tae Gong Shil (Gong Hyo Jin) has a gift of seeing ghosts which has made her pretty much a recluse, and when she meets Joo Joong Won (So Ji Sub) and discovers that the ghosts disappear when she touches him, she pleads with him to let her stay by his side in exchange for solving the mystery about a ghost hovering around him. 
He agrees and makes her a special consultant in his mall, and they get up to different ghost troubles and find love in each other's arms in this romantic comedy.
Cast:
So Ji Sub as Joo Joong Won.
Gong Hyo Jin as Tae Gong Shil.
Seo In Guk as Kang Woo.
16. Pretty Ugly.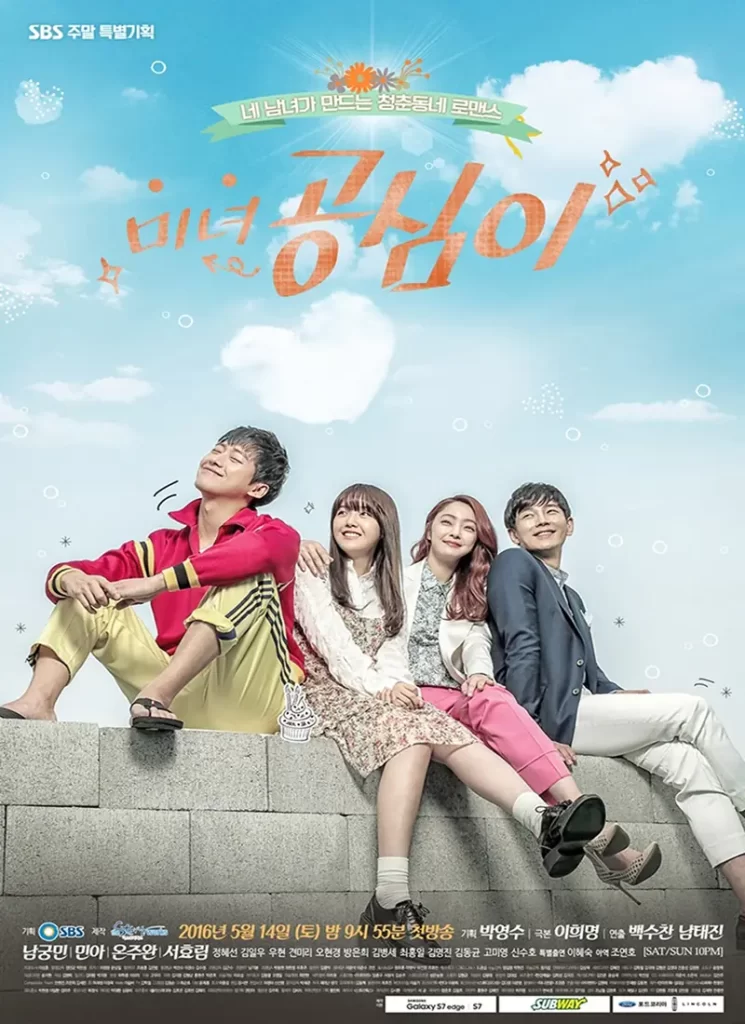 Gong Mi (Seo Hye Rim) and Gong Shim (Bang Min Ah) are sisters.
But, while Gong Mi is a stunning lawyer who gets everything she wants, Gong Shim is jobless and somewhat unattractive. 
But, Gong Shim's life changes when she meets two men who see her beauty: Ahn Dan Tae (Nam Koong Min), a charming but poor lawyer, and Seok Joon Soo (On Joo Wan), a rich heir who falls for her.
At the same time, Gong Mi sets her sights on Seok Joon Soo and pursues him. 
I was pretty late to the show with this one, as I only watched it last year, but it's pretty good and the romance was superb.
I live for witty banter between couples in any romantic Kdrama I watch, and Beautiful Gong Shim or Pretty Ugly more than delivered.
Cast:
Namkoong Min as Ahn Dan Tae.
Bang Min Ah as Gong Shim.
On Joo Wan as Seok Joon Soo.
Seo Hyo Rim as Gong Mi.
17. Queen: Love And War.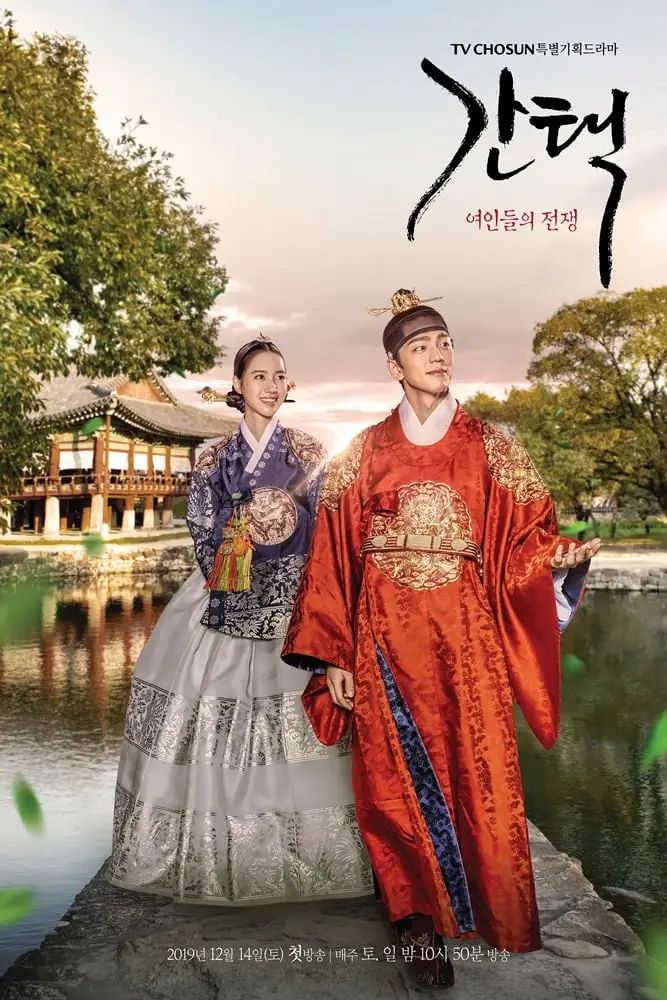 This is another amazing romantic historical Kdrama that I always, always recommend to anyone that likes court intrigue in saeguks and a nice, fluffy romance.
In this beautiful historical Korean drama, Kang Eun Bo (Jin Se Yeon) is on a mission to find out who killed her twin sister. 
But the only way to do that is to become the queen and use her power to search for clues.
So, she joins the race for the king's heart, hoping to catch his eye – which she does right from the begining. 
But King Lee Kyung (Kim Min Kyu) has many other admirers who also want to wear the crown, and Kang Eun Bo has to deal with the drama and intrigue of the palace life while pursuing her goal.
Cast:
Jin Se Yeon as Kang Eun Bo/Kang Eun Gi.
Kim Min Kyu as Lee Kyung.
Do Sang Woo as Lee Jae Hwa.
18. Love Is For Suckers.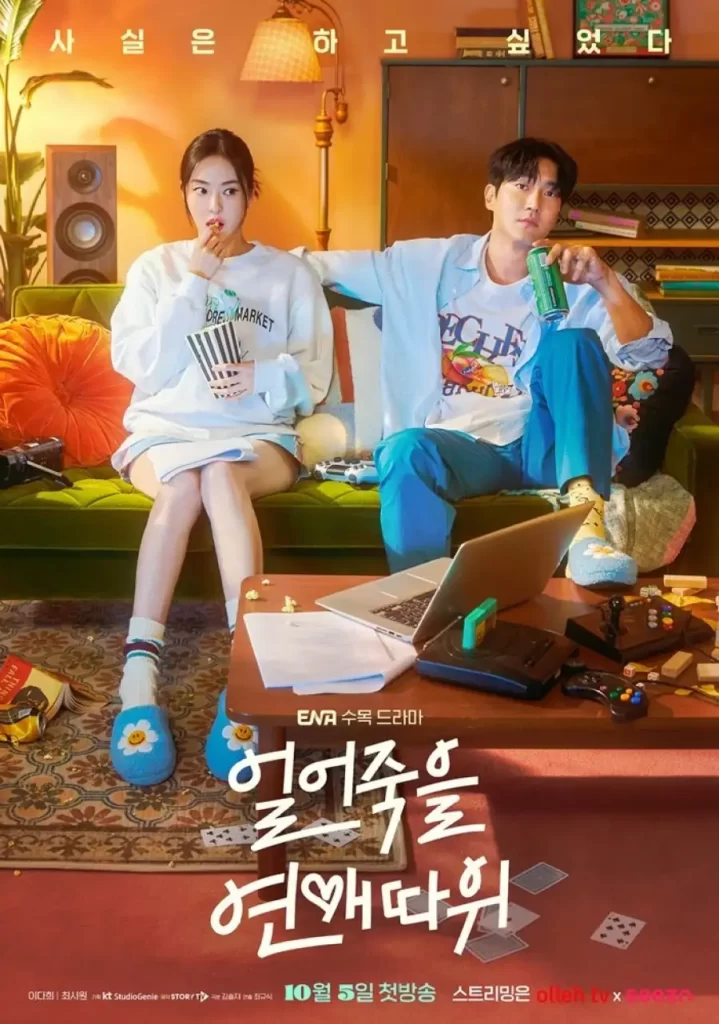 For 20 years, Goo Yeo Reum (Lee Da Hee) and Park Jae Hoon (Choi Si Woon) have been inseparable friends and neighbours, and they have never felt anything more than friendship for each other. 
Their subsisting friendship is then tested when Park Jae Hoon becomes a participant in the dating show that Goo Yeo Reum creates.
In this friends-to-lovers romantic Kdrama, Yeo Reum and Jae Hoon lay all their cards on the table for love, and it was beyond amazing.
Cast:
Lee Da Hee as Goo Yeo Reum.
Choi Si Won as Park Jae Hoon.
Cho Soo Hyang as Kang Chae Ri.
---
There you have it – 18 Kdramas that will make you feel the romance like never before. 
These dramas will touch your heart, make you laugh, and keep you hooked. 
And if you want more recommendations, here are some related posts that you might like: