The Japanese occupation of Korea (1910-1945) was a trying period in Korean history that greatly affected the country and its people. 
But, in the midst of all these, there were many stories of bravery, rebellion, passion, and optimism, and these tales have been portrayed in various Kdramas and movies over the years. 
These works not only illustrate the historical scenes and challenges of the occupation, but they also convey the human emotions and bonds that were formed during turmoil and oppression. 
In this article, I will list some of the best Kdramas and movies that deal with the Japanese occupation and why you should watch them.
Here are 17 Kdramas and movies about the Japanese occupation:
1. Mr. Sunshine (2018)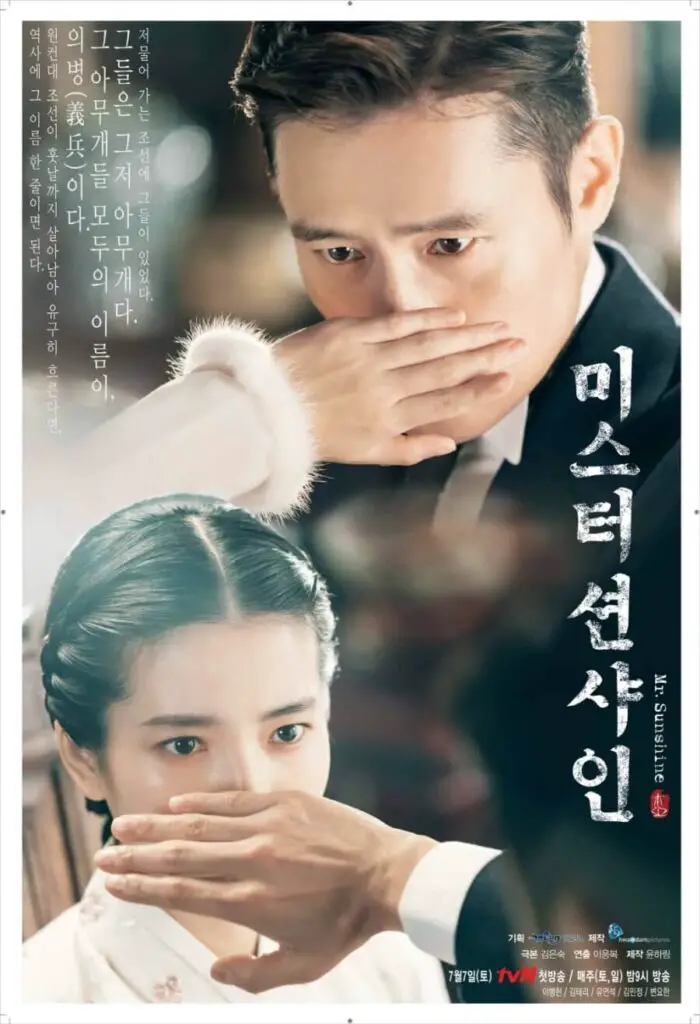 This drama takes place in Korea before the Japanese Invasion and brings to life many important events from that time – like the thrilling Battle of Ganghwa and the Battle of Namdaemun.
Choi Yu Jin, the male lead, tragically lost his father during the Battle of Ganghwa and moved to America, and after years of hard work and dedication, he returns to his motherland as a Marine Corps officer on a mission. 
When he uncovers the sinister plans of the Japanese Empire to colonize Joseon, he is determined to protect the sovereignty of his country. 
This is a fantastic Kdrama to watch if you're interested in learning about the ordinary people caught in the crossfire of the Japanese occupation. 
Cast:
Lee Byung-hun as Eugene Choi / Choi Yu Jin.
Kim Tae Ri as Go Ae Shin.
Yoo Yeon Seok as Gu Dong Mae / Ishida Shō.
2. Chicago Typewriter (2017)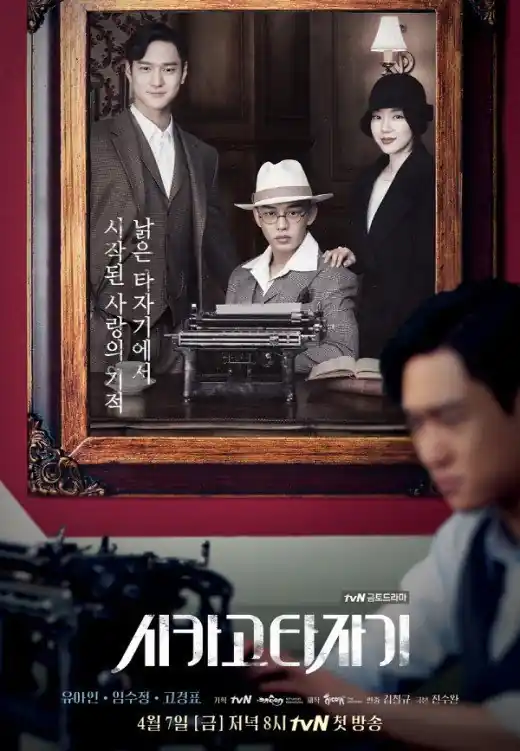 The events in Chicago Typewriter span two fascinating eras – the 1930s and the modern day. 
Back in the 30s, three best buddies teamed up to take on the Japanese forces. Fast forward to the present, and these friends have been reborn as a talented writer, a ghostwriter, and a book enthusiast. 
As they reunite, we get to witness their incredible journey across lifetimes and their strong bond that transcends time and space.
Cast:
Yoo Ah In as Han Se Joo / Seo Hwi Young.
Im Soo Jung as Jeon Seol / Ryu Soo Hyun.
Go Kyung Pyo as Yoo Jin Oh / Shin Yool.
3. The Hymn of Death (2018)
This short Kdrama about Joseon's colonization by Japan follows Kim Woo Jin, whose father saw a world of opportunity for his son and sent him to Japan with hopes for a better future. 
However, Kim Woo Jin's love for his country never faltered, and he embarked on a journey to create a patriotic stage play while living in Japanese territory. 
Along the way, he met the talented Korean soprano Yun Shim Deok, and together they worked to inspire their fellow countrymen through their art. 
This heart-warming drama about the Japanese occupation shows the unbreakable spirit and unwavering passion of two artists in love, determined to use their creativity to ignite courage and hope in their people.  
Cast:
Lee Jong Suk as Kim Woo Jin.
Shin Hye Sun as Yun Sim Deok.
Park Seon Im ss Jung Jum Hyo
4. Bridal Mask (2012)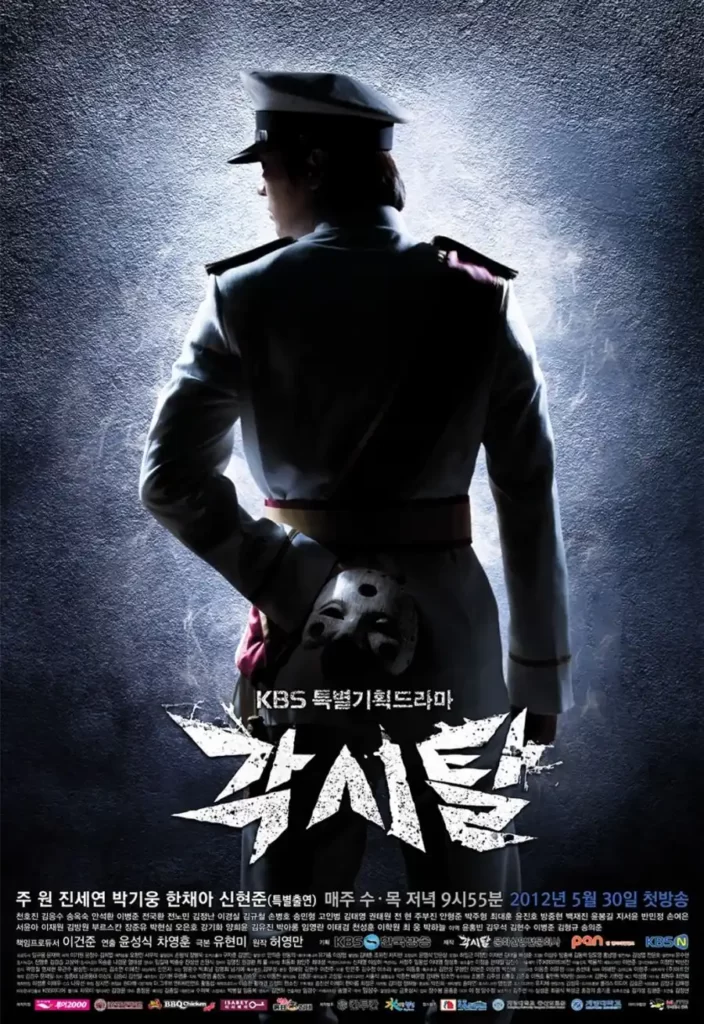 In 1930s Korea, a man who works with the Japanese police is torn between his duty and his conscience when he encounters the legendary rebel Bridal Mask. 
He soon realizes that he is destined to become the masked hero and fight for his people's freedom against the invaders.
Cast:
Joo Won as Lee Kang To/Sato Hiroshi.
Jin Se Yeon as Oh Mok Dan/Esther.
Park Ki Woong as Kimura Shunji.
5. Pachinko (2022)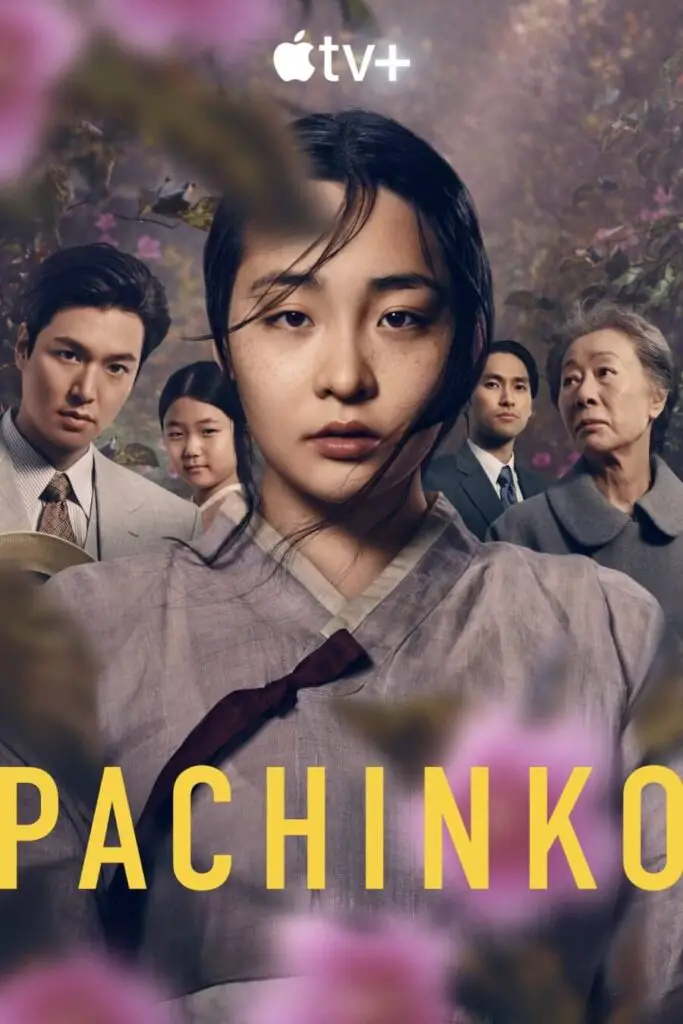 Pachinko is a moving story of a Korean family's struggle and survival during the Japanese rule. 
After her father's death, Kim Sun Ja meets Koh Hansu, a rich and enigmatic Korean man. They have a brief affair, but she soon finds out she is carrying his baby – just before he disappears. 
She eventually marries Baek Isak, a good-hearted man, and follows him to Japan. There, they face the challenges and injustices suffered by Koreans in a hostile country.
Cast:
Youn Yuh-jung as Kim Sunja.
Kim Min Ha as young Kim Sun Ja / Baek Sun Ja.
Lee Min-ho as Koh Hansu.
Jin Ha as Baek Solomon.
6. Inspiring Generation (2014)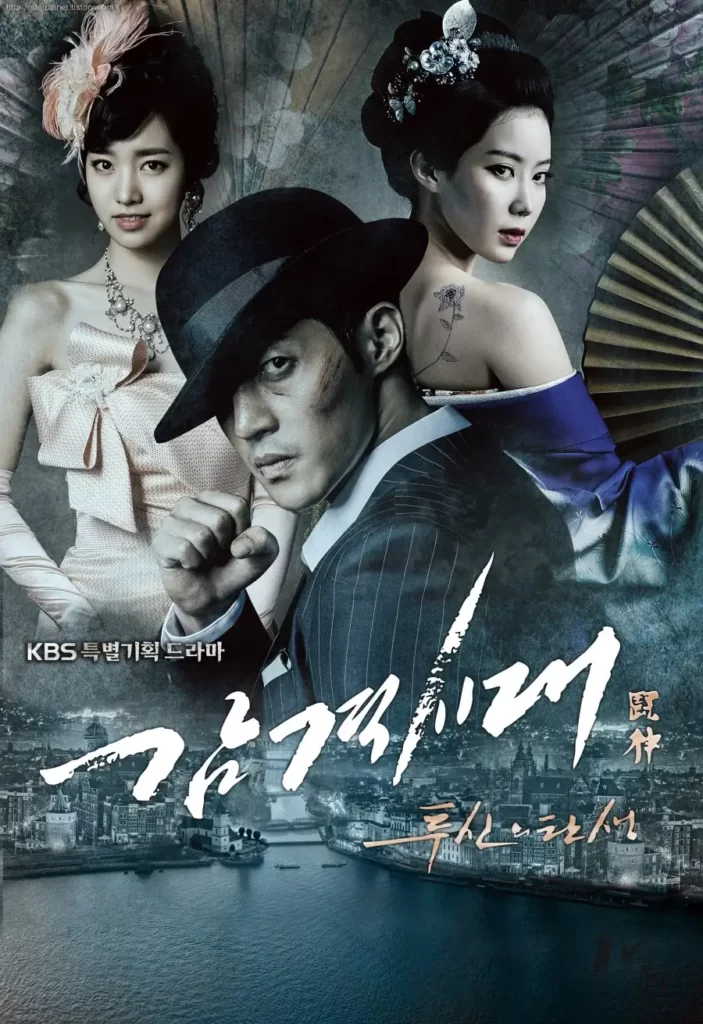 In this gripping drama of a man's quest for vengeance and glory in 1930s Shanghai, when Korea was under Japanese rule, Shin Jung Tae sees his father being shot by a Japanese soldier and is blamed for his father's murder. 
He encounters many hardships and foes, but he never loses hope, and he decides to use his fists to defend himself to become the best fighter in the town. This is another excellent Kdrama about the Japanese occupation that leans on how every-day-people lived and thrived during those trying times. 
Cast:
Kim Hyun Joong as Shin Jung Tae.
Im Soo Hyang as Lady Gaya Deguchi.
Jin Se Yeon as Yoon Ok Ryun.
7. Capital Scandal (2007)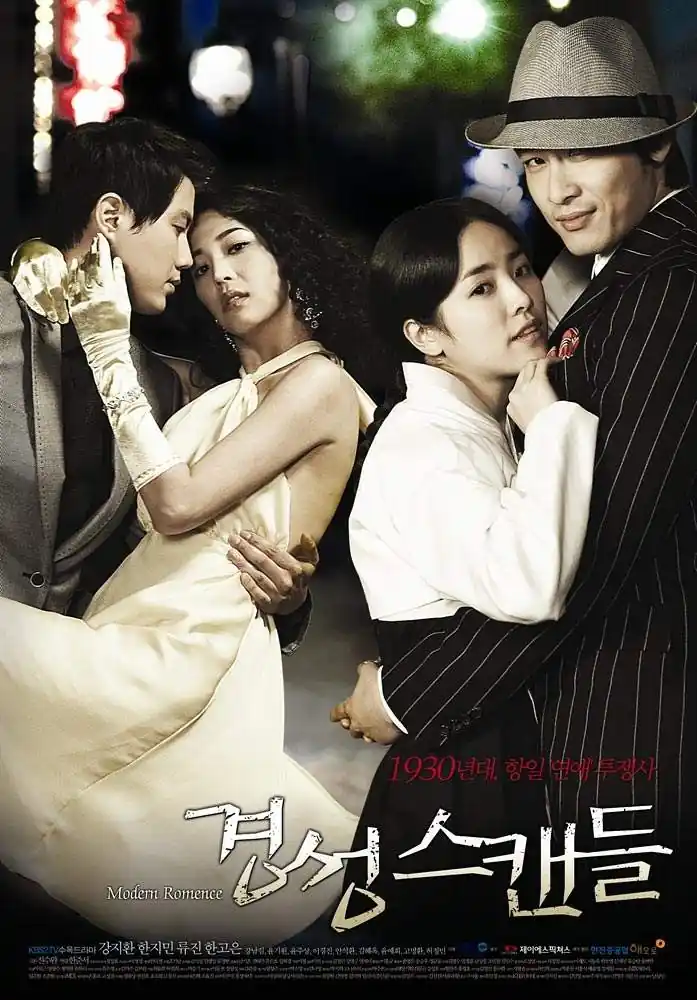 Living in Joseon under Japanese occupation, Sunwoo Wan is a happy-go-lucky guy who doesn't care about his country's destiny. 
He accepts a challenge from his friends to charm Na Yeo Kyung, a woman who loves her country so much that she won't date or marry until Joseon is liberated. 
As he falls for Yeo Kyung, he witnesses the atrocities that the Japanese commit against the Joseon people and he joins the cause for Korean independence. 
Cast:
Kang Ji Hwan as Sunwoo Wan.
Han Ji Min as Na Yeo Kyung.
Ryu Jin as Lee Soo Hyun.
8. Different Dreams (2019)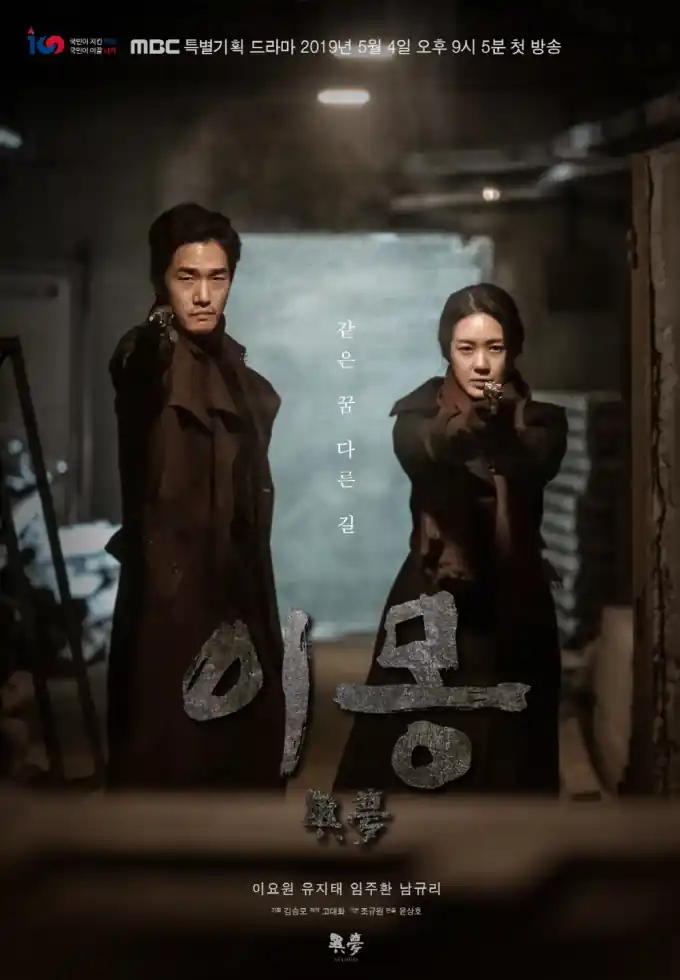 Kim Won Bong is a fearless leader who leads a heroic corps to liberate Korea from Japanese rule. He is always on the move and hardly stays anywhere for more than two hours. 
While Lee Young Jin is a Korean doctor who was adopted by a Japanese family, and her life takes a surprising turn when she crosses paths with Kim Won Bong and starts working as a spy for the Korean Provisional Government.
Cast:
Lee Yo Won as Lee Young Jin.
Yoo Ji Tae as Kim Won Bong.
Lim Ju Hwan as Fukuda.
9. Basketball (2013)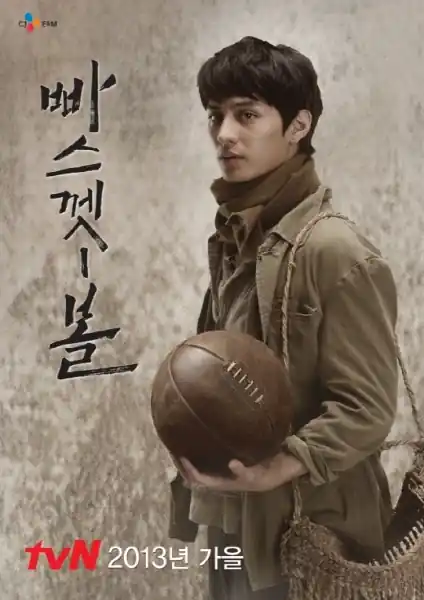 Kang San is a poor boy who loves basketball, and he strives day and night to rise above his financial struggles to achieve success through his talent. 
Years later, he meets a girl from a wealthy family and falls in love with her at a time when society had many rules. 
Basketball tells a story of their love story which challenges the status quo, and it also shows some significant historical events during the time between Japanese rule and the split of Korea into two countries.
Cast:
Do Ji Han as Kang San.
Jung Dong Hyun as Min Chi Ho.
Lee Elijah as Choi Shin Yeong.
10. The Tiger (2015)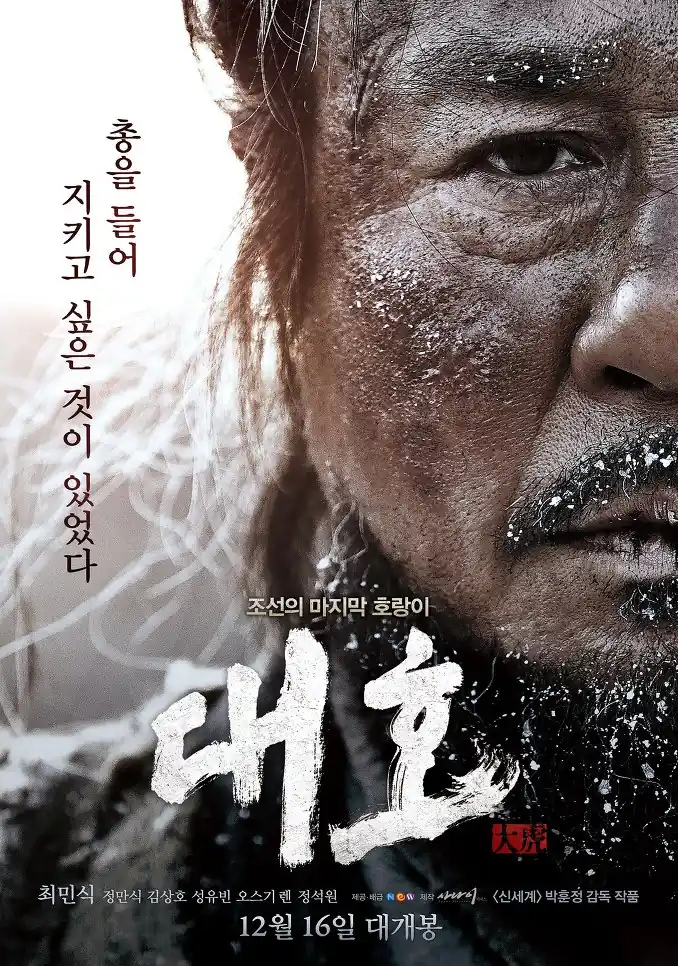 The events in this movie take place in a fascinating time when Joseon is facing a historic transition and Japan is ready to take charge. 
A Japanese bigwig tries to prove his dominance by collecting tiger furs from Korea, and he enlists Chun Man Deok, a local hunter with incredible talent, to track down the last tiger in Joseon. 
But this tiger is not just any tiger. It is the Mountain Lord, a glorious creature that embodies the courage and pride of the Korean people. 
Cast:
Choi Min Shik as Cheon Man Deok.
Kim Sang Ho as Chil Goo.
Lee Na Ra as Mal Nyun.
11. Gunman In Joseon (2014)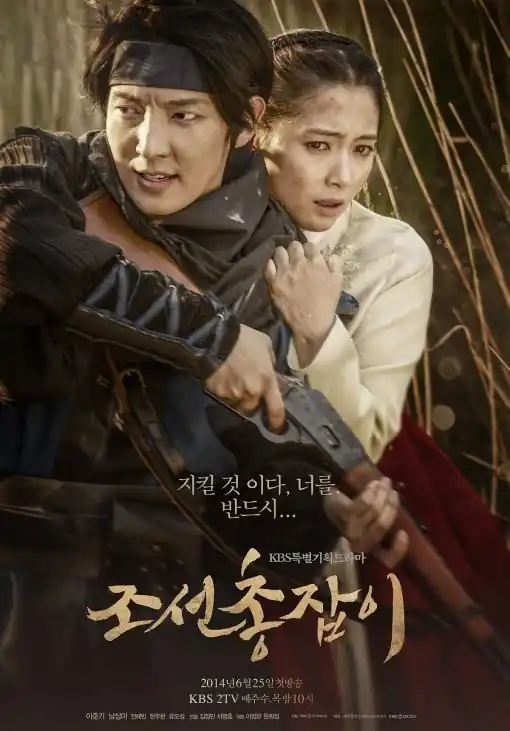 This drama brings us to an intriguing time before the Japanese invasion when Emperor Gojong was coping with foreign influences. 
In that time, Park Yoon Kang witnesses his father's tragic death and his sister's enslavement. To avenge those who harmed him, he exchanges his sword for a Western rifle. 
The story progresses as this mysterious gunman rises as the hero of Joseon. 
Cast:
Lee Joon Gi as Park Yoon Kang/Hasegawa Hanjo.
Nam Sang Mi as Jung Soo In.
Jeon Hye Bin as Choi Hye Won. 
12. Jejongwon (2010)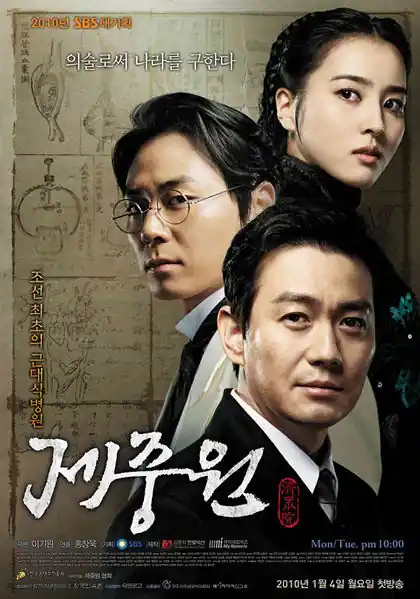 Jejongwon is another drama set in the period of Emperor Gojong's rule – right on the cusp of the Japanese invasion. This drama focuses on the first modern hospital in Joseon, Jejongwon where 16 students are picked to be trained in Jejongwon for curing the sick people.
While this drama doesn't lean into the political clime at the time, it's just as riveting if you're keen on seeing how things unfolded from a completely different aspect. 
Cast:
Park Yong Woo as Hwang Jung.
Yeon Jung Hoon as Baek Do Yang.
Han Hye Jin as Yoo Seok Ran.
13. Eyes Of Dawn (1991)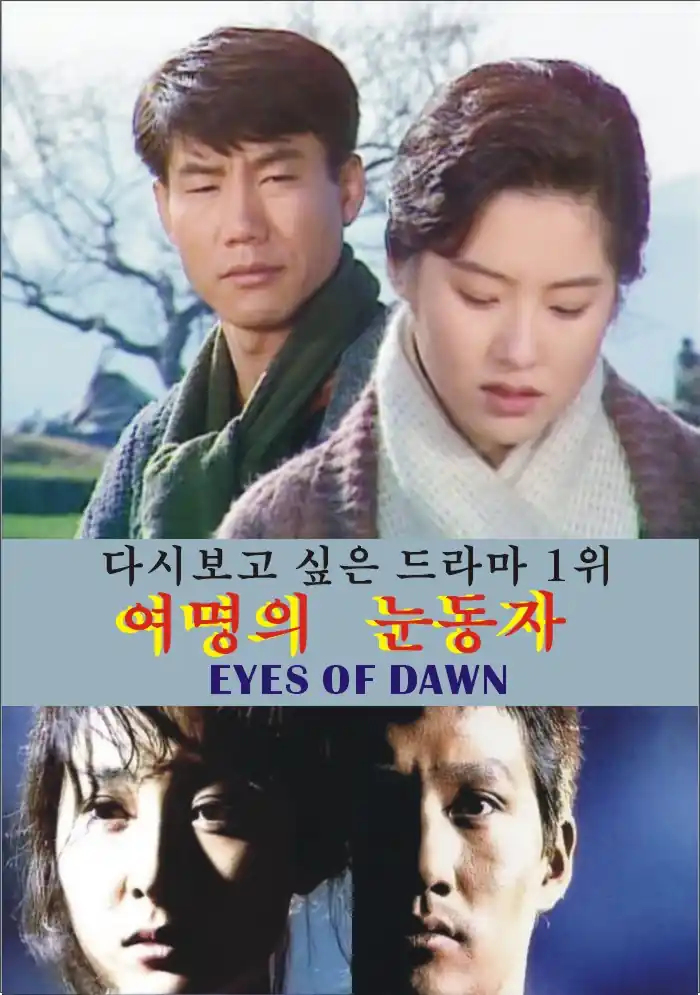 The timeline of this drama about the Japanese occupation spans from World War II to Korea's liberation and the eventual split into two countries. 
During World War II, Choi Dae Chi is coerced to join the Japanese army and he meets Yoon Yeo Ok, a Korean woman forced to live as a comfort woman for Japanese soldiers. 
They fall in love, but soon, Dae Chi is shifted to a different location, and years later, they meet again after freedom and partition of Korea as North Korea and South Korea. 
Cast:
Choi Jae Sung as Choi Dae Chi.
Chae Shi Ra as Yoon Yeo Ok.
Park Sang Won as Jang Ha Rim.
14. Seoul 1945 (2006)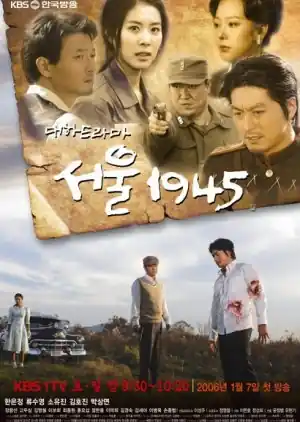 Seoul 1945 takes us on a thrilling journey with four young people in Seoul who witness the historic transition of Korea from one nation to two after escaping Japan's rule. 
Choi Woon Hyuk is a son of a courageous miner and Kim Hae Kyung is a daughter of a diligent farmer. They meet Lee Don Woo and Moon Suk Kyung, who belong to rich and powerful families. 
As the chaos unfolds, they encounter surprising situations that test their bonds and shape their views and morals. 
Cast:
Ryu Soo Young as Choi Woon Hyuk.
Han Eun Jung as Kim Hae Kyung.
So Yoo Jin as Moon Suk Kyung.
15. Freedom Fighter Lee Hoe Young (2010)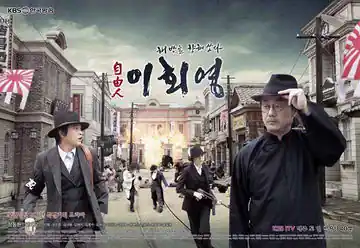 The drama tells the amazing story of a freedom fighter Lee Hoe Young who, after sacrificing all his wealth, trains soldiers to fight back the Japanese army and joins a rebellion movement against Japanese tyranny. 
The drama reveals his story from Kimura Junpei's angle, a Japanese war journalist who was assigned to cover the story of Lee Hoe Young. 
Cast:
Jung Dong Hwan as Lee Hoe Young.
Ahn Jae Mo as Kimura Junpei.
Lee Ah Yi as Hong Jung Hwa.
16. The Peak (2011)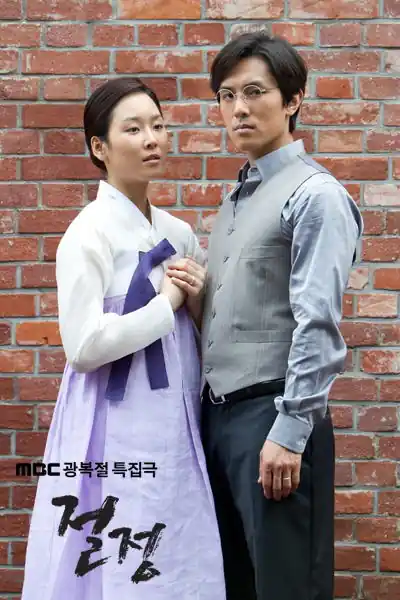 The Peak tells the inspiring story of Lee Yook Sa, a poet who lived during the Japanese occupation of Joseon, who used his powerful poems to uplift his fellow countrymen and encourage them to believe in Joseon's future. 
He faced many challenges and dangers as a patriotic poet in a hostile environment, and this drama portrays his courage and passion while awakening the spirit of freedom in the people who had lost hope.  
Cast:
Kim Dong Wan as Lee Yook Sa.
Seo Hyun Jin as Ahn Il Yang.
Baek Jong Min Seo Jin Sup.
17. Spirit's Homecoming (2016)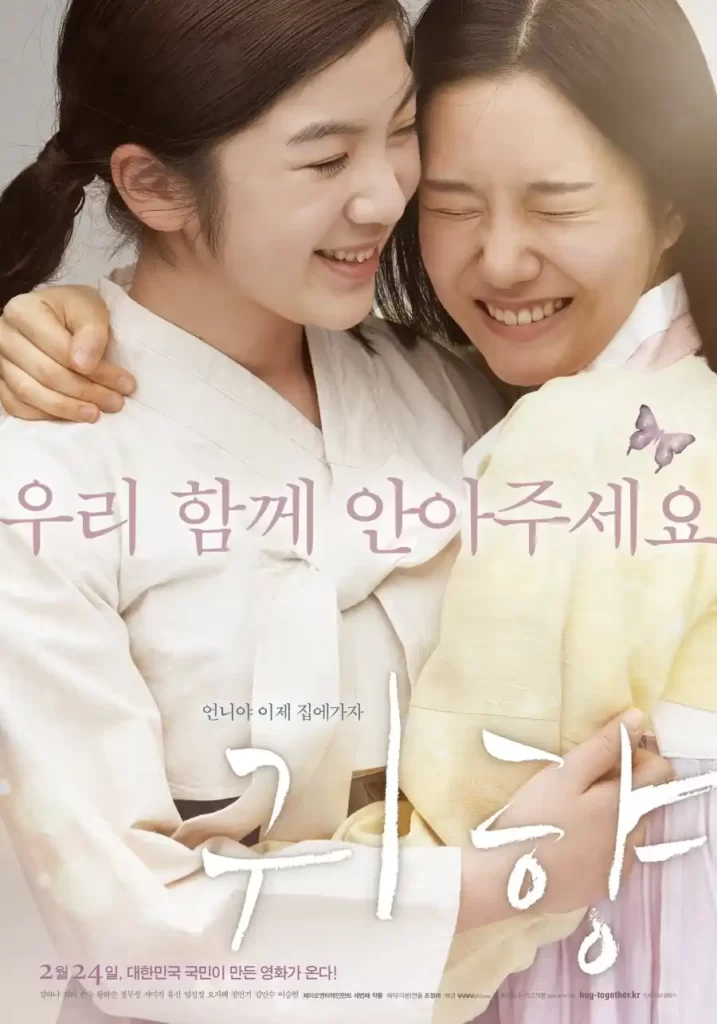 Jung Min is a strong and hopeful Korean woman who was kidnapped by Japanese soldiers and made to serve as a comfort woman in China. There, she befriended Yeong Ok, another victim, and they supported each other through the dark times.
Many years later, in 1991, Yeong Ok wants to find out what happened to Jung Min and asks Eun Kyung, a psychic, to contact her spirit. This special movie honors the legacy and spirit of the Korean comfort women who survived the Japanese invasion.  
Cast:
Son Sook as Yeong Ok / Yeong Hee.
Kang Ha Na as Jung Min.
Choi Ri Eun Kyung.
---
These are just some of the best Kdramas and movies about the Japanese occupation that showcase the various facets and viewpoints of that era. Many of them are not only captivating and thrilling, but also informative and eye-opening. 
I hope you have fun watching them and learning something new from them. If you enjoyed this article, you might also enjoy these posts:
1. 18 Fluffy Romantic Kdramas That Will Make You Cry and Smile with Glee
2. 10 Friends To Lovers Kdramas with Heartwarming Romance
3. 15 Legal Websites to Watch & Download Kdramas for Free