Hotel Del Luna is about a unique hotel in the heart of bustling Seoul that's been around for ages and its CEO, Jang Man Wol, whose mysterious past have left her chained to the hotel for centuries.
Thanks to a protective deity, she can't leave the hotel and to break free, she must let go of her anger and find love.
Enter Goo Chan Sung, a talented young manager. 
He arrives at the hotel because of a deal his dad made with Man Wol. 
And with his money skills, he starts fixing the hotel's finances, and eventually falls in love with Man Wol. 
You can read my review of Hotel Del Luna here. 
These are the best Hotel Del Luna wallpapers in HD and 4K that you can download for your phones, laptops, or any other device right now. 
These wallpapers are completely free to download, and there's everything from spooky Hotel Del Luna wallpapers to some featuring the entire cast.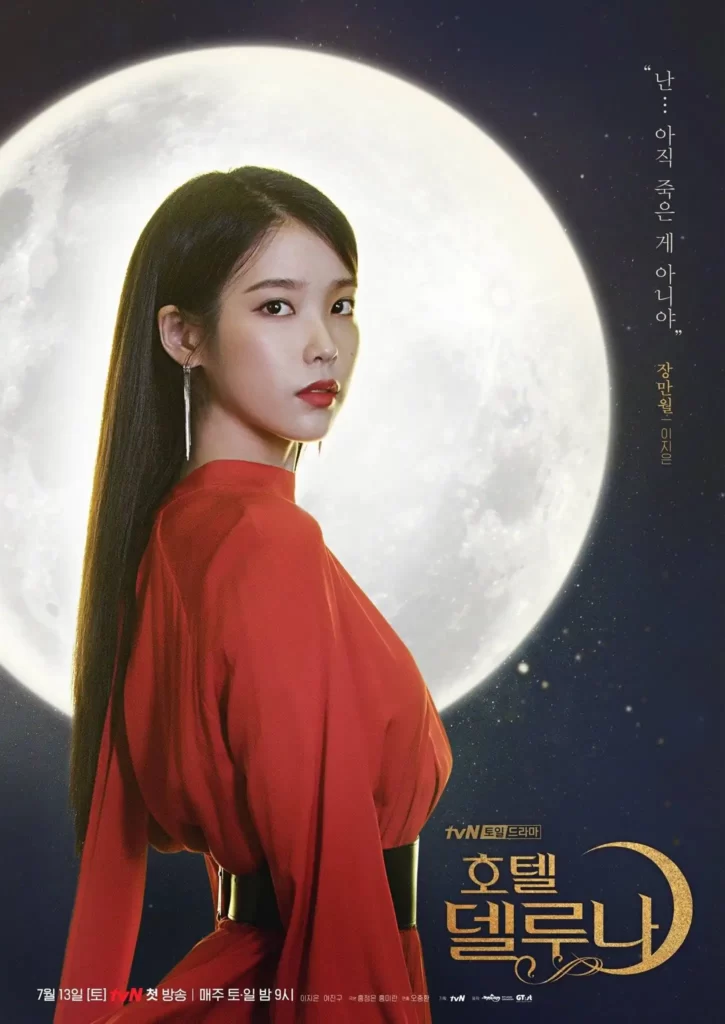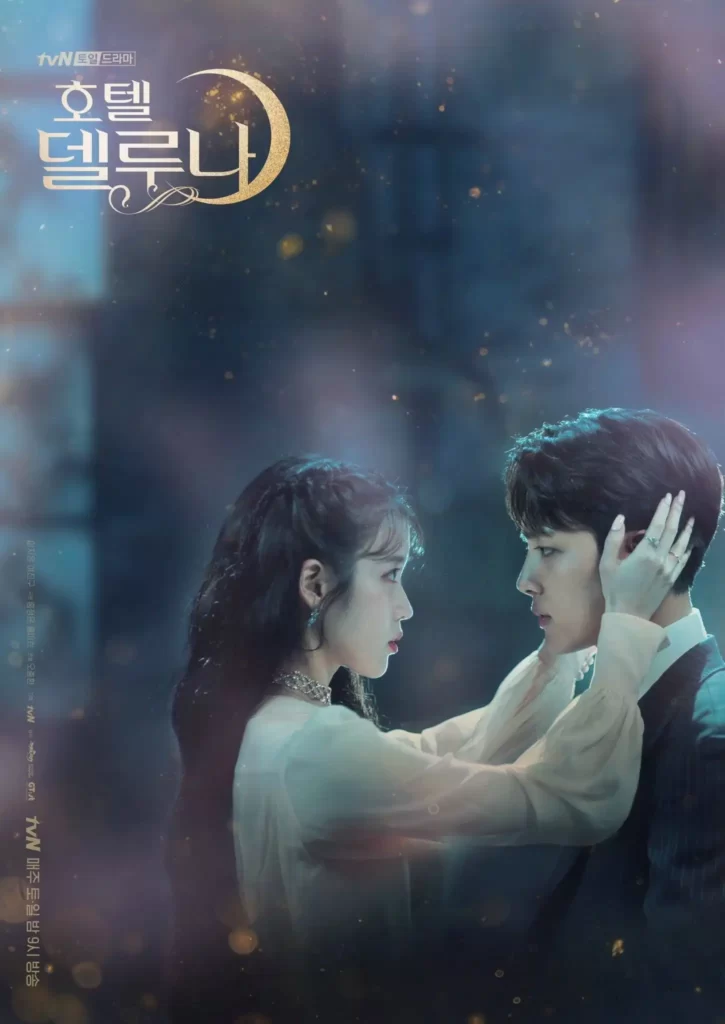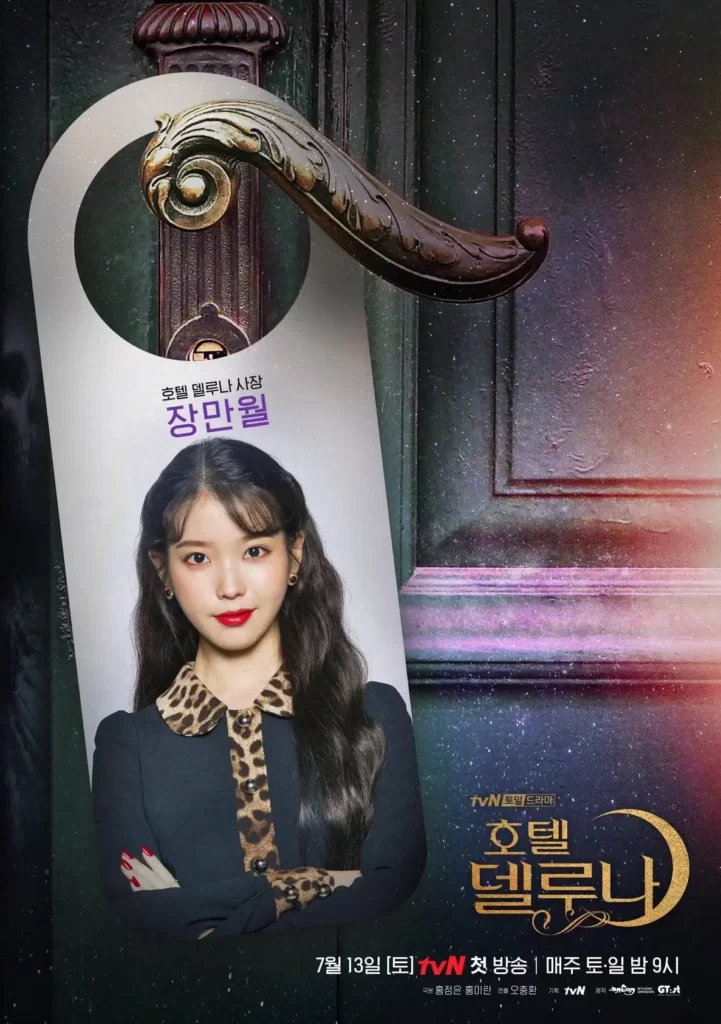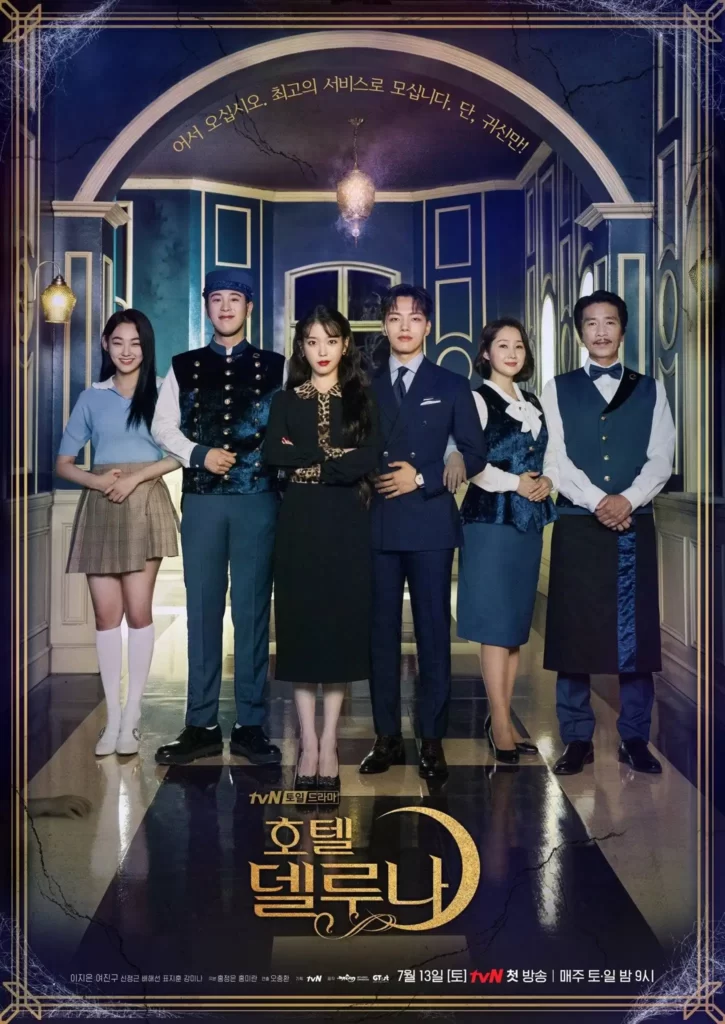 I just want to quickly say that looking at this wallpaper of the Hotel Del Luna cast above always makes me a little teary-eyed.
I mean, there's no way you won't hear the haunting notes of the theme song while watching – so sad!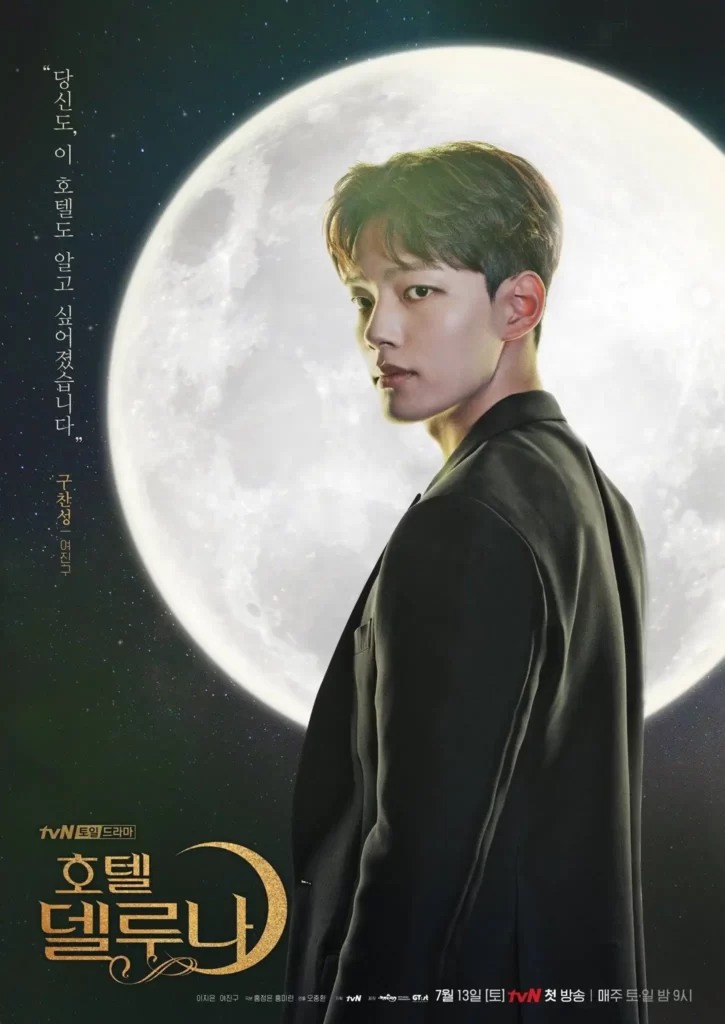 Yeo Jin Goo was really amazing in his role as Goo Chan Sung, and I fell in love!
This is the perfect HD wallpaper to download if you want to see his cute smile all the time.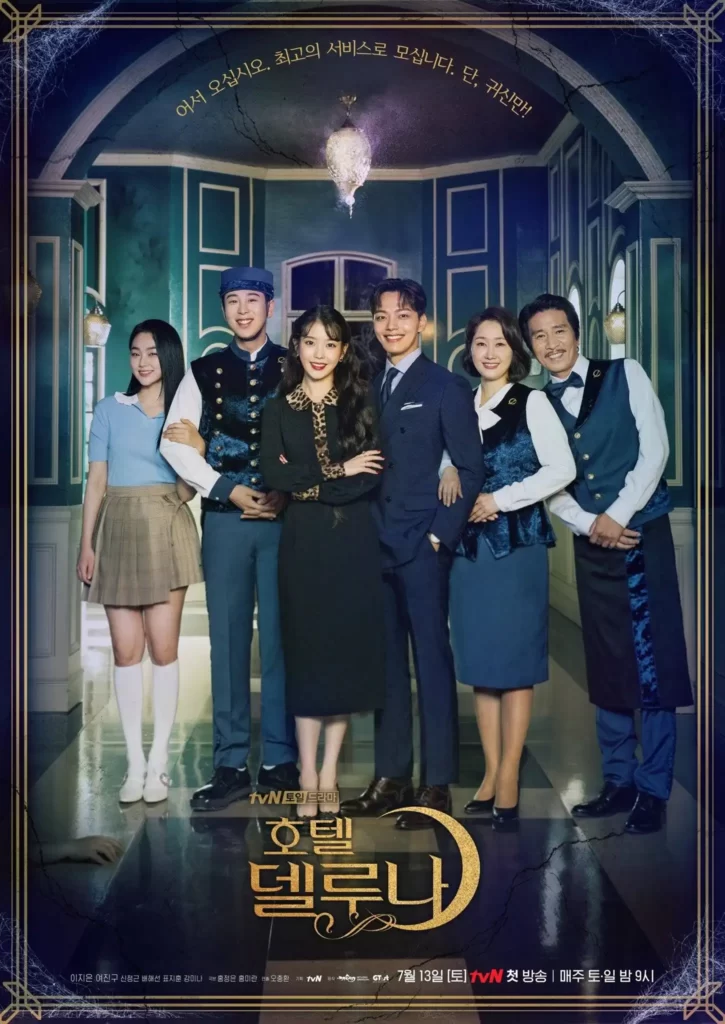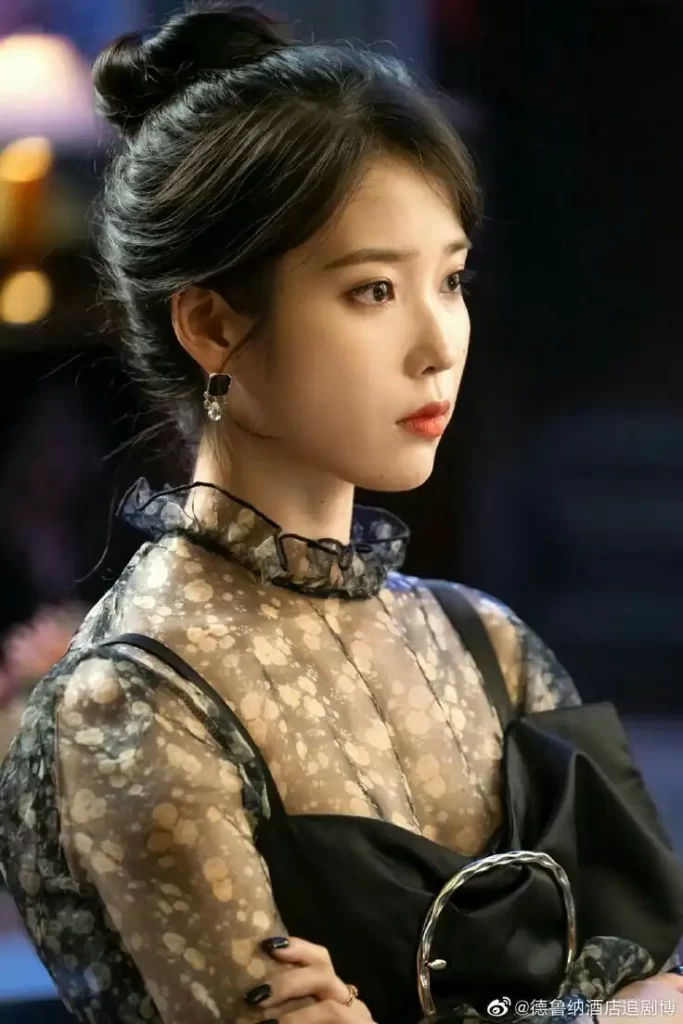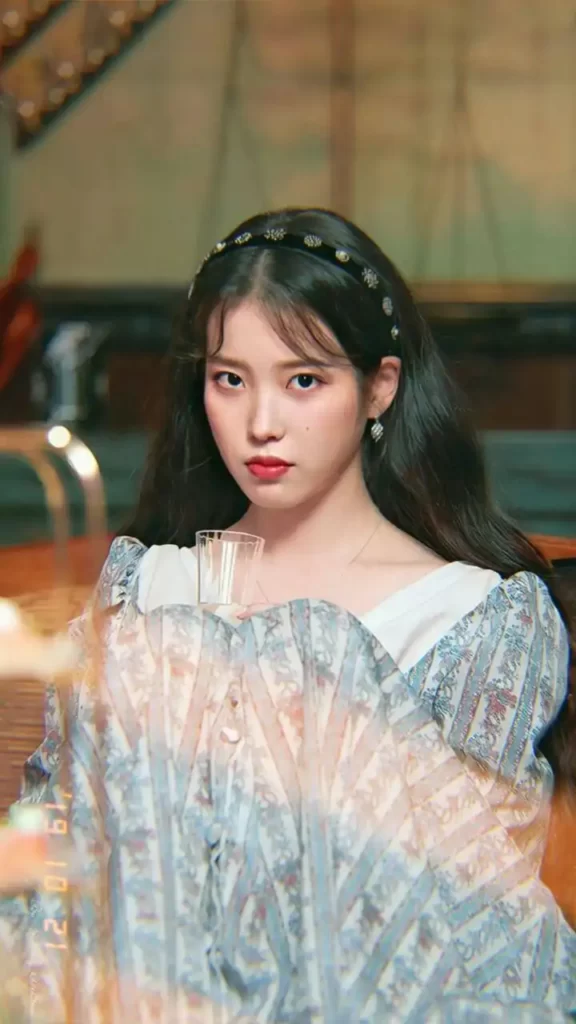 If you've already watched Hotel Del Luna, then you know that Man Wol lived a very, very difficult life.
This HD wallpaper of IU as Man Wol in Hotel Del Luna is everything because you can really see the pain in her eyes.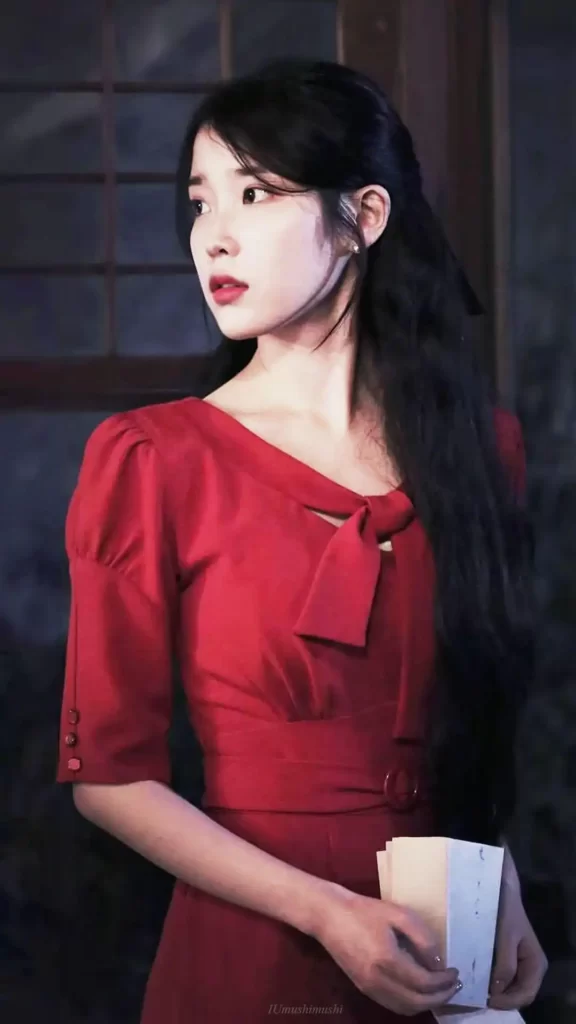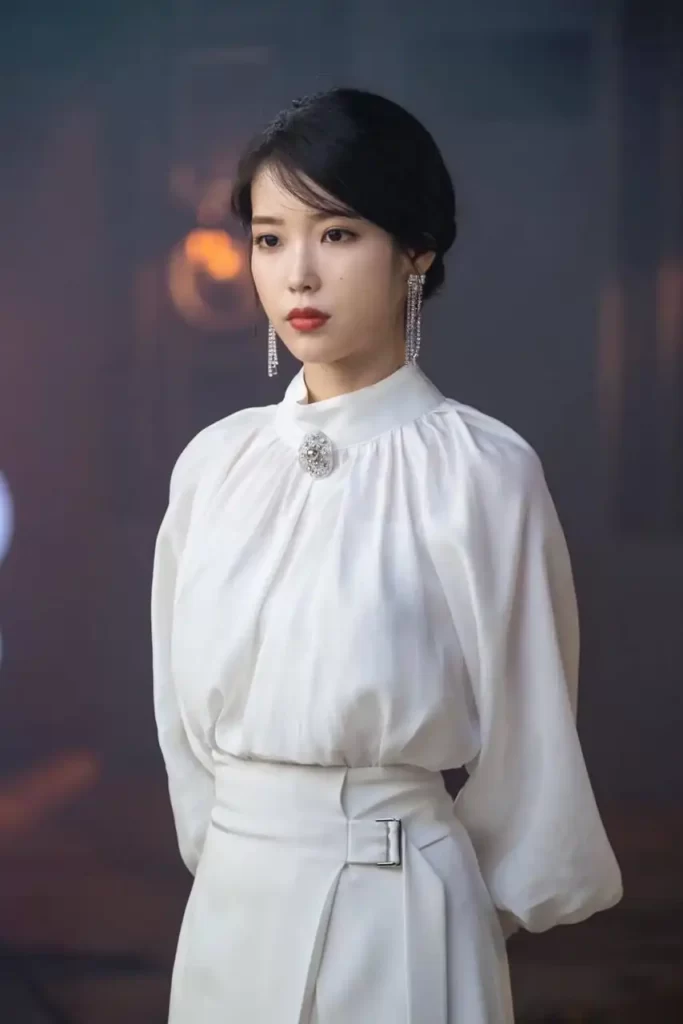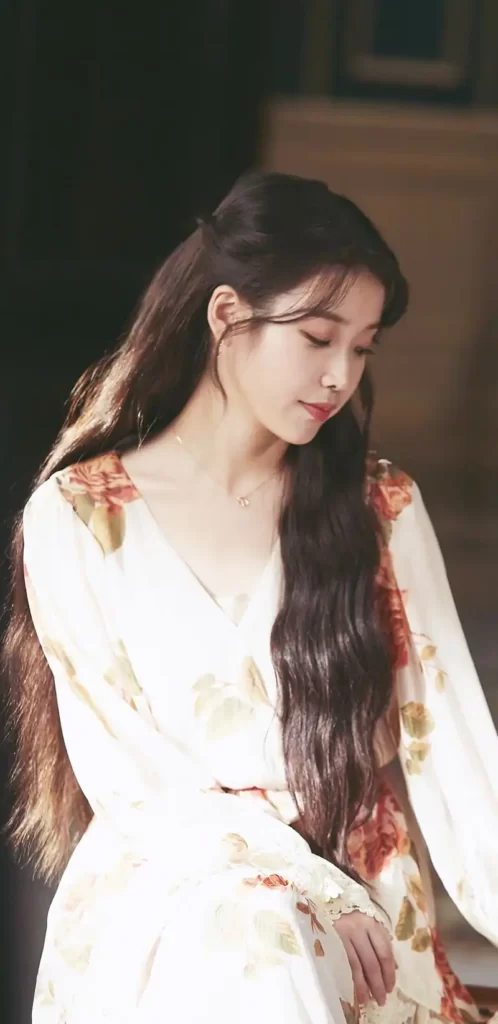 IU's ethereal beauty really shines through in these wallpapers – you'll love them!
She's so sweet and lovely, and I can't wait for her future works.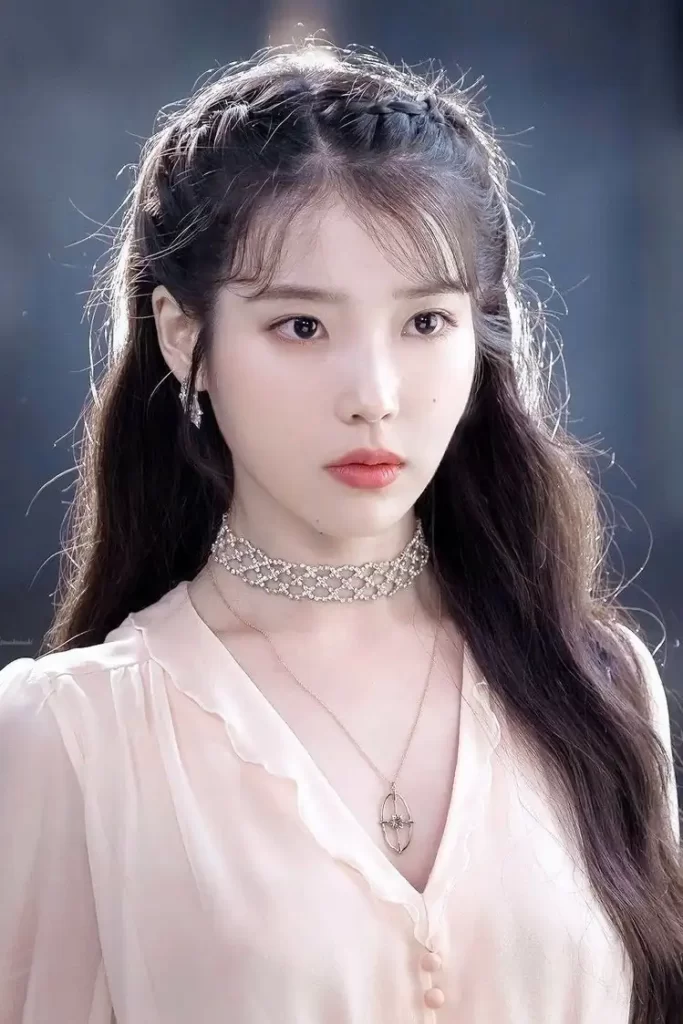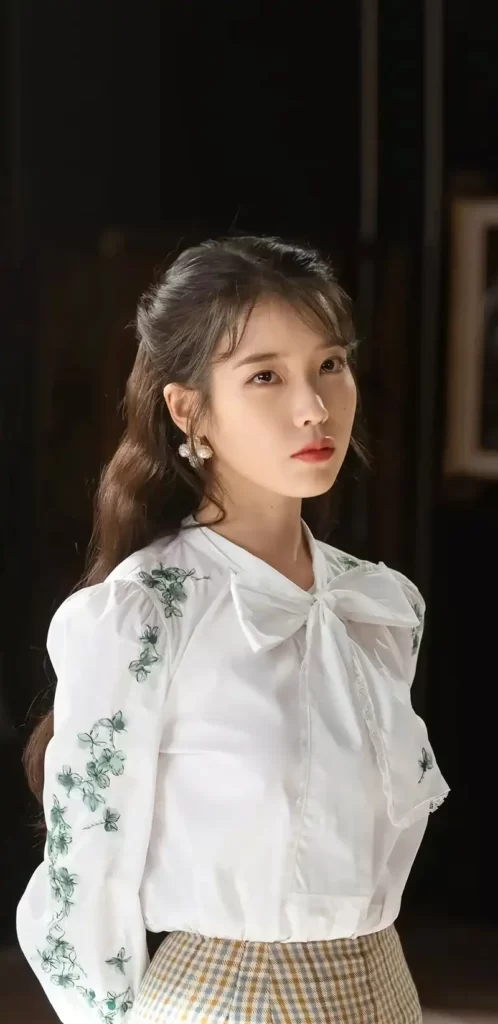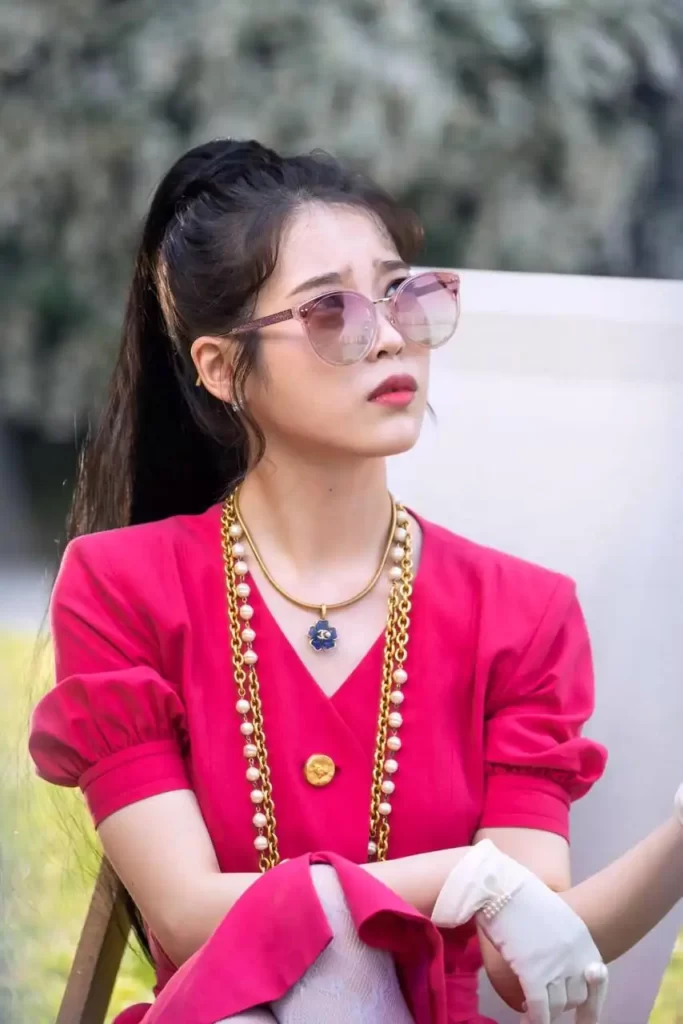 A running theme in Hotel Del Luna was that Man Wol would always disappear to go shopping and Chan Sung would chase her down and seize her cards – loved it!
In this HD Hotel Del Luna wallpaper, IU acting as Man Wol looks super sassy and classy.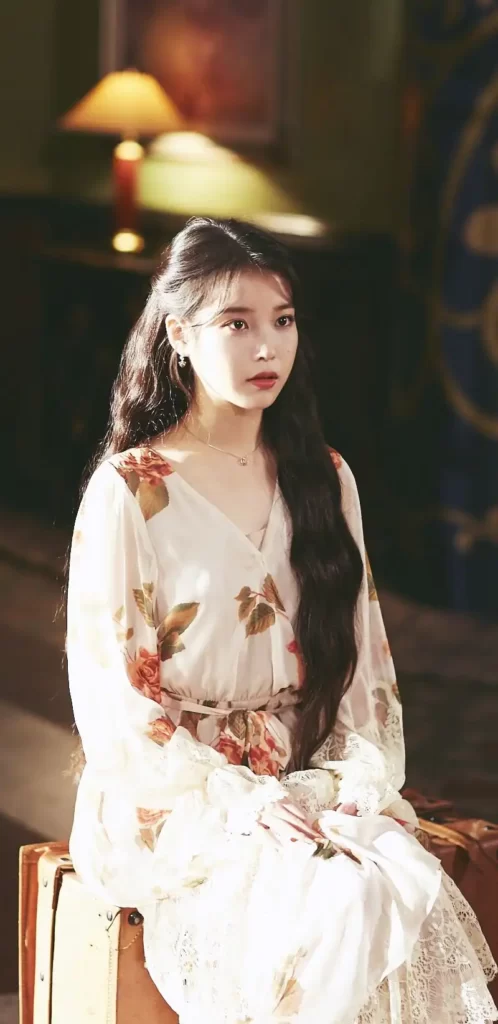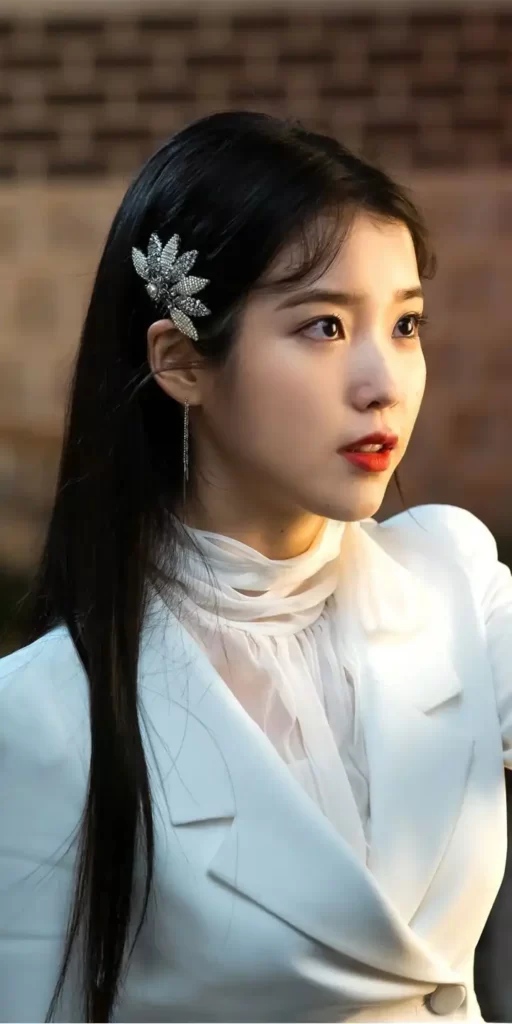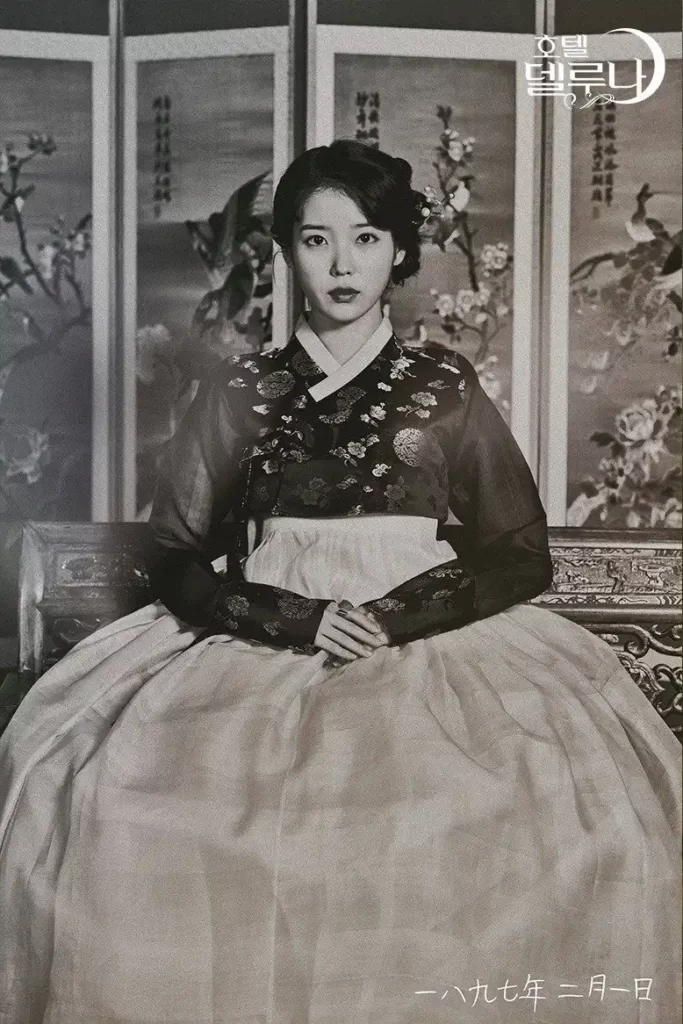 IU's face is super expressive and right now, you can probably feel the pain and agony and loneliness radiating from the wallpaper in waves.
While I wish the ending was different, I'm glad to know that she now has her peace.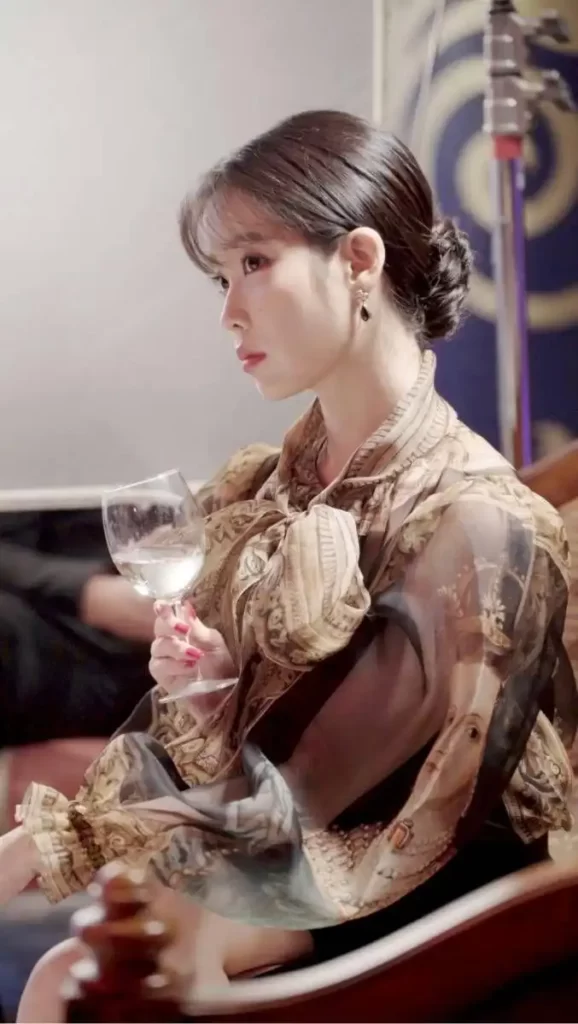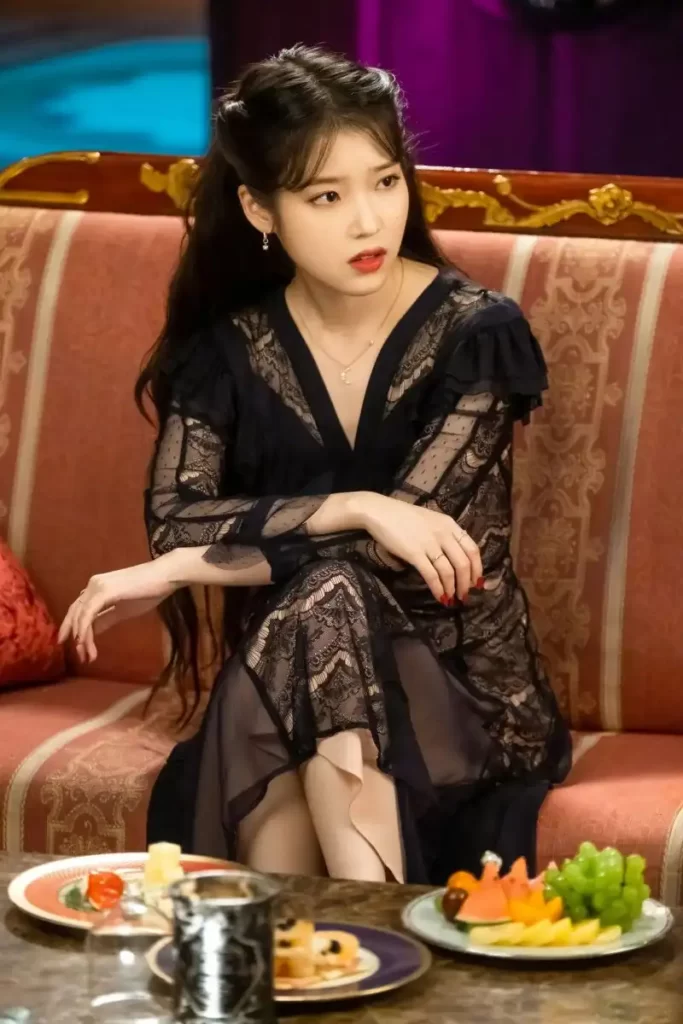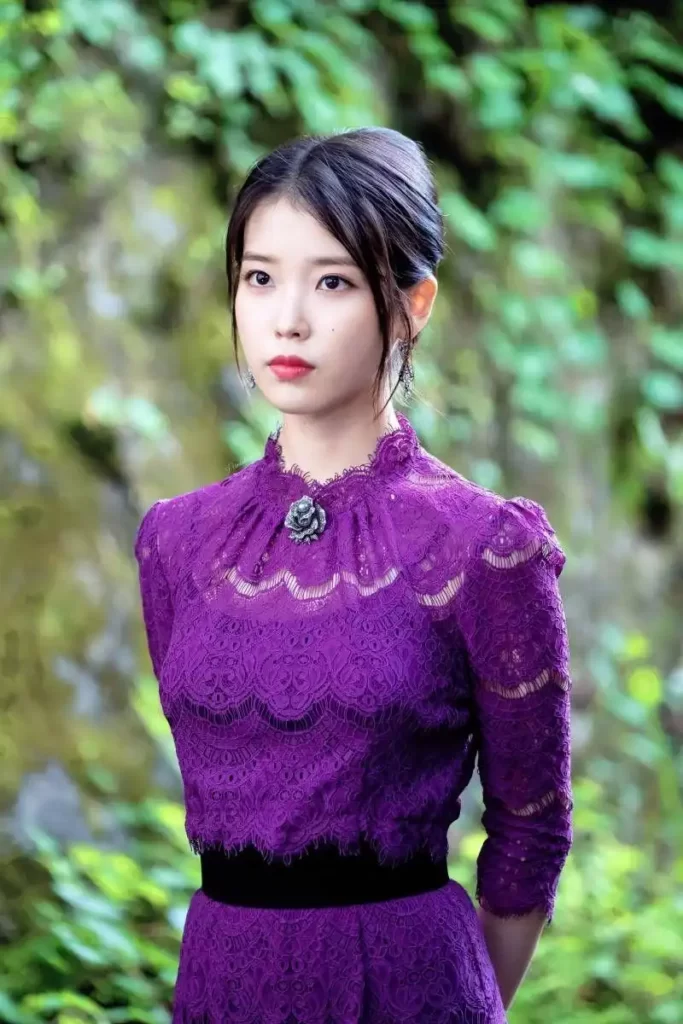 My favorite type of dramas are romantic Korean dramas, and I absolutely loved this one!
If you're in the mood for a fantasy Kdrama with an older woman and a younger man who have the same workplace, you'll enjoy this one.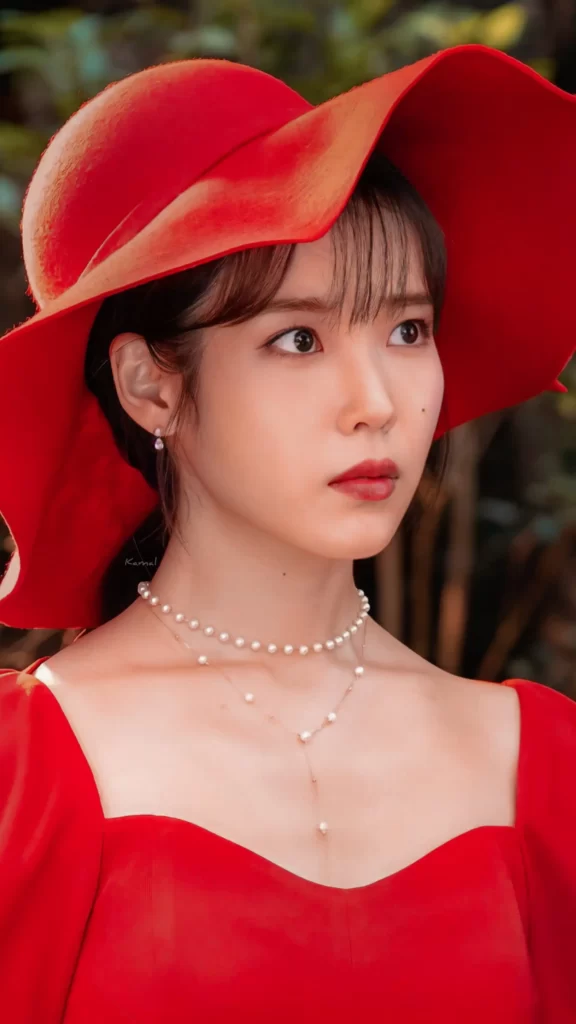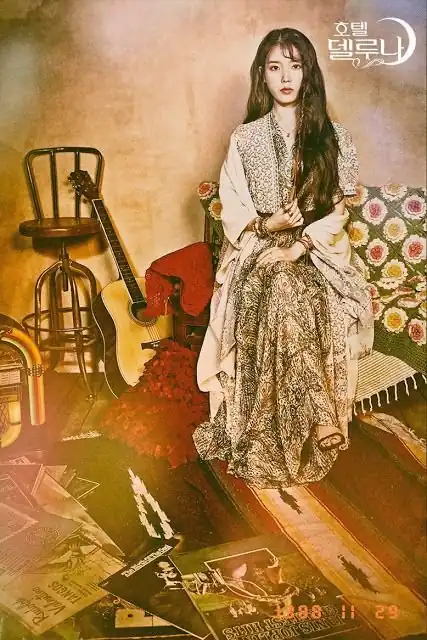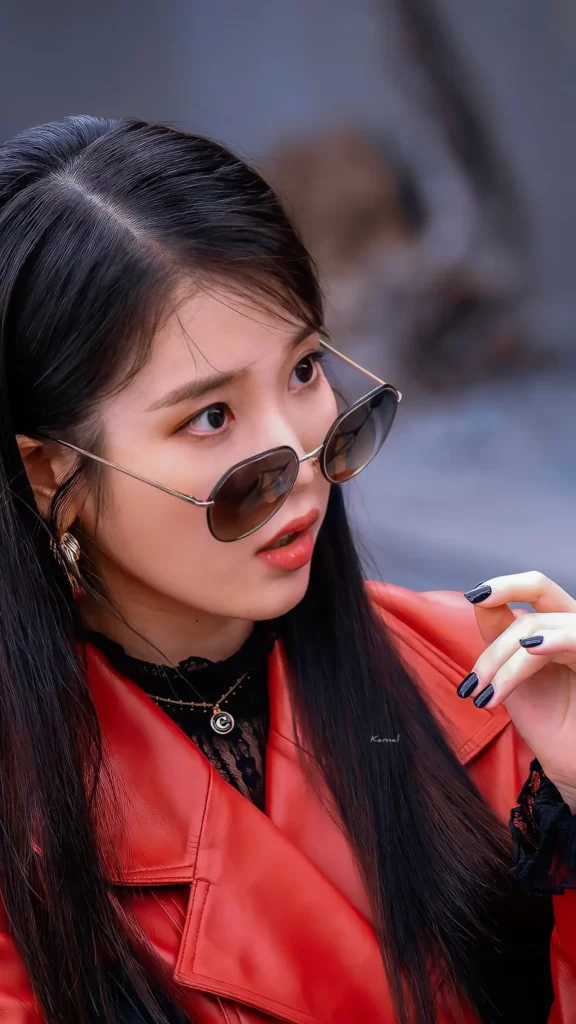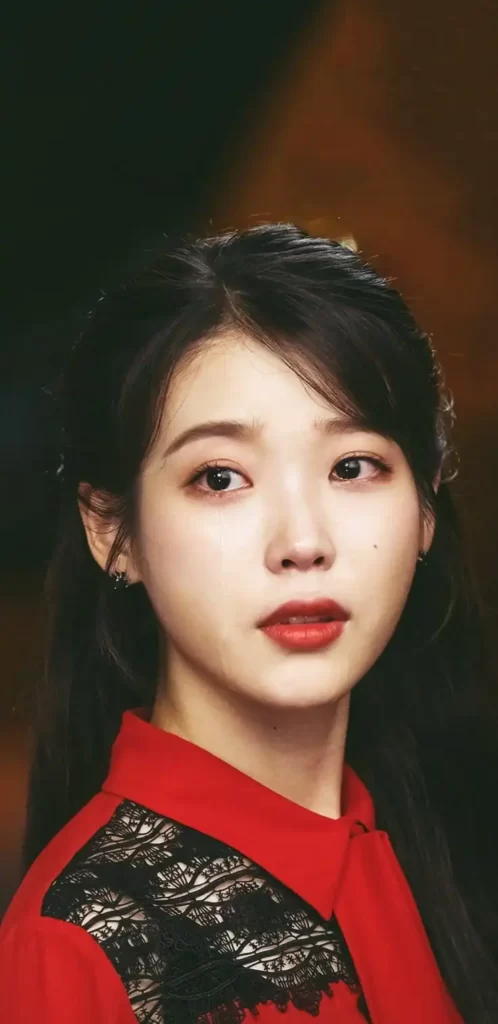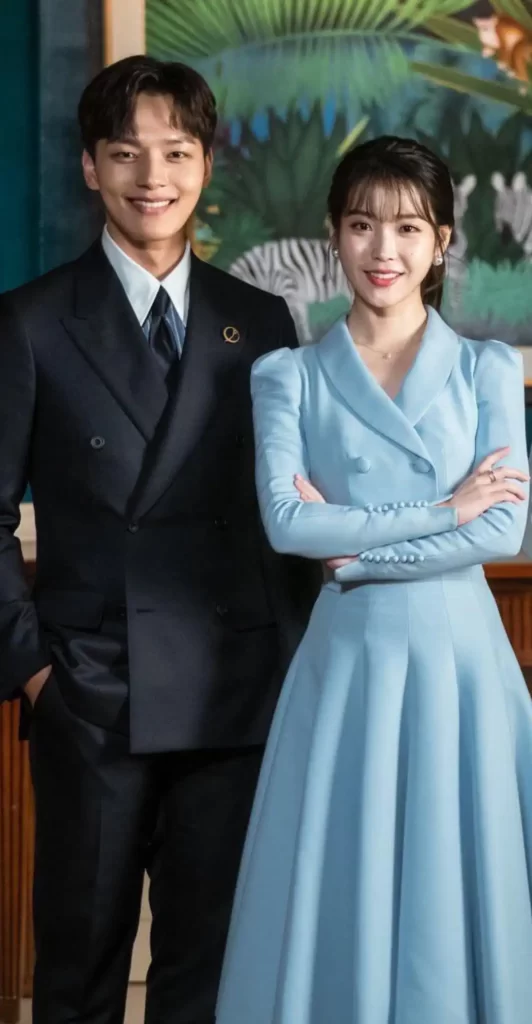 And, the stars of the show!
I'm sure I can't be in the minority, but I loved the chemistry between IU and Jin Goo.
Man Wol and Chan Sung had the most ridiculous conversations, and I loved how easy their relationship was even though they were very different.
These Hotel Del Luna wallpapers are everything, so download a few and check them out!
Hotel Del Luna as well as many other romantic Kdramas are available on Netflix, so don't miss out.
Happy watching!