I've watched my fair share of dramas, and I think I've got a good handle on predicting the direction a story would take, but I would literally have never imagined how the story develops in this drama (more on this later).
Before we get too far into the review, I'd like to mention that Behind Your Touch is an easy 9/10 for me – with one point deducted because I would have preferred to see the love between Jang Yeol and Ye Bun bloom some more (Amen to a second season!)
Summary
This drama follows a female veterinarian (Ye Bun) who suddenly gets the powers of psychometry which enables her to see the past of whatever she touches – anything at all (she actually touched a snake and saw its memories) – and a detective (Jang Yeol) who's sent to the crime-free town as punishment for letting a suspect go. 
Soon enough, he enlists her help to catch criminals in order to get a big break that would immediately catapult him back to Seoul, but between the townspeople who can't seem to speak clearly and his reluctant side-kick, he soon realises that it might take a while for him to go back to Seoul.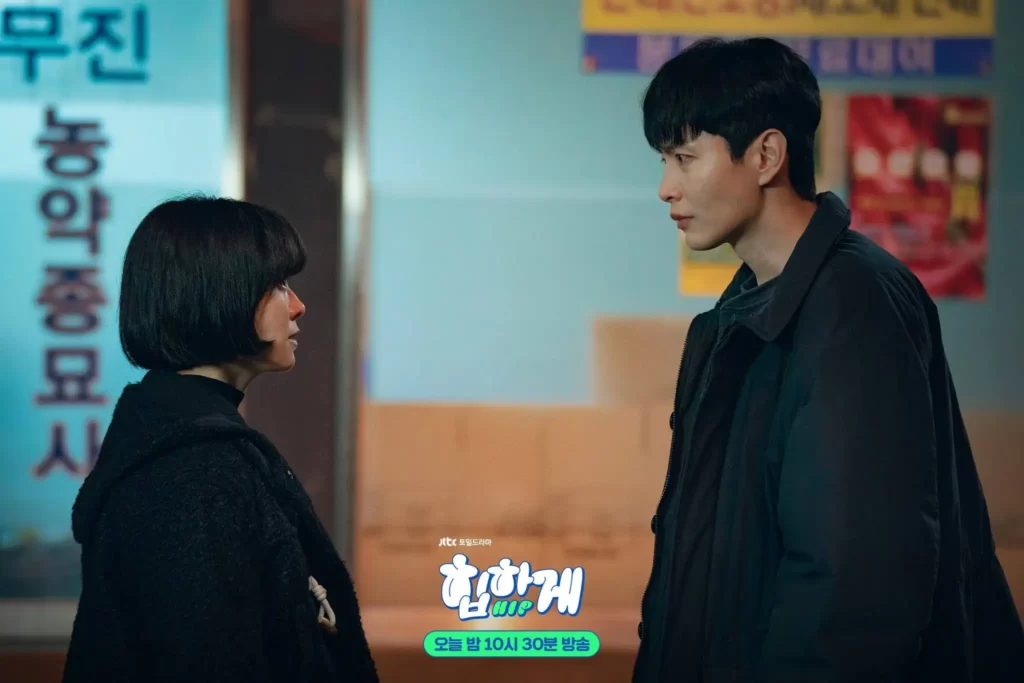 But, when a big crime does take place, it shakes the crime-free, peaceful town to its core, Jang Yeol and Ye Bun soon realise that they might be in way over their heads, and they soon find themselves running in circles to catch the serial killer before it's too late. 
Related: 7 Unforgettable Enemies To Lovers Kdramas That Will Melt Your Heart
My Review
Behind Your Touch is one of those romantic suspense dramas that only gets better with each episode.
I'm so glad I stuck with it even though the opening episodes felt a little repetitive – it's very much worth watching!
The romance between the leads in Behind Your Touch is minimal at best – she spends a whole lot of time in love with another character – but things really picked up in the latter half of the series. 
I absolutely loved everything in this drama, from Jang Yeol's colleague who is fluent in the townspeople's speak, to the adorable scenery, to the way the love was slowburn and it felt so, so good. 
The romance perfectly countered the thriller aspects and aside the false start, I'm definitely going to be thinking about the drama for a while – the twist was everything (but the execution was somewhat anticlimactic). 
Related: 18 Electrifying Political Thriller Kdramas To Binge-Watch
And, the side characters definitely stole the show – I cried a couple of times – and I was so glad to see a drama with multiple romance plotlines and an enduring love triangle which didn't turn out to be a complete mess. 
As for the romance between the side characters, I was happy to see an old couple who finally got their second chance at love, as well as a new, totally unexpected couple who kept meeting until they fell in love.
The male lead in this drama was Jang Yeol, played by the very talented Lee Min Ki who I last saw in The Beauty Inside, and it was great seeing him in a less "wooden" role. 
As for the female lead, I had some issues with the way everyone sort of picked and dumped Ye Bun as their emotions dictated, but I sort of got used to it and it stopped being such a problem.
Even though they had a very, very odd relationship, I could literally see sparks here and there even though they were bent on not even acknowledging their feelings for each other. 
Now, back to my earlier statement about not expecting this story to develop the way it did.
The drama started on a very fluffy note – the heartwarming community, the psychic power with butts being the key to the past, and the general vibe of it – so while I was expecting some crime (related to the drug lord and all that), I would literally have never thought that we would be getting a murder mystery at the same time.
Also see: Top 21 Addictive Kdramas Adapted From Webtoons You Can't Miss
Perhaps my favorite thing about this drama was how the comedic scenes – whether on their own or to reduce the tension – felt very much well-timed, so there wasn't any singular element overshadowing the rest.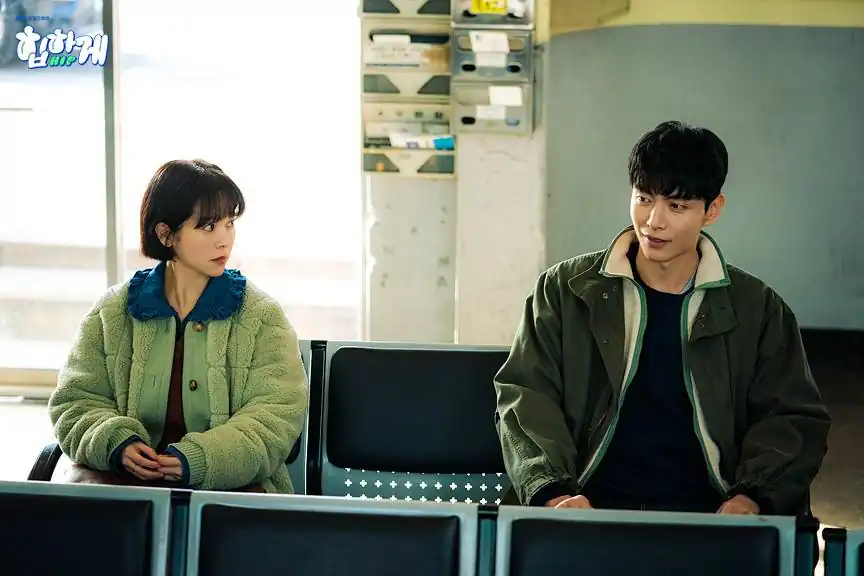 You guys, I really loved every single thing about this drama. It was tense but swoony, drawn out but I wished we had even more episodes. 
With the way the story unfolded, I was worried that their slow burn romance would eventually feel rushed, but when everything panned out, it just felt so right.
---
And, that's about it.
My verdict is that Behind Your Touch is worth watching if you're in the mood for a slow-burn romantic thriller Korean drama that would keep you glued to your device for hours.
I know I loved it a whole lot and I'm in the process of convincing everyone who knows me to watch it (it's that good).
You can watch Behind Your Touch on Netflix right now with complete English subtitles and audio in different languages – happy watching!
What do you think? Have you watched Behind Your Touch?