If you're looking for a drama that will leave you on the edge of your seat, then Korean dramas with revenge plots are the perfect choice. And, with their intricate plots, complex characters, and somewhat emotional storylines, they're not to be missed. 
I'm currently working my way through Pandora: Beneath The Paradise, and guys, have you ever rooted for an antihero? 
I mean, Pyo Jae Hyun is the most scheming villain – in every way that matters – I've seen in recent years, but with revenge for his mother's death as the driving force for all his actions, everything felt sort of justified. 
And, some time ago, I finished Call It Love, which is a Kdrama released earlier this year, about a girl who decides to get her pound of flesh after her stepmother made her and her siblings homeless by seducing her step-brother. Guys, she ends up falling in love with him (story for another day).
So, my blood is positively churning with a thirst for revenge-based plots!
In this article, I'll list some of the best Kdramas about revenge that are sure to satisfy your craving for drama. 
So, grab some popcorn, settle in, and get ready to experience some of the best Kdramas about revenge that Korean television has to offer.
Here are some Kdramas about revenge with satisfying endings that will thrill your heart: 
1. Reborn Rich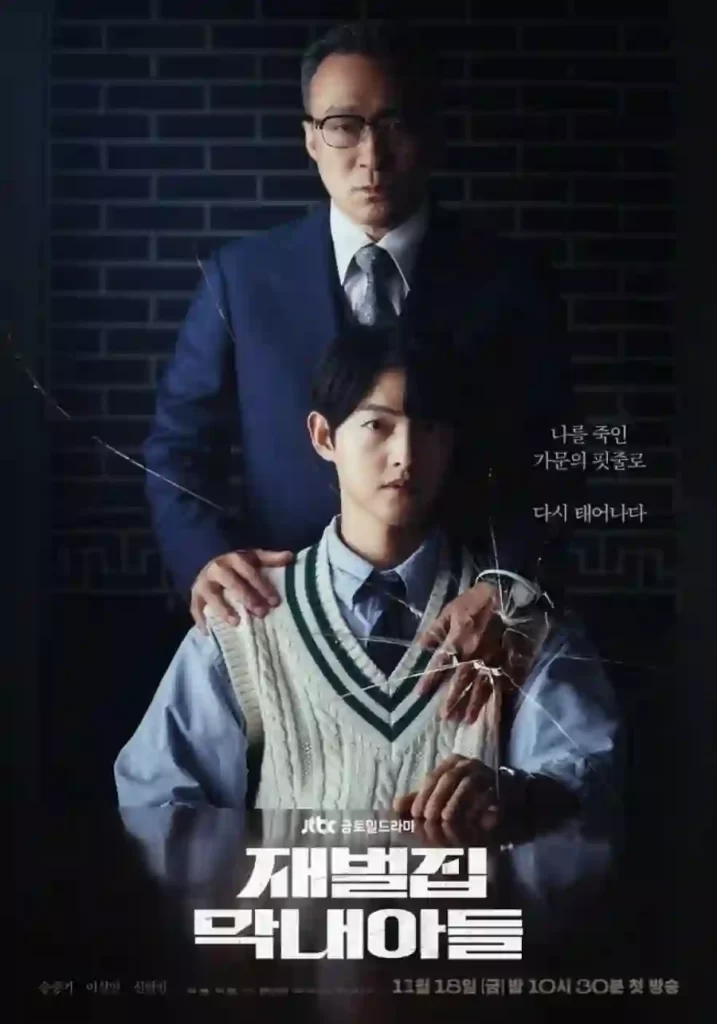 In this Kdrama, Song Joong Ki stars as Yoon Hyun Woo, a devoted secretary to the Soonyang Chaebol family.
Unfortunately, during a power struggle, he is betrayed and killed by an unknown family member. 
But, miraculously, he wakes up in 1987 as the youngest member of the family, Jin Do Jun.
With this second chance, Hyun Woo plans to use his new identity to seek revenge on those who killed him and take over the Soonyang Group.
However, it won't be easy to win over the cold-blooded CEO who believes in primogeniture.
2. The Glory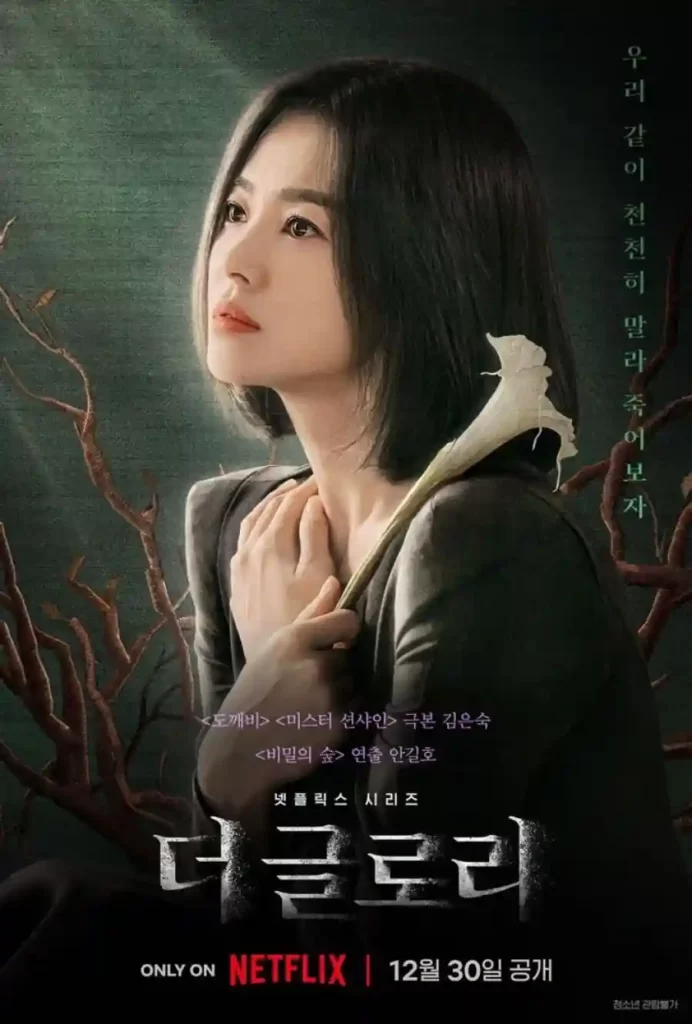 In this intense drama, a high school student dreams of becoming an architect but drops out after suffering from brutal school violence.
Years later, she becomes a homeroom teacher to the child of her former bully and starts her revenge against the perpetrators and bystanders of her past. 
Moon Dong Eun's silent fury fuels her meticulous plan to inflict pain on her tormentors.
But, as the violent game of nerves between Moon Dong Eun and her nemesis Park Yeon Jin unfolds, Joo Yeo Jeong follows her lead and is willing to do anything in pursuit of revenge.
3. Vincenzo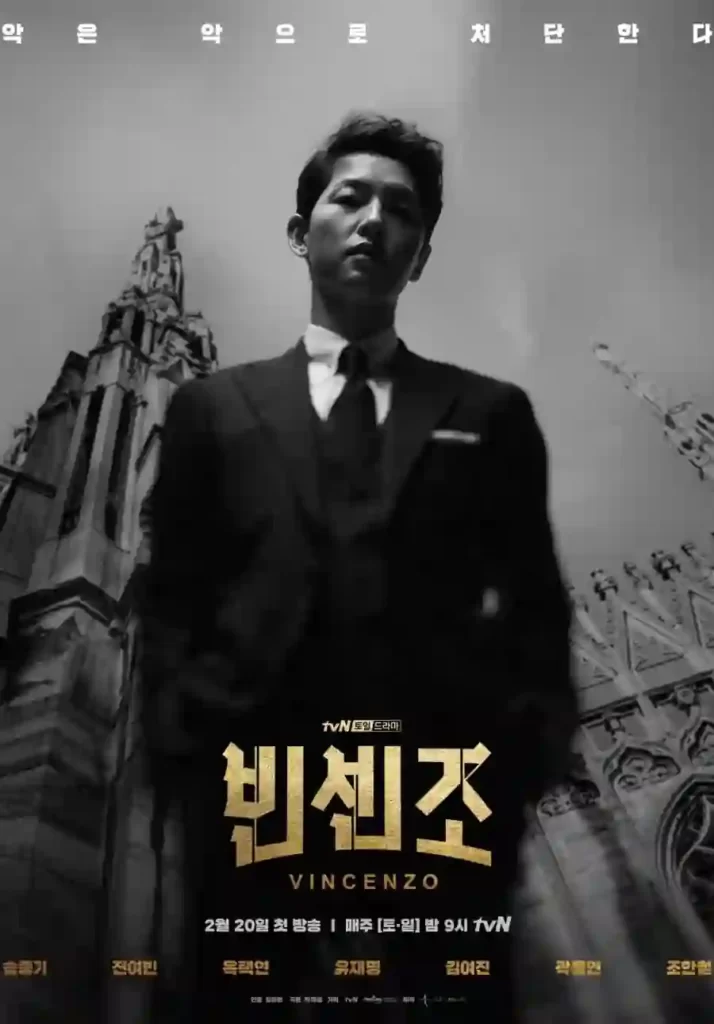 Park Joo Hyeong, aka Vincenzo Cassano, was adopted by an Italian family at the age of eight and later became a consigliere for the Mafia.
After a war between the Mafia factions, he heads to South Korea where he meets the ruthless lawyer, Hong Cha Young and her father – who is later unjustly killed. 
Vincenzo decides to take down a corrupt conglomerate, get his vengeance, and reclaim his fortune from the basement of a building that they have illegally taken ownership of.
If you want to watch a Kdrama about revenge, then this is an excellent option. Everything from the casting to the storyline was simply amazing!
4. Taxi Driver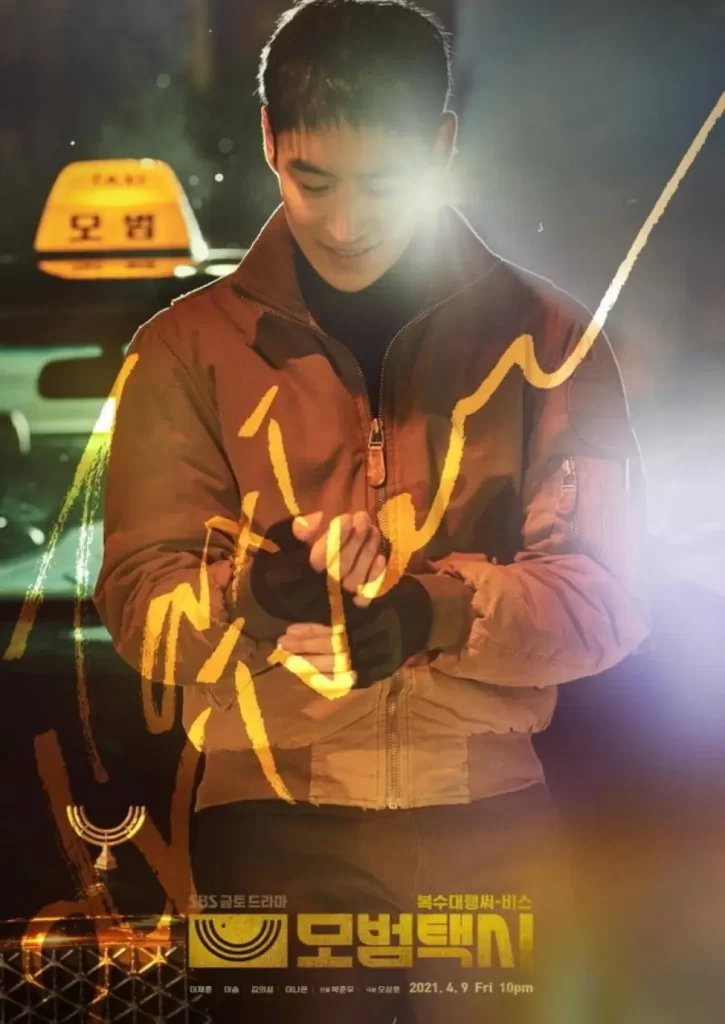 Do Gi is a Special Forces officer who's always lived an honest life. However, everything changes when a serial killer brutally murders his mother. The pain is unbearable and Do Gi is left feeling broken. 
That's when he crosses paths with Jang Sung Chul, who recruits him to work for Rainbow Taxi.
This isn't your average taxi service, though –  it's a secret organization that helps victims seek revenge when the law fails to protect them, and Do Gi becomes a star driver for Rainbow Taxi, delivering satisfying revenge to those who deserve it.
Meanwhile, prosecutor Ha Na is on a mission to investigate Rainbow Taxi's lawless behavior, and she's torn between her anger and confusion at seeing them solve cases the law cannot.
In the end, Do Gi must navigate the tension between those who believe in revenge and those who pursue outlaws, all while seeking true justice.
5. Eve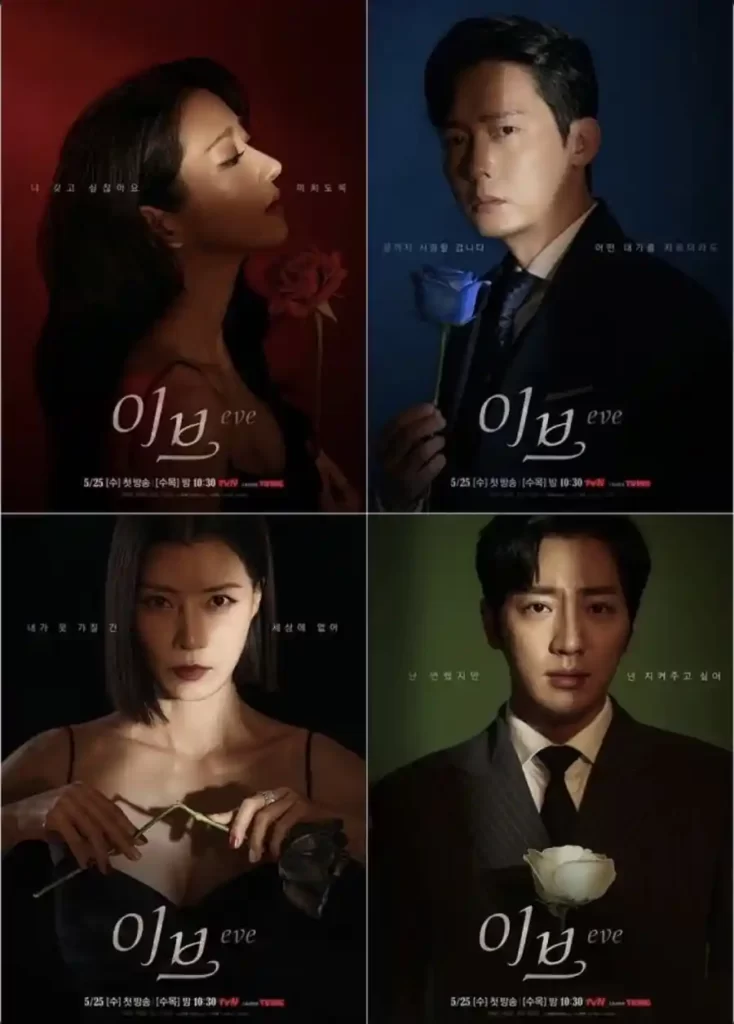 Like every other child, Lee Ra El idolized her loving parents until cruel forces beyond their control caused her father's death and shattered her family.
Fueled by bitterness, Lee Ra El is determined to seek revenge on the super-rich people responsible for this tragedy. 
Her main target is Kang Yoon Kyum, the CEO of LY Group and one of the ringleaders of the plot that destroyed her family.
To take down Kang Yoon Kyum and LY Group, Lee Ra El has a unique plan – divorce.
By putting herself in the center of a legal battle worth a staggering USD 1.6 billion, she hopes to bring down her target once and for all.
 But it won't be easy – Lee Ra El will have to fight powerful forces both inside and outside the courtroom.
This plan has been in the works for 13 years, and Lee Ra El is ready to catch Kang Yoon Kyum off guard with all of her guile.
6. My Name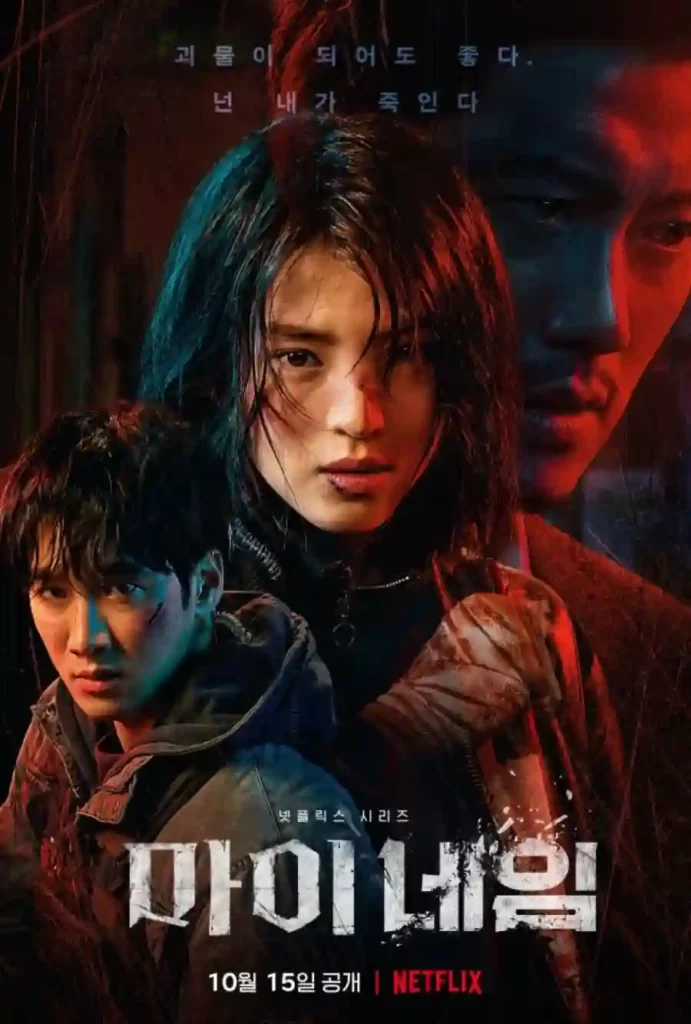 With Han So Hee's captivating acting, this noir crime and thriller series follows Yoon Ji Woo's journey to avenge her father's death.
She puts her trust in a crime boss and goes undercover to become the police's mole.
As Yoon Ji Woo joins the police force, she becomes partners with Jeon Pil Do – a by-the-book detective in the Drug Investigation Unit.
Meanwhile, Cha Gi Ho, the team leader of the unit, is determined to take down Choi Moo Jin's crime ring before he retires.
But Yoon Ji Woo has allies too – like Jung Tae Joo, Choi Moo Jin's most trusted henchman, and Do Gang Jae, a former member of the drug ring seeking revenge against his former comrades.
7. Revenge Of Others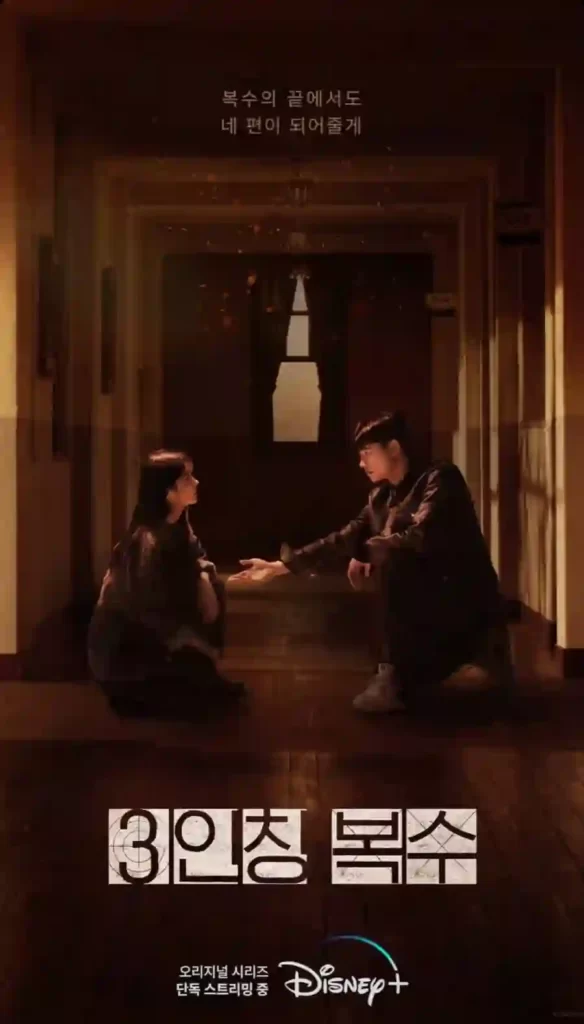 Ok Chan Mi thinks her twin brother, Park Won Seok, didn't kill himself after falling at school, so she switches schools to Yongtan High where she meets Ji Soo Heon who saw her brother's accident. 
Soon, a hero pops up at school and starts getting revenge for bullied students all around.
Chan Mi believes it could have something to do with her brother and begins the hunt for this mysterious hero. This is a spectacular high-school Kdrama about revenge and vigilante justice that I'm sure anyone will appreciate.
8. City Hunter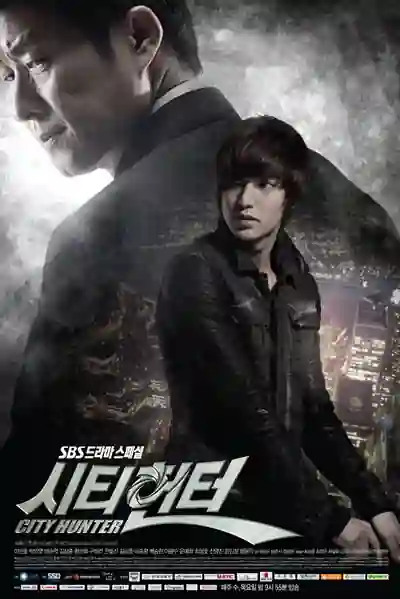 Lee Jin-Pyo and Park Moo-yeol get involved in a secret mission to enter North Korea and kill several top officials, but the five officials at the top abort the plan to avoid an international crisis if the mission is discovered.
To fully remove all traces, they send men to kill the people sent, but Jin Pyo survives. He then kidnaps Moo-yeol's son, Lee Yoon-sung, and raises him to fulfill his plan for revenge.
Years later, Yoon-sung returns to South Korea to work as an IT expert in the Blue House and start his adoptive father's plan. 
This is another amazing Kdrama oldie-but-goldie that features characters taking their revenge, and it was splendid.
Lee Min Ho is already at veteran status and you best believe that he was stunning in this drama. 
9. Kill It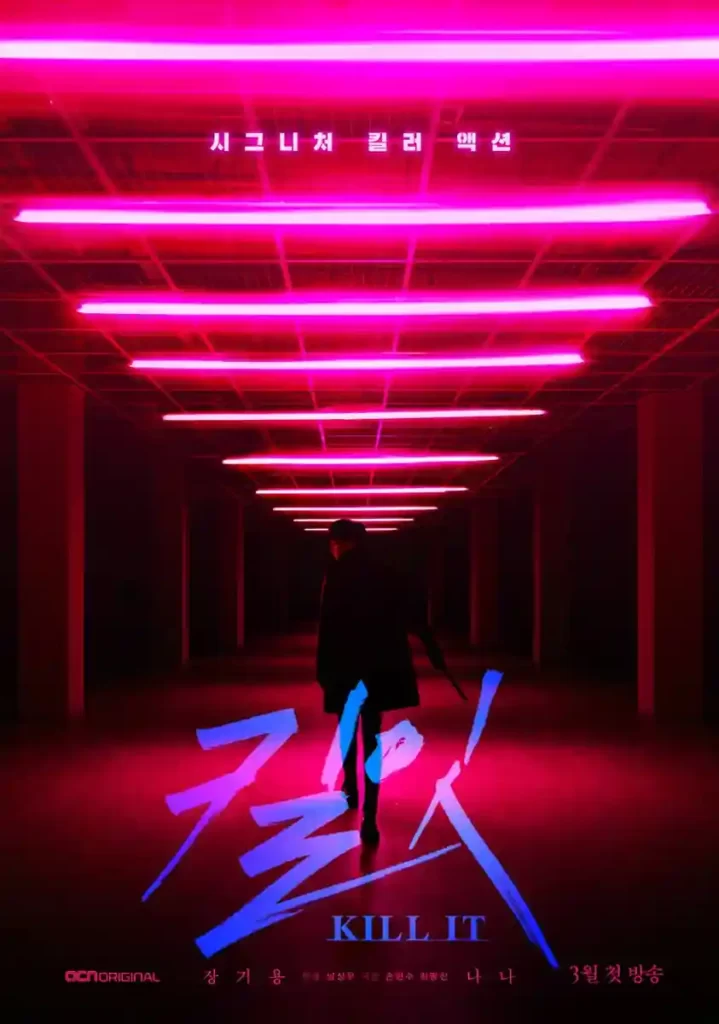 Kim Soo Hyun is a veterinarian and a lethal hitman, hired by those in need.
And, Do Hyun-jin is a tenacious detective who uncovers the link between them while investigating a serial killer. 
Although she initially suspects Kim Soo Hyun, she discovers his true past and the two set out to solve the mystery that connected them years ago.
10. Payback: Money And Power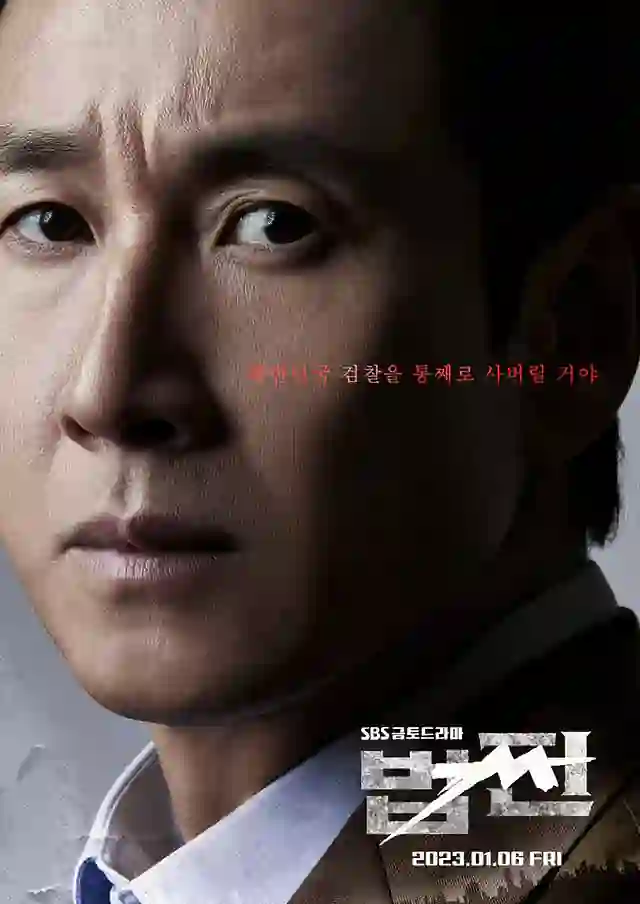 In this Kdrama about revenge, Lee Sun Kyun stars as Eun Yong, a financial capitalist who's faced adversity with the loss of his parents and juvenile detention. 
On a train, he teams up with rebellious teen, Joon Kyung, to take down a group of bad guys and when they're arrested, Joon Kyung's mother recognizes Eun Yong's potential and welcomes him into their family. 
Years later, Eun Yong is overseas when he hears of Joon Kyung's mother's death and her daughter's arrest.
He returns to Korea, joining forces with his nephew, Jang Tae Chun, to fight corruption and seek justice against those in power.
11. Money Flower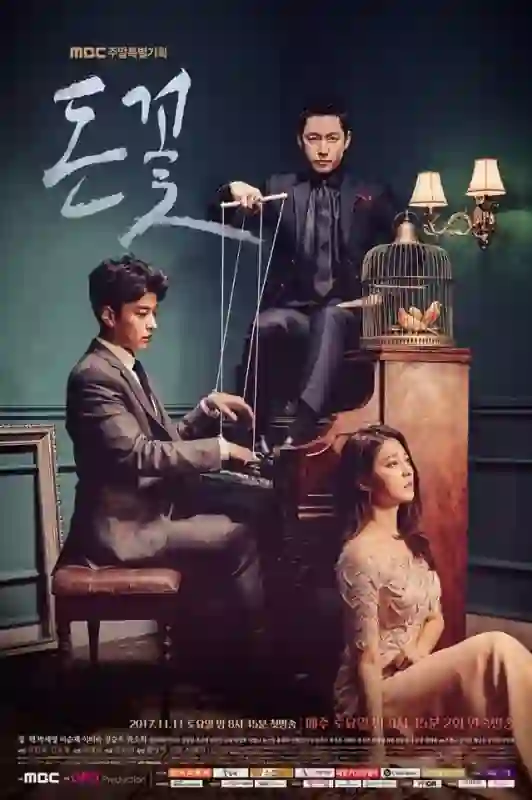 Kang Pil Joo is a managing director at Chungah Group, admired for his intelligence and high-performance, but he's secretly planning his revenge. 
While grooming the founding family, he planned to make Mo Hyun fall in love with Jang Bu Cheon, but he falls for her himself.
In this thrilling Kdrama, the characters' lives are dictated by money as they navigate a web of desire, greed, and love.
12. Giant
This Korean drama about revenge and betrayal follows the story of the Lee siblings who were separated after their father was killed in a smuggling scheme and their mother died.
Kang Mo and Sung Mo were raised by their father's killers, while their younger sister Mi Joo was sent away. 
As adults, they reunite and seek revenge against those who caused their family's tragedy. Along the way, Mi Joo falls in love with Jo Pil-yeon's son, but their families are enemies. 
The brothers work together to take down Jo Pil-yeon, who is cunning and slippery in his political tactics.
Despite tragedy and heartbreak, they succeed in their mission and even discover a long-lost fourth sibling.
13. The Veil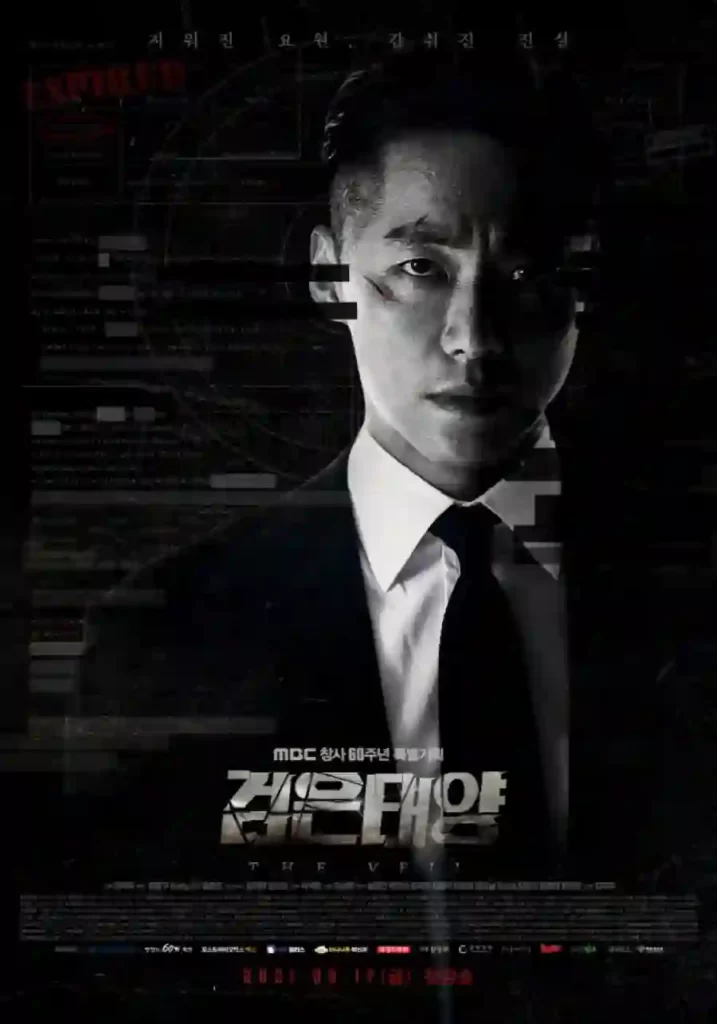 Han Ji Hyuk is a top NIS agent who vanished after driving a crime syndicate into a corner who returns in a terrible state, with no memory of the past year, and is assigned to a team with minor tasks.
There, he meets Je Yi, a delicate and warm-hearted woman with a painful past. 
Meanwhile, Seo Soo Yeon leads the Crime Information Center's team 4 with excellence, solving cases and caring deeply for her teammates.
As Ji Hyuk tries to uncover the traitor who caused his downfall, he discovers a greater enemy behind the organization.
14. The World Of The Married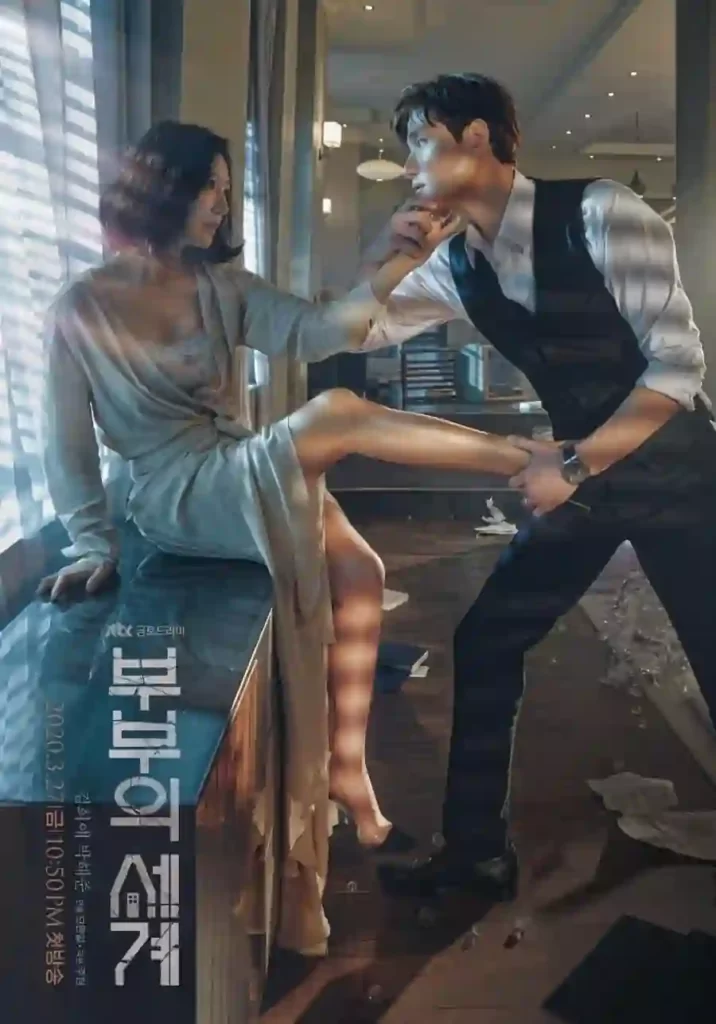 Based on Doctor Foster, a British drama series, this revenge-based Kdrama about infidelity and personal healing follows the life of successful family doctor and associate director, Ji Sun Woo, who lives a happy life with her husband Lee Tae Oh and their teenage son Joon Young. 
However, her world is turned upside down when she discovers her husband is having an affair with a wealthy heiress and all her friends are helping him conceal it.
Devastated, she vows to seek revenge, and sets out to betray the ones that wronged her. 
If you're in the mood for a Kdrama about a woman who wants revenge and is willing to pull out all stops, then you're going to love The World Of The Married. 
15. Avengers Social Club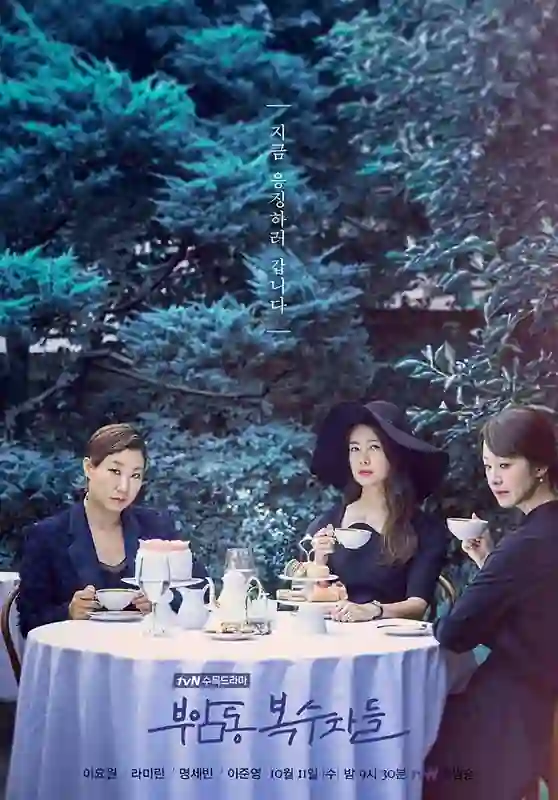 Three women from different walks of life team up to seek revenge in this Korean drama, and it was amazing. 
Kim Jung Hye (Lee Yo Won) discovers her husband's infidelity and starts the Bok Ja Club with Hong Do Hee (Ra Mi Ran), a struggling single mom, and Lee Mi Sook (Myung Se Bin), a domestic abuse survivor. Along with Lee Soo Gyum (Lee Jun Young), they seek retribution and form a strong sisterhood.
---
And there you have it – My list of the best Kdramas about revenge! 
These shows offer a rich tapestry of emotion, action, and drama that will keep you on the edge of your seat from start to finish. 
And, whether you're a seasoned fan of the genre or a newcomer looking for a great drama to watch, I'm confident that these shows will leave a lasting impression on you. 
If you're in the mood for more recommendations, please check out the related posts!