Hotel Del Luna follows Man Wol, a hotel CEO who was chained to a ghost hotel by a deity to work off her resentment and hatred for the people who scorned her in the past. 
Man Wol is perhaps the most stubborn character I've met, because rather than take steps towards freeing herself from the ghost hotel and a lifetime of serving ghosts and granting their final wishes, she splurges – I mean, she really, really splurges. 
So much so that she almost goes broke until she decides to cash in the favour she granted Chan Sung (Yeo Jin Goo) and his father when they found themselves in the hotel (one dead, the other alive), and she makes him her manager.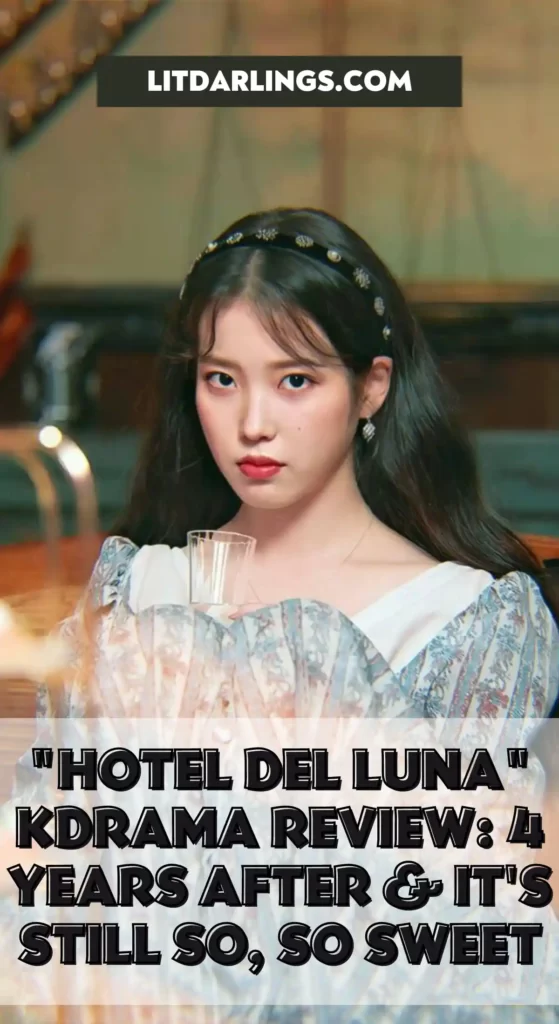 This kicks off one of the sweetest and most romantic dramas I've watched this year, and I just know you'll love it!
Also see: 18 Kdramas That Will Make You Laugh, Cry, and Believe in Happy Endings
It took me a ridiculous amount of time to finish this 16-episode fantasy Kdrama, and the quality isn't even the problem. 
I started watching Moon Lovers; Scarlet Heart Ryeo a millennium ago, but I had to drop it because I found IU's acting cringy and the entire dynamics of the reverse harem felt off in a way that I couldn't push through till the last episode.
So, despite the rave reviews, I haven't ventured into that drama again, and something tells me I might not be missing anything considering how I heard it has a tragic ending and I'm already a huge crybaby. 
That said, it wasn't a surprise that I found it super hard to just get into this drama, and it was only after I got my groove back within the 5-week break between episodes 7 and 10 that I started watching again. 
I mean, now that I'm through watching, I know that Man Wol (played by IU) isn't a character I'll be forgetting in a hurry and it's clear that her acting has greatly improved in the years between. 
Her chemistry with Chan Sung (played by the very talented Yeo Jin Goo) is one for the books – I lived for their banter and the sweet romance that eventually bloomed between them.
Without dropping spoilers, I'm glad that all attempts at a "love square" were almost immediately vanquished, and I like that not a single episode felt like filler content. 
IU's brattiness perfectly complimented Chan Sung's personality, and they were simply the best match no matter how I think about it. 
The shots were also very beautiful, and the array of side characters only added even more flavour to an already delicious drama.
That said, I'm a true, true sucker for a storyline where the characters' bonds extend past their present lifetime and since that was the premise of Hotel Del Luna, I was completely enraptured. 
Essentially, her ties to her life in the past were the very things holding her down and keeping her chained to the guesthouse, and watching her learn to forgive and move on and understand was everything.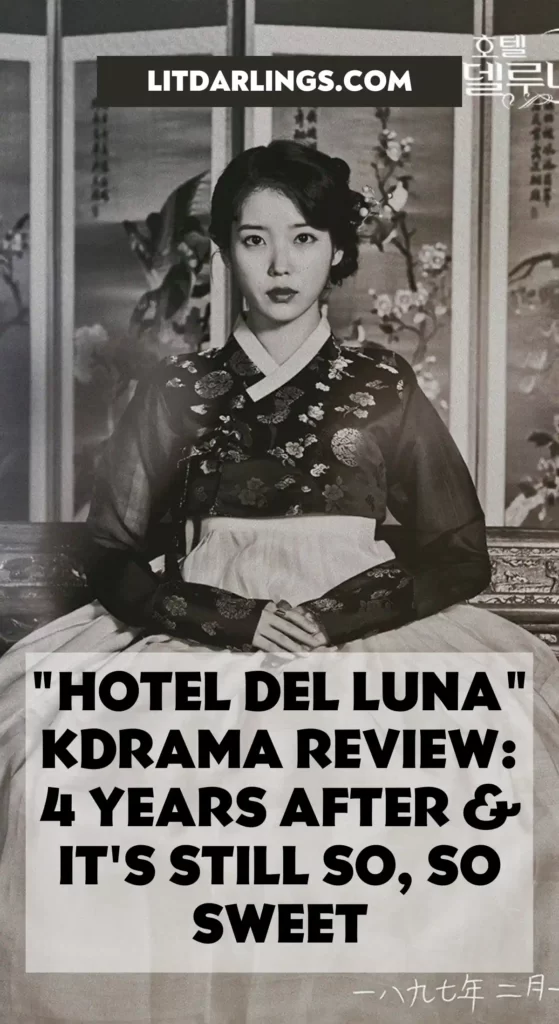 I really did wish the ending had been different, but I already knew that in no world would everybody get what they wanted. 
It was sad and painful, but very much expected, and my only hope is that writer-nim won't break my heart again in the future. 
Hotel Del Luna is available to watch on Netflix right now, so don't miss it, okay? 
Related: 16 Romantic Kdramas On Netflix That Will Leave You with a Warm Fuzzy Feeling
If you haven't watched it, then you should and if you have, this is your sign to ✨️rewatch✨️
---
Let me know what you think in the comments below, and if there's any drama like this one you think I'll enjoy, pleaseeeeeeee drop a rec.
Happy watching!