Few things are as satisfying as getting lost in a good romance story, and Kdramas always deliver on everything from sweeping backdrops to charming leads with amazing chemistry and heartwarming plotlines – there's just so much to love. 
Netflix has an extensive catalogue of romantic Kdramas to choose from, and you'll be spoiled for choice if you're in the mood for an epic binge-watch or you want to indulge in some lovey-dovey goodness.
These romantic Kdramas available on Netflix are just the thing if you want a little romance to brighten your day, and  I just know for sure that you'll be swept off your feet by some of these amazing picks.
So, whether you're a die-hard hopeless romantic in the mood for a tearjerker or lighthearted romance, or you're just starting out and you need some amazing recs, I've got you covered. Snuggle up and get ready to find your next great Kdrama!
Here are some of the most addictive romantic Kdramas on Netflix: 
1. A Business Proposal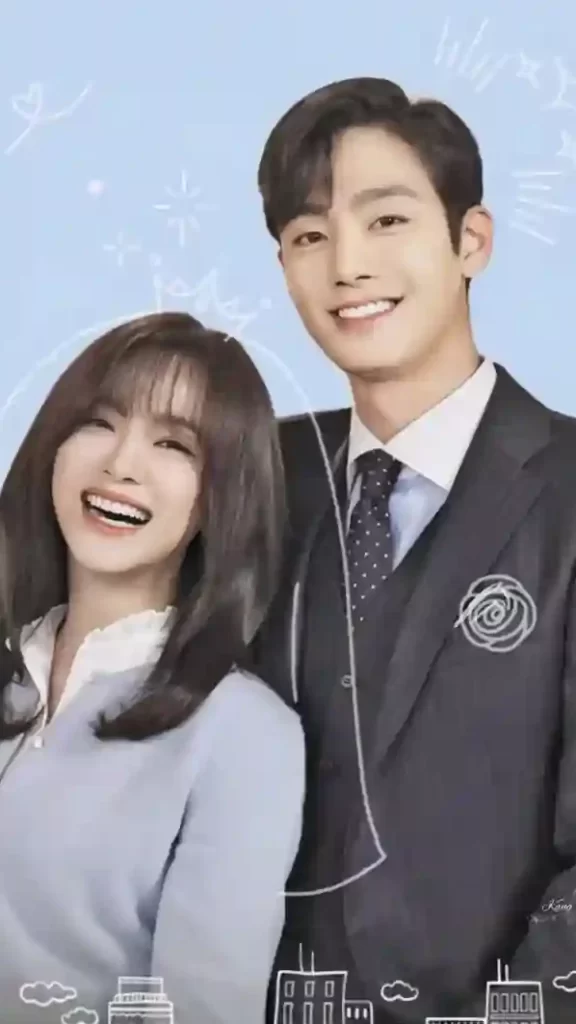 Shin Ha Ri and Jin Young Seo – the true icons of female friendship in Kdramas – hatched a plan to deceive Young Seo's blind date.
The plan was for Ha Ri to go there and be so bad that the blind date would immediately write her off.  Ha Ri then goes on the date in Young Seo's place, and finds out her blind date is Kang Tae Mu, her CEO. 
Kang Tae Mu's grandfather set him up on the blind date, and when he meets the rebellious and totally unconventional Ha Ri, he decides to marry her.
Later, when he finds out her real identity, he threatens her into a fake relationship so that he can stop his grandfather's matchmaking. 
2. Love To Hate You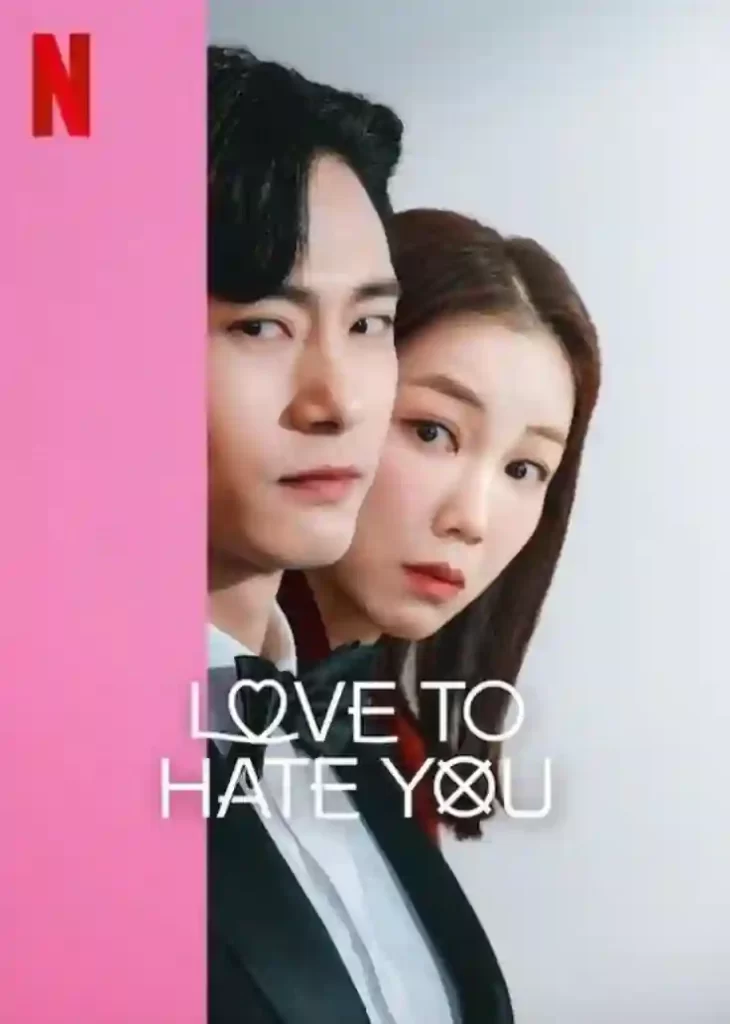 In this enemies to lovers Kdrama, Yeo Mi Ran is a novice lawyer at Gilmu Law Firm, which almost exclusively work with the entertainment industry. Having been burned several times, she's not into dating and hates losing to men. 
Nam Kang Ho, a popular actor known for his looks, brains, and kindness, doesn't trust women despite his romantic movie roles and is intentionally blunt with those he finds distasteful.
Despite their shared lack of faith in love, Yeo Mi Ran and Nam Kang Ho find themselves slowly falling in love.
3. True Beauty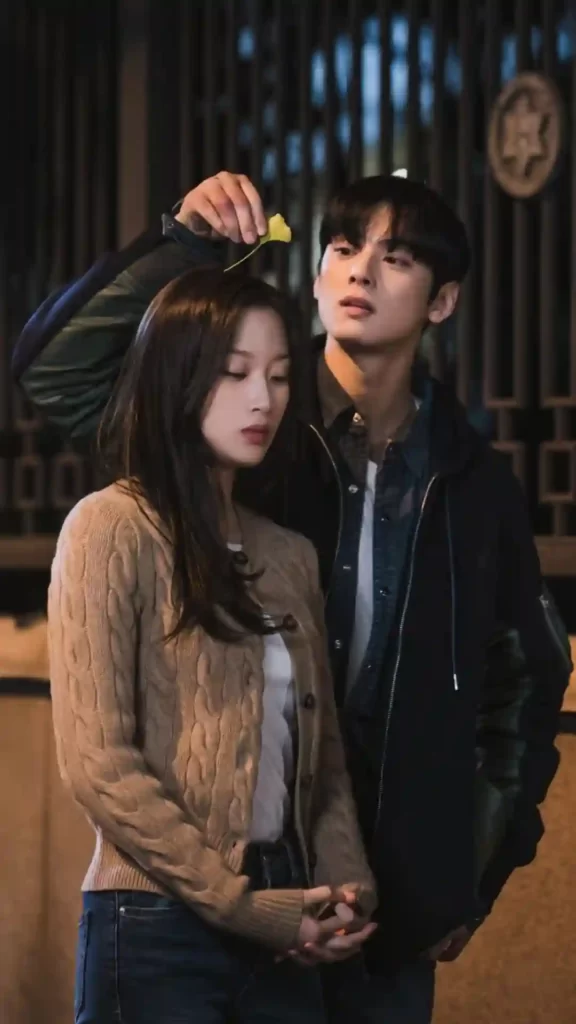 True Beauty is a sweet and fun high-school romantic comedy Kdrama available on Netflix about Lim Ju Gyeong, a high school girl who becomes popular after learning makeup tricks on YouTube. She's transformed into a stunning goddess but refuses to show her true face. 
Soon, she falls in love with Lee Su Ho, the only one who's seen her without makeup. He's handsome but guarded due to his past. Together, they open up, share secrets, and find true love. 
4. Crash Course In Romance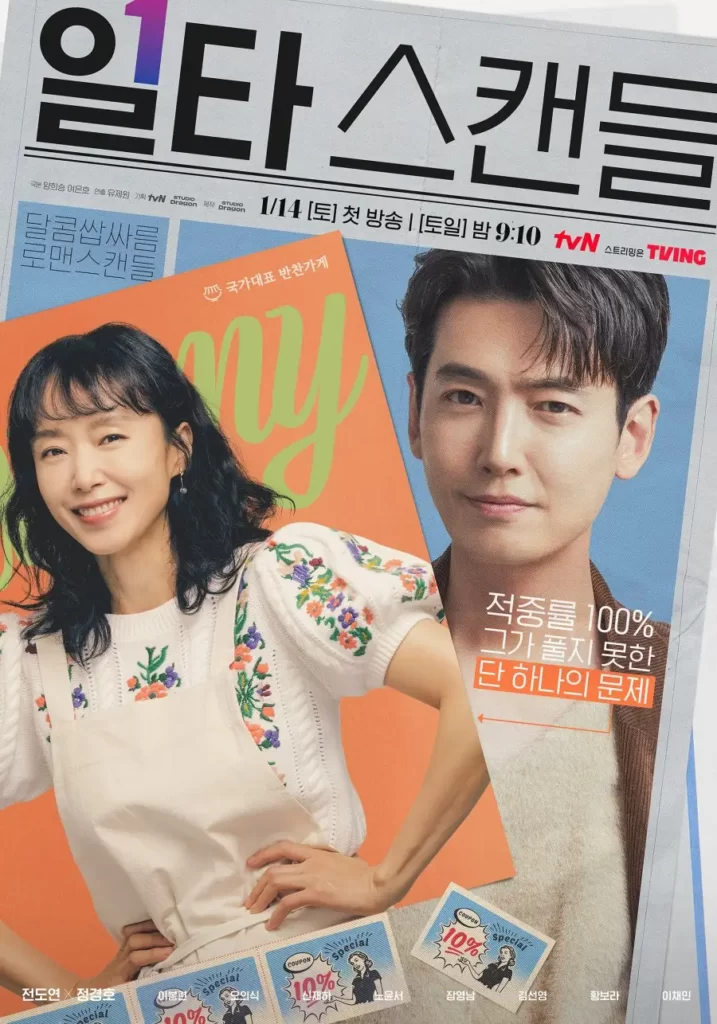 Haeng Seon, a former national athlete, runs her own side dish store and takes care of her niece, Hae E, who she has raised as a daughter.
Her goal is to get Hae-e into a top academy, which leads her to meet the charming and popular math tutor, Choi Chi Yeol. 
Despite their different philosophies about life, they find themselves drawn to each other, and amidst the backdrop of a murder, office politics, and family issues, their connection grows into a romance.
5. What's Wrong With Secretary Kim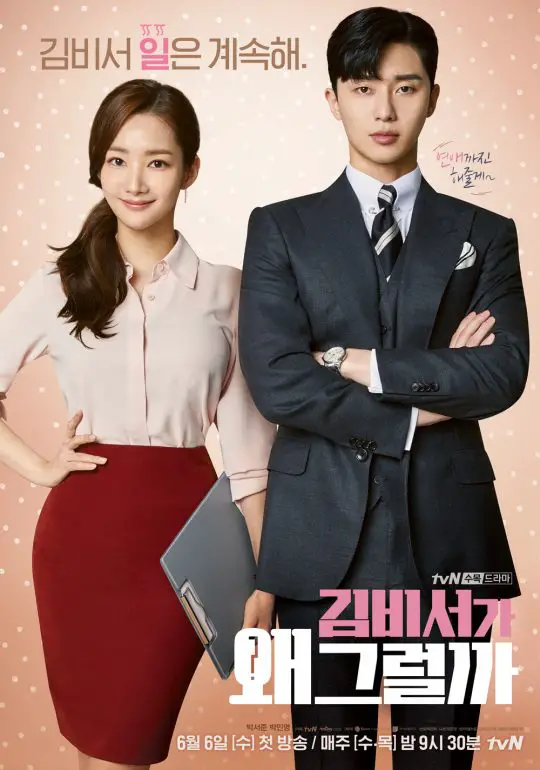 In this heartwarming Kdrama, Lee Young Joon is a self-absorbed executive who thinks the world of himself and barely notices those around him.
His patient and capable secretary, Kim Mi So, has been faithfully by his side for 9 years, but now desires to prioritize her own life. 
When she decides to resign, hilarity ensues as misunderstandings abound. Up until this point, their relationship has remained strictly professional, and they develop that there might be more to their feelings.
This is one of the most popular and heartfelt romantic Kdrama with love stories that's available to stream on Netflix now. 
6. It's Okay To Not Be Okay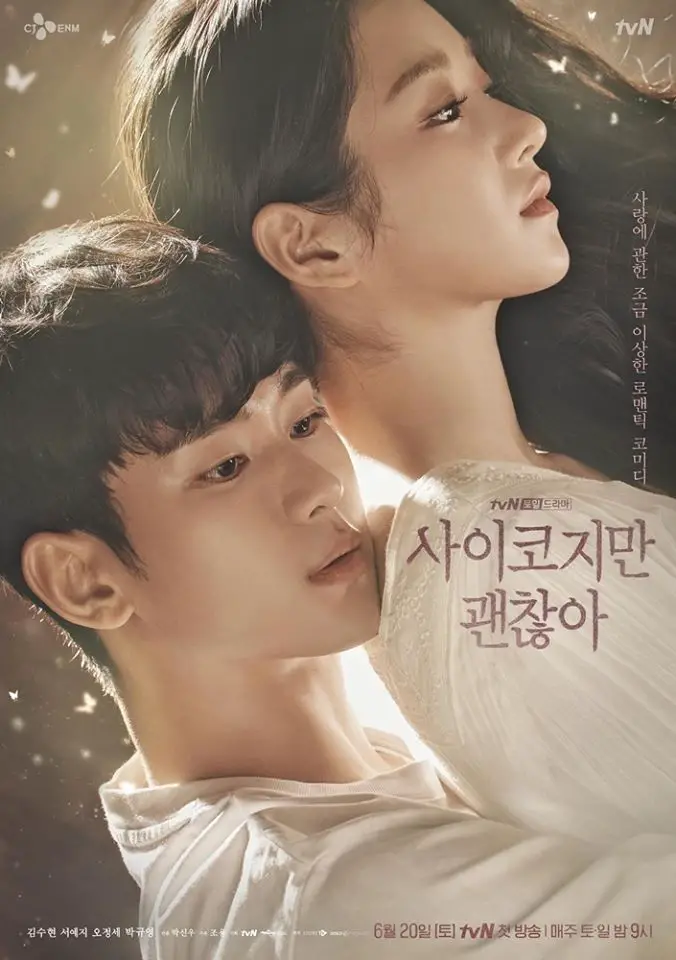 Moon Gang Tae is a community health worker at a psychiatric ward who seems to have it all – smarts, a great body, patience, and more.
On the other hand, Ko Moon Young, a celebrated children's author, is extremely selfish and rude due to her antisocial personality disorder. 
Because of the circumstances of his past, Gang Tae denies the existence of love, while Moon Young remains clueless.
Against all odds, these two star-crossed lovers fall deeply in love and in the process, discover their true identities and souls.
7. Summer Strike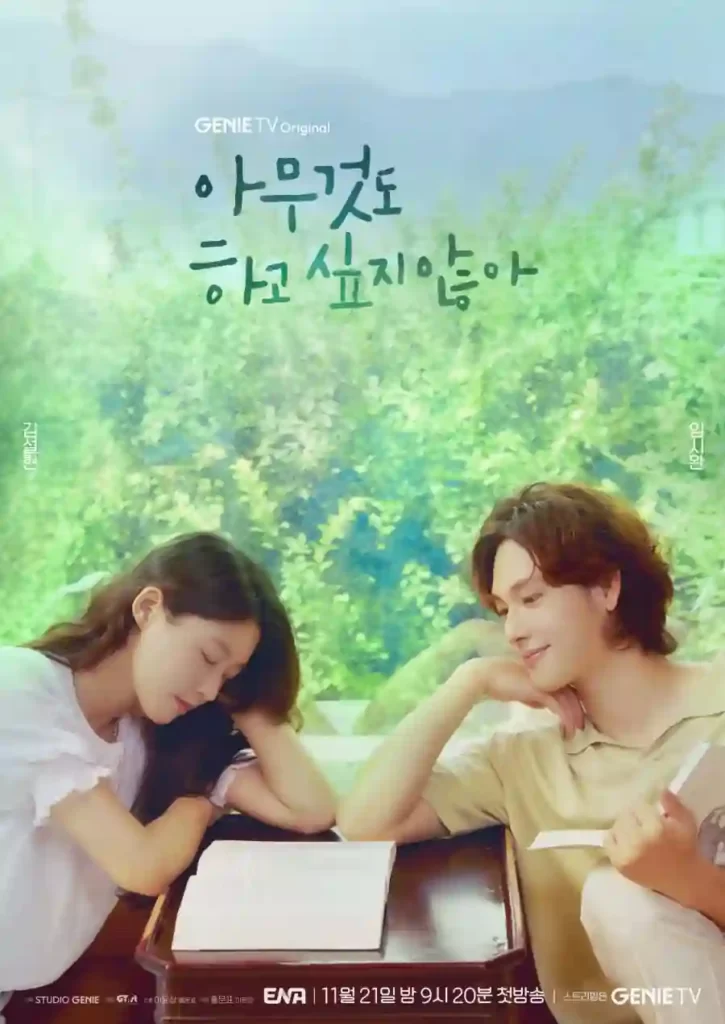 Life seems to be going well for Lee Yeo Reum – she's just been awarded a permanent work contract and is happily dating.
But when her mother dies tragically right after her boyfriend dumps her, Yeo Reum is left feeling burnt out and lost. 
In search of mental recovery, she decides to quit her job and head to a seaside village named Angok to relax. There, she meets An Dae Beom, a librarian with his own secrets. Once a math prodigy with a bright future, Dae Beom left the big city and academic life behind. 
This is the perfect small-town romance Kdrama to watch if you're looking for a Korean drama on Netflix that will make you swoon. 
8. Our Beloved Summer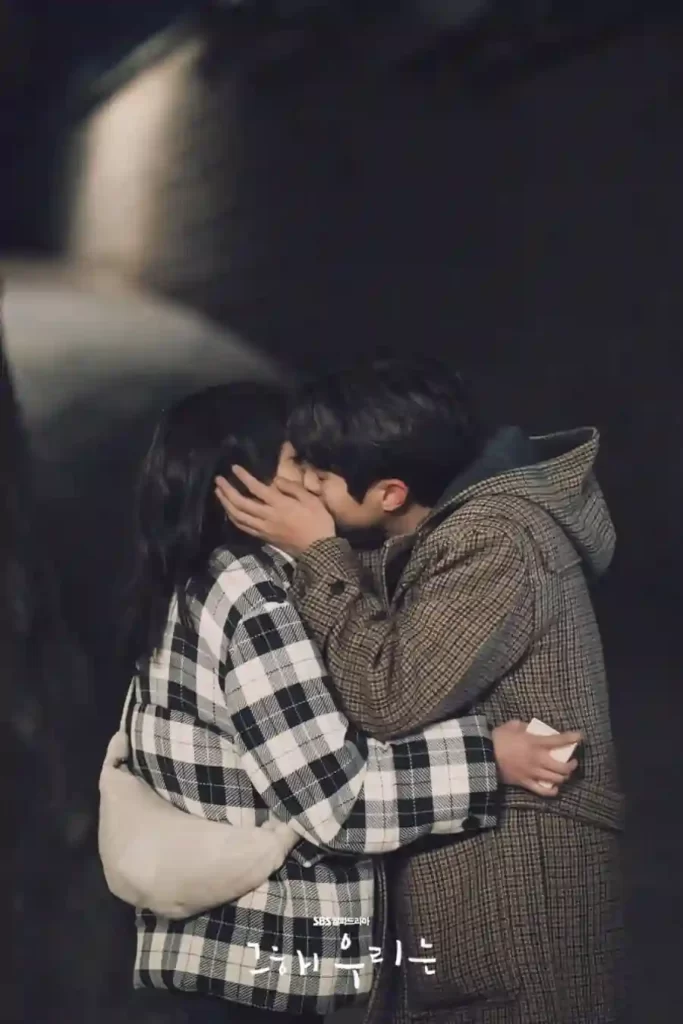 After filming a viral documentary in high school, these ex-lovers find themselves thrown back in front of the camera and into each other's lives.
Choi Woong may seem carefree and naive, but he's ready to find purpose and direction in his life. 
Meanwhile, Kook Yeon Soo has traded her dreams of academic success for a fierce and adaptable approach to adult life. Based on the popular webtoon Our Beloved Summer is a wild ride of romance and comedy!
9. Shooting Stars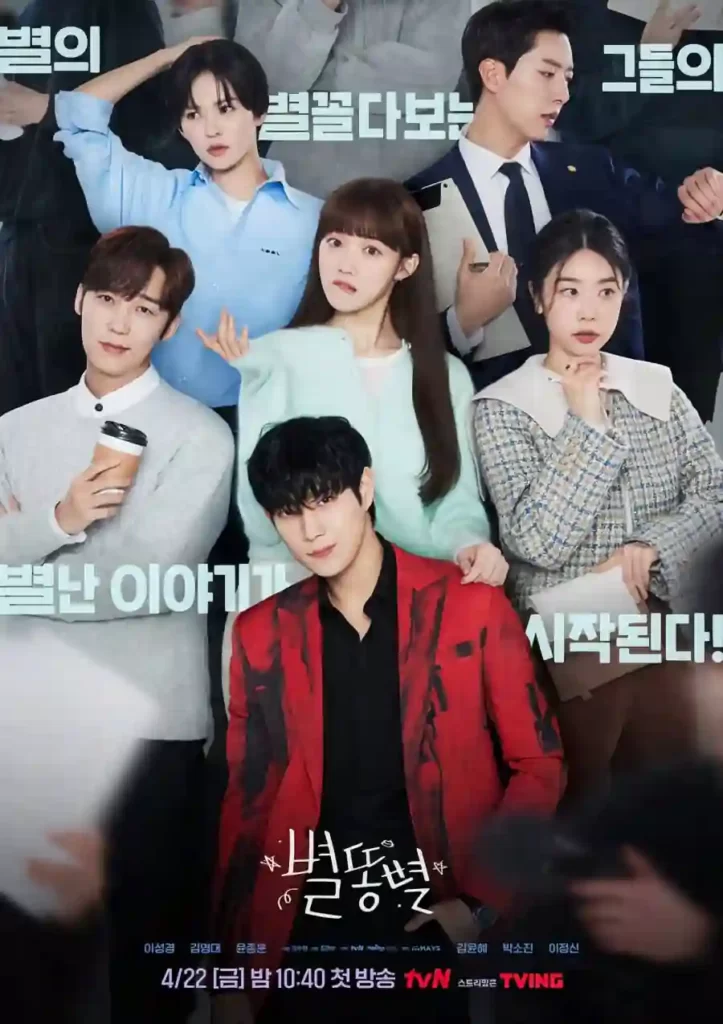 Gong Tae Sung is a beloved star who always smiles despite living life in the spotlight. He's known for his kindness, but his management team doesn't believe his act. 
As the head of PR, Oh Han Byeol knows his true colors; she's had to handle his temper to keep his image spotless. They're natural enemies, constantly bickering.
But as they spend more time together, their mutual loathing turns into something more. This is another perfect enemies to lovers Kdrama available to watch right away on Netflix that has some pretty unforgettable romantic moments. 
10. Nevertheless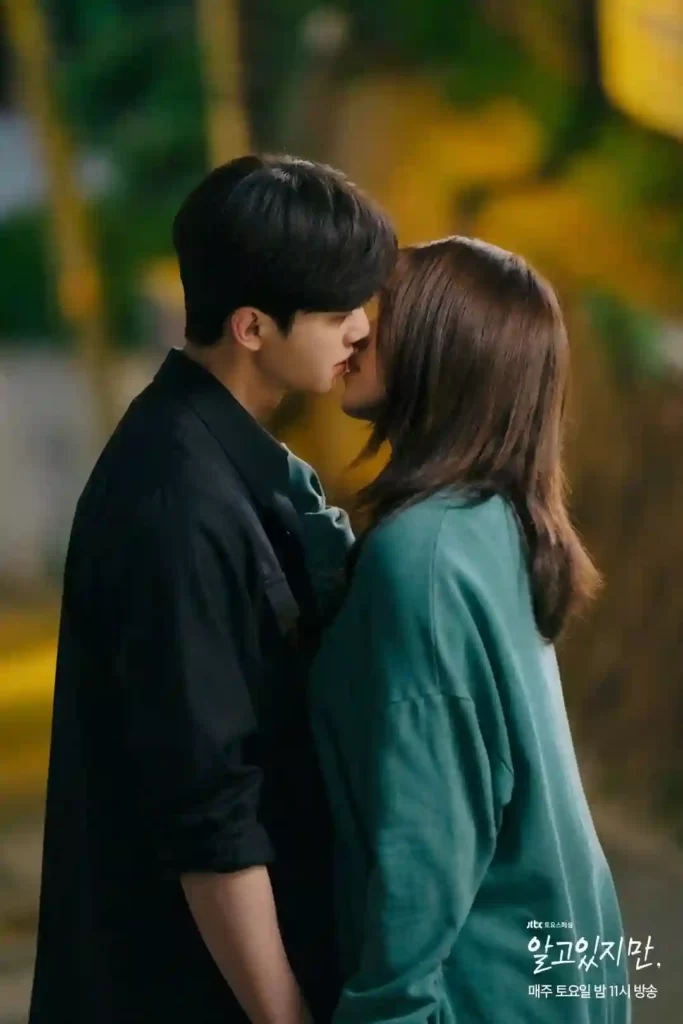 Park Jae Eon is a cheerful and friendly person who doesn't pursue dating but enjoys flirting.
He's a master of the "push-and-pull" game and doesn't let his emotions sway him. However, when he meets Yoo Na Bi, he wants to break his own rules. 
Na Bi, on the other hand, doesn't believe in love after a bitter experience with her first love. But when she meets Jae Eon, he has a magical effect on her, making her question her decision to stay aloof.
11. Crash Landing On You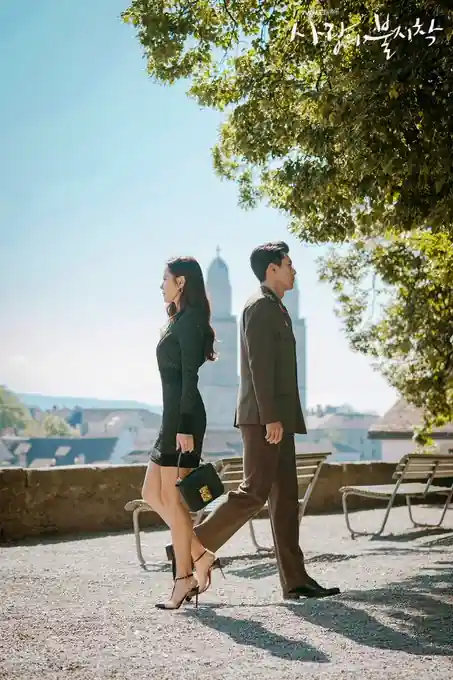 Yoon Se Ri is a South Korean heiress who gets into a paragliding accident and ends up in North Korea.
There, she meets Ri Jung Hyuk, a North Korean army officer who offers to help her return home. Despite their countries' tension, Se Ri and Jung Hyuk start to develop feelings for each other. 
If you haven't watched CLOY, then you've probably heard of it. Having watched it, I can tell you for a fact that it's not overrated. CLOY is the perfect pick if you're in the mood for a heart-pumping romance on Netflix. 
12. A Love So Beautiful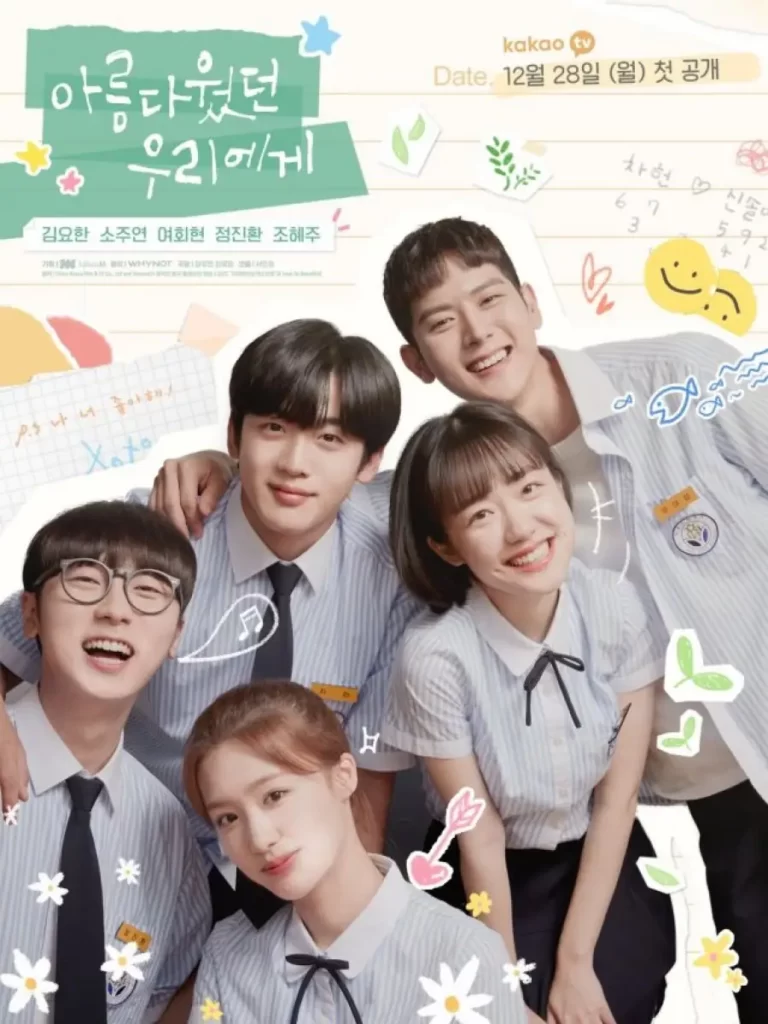 This high-school romance Kdrama revolves around three main characters on the cusp of adulthood navigating new experiences and discovering the many faces of love. 
Cha Heon is a student at Chun Ji High School who's both handsome and smart, but appears cold. Despite his aloof demeanor, he has a warm heart but struggles to express it. 
Shin Sol Yi, a bubbly 17-year-old, has a crush on him and openly confesses her love. She's a lovable but clumsy character.
Meanwhile, talented swimmer Woo Dae Sung transfers to Chun Ji High and falls for Sol Yi, but keeps his feelings hidden while quietly supporting her.
13. Hometown Cha-Cha-Cha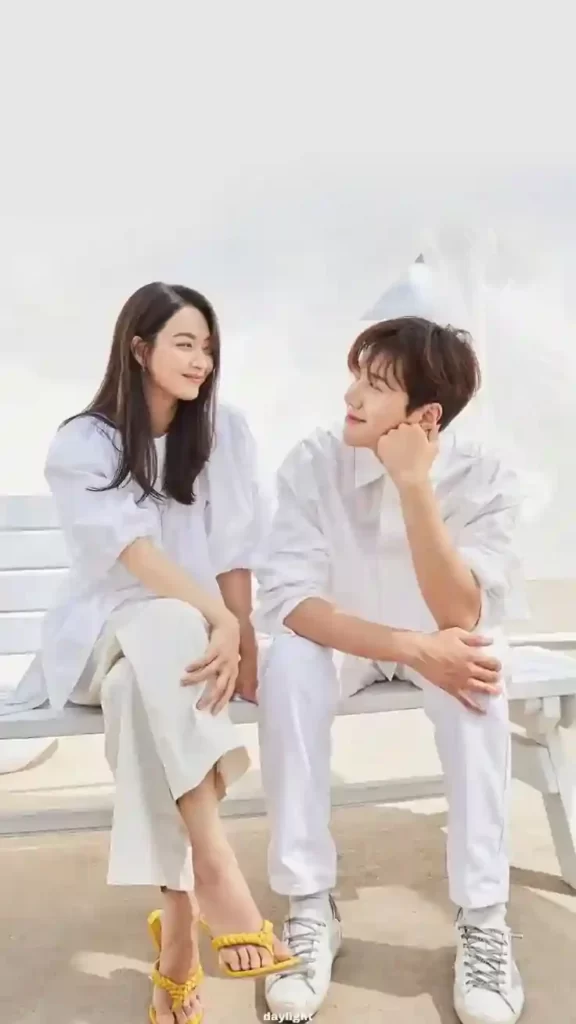 Dentist Yoon Hye Jin has a conflict with her boss and escapes to a seaside village she loved as a child.
When she discovers that the village lacks a dentist, she decides to stay and set up her practice there. But her guarded attitude puts off the locals. 
Enter Hong Do Shik, a free-spirited jack of all trades, who offers to help her adjust to small village life.
However, they don't hit it off well at first. Hometown Cha-Cha-Cha is one of the best romantic-comedy Kdrama on Netflix that's set in a small town.
14. Backstreet Rookie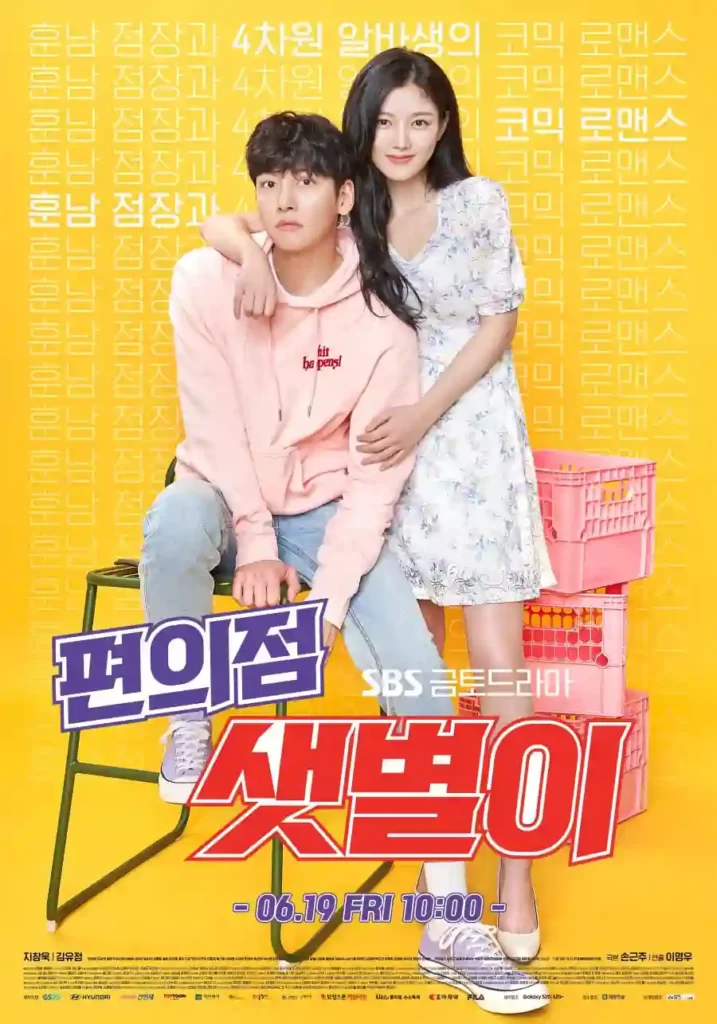 Jung Saet Byul is a 22-year-old girl with amazing fighting skills and a love for retro fashion.
Although many guys want to date her, she only has eyes for Choi Dae Hyun, a handsome convenience store owner whom she met three years ago on a cigarette errand. 
Now, Saet Byul applies for a part-time job at Dae Hyun's convenience store, and their love story begins as they heal each other's hearts and dream of a bright future as adults in love.
15. Twenty-Five Twenty-One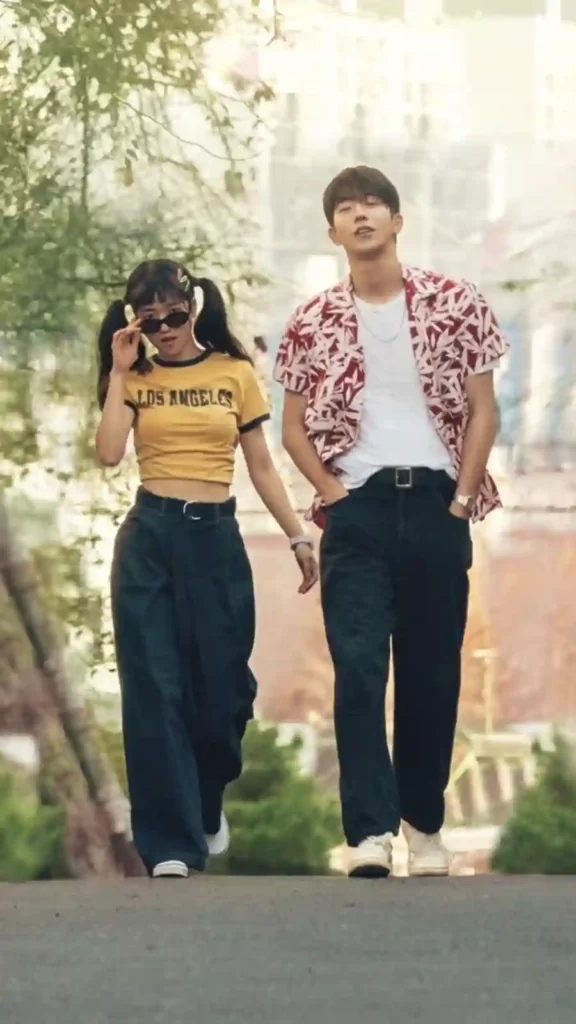 Amidst a tough time for pursuing dreams, Na Hee Do, a determined teen fencer, sets her sights on the national fencing team.
As the South Korean financial crisis takes its toll, Baek Yi Jin's life transforms from wealthy to poor. 
Despite the circumstances, he perseveres through part-time jobs and becomes a sports reporter. When their paths cross, they find a common goal in overcoming their obstacles and reaching their aspirations.
25-21 ripped me in three separate pieces, and I just know that you'll love it. If you're in the mood for an extremely addictive Korean drama to watch on Netflix, this Kdrama will have you hooked from the very first episode. 
16. Her Private Life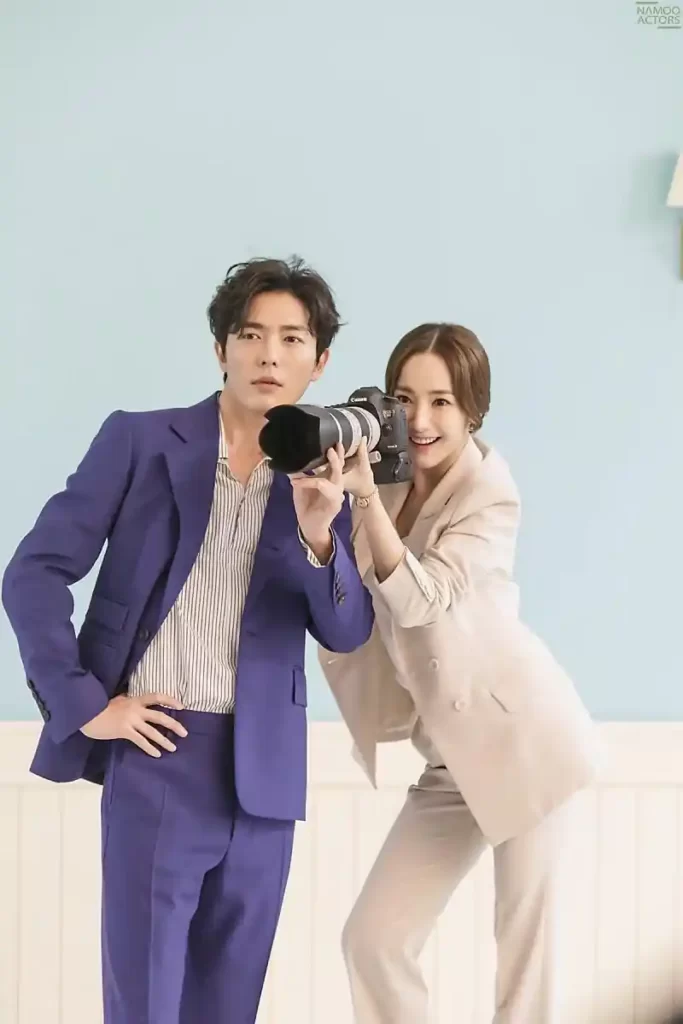 Sung Deok Mi, a highly skilled art gallery curator, is a huge fan of Cha Shi An. She runs a fansite dedicated to him and is deeply passionate about everything he does. But, this is a secret she keeps from everyone, as it has led to problems in her past relationships. 
Ryan Gold, the new art gallery director, is indifferent to the people around him until he discovers Deok Mi's secret.
With Ryan's newfound interest in her life, Deok Mi must navigate her personal and professional worlds with caution.
I'll tell you for free that the chemistry between the leads in this Kdrama was simply beautiful. I mean, ever watched something and the main couple just makes sense? This romantic is available for streaming on Netflix right now, and it's perfect for a cozy night in. 
---
With so many great shows to choose from, it's no wonder Kdramas have taken the world by storm. So, what are you waiting for? Head to Netflix and start your next binge-watch today! 
And if you're looking for even more recommendations, be sure to check out the related posts for even more great Kdramas to watch.
Oh, and if you're looking for some other places to find Kdramas for free, I wrote about some legitimate sites you can get lots of Asian dramas without paying. 
Happy watching!