It's no secret that Kdramas have a way of pulling at our heartstrings like no other genre. And The Heavenly Idol is no exception. 
This romantic Kdrama about transmigration with adorable leads and a heart-warming story absolutely floored me, and if you've watched it, then you know this is a legit feeling. 
Just to get you up to speed, The Heavenly Idol follows a Pontifex named Rembrary who, after dealing the death blow to his mortal enemy, wakes up in an idol's body and with the idol's spirit trapped in his own world, he has to fulfill a couple of challenges – toughest of all being to actually live in this universe – before he can go back home. 
But, with The Evil One – his nemesis – hot on his heels and pulling all strings to see him fail (and die), he's racing against time while being essentially blindfolded. Exciting stuff – yes or yes??
Once you've binged all the episodes, what should you watch next? 
Don't worry, because I've got you covered with this list of 15 Kdramas that are similar to The Heavenly Idol in all the right ways. Get ready to find your next great watch!
Here are the best Kdramas like The Heavenly Idol that will scratch that itch:
1. Moon Lovers, Scarlet Heart (2016)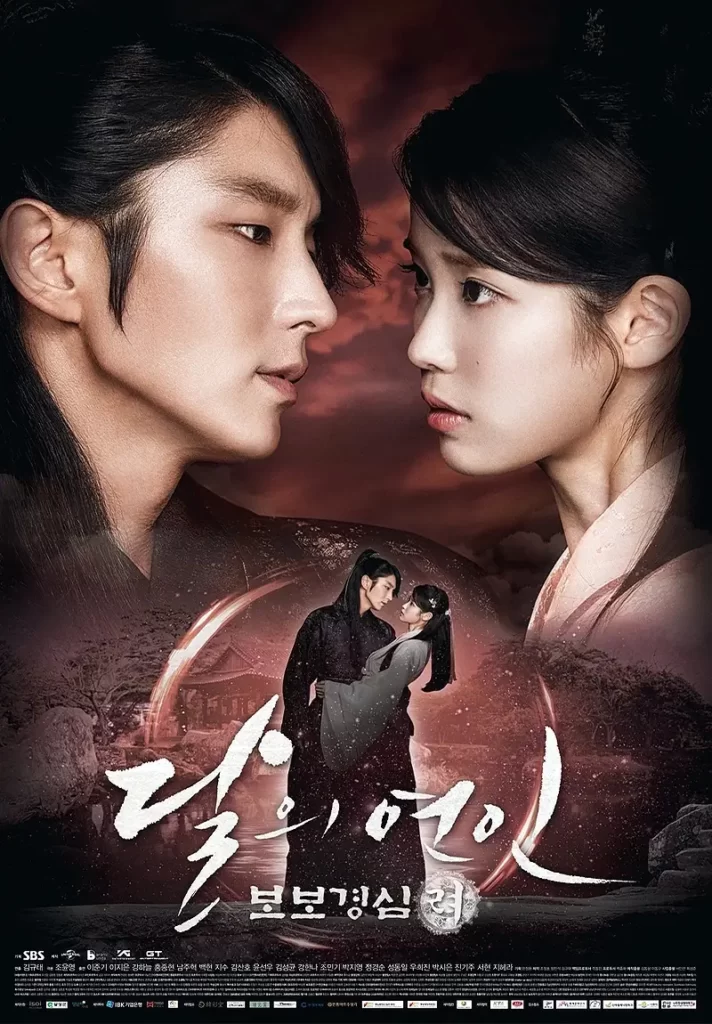 Just like Rembrary in The Heavenly Idol, Go Ha Jin's spirit wakes up in the body of Hae Soo, who lived in the house of Prince Wang Wook during the Wang dynasty era. 
As Hae Soo, Go Ha Jin struggles to adjust to the lifestyle of that time and gets tangled in a power struggle between two princes. 
Cast:
Lee Joon Gi as Prince Wang So.
Lee Ji Eun as Go Ha Jin/Hae Soo.
Kang Ha Neul as Prince Wang Wook.
Also see: 10 Best Historical Kdramas To Watch Today!
2. Mr. Queen (2020)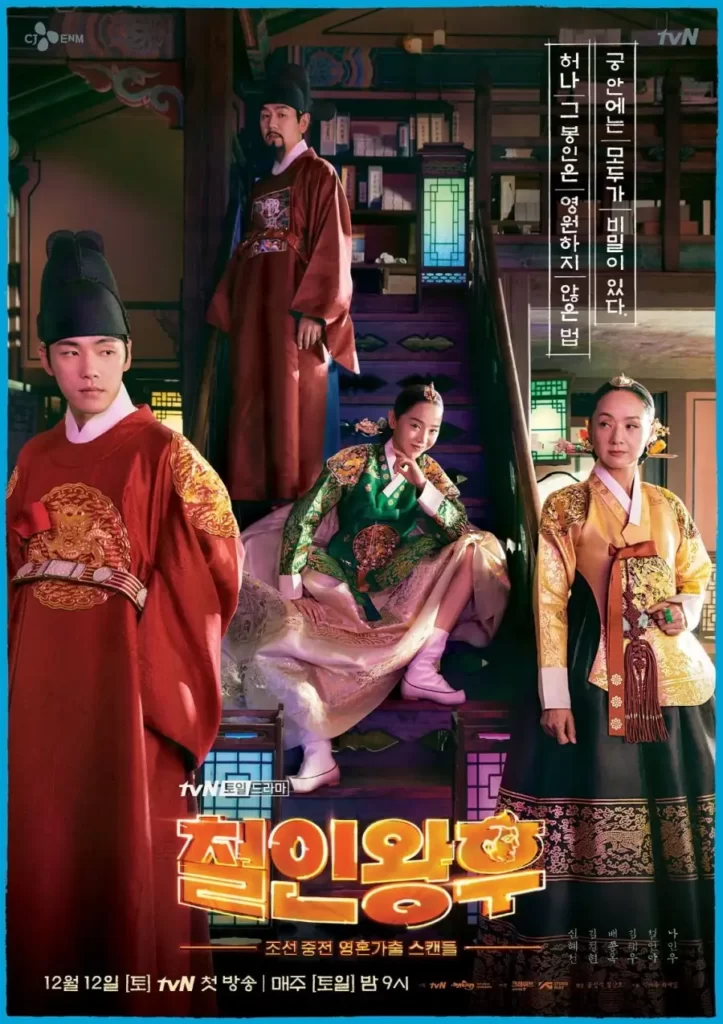 This drama shares similarities with both The Heavenly Idol and Moon Lovers, Scarlet Heart in terms of a soul being transported back in time into another body.
But, it comes with a twist: the soul of a male chef named Jang Bong Hwan awakens in the body of Queen Cheorin during the Joseon dynasty. 
As Queen Cheorin, with Bong Hwan's spirit, she embarks on a journey to discover the political dynamics and secrets of the palace.
You'll love this if you liked how Rembrary was like a fish out of water and how he had a hard time adjusting to the new world he was faced with. 
Cast:
Shin Hye Sun as Kim So Yong/Queen Cheorin.
Kim Jung Hyun as Yi Won Beom/King Cheoljong.
Choi Jin Hyuk as Jang Bong Hwan.
3. 49 Days (2011)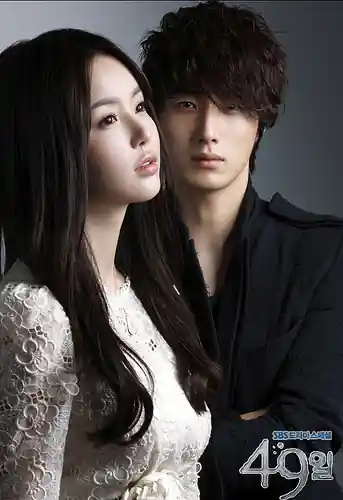 Shin Ji Hyun finds herself outside of her body after a car accident, and the only way to return is by collecting the tears of three people who truly love her.
To fulfill her mission, she must use the body of Song Yi Kyung to interact with those around her. 
Like The Heavenly Idol, this drama revolves around one soul inhabiting another body.
And just like Rembrary, Shin Ji Hyun must navigate the challenges and struggles of Song Yi Kyung's life while maintaining her own identity.
Cast:
Lee Yo Won as Song Yi Kyung.
Nam Gyu Ri as Shin Ji Hyun.
Jung Il Woo as Scheduler.
Jo Hyun Jae as Han Kang.
4. Big (2012)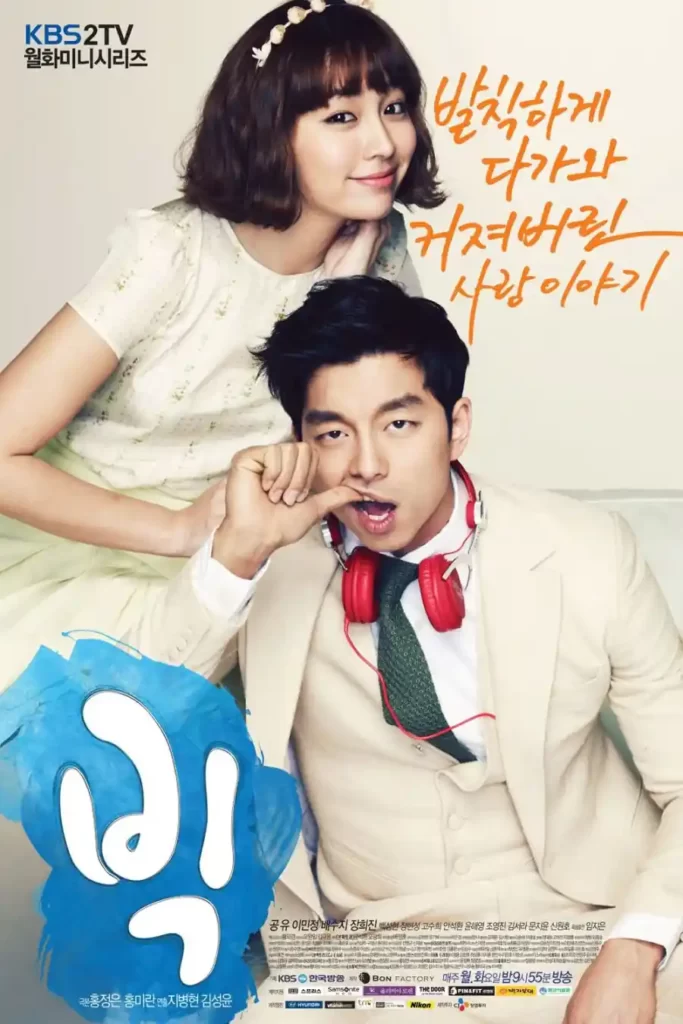 In this drama, 18-year-old transfer student Kang Kyung Joon has an accident with Seo Yoon Jae, a successful doctor.
But when Kyung Joon wakes up, he finds himself in Yoon Jae's body.
Now, this teenage soul must navigate the life of a skilled and talented doctor who is about to marry Gil Da Ran – Kyung Joon's teacher. 
With its themes of one soul inhabiting another body (transmigration) and the challenges of adapting to a different profession and way of living, this drama shares much in common with The Heavenly Idol and if you loved the latter, then you're going to enjoy this one as well. 
Cast:
Gong Yoo as Kang Kyung Joon / Seo Yoon Jae.
Lee Min Jung as Gil Da Ran.
Bae Suzy as Jang Ma Ri.
Shin Won Ho as Kang Kyung Joon.
5. Abyss (2019)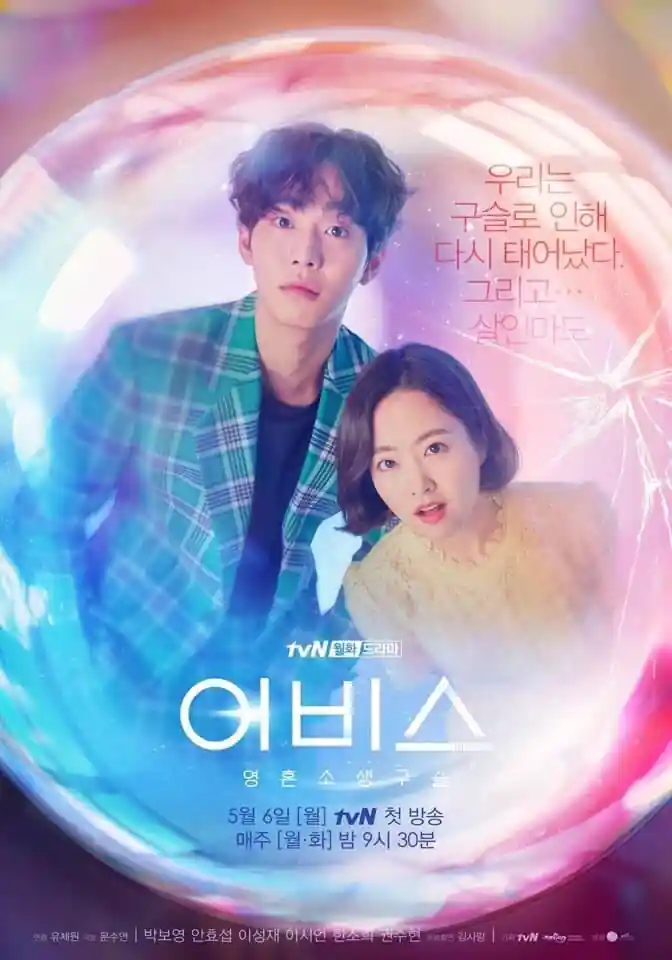 Just like The Heavenly Idol, Abyss explores the concept of souls awakening in different bodies. 
After their deaths, Go Se Yeon and Cha Min find themselves in different bodies due to the effect of a celestial object known as the Abyss.
They use their altered appearances to uncover the mysteries of the Abyss, as well as the murder of Go Se Yeon. 
Cast:
Ahn Hyo Seop as Cha Min.
Park Bo Young as Go Se Yeon.
Lee Sung-Jae as Oh Yeong-Cheol.
Also see: 20 Kdramas To Watch If You Loved Business Proposal
6. Please Come Back, Mister (2016)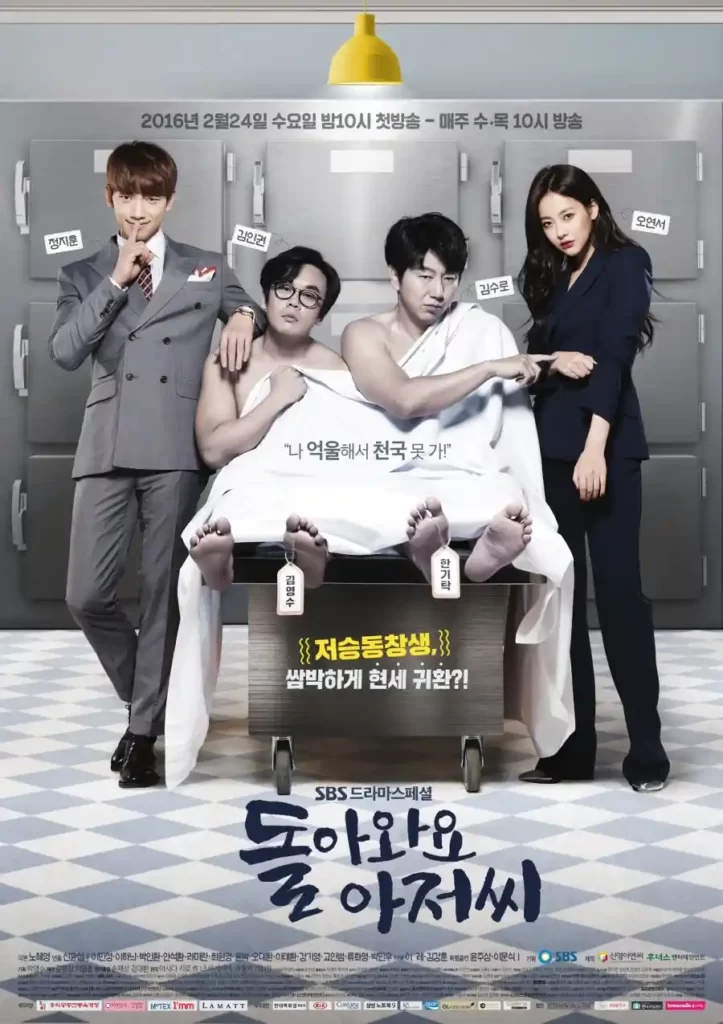 In this Kdrama about transmigration, souls find themselves in different bodies, much like The Heavenly Idol. 
Following their deaths, Kim Young Soo and Han Gi Tak plead for a second chance at life in the afterlife.
They are granted their wish, but with a twist – they return to life with different bodies and identities. 
As they try to tie up the loose ends in their previous lives, they also grapple with the complications created by their new identities. 
Cast:
Rain as Lee Hae Joon/ Kim Young Soo.
Oh Yeon Seo as Han Hong Nan / Han Gi Tak.
Kim In Kwon as Kim Young Soo.
7. Miracle That We Met (2018)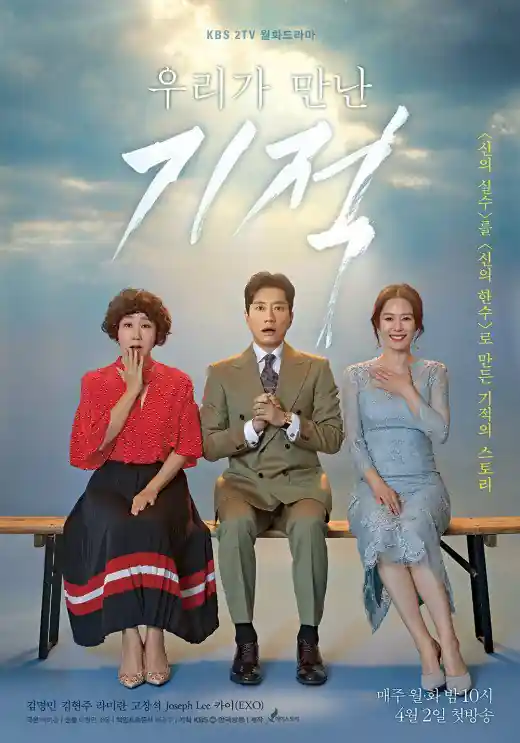 Just like Rembrary in The Heavenly Idol, in this drama, an ordinary man named Kim Myung Min finds himself in the body of another Kim Myung Min, who comes from a wealthy background. 
As he struggles to deal with the problems in the lives of both Kim Myung Mins, he also has to contend with their two wives.
The resulting drama is a fascinating exploration of the complexities of identity, class, and relationships.
Cast:
Kim Myung Min as Song Hyun Chul.
Kim Hyun Joo as Sun Hye Jin.
Ra Mi Ran as Jo Yeon Hwa.
8. Secret Garden (2010)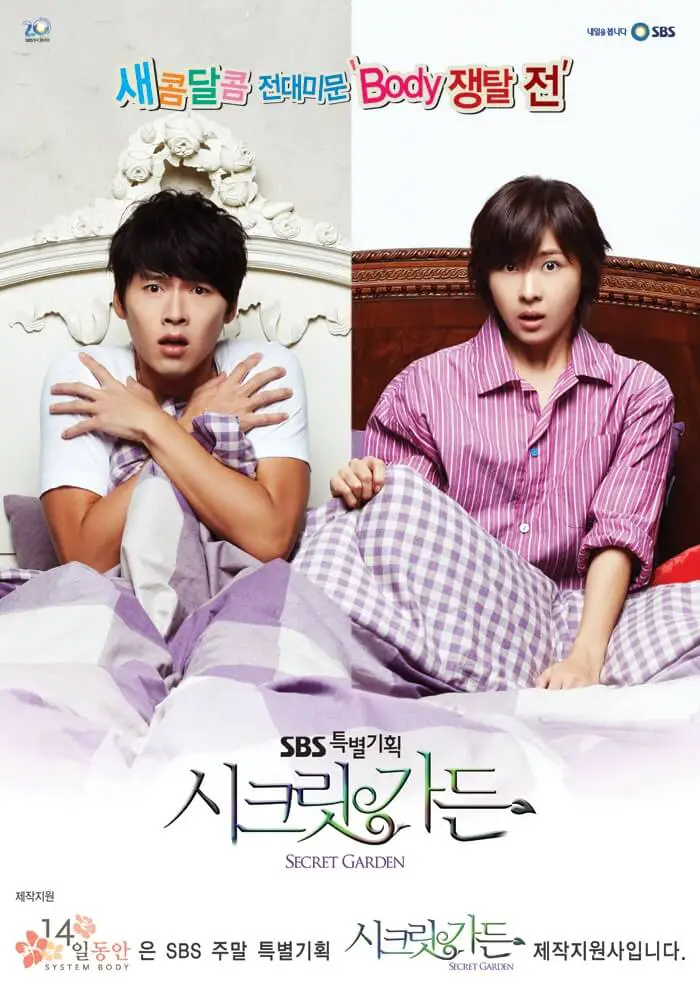 Gil Ra Im and Kim Joo Woon find themselves switching bodies after an unexpected turn of events in this drama, much like the plot of The Heavenly Idol. 
As they grapple with the problems brought on by their souls being in each other's bodies, they also find themselves drawn closer to each other.
This amazing Kdrama explores the complexities of identity and relationships in a way that will resonate with fans of The Heavenly Idol who like the more serious stuff. 
Cast:
Ha Ji Won as Gil Ra Im.
Hyun Bin as Kim Joo Won.
Yoon Sang Hyun as Choi Woo Young.
---
There you have it – 15 Kdramas like Heavenly Idol that will keep you entertained and swooning for hours on end. 
These shows have everything from incredibly heart-warming love stories to sleuths and trained investigators navigating plots that will have you thinking for days. 
And if you're looking for more recommendations, be sure to check out the related posts on all things Kdrama. 
Happy watching!