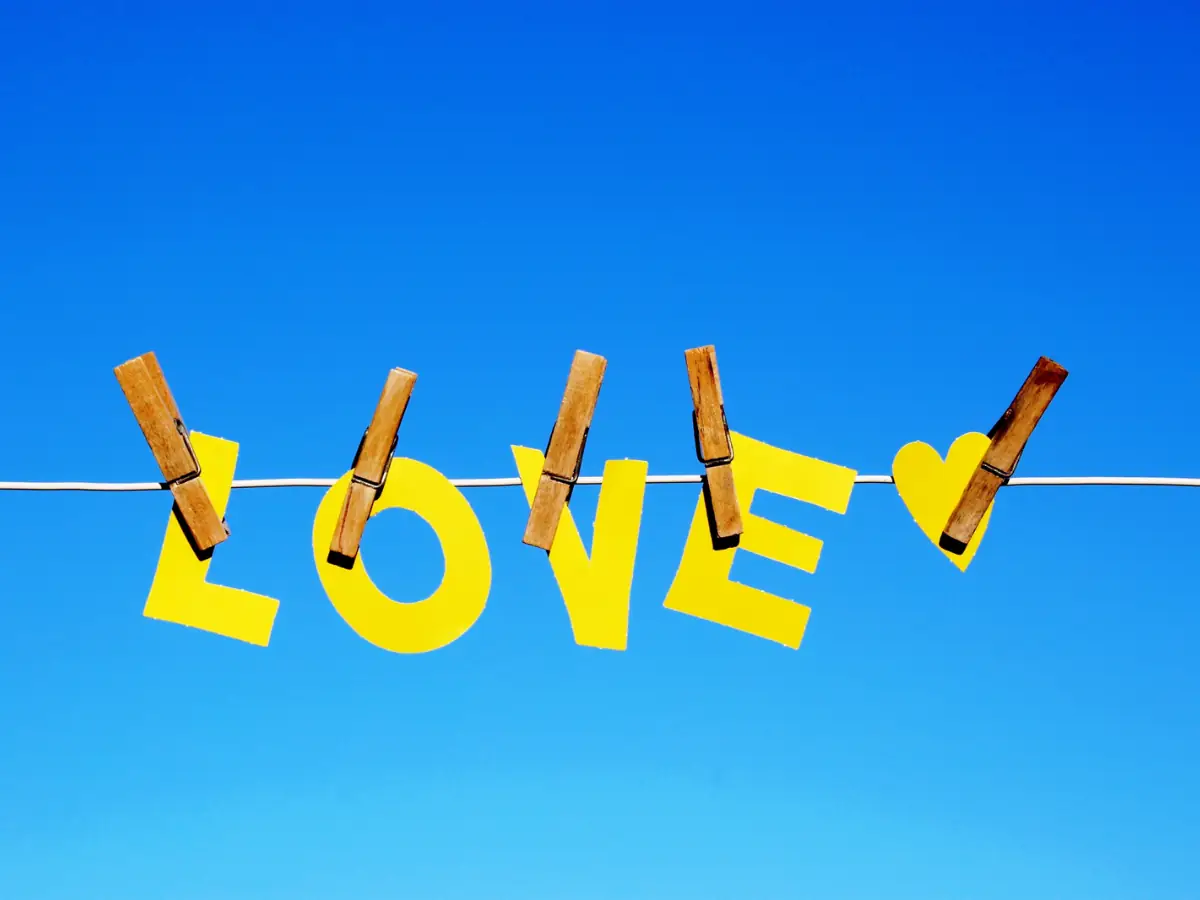 10 Friends To Lovers Kdramas with Heartwarming Romance!
Swoon? Check. Unrequited love? Double check. Slow-burn? Check, check, check! One thing you can always be sure of with every friends to lovers Kdrama is that they will show up and show out.
I absolutely love it when a romantic relationship is borne from deep friendship, and having it on screen is a bigger blessing. 
In this post, I have compiled a list of 10 of my all-time favorite friends-to-lovers Korean dramas that will make you smile, swoon, and maybe shed a tear. These heartwarming Kdramas were so, so, sweet and I just know you're going to find a drama to love.  
From childhood friends to unlikely buddies, and office colleagues to neighbors, these dramas showcase the many flavors of cute friendships-turned-romance. 
So, grab some snacks, get cozy, and let's dive in!
Best Friends to Lovers Kdramas to Watch. 
1. When The Weather Is Fine (2020).
Feeling worn out from city life in Seoul, Mok Hae Won (played by Park Min Young), a cellist, decides to move back to her small hometown in the countryside. She then reunites with Im Eun Seob (portrayed by Seo Kang Joon), her former classmate and neighbor who now runs a charming bookstore.
 As they reconnect, Hae Won's outlook on love and life starts to shift, and she finds solace in Eun Seob's calming demeanor and unhurried approach to living. Their deepening friendship may be just what she needs to mend her heart. If you want a feel-good Kdrama about friends who become lovers, then you're going to love this one – it (practically) gave me a cavity. 
2. Love Is For Suckers (2022).
Goo Yeo Reum, a producer of a popular reality show, has been best friends and neighbors with Park Jae Hoon, who is a skilled plastic surgeon, for over two decades. 
Despite their close bond, their relationship has always been strictly platonic with no signs of romantic feelings. But, everything begins to shift when Goo Yeo Reum casts Park Jae Hoon as a contestant in her dating show. 
As they work together, their friendship slowly evolves into something deeper and more complex. The slow-burn in this was epic, and I have no doubt Kdrama lovers would appreciate this Korean drama about childhood friends falling in love. 
3. More Than Friends (2020). 
This Kdrama portrays the journey of two close friends, Kyung Woo Yeon (played by Shin Ye Eun) and Lee Soo (played by Ong Seong Wu), who have harbored romantic feelings for each other since their teenage years. Despite their mutual attraction, they have never been able to confess their love due to unfortunate timing. 
As they mature into a calligrapher and photographer respectively, their connection remains steadfast, and their feelings for one another continue to intensify. The question remains whether they will finally seize the opportunity to reveal their love or if fate will intervene once again. 
4. Romance Is A Bonus Book (2019).
In this heartwarming Kdrama about friends who finally become lovers, Kang Dan I (played by Lee Na Young) gets a case of cold feet during her wedding day, but luckily her best friend Cha Eun Ho (played by Lee Jong Suk) comes to the rescue and takes her back to the altar. 
Fast forward to the present day, and Dan I is now a divorced single mother who's struggling to find work due to a career gap in her resume. However, fate brings her to a publishing house where Eun Ho is the chief editor, and she lands a job as a contract worker. As they work in the same office and share the same roof after work, their friendship begins to evolve into something deeper. 
Romance Is A Bonus Book is the perfect office romance Korean drama featuring an amazing friendship that transitions into a romantic relationship. If you want the feels, the slow-burn, and the heartache, this Kdrama is perfect for you. 
5. You Drive Me Crazy (2018). 
Kim Seon Ho stars as Kim Rae Wan and Lee Yoo Young stars as Han Eun Sung in this heartwarming Kdrama about two friends who unexpectedly become something more. 
After eight years of friendship, their relationship takes an unexpected turn when they end up sleeping together on one fateful night. 
As they navigate the aftermath of this event, old feelings begin to resurface, and they must grapple with the difficult choice between love and friendship.
6. Operation Proposal (2012). 
In this romantic Kdrama with friends falling in love, Kang Baek Ho (played by Yoo Seung Ho) and Ham Yi Seul (played by Park Eun Bin) have been inseparable friends since childhood. However, it's only when Yi Seul gets married to someone else that Baek Ho realizes the depth of his love for her. 
Heartbroken and lost, Baek Ho stumbles upon a mysterious time-coordinator who possesses the extraordinary ability to manipulate time and space. With this newfound power, Baek Ho embarks on a journey through time to rewrite the story of his relationship with Yi Seul and hopefully win her heart. 
7. Soundtrack #1 (2022). 
Han Seon Woo (played by Park Hyung Sik) and Lee Eun Soo (played by Han So Hee) have been best friends for over two decades, but their bond has always been strictly platonic. However, things take an unexpected turn when they find themselves living under the same roof for two weeks. 
As they navigate the ups and downs of this newfound proximity, sparks begin to fly and they find themselves developing romantic feelings for each other. Needless to say, this heartfelt Kdrama with friends as the romantic pairing was amazing. From the beautiful shots, to the subtle OST, to the insanely brilliant cast, Soundtrack #1 should definitely be on your list.  
8. 20th Century Boy And Girl (2017).
Sa Jin Jin, played by Han Ye Seul, and Gong Ji Won, portrayed by Kim Ji Suk, go way back to their high school days when they were good friends. After years of being apart, fate brings them together once again at an airport. But this time around, things have changed drastically. Gong Ji Won has turned into a successful businessman, while Sa Jin Jin has become a top actress. 
As they reconnect, the emotions they had buried deep inside during their school days start to resurface. But with Ji Won being involved with someone else now, their newfound feelings can only make things complicated. This bittersweet Korean drama will definitely get you in your feels – watch it!
9. The Time We Were Not In Love (2015).
In this sweet friends-to-lovers Kdrama, Choi Won (played by Lee Jin Wook) and Oh Ha Na (played by Ha Ji Won) have been the closest of friends for as long as they can remember. However, their deep connection has made it nearly impossible for either of them to maintain a long-lasting romantic relationship with anyone else. Every time one of them starts seeing someone new, the other seems to have a problem with their choice.
Now both in their mid-thirties, they make a pact to find someone special and settle down before hitting the big 3-5. As they set out to find their dream partner, the drama kicks into high gear, revealing the true depths of their emotions for each other. Despite being friends for so long, they come to realize that their feelings have been hidden in plain sight all along.
10. Bubblegum (2015). 
Park Ri Hwan (played by Lee Dong Wook) and Kim Haeng Ah (played by Jung Ryeo Won) have been inseparable since they were kids. Haeng Ah lost her parents and has been taken care of by Ri Hwan's mother ever since. And, Mama Park is against the idea of Haeng Ah and Ri Hwan becoming a couple, despite their growing romantic feelings for each other. 
As they navigate their way through this tricky situation, they must also contend with the interference of their past love interests and the disapproval of their families. In this friends to lovers Korean drama with a dash of the forbidden lovers trope, the pairing was amazing (really, I'm always partial to Lee Dong Wook, but really!), and the relationship bloomed like a lovely flower. 
---
That's a wrap!
The friends to lovers trope is superior and with good reason. Who can resist watching a Korean drama where the leads are oblivious to the romantic tension brewing between them? 
If you're itching for more Korean drama recommendations, check out the Kdrama Archive for a curated selection of the best shows out there. 
And if you're interested in exploring another Korean drama trope, be sure to check out our post on enemies-to-lovers Kdramas. Who knows, you might just find your new favorite show!