If you're anything like me, then sometimes you need your dramas short, interesting, and super thrilling.
And, there's no better way to spend your short hours than with a good old short Korean drama that would keep you glued to your device.
In this post, I've listed my all-time, favorite, must-watch Korean dramas with less than 10 episodes that are perfect for anyone who's short on time or lacks the commitment to watch a long drama.
These dramas are bite-sized but super interesting, and I'm so sure you're going to absolutely love them!
These 20 amazing Korean dramas with less than 10 episodes are everything you need to watch right now:
1. Squid Game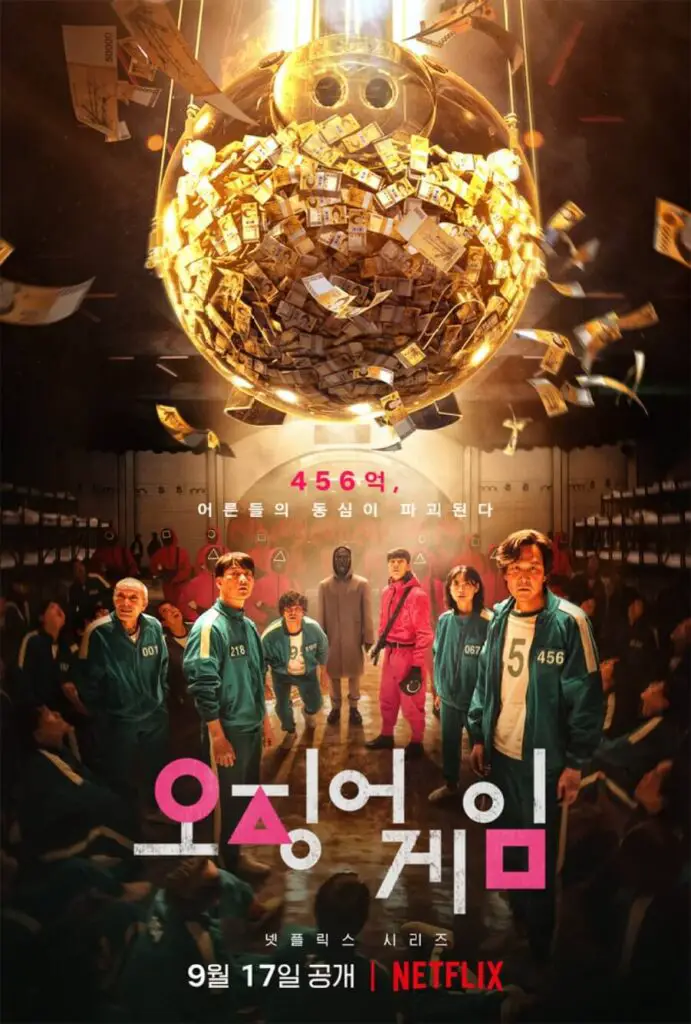 Chauffeur Seong Gi Hun's addiction to gambling has caused him serious financial difficulties.
And when he's faced with his daughter leaving the country and the many debt collectors knocking on his door, he takes a random stranger's offer to play children's games against 455 other players with ₩45.6 billion as the winning prize.
But, with such a big prize comes a deadly risk, and losing has lethal consequences.
Squid Game delivers despite being on the shorter side episode-wise (less than ten episodes), and we see the characters being thrown into a high-stake life-or-death situation. 
This is one of the best short Kdramas on Netflix you absolutely cannot miss.
2. Nevertheless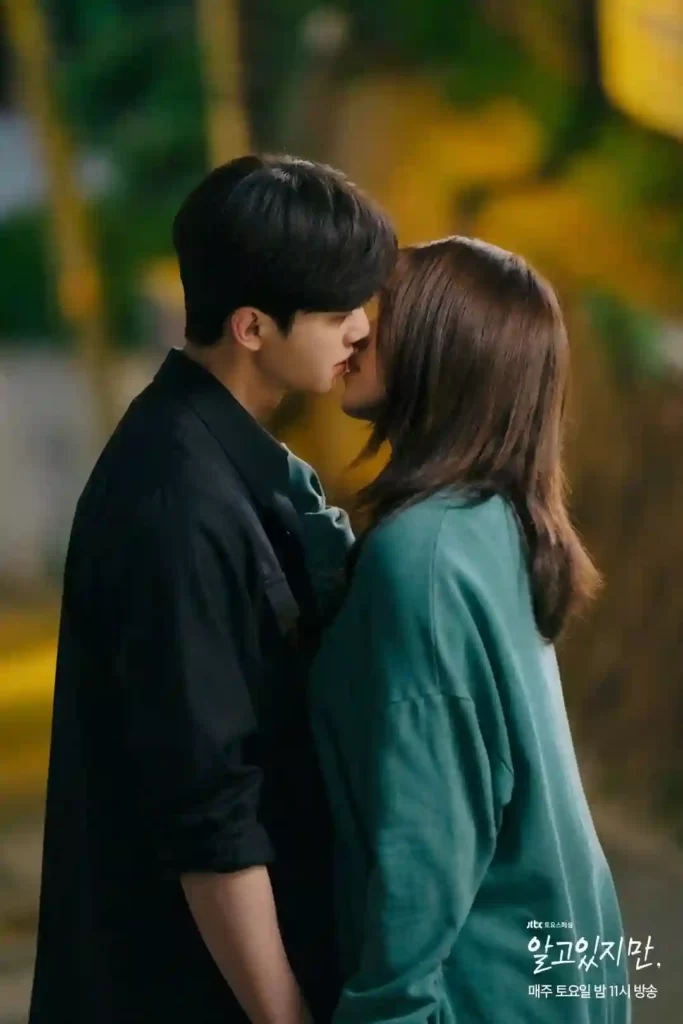 Park Jae Eon enjoys the game but not the commitment, and with his charisma and looks, his motto hasn't failed him thus far.
He firmly believes in keeping himself closed off to anyone and everyone who comes across his path.
But, once he meets Yoo Na Bi, everything he knows about life, love, and trust starts to change. 
Yoo Na Bi, on the other hand, wants nothing to do with love in her dating life after a traumatic experience in the past.
Yet as she comes across Park Jae Eon, her decisions get challenged, and what follows is a romantic story that other watchers have rightly termed "swoon-worthy."
3. Sweet Home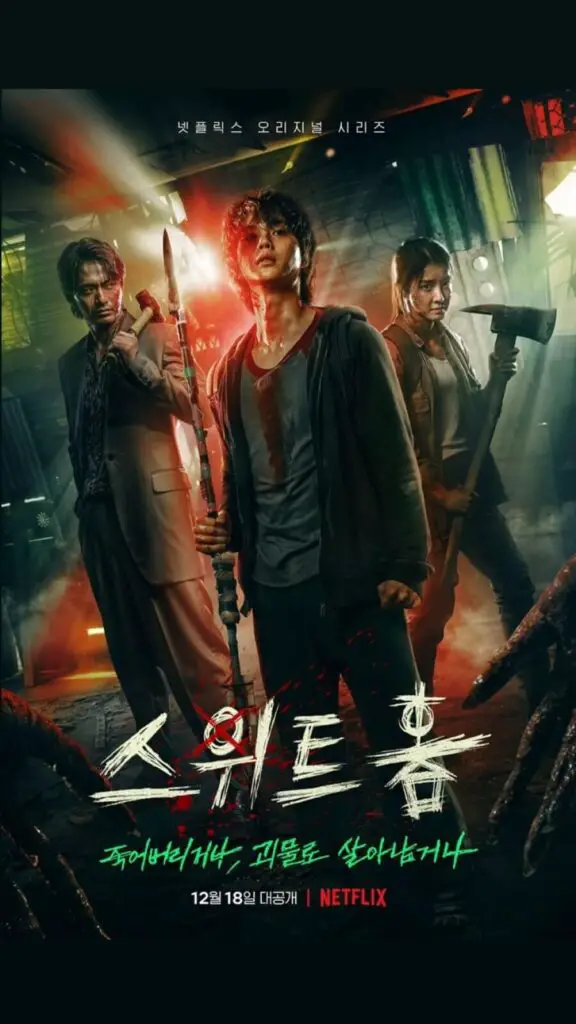 Cha Hyun decides to move to a new apartment after the death of his family.
But soon, Korea is plagued with various strange occurrences, and it becomes a fight for survival, with people struggling to stay alive and avoid turning into monsters. 
4. My Name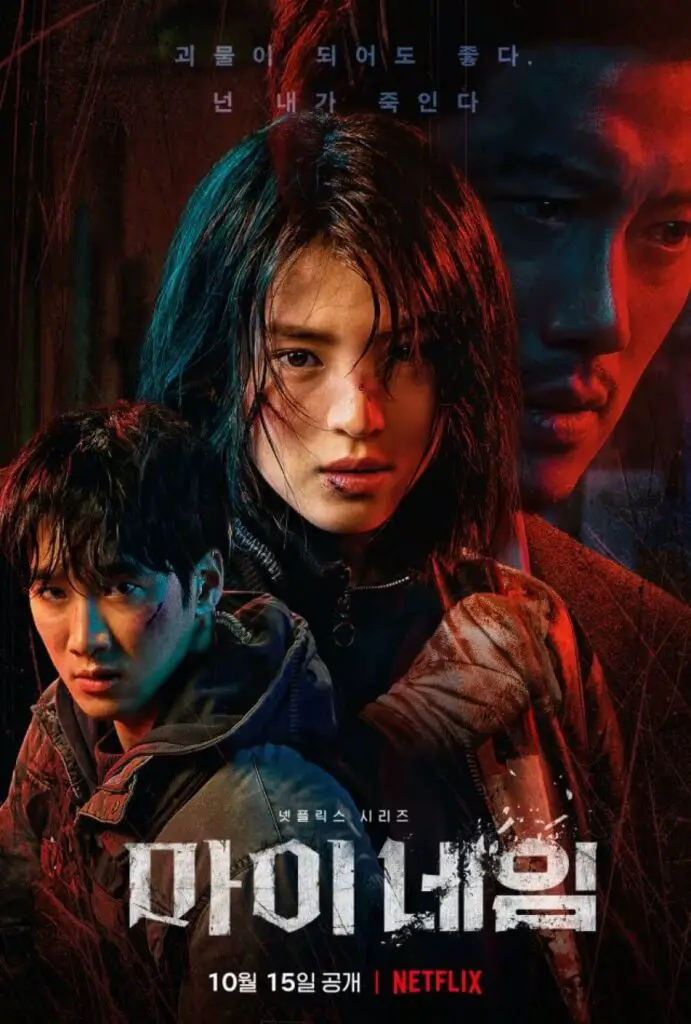 Yoon Ji Woo is a member of an organized crime ring, and while in search of revenge after her father was brutally murdered, she goes undercover as a police officer with the guidance of a powerful crime boss — Choi Moo Jin.  
Jeon Pil Do is a detective from the Drug Investigation Unit and a man of the law.
He works under Cha Gi Ho, who wants to dismantle the crime ring of Choi Moo Jin before he retires.
Yoon Ji Woo and Jeon Pil Do become partners, and this raises the tension considerably. 
Action-packed with a strong female lead that will leave you wanting more, My Name is one short Kdrama you won't regret watching.
5. Tracer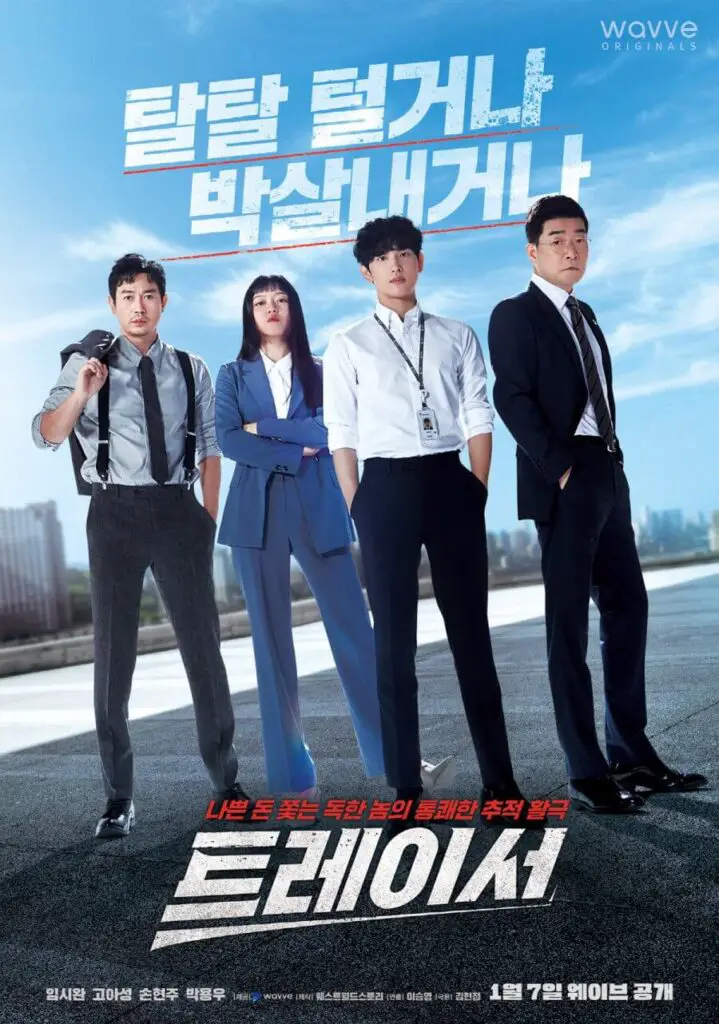 Hwang Dong Joo specializes in tracing money that has been hidden from the tax service.
He then takes over a lazy team, and his aim is to keep criminals accountable and tracking down any illegal money.
But, many will get in his way, and his job will become infinitely challenging as corruption is rife within the department heads. 
Tracer is filled with plot twists and turns; you will struggle to predict the next turn this tale will throw at you!
If you fancy a short, fast-paced thriller  Kdrama with less than ten episodes, then you definitely want to watch this. 
6. Trap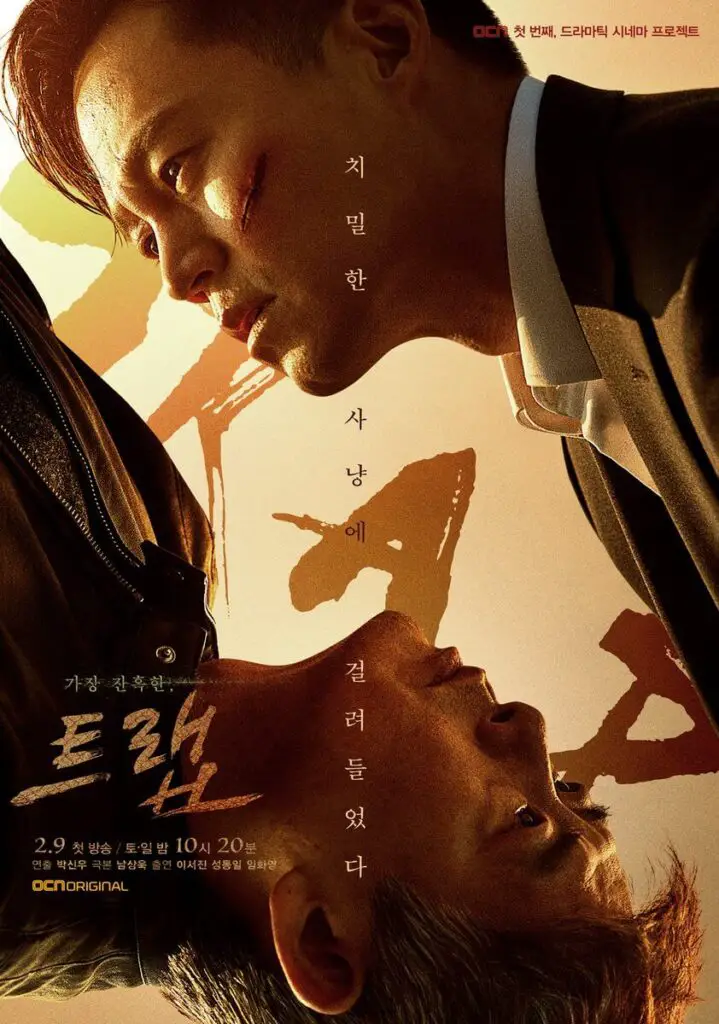 As a reputable anchor at a broadcasting station and member of a loving family, Kang Woo Hyun is the definition of having his life put together.
But, a trip with his family turns his entire life upside down, and Detective Go Dong Kook, an expert in his field, decides to take on his case.
This is hands-down one of the best thriller short Kdramas, and if you get the chance, please watch even an episode (I promise, you'll be hooked).
7. Adult Trainee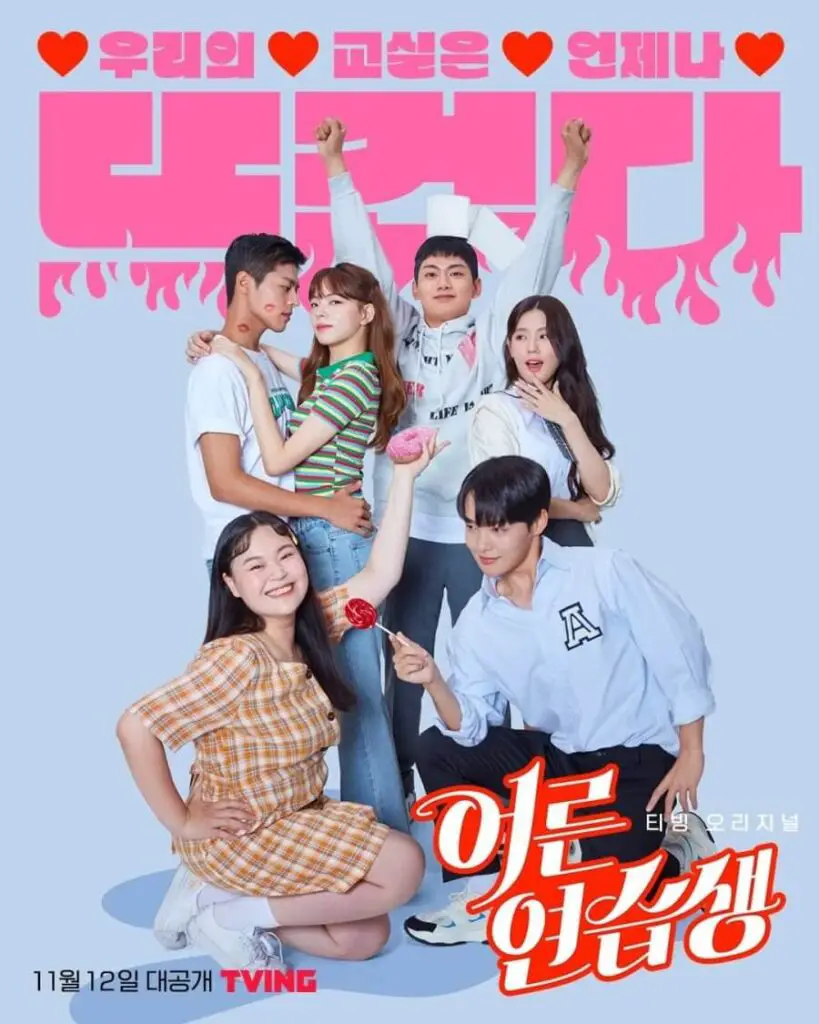 Adult Trainee depicts in raw and careful detail, the love, worries, and anxieties of 18-year-olds.
By exploring several "taboo topics," this drama certainly takes on a more realistic depiction of teenagers.
Short but poignant, Adult Trainee is one Korean drama with less than 10 episodes that packs a punch, and you'll definitely enjoy watching it.  
8. Nobleman Ryu's Wedding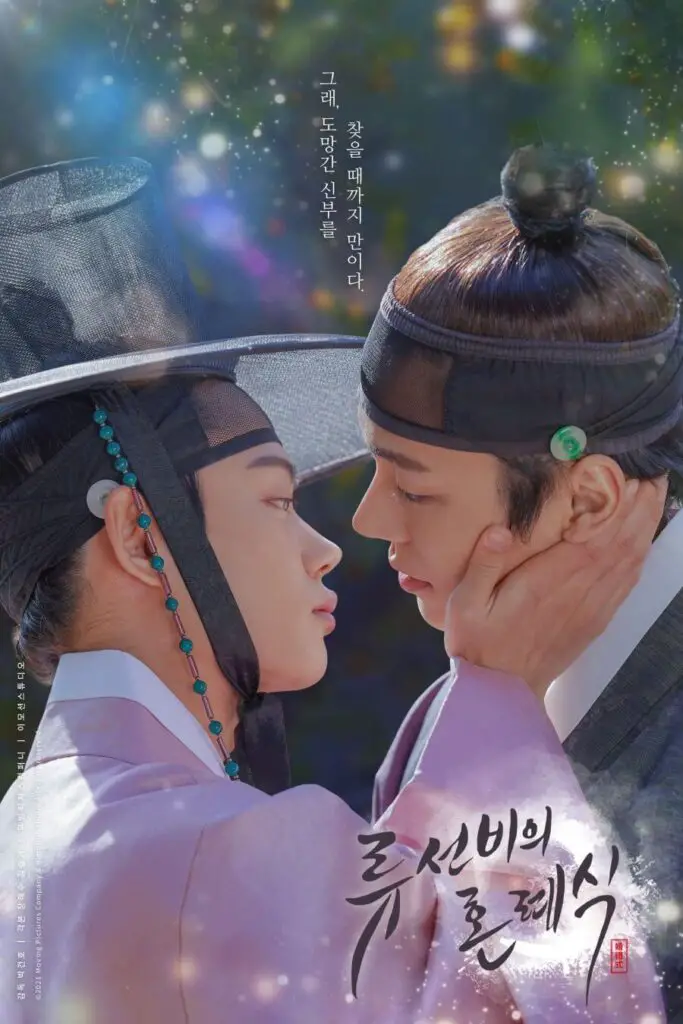 Right off the bat, things go awry in this short romantic historical BL Kdrama when Ryo Ho Seon's beautiful bride turns out to be a man — Choi Ki wan.
Ho Seon had married Choi Hwa Jin, the brother of the bride, when the latter, who loathed political marriages, had decided to disappear right before the ceremony. 
Although Ho Seon wants the marriage annulled, his mother refuses, as the public humiliation would be too much to deal with.
They decide to stick to their roles and keep the reality of the marriage a secret. 
But when Hwa Jin returns, they realise they're in way over their heads.
9. Peach of Time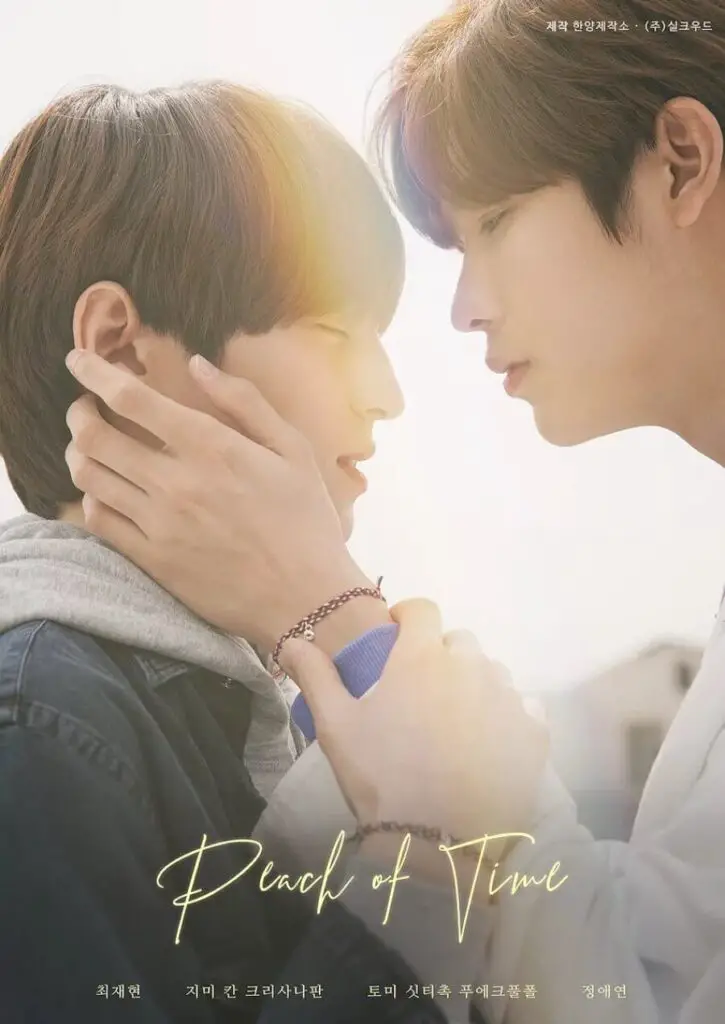 Peach decides to journey from Thailand to Korea and visit his friend Yun Oh – They had first met at Phuket – the restaurant that Peach's parents owned. 
But things get complicated, and Yun Oh's mother, Sung Suk, is not fond of Peach.
Peach notices that mother and son have a strained relationship and decides to improve Yun Oh's and Sung Suk's relationship.
But things become even more twisted when Peach starts to deal with feelings he didn't know he had.
Peach of Time is one incredibly moving short BL Korean drama that I believe everybody should watch at least twice: once for pleasure and the second time for a more immersive experience. 
10. Pachinko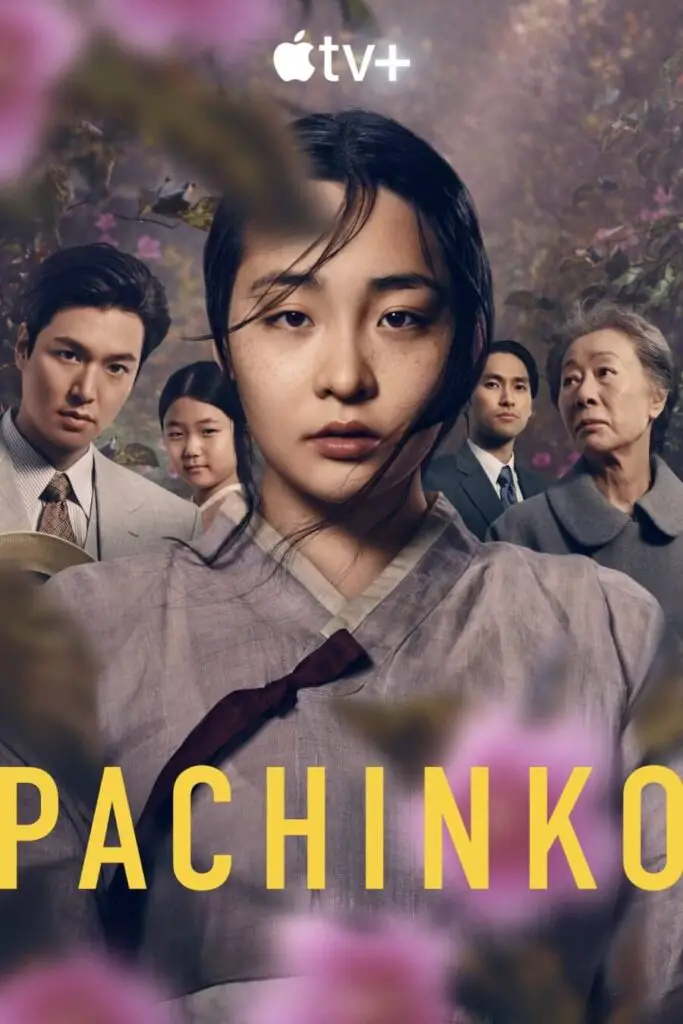 A story not for the faint of heart, Pachinko chronicles the story of an immigrant family across four generations, both leaving their home with the goal to live, love, survive, and thrive.
Kim Sun-Ja, in the early 20th century, grew up in Busan under Japanese rule, and then she fell in love with Joh Han Su even though she wasn't aware of his background.
Meanwhile, Baek Solomon wants to succeed within the corporate world of New York in 1989.
His company wants to build a hotel in Tokyo, but a Korean woman does not want to sell her land.
Deciding to kill two birds with one stone, Baek Solomon volunteers to persuade the woman and visit his family. 
11. Lily Fever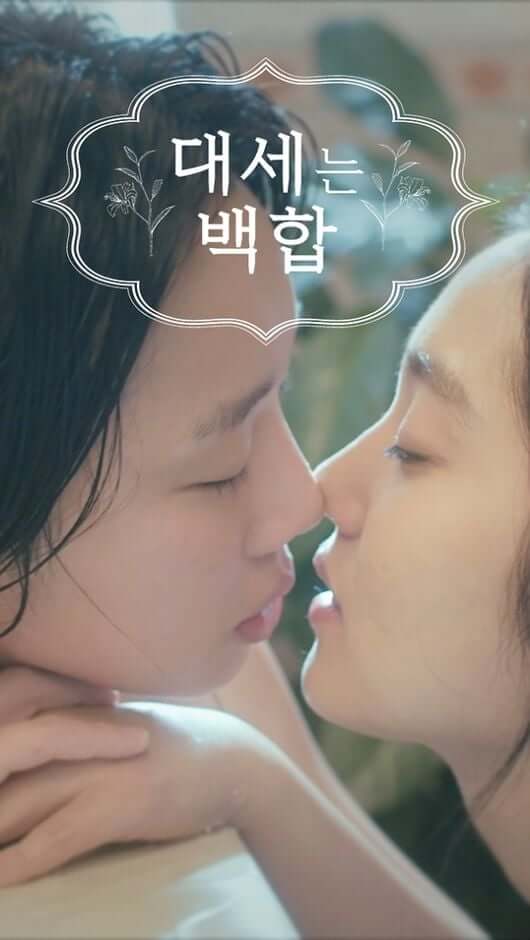 Having lost her passport, Kyung Ju decides to visit her friend's house, where she believes that she forgot it.
But, her friend is leaving just as she arrives and immediately tells her to be mindful of a guest staying there.
The guest turns out to be Se Rang, and what follows is a story about their growing relationship. This is one comedy that will keep you smiling. 
12. One Fine Week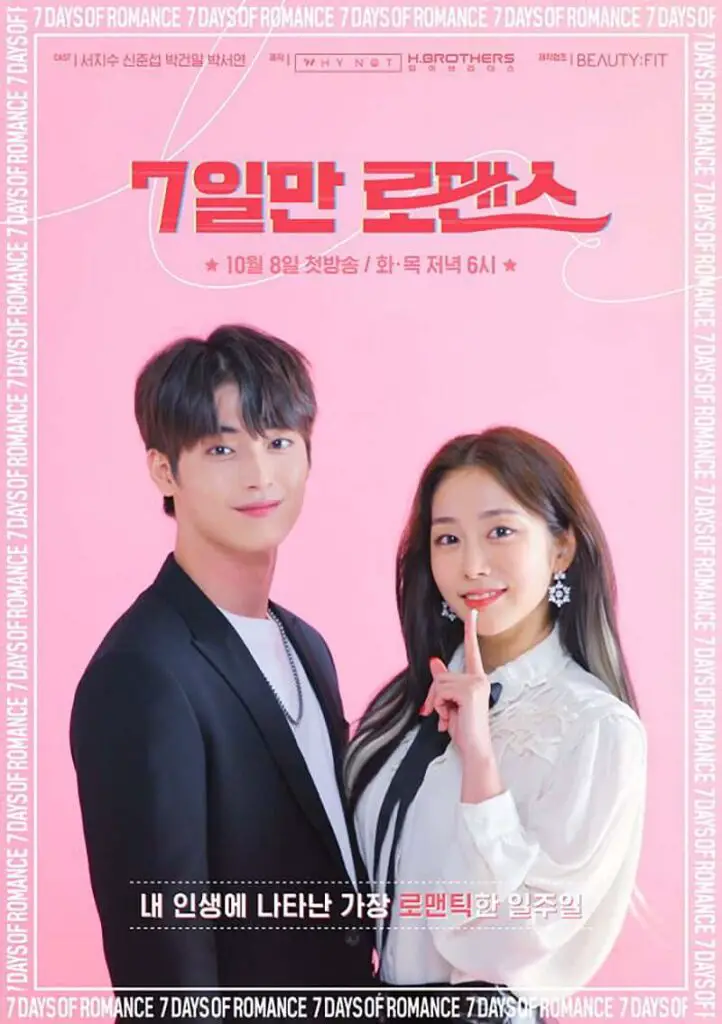 Byul has been singing ever since she was a little girl, and she has plans to make a career in the entertainment industry.
But, after spending time with the celebrity Jung Woo, she starts to see both the glamorous and dark sides of living a life of luxury.
Slowly, she discovers the value of the little things in everyday life as she works part-time in a cafe alongside Ari and Ji Han. 
There's a lot to love about this idol drama, but most of all, I enjoyed how authentic to everything it was, and if you're on the lookout for a short Kdrama to watch now, this is a perfect choice.
13. The Silent Sea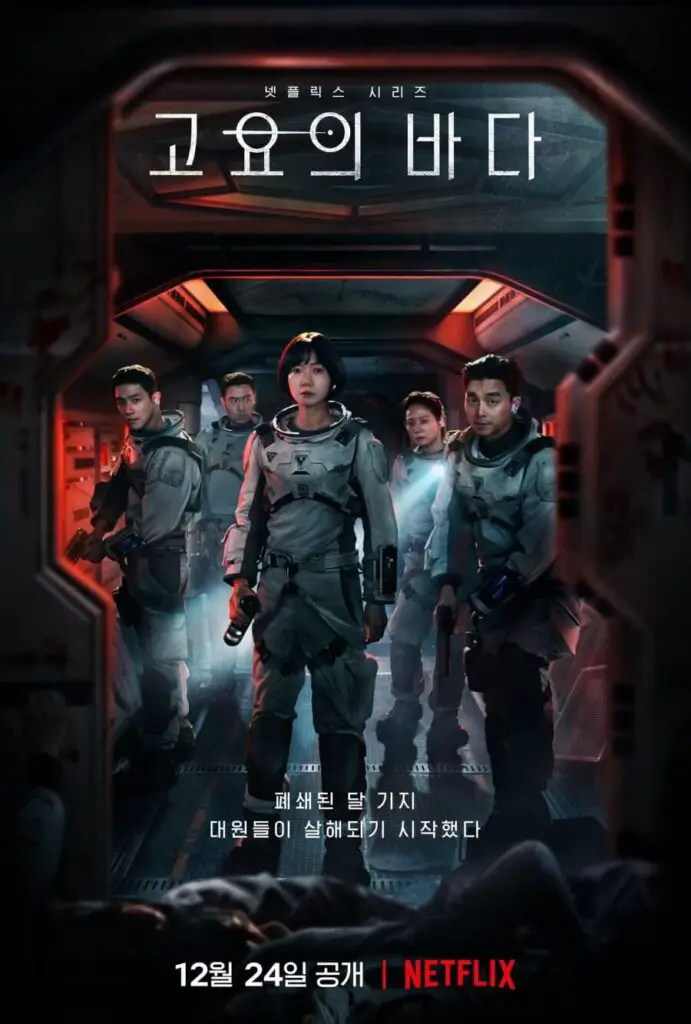 Set in the dystopian future, the earth is doomed – lacking in simple but vital resources such as water and food because of desertification. 
In a desperate attempt to find a solution, Yoon Jae, a soldier for the space agency, and his newly selected team are sent to the moon to recover unknown samples from the lunar space station.
But, years ago, a tragic accident took place in that space station, and this wiped everyone on board, including Ji An's (a member of the team) sister. 
14. Strangers from Hell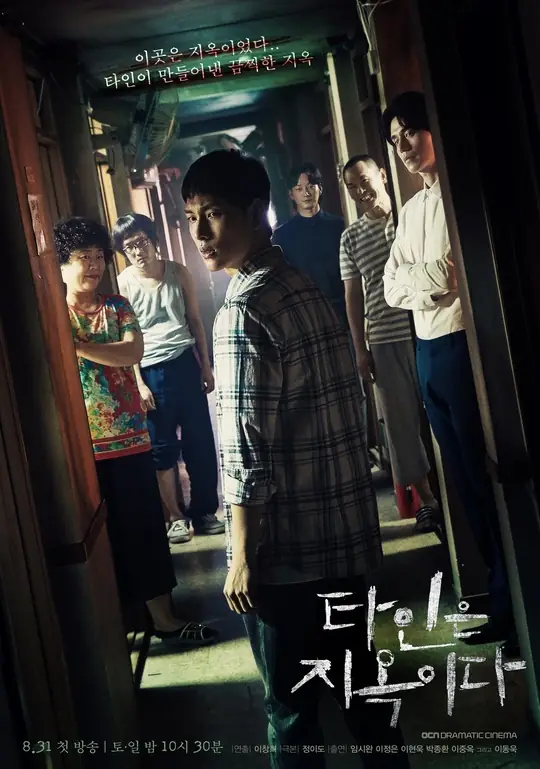 After moving to the countryside and accepting a job from his friend Jae Ho, all Yoon Jong Woo needs is a place to stay.
He chooses a cheap hostel called Eden Gosiwon, where he will share the kitchen and bathroom with his fellow residents. 
Although he isn't keen on the quality of the place and the strangeness of his neighbors, he decides to remain there and save up for a better home.
But, with different strange incidents that keep occurring within the walls of the apartments, Jong Woo discovers that he might have reason to be afraid of them all.
Strangers From Hell became a global sensation despite having less than 10 episodes, because of its incredible storyline and engaging characters. 
15. One Ordinary Day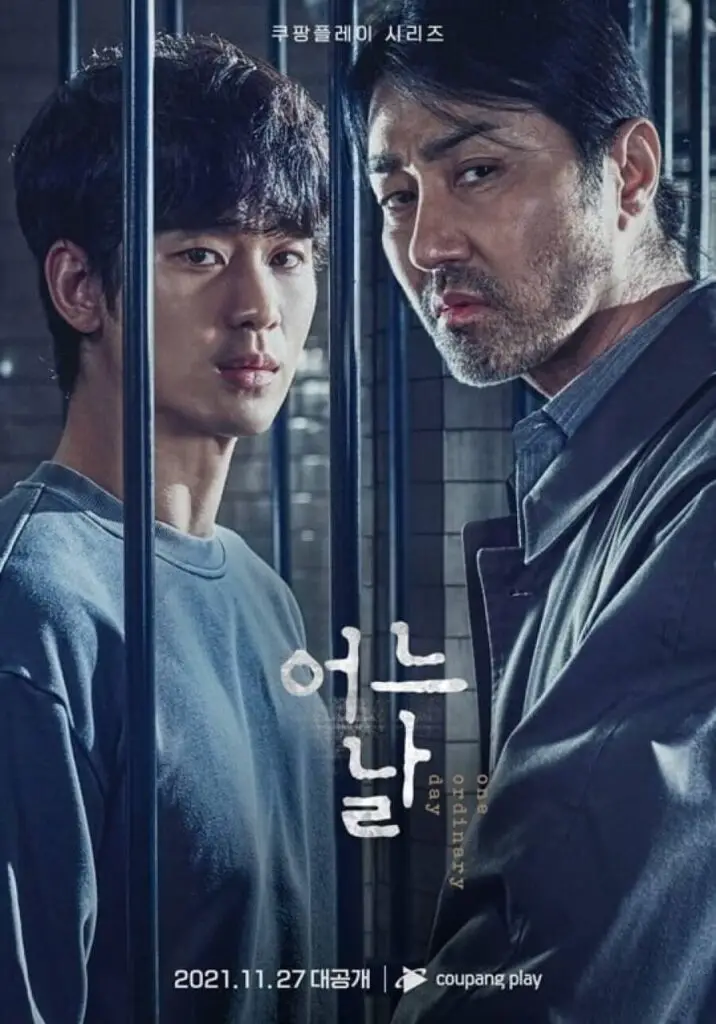 This short, must-watch thriller Korean drama revolves around the murder of a woman and the search for her killer. Hyun Soo, a college student, is the prime suspect.
With the help of Shin Joong Han, the only lawyer willing to help him, both of their lives change as they search for answers and fight for fairness within the justice system. 
16. Search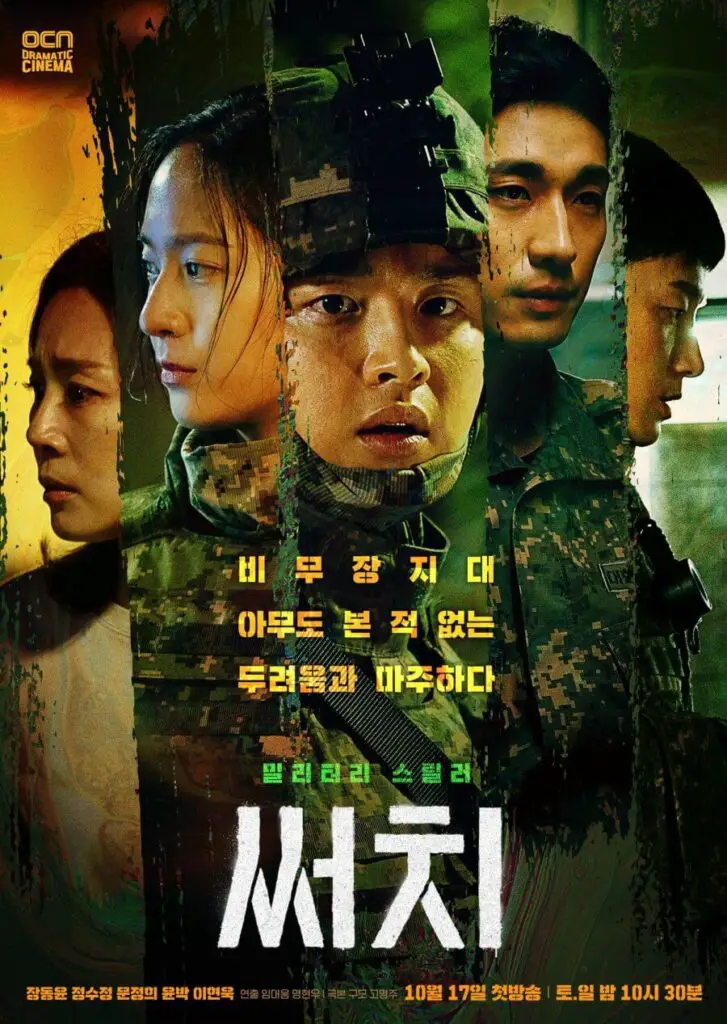 One month away from being discharged, Yong Dong Jin, a conscripted sergeant, is tossed into a complicated and unexplainable web of murder and mystery.
Enlisting the help of his keen-nosed dogs, Yong Dong Jin slowly realizes that the killer might not be human after all. 
17. Grid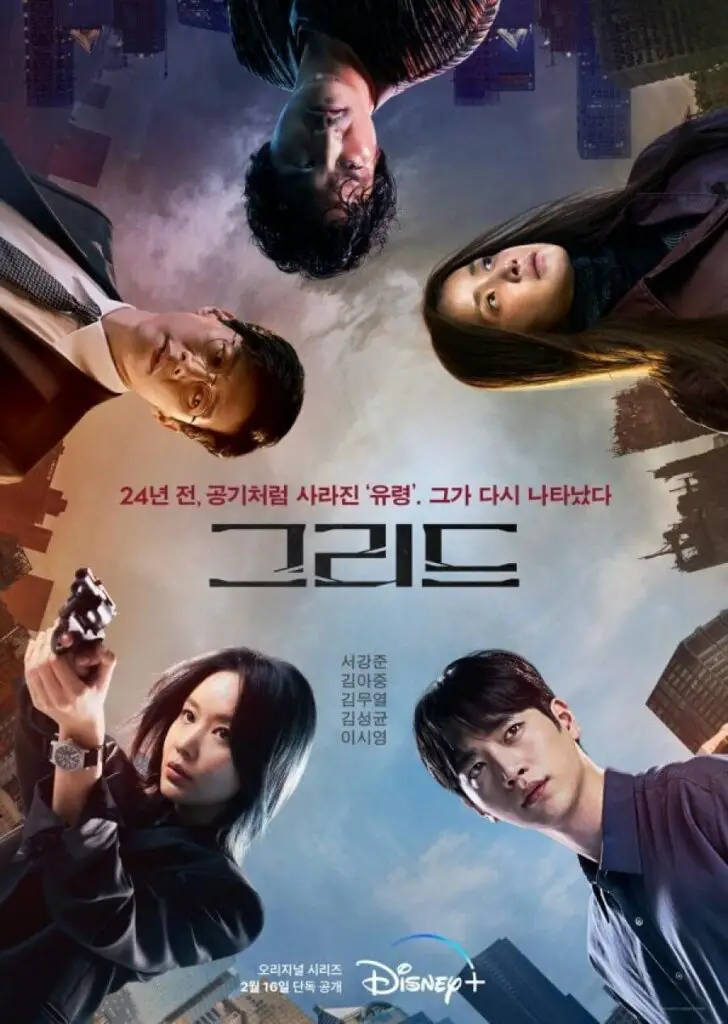 The earth is under the protection of the grid, a defense shield for the planet that keeps off solar winds.
Within this world, a murder occurs, and Kim Sae Ha crosses paths with the murderer. 
Detective Jung Sae Byeok is assigned to arrest the killer, but she's pressed for time, and with the mounting heap of clues, she has no idea where to start.
She soon realizes that there is far more to this tale than what meets the eye, and when a ghost from the past appears, she discovers that what she knows about the Grid might be insufficient. 
18. The Killer's Shopping List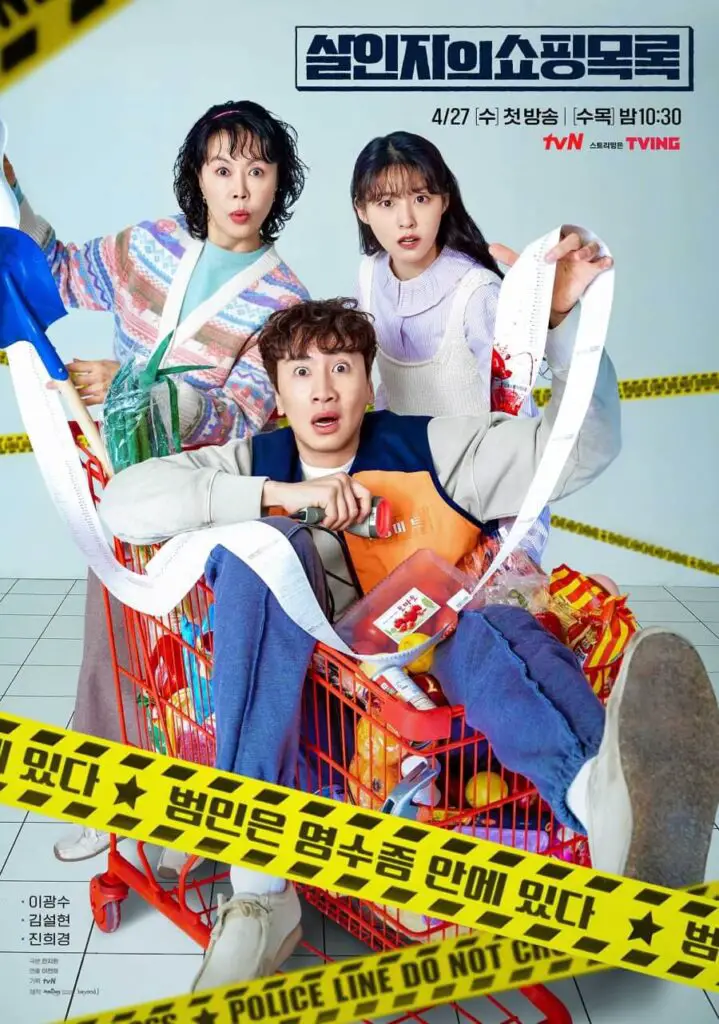 Ahn Dae Sung has taken the exam three times for three years, yet flopped every time, despite his photographic memory.
Discouraged, he draws strength from both his mother and his girlfriend, who believe he won't fail the next time around. 
But, Dae Sung's life takes a turn when someone is killed in an apartment near the convenience store he works in.
Ah Hee, Dae Sung's girlfriend, takes on the case to solve the murder and uncovers a receipt from Myung Sook's store, which drags both Dae Sung and his mother into the mystery. 
19. Glitch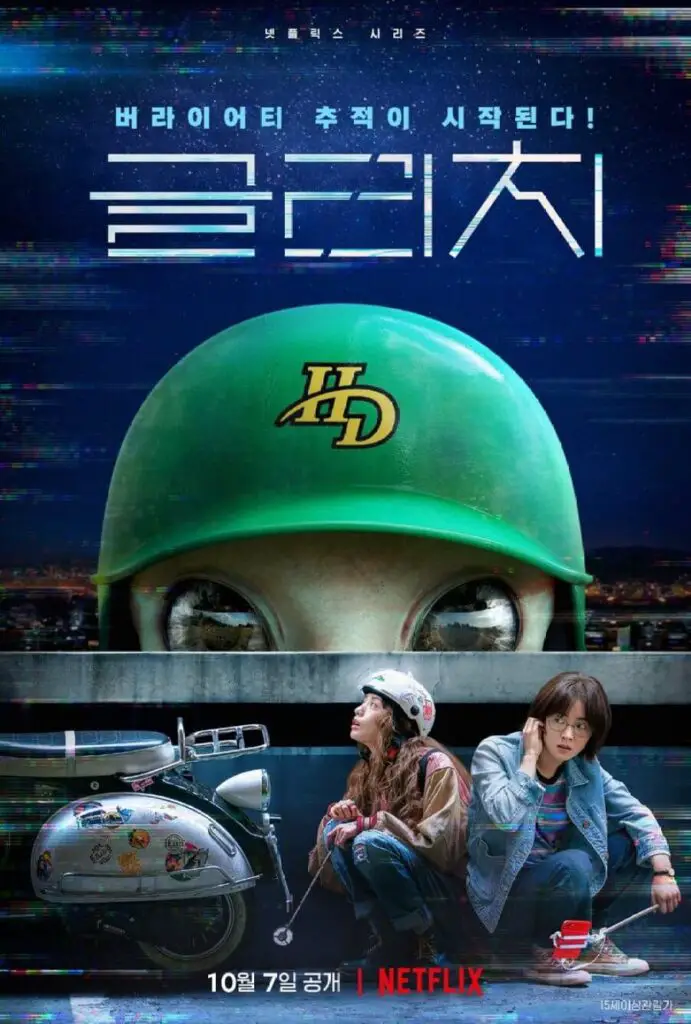 After her boyfriend disappears, Hong Ji Hyo decides to find him at all costs, and Heo Bo Ra, an upcoming Twitch streamer and Youtuber who spends her days within the UFO watcher community, might have some answers.
This  Kdrama promises and delivers on multiple incredibly high-stake situations and a story that will have you on the edge of your seat. 
20. You Raise Me Up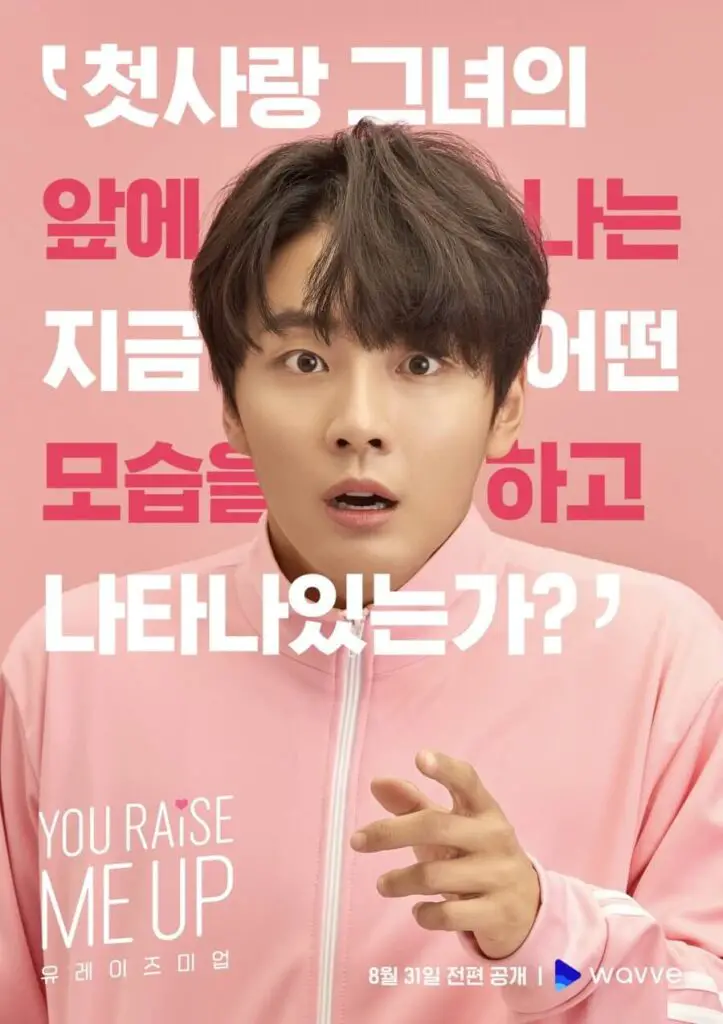 Do Yong Shik reunites with his first love Lee Ru Da, who is now his urologist.
This super funny Korean drama will keep you chuckling at the messy situations in their lives, and you might shed a few tears over how in-tune the male and female leads are.
I'm a sucker for anything Yoon Shi Yoon, so I don't have much to say except: Watch this! If you're in the mood for a completely bingeable romantic Korean drama with less than 10 episodes so that time flies by quickly, then you definitely don't want to miss this drama.
---
And, thats a wrap! What do you think? Will you be watching any of these any time soon? Let me know in the comments below.
Check out the related posts if you want even more awesome recommendations.
Happy Watching!