Viki is one of the best platforms if you want to watch or download Korean movies, dramas, or variety shows for free.
The sweetest thing about Viki is that almost every item in their gallery has subtitles in more than one language, so there are fan-translated Kdramas with Hindi, Tagalog, and even Mandarin subtitles – and these are just a few. 
In this article, I'll be sharing with you 25 of the best K-dramas that are available on Viki that you need to watch right now. If you're in the mood for major feels and you want some entertainment, get ready to find your next fantastic recommendation!
Here are some of the best Kdramas available on Viki for you to watch right now:
1. Be Arrogant.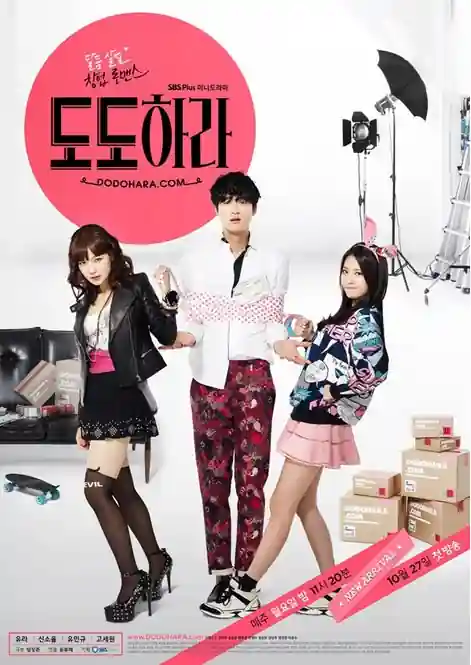 Fashion is a tough nut to crack, but two women are ready to take on the challenge. 
Do Ra Hee (Shin So Yul) is a wholesale dealer who has a passion for design, and Hong Ha Ra (Yura) is a fashionista who has a problem with spending. 
They join forces to launch an online store, but their partnership is complicated by Ha Ra's boyfriend, who used to date Ra Hee.
2. Timing.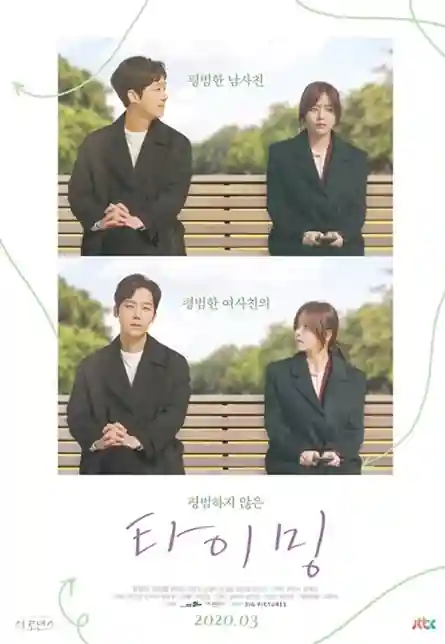 Best friends for over a decade, Hyo Min and Bo Seok have a special bond – He saved her from school bullies, and they supported each other through good and bad times. 
But they also struggle with their secret feelings for each other, worried to lose their friendship. That's to say, they've sometimes come close to admitting their love, but the timing is always wrong.
Things change when Hyo Min forgets everything, and Bo Seok grabs his chance to win her heart by attempting to make her remember their connection and their memories.
3. Sponsor.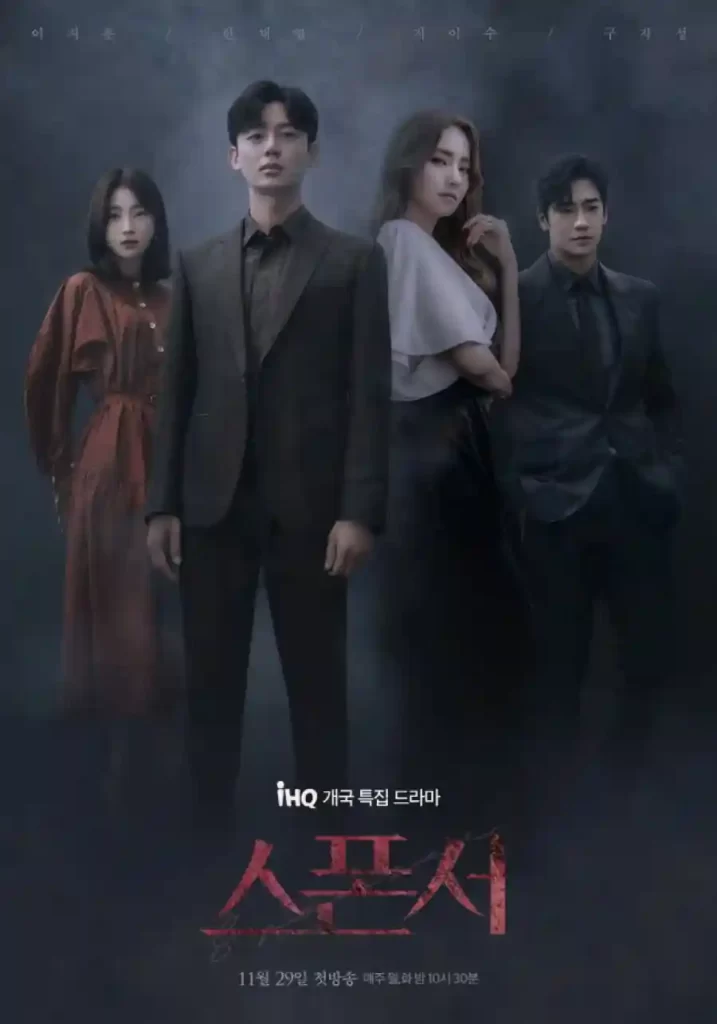 As a photographer and editor of a famous magazine, Lee Sun Woo hides his painful past behind a smile and secretly seeks revenge on his enemies. 
Han Chae Rin is a greedy CEO who wants more than she has, and she has no scruples in getting what she wants. Park Da Som is a struggling actress with a dying child who faces a dilemma between her work and her family, while Hyun Seung Hoon is her husband who is unhappy with their situation but still pursues his own career goals. 
These four people search for a sponsor who can grant their desires. But what will they have to sacrifice?
4. Mute.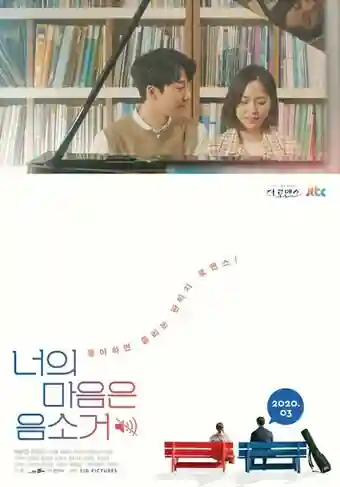 Han Na has a rare gift: she can hear the thoughts of people she likes. She works as a concert organizer and then meets Je Won, a man who has a hearing problem. 
They feel a spark, as she understands his mind and he improves his hearing. But their romance faces a challenge when she loses her ability after their first kiss, and she's left thinking if they'll still be in love if she's unable to read their thoughts. 
This romantic Kdrama is unique and sweet, and if you've been looking for a new Kdrama to watch on Viki, then you're going to enjoy this one. 
5. Boys Over Flowers.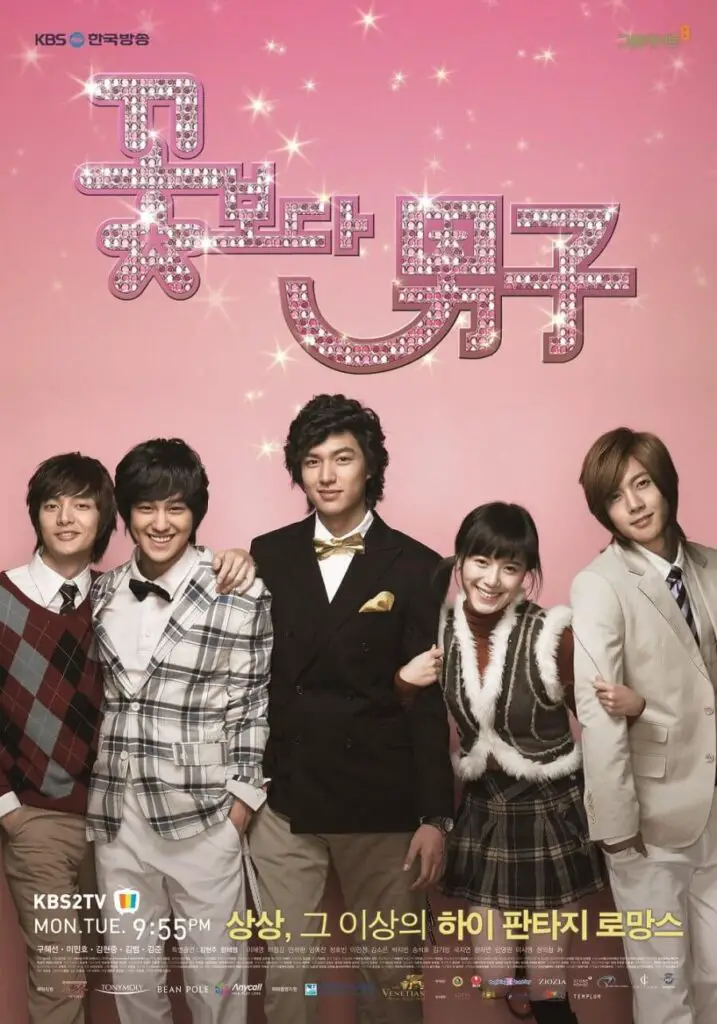 Jan Di is an ordinary girl who gets into the prestigious Shin Hwa High School by saving someone's life, and she ends up crossing paths with the F4 – four rich and powerful boys who dominate the school. 
When her friend gets in trouble with the F4, Jan Di steps up to defend her and somehow finds herself in a complicated love triangle with two F4 members.
While this Kdrama is not my favorite, it's pretty good and available on Viki with subtitles in multiple languages. 
6. School 2021.
After a career-ending injury, taekwondo star Gong Ki Joon (Kim Yo Han) enrolls in a vocational high school. 
There, he befriends Jung Young Joo (Chu Young Woo), a diligent student with ambitious goals, and Jin Ji Won (Cho Yi Hyun), a second-year student who fights with her mom. Together, they face the challenges of growing up and chasing their dreams.
7. Rich Man, Poor Woman.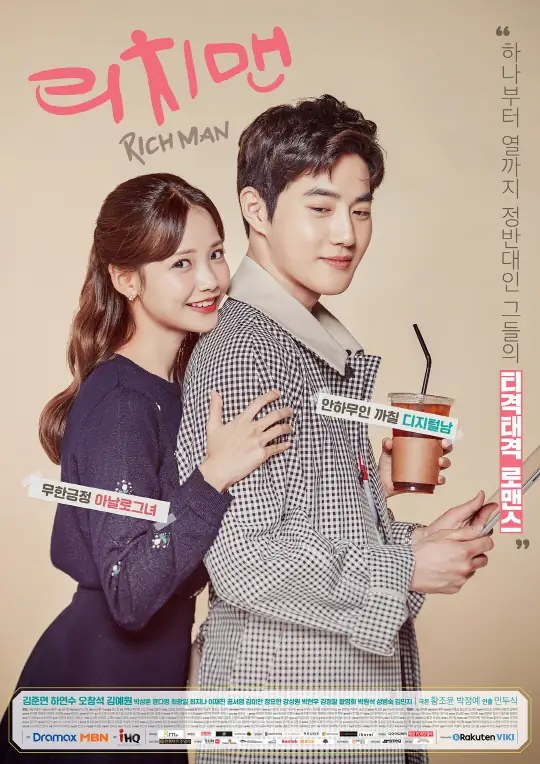 Kim Bo Ra is a talented student from Jeju Island who has one goal: to join Next In, the best IT company in Korea. 
Its CEO, Lee Yoo Chan, can't tell faces apart, except for hers, and they're drawn to each other because of their shared background.
8. Playful Kiss.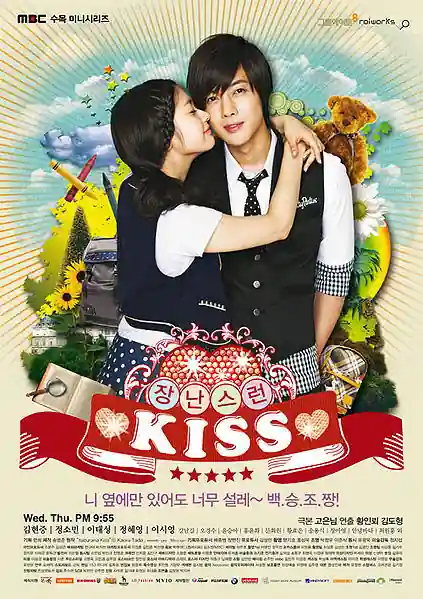 Seung Jo is Ha Ni's dream boy – tall, athletic, and brilliant. But he ignores her, even though she works hard to get his attention. 
Their lives change when Ha Ni's house collapses in an earthquake and she moves in with Seung Jo's family, after discovering her father and his father were very good friends back in the day. 
Now housemates, they're forced to run into each other at every turn and as Ha Ni's affection grows, Seung Jo finds out he isn't as immune to her silly charm as he thought. This is another incredibly popular Kdrama that's available to watch right now on Viki.
9. High-End Crush.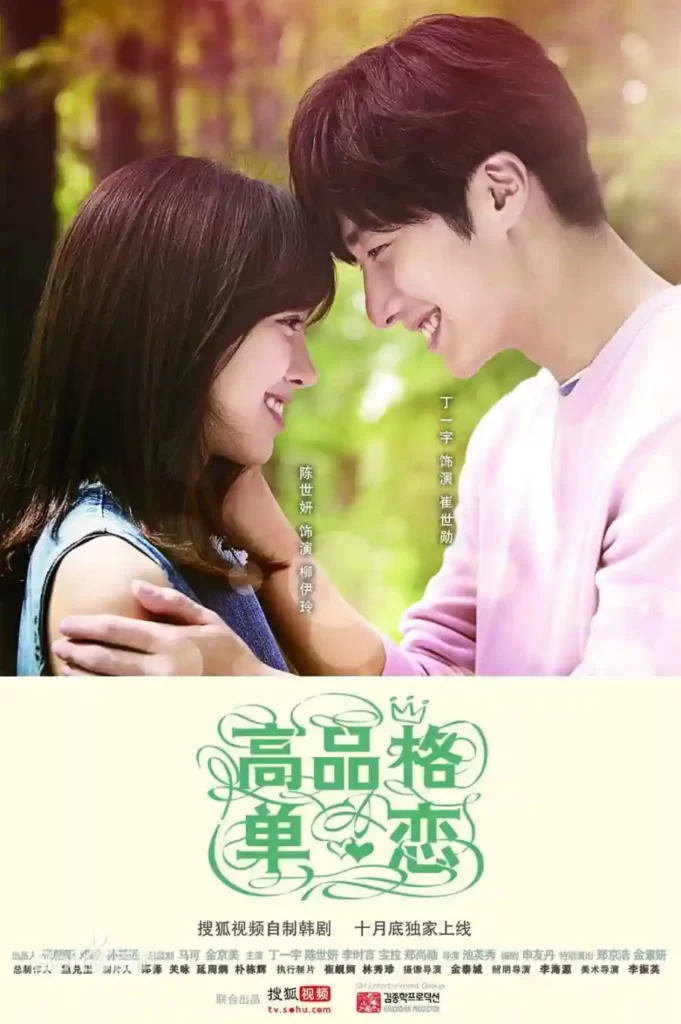 Choi Se Hoon (Jung Il Woo) is a K-pop mastermind who can turn anyone into a star, but he is also cold, proud, and distant. His world is turned upside down when he meets Lee Yi Ryung (Jin Se Yeon), a pure and simple girl from the countryside who has no interest in fame. 
He tries to recruit her, but she refuses, and when he falls in love with her, she pushes him away. Now, Se Hoon realizes that love is about much more than what he knew.
10. Devilish Joy.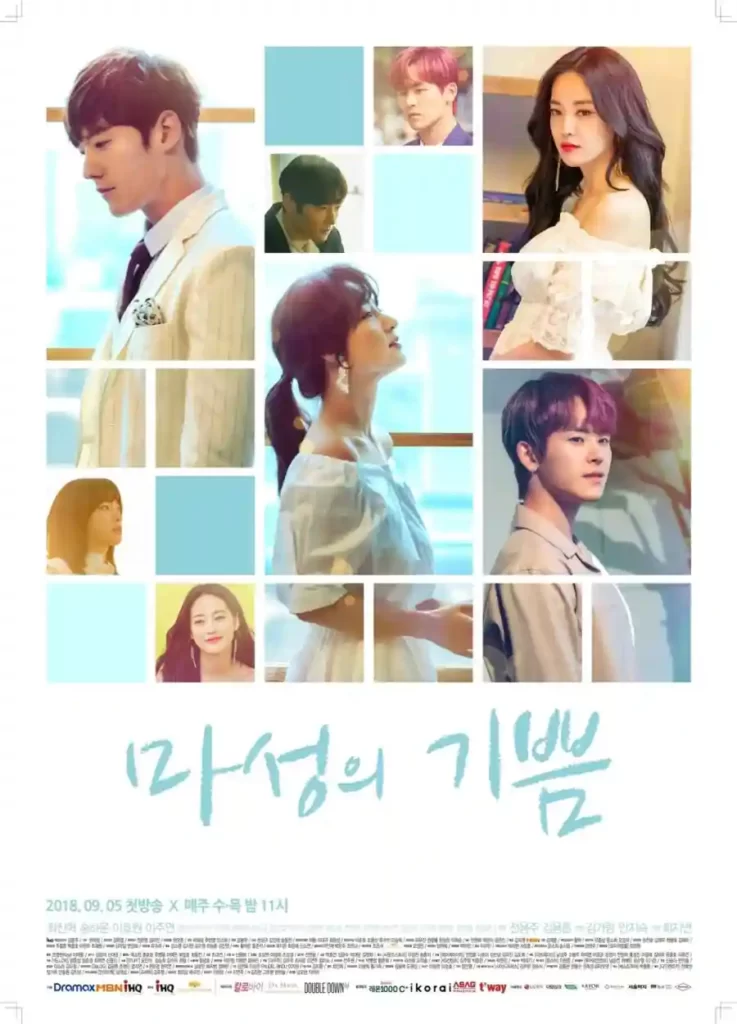 Every night, Gong Ma Sung, a brilliant doctor, forgets everything, but he manages to get by using notes to himself. 
When he meets Joo Gi Bbeum and they fall in love, he's thrown for a loop because, for the first time in a very long time, he has someone he desperately wants to remember. 
11. Heartstrings.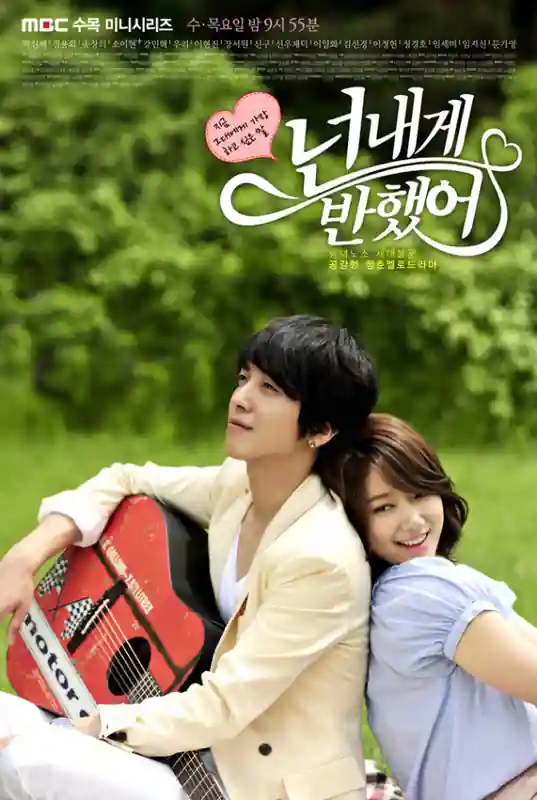 When rock meets folk, sparks fly in Heartstrings. Lee Shin (Jung Yong Hwa) is a rebellious band leader and guitarist, while Lee Gyu Won (Park Shin Hye) is a talented gayageum player and a folk music prodigy. 
They attend the same performing arts college but clash over their musical styles, and soon Shin dumps his dance teacher lover and decides to pursue Gyu Won. 
This was the pairing I wished for with all my heart while watching You're Beautiful, and this was spectacular. If you're in the mood for a full-blown order of nostalgia, then you're going to want to watch this Kdrama on Viki right now. 
12. River Where The Moon Rises.
To become the first Empress of Goguryeo, Princess Pyeong Gang (Kim So Hyun) is ready to face any obstacle. 
Smart, determined, and with a clear vision of her future, her plans are shaken when she crosses paths with On Dal (Na In Woo), a man who values peace above all. 
He captures her heart with his kindness and risks his life to keep her safe. And, their love is tested by the fierce competition for the throne among ruthless rivals.
13. Level Up.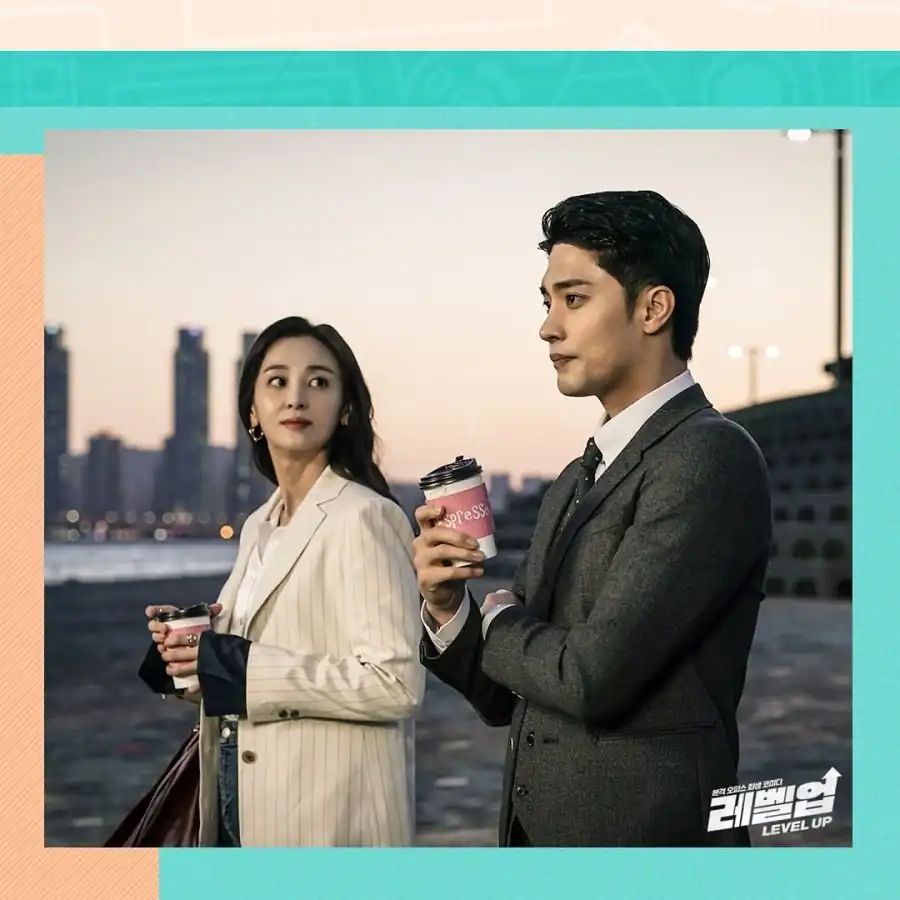 When Joybuster, a game company, faces bankruptcy, Ahn Dan Te (Sung Hoon), a cold and demanding director who turns around businesses, steps in as the new CEO. 
He meets his match in Shin Yeon Hwa (Han Bo Reum), a passionate game developer who leads the team, and they fight over everything, from the game design to the company culture. 
But sparks fly as they work together to save Joybuster from ruin. This is another fantastic Kdrama to watch on Viki that just might make your heart sing – that's to say, I absolutely loved it!
14. Ending Again.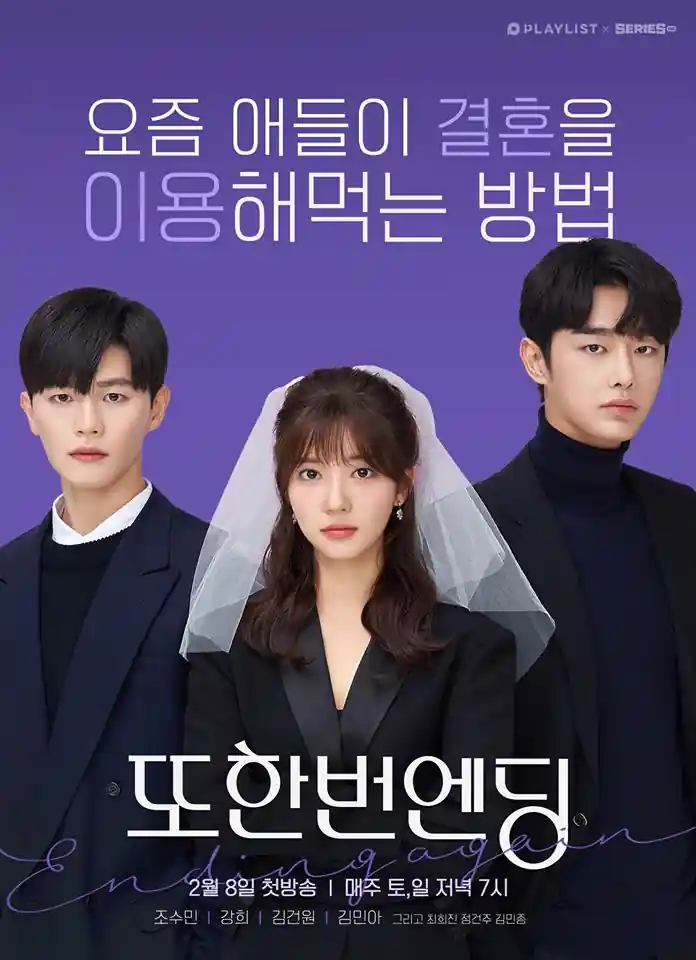 Cha In Young (Jo Soo Min) is a marketing intern at the Levan Art Museum with big aspirations, but her life crumbles when her boyfriend of eight years, Yoo Chan Hee (Kang Hee), dumps her and jets off. 
To make things worse, she gets duped by a dodgy real estate deal and faces homelessness. In a bind, she agrees to fake-marry her college junior, Do Yoon Soo (Kim Geon Won), an art management major who also needs dough. 
They aim to get government aid for newlyweds, but their plot is not smooth sailing. Especially when Chan Hee comes back.
15. Peng.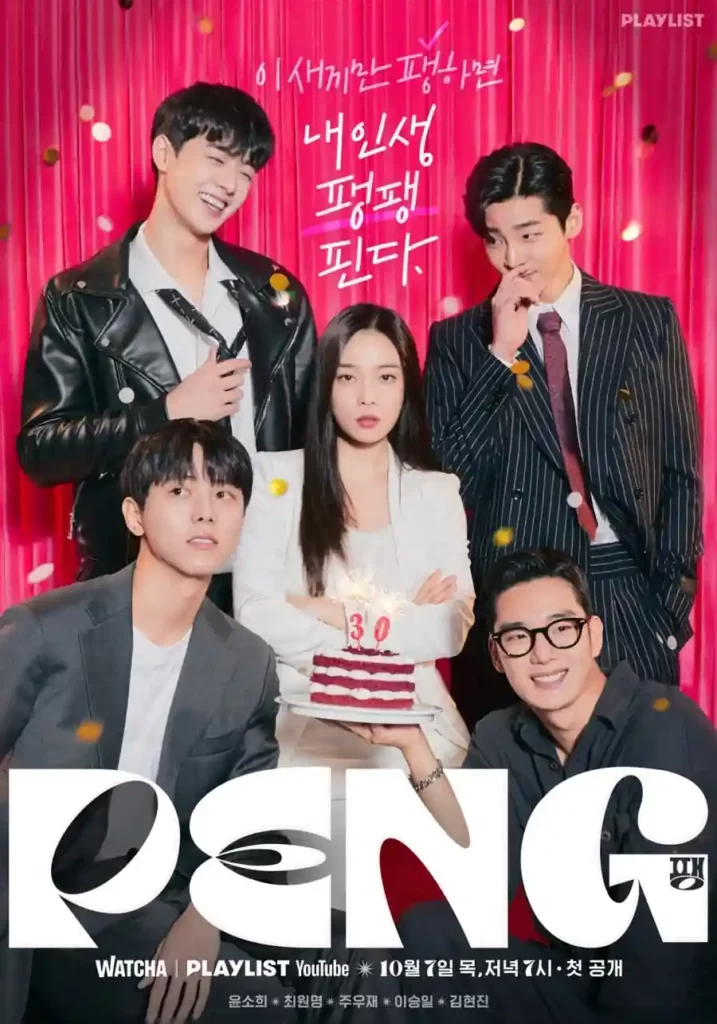 At thirty, Go Sa Ri (Yoon So Hee) hopes to leave her messy twenties behind, but her past catches up with her – Her ex-boyfriend reappears, her longtime friend Pi Jung Won (Choi Won Myung) develops a crush on her, and her charming boss Ki Sun Jae (Joo Woo Jae) starts making her heart skip a beat. 
As if that's not enough, a younger admirer Yeon Ha Rim (Kim Hyun Jin) declares his love for her. This Viki Original romantic Kdrama about finding yourself and your true love is perfect for a night-in, and it's so bingeable. 
16. Saimdang, Light's Diary.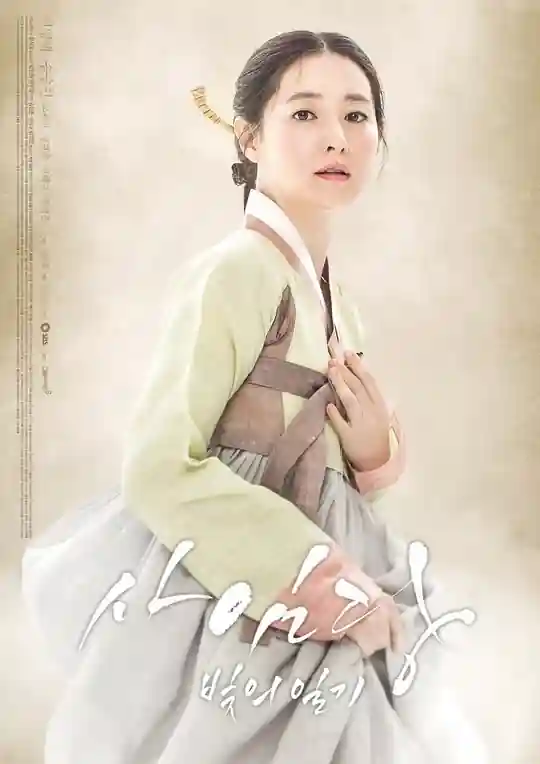 Seo Ji Yoon (Lee Young Ae) is an aspiring professor of art history, but her life falls apart when her husband runs from the mafia, her mentor betrays her over a controversial painting, and she discovers a diary of a legendary historical woman, Shin Saimdang (also Lee Young Ae). 
The diary uncovers Saimdang's romance with painter Lee Gyeom (Song Seung Heon) and the mystery of the painting. And, with the support of a passionate grad student and a friend, Ji Yoon fights to restore her life and career.
17. The Best Ending.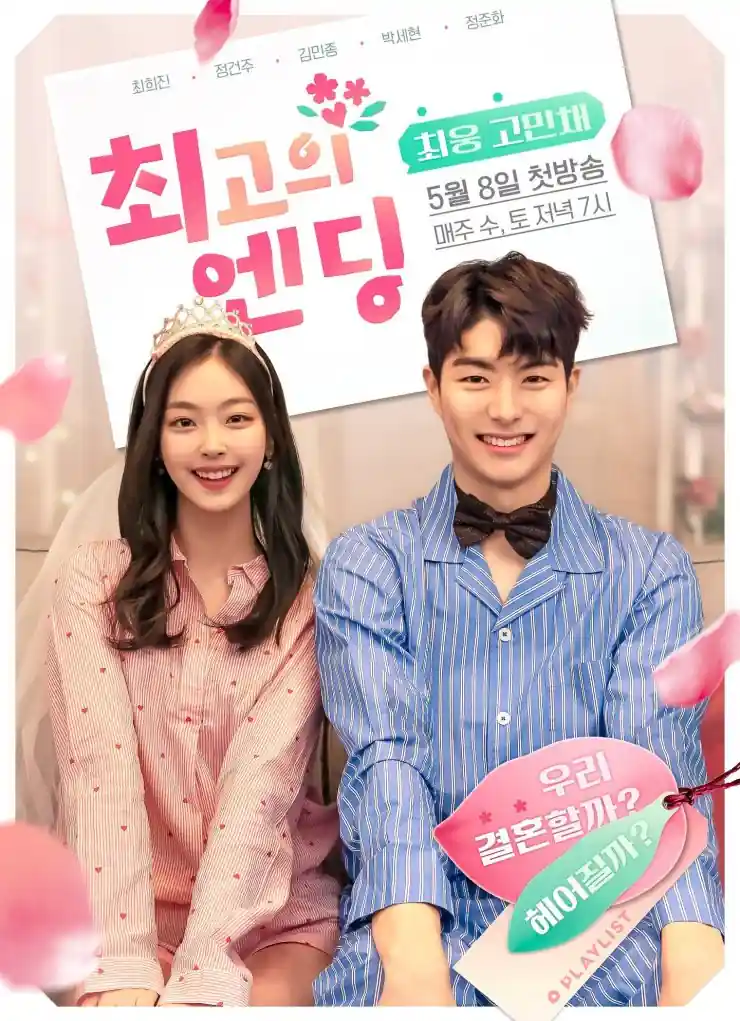 Choi Woong (Jung Gun Joo) and Go Min Chae (Choi Hee Jin) have been in love for eight years and achieved their goals together. Now they want to get married, but they have a problem: they are broke and can't afford a lavish wedding. 
They also have trouble finding satisfying jobs and it suddenly seems as though there are love rivals at every turn. And, their parents are not happy with their marriage plans either. As their wedding day approaches, it's becoming clearer than ever that their love is in danger. 
18. Time Of Memory.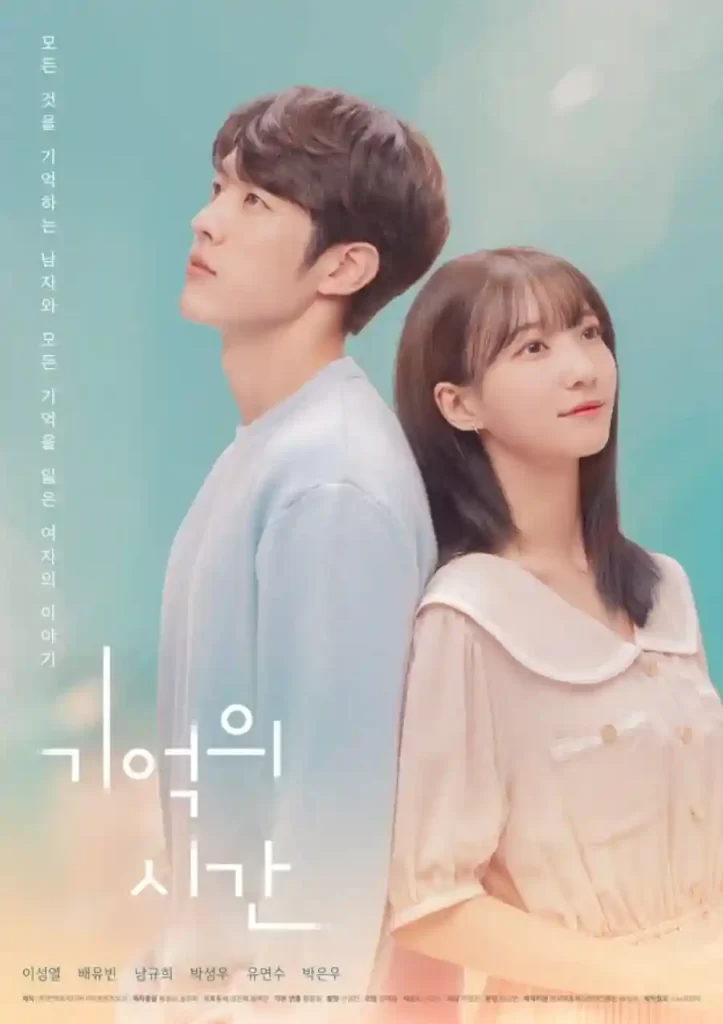 With his talent, looks, and wit, Jung Woo Jin (Sungyeol) is a rising star who can do no wrong. But he has a secret: he remembers everything he ever experienced. His memory haunts him with the past he wants to erase. 
On the other hand, Do Hae Soo (Binnie) is a woman who forgets everything after a month. That's to say, she has no choice but to live in the now, always starting over. When they cross paths, they are fascinated by each other's different conditions. But how can they make their love work when he can't let go and she can't hold on?
19. The Guilty Secret.
Woo Ji Soo (Kim Nu Ri) is a 17-year-old high schooler who loves her best friend's boyfriend, Jo Ah Sung (Jung Su Bin). But, she pretends to be happy for them, even when he asks her for advice and she acts as their messenger. 
Bursting with the need to share her feelings with someone, she shares her secret with So Mi Ji (Kim Seo Yeon), a new friend from a different school. But trouble arises when So Mi Ji joins her school and a mix-up leads to gossip about Woo Ji Soo and Jo Ah Sung. 
20. Blue Birthday.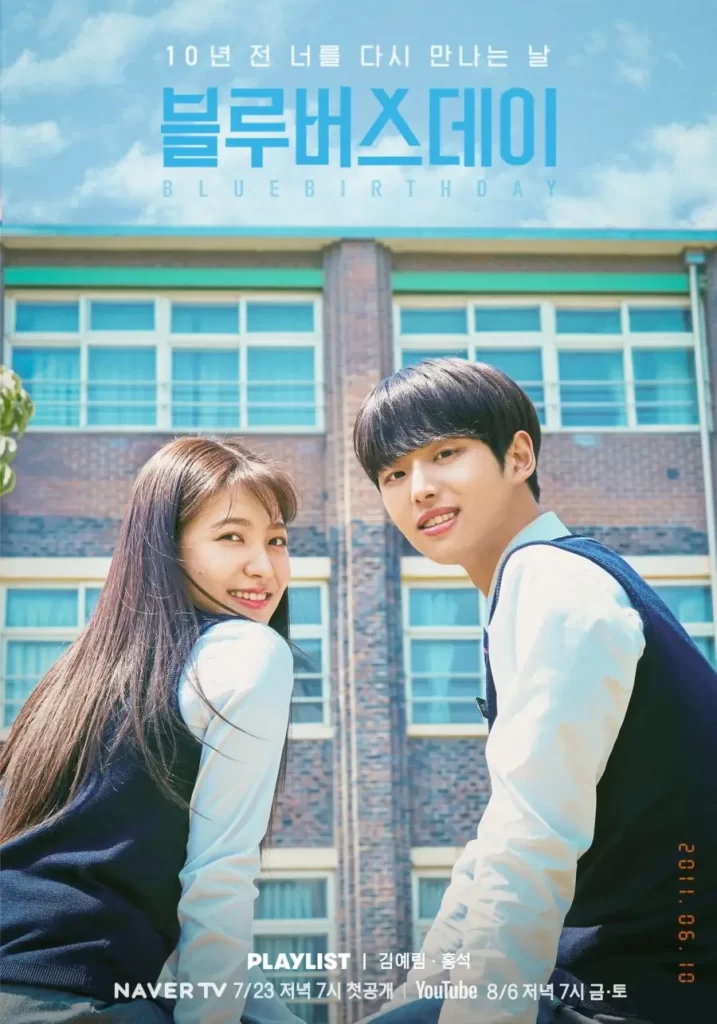 Ten years ago, Oh Ha Rin (Yeri) lost her first love and soulmate Ji Seo Jun (Hongseok) to suicide. She had planned to confess her feelings to him on her 18th birthday, but he left a note saying he felt the same way. 
Now, she discovers eight secret photos he snapped of them. When she burns one, she goes back to that time. This time around, she vows to save him, and she has to be smart, as each photo is a rare opportunity.
This Kdrama made me cry a good number of times, and I advise you to go in with tissues. If you want a Kdrama that's going to hit you right in the chest, this Kdrama is for streaming on Viki right now.
21. Phantom School.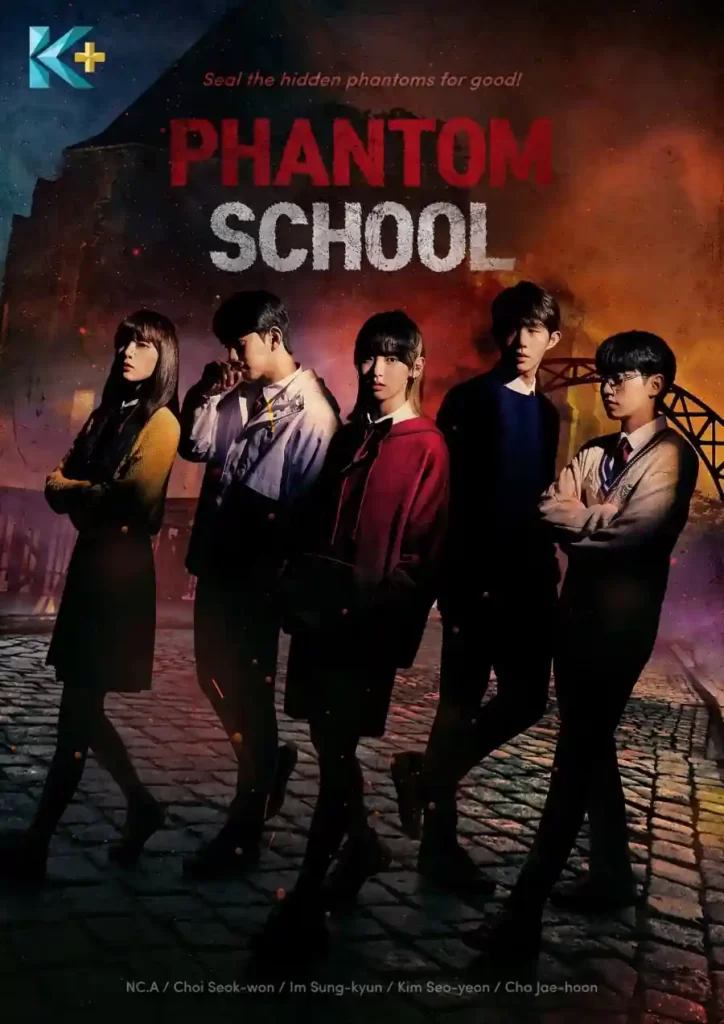 Evil phantoms lurk in a school that looks normal on the outside, and they corrupt some students with their dark power, while others resist as hunters. 
Lee Do Gyeom (Tan) is a brave hunter who tries to save his school from the ghostly threat. But he faces a tough challenge alone.
22. Andante.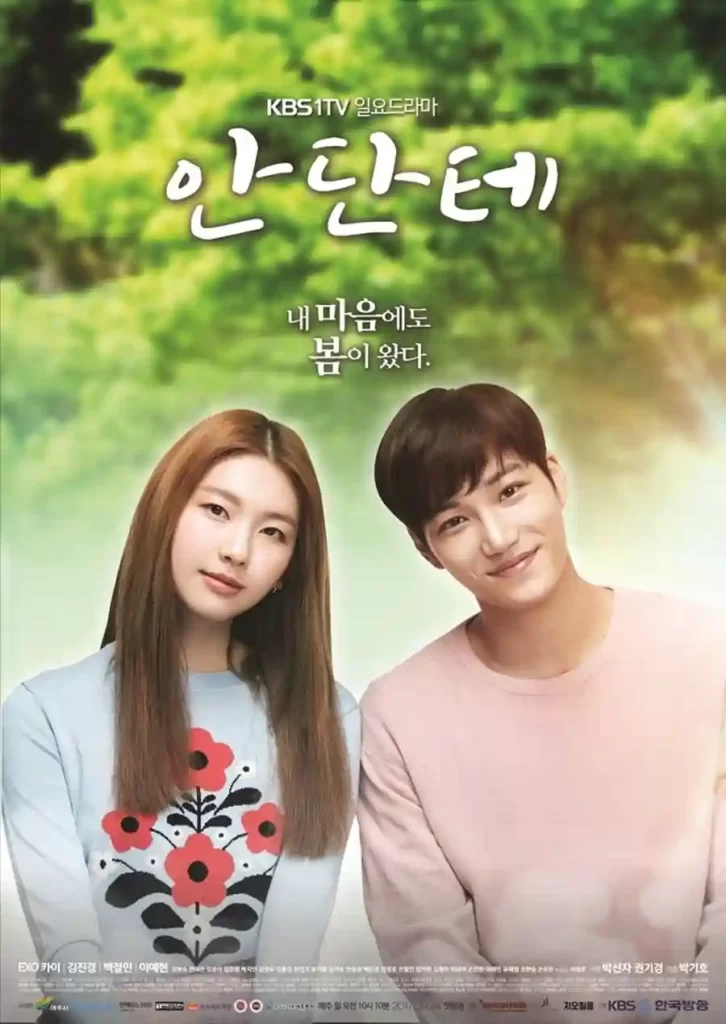 When Lee Shi Kyung and his sister move from the city to a rural town, they face a culture shock and a challenge to fit in at their new school. 
Lee Shi Kyung, a gaming enthusiast and a computer genius, befriends Park Ga Ram, the school's star student and aspiring doctor. He also catches the eye of Kim Bom, a sweet and cheerful girl who likes him. Lee Shi Kyung enjoys his new life with his friends, but a medical emergency puts everything at risk.
23. Single Wife.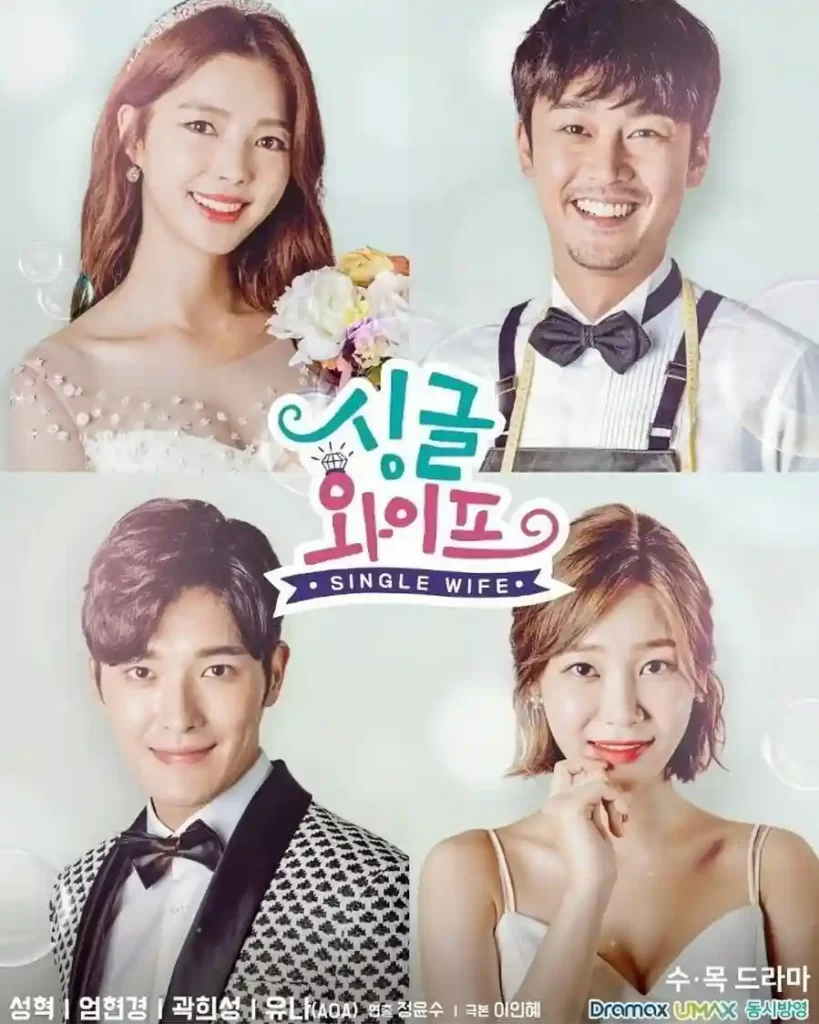 Lee Ra Hee (Uhm Hyun Kyung) has it all: a successful career as a designer and a handsome fiancé, Hwang Jae Min (Kwak Hee Sung), who runs a hotel. But her plans for a perfect wedding are ruined when she learns that her first marriage to Lee Min Hong (Sung Hyuk) was never legally dissolved. 
Things get even more complicated when Min Hong suffers an accident and forgets their divorce. With her ex-husband back in her life and her rival, Hwang Hyo Rim (Yuna), waiting for a chance to steal Jae Min, Ra Hee's plans to remarry almost seemed to have gone up into smoke. 
24. Wind-bell.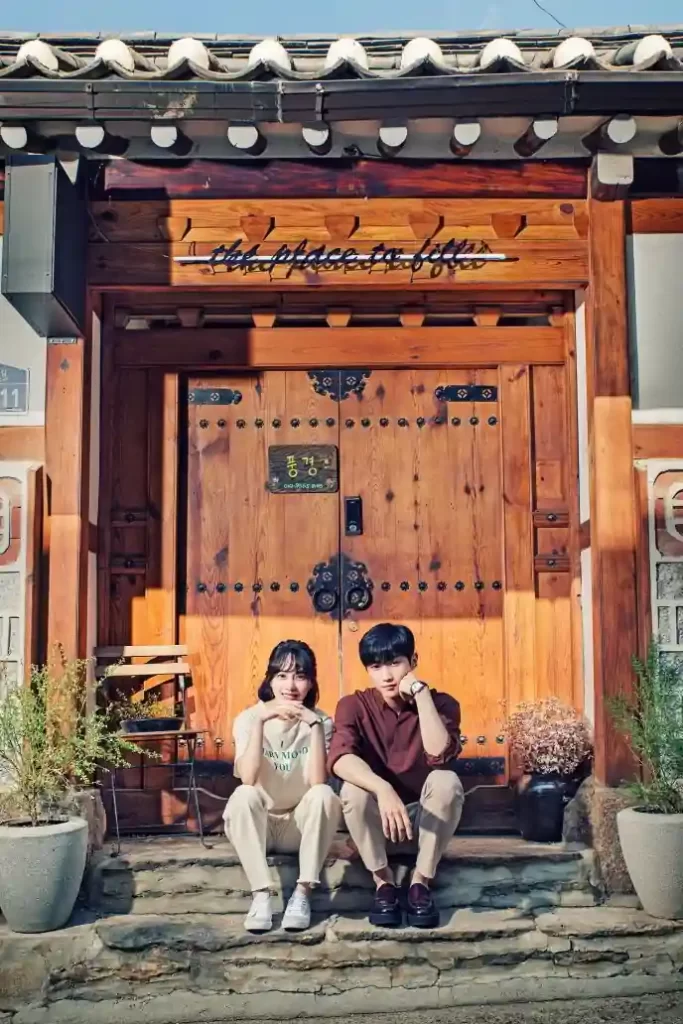 Daniel, a Korean-American writer, returns to Seoul to meet his birth mother after being adopted by a US family. In Seoul, he works with Yeo Jin, a helpful editor, to publish his book in Korea. 
And as they explore Seoul's scenic spots, such as the Han River and Bukchon, they fall in love slowly.
25. Heaven's Garden.
Disowned by her father for marrying a divorced man with a daughter, Jung Jae In (Yoo Ho Jeong) lives in Seoul with her husband Tae Sub (Kim Ho Jin), and her two daughters. 
And when Tae Sub goes bankrupt and is arrested, Jae In bails him out with all her money, but he betrays her with another woman. 
Jae In returns to her father's home in the scenic Kangwon Province, where she faces her past and her family.
---
There are so, so, so many amazing K-dramas on Viki that will make you laugh, cry, swoon, and gasp with their brilliant plots and the cast's performances. 
Whether you're looking for romance, comedy, action, or fantasy, there's a K-drama for you on this list. 
If you love Viki and you're in the mood for some more recommendations, here are a few posts you might enjoy:
■ 25 Must-watch Kdramas based on Webtoons to keep you glued to your screens
■ Top 25 Historical Kdramas To Binge Today
■ 25 Must-Watch Indonesian Movies To Add To Your Watchlist
■ 34 Amazing Kdramas With English Subtitles To Watch On Youtube