If you're anything like me, you'll know that Kdramas based on webtoons hit that sweet spot of entertainment. 
There's something truly special about watching a Korean drama come to life from the pages of a webtoon, and I'm sure many of you feel the same thrill!
Whether you're eager to dive into the cinematic world of your favorite webtoon or, like me, you love making those exciting comparisons between the source material and its on-screen adaptation, you're in for a treat. 
This post is packed with recommendations to satisfy your cravings for both captivating dramas and the stories that inspired them. 
So, grab your most comfy blanket, and your favorite snack, and get ready to find your next great binge-able Kdrama!
Here are 21 must-see Kdramas based on webtoon that are worth watching:   
1. Itaewon Class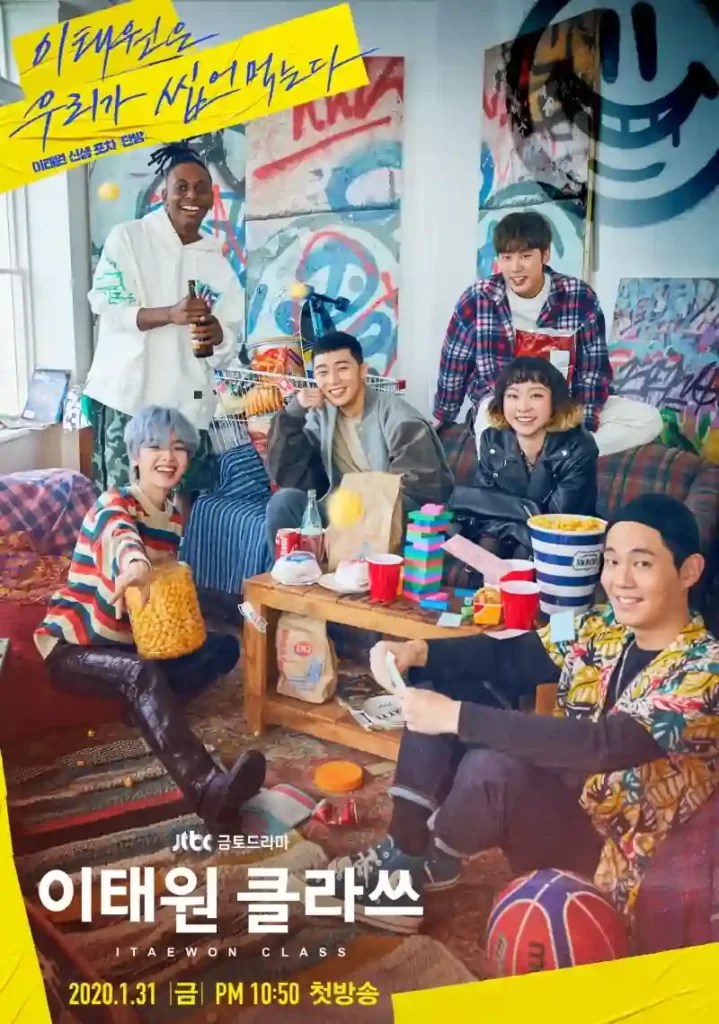 Itaewon Class is based on a very popular webtoon of the same name. 
This beloved slice-of-life romantic Kdrama follows Sae-ro-yi, who suffers misfortune after misfortune and ends up opening a pub in Itaewon.
Featuring a colourful and highly talented cast ensemble (no, really!), Itaewon Class is one Kdrama you wouldn't forget in a hurry. 
There are marked differences in the adaptation, but it's just as great – A few characters have been added, and some storylines tweaked to provide a whole cinematic experience, and it's even more enjoyable!
2. Sweet Home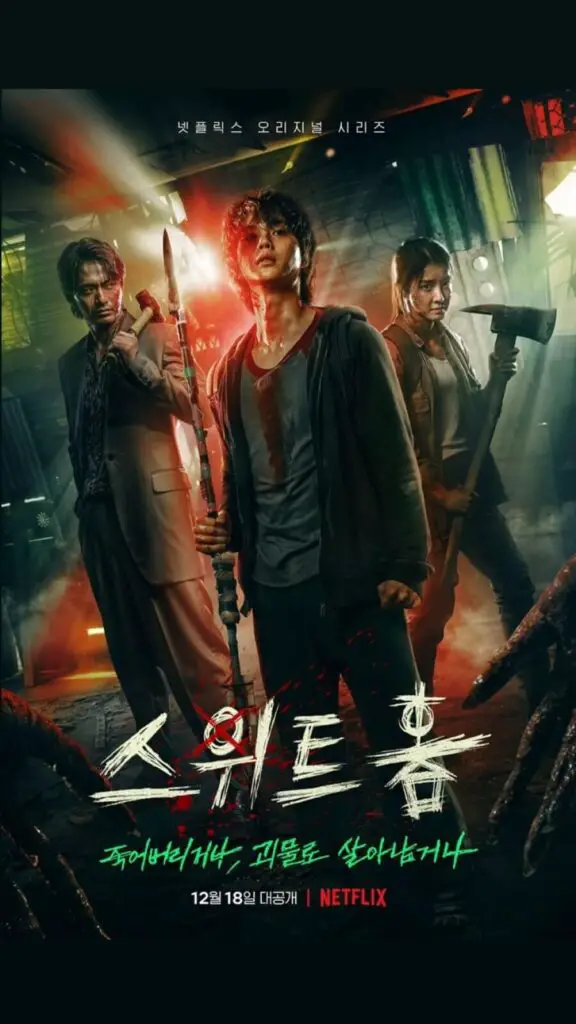 Sweet Home is a gripping adaptation of the beloved webtoon by Kim Dan Bi and Hwang Young Chan. 
Song Kang truly stands out as Hyun Soo, a young orphan who finds himself in a peculiar small apartment, where he encounters a series of eerie occurrences. 
As a deadly virus transforms people into monstrous beings, Hyun Soo and his fellow residents are forced to wield weapons and fight for their survival in a world on the brink of chaos.
Related: 12 Korean Movies & Dramas About Zombies You Need To Watch
3. Hellbound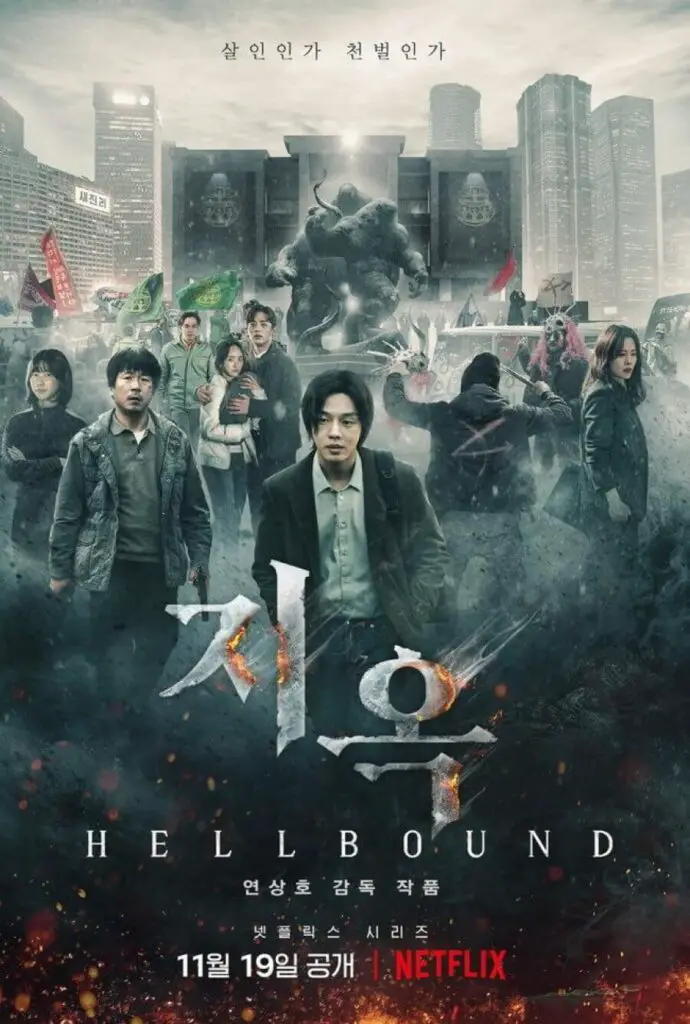 This Kdrama, sharing the same title as its webtoon counterpart, delves into the expansion of a hyper-religious sect in a world plagued by the sudden emergence of menacing supernatural entities. 
And, boasting a talented cast, an engrossing plotline, breathtaking visuals, and impressive CGI, Hellbound is a Kdrama adaptation of a webtoon that deserves a spot on your must-watch list.
4. Jinxed At First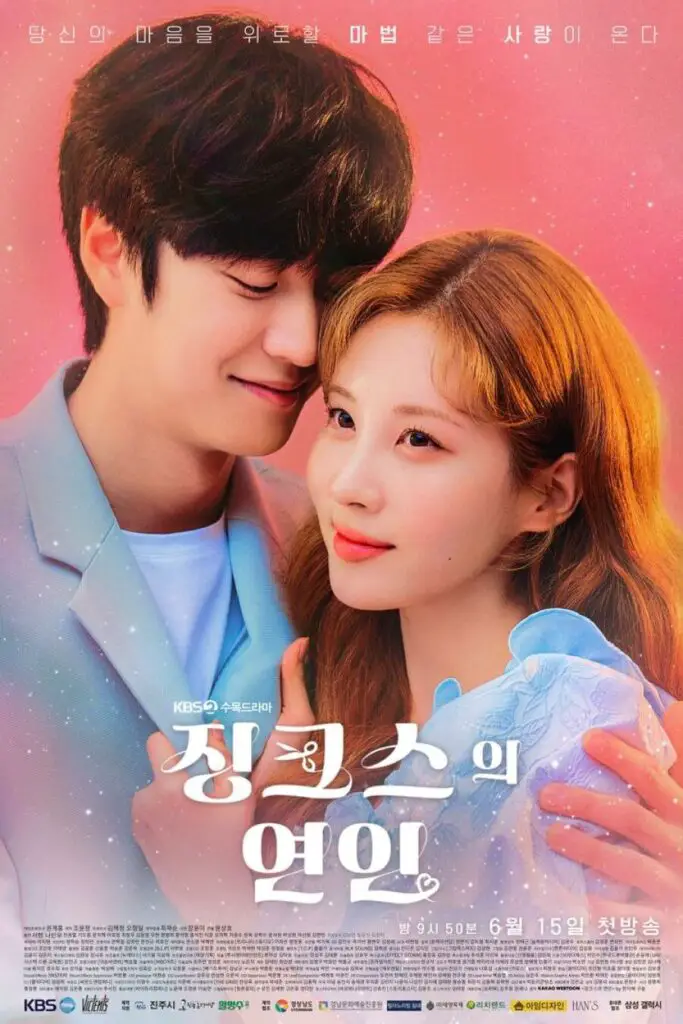 If you're looking for a hilarious Kdrama with an engaging storyline, Jinxed at First is a must-watch. 
Adapted from the webtoon "The Jinx's Lover" by Han Ji Hye and Gu Seul, it brings fairy tale elements to life with a charming yet powerful female lead and a responsible young man. 
Together, they create a dynamic duo that, combined with a comical cast, promises an unforgettable cinematic experience.
5. Love In Spring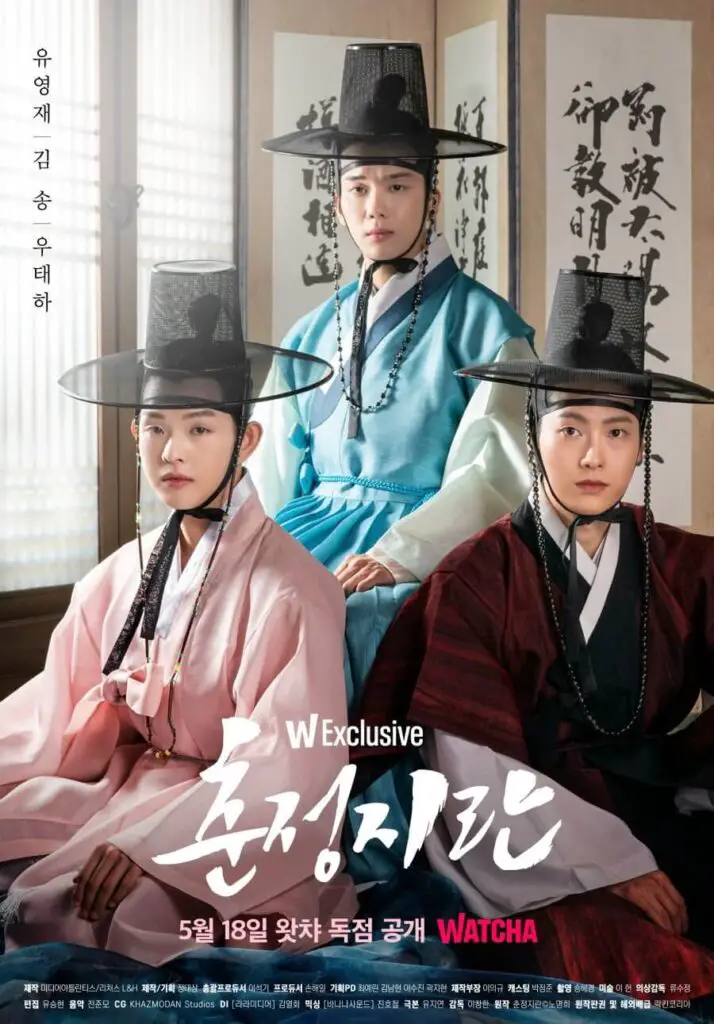 A common thread in webtoons adapted into Kdramas is that they're usually in the contemporary genre, so this historical Kdrama based on a webtoon was really exciting to watch. 
I love Saeguks, and I appreciated the depth of the characters and the sheer beauty of their relationship. 
This romantic BL Kdrama is also adapted from a webtoon of the same name and follows a poor nobleman who accidentally comes across a cross-dresser. 
The actors pulled their weight, and the execution was beautiful, with the growth of their relationship portrayed in the most beautiful ways. 
Also see: 15 Must-watch Asian BL Dramas of 2023 (So Far) To Add To Your Watchlist
6. Seasons Of Blossom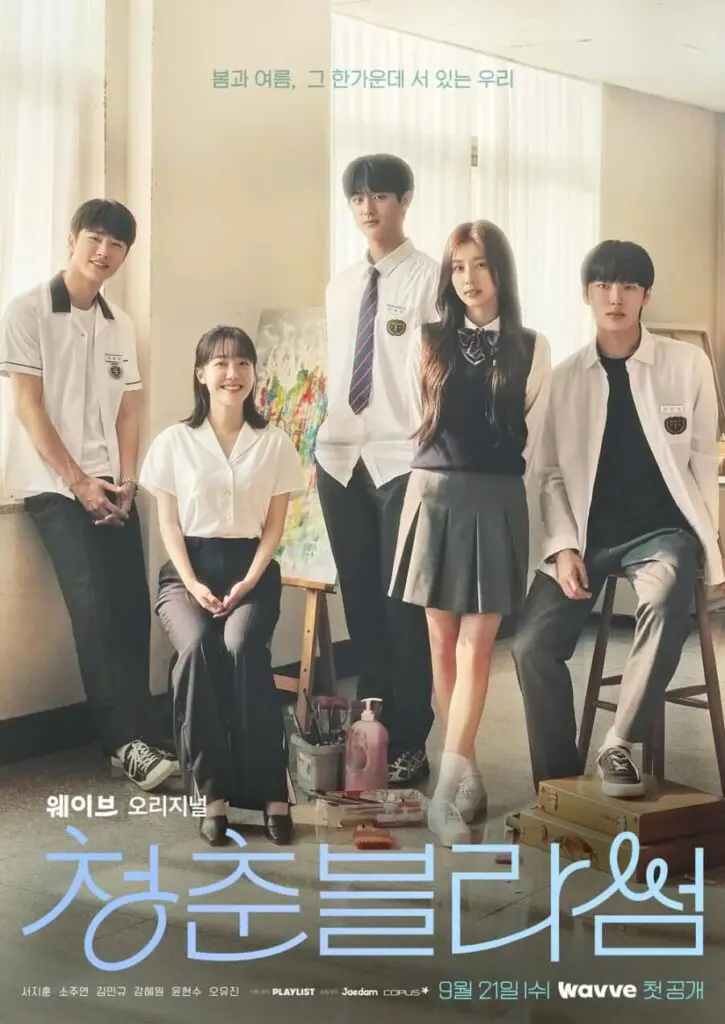 This Kdrama is all about a friend and a younger brother on a quest to find out why their friend and older sister passed away. 
The show dives deep into their relationships, and even if you don't usually get emotional, this one might get your tears flowing. 
It's actually adapted from a webtoon by Hongduck and Nemone, so you can see how it stacks up against the original. 
7. Mama Fairy and the Woodcutter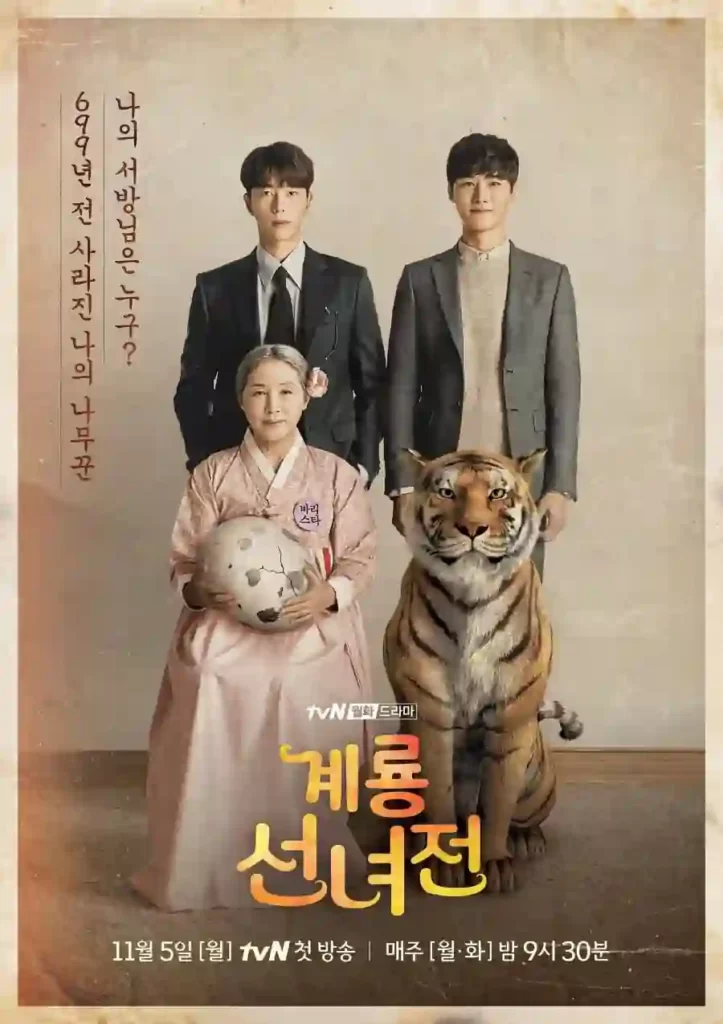 Based on the same-name webtoon, this Kdrama truly aimed high, and its execution was flawless. 
It weaves fantasy elements seamlessly into a romantic storyline without overwhelming it, which surprised me. 
The character growth was impressive, and I appreciated the educational aspects woven into the plot.
This is another one of the best Kdramas based on webtoons you absolutely need to check out ASAP. 
Related: Top 15 Fantasy Kdramas Worth Binge-Watching This Weekend
8. Feel Good to Die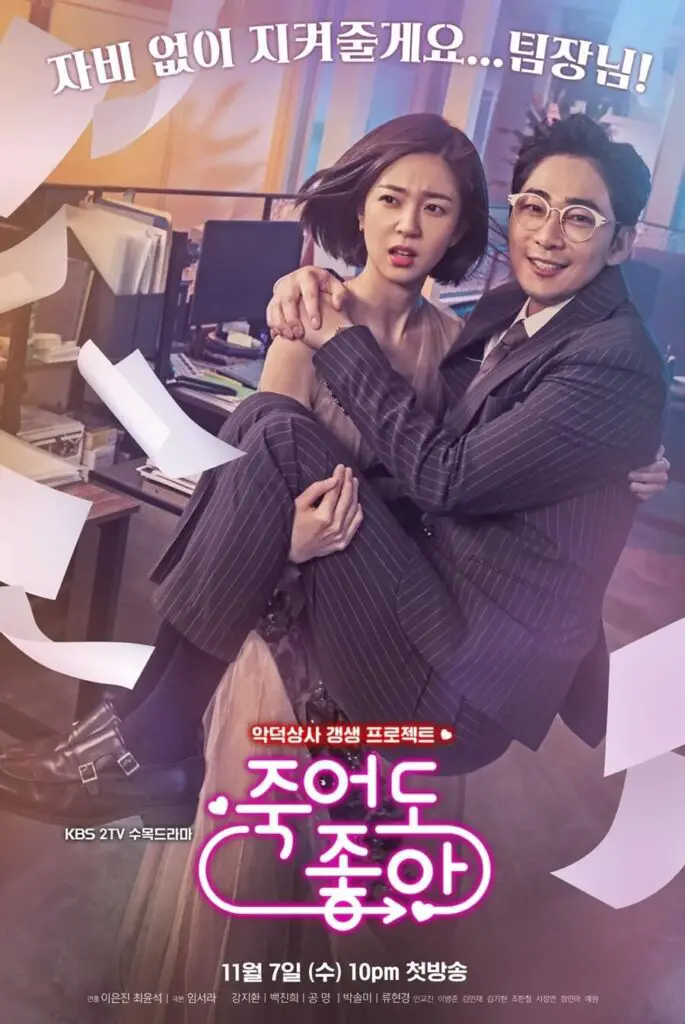 If you're into Kdramas with a prominent time-loop theme, this one is a gem. 
I'm usually cautious with such dramas due to potential repetitiveness, but this sweet drama was a delightful surprise, as I found the character growth and plot progression engaging and well-structured. 
Roo Da and Jin Sang, an unexpected pair, ended up making perfect sense by the end, and I was seriously rooting for them. 
This Kdrama is also adapted from a webtoon, and if it's anything like the drama, it's bound to be enjoyable.
9. Aftermath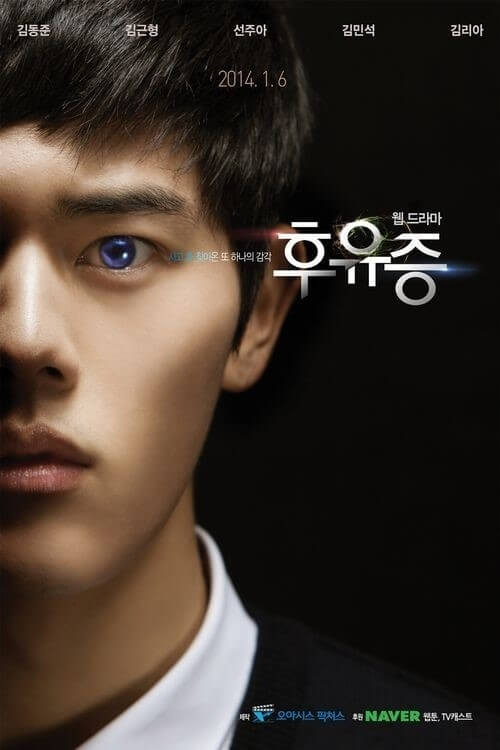 Aftermath is really special because of its one-of-a-kind story, thanks to the awesome webtoon it's based on. 
It's not the first time we've seen someone with superpowers, but Dae Young's ability to spot potential murderers is totally new to me. 
His mission to help people and the consequences of his power make the show really interesting. 
And even though each episode is short, it's full of excitement, and I feel you should definitely give this Kdrama a watch! 
10. Amanza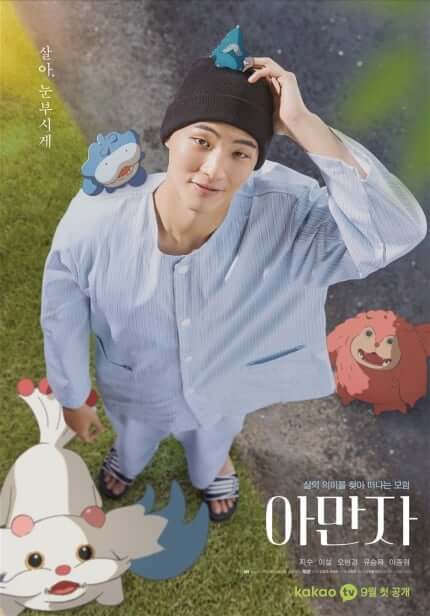 Based on a webtoon with the same name, Amanza is a mini-series that truly touched my heart and brought me to tears multiple times. 
It tells the story of a young man facing terminal stomach cancer, who retreats into his own mind, taking us along into his imaginary world. 
At moments, we're confronted with his real-time suffering outside of his world. 
It's a heart-wrenching experience, and I wholeheartedly recommend it to everyone – get your tissues ready!
11. Her Bucket List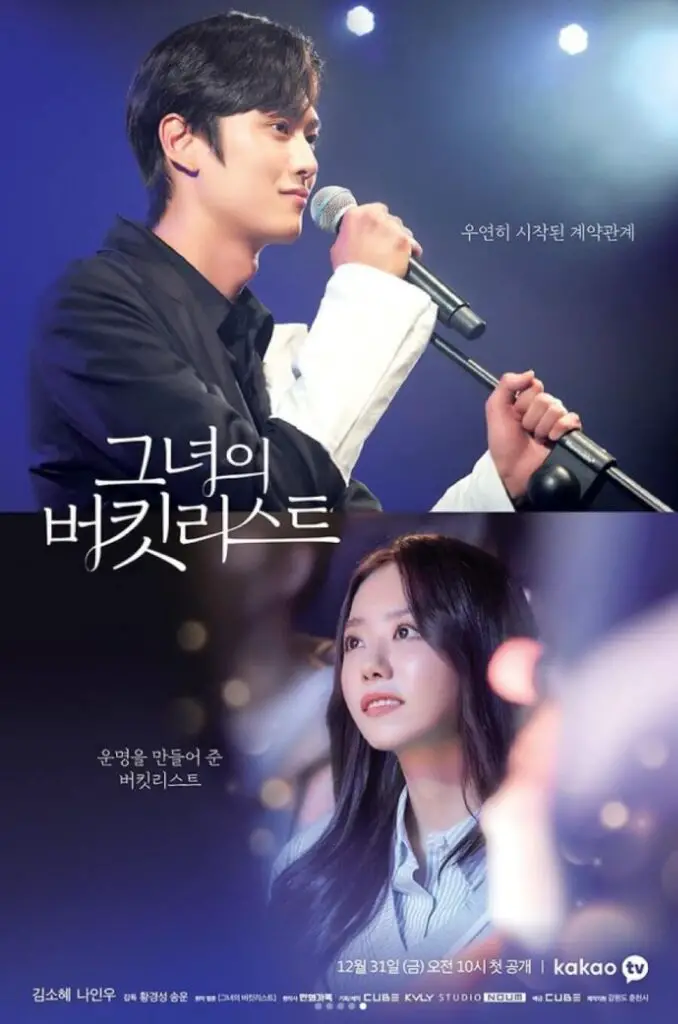 When Ra Ri's boyfriend dies, she's heartbroken and considers joining him in death. 
But, she soon finds a wishlist they made together years ago by chance. 
This gives her a new purpose, and she decides to complete everything on the list. 
With the help of Mi Kyung, who's shy on stage, they check off the items and learn that love can appear in unexpected ways. 
This is another super interesting romantic Kdrama based on a webtoon that's sweet in all the ways that count. 
Also see: 24 Heartwarming High School Korean Dramas You Should Watch ASAP
12. My Roommate Is A Gumiho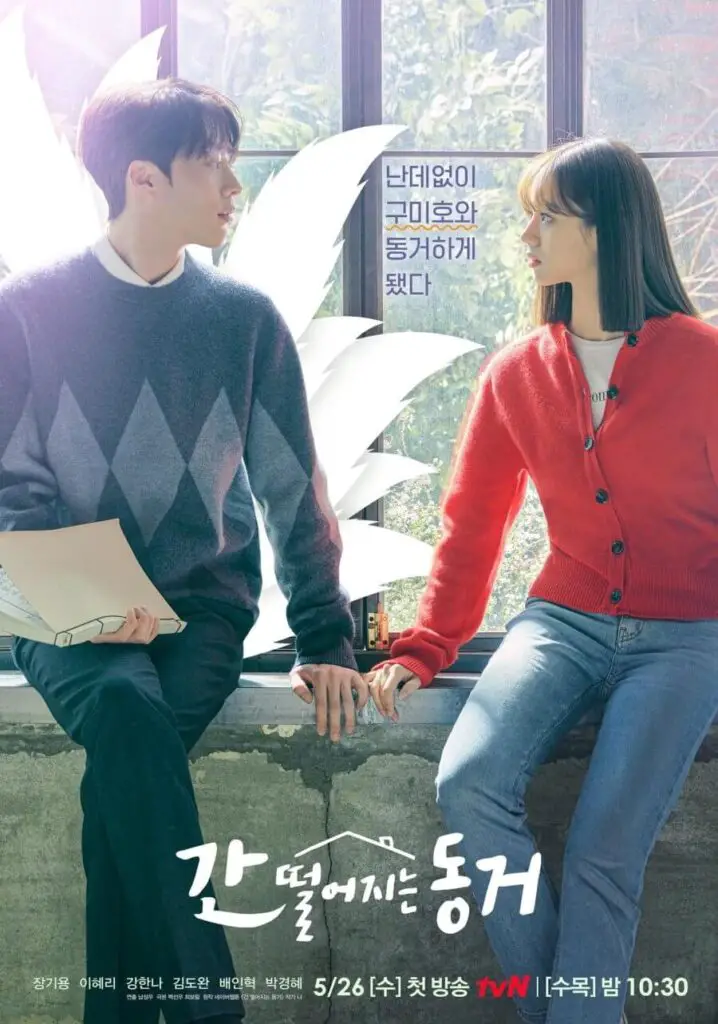 Believe it or not, I found my true love through this drama. 
Come and Hug Me was good, but this one, My Roommate is a Gumiho, is something else. 
This time around, Jang Ki Yong plays Woo Yeo, a nine-tailed fox who accidentally loses the human energy he has been collecting to Lee Dam, and their story kicks off. 
You'll laugh, feel, and get the full Kdrama experience, and just like the others on this list, it's based on a cool webtoon with the same name.
13. The Uncanny Counter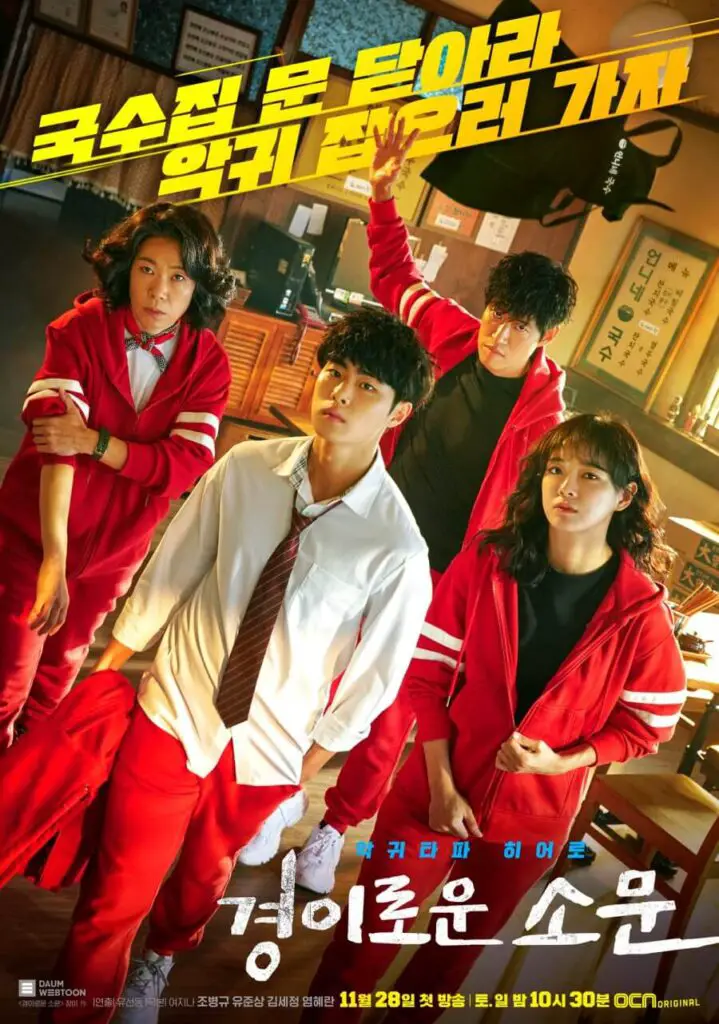 If you've seen adaptations before, you know casting can be hit or miss. 
But in The Uncanny Counter, it's like the actors were made for their roles. 
So, if you're into a Kdrama about a team of demon hunters battling malevolent spirits and tackling various challenges, this one's a must-watch.
Related: 23 Interesting Kdramas to Watch If You Loved The Uncanny Counter!
14. Clean With Passion For Now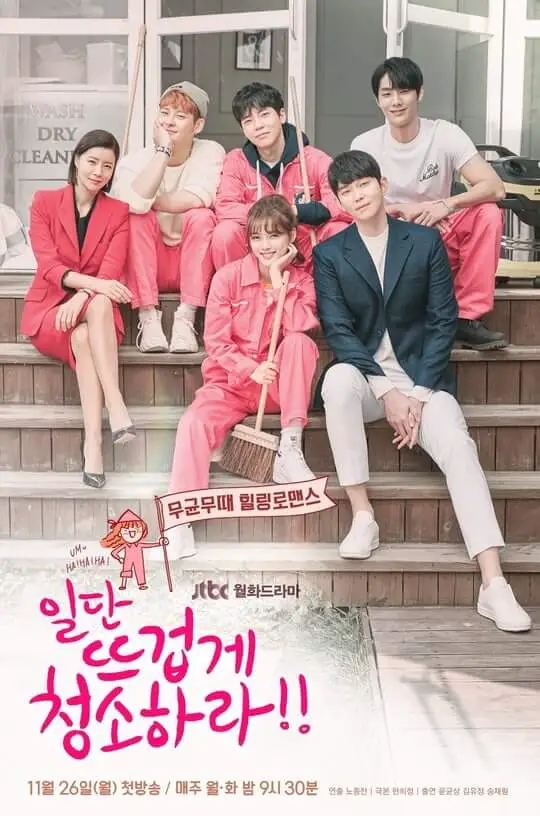 This romantic Kdrama is also adapted from a webtoon with the same name, and it follows the journey of a CEO with severe mysophobia running a top-tier cleaning company. 
He crosses paths with a down-on-her-luck woman willing to get her hands dirty. 
Their initial rocky employer-employee dynamic transforms into one of the most romantic tales I've seen in years. 
It's packed with laughter, and emotions, and the characters' vulnerability, along with the faithful adaptation of webtoon scenes, makes this drama incredibly memorable.
15. Yumi's Cells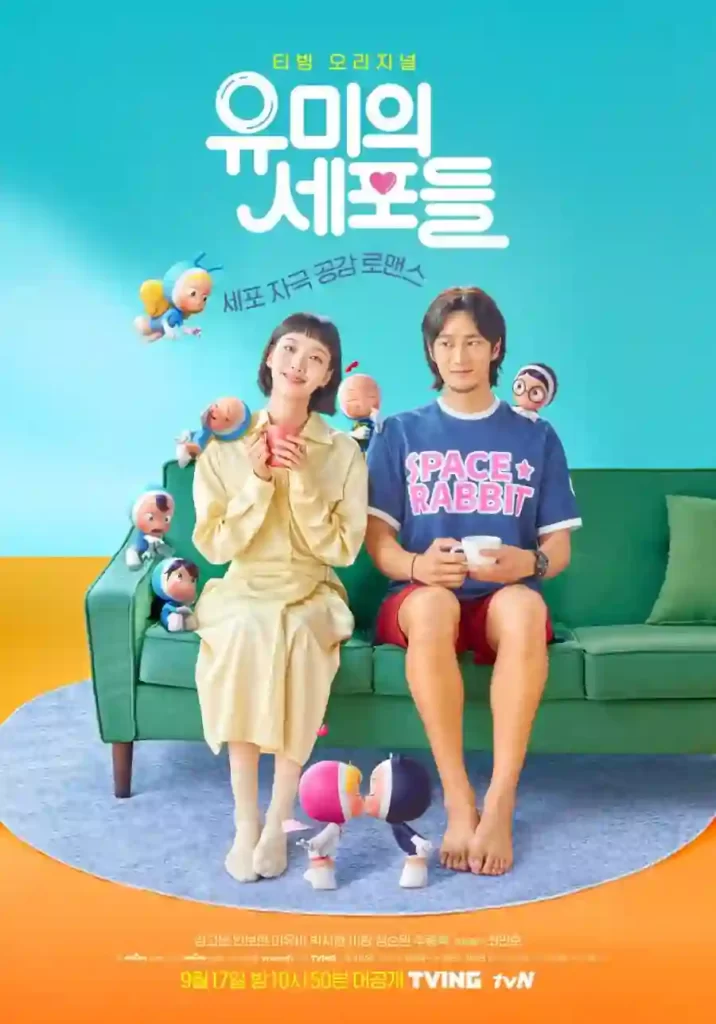 Featuring Kim Go Eun as Kim Yu Mi and Ahn Bo Hyun as Ku Woong, this one-of-a-kind Kdrama, based on a webtoon, will definitely take you on an emotional rollercoaster. 
It's a delightful mix of laughter, thrills, and cringe-worthy moments that explore the depth of human emotions.
I adored every second of this drama, and the visuals are simply stunning. 
The blend of animation and live-action is seamless and far from off-putting – You'll love it!
16. Memorist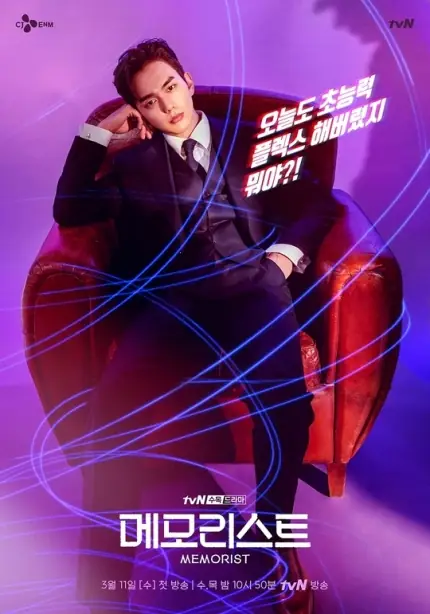 This Kdrama packs the most mind-blowing twist I've seen, and I still think about it today.
Yoo Seung Ho stars as Dong Baek, who can read memories through touch, and while light on romance and a bit slow to start, it quickly became a favorite of mine. 
The murder investigation amps up the suspense, offering a refreshing break from romance-heavy webtoon adaptations.
This thriller Kdrama based on a webtoon will keep you glued to your screen and on the edge of your seat, so it's perfect if you're in the mood for something immersive. 
Related: 10 Action and Thriller Kdramas That Will Keep You Coming Back for More
17. Dinner Mate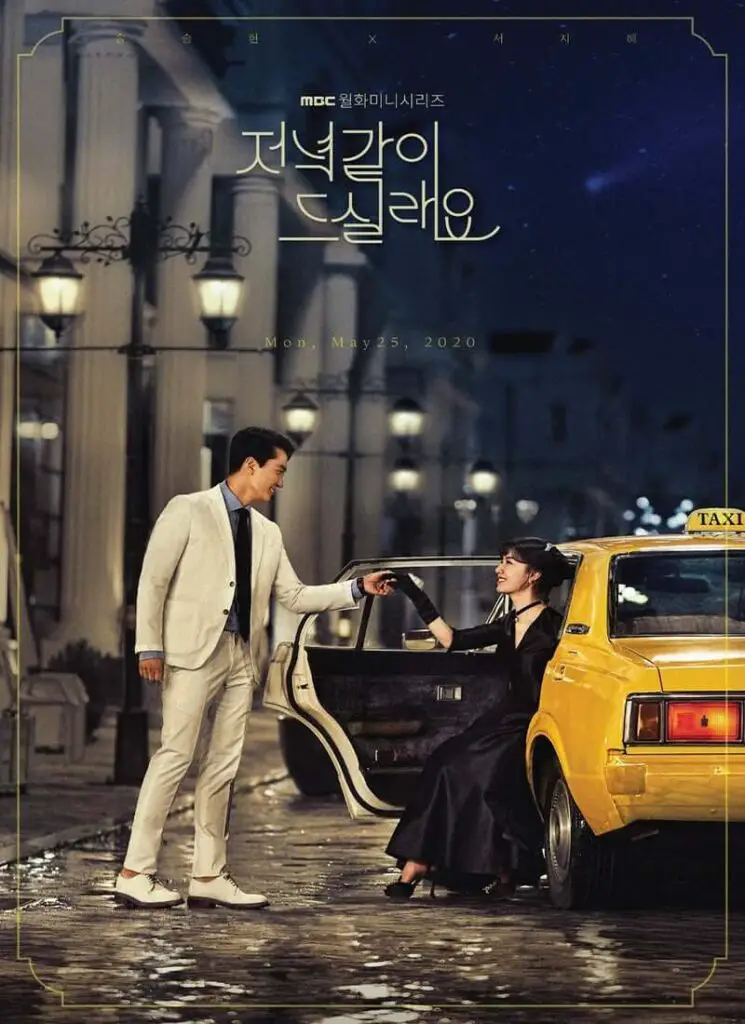 Based on the webtoon 'Would You Like to Have Dinner,' this Kdrama brings food front and center. 
What I love most is how they've woven the leads' mutual love for food into a unique storyline. 
Those drool-worthy shots and engaging plot? Chef's kiss!
When Hae Kyung and Do Hee meet on Jeju Island, they bond over their shared passion for food, leading to unexpected adventures and heartwarming moments. 
It's a beautiful journey of healing and new beginnings, and if you're a foodie, this one's a must-watch!
18. Women At A Game Company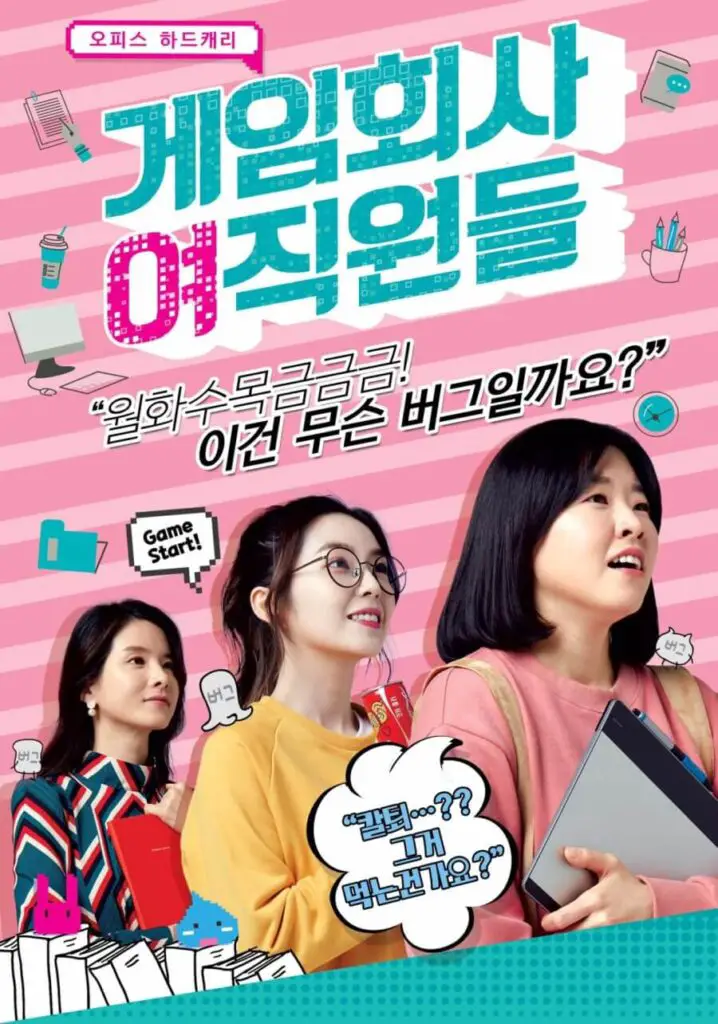 This drama is an absolute delight, and it features some of the strongest, smartest, and brightest female leads in Kdrama.
Women At A Game Company revolves around three pals working at a mobile games company, where their pitches often fall flat. 
But when they're pushed to create something entirely fresh after yet another setback, their journey becomes an endearing one. 
And, take it from me when I say that there's no way you won't enjoy watching them bond and grow closer while taking on this unique challenge.
19. The Best Moment To Quit Your Job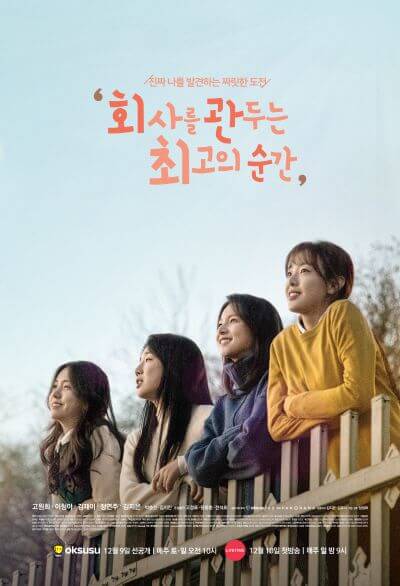 This top Kdrama based on a webtoon hit me right in the feels, and yes, the tears were real. 
As a twenty-something who has wrestled with the 'when to quit my job?' dilemma more than once, I connected deeply with this series. 
Sure, it's got its trademark melancholy vibes and a somber tone throughout, but there's a wealth of wisdom here. 
The Best Moment to Quit Your Job centers on four friends in their twenties, each chasing different dreams and facing their own workplace battles. 
It's raw, emotional, and unflinchingly portrays the fragile yet resilient bonds of friendship amidst trying times.
Also see: 14 Unique Slice of Life Kdramas That Embrace Everyday Stories
20. Imitation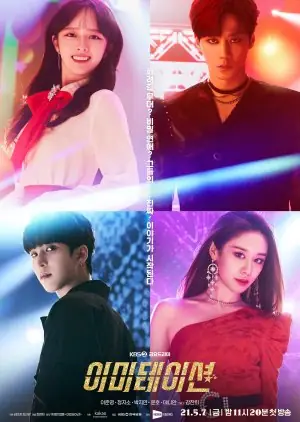 I fell head over heels for idols thanks to True Beauty, and it left me smitten with every character.
Although True Beauty didn't dive deep into the idol world, it piqued my interest. 
Imitation, based on the Webtoon of the same name, takes us into the lives of older teens navigating the cutthroat entertainment industry. 
With a focus on their relationships and career journeys, it's an utterly captivating drama that'll keep you glued to the screen from start to finish!
21. What's Wrong With Secretary Kim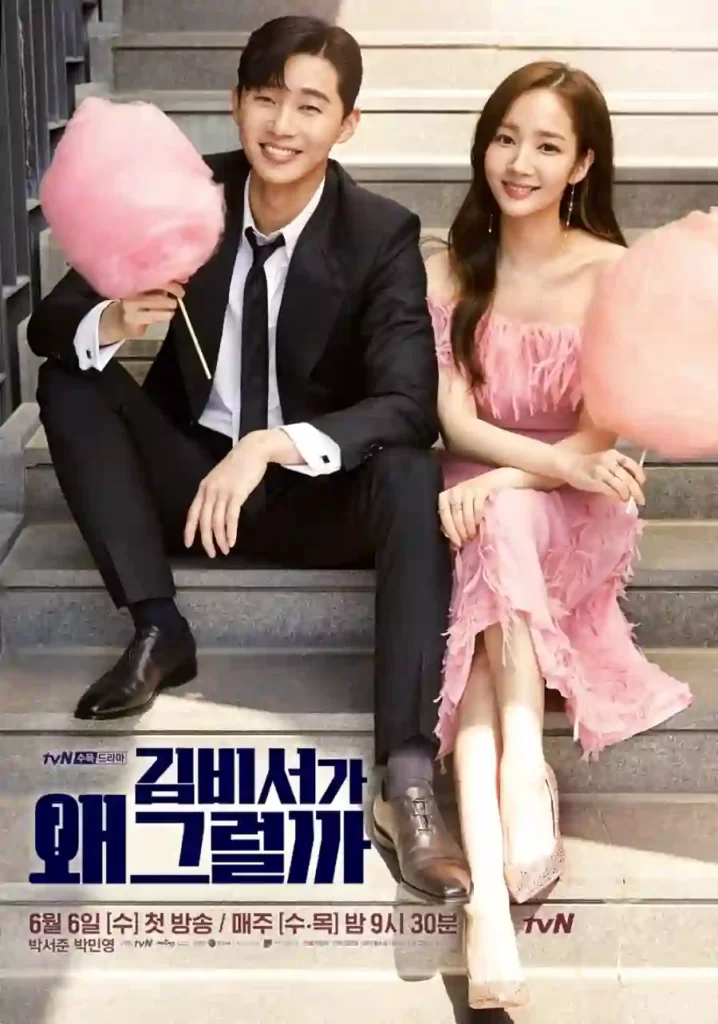 Min Young shines in this drama as Kim Mi So, an incredibly competent secretary who decides to resign after nine years. 
This sends her boss, the self-absorbed Lee Young Joon, into a frenzy as he tries to keep her by his side. 
What unfolds after is a delightful tale of first love, sprinkled with surprises that'll leave you grinning from ear to ear. 
What's Wrong With Secretary Kim draws inspiration from the webtoon 'Kimbiseoga Wae Geureolgga' by Jung Kyung Yoon, and you'll definitely love it!
---
And there you have it – 25 amazing Korean dramas adapted from utterly captivating webtoons, just waiting for you to dive into. 
I loved each and every one of the dramas in this post, and I'll tell you for free that they're as good as they sound. 
If you enjoyed this list and you're on the hunt for even more stellar recommendations, you might want to check out the related posts below.
Please let me know your thoughts in the comments below, and remember to share this article with your loved ones.
Happy watching!