For fans of Korean dramas seeking an electrifying blend of politics, suspense, and intrigue, look no further than the world of political thriller Kdramas. 
Not to be biased, but one thing you can always, always, always trust a good action and thriller Kdrama – whether historical or contemporary – to do is stun, and when it comes to political thrillers, the woah-woah-woah level is awe-inspiring. 
Featuring compelling storylines and the kind of high-stakes drama that's simply addictive, these shows offer a window into the hidden corridors of power, where every decision can have far-reaching consequences.
So, get ready to immerse yourself in these 17 captivating Kdramas that will have you guessing and gasping with each thrilling episode, and step into a world where political machinations and pulse-pounding suspense collide.
Here are some of the best political thrillers that will keep you on the edge of your seat: 
1. Mr. Sunshine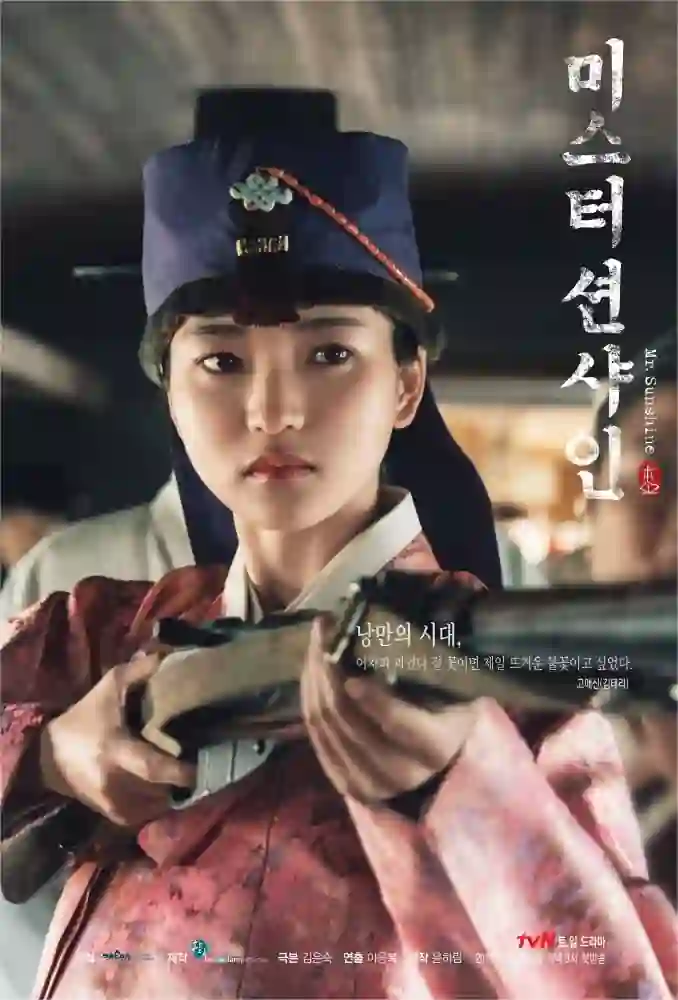 In this Korean drama, a spirited young boy from a servant's family embarks on an adventurous journey to the United States during the 1871 Shinmiyangyo – the Korean Expedition that saw thousands displaced. 
As fate would have it, he returns to his homeland as a brave U.S. marine officer, and during his homecoming, he finds love blooming with an aristocrat's daughter. 
However, as he unravels a thrilling twist, he stumbles upon a sinister conspiracy orchestrated by foreign powers, threatening to colonize Korea.
This action-packed political thriller Korean drama is filled with romance, patriotism, and suspense – you don't want to miss it!
Also see: 17 Kdramas & Movies About The Japanese Occupation You Need To Watch
2. The Lies Within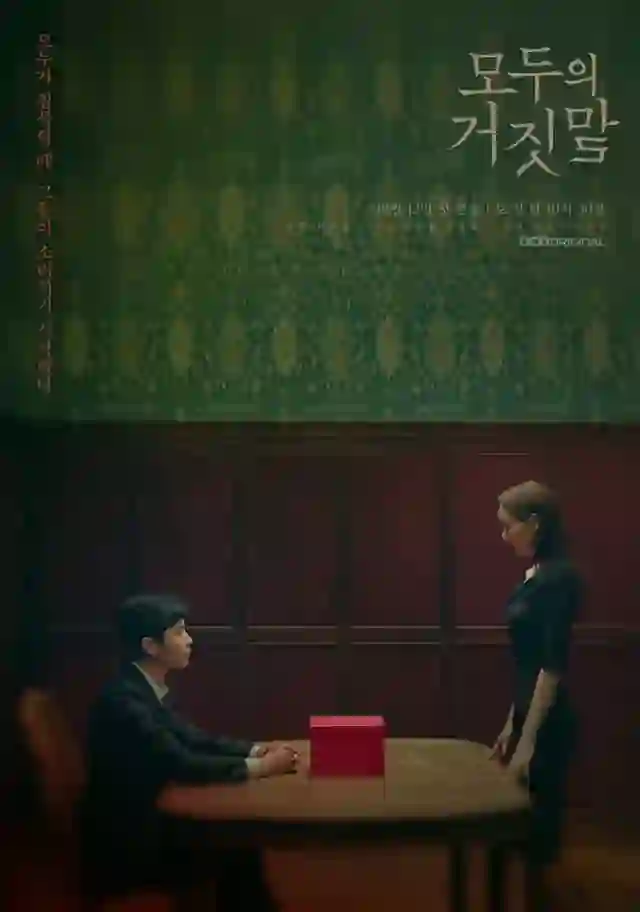 Jo Tae Shik, once an enthusiastic detective, yearns for a tranquil life and decides to transfer to a sleepy village with few residents.
But, his plans take an unexpected turn when he takes on a perplexing case involving the mysterious death of Lawmaker Kim Seung Cheol. 
Intuition tells Jo Tae Shik that the car accident holds more secrets than meets the eye, especially as the lawmaker's son-in-law goes missing. 
Enter Kim Seo Hui, the determined youngest daughter of the late lawmaker, who becomes a lawmaker herself to uncover the truth behind her father's demise and locate her vanished husband.
Together, they embark on a quest to expose a gripping conspiracy involving the big players in power.
3. Chief Of Staff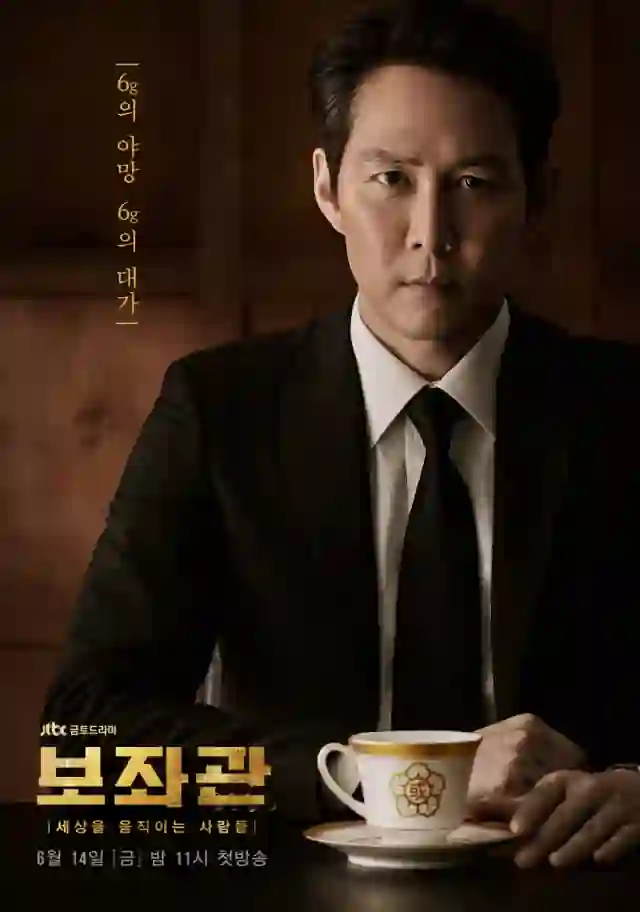 Jang Tae Joon, a former detective and now chief aide to a seasoned lawmaker, has an insatiable hunger for power and victory. 
With remarkable intuition and unwavering determination, he propelled his lawmaker to the position of party representative, yet his ambitions soar even higher. 
Kang Sun Young is a driven first-year lawmaker who achieved her position through proportional representation. With a background as a lawyer and TV program host, she excels at her role. 
But, an uneasy dynamic unfolds between Kang Sun Young and Jang Tae Joon, as their bosses become political rivals in the complex world of Korean politics.
This is another political Korean drama that's nothing short of excellent. I would recommend this one over and over again. 
4. Designated Survivor: 60 Days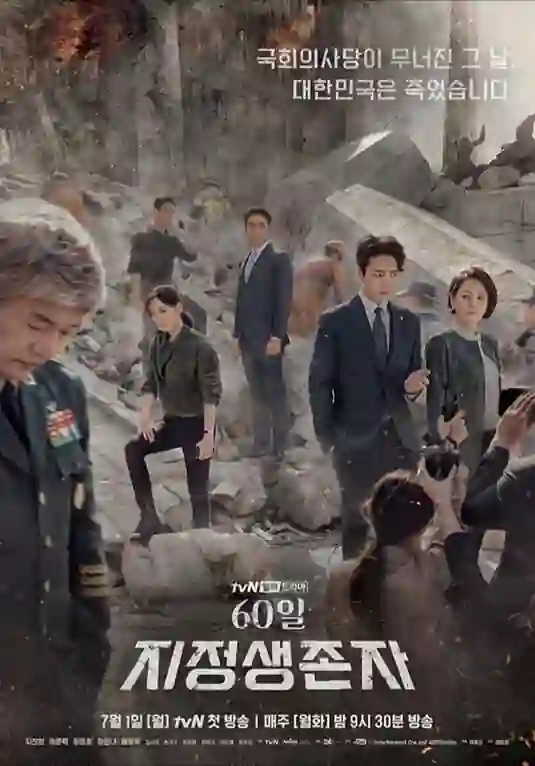 Park Moo Jin, a former chemistry professor turned Minister of Environment, leads a life devoid of ambition, personal beliefs, or political acumen. 
But, a fateful day unfolds as a devastating terror attack strikes the National Assembly during the president's address, claiming numerous lives, including the president and ministers. 
As the highest-ranking surviving official, Park Moo Jin reluctantly assumes the role of acting president for 60 critical days. 
Though initially reluctant, he embraces his newfound responsibility and evolves into a resolute national leader, determined to track down the perpetrators behind the attack and restore stability to the nation.
5. Vagabond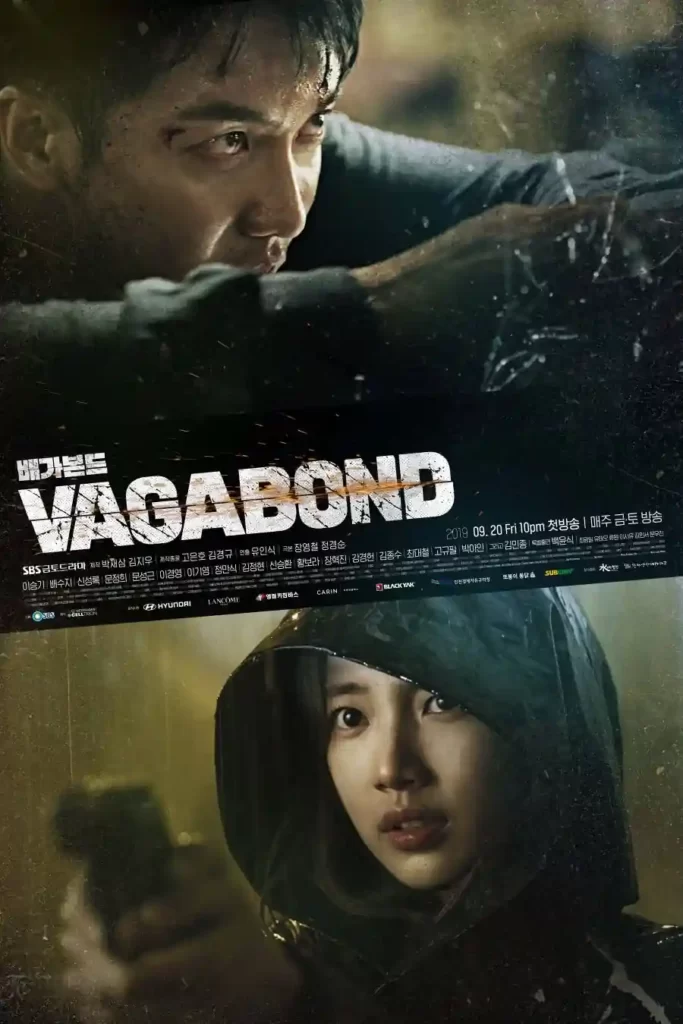 I'll preface this synopsis by saying that this drama will (tack a "definitely" if you may) make you mad, mad, mad at everyone in authority.
If you're looking for a political thriller Korean drama about corruption, this is the perfect watch.
Cha Dal Gun, fueled by the tragic loss of his nephew in a mysterious plane crash, transforms into a determined force to be reckoned with.
Having raised his nephew as an orphan, he feels the visceral loss every time he breathes, so he embarks on a quest for justice upon uncovering a massive cover-up. 
Meanwhile, Go Hae Ri, aspiring to lead a simple life supporting her family, unexpectedly finds herself as a National Intelligence Service (NIS) agent due to unforeseen circumstances. 
As their paths converge, they unearth a complex tapestry of corruption lurking behind the devastating plane crash, binding their lives together in an intricate dance of suspense and intrigue.
Also see: 10 Action And Thriller Kdramas That Will Keep You Coming Back For More
6. Into The Ring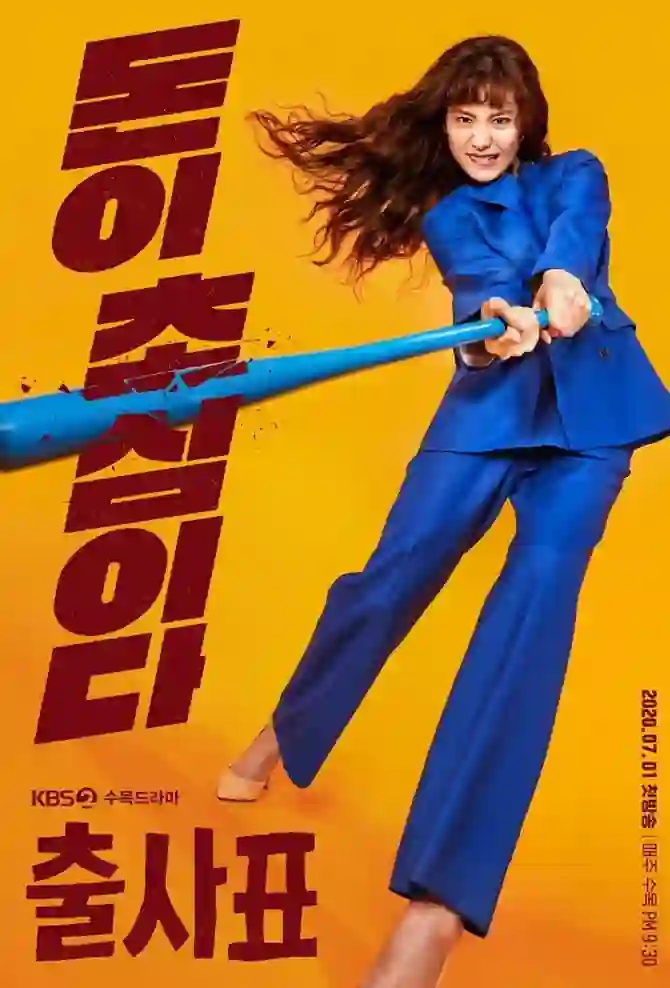 Seo Gong Myung (you might recognize him from The Glory) is an efficient and highly capable elite civil servant, known as the 'Number One Handsome Man' in the District People's Committee.
Though labeled as cold and unapproachable, he adheres strictly to his moral principles and rules. But, his inflexibility earns him the nickname 'Great Lucifer' and more enemies than friends.
Enter Goo Se Ra, a fierce and resourceful woman from a humble background.
Despite her limited education and finances, she possesses unmatched tenacity and is hailed as the 'Queen of Civil Complaints.'
With the opportunity to join the District People's Council and improve her life, she seizes it with both hands.
Sparks fly when the demoted Seo Gong Myung and spirited Council member Goo Se Ra join forces, forming an unlikely duo determined to bring corrupt politicians to justice and serve the people the only way they know best. 
7. Watcher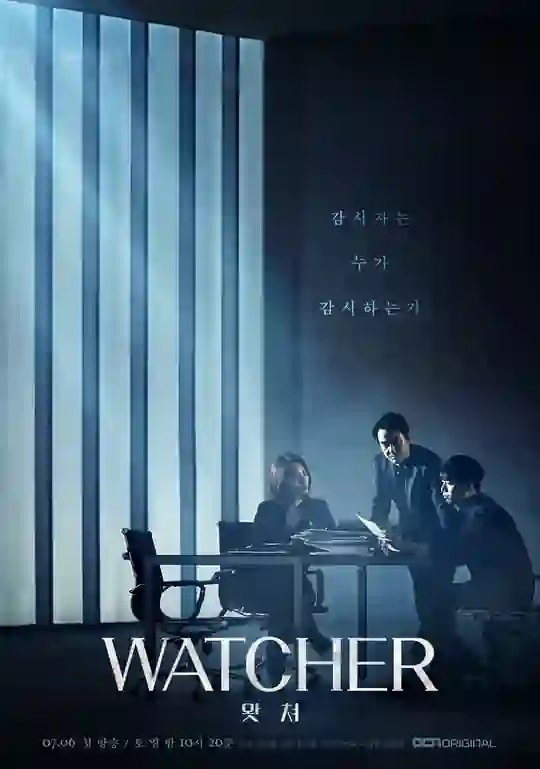 In the aftermath of a gripping event 15 years ago, three remarkable individuals join forces to form an internal affairs investigation team dedicated to unraveling the truth and eradicating corruption and injustice within the police. 
Do Chi Kwang is a seasoned detective with a wealth of experience, along with Han Tae Joo, a former prosecutor bringing their legal expertise to the table. 
Together with the youthful and driven policeman Kim Young Koon, this dynamic trio embarks on a thrilling mission to cleanse the ranks of the police force. 
8. Argon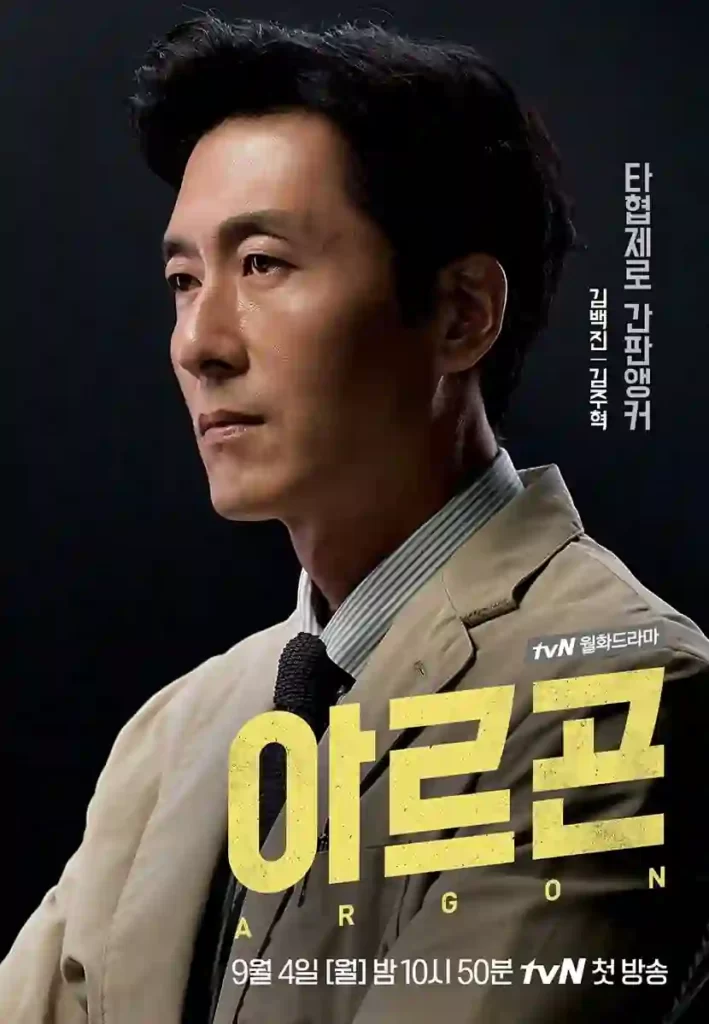 Kim Baek Jin is a renowned anchor and leader of the groundbreaking investigative reporting program, Argon.
With an unwavering commitment to verified facts, he stands as the epitome of journalistic integrity. That's to say, his team even secretly refer to him as "the Psycho," because they know his exacting standards.
But, when Argon's bold reporting clashes with the agenda of their broadcast station's higher-ups, the program is relegated to the midnight slot, and Kim loses his senior reporter position in the process. 
Enter Lee Yeon Hwa, a diligent rookie contract reporter, who idolizes Kim from afar. Determined to uphold his legacy, she joins the team, ready to work tirelessly.
Together, the resilient Argon team faces countless trials as they strive to deliver genuine and impactful news to the public. 
Amid constant attempts by the broadcast company to undermine their efforts, they stand strong, united by their common goal.
This is another absolutely brilliant thriller that reveals the inner workings of politicians and the outliers determined to game the system.
9. The Good Wife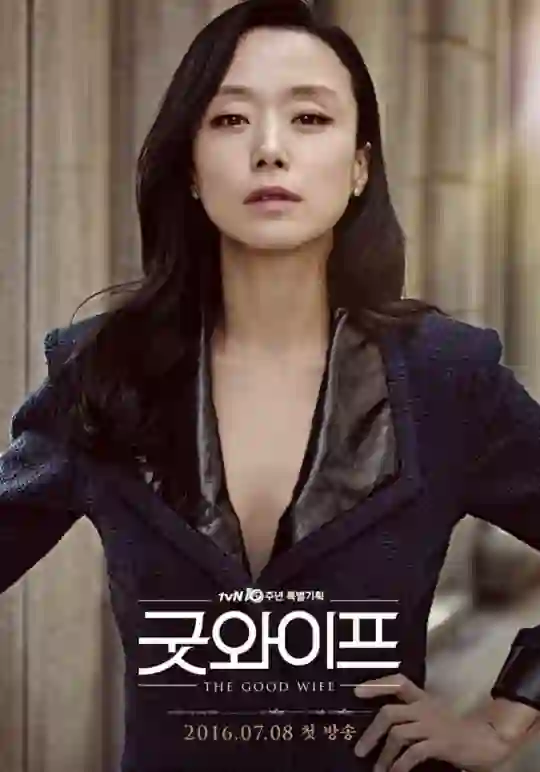 Jeon Do Yeon who plays Kim Hye-Kyung in this drama is a remarkably talented lawyer who set aside her skills to embrace marriage and motherhood.
But, her life takes a nosedive when her husband, Lee Tae Joon (played by Yoo Ji Tae), becomes embroiled in a widely publicized political and sexual scandal. 
Now thrust into the limelight, Hye-Kyung finds herself evading reporters while rejoining a friend's law firm.
The firm, led by the charismatic Seo Joong Won (Yoon Kye Sang) and his sister Seo Myung Hee (Kim Seo Hyung), becomes the backdrop for Hye-Kyung's rediscovery of herself, the complexities of love, and the truth about her husband. 
Loved this one for two things: It features a strong female lead who undergoes a heartwarming journey of self-discovery and unexpected revelations, and it still remained political until the end – it's really interesting and you should give it a chance. 
10. 5th Republic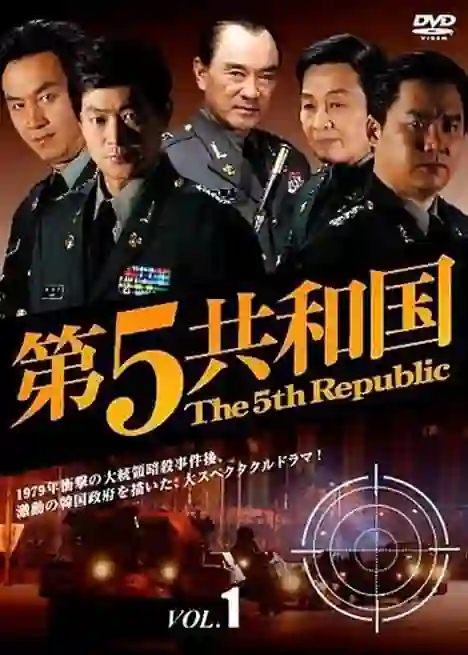 The events in this political thriller Kdrama take place in the vibrant world of South Korea's Fifth Republic (1981-1988), where President Chun Doo-hwan's gripping journey unfolds. 
From his audacious ascent to power through a military coup, to the defining moments that marked his downfall, such as the courageous Gwangju uprising and the June Democratic Uprising, this era brims with captivating historical events. 
Experience the ebb and flow of a nation's fight for democracy, as the people's unwavering spirit sparks a transformative wave of change, and brace yourself for a thrilling ride through triumphs and tribulations that will leave you inspired by the indomitable human spirit. 
11. Kingmaker: Change Of Destiny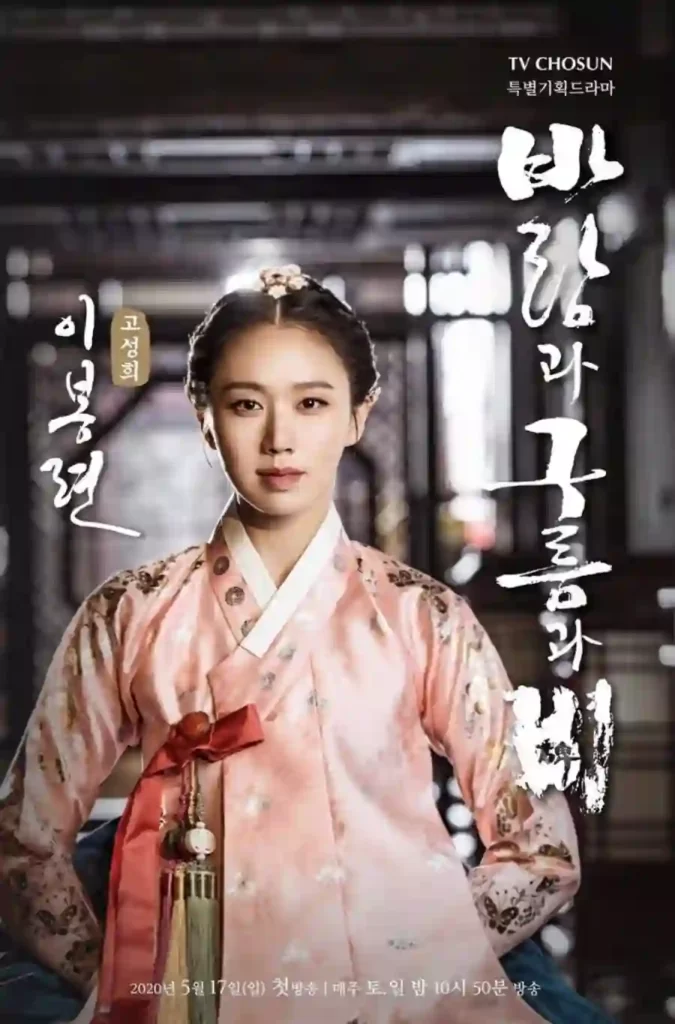 Just like the other contemporary Kdramas on this list, this historical political thriller Kdrama had me on the edge of my seat.
In the vibrant era of the Joseon Dynasty (1392-1910), Choi Cheon Joong shines as Korea's foremost fortuneteller, blessed with the art of face-reading, a daring gambler, and a skilled martial artist. 
Adored by the people, he's a true patriot at heart, but his most thrilling adventure unfolds as he dares to challenge the corrupt regime and strives to enthrone a virtuous prince from a humble royal lineage. 
With an unwavering belief in this prince's potential, Choi Cheon Joong uncovers the realm's perfect royal consort—a modest street girl, and aided by the enchanting princess Hwang Bong Ryun and her extraordinary fortune-telling prowess, they embark on an audacious journey filled with love and destiny.
This historical Kdrama had a healthy mix of spellbinding romance, tension-inducing scenes, and political machinations that left me dumbstruck – I was utterly captivated, and I know you will be as well. 
Also see: Top 25 Historical Korean Dramas To Binge Today
12. Assembly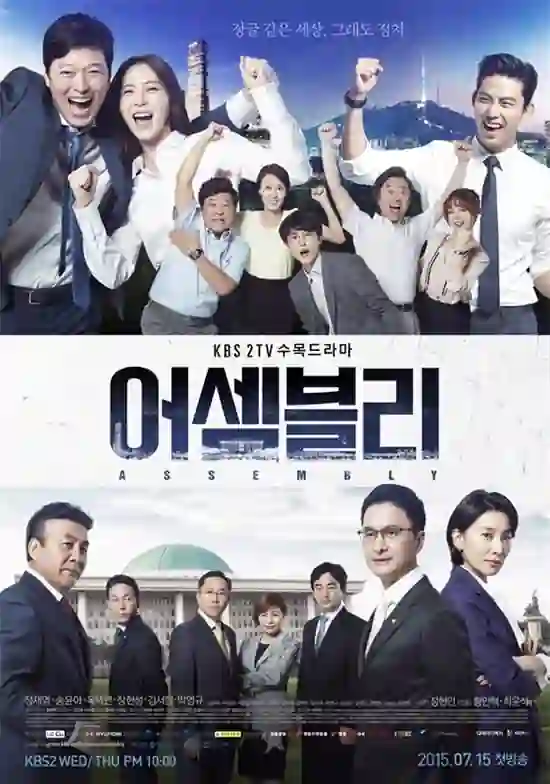 Jin Sang Pil is a skilled shipyard welder who fearlessly steps up as the labor union's spokesperson when unfortunate layoffs strike his coworkers in the fight for their rightful reinstatements. 
Unexpectedly, his passion and dedication propel him into a whole new realm—he becomes a freshly elected member of the National Assembly.
However, his idealistic nature and inexperience make the political landscape a maze to maneuver. 
Thankfully, he finds an astute ally in Choi In Gyeong, a sharp and knowledgeable aide.
United in purpose, they embark on a transformative journey, determined to effect tangible change within the government's corridors. 
13. Deep Rooted Tree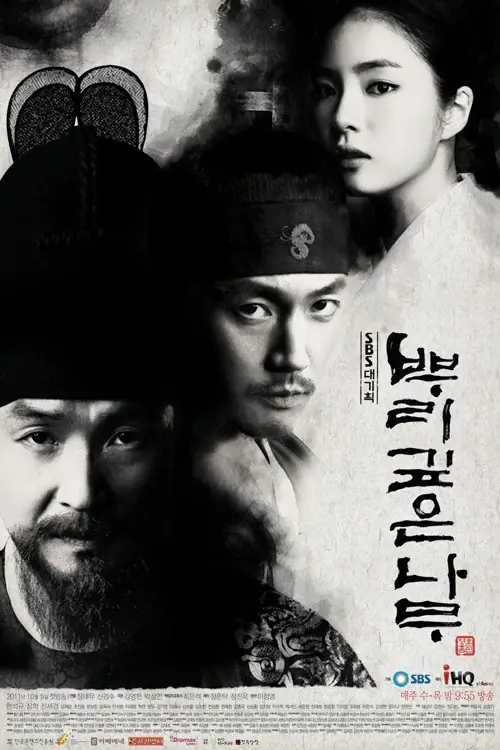 In the early days of his reign, King Se Jong's attempt to save his in-laws and their slaves from his tyrannical father, King Tae Jong, tragically leads to their demise.
Unbeknownst to each other, two young slaves, Ddol Bok and Dam, miraculously survive. 
Fueled by vengeance, Ddol Bok holds the king responsible and dedicates years to becoming a formidable warrior. Meanwhile, Dam, now known as So Yi, a court lady with an exceptional memory, carries the burden of guilt, rendering her mute. 
Under the guise of Kang Chae Yoon, Ddol Bok infiltrates the palace to assassinate the king, but a web of intrigue awaits him.
The enigmatic deaths of esteemed scholars from the Hall of Worthies point to a secretive society called "Hidden Root." 
Born out of followers of Jeong Do Jeon, Hidden Root aims to empower ministers and diminish the king's authority.
King Tae Jong annihilated Jeong Do Jeon's entire family, except his nephew Jeong Gi Joon, who now leads Hidden Root, residing incognito near King Se Jong's palace.
This is another stunning historical political thriller that will definitely have you biting your nails.
While political saeguks aren't the crowd's favorite on a good day, I can tell for sure that you're going to enjoy this one if you like plots that will leave you thinking. 
14. Punch
Park Jung Hwan, the fearless leader of the anti-corruption investigation team at the Supreme Prosecutors' Office, has always had to make compromises in the pursuit of justice.
But, his world takes a drastic turn when he receives devastating news: a malignant brain tumor with limited time left. 
Determined to live without regrets, he faces corrupt Public Prosecutor General Lee Tae Jun, gun in hand.
Standing by his side is his ex-wife, Shin Ha Gyung, also a prosecutor, who understands his situation and provides invaluable support. 
Together, they embark on a mission that will leave a lasting impact on their lives and the fight against corruption.
15. The Great Show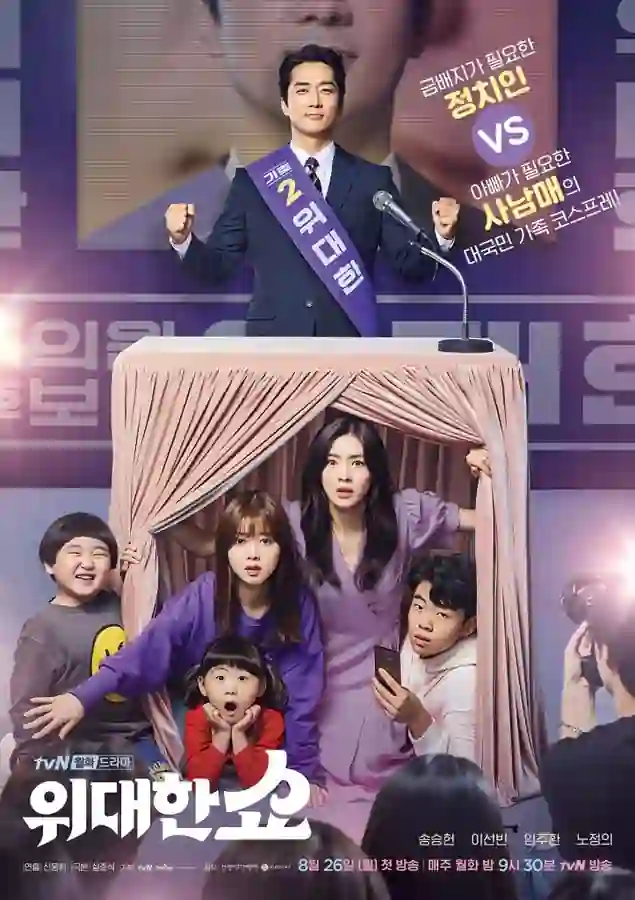 Wie Dae Han is a once-materialistic ex-lawmaker with aspirations to regain his political position. Everything changes when 18-year-old Da Jung enters his life, revealing a shocking truth: she is his long-lost daughter. 
After her mother's tragic passing in a hit-and-run accident, Da Jung becomes the sole caregiver for her three younger siblings.
Embracing this newfound responsibility, Wie Dae Han wholeheartedly accepts Da Jung and her siblings into his life. 
Determined to make a comeback as a lawmaker, he orchestrates "The Great Show," a grand endeavor that will redefine his political journey and leave a lasting impact.
Also see: 11 Remarkable Single-Parent Kdramas You Can't Miss
16. Mr. Queen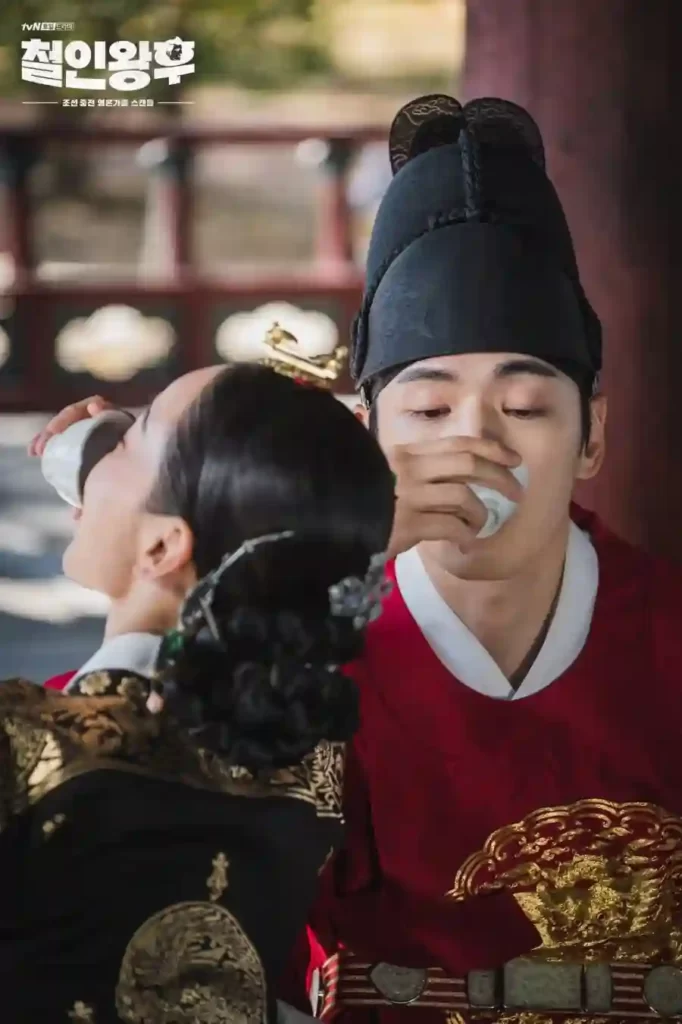 In this historical political thriller about transmigration and time-travel, Jang Bong Hwan is a talented South Korean chef who caters to the nation's top politicians in the prestigious Blue House.
But, a life-altering accident transports him back in time to the body of Queen Kim So Yong (Queen Cheorin).
Although Kim So Yong is married to King Cheol Jong, he lacks real power as Queen Sun Won manipulates him from behind the scenes.
And, Sun Won's own brother, Kim Jwa Geun, craves authority and poses a threat.
As Queen Kim So Yong delves deeper into her husband's secrets, she discovers that King Cheol Jong is not as meek and docile as he appears. Intrigue and surprises await in this captivating historical era.
Much doesn't have to be said about this drama because I frankly believe that if you haven't watched it, then you've probably heard about it. That said, watch this for the laughs and stay for the politics. 
17. The Devil Judge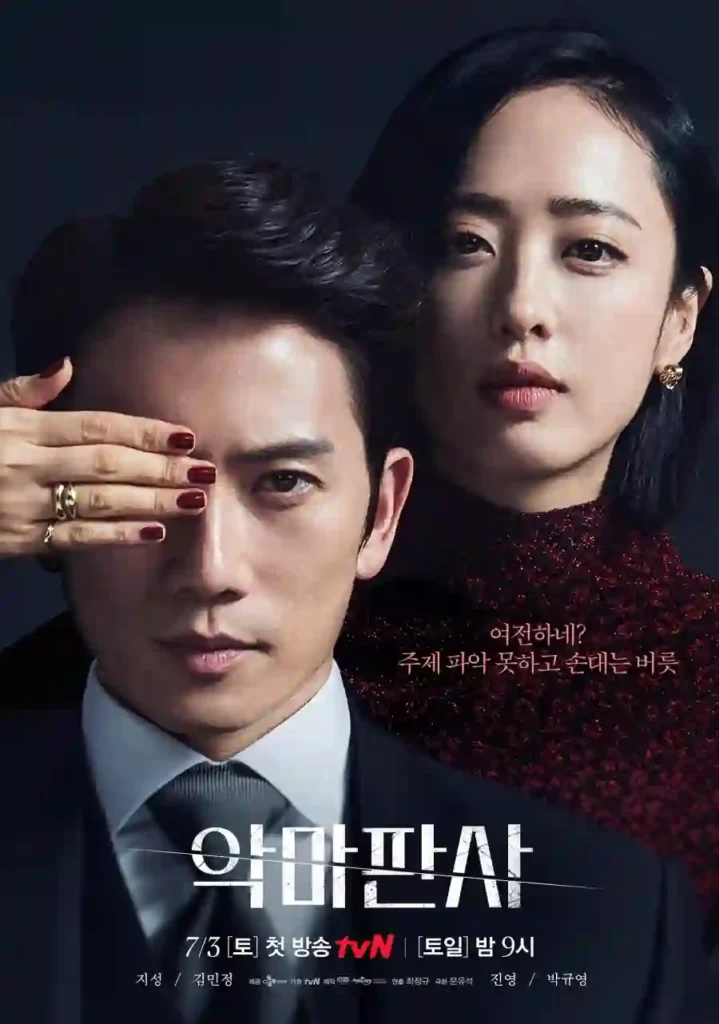 In a chaotic and dystopian version of present-day Korea, society has crumbled, and distrust for leaders is openly expressed. Head Trial Judge Kang emerges as a catalyst for change. 
His courtroom becomes a reality show where he delivers ruthless punishment, earning him the moniker "Devil Judge."
With an enigmatic persona and hidden ambitions, he remains a divisive figure. 
The ambitious Jung Sun Ah, a self-made corporate social responsibility director, becomes his fierce rival.
Amidst this turmoil, two childhood friends, rookie Judge Kim Ga On and Police Officer Yoon Soo Hyun, seek true justice. 
Also see: 25 Underrated Legal Korean Dramas To Watch Today
18. Big Mouth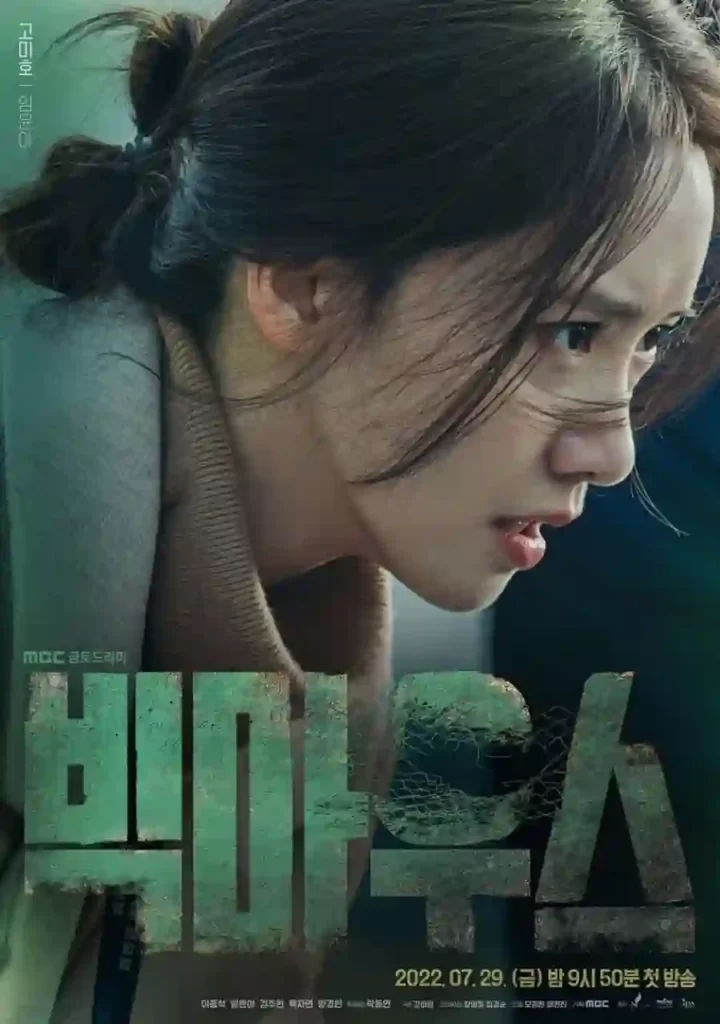 Park Chang Ho, nicknamed "Big Mouth" for his grand promises, struggles to back them up, both in his school days and as an infamous lawyer with a dismal success rate. 
To make matters worse, he is wrongly accused of being the notorious swindler "Big Mouse" and sentenced to prison.
Enter Go Mi Ho, his devoted nurse wife with an unwavering spirit. 
Determined to clear her husband's name and crack the case assigned by the Mayor, she embarks on a journey filled with twists and turns.
Like Vagabond, this is another political thriller Kdrama that would actually make you so angry at politicians.
It's great that the underdogs are able to play their game too, but, men is it hectic. 
---
That's a wrap! 
The world of political thriller Kdramas is a treasure trove of gripping narratives that combine politics, suspense, and intrigue. 
And if you're looking for a watch that would absolutely make you seethe at these corrupt politicians, the 18 dramas on this list are a good place to start.
Please check out the related posts below if you're in the mood for more recommendations. Happy watching!