From the colorful pages of manga and manhwa to the vivid screens of Korean dramas, the journey of adaptation has given rise to some of the most captivating and beloved television series in recent years. 
And if you love a super primary text and an adaptation that's faithful to the material, then you'll be spoiled for choice with the selection on this list. 
Here are the best Korean dramas that have been adapted from manhwas and mangas:
1. Boys Before Flowers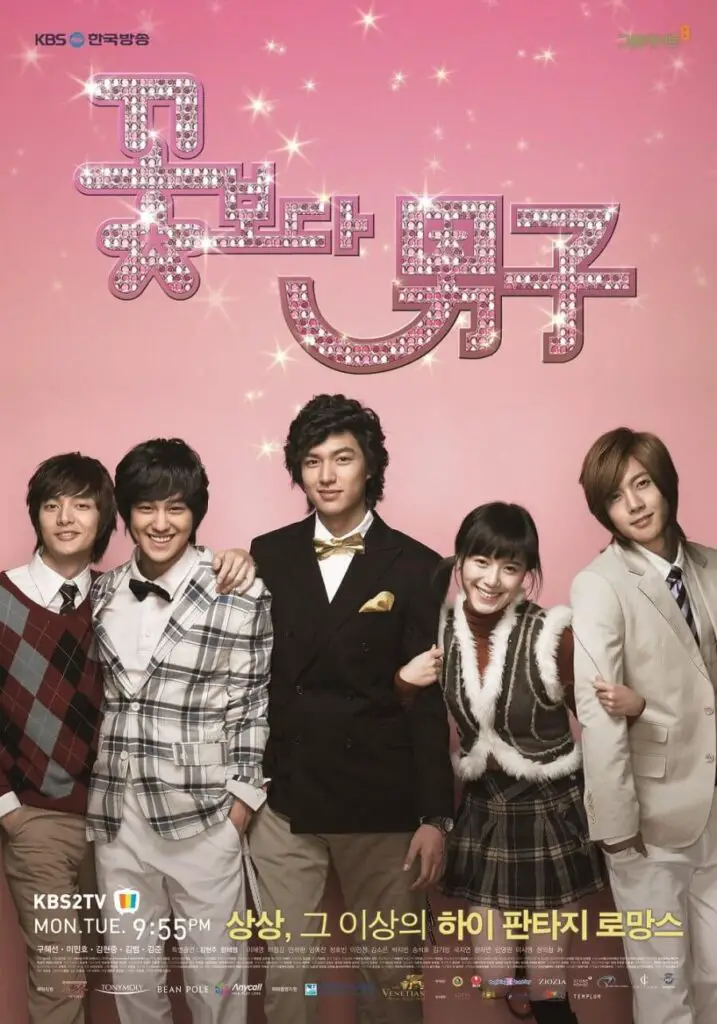 Adapted from Kamio Yoko's uplifting manga, Boys Over Flowers, Geum Jan Di, from a poor family, owns a dry-cleaning shop.
During a visit to Shinhwa High School, a prestigious institution for the wealthy, she saves a bullied student from attempting suicide. 
Jan Di's heroism earns her a swimming scholarship and a spot in the school.
There, she encounters F4, a popular and influential group of boys—Gu Jun Pyo, the leader and heir to the Shinhwa Group; Yoon Ji Hu, the grandson of a former president; So Yi Jung, a skilled potter from an art dynasty; and Song Woo Bin, from a prominent construction family. 
Jan Di's life at school starts miserably and worsens as she becomes the new target of F4's bullying, and she soon finds herself navigating the treacherous waters of an unexpected love triangle.
Also see: 24 Heartwarming High School Korean Dramas You Should Watch Today
2. The Empress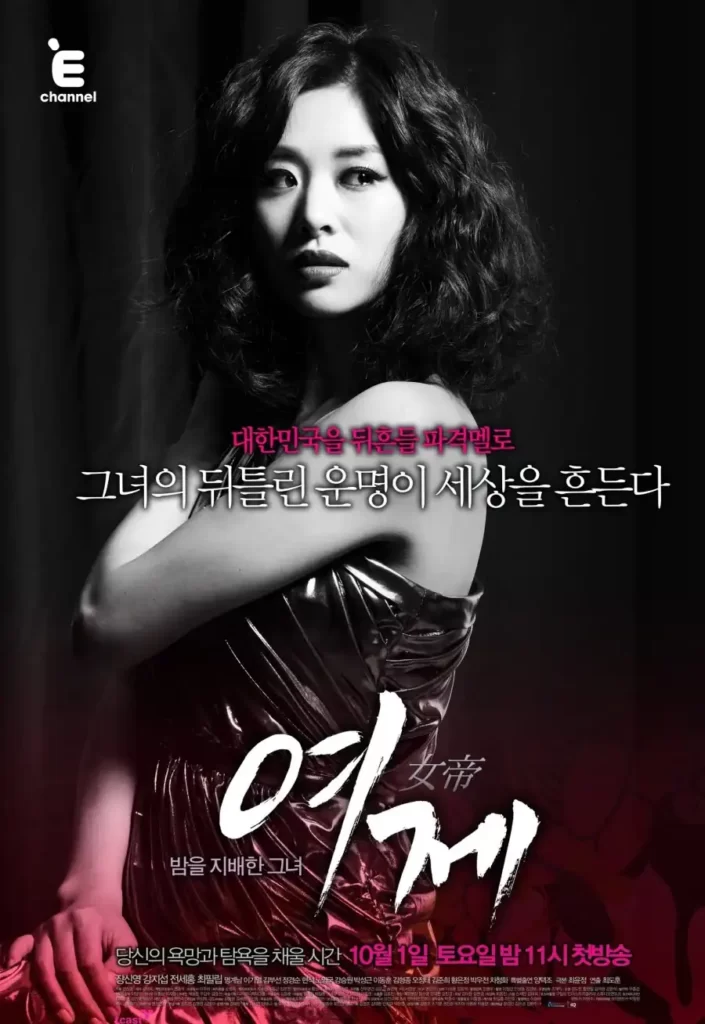 Seo In Hwa, a talented painting student at a prestigious university, dreams of breaking free from her mother's legacy as a hostess bar owner.
But, she finds herself crushed under the weight of wealth and influence. 
Determined to persevere, In Hwa takes on a hostess job, battling through adversity to become unrivaled in her profession. 
Now, armed with resilience, she embarks on a mission of revenge against the powerful men who shattered her life and allowed her mother's tragic demise.
Also see: 15 Amazing Kdramas That Will Satisfy Your Hunger For Revenge
3. Playful Kiss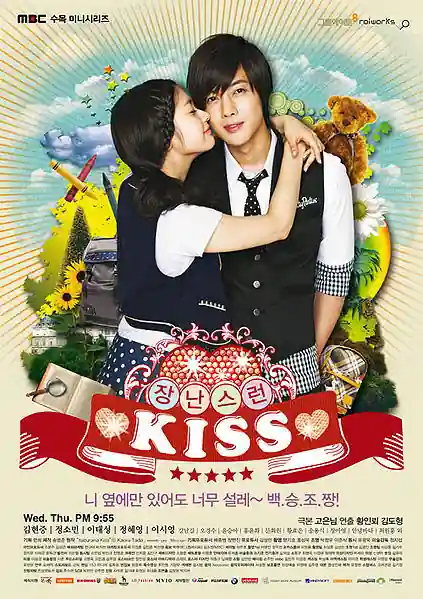 Oh Ha Ni is an endearingly clumsy high school student smitten with the perfectionist Baek Seung Jo.
Despite her affection, Seung Jo remains indifferent, rejecting her advances. 
But, when Ha Ni's home collapses, she and her father find themselves moving into the house of his lifelong friend, and fate takes a delightful twist as Ha Ni discovers that Seung Jo happens to be the friend's eldest son. 
Now, she has a chance to be close to the boy of her dreams.
This heartwarming Korean drama is adapted from Tada Kaoru's beloved manga series, Itazura na Kiss.
4. Goodbye Mr. Black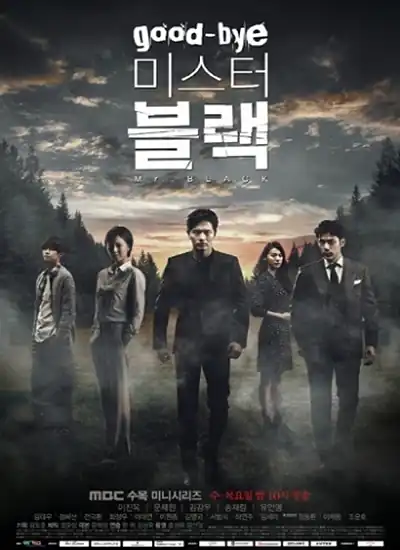 A man, driven by the desire for justice after a sudden tragedy, unravels the shocking betrayal of his closest friend.
With a clever plan for retribution, he assumes a fake marriage with a young woman to conceal his identity. 
Little does he know that their connection blossoms into an unexpected love that not only renews his faith in humanity but also brings about a profound transformation within him.
5. Master Of Study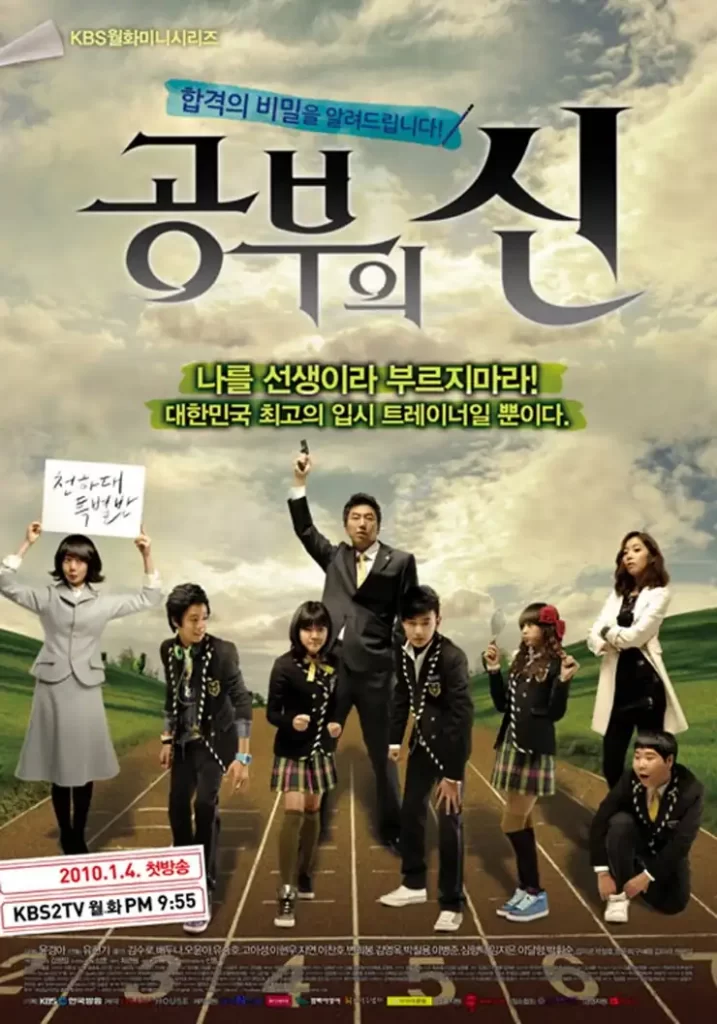 In this spirited and upbeat Kdrama adapted from Mita Norifusa's manga, Dragon Zakura, the scrappy lawyer Kang Suk Ho takes charge of the struggling Byung Moon High School.
And as he witnesses the students' aimless lives, he recognizes his own troubled past in them. 
Determined to make a difference, he proposes an audacious plan: to transform the five laziest students—Hwang Baek Hyun, Gil Pul Ip, Na Hyun Jung, Hong Chan Doo, and Oh Bong Goo—into Cheonha University's elite scholars.
Despite facing skepticism from everyone, including the school director Jang Ma Ri, Suk Ho's unwavering determination prevails.
With the help of quirky and sincere English teacher Han Soo Jung, they establish a special class to prepare the delinquents, like Hwang Baek Hyun, for their journey toward Cheonha University.
6. City Hunter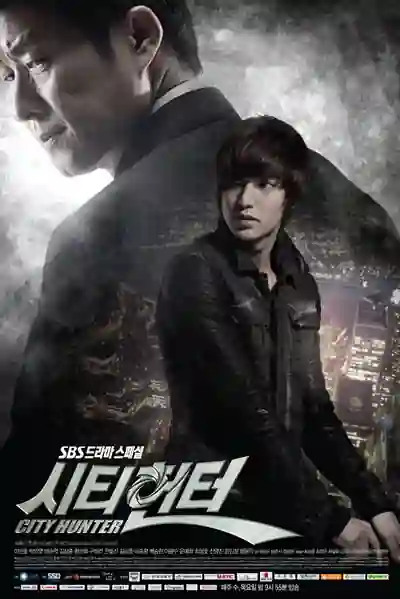 Lee Yoon Sung is a graduate of MIT who serves on the international communications team at the Blue House.
Driven by a desire for justice, he joins forces with his surrogate father, Lee Jin Pyo, to seek revenge on the five politicians responsible for his father's tragic demise. 
In his quest for retribution, Yoon Sung transforms into the legendary "City Hunter. This amazing Kdrama is adapted from  Hojo Tsukasa's manga series, City Hunter.
Also see: 17 Addictive Thriller Kdramas You Won't Regret Watching
7. The Liar And His Lover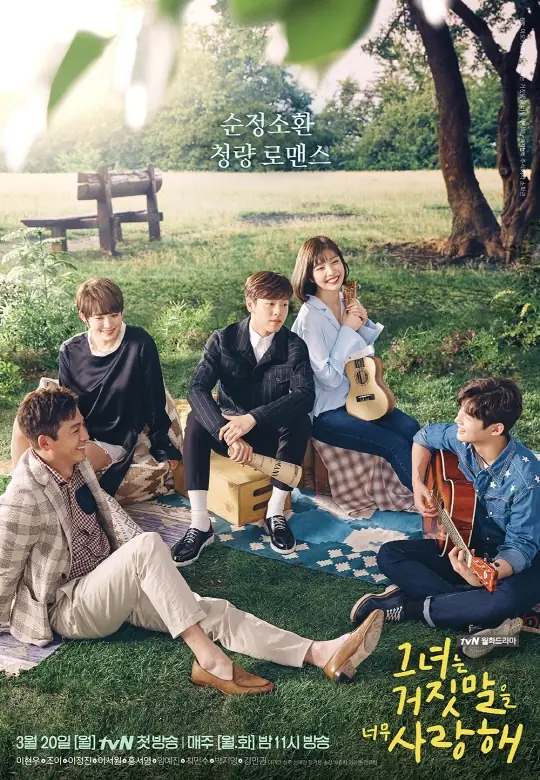 In this uplifting Kdrama adapted from Aoki Kotomi's manga, Kanojo wa Uso o Aishisugiteru, the brilliant yet melancholic music composer Kang Han Gyeol encounters the vibrant high school student Yoon So Rim, unaware of his true identity. 
So Rim's courageous honesty and captivating voice captivate Han Gyeol, pulling him closer with each encounter.
However, their love story faces obstacles as So Rim discovers Han Gyeol's hidden persona as Crude Play's producer, K. 
8. I Have Not Done My Best Yet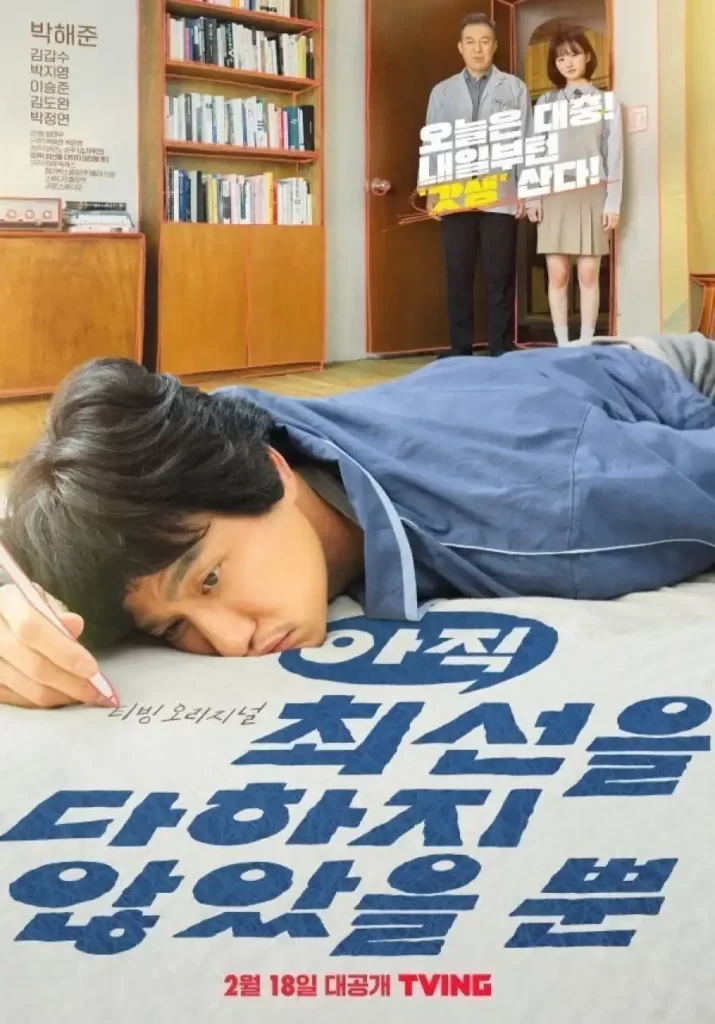 Nam Geum Pil, a man in his 40s, leads a life with his father and daughter. Suddenly, he makes an impulsive choice to quit his job, despite facing criticism from his family. 
Unfazed by their disapproval, he relies on a friend to support his love for alcohol, but everything changes when he notices his seemingly unemployed neighbor, who turns out to be a successful webcomic writer earning a fortune. 
Inspired, Nam Geum Pil sets his sights on becoming a comic writer himself.
Brace yourself for a delightful journey adapted from Shunju Aono's manga series, Ore Wa Mada Honki Dashitenai Dake, where dreams are never out of reach.
Also see: 14 Emotional Melodrama Kdramas That Tugged At My Heartstrings
9. Today's Webtoon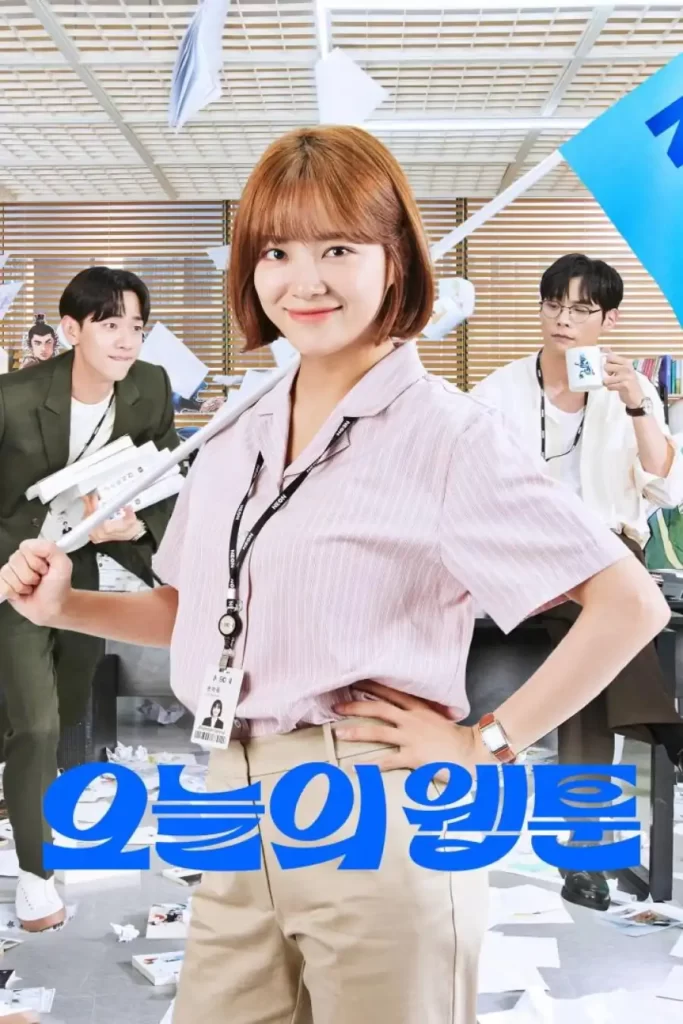 Once a member of the National Judo Team, On Ma Eum's life revolved around the sport. But a tough match leaves her with a torn ankle ligament, shattering her dreams. 
Now, Ma Eum must rise above this setback. Uncertain of her next steps, she takes a non-sports-related job in a webtoon editorial department.
Adjusting proves challenging as she struggles to fit in with her coworkers, having a tough athlete exterior.
The work assigned isn't what she's accustomed to, leaving her questioning her happiness.
Yet, with time and support from Koo Jun Yeong and Seok Jin Hyung, Ma Eum gradually settles into her new life.
As her struggles fade, she begins to chase a fresh dream. The only question is: does she possess the strength to make it come true?
Adapted from the manga series Juuhan Shuttai! by Matsuda Naoko, this Kdrama will have you rooting for her from the first episode.
10. Full House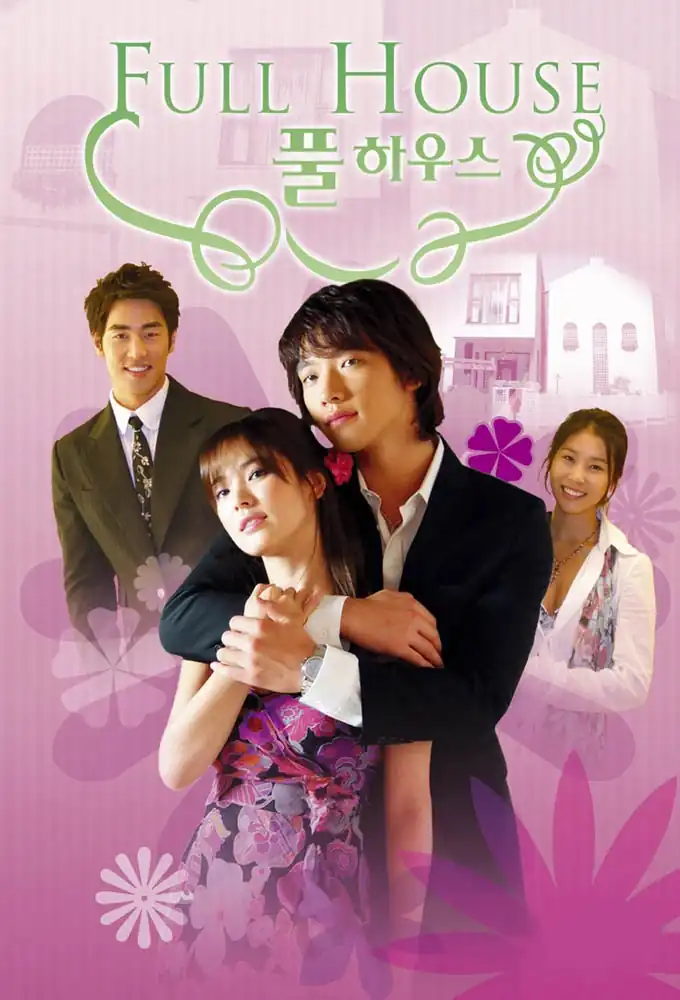 In this Kdrama adapted from the manhwa Full House by Won Soo Yeon, Han Ji Eun, an aspiring scriptwriter, resides in her cherished built by her late father.
One day, her friends deceive her, selling the house while she's away on a supposed free vacation and on her journey, she meets renowned actor Lee Young Jae. Their comedic encounters forge a connection. 
Upon her return, she discovers Young Jae is the new owner of her home. Despite initial clashes due to Ji Eun's untidiness and Young Jae's temperamental cleanliness, they agree to cohabit. Initially, Ji Eun works as his maid to reclaim her house. 
However, their arrangement shifts when Young Jae aims to win back his ex, Kang Hye Won.
To incite jealousy, they enter a six-month contract marriage. As their feelings entangle, complications arise. 
Also see: 17 Romantic Kdramas With Fake Dating & Marriage To Make You Swoon
11. Princess Hours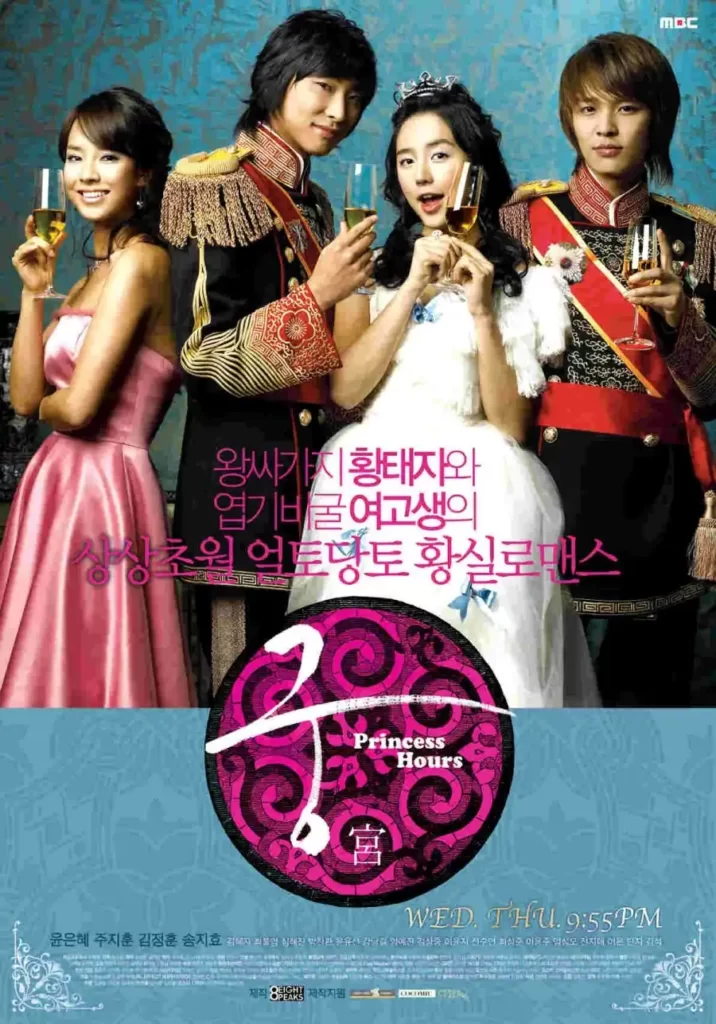 Chae Gyeong, a feisty high school student, receives unexpected news one day: she must marry the unbearable Crown Prince Lee Shin. Reluctantly, she agrees to help her debt-ridden family. 
Adjusting to royal life proves challenging as she deals with her disagreeable husband and encounters Yul, the Crown Prince's cousin.
She relies on Yul for support but can't shake her worries about her cold-hearted spouse. 
To bridge the gap, the senior members of the royal family devise a plan for them to spend the night together.
This Korean drama is adapted from the Manhwa Gung – Palace Love Story by Park Soo Hee, and you'll enjoy it if you like fish-out-of-water dramas and forced marriage.
12. Kingdom Of The Winds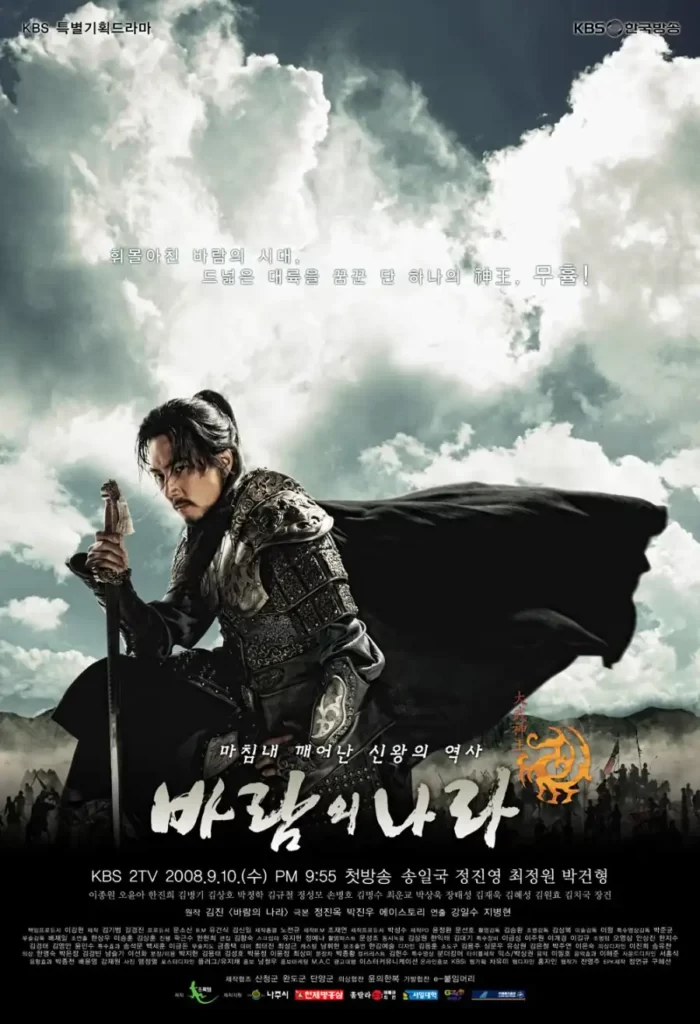 This remarkable Kdramas based on the manhwa Baramui Nara by Kim Jin Moo Hyul, follows Jumong's grandson, as he battles a curse that foretells the demise of his loved ones and the downfall of Goguryeo.  
13. Bridal Mask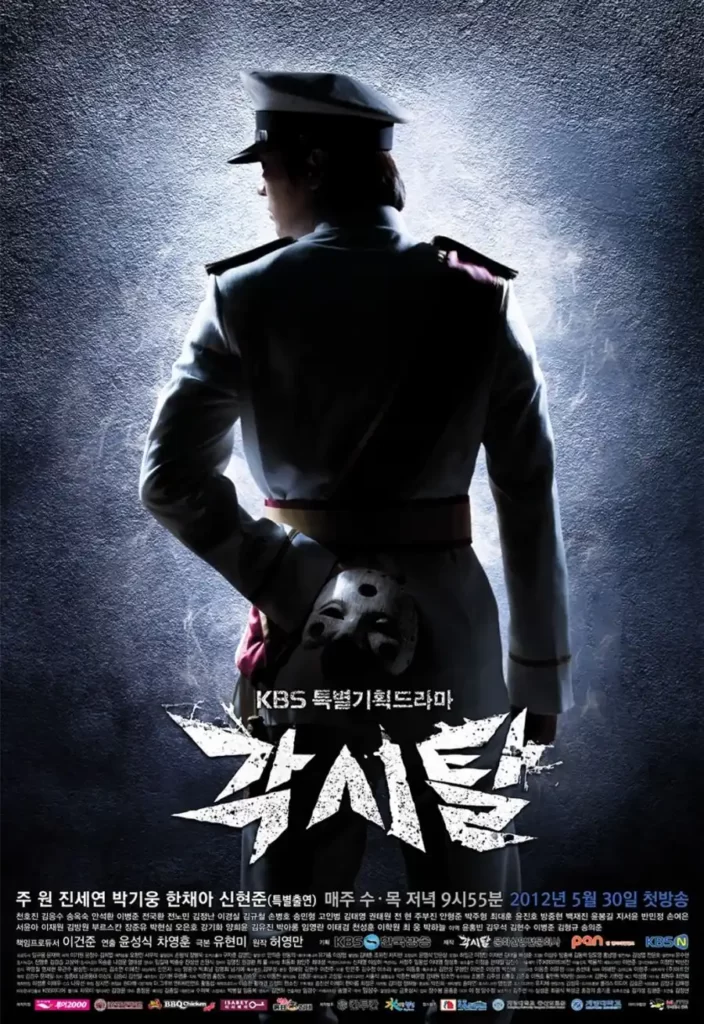 Lee Kang To is an ambitious Korean officer working for the Japanese colonists.
Despite his family's disapproval and his brother's resistance, Kang To pursues success within the colonist's system to uplift his impoverished family. 
But, a mysterious Bridal Mask, reminiscent of Zorro, thwarts Kang To's plans. This masked hero defends the people against the oppressive Japanese rule.
Unexpectedly, Kang To's path intersects with the enigmatic Bridal Mask, forever altering his destiny and the nation's history.
Also see: 17 Kdramas And Movies About The Japanese Occupation You Need To Watch
14. A Man Called God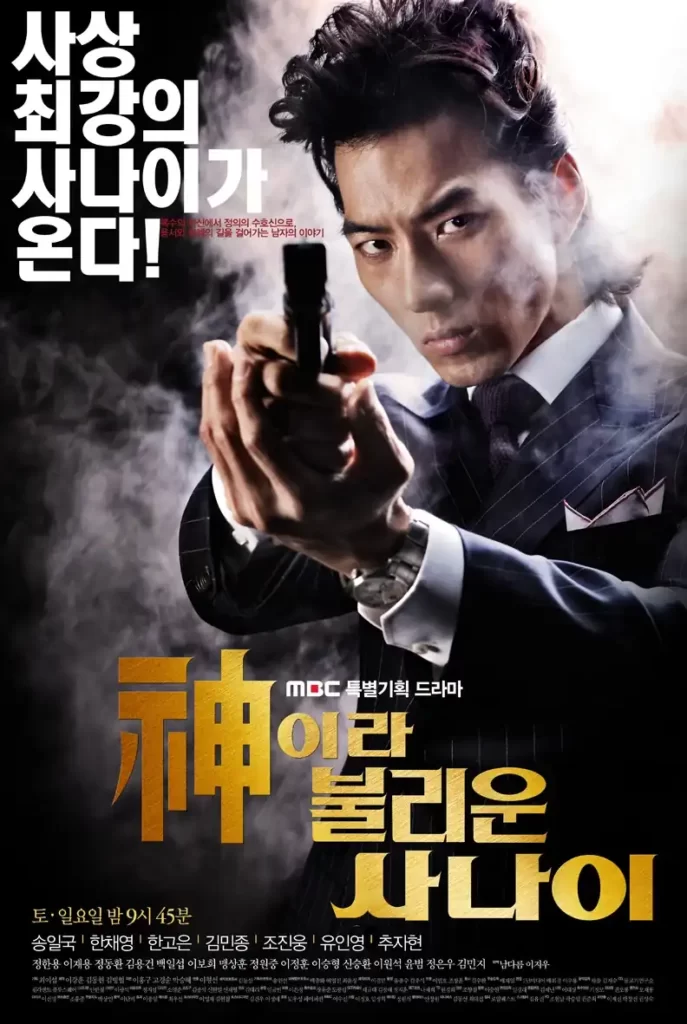 Michael King, determined to avenge his parents' tragic fate, wields his influence as an underground drug kingpin to bring justice to his adversaries.
Yet, his convictions face a powerful challenge when he unexpectedly falls head over heels for Jin Bo Bae, a compassionate reporter. 
Love intertwines with his thirst for retribution, blurring the lines of his mission.
In this riveting tale, Michael must navigate the complexities of his heart and the path he has chosen, questioning the true meaning of vengeance, and finding the possibility of redemption. 
Related: 10 Action And Thriller Kdramas That Will Keep You Coming Back For More
15. Iljimae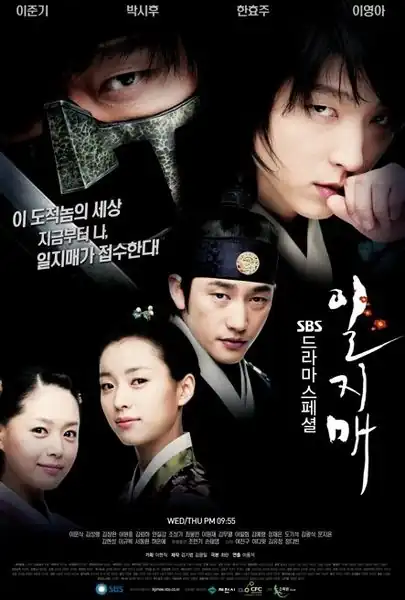 Set in the Joseon Dynasty, Yong is a man who leads a dual existence – by day, he's a playful marketplace hooligan, but by night, he becomes Iljimae, a thief targeting corrupt officials to aid the poor. 
His signature plum tree branch painting marks each robbery, but his true motive is to find the owner of a sword that took his father's life.
Eun Chae, a compassionate daughter of a government official, unexpectedly encounters Iljimae. Though she's never seen his face, she admires his noble cause. 
Also see: Top 25 Historical Kdramas To Binge Today
16. Bel Ami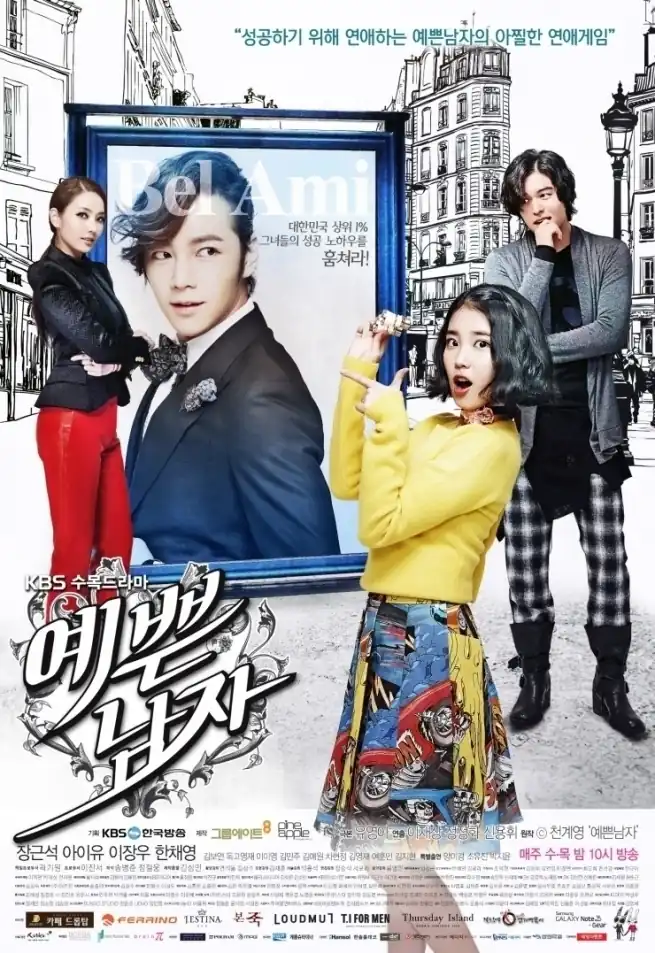 Dokgo Ma Te is a driven individual with a plan to amass wealth using his captivating looks.
His goal? Dating ten of Korea's most successful women. However, a peculiar encounter disrupts his scheme. 
Kim Bo Tong, an ordinary girl from humble beginnings, appears before him. She has cherished feelings for him over the past decade. Can Bo Tong win Ma Te's heart?
Adapted from the manhwa Yeppeun Namja Yeol Yeoja Jeonbbokgi by Cheon Kye Young, this beautiful Kdrama features one of the most outstanding and delightful journeys of love and transformation. 
---
And that's a wrap!
With the selection on this list, you're going to have lots, lots, and lots of dramas to watch if you like Kdramas adapted from manga and manhwa. 
And if you want more recommendations, there's plenty where that came from! Check out the related posts for more recommendations that will keep you busy for a long, long time. 
Happy watching!