From Olympic dreams to underdog triumphs, the captivating Chinese dramas in this post delve deep into the world of sports, and you can be certain that it's going to be absolutely bonkers. 
So, whether you're a fan of intense soccer matches or elegant figure skating routines, I just know you'll find a recommendation in this post.
Sit back, relax, and get ready to find your next best Cdrama!
Here are some of the most engaging sports Cdramas you should watch right now: 
1. The Whirlwind Girl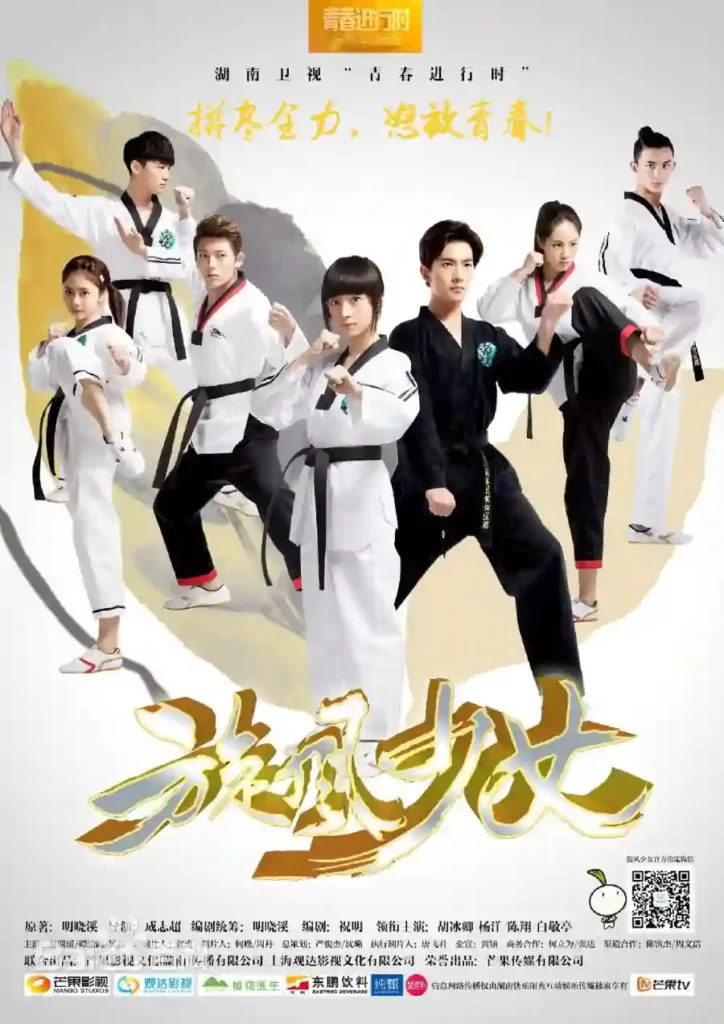 In the town of An Yang, Qu Xiang Nan, a former world champion in Yuan Wu Dao martial arts, was accused of doping, leading to the loss of his prestigious title. 
In an effort to restore his title, Qi Bai Cao, his adopted daughter and student, decides to become a true martial artist.
She forms friendships with Ruo Bai, a senior in Yuan Wu Dao, Yu Chu Yuan, a caring medic with a mysterious side, and Fang Ting Hao, a flirtatious charmer with hidden motives. 
And, together, they learn, compete, find love, and fight for their dreams.
2. My Mr. Mermaid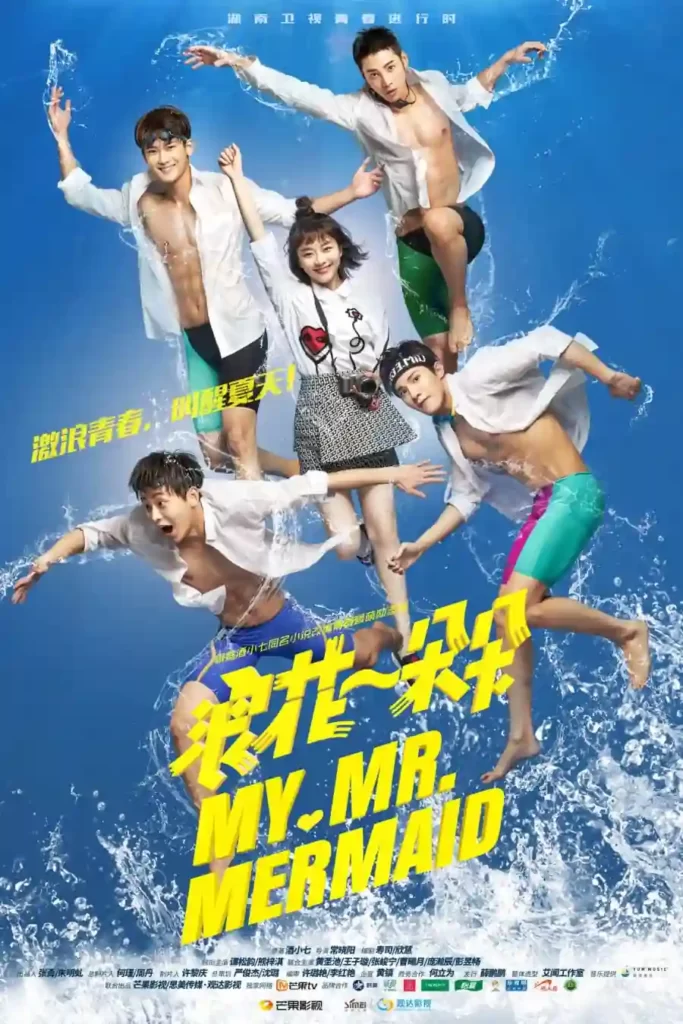 Tang Yi Bai, a former champion swimmer, is determined to make a comeback after being wrongly accused of doping four years ago, so he joins the South Physical Education College team with his best friend, Qi Rui Feng, to face their rival, Heng Ou Yang from North Physical Education College.
During the competition, Yi Bai crosses paths with Yun Duo, a rookie sports reporter who rents a room in his family home.
Despite her fear of water, they become close friends. Together, Yun Duo must help Yi Bai clear his name, reignite his swimming career, and reclaim his former glory.  
This is one of the most popular Chinese sports-themed dramas to watch, and I just know you'll love it if you're in the mood for some thrilling fun and sweet romance. 
3. Sweet Combat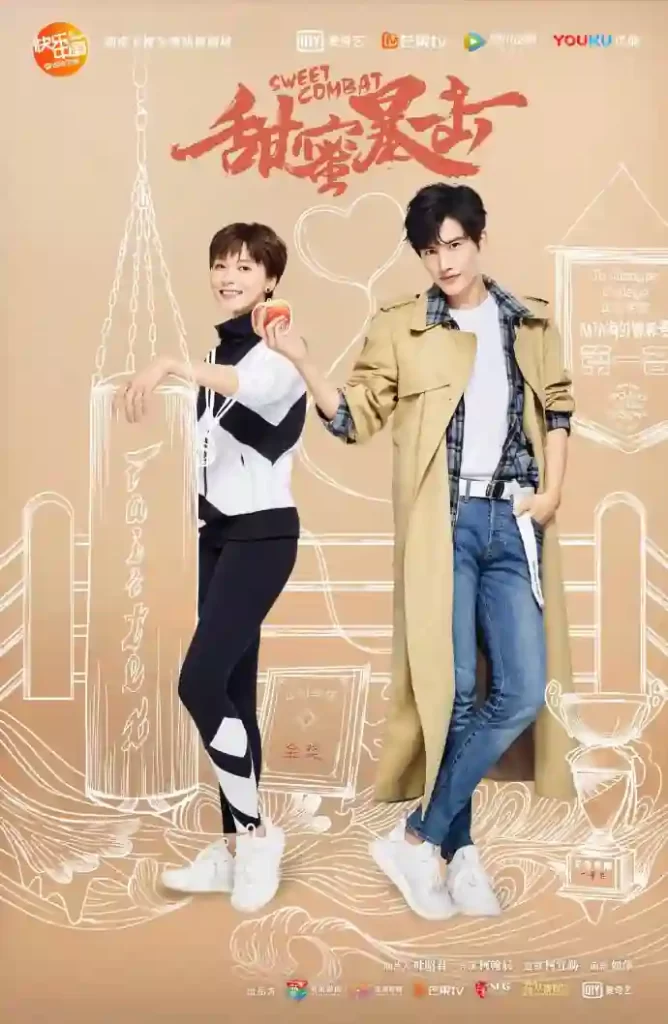 Fang Yu, the eldest daughter of the Fang Conglomerate, defies her family's wishes to pursue boxing and becomes the champion at just 18.
Ming Tian, from a humble background, worked for three years to support his family before applying for a sports scholarship. 
Despite lacking experience, Fang Yu recognizes Ming Tian's talent and their bond strengthens over time.
Their relationship blossoms as they support each other in their respective paths, overcoming societal expectations and proving that passion and determination can conquer all. 
4. The Prince Of Tennis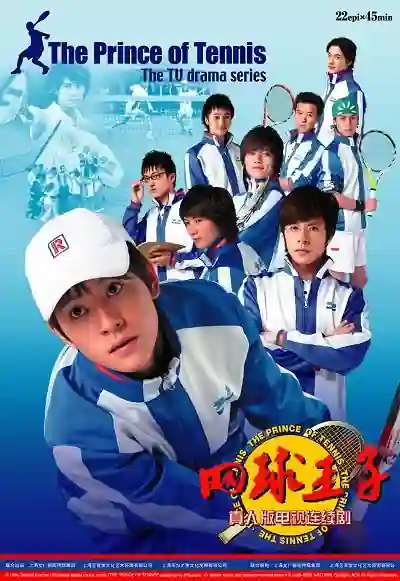 Long Ma, a tennis prodigy with a lineage of talent, triumphs with four consecutive wins at the American Junior Tennis Tournament.
He follows in his father's footsteps, carrying exceptional skills and an unwavering love for the game. 
Back in his homeland, Long Ma enrolls in the renowned Youth Academy, where his outstanding abilities earn him a coveted spot in the prestigious tennis club. 
Together with his teammates, they strive towards victory in the nationwide Junior Tennis Championships, forging deep bonds of friendship while honing their skills with each exhilarating match.
This is another excellent Chinese sports drama that tennis enthusiasts will definitely appreciate. 
5. Skate Into Love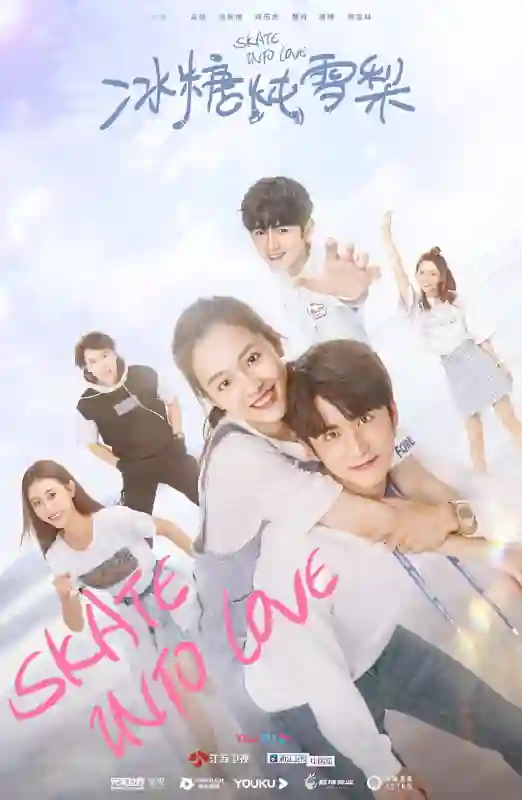 Despite a rocky start, Li Yu Bing, the school's ice hockey god, and Tang Xue, a talented short-track speed skater, cross paths and embark on a journey to chase their dreams.
At Lin Da University, Li Yu Bing helps Tang Xue overcome past misunderstandings and find her love for speed skating again.
As they face challenges from disapproving parents, fierce competitors, and old acquaintances, they navigate a pivotal crossroads that will shape their sports careers.
With skates on, these impassioned youths glide towards an exciting future, inspired by each other and determined to succeed.
If you're in the mood for a sweet coming-of-age romantic Chinese drama, then this is just the show for you.
Also see: 25 Must-Watch Chinese Romance Dramas That Will Leave You Breathless
6. Ping Pong Life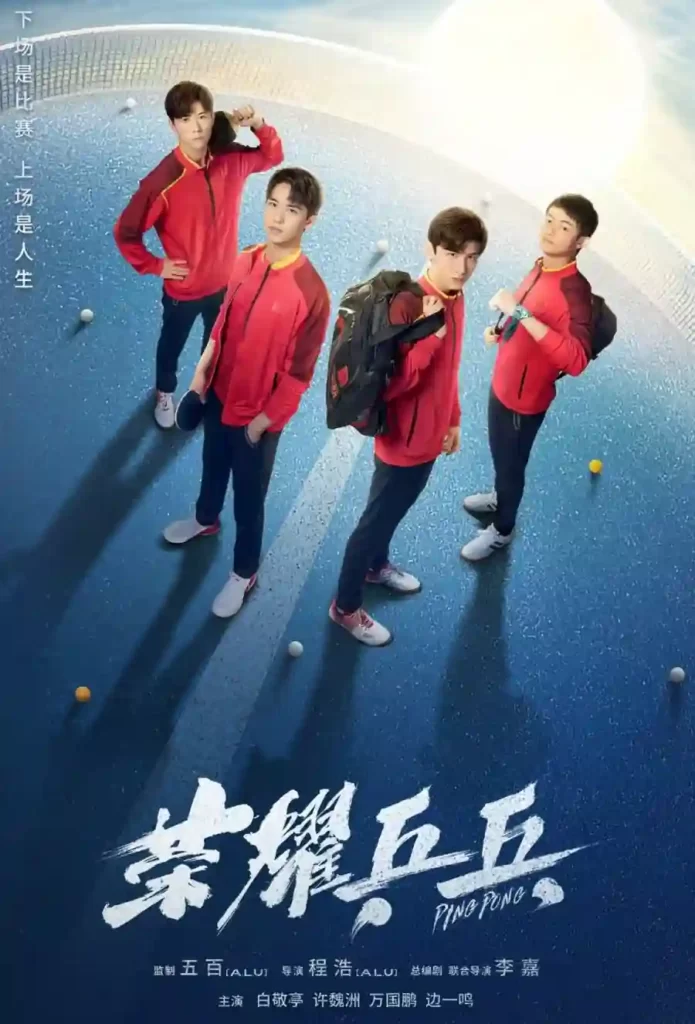 Xu Tan and Yu Ke Nan are two young men at the center of intense ping pong competitions.
Xu Tan, despite physical weakness, is passionately dedicated, while Yu Ke Nan is a talented rebel. 
Their contrasting personalities converge as they embark on a shared journey in Chinese ping pong history.
Xu Tan's transformation, inspired by his grandfather, propels him forward, while Yu Ke Nan realizes there is much to learn. 
With dreams and country at stake, they find themselves on opposing sides in a monumental competition, and their intertwined paths shape the destiny of Chinese ping pong in this thrilling tale.
7. Falling Into Your Smile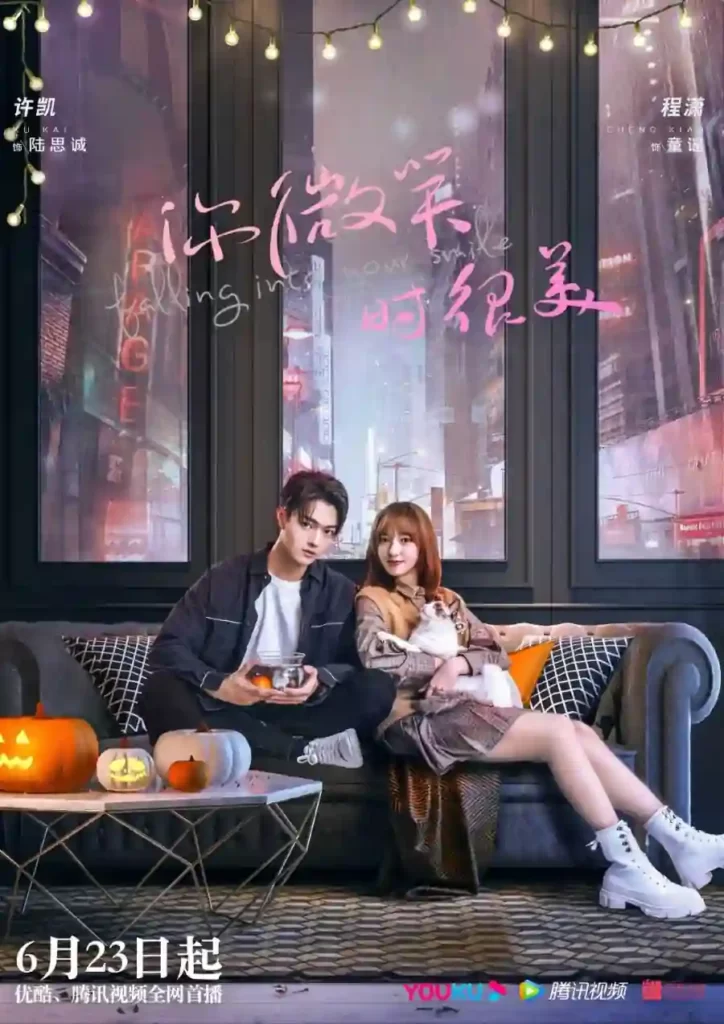 In the ultra-competitive world of e-sports, the ZGDX OPL team dominates.
But when a star player gets injured, captain Lu Si Cheng hesitates to find a replacement.
Tong Yao, a skilled amateur gamer, loves OPL but believes love has no place in gaming. 
The team manager sees an opportunity and recruits Tong Yao as the first female player.
Initially dismissed by Lu Si Cheng, she becomes a substitute, causing a divide among fans. And, soon a deeper connection forms between them.
8. To Fly With You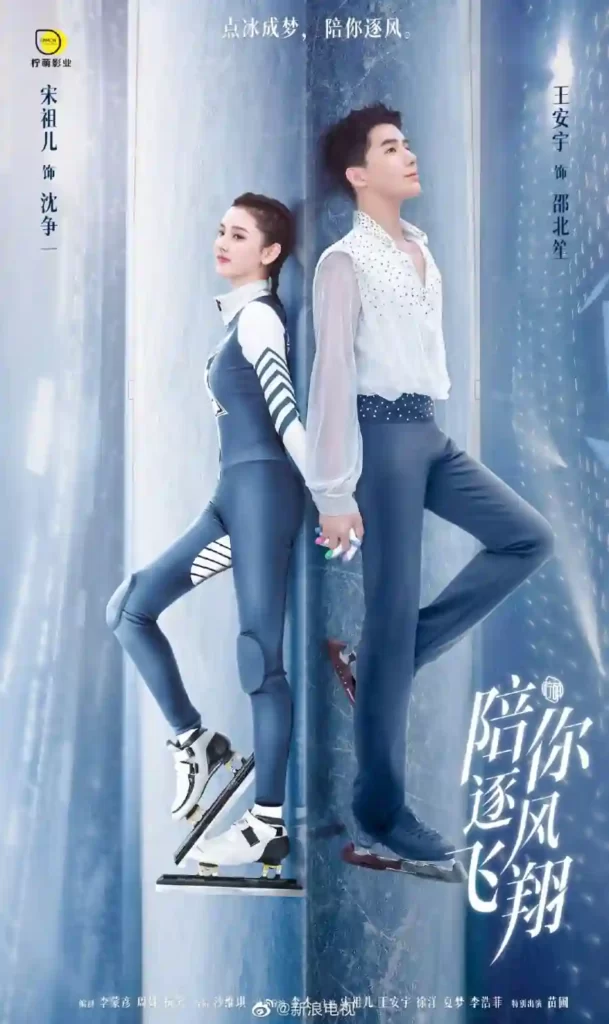 Shen Zheng Yi loves ice-skating, so she sets a goal to become a professional short-track speed skater.
Against her mother's wishes, she joins the Zhu Feng Sports Club and faces physical and mental challenges. 
With determination, she overcomes obstacles and gains the trust of her teammates.
An old incident involving her, her mother, and coach Zhuang Yue is revealed. 
And, encouraged by her friend Shao Beisheng, she becomes the dark horse of the season and forms a strong bond with Zhuang Yue.
9. Love Of Summer Night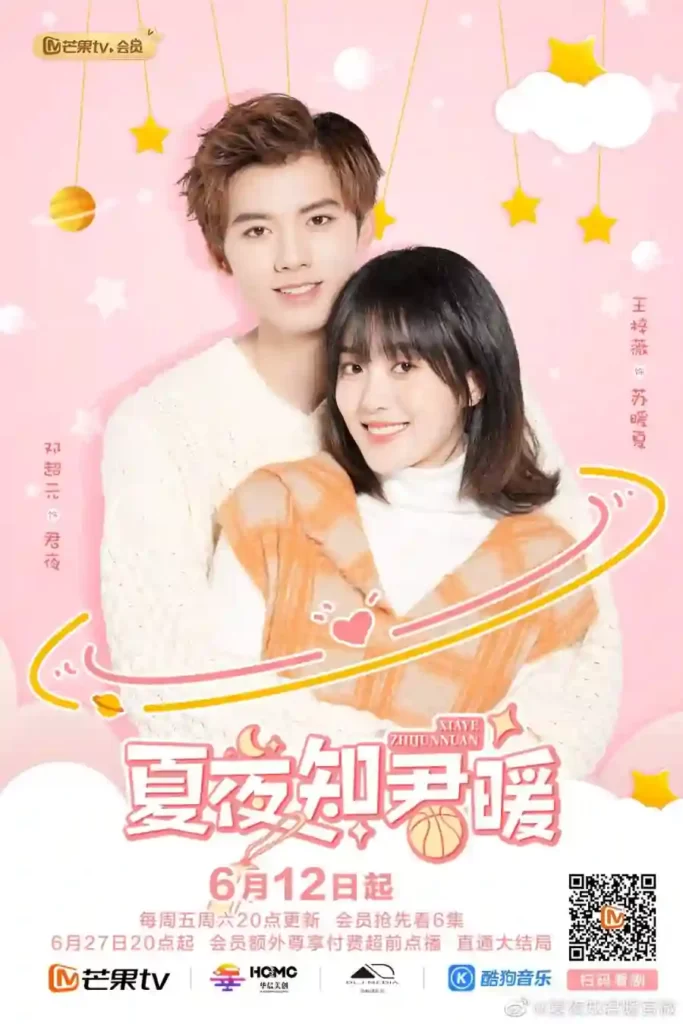 Su Nuan Xia, a freshman at Qingmeng University, is determined to fulfill her father's wish of leading the basketball team to victory against Shenhua.
With her charm and determination, she assembles a team of talented and unique players who share a passion for basketball. 
When she discovers the skills of school heartthrob Jun Ye, she goes above and beyond to convince him to join the team.
Through their relentless training, Jun Ye rediscovers his love for the sport and develops feelings for Nuan Xia. 
Together, they face internal struggles and unite with their teammates to chase their dreams.
This Chinese drama about basketball is another really good one that you'll enjoy if you want a realistic portrayal of competitive athletes.
10. Snow Lover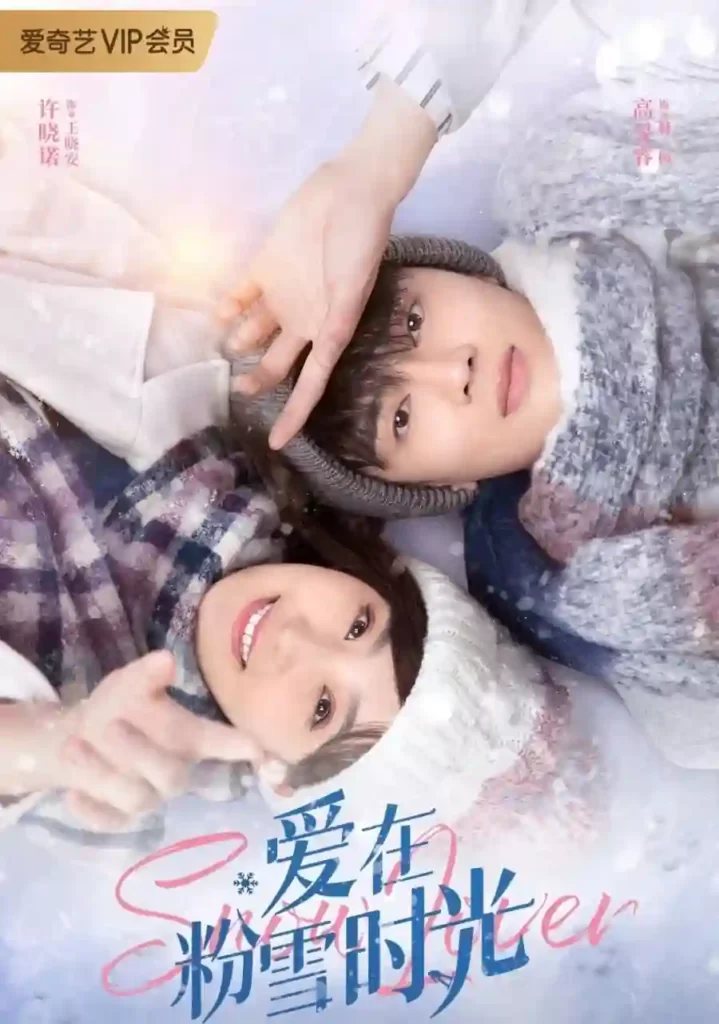 He Feng, a talented tech expert, and Wang Xiao An, a scriptwriter labeled as a thriller writer, both face career setbacks.
Determined to prove himself, He Feng seeks Xiao An's help in developing a ski-related game.
Despite their past breakup, Xiao An agrees to collaborate, hoping it will elevate her career. 
As they work together, hilarious conflicts ensue, giving them a chance to rewrite their love story.
He Feng's skills and Xiao An's skiing expertise intertwine, creating an exciting storyline for the game. 
Soon, sparks of their first love reignite, perfectly setting the stage for a new chapter in their lives.
11. Let's Tug It
After a life-altering accident, former football star Guo Yan joins Mingcheng University.
By chance, he gains popularity by challenging the campus training model Xue Tian, and this catches the eye of Coach Lei Ming. 
In a bid to save his job, Lei Ming forms the Mingcheng University Tug-of-War team with eight motivated students.
Despite their lack of athletic experience, fueled by Lei Ming's inspiration, they aim to conquer the New Star Competition. 
Their initial defeat and mockery only fuel their determination. United by their shared goal and unwavering spirit, these underdogs face challenges and build friendships. 
12. Nothing But You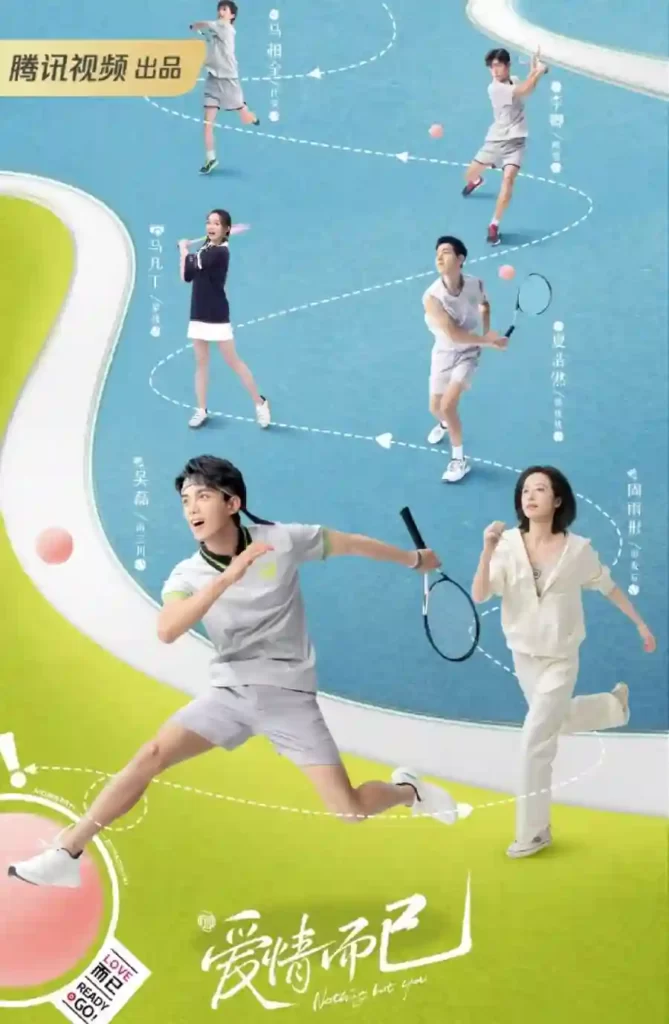 Liang You An, an executive assistant to an influential boss, finds herself trapped in a stagnant position with no prospects.
Just as she contemplates quitting, fate intervenes when she crosses paths with Song San Chuan, a professional badminton player grappling with personal trauma and feeling stuck in life. 
This unexpected encounter sets both on transformative journeys, transitioning from acquaintances to friends and eventually developing deeper feelings.
As Liang You An encourages Song San Chuan to make a groundbreaking shift from badminton to professional tennis, he, despite being almost a decade younger, offers remarkable support and wisdom.
Also see: 20 Must-Watch Rich Boy & Poor Girl Chinese Dramas For Romance Lovers
13. Aim The Heart! Acheress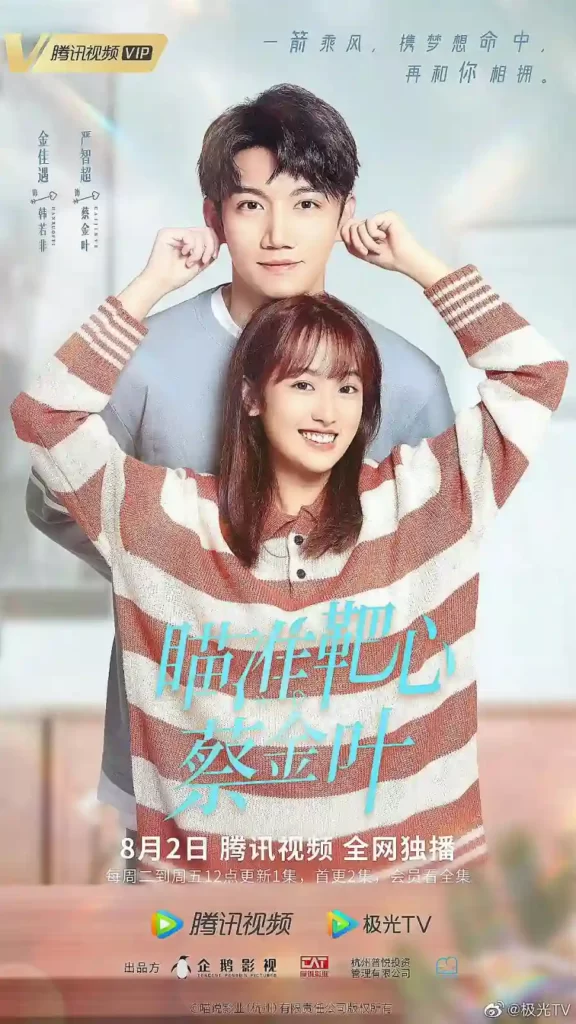 Han Ruofei, a former star, reluctantly joins the archery team as an auditor, under the company's directive to reshape athletes.
In an unexpected twist, Han becomes the apprentice of Cai Jinye, sparking immediate animosity between them. 
They clash over every little matter, constantly trying to sabotage one another.
However, as they spend more time together, Han's companionship becomes a powerful catalyst for Cai Jinye's pursuit of his dreams.
Their hearts gradually draw closer, like two arrows on unrelated paths, aiming for their own bullseyes.
14. Cross Fire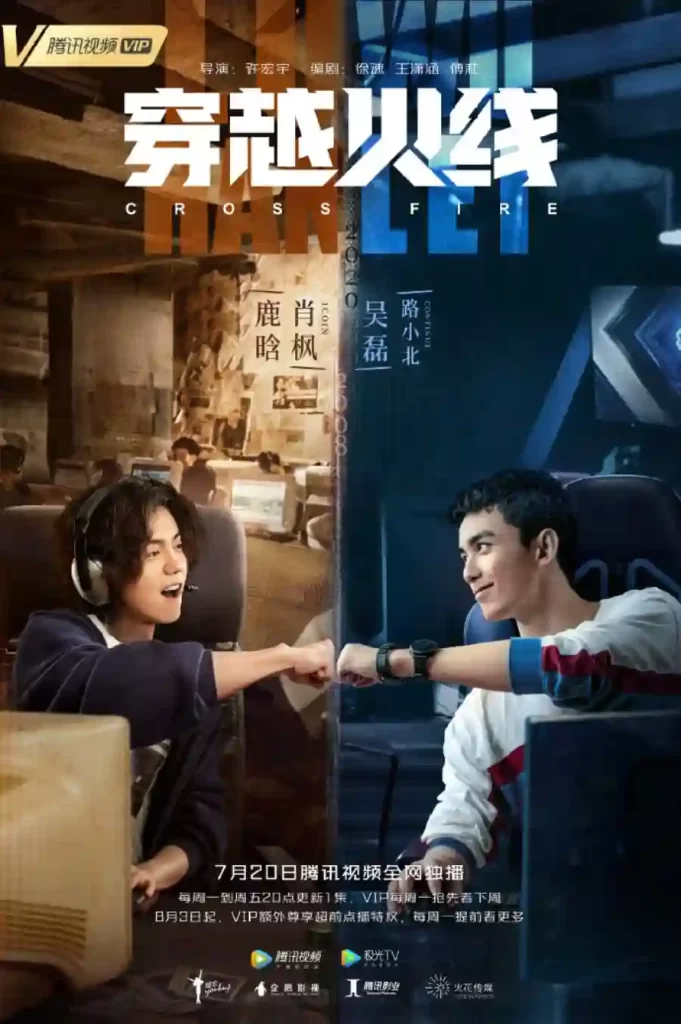 In 2008, Xiao Feng leads a struggling e-sports team, facing constant challenges in the nascent industry with meager financial rewards.
Despite being belittled, their determination to chase their dreams remains unwavering.
Fast forward to 2019, Lu Xiao Bei, a brilliant player in the same game, faces physical limitations as a wheelchair-bound individual.
He aspires to honor his brother's legacy as a professional e-sports player, but is denied the opportunity to join a pro team.
Unexpectedly, a cosmic glitch intertwines their paths, transcending time and space.
They meet within the virtual realm, initially mistrustful but eventually forming a bond of camaraderie.
Together, they build their own teams and mutually support one another, growing both in life and as players, all in pursuit of their cherished dreams.
15. Gank Your Heart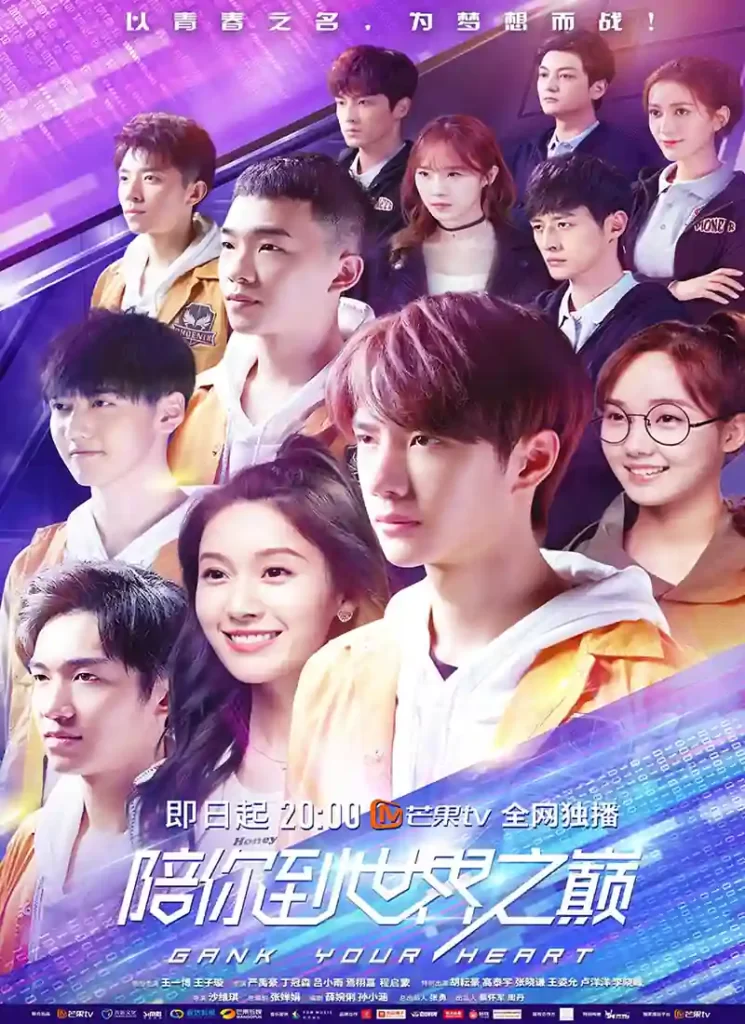 In the world of e-sports, a seemingly disastrous encounter ignites a heartwarming romance. Enter Ji Xiang Kong, a renowned gamer with charisma and an army of devoted fangirls.
During an international competition, Qiu Ying crosses paths with him, seeing an opportunity to enhance her own popularity. 
What she doesn't know is that Ji Xiang Kong's reputation in e-sports is oddly tainted, and instead of boosting her image, their association initially brings her more hardship.
However, this experience proves to be a blessing in disguise as Qiu Ying discovers her true passion. 
Serendipitously, she unravels the misunderstood genius hidden within Ji Xiang Kong.
This is another highly-rated Chinese drama about sports that you will give you all the feels. 
16. Mr. Swimmer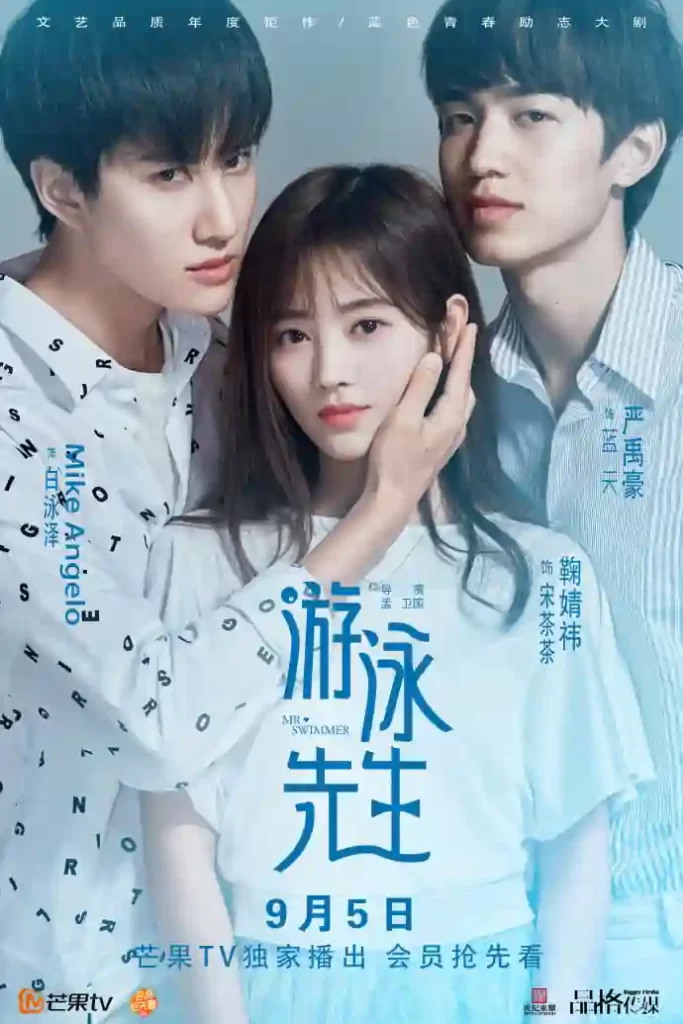 Bai Yong Ze, a gifted swimmer from humble beginnings, crosses paths with Song Cha Cha, a wealthy girl whose family faces adversity.
Cha Cha's unexpected breakup with her boyfriend, and Yong Ze's best friend, Lan Tian, adds a layer of complexity. 
The two boys find themselves competing in various aspects of life, including love and career.
As they rigorously prepare for the national swimming competition, Lan Tian's father threatens Yong Ze to ensure his defeat.
However, in a display of justice, honor, and sportsmanship, Lan Tian stands up for Yong Ze, restoring his reputation.
Eventually, these three young individuals discover responsibility, perseverance, and unleash their true potential as remarkable youths.
17. Hot Girl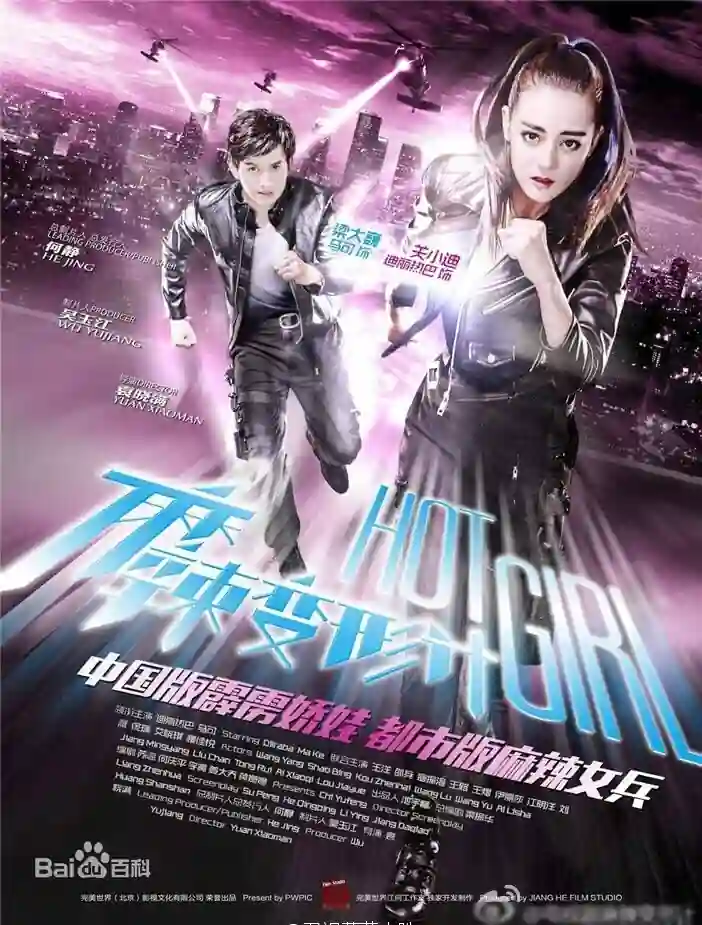 Guan Xiao Di, a spirited and rebellious girl, stumbles upon an unexpected opportunity when she joins a bodyguard training center.
There, she forms unlikely friendships with an arrogant boy and four incredibly talented girls. 
Enduring the intense training program, she undergoes a remarkable transformation, evolving into a legendary bodyguard.
---
I think I speak for everybody when I say that Chinese sports drama is a niche on its own, and the tales of athleticism and perseverance are enough to give you legit chills. 
And if you're in the mood for some more recommendations, I've got you covered.
Check out the related posts below to find something sweet to keep you locked in for hours!