If you're looking for some new historical Chinese dramas to spice up your watchlist, you should check out some of the new Chinese historical dramas that are coming out in 2023. 
There's everything from comedy and romance to action and mystery, and these new releases are really, really good.
Here are some of the new Chinese historical dramas that you should add to your watch list:
1. A League of Noblemen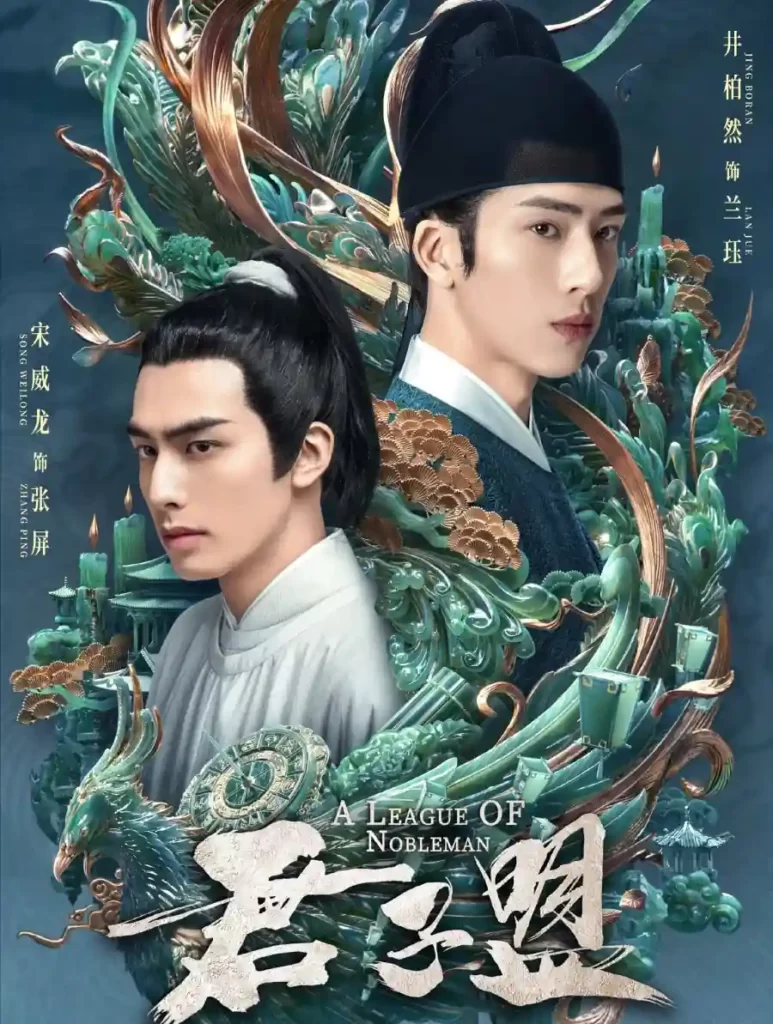 Zhang Ping is a determined orphan from a rural area who's come to Beijing to take the civil service entrance exam. To make ends meet, he sells noodles on the streets.
Though he may be a bit of a daydreamer and unsophisticated, he's incredibly perceptive, which makes him a natural puzzle-solver and a bit of a nosy detective. 
Then there's Lan Jue, a young and well-mannered minister with a secret from his past that he's not keen on sharing.
When their paths cross while Lan Jue is solving a case, Zhang Ping inadvertently learns his secret, but also helps him crack the case. 
This unlikely duo soon become inseparable and works together to solve all sorts of mysteries, including the truth about Lan Jue's father and ridding the court of corruption.
2. Butterfly Shadow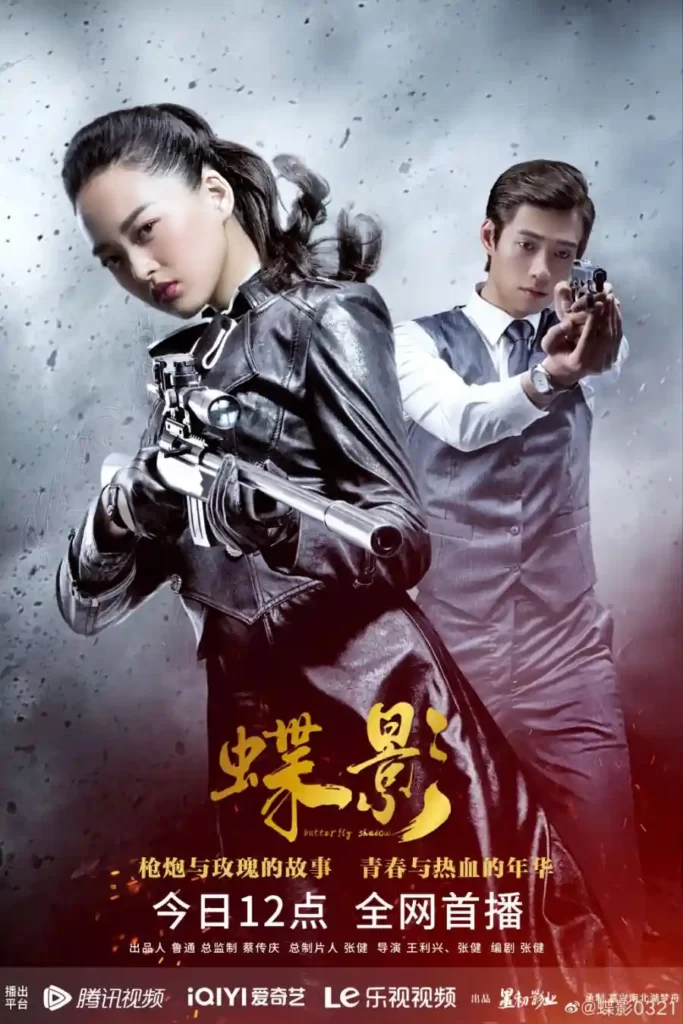 In November 1937, the Japanese army, led by Wei Da Hong and Lin Qiu Yan, took control of Shanghai, and this prompted the underground party organization to go into hiding. 
Fast forward to 1941, and the Japanese army launched a sneaky plan called the Popular Beauty Plan, where they intended to use counterfeit banknotes to mess with China's financial market and loot the country's precious cultural artifacts. 
That's when Wei Da Hong and Lin Qiu Yan's action group sprang into action, meeting up with some colorful characters along the way, like the chubby Tang Twenty-three, the skinny monkey, and other young go-getters.
3. Little Mad Doctor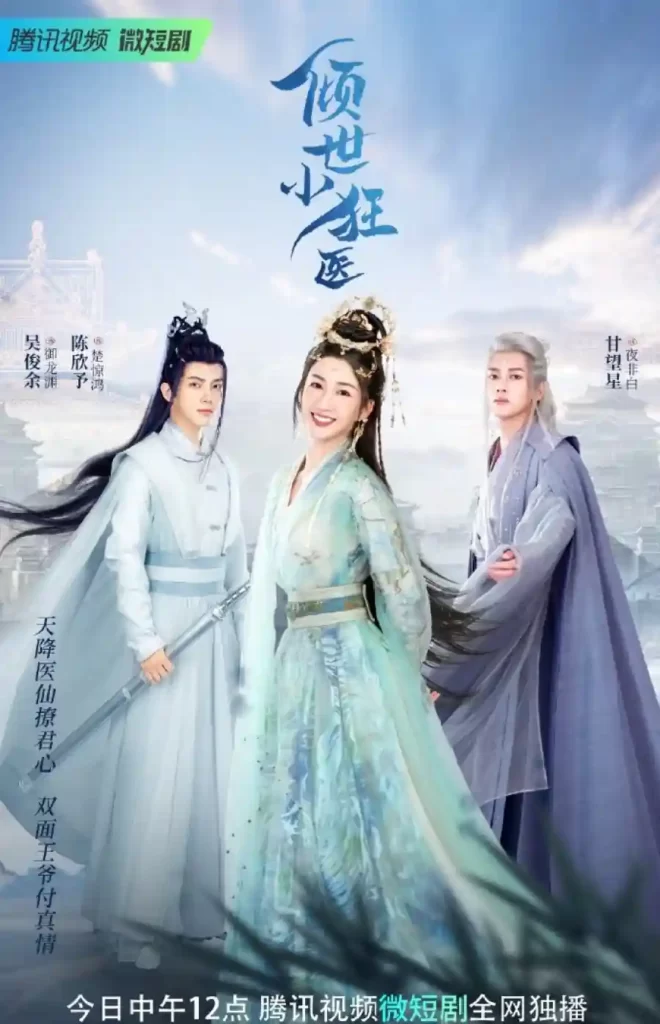 Suddenly transported to another realm, Doctor Chu Jing Hong finds herself as the princess of the Northern Chu Kingdom.
But she's determined to find a way back home, so she'll have to tackle all sorts of challenges. 
As she navigates this new world, she finds herself falling for the dashing war King, Yu Long Yuan. Can she complete her mission and find true love?
This amazing new Chinese drama is really the stuff dreams are made of. 
4. Bai Tuo Le, Nan Zhu Bie Guo Lai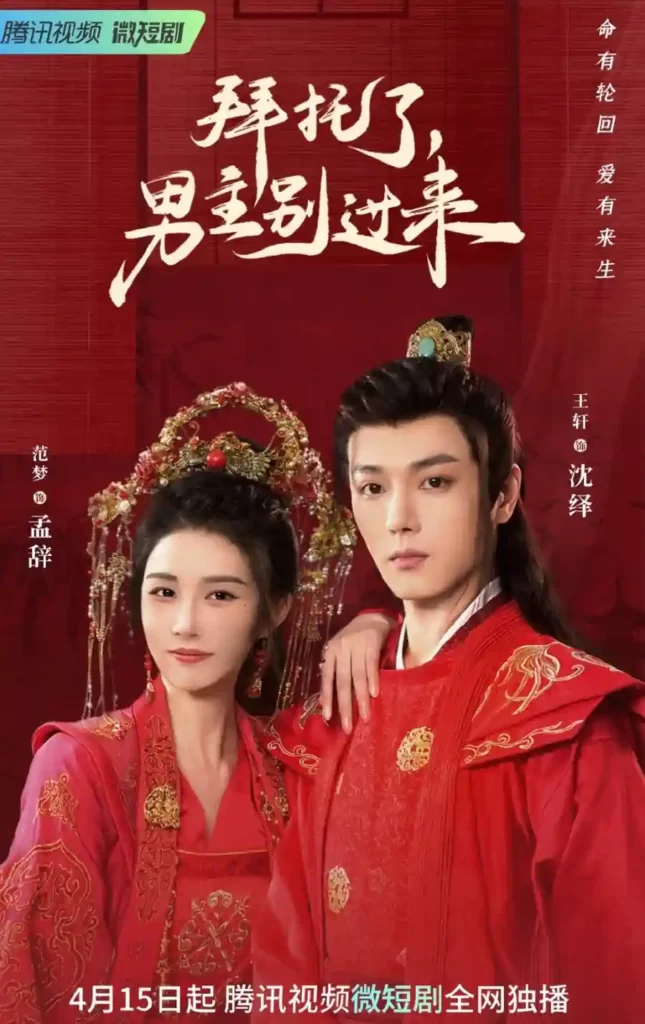 Meet Meng Ci, who mysteriously lands herself in a novel and takes on the role of a character.
To avoid disrupting the plot, she stays clear of the love triangle between the male lead and the second male lead.
But, things get dicey when the male lead starts to fancy her and she starts to fall for him too!
While trying to find her way back to reality, Meng Ci must also fend off the envious second male lead and navigate the tricky situation of being a fictional character.
5. Internal Affairs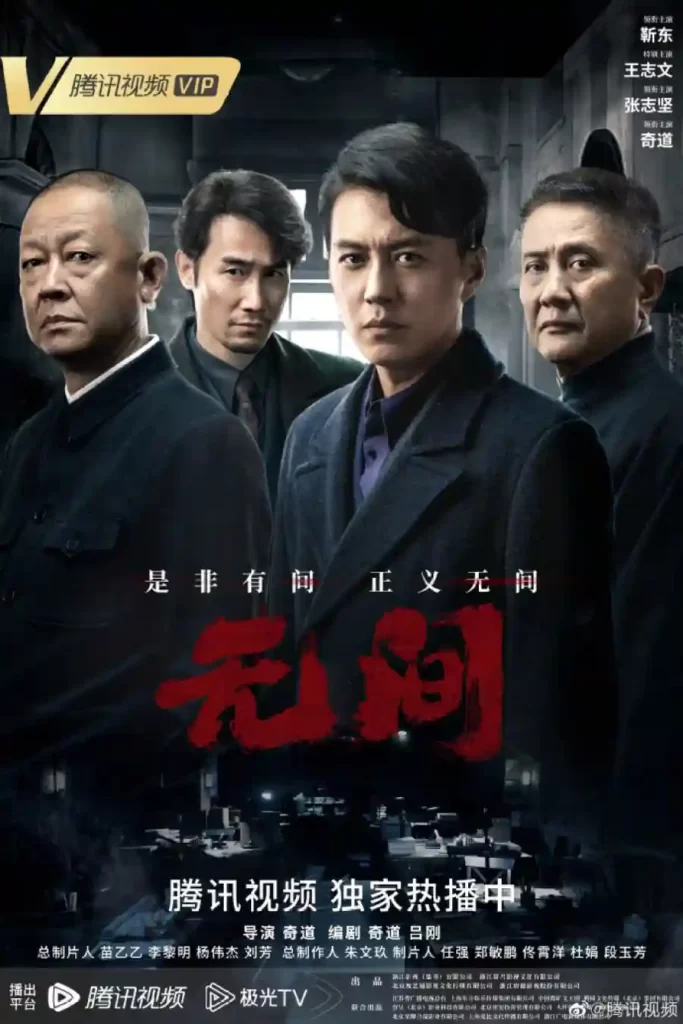 Returning to Shanghai after two years in Japan during the 1944 Wang Jingwei regime of the 2nd Sino-Japanese War, he secretly becomes an undercover agent for the Communist Party. 
Working for No. 76 Headquarters, a secret government spy organization collaborating with the Japanese military, Lu Feng uses his wit and perseverance to gain the trust of the cautious branch leader, Shen Xiao. 
As Lu Feng navigates his undercover mission, he also reunites with his childhood friend, Huo Fei, and meets the enigmatic Hua Xiang Yu.
With corruption and violence ruling the world, these underground agents fight for justice and a better future.
6. Nv Er Hong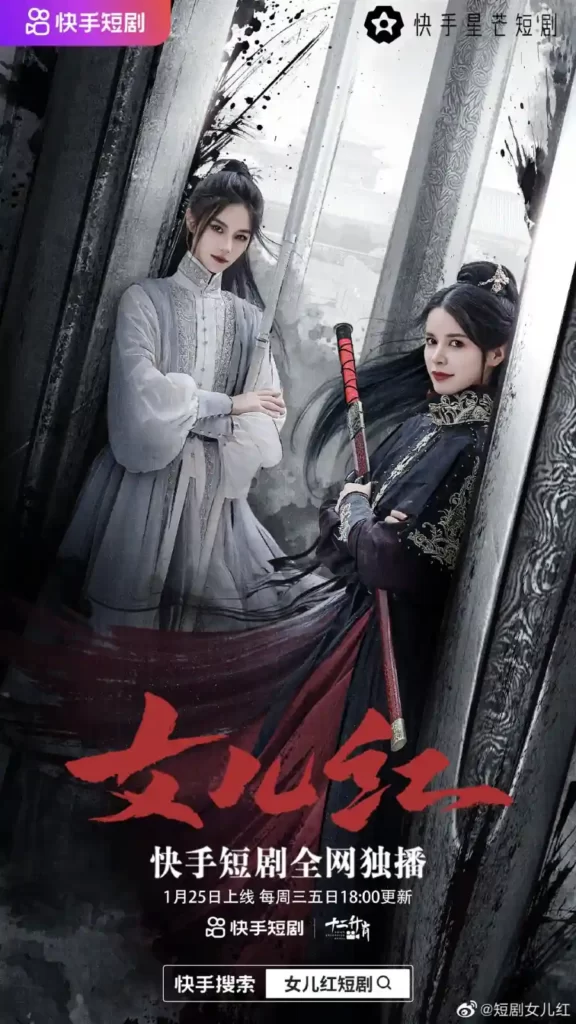 Shi Yi, once known as a bloodthirsty demoness who killed without mercy, was imprisoned in ice by her own blood slave, Yi Ling.
After 200 years, Shi Yi is freed but has lost her memories and struggles to control her powers. 
Seeking help, she meets Hua Yu Tang, who seems familiar and offers to heal her. Despite Hua Yu Tang's kindness, Shi Yi's past continues to haunt her as she tries to uncover the truth about her identity and the reason for her blood rage.
This new fantasy historical Chinese drama released in 2023 is a perfect watch if you want something to watch this weekend. 
7. The Castellan Belongs To Me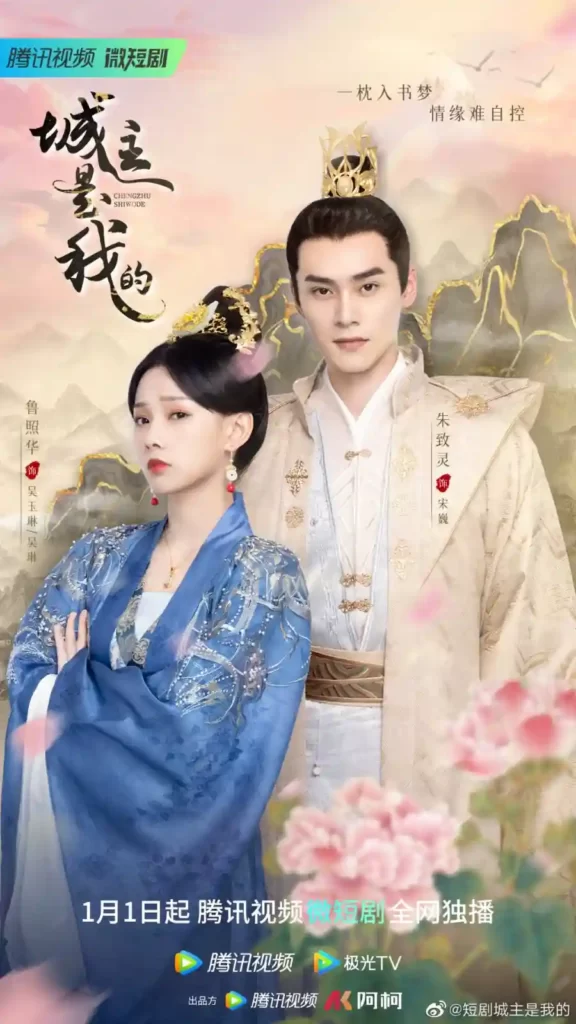 Wu Lin, a modern-day writer, agrees to finish a friend's novel but dislikes the palace and harem plotline, so she changes the plot and gets transported into the book as Wu Yu Lin, the unwanted wife of Lord Song Wei. 
With her new identity, Wu Yu Lin attracts Song Wei's attention and they start falling for each other.
However, Song Wei's brother Song Yi wants his power and position, and he launches an attack. 
As the new protagonist, can Wu Lin rewrite the ending and help Song Wei overcome the challenges?
8. Fairyland Romance
In the midst of the tranquil peach blossom village, Prince Zuo Jing Lun finds love and solace with Liu Qing Qing, the village leader. Despite his royal status, he is drawn to her strength and fearlessness. 
In this secluded haven, where legend has it that the fountain of youth can be found, their angsty romance blossoms among the clouds and mist.
9. Yes, Her Majesty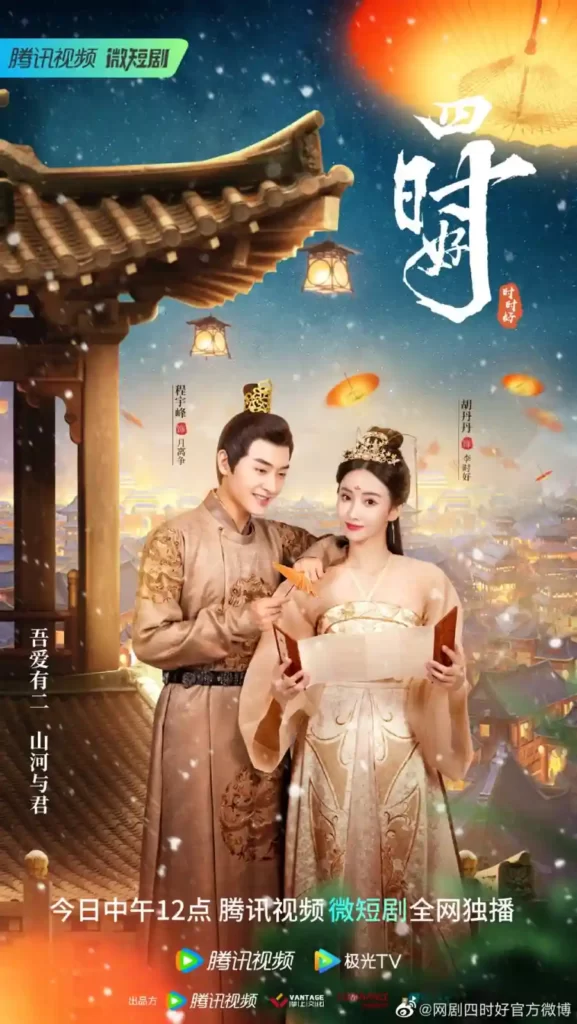 Empress Yue Li Zheng awakens from a three-day coma after a near-drowning incident, but she's lost all her memories.
Despite this setback, she's determined to get back to work and manage the Royal Court's affairs. Her consort, Li Shi Hao, claims to have saved her from drowning, but something feels off. 
As she begins to unravel the truth, she discovers the harsh reality of the power struggles within the court.
Nevertheless, her journey toward true love begins, and she discovers something wonderful amidst the chaos.
10. The Truth of Immortality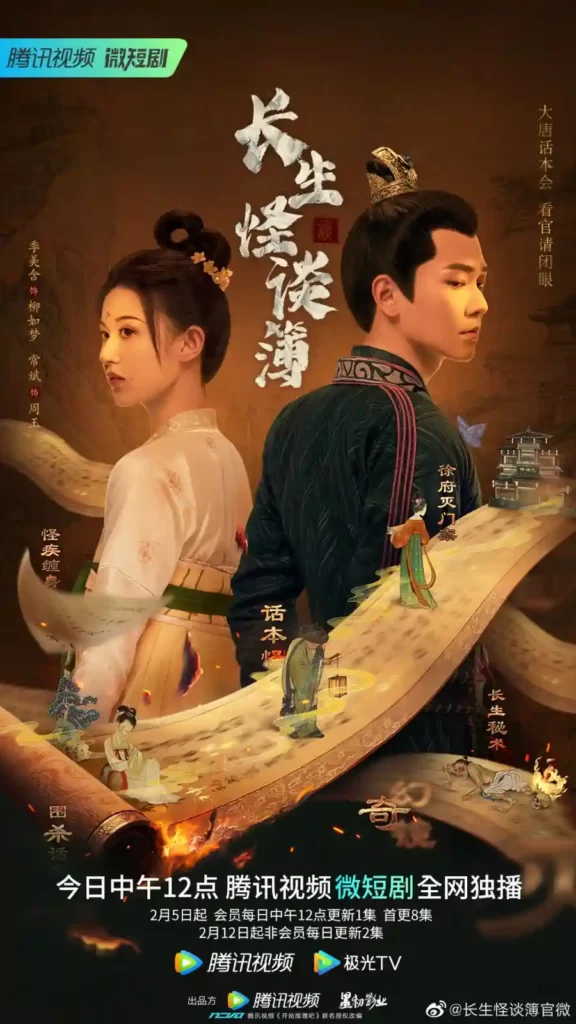 On a deserted island, Zhou Yu, the world's first storyteller, and seven mysterious listeners are trapped.
Zhou Yu is the only survivor of the Xu's Annihilation Massacre, and they soon discover clues related to the event. 
Zhou Yu and Liu Ru Meng, who pretends to be his wife, work together to solve the original murder case and find the real culprit.
To do so, they must solve six criminal cases from scripts left on the island. 
But with each case solved, one of them dies, adding an unexpected twist to their search for the truth.
11. Empress Won't Go To Court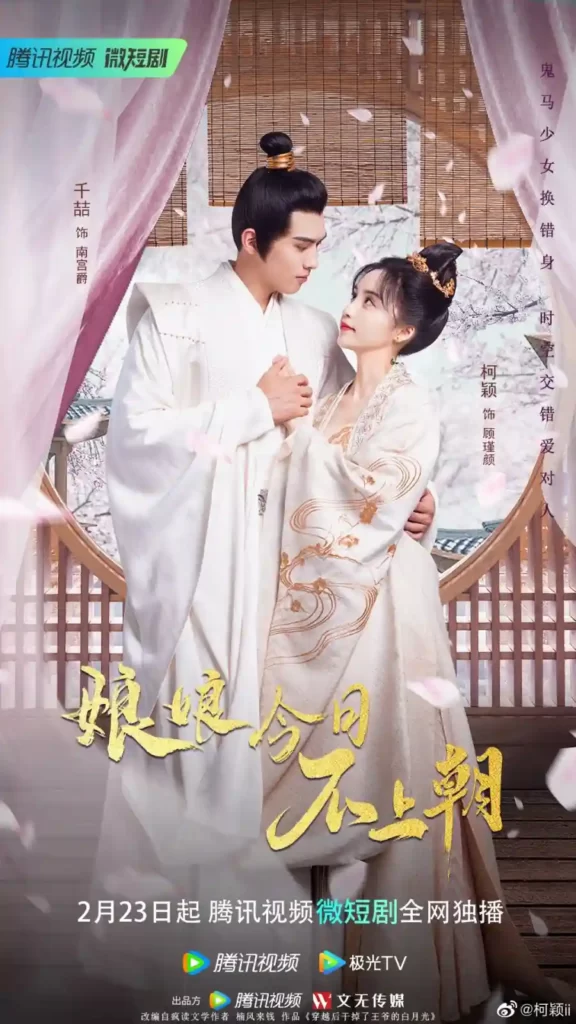 Gu Jin Yan, a modern girl, finds herself swapping souls with the Emperor in ancient times – even though she is the Empress in this timeline.
She then sets about using the Emperor's body in various ways and ends up in unexpected palace conflicts. 
As they work together to switch back, the Emperor and Empress initially despise each other, but their journey leads to hilarious bickering and acts both inside and outside the court. 
This journey presents new challenges as the Empress, who is ignorant of politics, faces difficulties in the court, while the Emperor, who resides in the palace, sees his lover's true colors from a different perspective.
12. Jianghu World Detective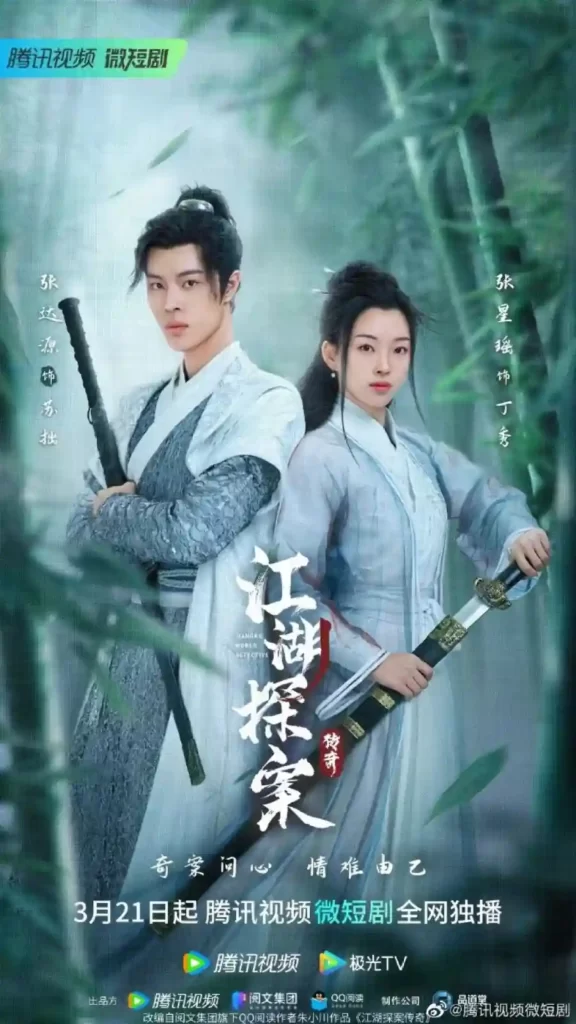 Su Zhao, a wandering traveler, enters the martial arts world and gets embroiled in a case of a village massacre and curse.
As she investigates, she discovers that the culprits are a group of soldiers. 
In the process, she meets Ding Xiu, the daughter of a powerful official, who initially tries to uncover Su Zhao's true identity. 
However, as they work together to solve the case, Ding Xiu develops feelings for Su Zhao, leading to a romantic tale set against the backdrop of the martial arts world.
Together with the mysterious Ding Xiu, they form a trio in the Jianghu, navigating their way through challenges and adventures.
13. Heart Medicine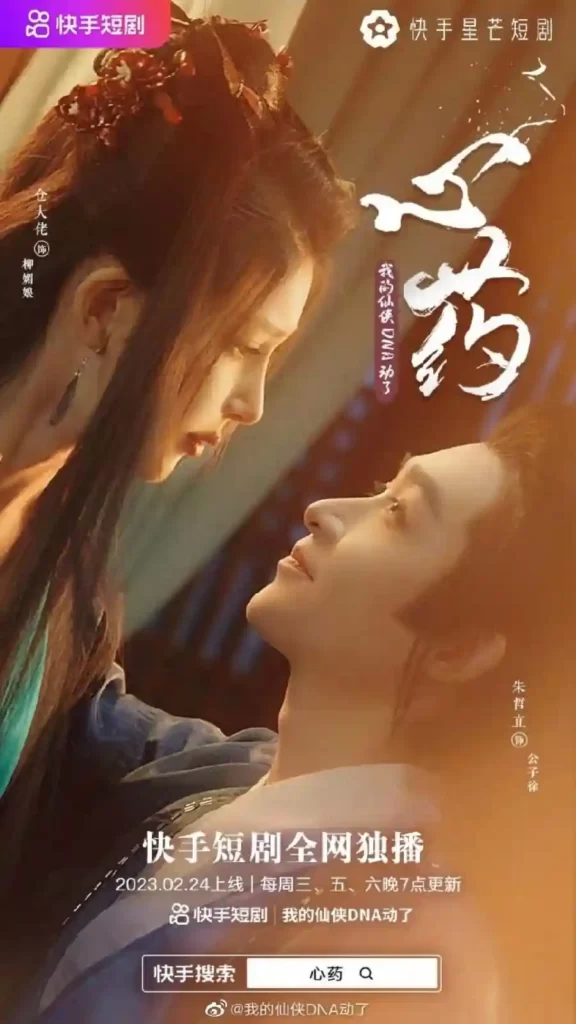 Liu Mei Niang, fueled by betrayal and revenge, takes matters into her own hands by killing Lord Lu to retrieve a jade pendant for her fiancé, Su Heng.
However, she discovers that he too has betrayed her, leading her to take his life. 
Together with her friend, Xiao Chan, they investigate a series of murders targeting newlyweds, committed by a female Daemon. 
Along the way, she meets Gong Zi Xu, who bears a striking resemblance to her lost love, and his master, Master Yu, leading to a series of unexpected events and a tumultuous journey. 
If you want a thrilling new watch to start now, then this is the perfect show for you! This new Chinese drama that was released this year is chockful of humor, romance, and well-deserved action. 
14. Romance of a Twin Flower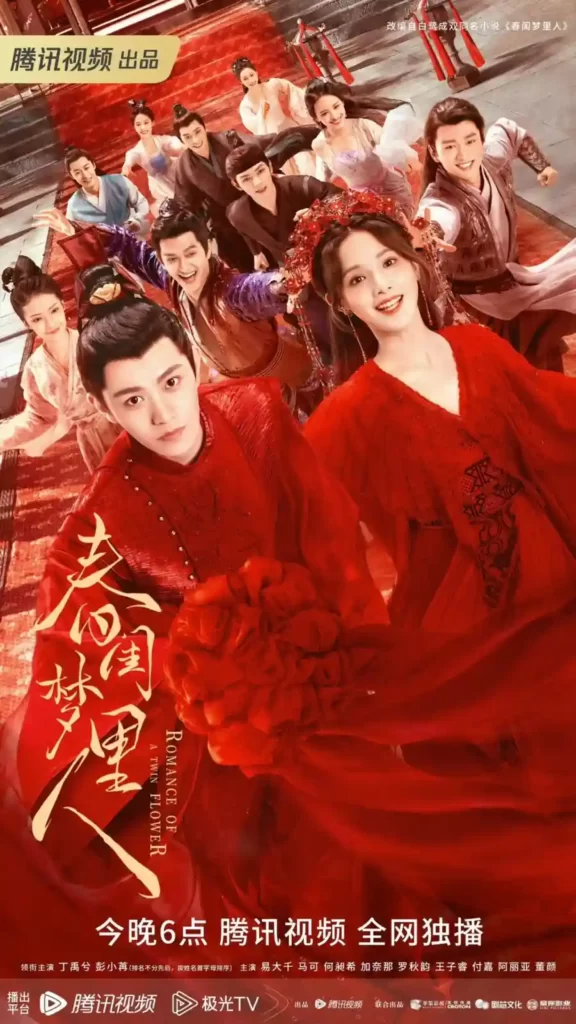 Ji Man, an aspiring businesswoman from Haifang, is heading to Beijing when she gets into an accident that causes her to lose her memory.
She wakes up in a powerful dynasty's palace, mistaken for a treacherous woman set to marry the dynasty's master, Ning Yu Xuan. 
Despite her desire to leave and start her own business, Ji Man discovers it won't be easy to regain her freedom.
She wonders if her unique charms could melt Ning Yu Xuan's icy heart and what will happen when her true identity is revealed to everyone.
15. My Uncanny Destiny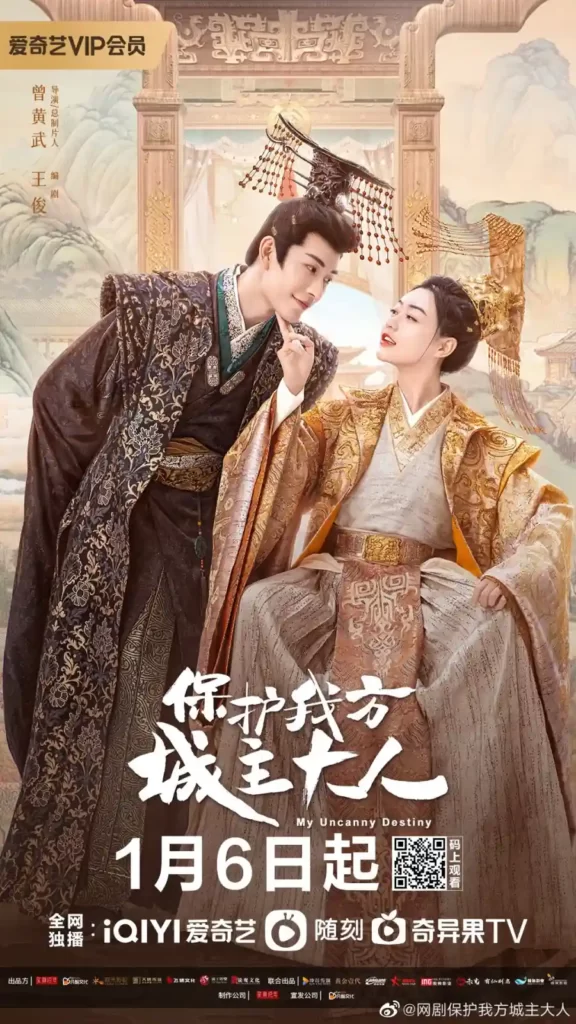 Mu Xi and Xuanyue are enemies, always at war. Ye Zhaonan, the disguised daughter of Mu Xi's lord, is destined to inherit the city. 
But fate intervenes when she meets Liu Xuanming, the charming lord of Xuanyue, who falls for her without knowing who she is. Their love sets off a chain of events that will change their lives.
16. Miss Chun Is A Litigator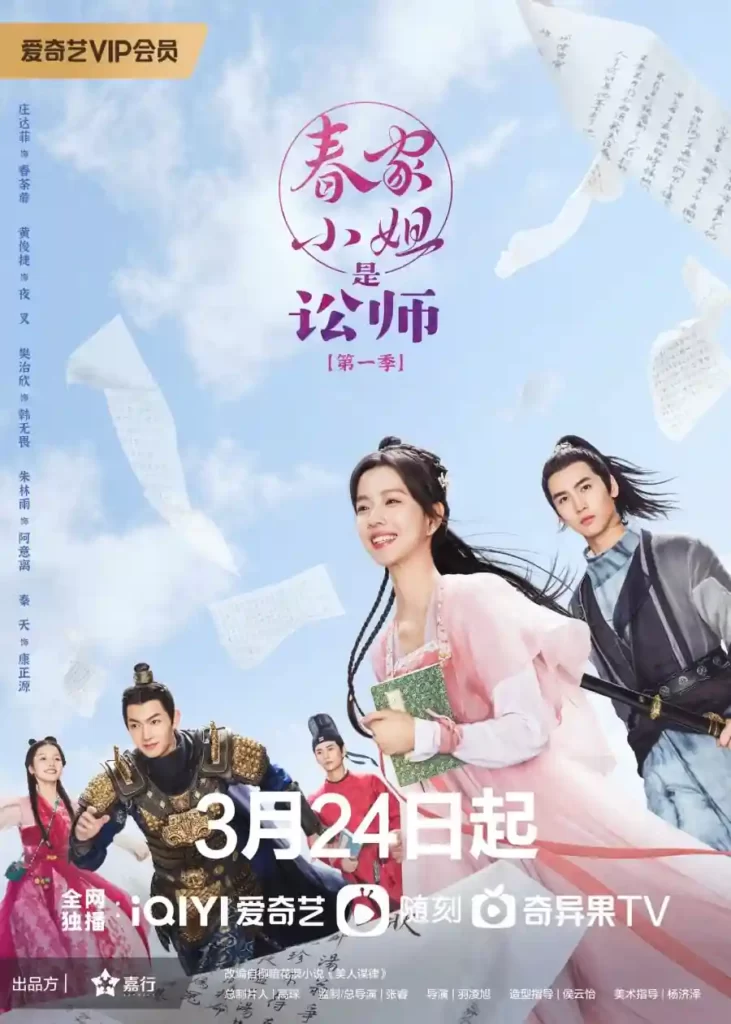 In the Tang dynasty, Chun Tu Mi is a fearless and smart lawyer whose father is wrongly imprisoned and she vows to prove his innocence.
She defends the weak and challenges the powerful in many tough cases. 
The Emperor notices her and makes her his political tool. She attracts the love of three men: the Crown Prince, a Dali official, and an ethnic prince. Who will she choose? 
Another absolutely ballistic new Chinese historical drama to watch in 2023 that you really do not want to miss. This is another one of the best that will have you on the edge of your seat. 
17. The Shofu Can Read Minds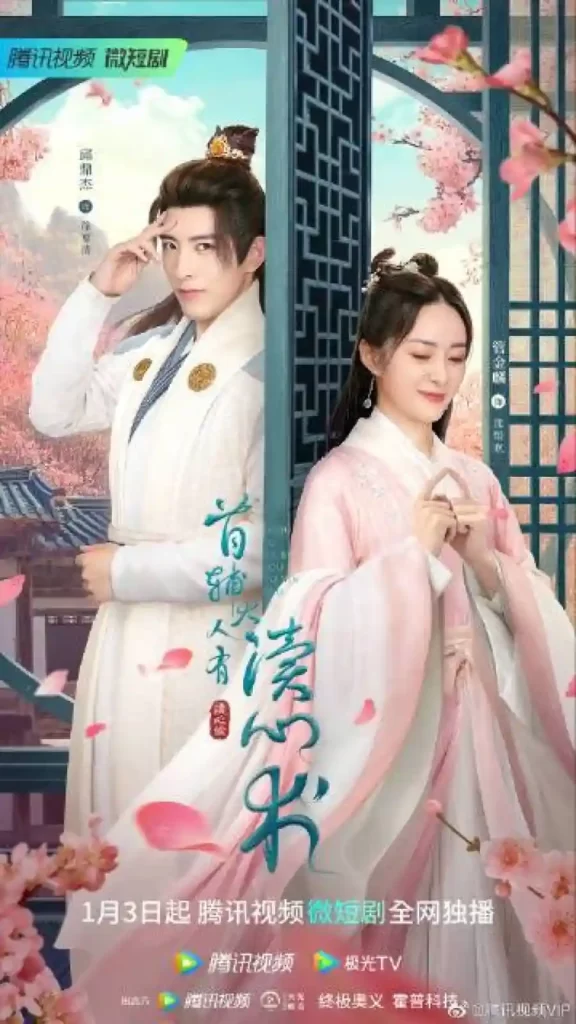 Shen Zhi Huan, a food blogger, wakes up in the body of a noble wife in ancient China. She is married to Xu Yan Qing, a powerful official with a bad reputation. 
She wants to divorce him and escape, but he can hear her thoughts and foils her plans. He finds her intriguing and tries to win her over.
18. The Last Princess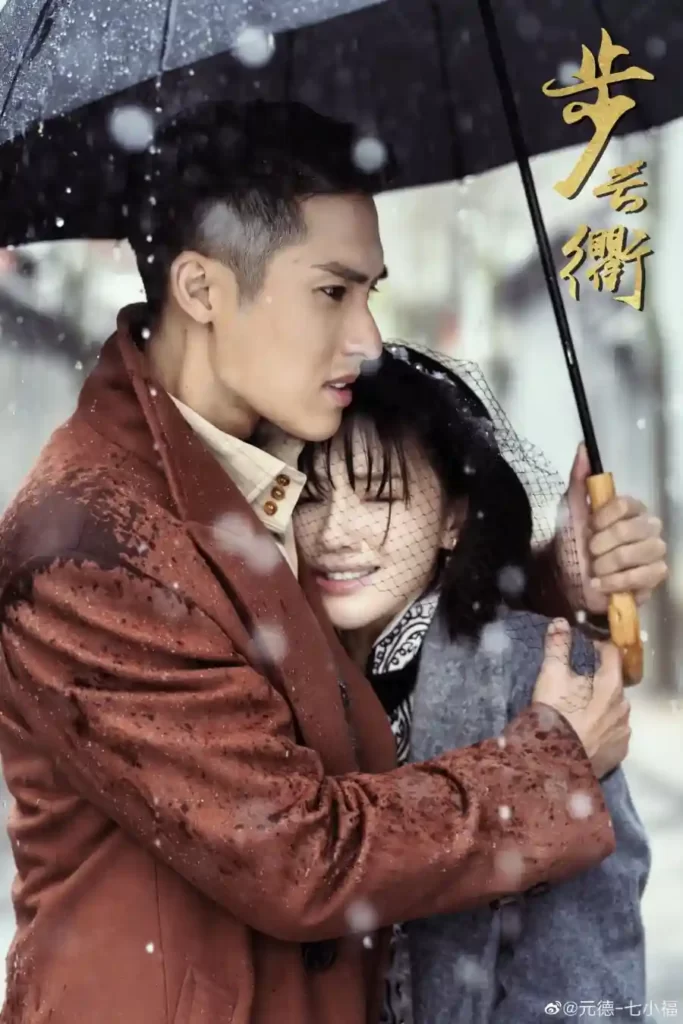 In a turbulent China, Jin Yu Rong dreams of becoming a doctor and saving lives, and she meets Zhao Zheng Nan, a brave soldier who fights for justice. 
They fall in love, but fate separates them, and Yu Rong joins the revolution and motivates Zhao Zheng Nan to resist Japan. 
19. The Trust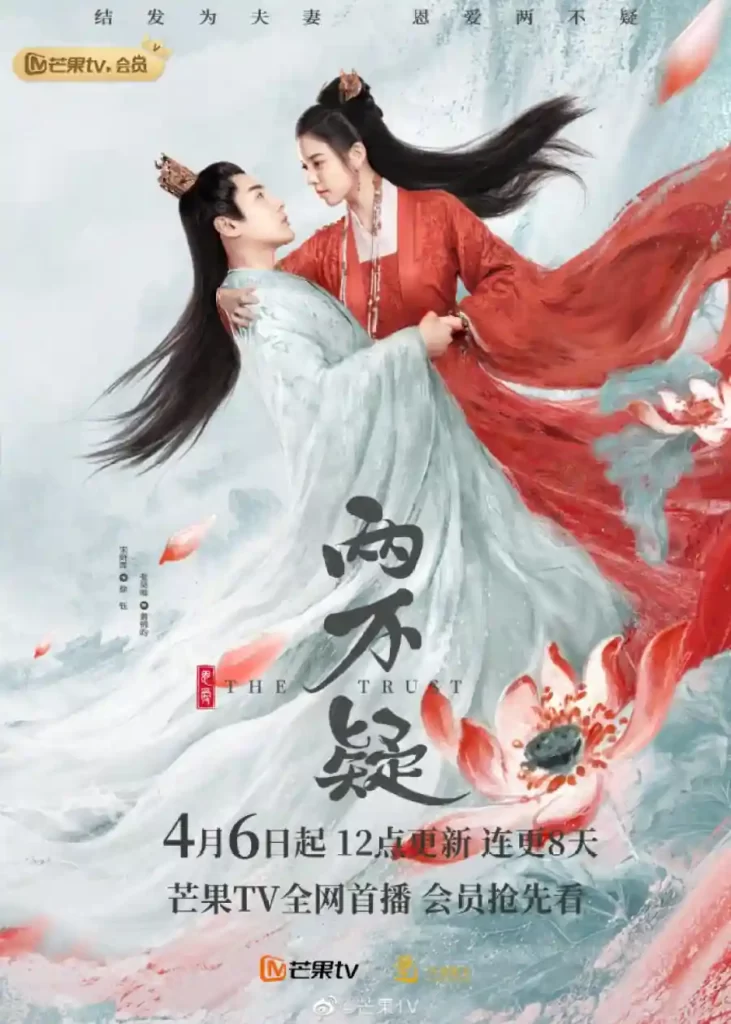 Sword in hand, Xu Yu was raised by her general dad. She's a master of archery, horsemanship, and combat. She never wanted anything else.
But she has to wed Emperor Jin Yun to save her family. He's nothing like her: he prefers books over battles.
They can't stand each other and stay away. Until one day, they tumble into a pool and swap souls!
Now they experience how tough each other's lives are, and they come to a new understanding.
20. Dong Lan Xue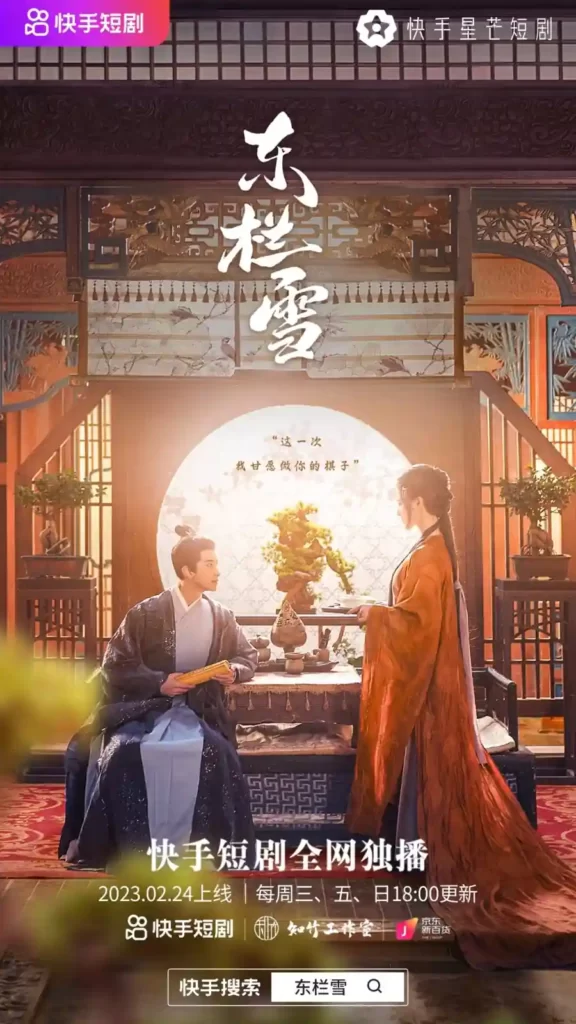 As a maid, Shen Yan supports Chu Ning Yuan, the Seventh Prince, in his quest to be the heir.
They share a tragic past and a cold heart for vengeance and ambition. They see no light, only each other. 
Chu Ning Yuan falls for Shen Yan, but she pushes him away. She even plots to make him wed a minister's daughter to foil the prince's strategy.
Chu Ning Yuan sees through her and grows more possessive. He swears to keep her forever.
21. Provoke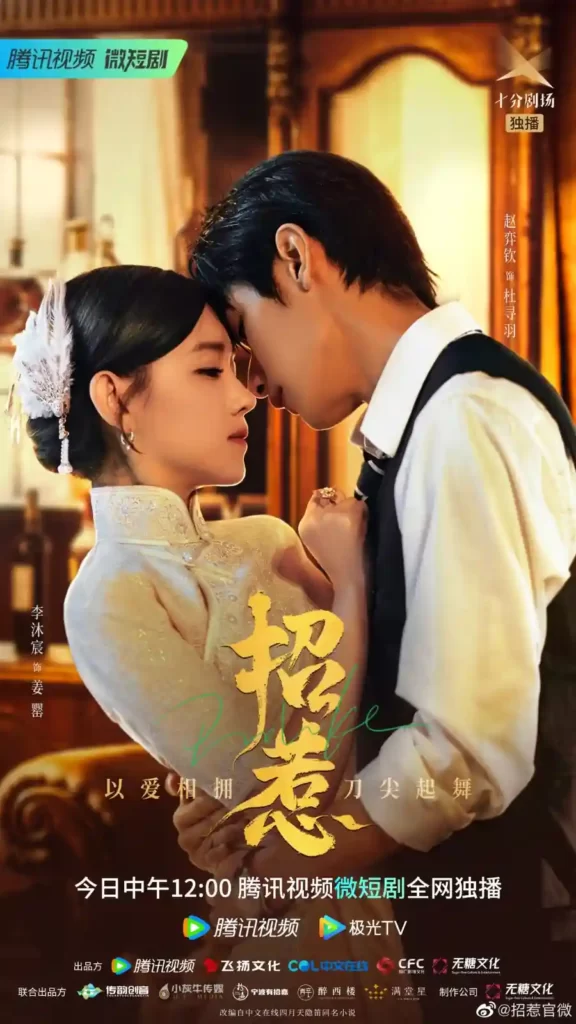 In early twentieth-century Shanghai, Jiang Ying poses as a singer to get close to Du Jing Chuan, the entertainment mogul who ruined her family.
But his son Du Xun Yu, a fake who replaced the real one after his death, interferes with her plan. 
They join forces to take down their mutual foe and discover love along the way. But how can love survive when they are both deceiving each other while playing the roles of stepmother and stepson?
---
These are just some of the best new Chinese historical dramas that are coming out in 2023. 
You'll be enchanted by the romance, the humor, and the action of these shows, and there's a whole lot of fun had while watching these dramas. 
So don't wait and watch these magnificent dramas today!
Here are some more recommendations if you like Chinese historical dramas:
■ 19 Beautiful Chinese Historical Dramas on Viki That Will Mesmerize You
■ 20 Must-Watch Rich Boy & Poor Girl Chinese Dramas for Romance Lovers