The feeling of being transported back in time can't be compared to any other thing, and with Chinese historical dramas, you'll get the full experience – costume, drama, and history in one nice, little package.
That's to say, history practically comes alive with these dramas.
In this post, I'll be listing some of the most amazing Chinese historical dramas you can watch on Viki right now. 
Whether this is your first dip into this genre or you're simply looking for newer recommendations, I just know you're going to find something to love!
Here are some of the best Chinese historical dramas on Viki to watch now:
1. The Romance of Hua Rong.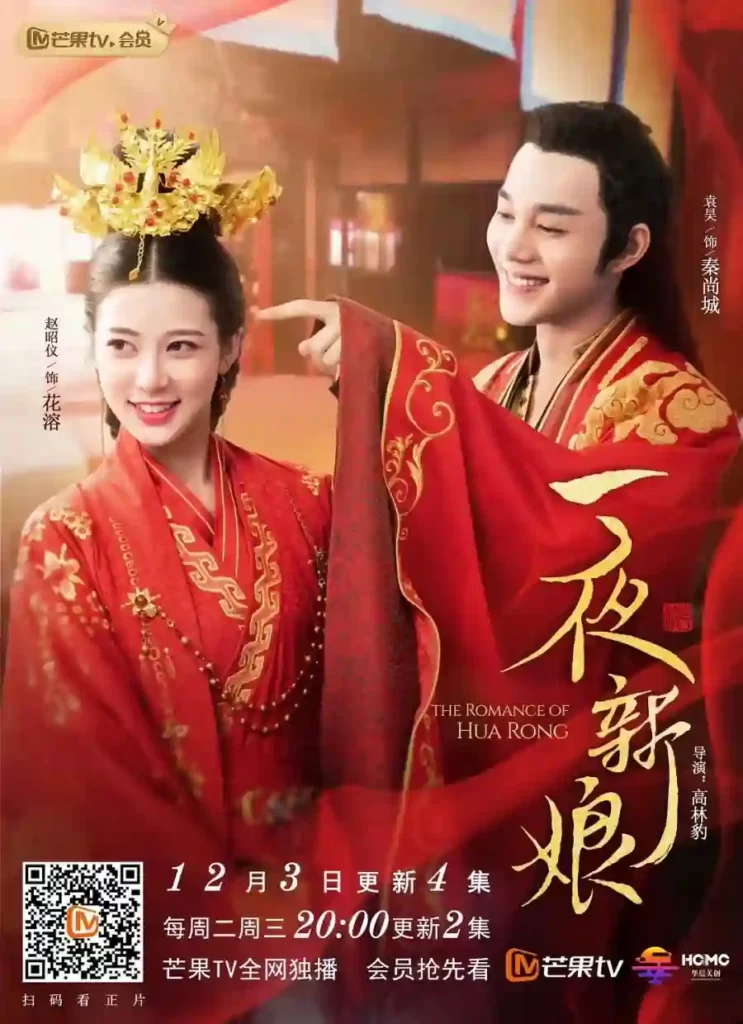 Hua Rong (Zhao Zhao Yi) is a restless young lady from a noble family, who runs away from home to seek adventure at sea. There, she meets a charming pirate, Qin Shang Cheng (Yuan Hao), who kidnaps her and wants to marry her. 
He traps her on an island with a sea monster, but she escapes and runs into a handsome prince, Jin Yi Wen (Ian Yi), who also falls for her. But the pirate won't give up and he chases her. 
2. Assassin Academy.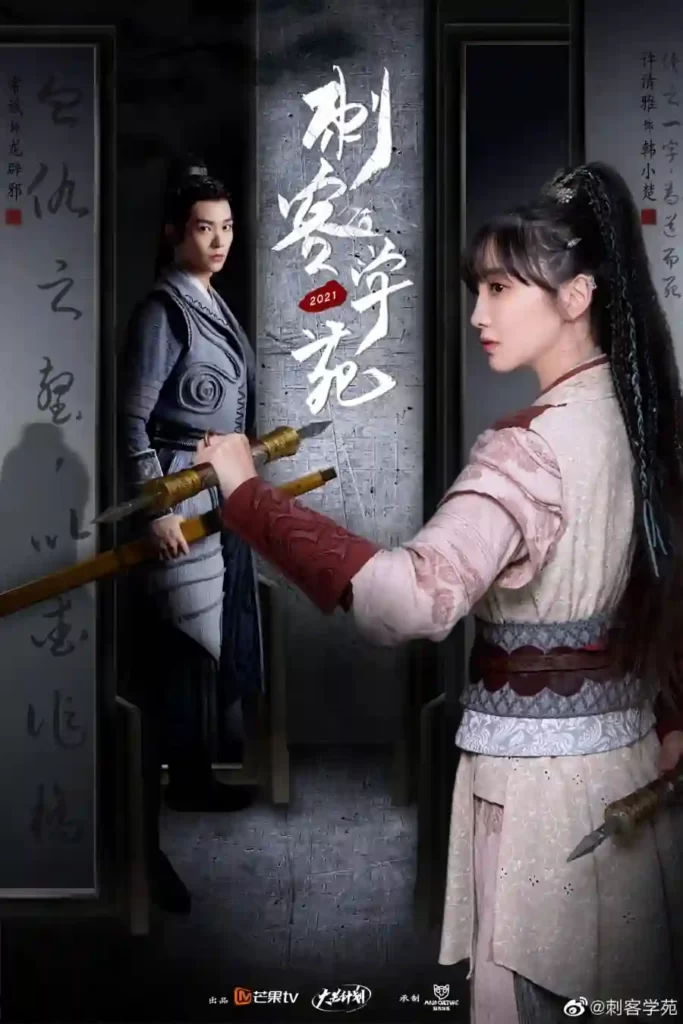 At a secret academy, Han Xiao Chu (Xu Meng Yuan) is the top assassin in a kingdom of enemies. She has no time for Long Bi Xie (Brian Chang), a princeling who tries to woo her and copy her work. 
But when they mess up their first mission, they return to the academy and realize that Long Bi Xie has been wiped from everyone's mind. They work together to find out what the academy is hiding and end up developing feelings for each other.
3. The Silent Criminal.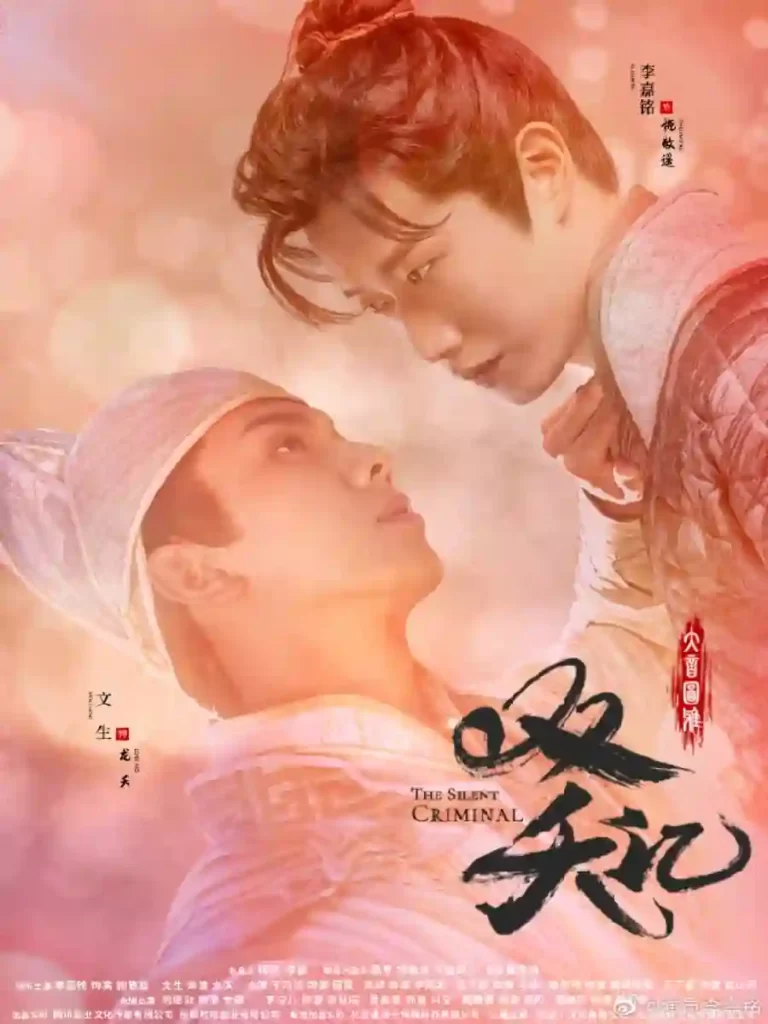 In a quiet town, a box with a deadly weapon is snatched by killers, but the box is empty, and the killers are slain. 
Long Yao (Wen Sheng), a royal and a fighter, disguises himself to solve the mystery, and he joins forces with Shi Jing Yao (Li Jia Ming), a humble town detective. They clash with Li Huang Wu (Lan Xin), a vengeful outlaw, and Zhao Ge (Yu Nai Jia), a sorceress. 
Riveting, entertaining, and utterly complex, this Cdrama will have you on the edge of your sit. If you're looking for a new historical Chinese drama to watch on Viki, then you're going to love this one. 
4. Growling Tiger, Roaring Dragon.
Sima Yi (Wu Xiu Bo) is a loyal and smart advisor to Cao Pi (Li Chen), the king of Cao Wei, one of the three kingdoms in China in the 3rd century. He has a witty wife, Zhang Chun Hua (Liu Tao), and helps Cao Pi's son become the new king when Cao Pi dies. 
But he faces challenges when the young king gets sick and names Sima Yi and Cao Shuang (Du Yi Heng), a headstrong general, as co-regents. They disagree on how to rule the kingdom and deal with their enemies, Shu Han and Eastern Wu.
This drama is based on real-life events from the life of Sima Yi, who lived from 179 to 251 AD, and it is the sequel to a series titled The Advisors Alliance.
5. The Longest Day in Chang'an.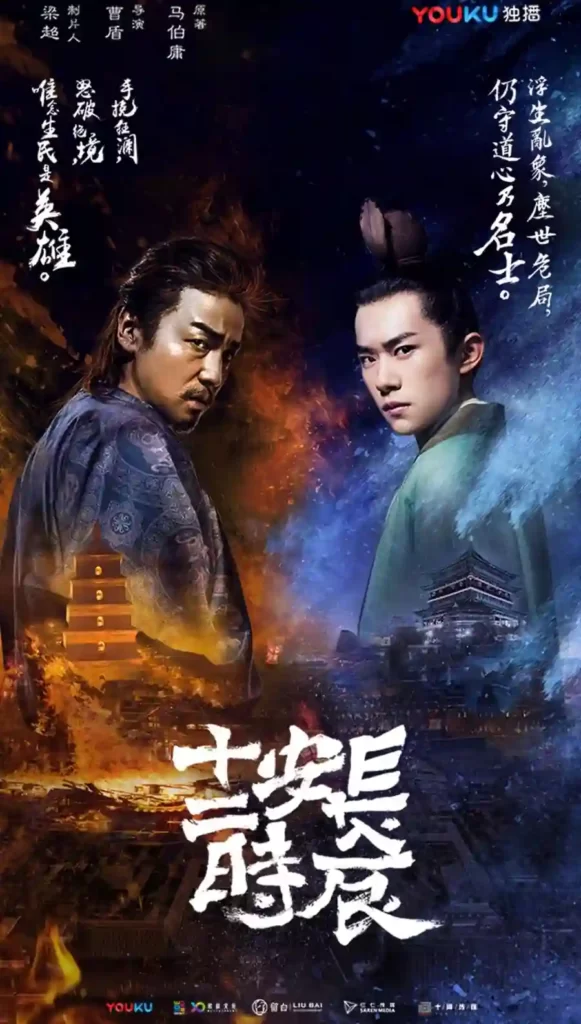 When a sinister scheme threatens Chang'an, Li Bi and Zhang Xiao Jing must work together to stop it. Li Bi is the head of the anti-terror department, while Zhang Xiao Jing is a prisoner-turned-detective, and they have less than a day to catch the mastermind behind the crime. 
6. Couple of Mirrors.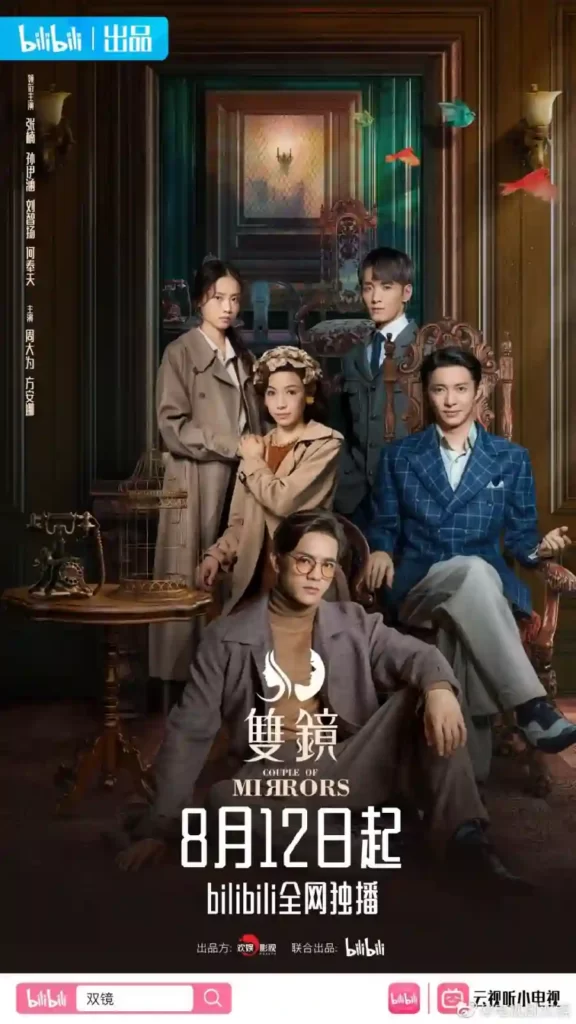 When author Xu You Yi uncovers her husband Zhou Heng's cheating with her best friend, she is devastated, but her pain turns to horror when her friend is killed and she becomes a suspect. 
Desperate for help, she contacts Yan Wei, a cold and mysterious photographer who moonlights as an assassin. Together, they face danger and betrayal, while also developing feelings for each other. 
This is another fantastic Cdrama that should definitely be on your watchlist if you're on the lookout for an interesting historical Chinese drama on Viki. 
7. The Justice (Light).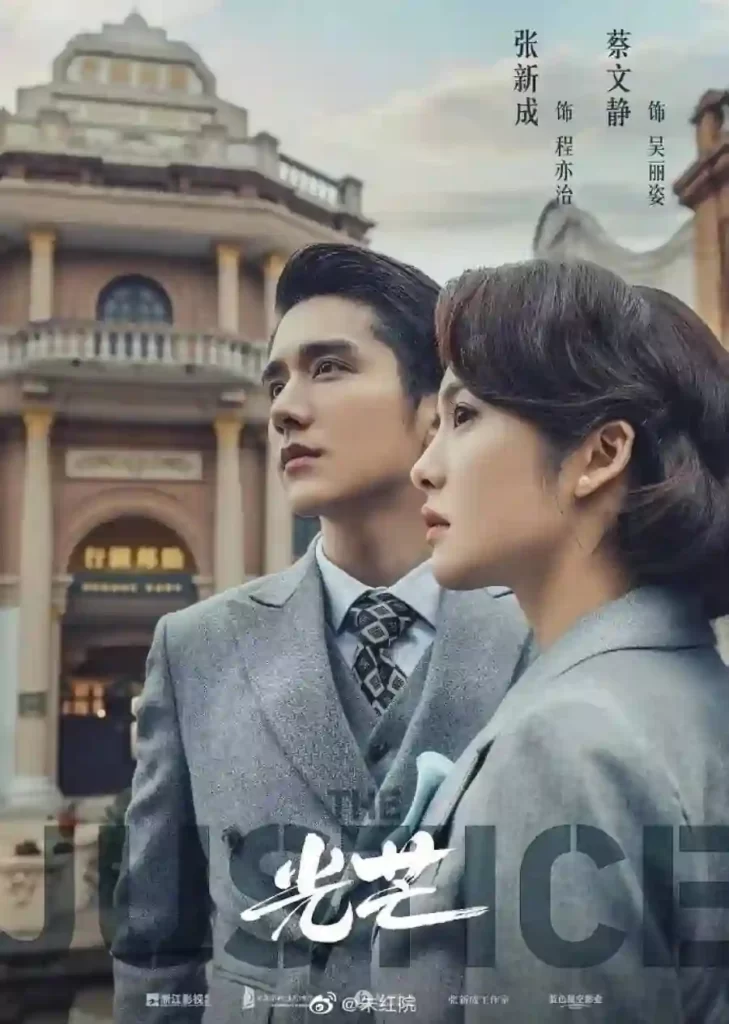 In 1930s Shanghai, Cheng Yi Zhi (Steven Zhang) works in a shop and has no ambitions. But his life changes when he meets Wu Ru Fu, a banker, and his daughter Li Zi (Elvira Cai). 
He joins the banking industry and wins the trust of Boss Huang (Zhang Zhi Jian), a big shot, but he discovers Huang's evil deeds and quits. With Li Zi by his side, he sets up his own business, and while Huang wants to destroy Yi Zhi, the latter resists with the support of the underground party. 
This Chinese historical romance drama by Liu Biao explores money, justice, and love in a time when all three were a dangerous combination.
8. Maid's Revenge.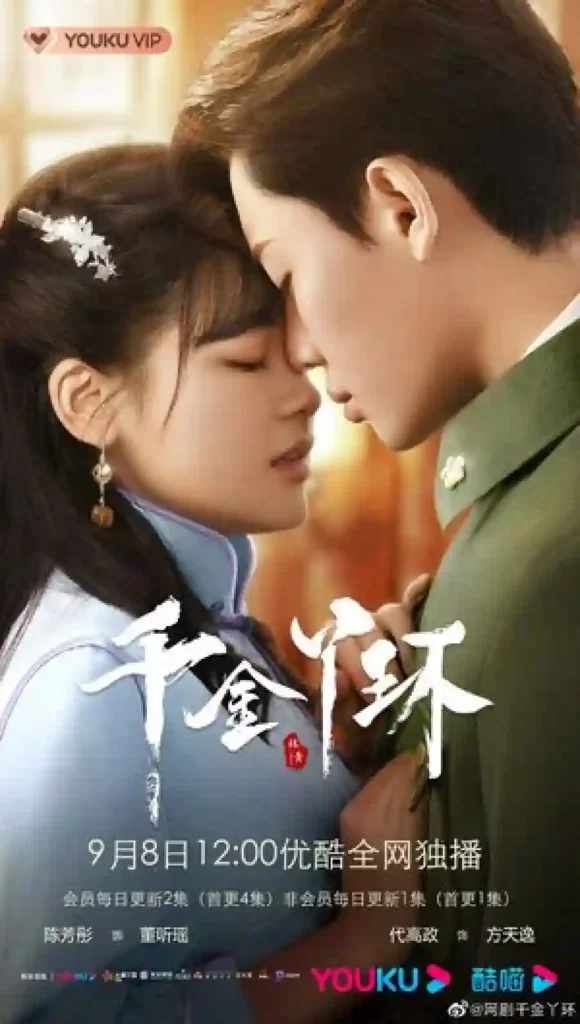 Ting Yao (Dawn Chen) loses her family and her fiance Yu Ze (Vincent Wei) in one night of horror, and she suspects Yu Ze's uncle Tian Yi (Dai Gao Zheng), a ruthless warlord, of orchestrating the massacre and stealing her half-sister Yan Er (Zhang Rui En) as his bride. 
So, she disguises herself as a maid and sneaks into the Fang mansion, seeking revenge. But Tian Yi is always one step ahead of her, and she's determined to outsmart him and get her life back. 
9. Love In Flames of War.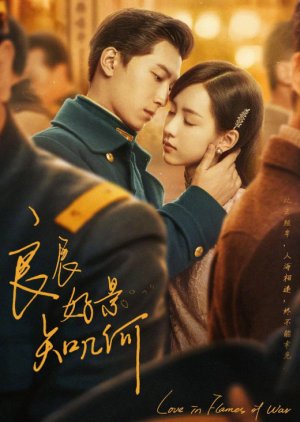 It's 1920s China, and Xiao Bei Chen (Shawn Dou) is a reckless teen who bullies Lin Hang Jing (Chen Du Ling), a brave girl who stays with his family. He soon develops feelings for her and secures a promise to marry her before he goes to a military academy. 
Five years later, he comes back as a focused young man, only to discover that she is betrothed to Mu Zi Zheng (Yuan Hao). He doesn't give up on his love, but the Second Sino-Japanese War in 1937 threatens to tear them apart. 
10. The Rebel Princess.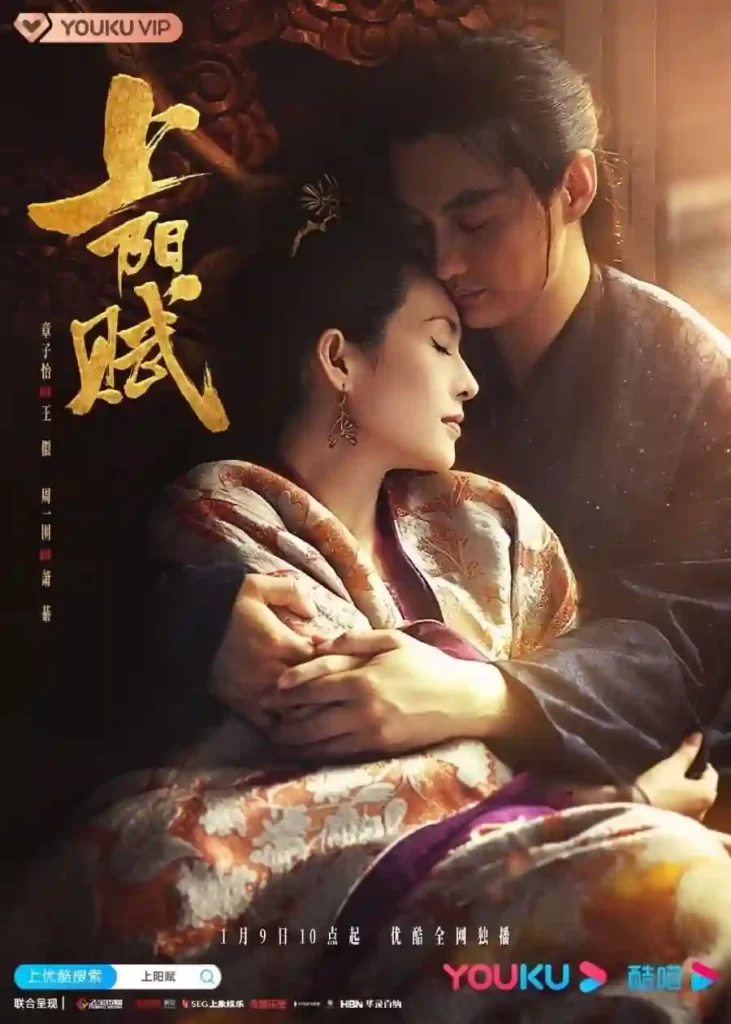 Wang Xuan, a young noblewoman, marries Xiao Qi, a low-born general, in an arranged marriage, and as they overcome their differences and face the Imperial court's intrigues together, their courage and wisdom make them the realm's joint rulers. But their enemies in the royal family plot to kill them and take back the throne.
11. The Blood Of Youth.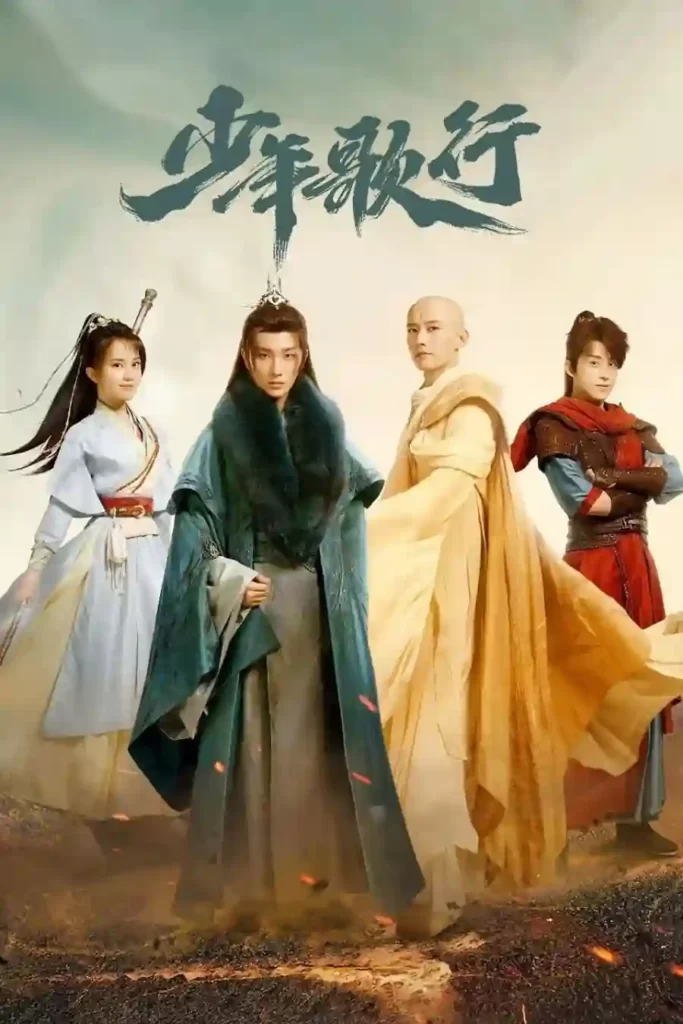 Lei Wu Jie (Ao Rui Peng) wants to show his skills in the martial arts world, so he travels to Xue Yue, a city where he can learn and grow. But on the way, he causes trouble at the Villa of Fallen Snow, a poor inn owned by Xiao Se (Li Hong Yi). 
To pay for his damage, he invites Xiao Se to join him on his trip. He doesn't know that this choice will lead to a big adventure involving a secret from ten years ago that links one of them to a fight for the throne. With their new friends, they face many dangers and uncover the truth about their histories.
12. Siege in Fog.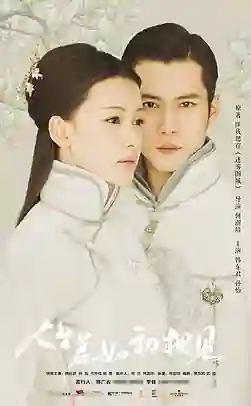 Rich playboy Yi Lian Kai (Elvis Han) falls head over heels for Qin Sang (Sun Yi), a high-ranking official's daughter, and he marries her despite her love for Li Wang Ping (Jeremy Tsui), who went to Japan to study. 
Qin Sang rejects Lian Kai's affection, but he proves his devotion by becoming a courageous commander in war. When Wang Ping comes back as Pan Jian Chi, Lian Kai's deputy, Qin Sang is torn.
This utterly brilliant historical Chinese dramas is also available on Viki, and you'll enjoy this if you like riveting love triangles set in a tough political clime. 
13. The Long River.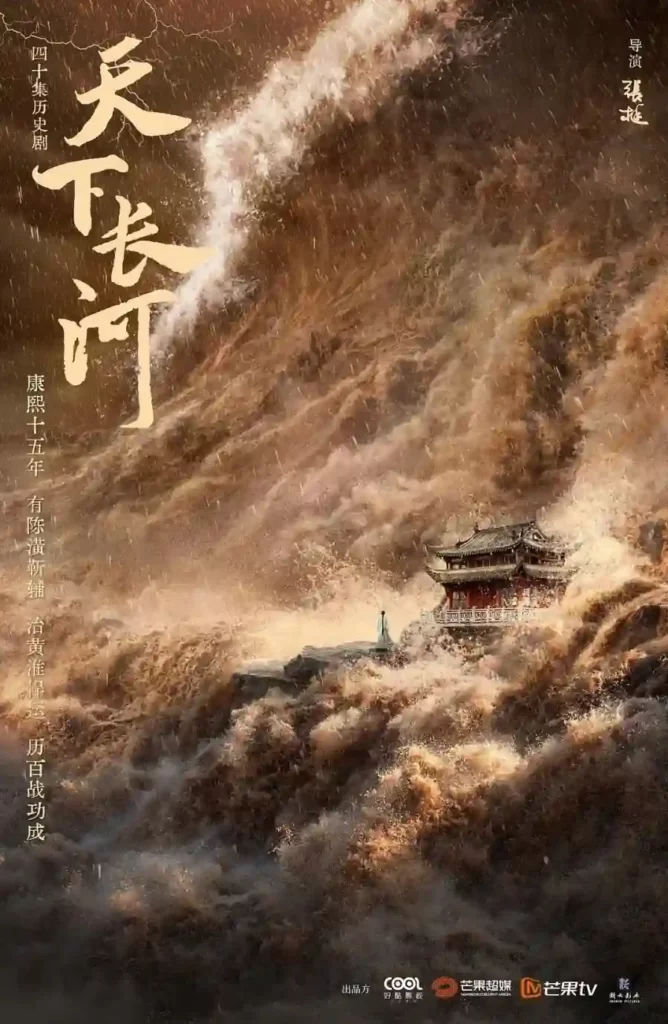 When the Yellow River overflows and destroys his empire, Emperor Kang Xi (Luo Jin) must act fast. He holds exams to find the brightest talents to help him. 
One of them is Chen Huang (Yin Fang), a clever and bold young man. They work together to save the people from the flood, but time is running out.
14. Legend of Condor Heroes.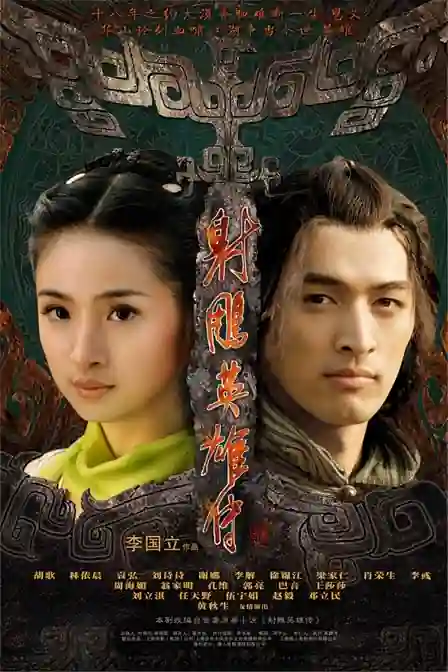 After losing their husbands to the Song Army, two expectant mothers escape to foreign lands to raise their sons. Guo Jing is a brave but naive young man in the Mongolian prairie. Yang Kang is a clever and skilled young man in the Jin Empire. 
Their destinies collide when their martial arts masters forge a secret pact, and they also encounter the love of two women, Huan Rong and Mu Nian Ci. When they learn the truth about their fathers' deaths, they're torn between the ways of light and darkness.
15. The Advisors Alliance.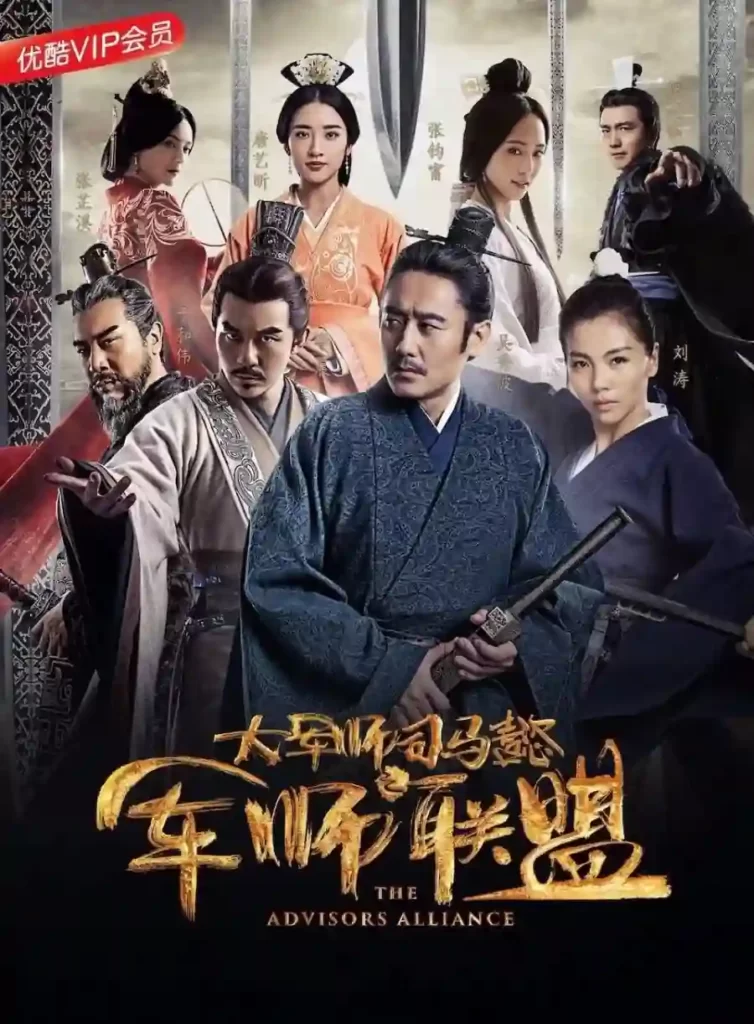 Sima Yi is a smart and loyal official who serves the Wei Kingdom in ancient China, and he marries Zhang Chun Hua, a witty woman who supports him. He helps his lord Cao Pi become the new emperor after overthrowing the Han Dynasty. 
But trouble brews when Cao Pi dies, and his son is too weak to rule. Sima Yi faces a power struggle with another general and a fierce rival from another kingdom. This drama is based on true events and its sequel is Growling Tiger, Roaring Dragon.
16. The Young Warriors.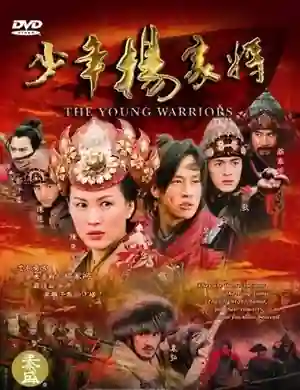 After leaving Later Han, Yang Ye and his clan serve Song's Emperor Taizong against the Khitan Liao enemies. The Yangs earn fame and respect for their courage, loyalty, and patriotism. 
But, a conspiracy at Golden Beach costs them their father and five brothers. The remaining two brothers, Yang Yanzhao and Yang Yande, swear to honor their family's legacy and seek justice for their losses.
17. Chronicle of Life.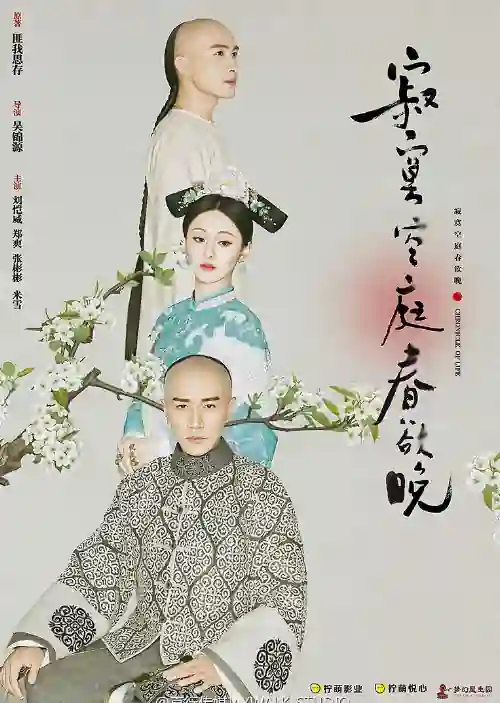 After a brutal attack that kills her family, Gem (Zheng Shuang) escapes with a young boy who becomes the emperor. She forgets everything and grows up with a loving family, and later her cousin Rang Ruo (Zhang Bin Bin) finds her and wants to marry her. 
But Emperor Kang Xi (Hawick Lau) also desires her and plans to reward Rang Ruo with her hand.
18. A Scholar Dream of Woman.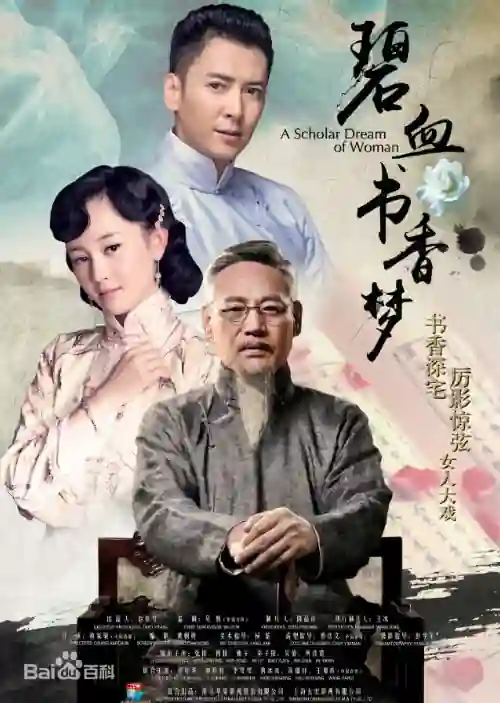 In 1920s China, Bi Yun (Zhang Meng) joins the wealthy Xuan family, who have a four-century-old library of rare books. She has a hidden agenda and a thirst for knowledge, and she struggles to survive in a hostile environment, where tradition and intrigue rule. 
Xuan Xiao Ji (Han Dong), a kind son, tries to free her from the family, but she refuses, as she wants to share the library with the people. This captivating historical Chinese drama series that's available on Viki is simply sublime and you're going to love every second of it. 
19. The Great Protector.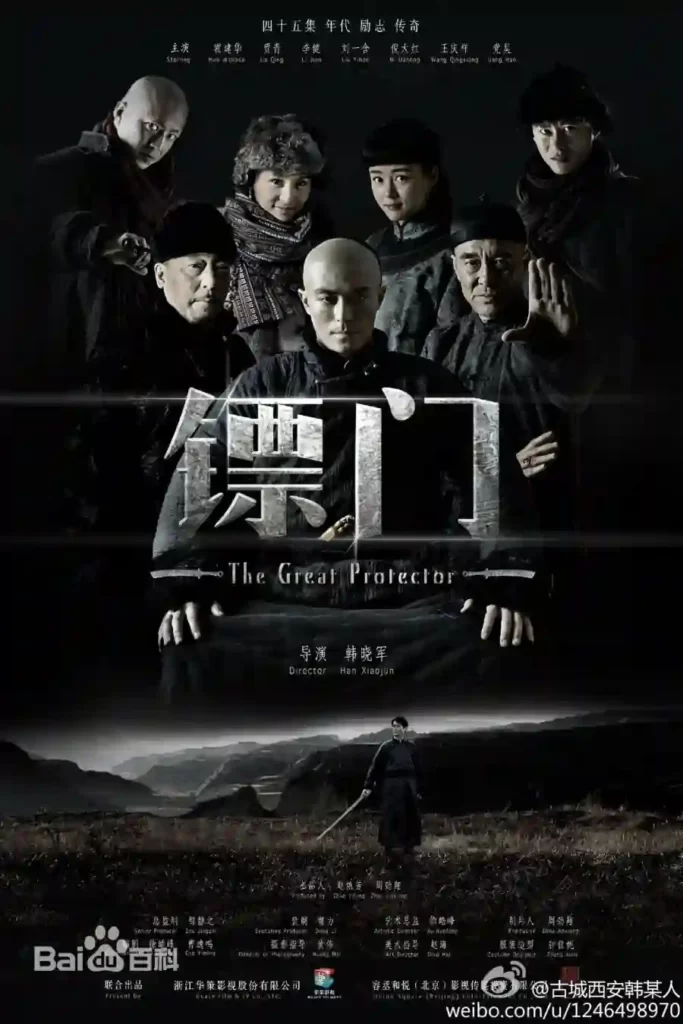 Betrayed by his brother and fiancée, Liu An Shun (Wallace Huo) leaves his mentor's armed escort business and heads to Beijing. There, he befriends Lu Yao Ting (Jia Qing), a female bandit, and builds his own escort empire. 
Amid the chaos of the Xinhai Revolution that topples the Qing Dynasty and ushers in the Republic of China, An Shun's fight for redemption and glory unfolds in this amazing Chinese historical drama. 
---
There you have it – 19 beautiful historical Chinese dramas available on Viki with complete English subtitles to watch!
If you want to enjoy Chinese history and culture in a fun and engaging way, these superb shows shouldn't be missed. 
If you're in the mood for more Cdrama recommendations, here are a few posts to get you started: 
■ 21 Amazing Chinese Dramas On Viki That Are Worth Your Time
■ 25 Must-Watch Chinese Romance Dramas That Will Leave You Breathless!