Viki is one of the best places to watch Asian content for free, but with so many Chinese dramas available on this platform, it can be a little hard to decide which ones are worth your time. 
In this post, I've compiled 20 of the best Chinese dramas available on Viki with English subtitles for you to watch – with or without a subscription (100% FREE). 
And, there's something for you whether you like romance, comedy, action, or an immersive historical drama.
Looking for something new to watch? These Chinese dramas available on Viki will keep you glued to your screen: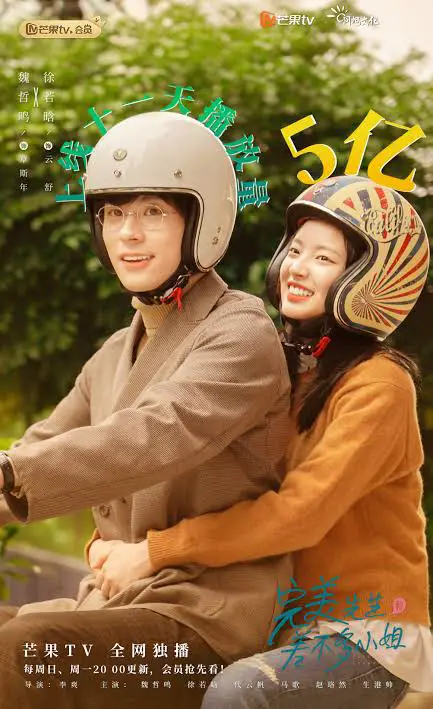 In this heartwarming Chinese drama based on a webnovel, a contract marriage brings together Si Nian, a flawless statistics professor, and Yun Shu, a naive statistics who just graduated. 
While they pretend to be in love for Si Nian's grandfather and so that Yun Shu's sister doesn't find out she was scammed by their cousin, they gradually fall for each other.
And you guys, they were so different but I loved how they decided to make things work – by the end, Si Nian turned into the most possessive boyfriend I've seen in Chinese dramas.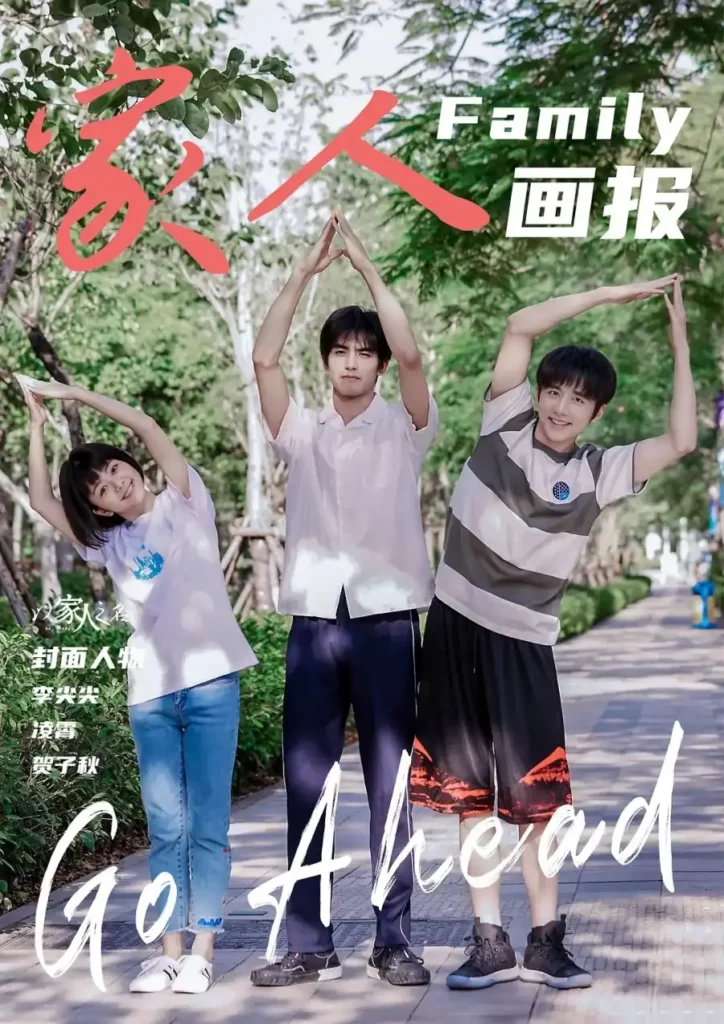 Ling Xiao, He Ziqiu, and Li Jianjian are three friends who find comfort in each other's company. They come from unhappy homes and treat each other like siblings. 
They face life's joys and sorrows together, but their bond is tested when they go back to their real families.
This is a story of love, friendship, and healing, and if you're in the mood for a Chinese drama with subtitles in different languages about found family to watch on Viki, you'll want to add this to your list.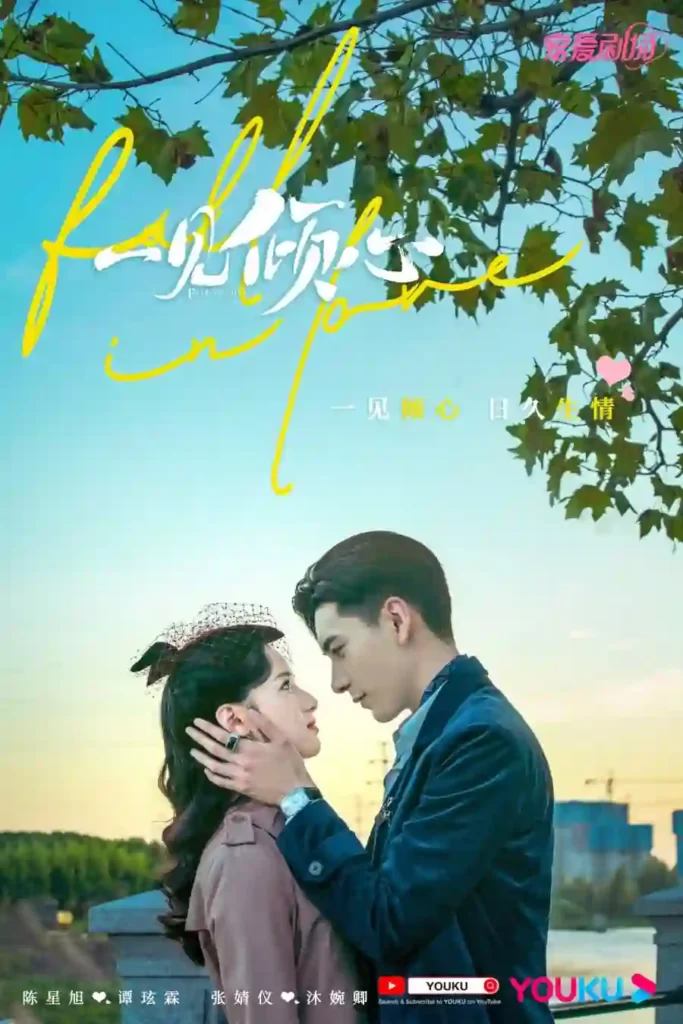 Mu Wan Qing (Zhang Jing Yi) returns to China in 1926 after her mother's death, with plans to reconnect with her estranged father and learn the truth about her parent's separation and her siblings' deaths. 
Along the way, she meets Tan Xuan Lin (Chen Xing Xu) and Xu Guang Yao (Lin Yan Jun), two powerful men on opposite sides of the Shanghai turmoil. 
And, they help her uncover the secrets of her family's past, which are more complex than she imagined.
They also become her close friends and she somehow gets involved in a somewhat complicated love triangle.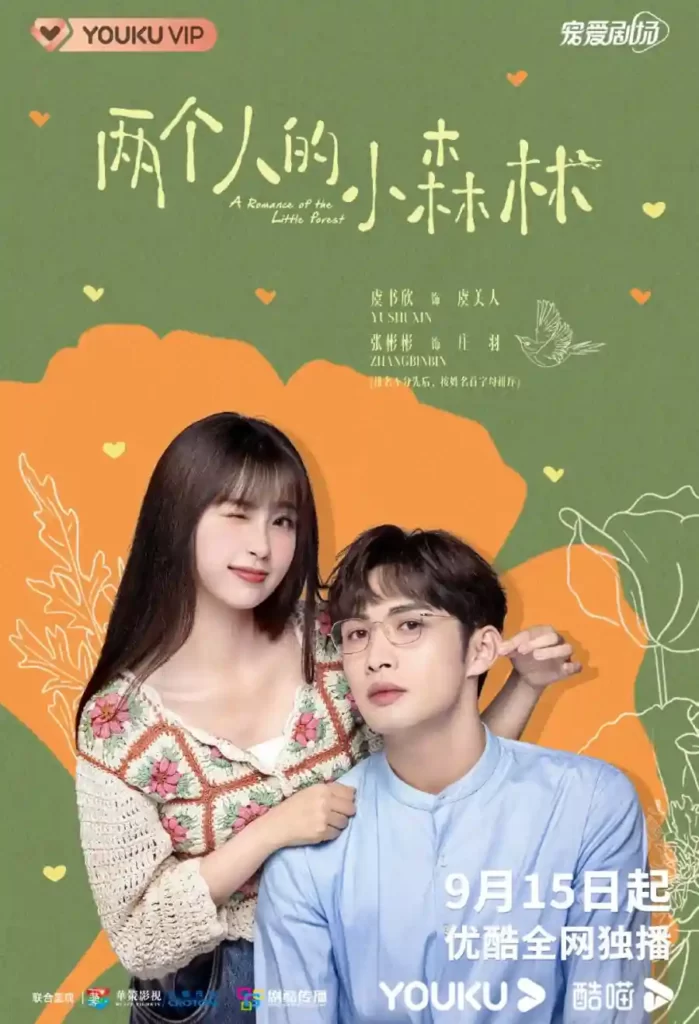 In this Chinese romantic comedy drama available on Viki, Mei Ren (Esther Yu) is a fashion blogger who once loved Zhuang Yu (Vin Zhang), a botany professor obsessed with his sweet wormwood research. 
He spurned her feelings years ago when she was a countryside girl with a passion for ornithology. 
Now, she meets him again and decides to take revenge, but resisting his charm the second time around proves to be more than difficult. 
If you're in the mood for a sweet, sweet second-chance romance that will absolutely leave you swooning and grinning, you don't want to miss this Cdrama on Viki.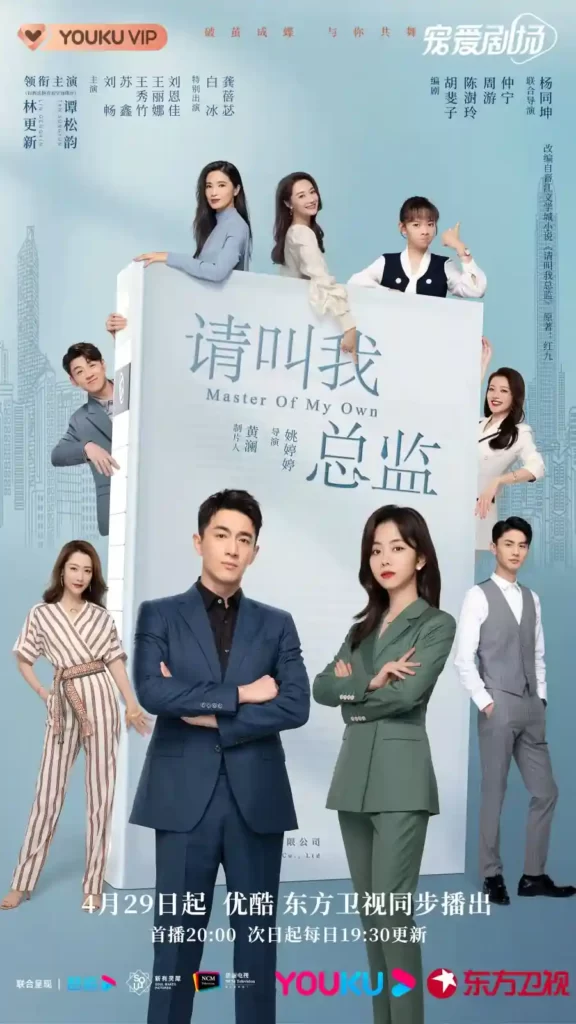 Dreaming of becoming an investment director, Ning Meng (Tan Song Yun) works for Lu Ji Ming (Lin Geng Xin), who doesn't value her skills. 
One day, she decides to leave and find a new job.
And she does find one at a different investment firm, where she proves her talent and potential, but she's completely unaware that Lu Ji Ming secretly helps her and learns from her as well.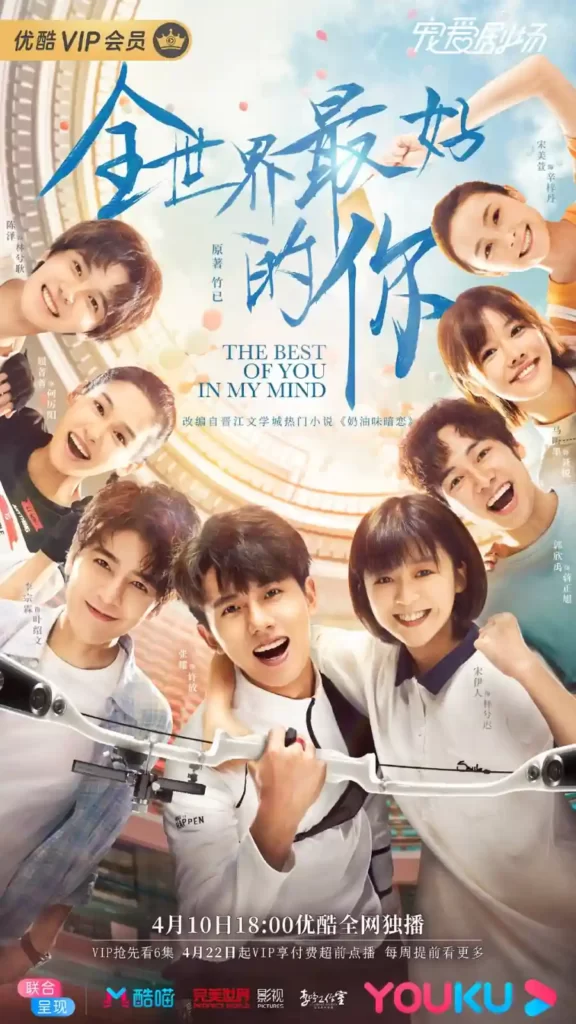 Childhood friends Lin Xi Chi and Xu Fang reunite in college, and while she is a bright and popular veterinary student, who hides her insecurities, he is a skilled archer and national defense student, who keeps his crush on her secret. 
He treats her with tenderness, unlike others who annoy him.
And when she loses a month's living expenses in a bet, he becomes her support, and their bond deepens until a tipsy confession reveals their true feelings. 
This drama is adapted from Zhu Yi's novel Cream-Flavored Unrequited Love, and if you're looking for a Chinese drama available on Viki that's sure to give you the feels, you're going to want to check this one out.
Ye Ling Shuang (Peng Xiao Ran) has a gift: she can see disasters before they strike.
But this gift is also a curse that makes people fear and hate her.
Only a kind princess befriends her, but she faces a cruel fate: marry the evil Emperor Gao (Feng Shao Feng) or die. 
She defies him, and this sparks a war that captures Ye Ling Shuang, who then escapes and rises in rank, and ends up catching the Emperor's eye.
But another man loves her too: Wu Yu (Zhu Zheng Ting), a prince who survived the Emperor's massacre, and he struggles to show his feelings, but he won't let the Emperor have her.
This love triangle is like no other, and if you've ever wondered about Viki's selection of Chinese fantasy dramas, this should be enough to convince you.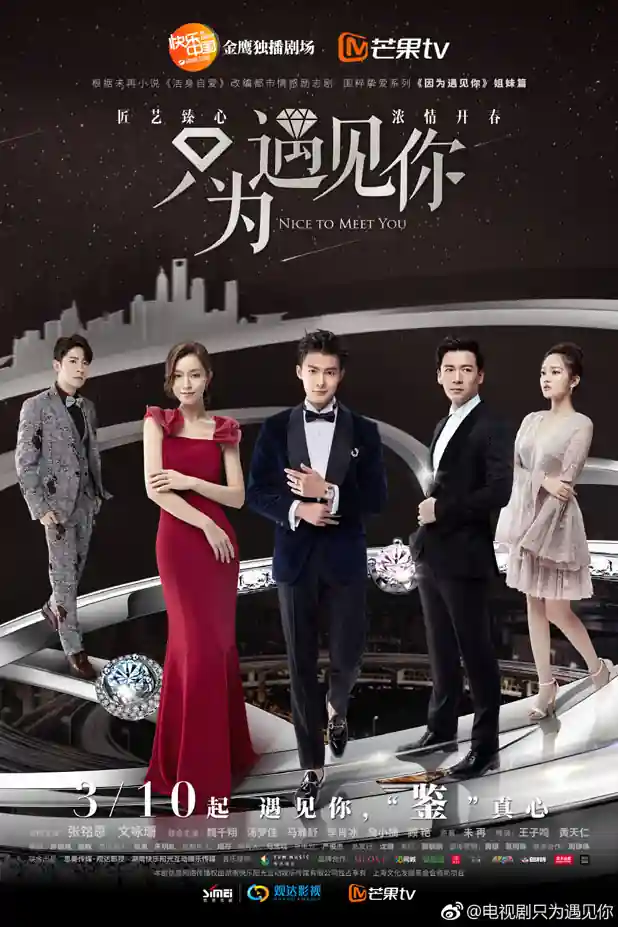 Gao Jie, an aspiring jewelry designer, visits Southeast Asia to get inspiration, and when she gets there, she meets Yu Zhi, a charming heir to a jewelry business. 
They fall in love at first sight, but fate separates them.
Back in China, they reunite and try to nurture their love, but family pressure threatens to crush their precious bond.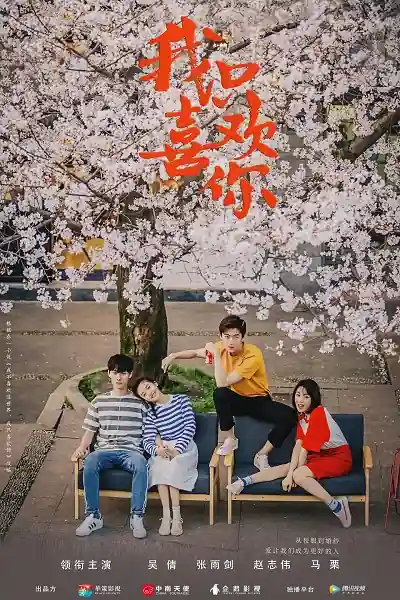 Zhao Qiao Yi and Yan Mo are high school classmates who share a desk and a friendship.
Despite their different academic performance, they plan to study abroad together.
But, a family emergency forces Qiao Yi to cancel their dream and they lose contact.
Four years later, they reunite and rekindle their feelings.
Qiao Yi moves to the city to pursue Yan Mo, but he has a girlfriend, but she doesn't know that he secretly loves her and helps her behind the scenes. 
After Lu Zhen (Zhao Li Ying), a lowly maid, runs away from a bad marriage and a wicked stepmother, she enters the palace and meets Prince Gao Zhan (Chen Xiao), who loves her despite their class gap. 
Lu Zhen uses her pottery talent to climb the palace ranks while supporting Gao Zhan against the scheming Empress Lou and his brother, Prince Gao Yan (Qiao Ren Liang).
Gao Zhan can't marry Lu Zhen, but he makes her the most powerful woman in China – the female prime minister, and I loved the mutual respect they had for each other.
This is one of the best historical Chinese dramas you can watch right now on Viki.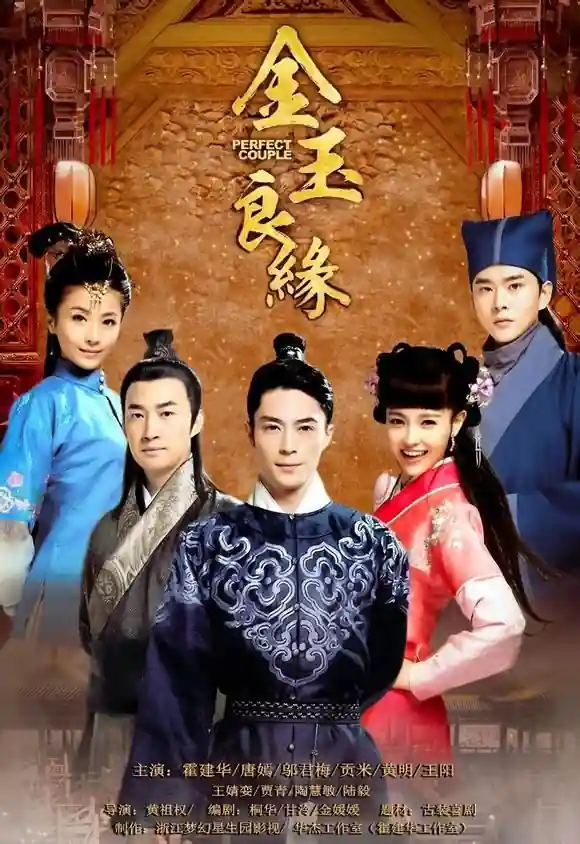 When Yu Qi Ling (Tiffany Tang) comes to the capital in search of her brother, she crosses paths with Jin Yuan Bao (Wallace Huo), a rich and clever detective. 
Together, they unravel a mystery that threatens the royal family.
But their romance is complicated by Qi Ling's impersonation of Jiang Xiao Xuan (Gong Mi), Yuan Bao's intended bride who elopes with his friend, Gu Chang Feng (Huang Ming).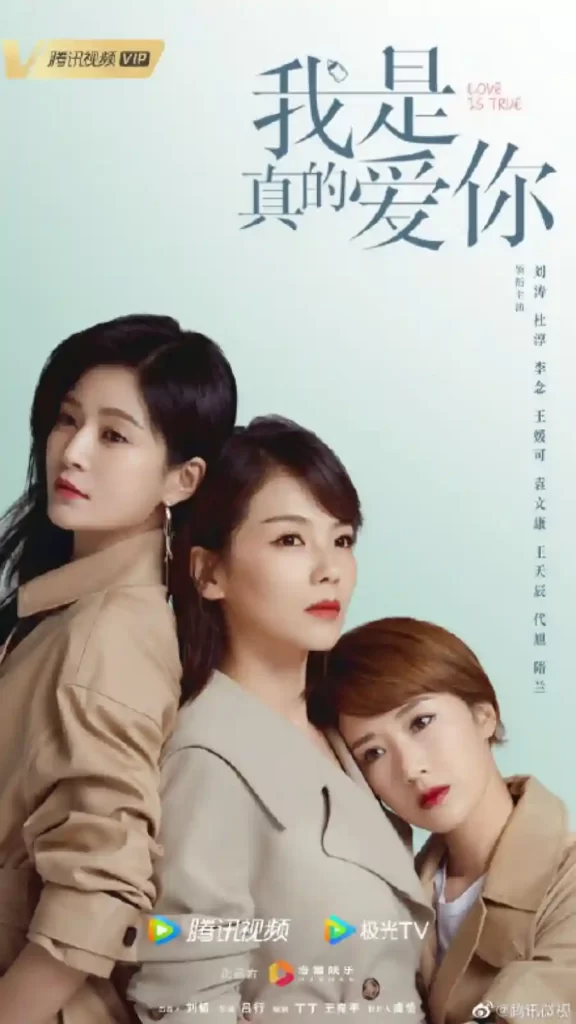 When ambitious Xiao Yan (Liu Tao) gets transferred to the "mother and child" sector of Xiya Group, she faces a steep learning curve.
With no interest in kids, and only her friend You Ya (Li Nian), a devoted mom, to show her the ropes, things are far from easy. 
She also connects with her former competitor Chen Jiao Rui (Wang Yuan Ke), who juggles work and motherhood.
As they share their experiences, they inspire each other to chase their goals and find happiness in this uplifting Chinese family drama available to watch on Viki right now.
Needless to say, this Cdrama isn't without its flaws, but if you're in the mood for a wholesome drama that will keep you hooked for hours, this Chinese drama on Viki is as good as any.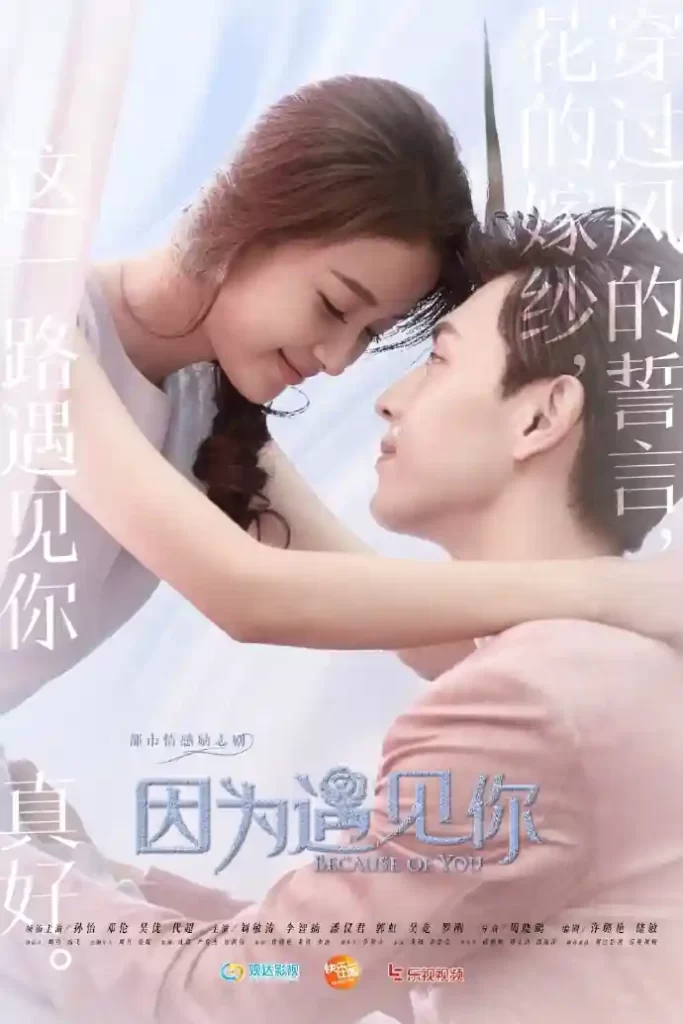 Raised by a wonton shop owner, Zhang Guo Guo (Sun Yi) is a happy-go-lucky girl who's unaware that she's the lost daughter of Xu Hui Jie (Pan Yi Jun), a renowned embroiderer. 
Her foster sister, Zhang Yu Xin (Wu You), becomes Hui Jie's protégé and a famous designer.
Eventually, Guo Guo shows her embroidery skills and ends up working with her father. 
She also competes with Yu Xin for the heart of Li Yun Kai (Deng Lun), whose brother, Li Yun Zhe (Dai Chao), is Yu Xin's lover.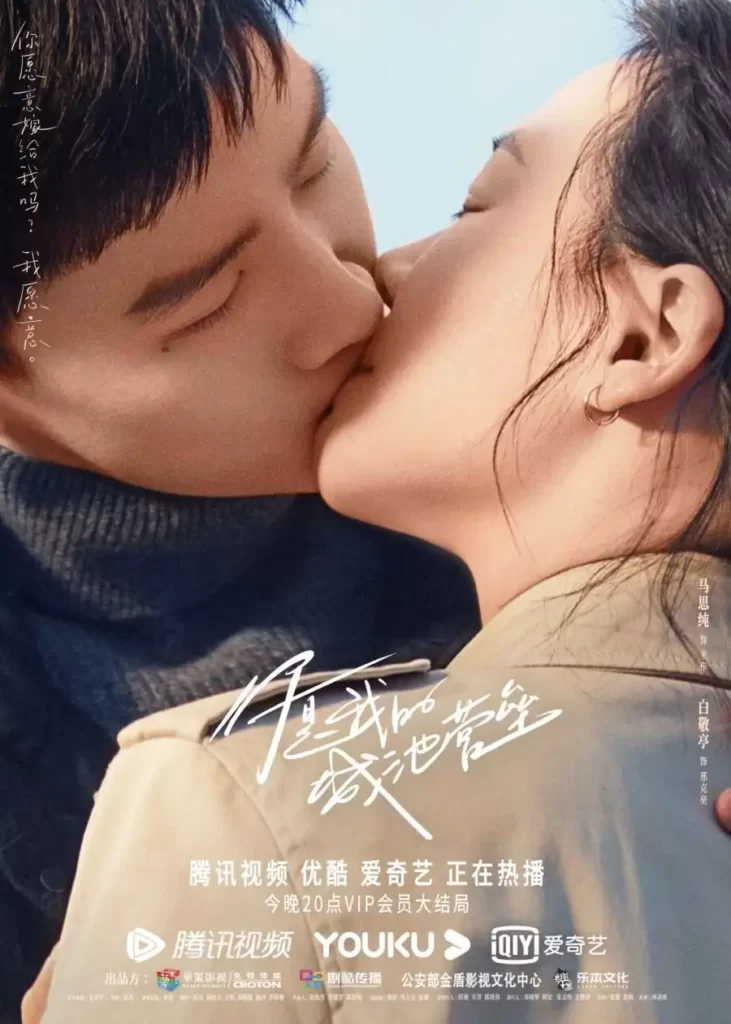 Working as a resident at a busy hospital, Mi Ka (Sandra Ma) has no time for anything but her dream of saving lives.
She always signs up for new challenges, like a joint training exercise with the police SWAT team. 
There, she crosses paths with Xing Ke Lei (Bai Jing Ting), a special ops agent who rubs her the wrong way.
But they meet again when a devastating earthquake hits. Mi Ka and her medical team join forces with Xing Ke Lei's military team to help the victims. 
Along the way, they overcome their differences and fall in love. But their mission is full of dangers and surprises.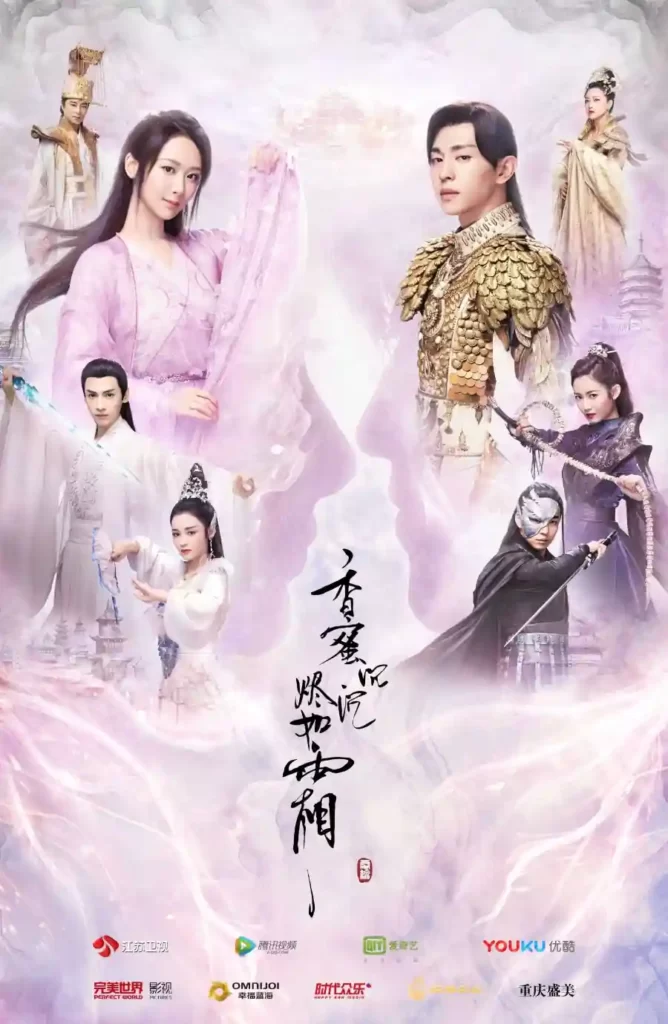 Jin Mi is an emotionless frost flower fairy who gets tangled in a romantic love triangle with two opposing deities: Xu Feng, the Fire Immortal, and Run Yu, the Night Immortal. 
When she accidentally kills Xu Feng, she spits out the pill and falls in love with him.
But he comes back as the Demon Lord and battles Run Yu, who is now the Heavenly Emperor. 
This romantic Xianxia drama was funny and sweet in all the ways that count, so if you haven't watched it and you're looking for new Chinese dramas to watch on Viki, youre going to love this drama.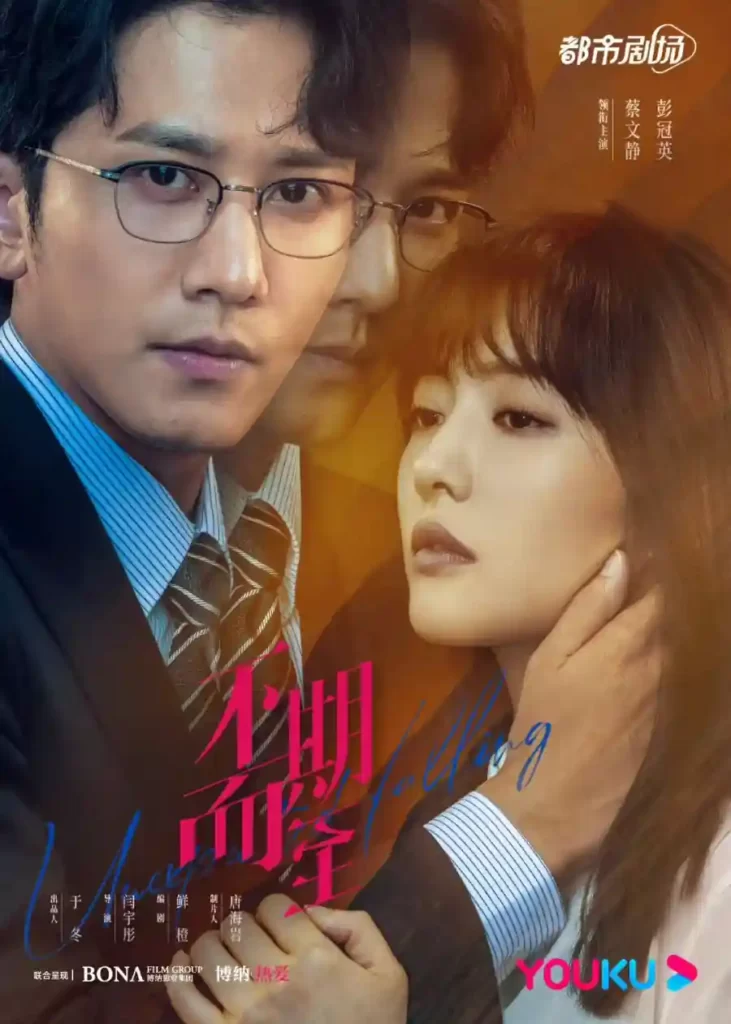 After her supposedly wealthy husband's sudden death, Ruan Zhen Zhen (Elvira Cai) is left with a huge debt and a lot of enemies. 
She then meets Gao Jun (Peng Guan Ying), a lawyer who offers to help her.
But she is wary of his motives and his charm, and having been burned once, she's suspicious of his every move even as her romantic feelings for him grow.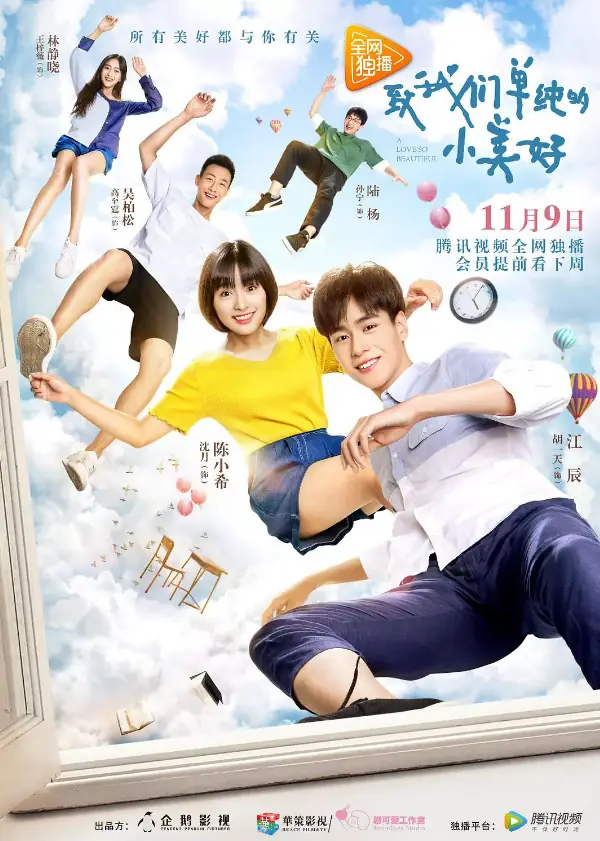 Xiao Xi and Jiang Chen have been friends and neighbors since childhood.
And, while she is a creative but lazy girl, he is a smart and handsome boy who is cherished by everybody.
They experience the highs and lows of adulthood with their friends Bo Song and Jing Xiao and figure out for themselves the definitions of love and friendship and growth. 
This high-school Chinese drama is also on Viki, and trust me when I say you'll love it!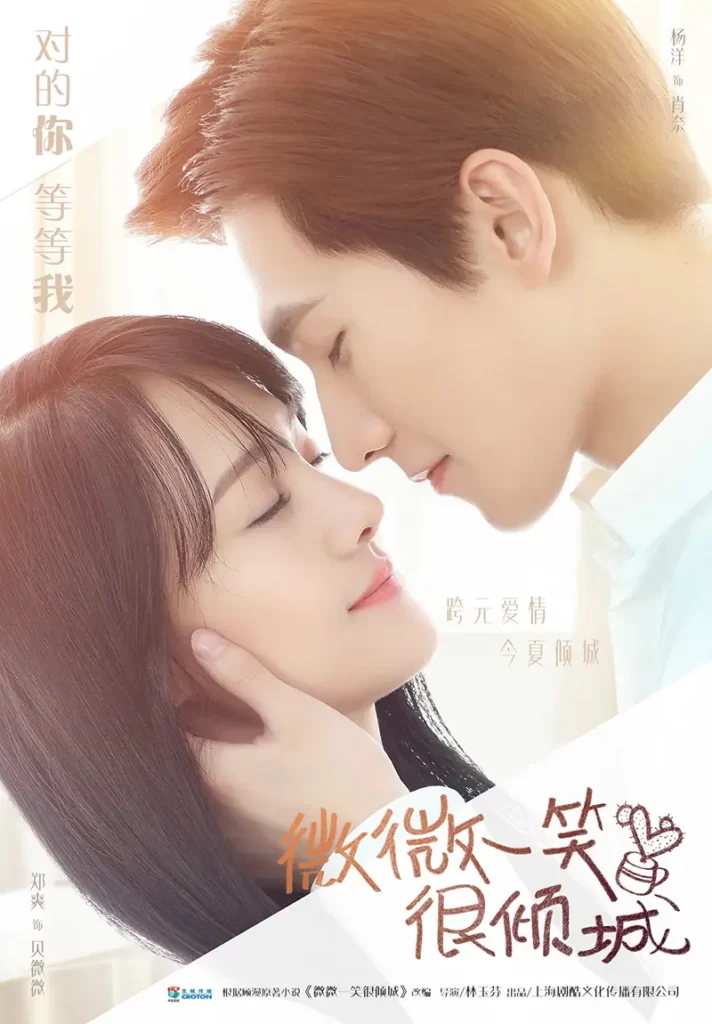 Bei Wei Wei (Zheng Shuang) is a beautiful and brilliant computer geek who wants to create online games.
She enjoys playing A Chinese Ghost Story as a virtual bride, but her game-husband leaves her for someone else. 
Then, the number one player Yixiao Naihe asks her to marry him online, but she is unaware that he is actually her charming senior Xiao Nai (Yang Yang) in real life.
This kicks off a romantic story like no other and if you want the swoons and feels, you can watch this Chinese drama on Viki right now.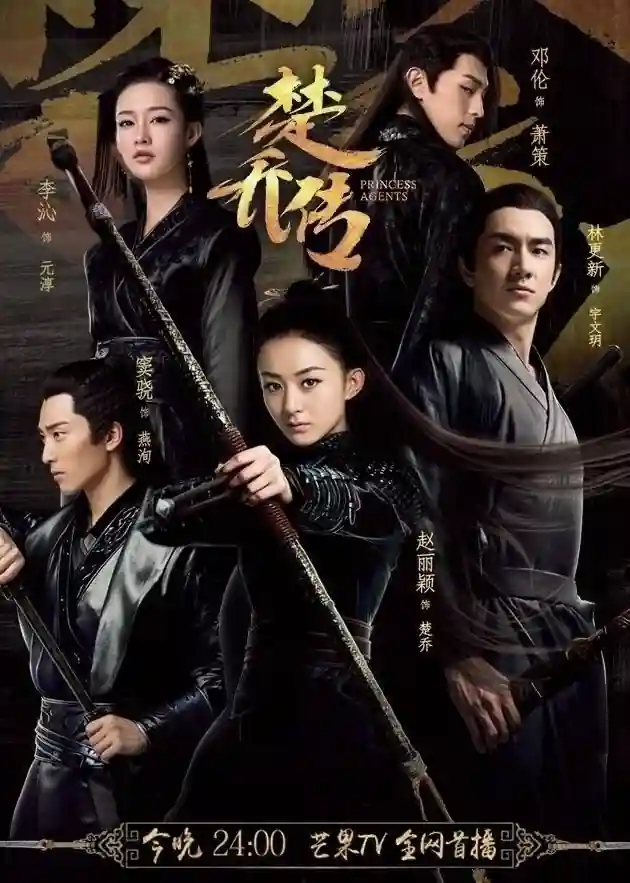 In the turbulent Northern Wei era, Chu Qiao, a former spy, is reborn as a slave girl.
She then survives a deadly hunt with the help of Yan Xun, a noble prince who becomes her loyal ally. 
But their bond is tested when the ambitious Yuwen family plots against them.
Chu Qiao also catches the eye of Zhuge Yue, a mysterious lord who has always protected her from the shadows.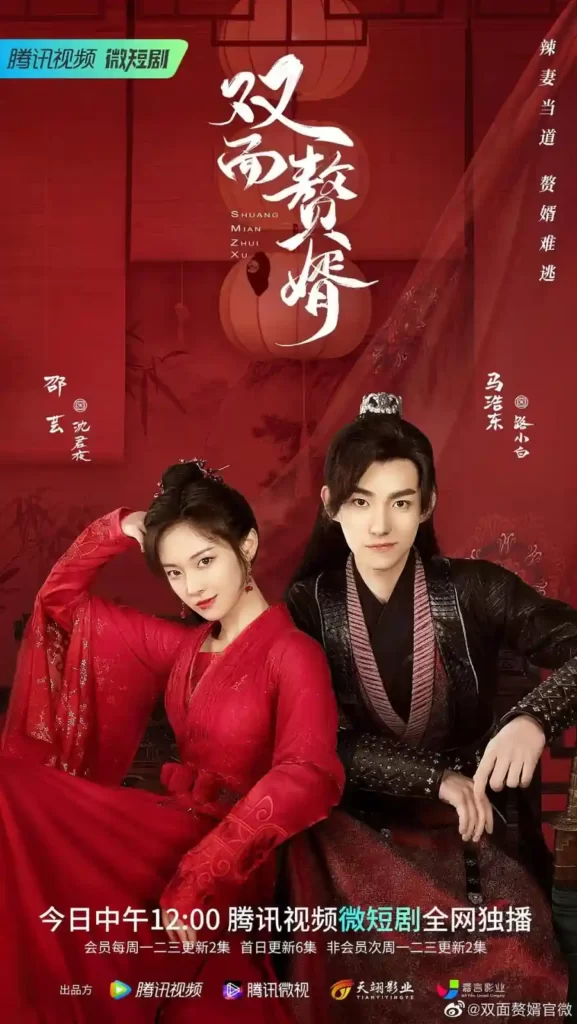 When Lu Xiao Bai (Ma Hao Dong), a shady gambler, helps a groom run away from his wedding, he doesn't know what he's getting into.
The bride is Shen Jun Ye (Shao Yun), a tough constable with a powerful family. 
She tracks down Lu Xiao Bai and forces him to work for her as a servant, and when she wants to escape, she doesn't let him.
When he proves his smarts in catching a criminal, she sees him in a new light, and they become crime-solving partners and lovers. 
---
And, that's a wrap – I've just listed 20 very interesting Chinese dramas you can watch on Viki now.
Viki's selection of Chinese dramas is simply beautiful, and if you've ever wondered whether they have decent Chinese dramas, you should definitely give some (or all) on this list a try. 
And, if you're in the mood for a Cdrama binge-watch like no other, check out the related posts below.
Happy watching!