If you're a fan of Chinese literature – whether webnovels or manhwas – you'll be pleased to know that many of your favorite stories have been adapted into TV dramas! 
From ancient legends to modern tales, these adaptations are a feast for the eyes and the imagination, as they offer a unique blend of literary artistry and cinematic flair that will definitely captivate your imagination. 
So, sit back, get comfy, and get ready to find your next big drama!
Here are the best Chinese dramas based on novels for you to watch/read right now: 
1. Love O2O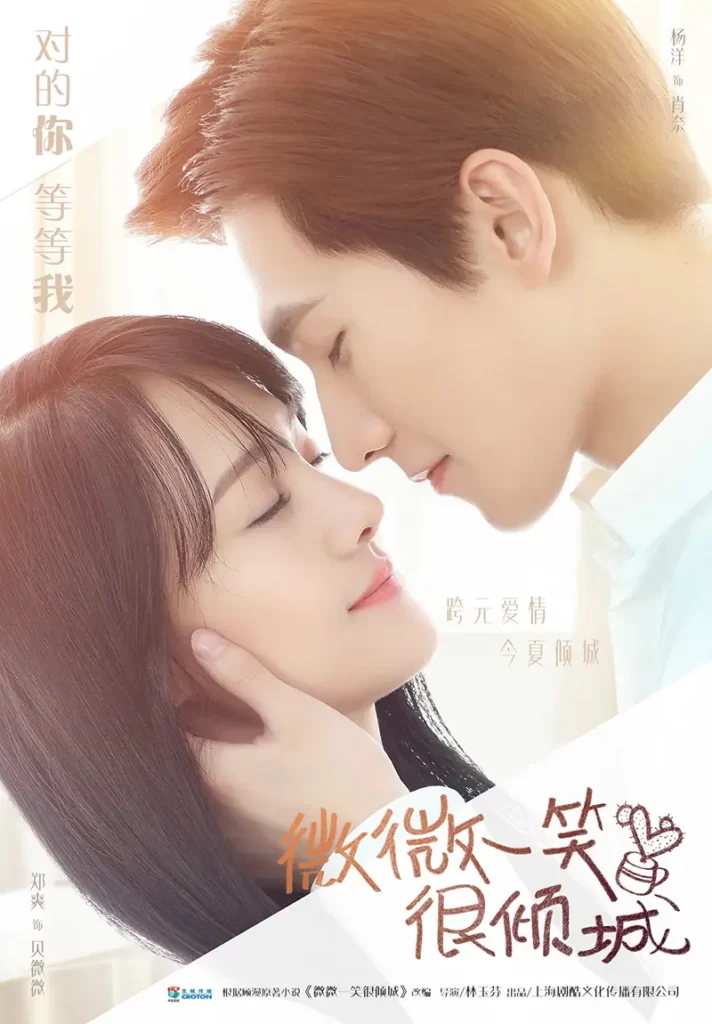 Xiao Nai is a charismatic gaming expert who excels in every aspect of life and still managed to capture the hearts of everyone on campus.
When he encounters the brilliant computer science major, Bei Wei Wei, it's not just her beauty that captivates him. 
Rather, her remarkable gaming prowess leaves a lasting impression on him.
Determined to win her heart, Xiao Nai navigates the real world and online realms, using his skills to conquer Wei Wei's affection.
This romantic Chinese drama is adapted from Gu Man's web novel A Slight Smile Is Very Charming
2. Cruel Romance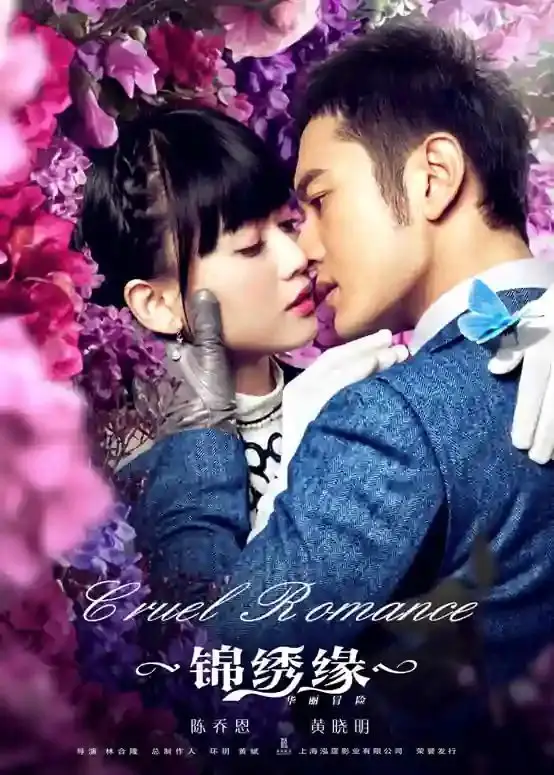 In the vibrant city of Shanghai, Rong Jin Xiu embarks on a quest to uncover the truth behind her family's tragic fate.
Soon, she crosses paths with the charismatic triad leader, Zuo Zhen, and amid a whirlwind of accidents and misunderstandings, love blossoms between them. 
However, Xiang Ying Dong, a close friend and businessman, also vies for Jin Xiu's affection, and with a heart fiercely protective of his beloved, Zuo Zhen wards off any potential rivals.
His devotion proves crucial when a menacing Japanese adversary threatens Jin Xiu and her remaining kin. 
This is one of the best Chinese dramas that brought a book to life and it's based on The Fate of Jin Xiu.
Also see: 25 Must-Watch Chinese Romance Dramas That Will Leave You Breathless
3. You Are My Glory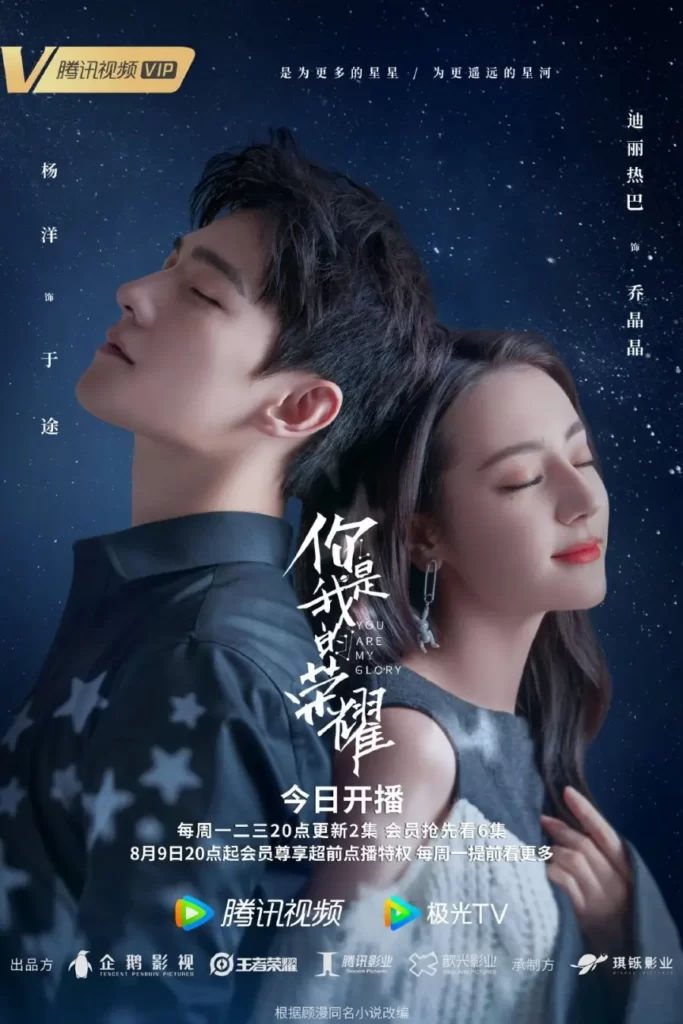 When Qiao Jing Jing's endorsement deal is in jeopardy, she turns to gaming for a solution.
Little does she know that this decision will reunite her with her high school crush, aerospace engineer Yu Tu. 
As Qiao Jing Jing's gaming skills improve under Yu Tu's tutelage, their relationship deepens, and they become each other's glory.
But Qiao Jing Jing's public image is at risk when a video of her poor gaming skills is leaked.
In a bid to save her reputation and endorsements, she joins a gaming competition. 
From the author whose work is the inspiration for Love O2O, this absolutely fantabulous book is also based on You Are My Glory by Gu Man.
4. Boss & Me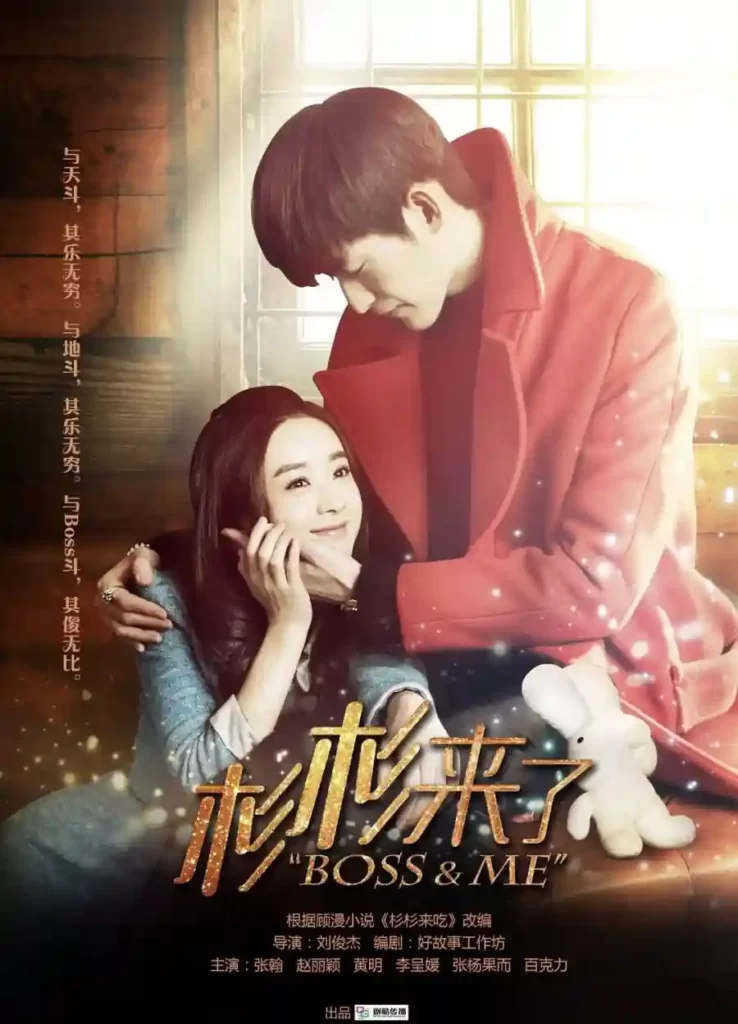 Feng Teng, a big-shot CEO, urgently needs a blood donor with a rare blood type for his little sister. He reaches out to his employee Xue Shan Shan for help and she gladly donates blood. 
Instead of paying her off, Feng Teng's sister decides to send Shan Shan nutritious packed lunches as a token of appreciation.
As Shan Shan relishes the delicious food, her cheerful and warm nature begins to break down Feng Teng's cold exterior and the two develop feelings for each other. 
Adapted from the novel Come and Eat, Shan Shan by Gu Man, this is another absolutely romantic Cdrama based on a novel you should give a chance. 
Also see: 20 Must-Watch Rich Boy & Poor Girl Chinese Dramas For Romance Lovers
5. Siege In Fog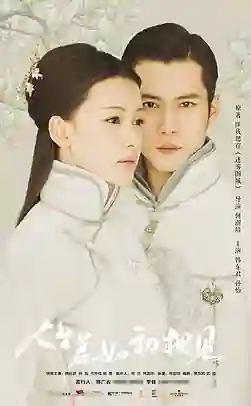 An arrogant third master of a powerful family instantly falls for a beautiful young maiden and goes to great lengths to win her over, despite her affection for someone else.
Initially resentful and resistant, she gradually warms up to him amidst the challenges of war-torn times. 
Their love story blossoms, but complications arise when her former love reenters the picture as her husband's assistant.
Adapted from Fei Wo Si Cun's novel Siege in Fog, this captivating Chinese historical drama will take you on a rollercoaster ride of romance and intrigue.
Also see: 19 Beautiful Chinese Historical Dramas On Viki That Will Mesmerize You
6. The Princess Wei Yang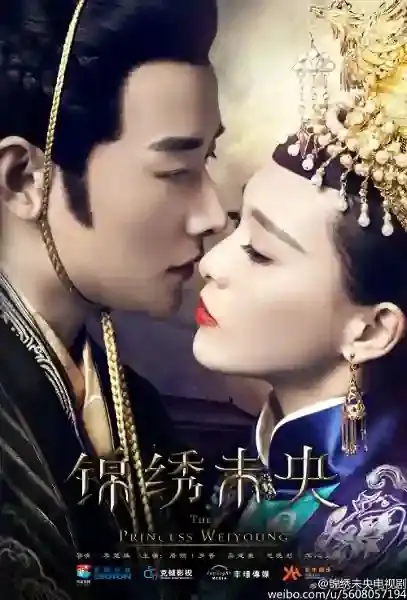 In a single devastating night, the Northern Wei Dynasty crumbles, leaving Princess Feng Xin Er orphaned.
By a stroke of fate, she finds herself in enemy territory, taking on the identity of Li Wei Young, the Prime Minister's daughter. 
Enduring countless hardships, she channels her wisdom and unwavering sense of justice to rise as a formidable woman. Along the way, a beautiful romance blossoms, further enriching her journey. 
Witness the captivating transformation of Princess Wei Yang in this remarkable tale, adapted from Qin Jian's novel The Princess Wei Yang.
7. The Rise Of Phoenixes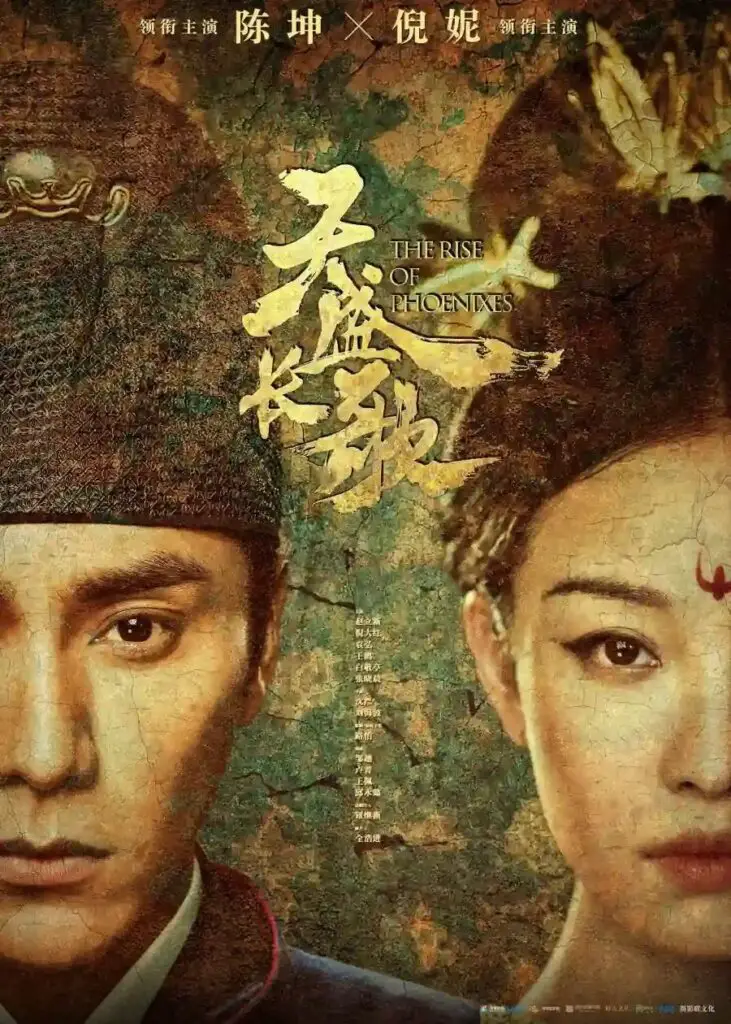 Unfortunate circumstances force Feng Zhi Wei, the unfavored daughter of the Qiu Family, to flee. In a twist of fate, she owes a favor to the 6th prince, Ning Yi.
Disguised as a man, Zhi Wei attends the renowned Qingming Academy, becoming the Emperor's top scholar. 
Amidst the princes' battle for the throne, she remains loyal to the Emperor while falling for Ning Yi.
As they navigate past mysteries and seek vengeance for their loved ones, their love remains steadfast.
Yet, with schemes and countless hurdles blocking their path, they must overcome the odds.  
Brace yourself for a captivating journey in this must-watch Chinese book-to-drama adaptation of Tianxia Guiyuan's novel Huang Quan.
Also see: 21 New Chinese Historical Dramas To Enjoy In 2023
8. Under The Power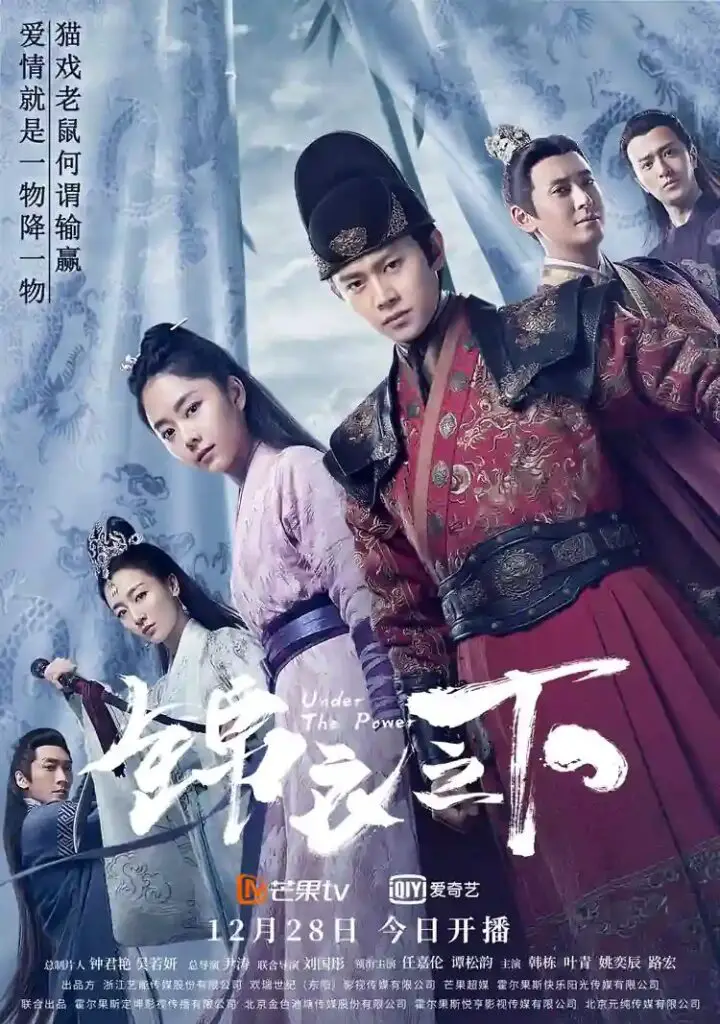 Lu Yi, a formidable and authoritative high-ranking officer of the Ming Dynasty's Jinyiwei, strikes fear with his cold and ruthless demeanor.
In an unexpected turn, he crosses paths with Yuan Jin Xia, a smart and spirited female officer from the Police's 6th Division. 
Initial clashes over a shared case pave the way for their intertwined journey.
Tasked by the Emperor to investigate missing funds, Lu Yi and Yuan Jin Xia find themselves entangled in a web of conspiracy involving high court officials.
As they delve deeper into the mystery, their animosity transforms into a bond of friendship and love. 
This amazing historical Chinese drama is based on a webnovel of the same written by Lan Se Shi, and you definitely don't want to miss it. 
9. The Dark Lord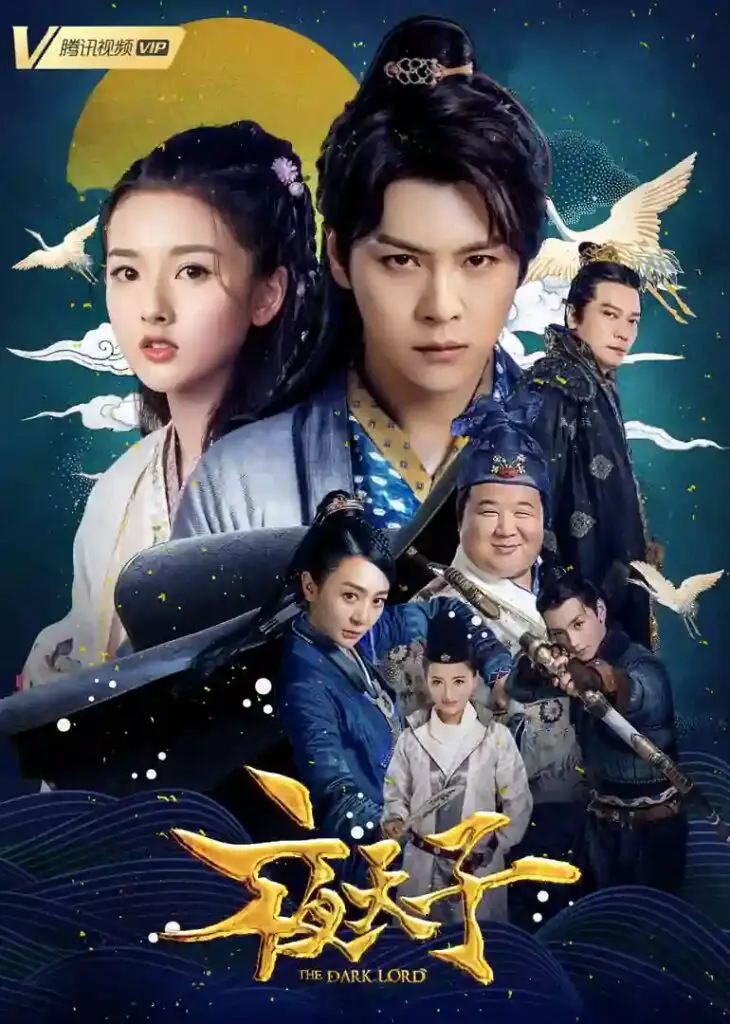 Ye Xiao Tian, a spirited prison guard at the Ministry of Justice, finds himself embarking on a thrilling journey when assigned a message delivery mission to a distant province.
As his adventure unfolds, he befriends new allies, faces formidable challenges, and confronts formidable foes. 
With an irrepressibly cheeky attitude, Ye Xiao Tian becomes a force to be reckoned with.
This exhilarating adaptation of Yue Gan's novel Ye Tian Zi will give you a front-seat view of the captivating exploits of a man unafraid to take on the world. 
10. Ice Fantasy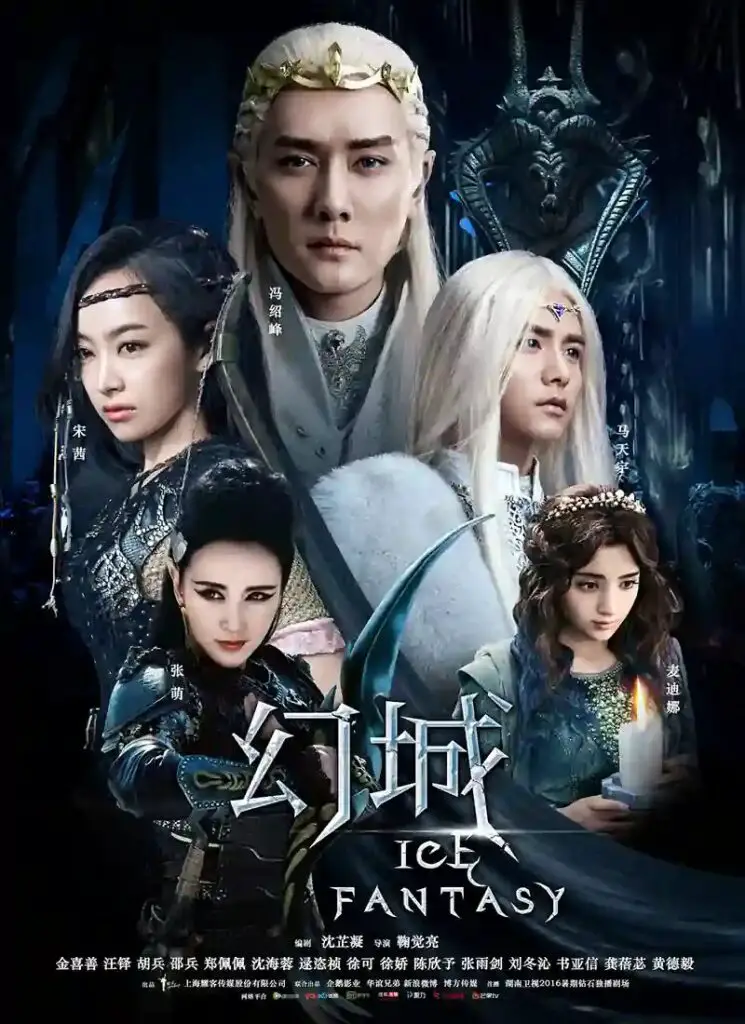 In the aftermath of a centuries-old war between the Fire Tribe and Ice Tribe, the second prince of Fire mysteriously meets his demise during a visit to the Ice Tribe.
Seizing the opportunity, Fire King Huo Yi ignites a second war between the tribes. 
Determined to save their captured family, Ice Princes Ka Suo and Ying Kong Shi escape to the mortal realm.
They turn to realm guardian Li Luo for assistance in acquiring the Six Tribes' Ice Crystals, the key to rescuing their tribe.
Brace yourself for an enchanting journey in the adaptation of Guo Jing Ming's novel City of Fantasy.
Related: 20 Must-See Chinese Fantasy Dramas On Viki
11. Memories Of Love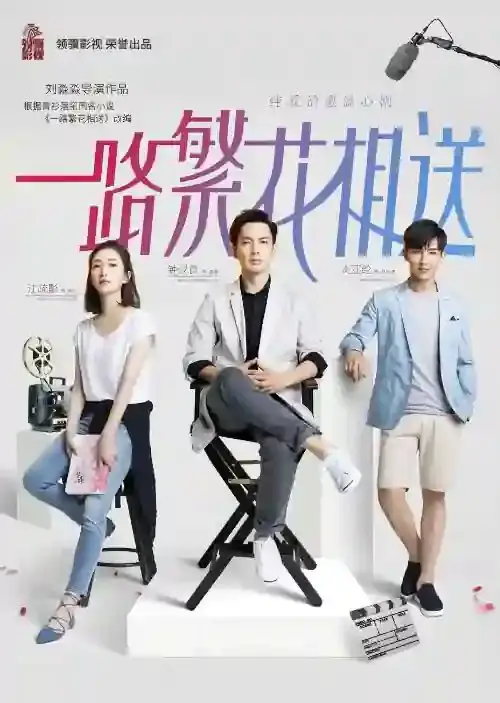 In this Chinese drama adaptation of Qing Shan Luo Tuo's novel, Flowers Shall Send Us on Our Way, a young couple reunites after a decade apart, reigniting their love.
Wallace embodies the role of Lu Fei, the embodiment of Prince Charming, whose path unexpectedly crosses with the spirited and rebellious Xin Chen, portrayed by Jiang Shuying. 
Despite their conflicting personalities, a magnetic attraction pulls them together, culminating in a profound love.
However, circumstances force them apart, until ten years later when Lu Fei forsakes his thriving overseas company to seek Xin Chen once more. 
12. Negotiator
Tong Wei shines as the brilliant negotiator of the US-China Business Council, while Xie Xiao Fei, the heir to a wealthy Chinese-American corporation, rebels against his family's business. 
In their amusing clashes, sparks of romance ignite between them. As they navigate the storms of the business world and face familial challenges, will their love withstand the test of time? 
13. Pretty Man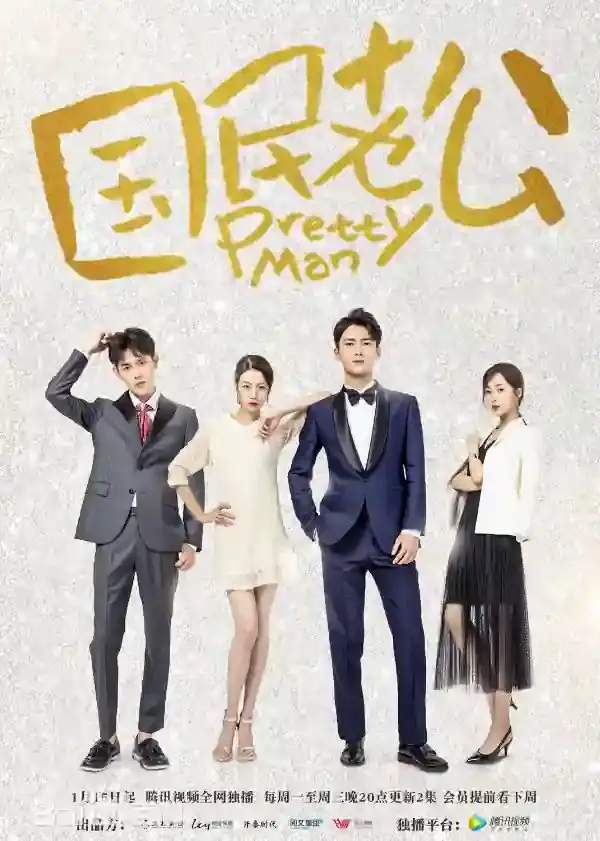 In this captivating tale, Lu Jin Nian and Qiao An Hao's love story unfolds over 13 eventful years.
Once school acquaintances, they drifted apart due to misunderstandings. 
Today, Jin Nian reigns as the untouchable king of the entertainment industry, while An Hao is a budding rookie within the same realm.
Destiny intervenes, bringing them together once more, and a surprising twist finds An Hao becoming his pretend spouse. 
14. Secret Of Three Kingdoms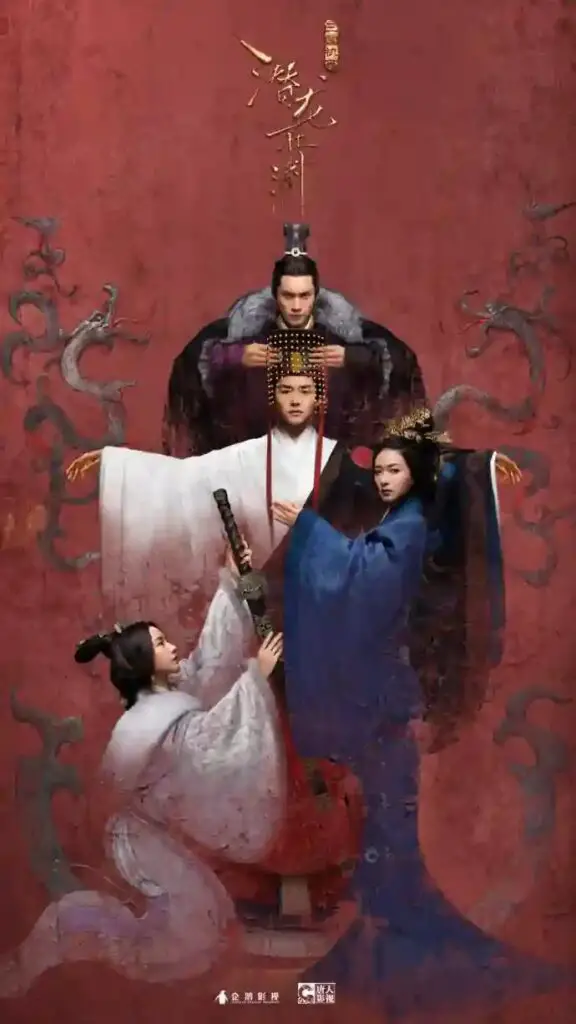 In the midst of the crumbling Han Dynasty, a glimmer of hope remains, guarded by a profound secret that could shatter the very empire it aims to protect.
Set in the tumultuous era of the Three Kingdoms, this enthralling tale unveils a chilling mystery surrounding the unsolved murder of a young countryside dweller. 
Brace yourself for a captivating journey through history as hidden truths come to light, weaving together the fate of the dynasty and the enigma of a long-forgotten crime.
Prepare to be immersed in a thrilling saga that intertwines power, intrigue, and the resilience of the human spirit.
15. Bloody Romance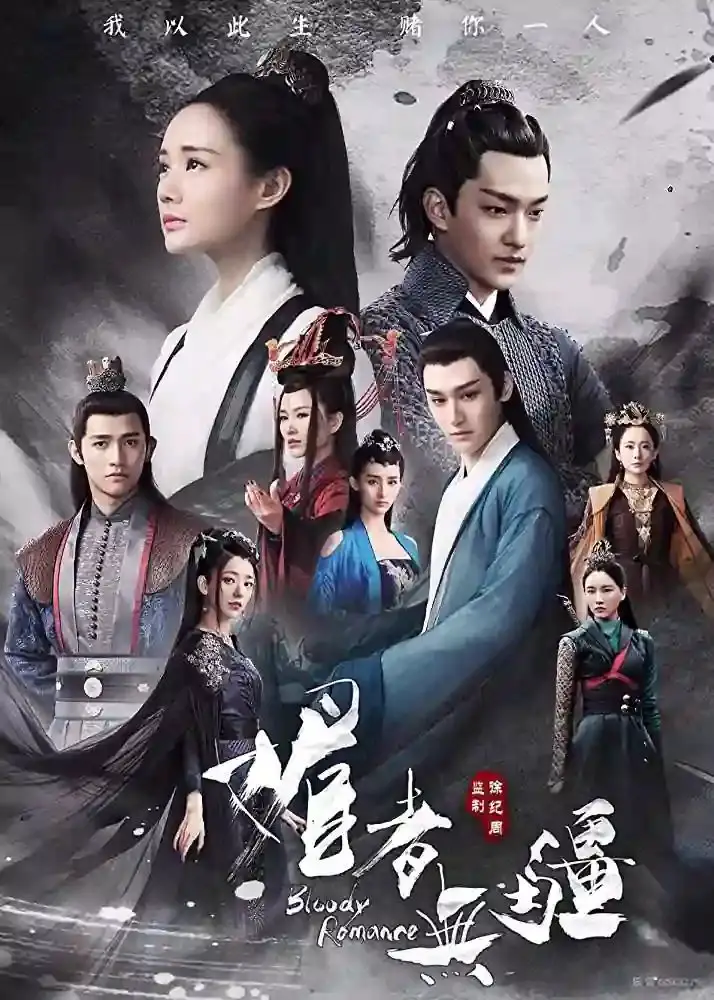 Amidst the chaotic aftermath of the Tang dynasty, a young herbalist's daughter falls victim to a deceitful scheme, sold into a brothel.
Miraculously escaping death's clutches, she enters a realm of fierce female assassins.
Adopting the name Wan Mei, she learns the art of assassination under the watchful eye of Chang An, her mentor and protector.
As time passes, a genuine bond blossoms between Wan Mei and Chang An. Yet, Cha Luo, the assassins' leader, harbors animosity towards Wan Mei, scheming with her cohorts against the couple.
Wan Mei's unique gifts and captivating persona attract the attention of Gong Zi, the enigmatic owner of Gui Hua City.
Meanwhile, burdened by hidden truths, Chang An begins to distance himself from Wan Mei.
Caught in a web of escalating conspiracies, betrayals, and power struggles, our protagonists must navigate treacherous waters to secure their love and survival. 
16. Accidentally In Love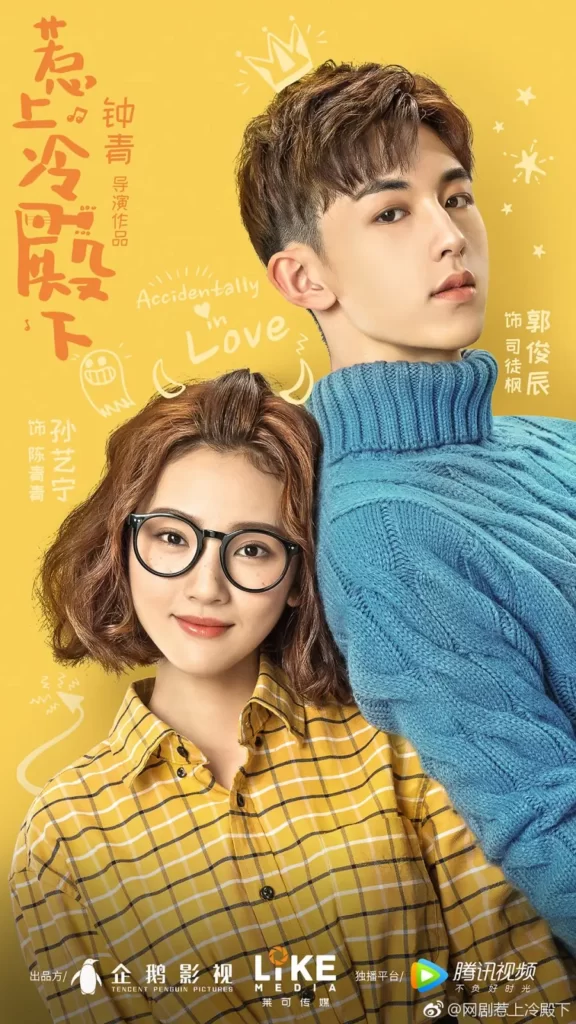 In this Cdrama based on a webnovel, Chen Qing Qing, an heiress yearning for love, flees her arranged marriage on her wedding day.
Determined to uncover the truth behind her parents' demise, she enrolls in their alma mater, donning a new look to conceal her identity.
Fate intertwines her path with Si Tu Feng, a renowned singer and her troublesome desk mate. Initially at odds, their constant bickering brings both joy and sorrow.
Yet, could there be something more profound between them? 
Thus begins Qing Qing's journey for answers, and the pursuit of genuine love in this adaptation of Chen Guang Xi Wei's web novel, Accidentally in Love. Get ready for a heartwarming story filled with mysteries and unexpected connections.
17. Here To Heart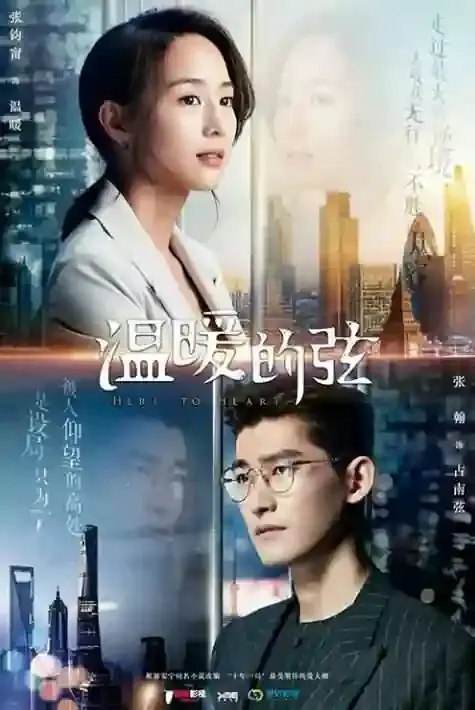 Despite a decade passing, their wounded hearts remain unhealed, longing for solace.
Though they've sought new companions, their souls still ache with emptiness. Who will make the first move to rekindle their lost connection? 
Love between two souls resembles a battlefield, where a single kiss, smile, or confession can lead to surrender. Yet, he shocks the world with news of his marriage to another. Is it love or revenge? 
A decade ago, she vanished without a trace, leaving him in profound agony. Is his pursuit a quest for vengeance?
Perhaps this supposed eternal love pales in comparison to the hatred that time breeds. This romantic Chinese drama is based on Warm Chord, a novel by An Ning.
Also see: 20 Of The Finest Chinese Time Travel Dramas Of All Time
18. And The Winner Is Love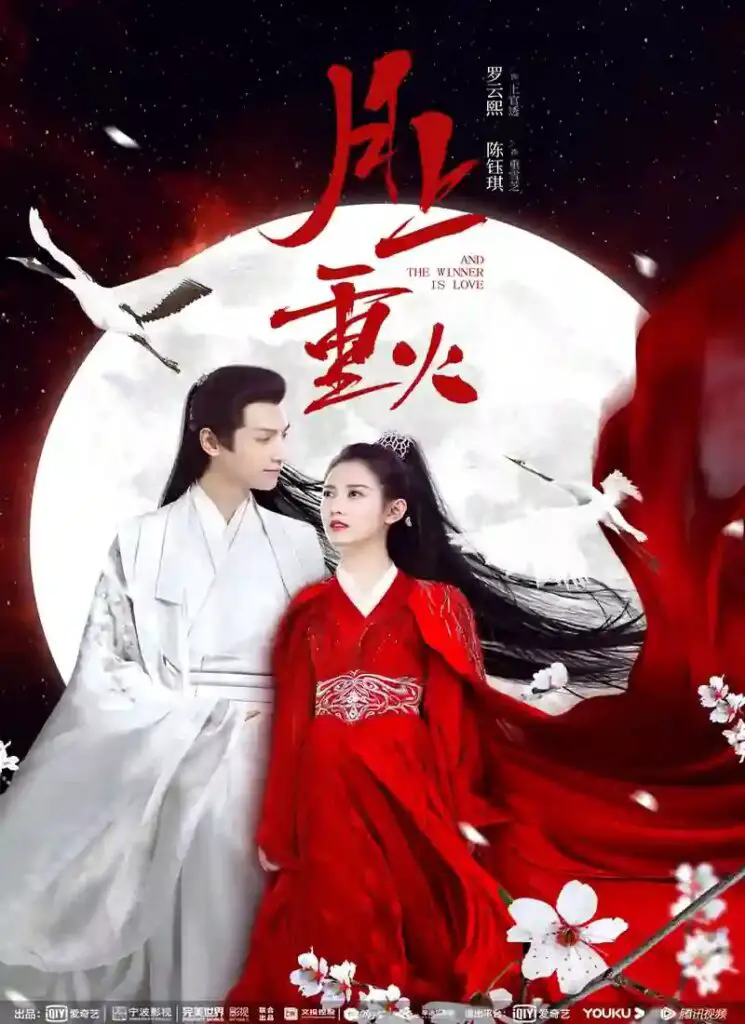 Chong Xue Zhi is the fiery mistress of the Hall of Flames who encounters Shangguan Tou, the captivating master of Moon Valley.
When their treasured Lotus God Nine Stance Technique is stolen, Chong Xue Zhi is banished and targeted by assassins. With Shangguan Tou's aid, they fall in love. 
As secrets unfold, Chong Xue Zhi reunites with her second father and uncovers a manuscript to combat the dark forces.
Amidst hardships and misunderstandings, they unite against a malevolent mastermind, restoring peace. This epic tale is based on Moon on Fire by Jun Zi Yi Ze.
19. Once We Get Married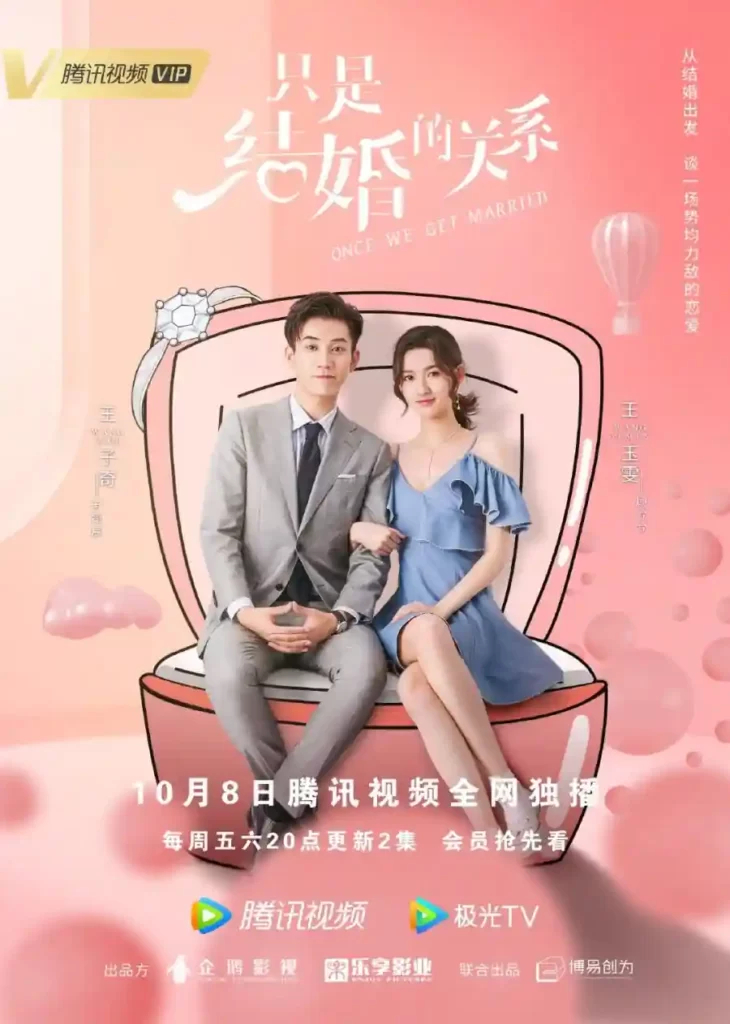 Gu Xi Xi is a fashion-savvy entrepreneur who sources exquisite wedding dresses from Alex for her clients.
At a private reception, she crosses paths with Yin Si Chen, the sharp-witted CEO seeking a business partnership with Alex. A twist of fate leads them into a contract marriage to secure their mutual interests. 
As their clashing personalities collide, love blossoms within the confines of their unconventional arrangement.
This fake relationship Chinese drama is based on Contract Wife Runs Away from the CEO by Nian Hua Fu Liu. 
Related: Top 19 Must-Watch Chinese Dramas With Fake Relationships
---
And that's a wrap, folks! I've just covered the best of the best when it comes to Chinese dramas based on novels. 
From action-packed adventures to heartwarming love stories, these adaptations have something for everyone. 
So, what are you waiting for? Start binging today and check out the related post section below for more amazing recommendations!