There's nothing quite like a fake relationship to keep me hooked to a romantic Chinese drama, and I have a feeling this is a common feeling. 
From the many funny misunderstandings to swoony, heartfelt moments where you can clearly see the way the love between the leads shine, the fake relationship turned real romance trope never fails to deliver. 
In this post, I've listed my all-time favorite fake relationship romantic Chinese dramas that will have you binge-watching for hours.
You have my word that these dramas are so, so good, but if you're in doubt, just check them out – they're worth it!
These romantic Chinese dramas with fake relationships will make you fall in love all over again:
1. Perfect and Casual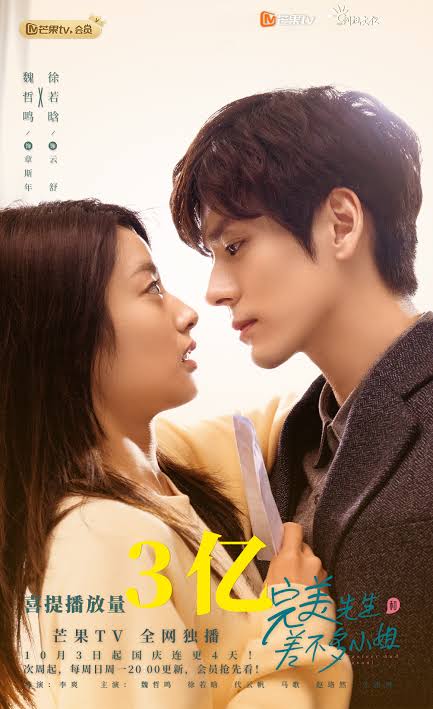 In this lighthearted drama, Yun Shu's blunt and cheery personality clashes with her university professor, Zhang Si Nian, who's as cold as ice.
And when they stumble into a contract marriage – she to get a house and him to appease his grandfather – their relationship takes a surprising turn.
As they navigate their growing feelings for each other, they soon realise how fragile their bonds are, and I loved how sweet they were with each other.
This is one Chinese drama about a fake relationship that I could vouch for a hundred times over.
From little things like having breakfast together to jealousy over their work colleagues, it was so amazing watching them navigate their new relationship. 
Also see: 25 Must-Watch Chinese Romance Dramas That Will Leave You Breathless!
2. Well Intended Love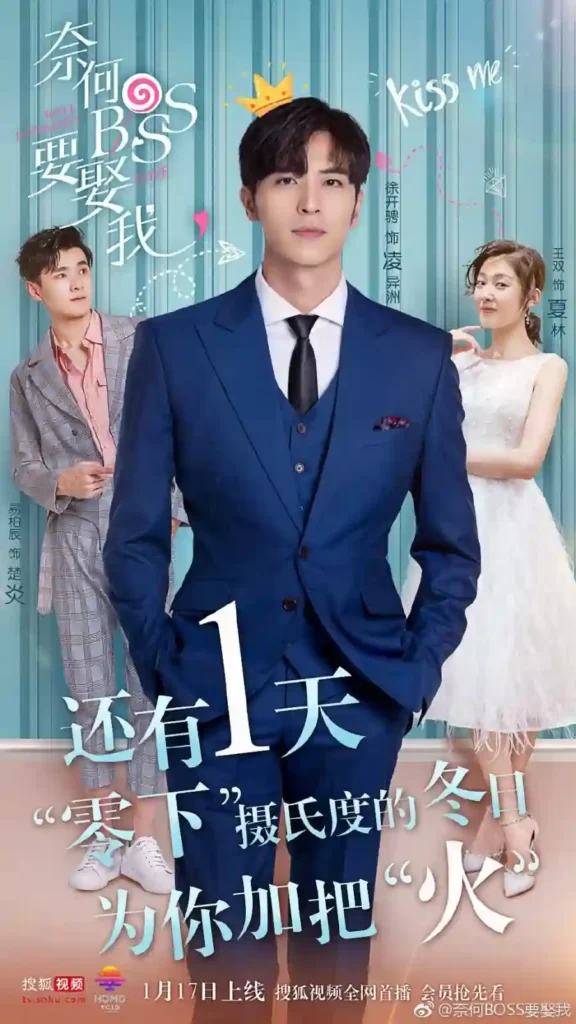 Xia Lin, a third-rate actress diagnosed with leukemia, needs help with her treatment, and after illegally finding the lone compatible (but unwilling) donor, she tracks down Ling Yi Zhou, who turns out to be a wealthy CEO, and agrees to a secret marriage in exchange for a bone marrow transplant to save her career – while she helps him make his grandmother happy. 
As they navigate through conspiracies and misunderstandings, Xia Lin and Ling Yi Zhou develop true love and find a way to make their relationship work.
This is another beautifully crafted contract marriage Chinese drama on Netflix that gave me all the major feels and I know you'll love it. 
3. Love In Time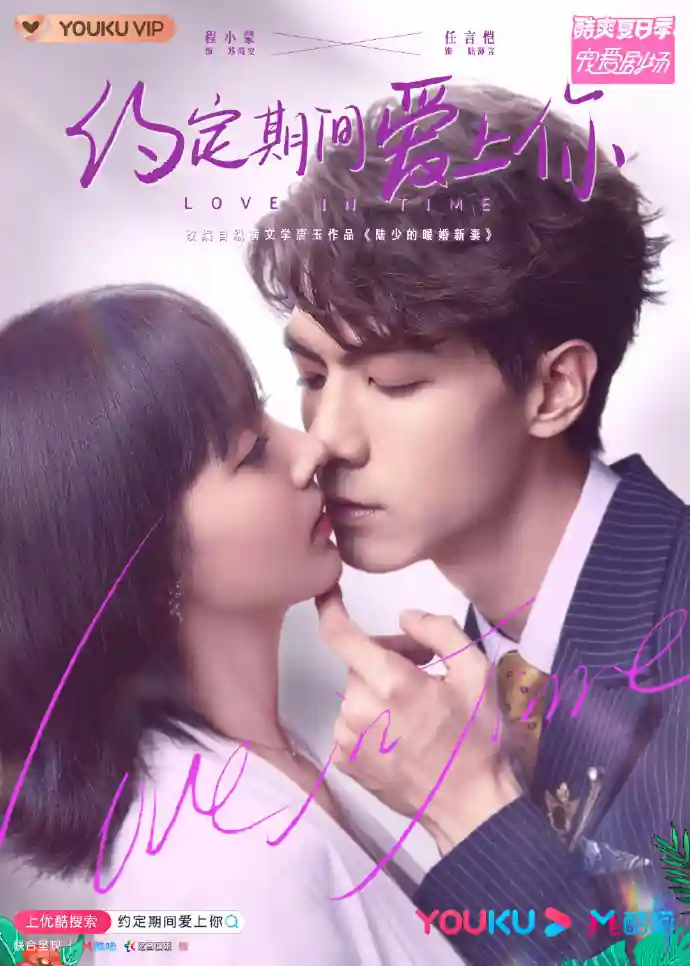 Su Jia Nan, a former social outcast turned successful writer, is pulled back into her past when a family inheritance struggle threatens her dreams.
With few options, Jia Nan turns to her high school tormentor, CEO Lu Bo Yan, for help. 
In exchange for his assistance, they enter into a fake marriage, which soon becomes complicated by their own personal problems.
Now, they have to overcome their past and present obstacles to find a way to make their arrangement work.
It was absolutely amazing watching these two fumble their way through new love in this fake marriage Chinese drama, and I just know you'll enjoy it.
4. Cute Programmer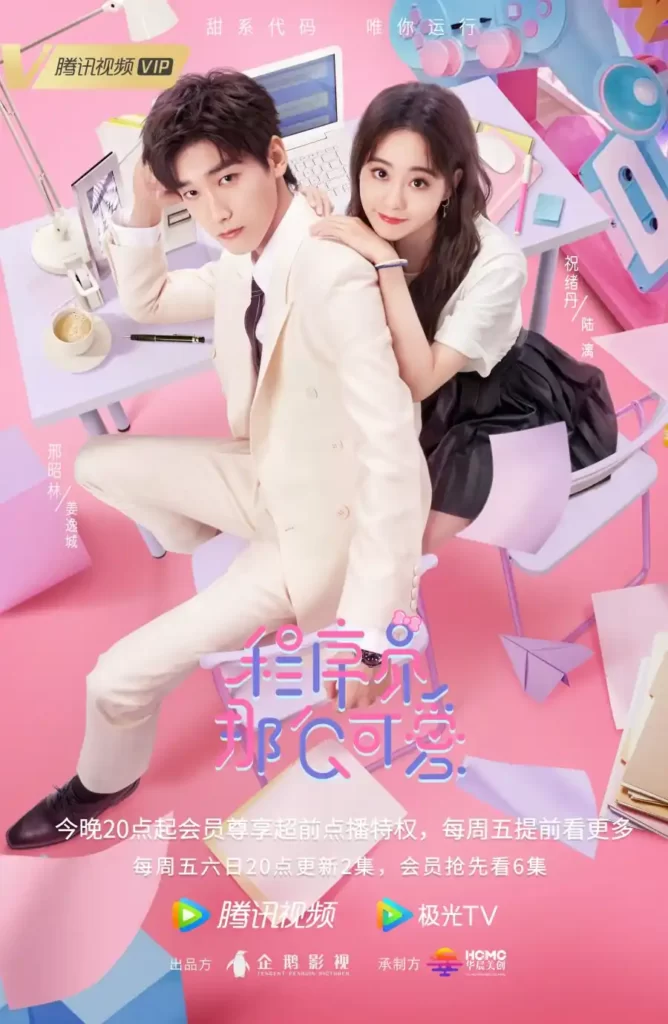 Lu Li falls in love with programming genius Jiang Yi Cheng and enrolls in his school, determined to be like him, but upon graduation, she discovers that his company doesn't hire women. 
Desperate to work with him, Lu Li disguises herself as a man and secures a contract position.
And despite Yi Cheng's demanding nature and her efforts to hide her true identity, Lu Li perseveres and secures an agreement to be a contract couple with Yi Cheng for one year. 
As they spend more time together, Yi Cheng finds himself falling for Lu Li, leading to an unexpected romance, and you just know it was beautiful.
5. Once We Get Married
As a fashion shopper running a small online shop, Gu Xi Xi purchases Alex's couture wedding dresses for her clients.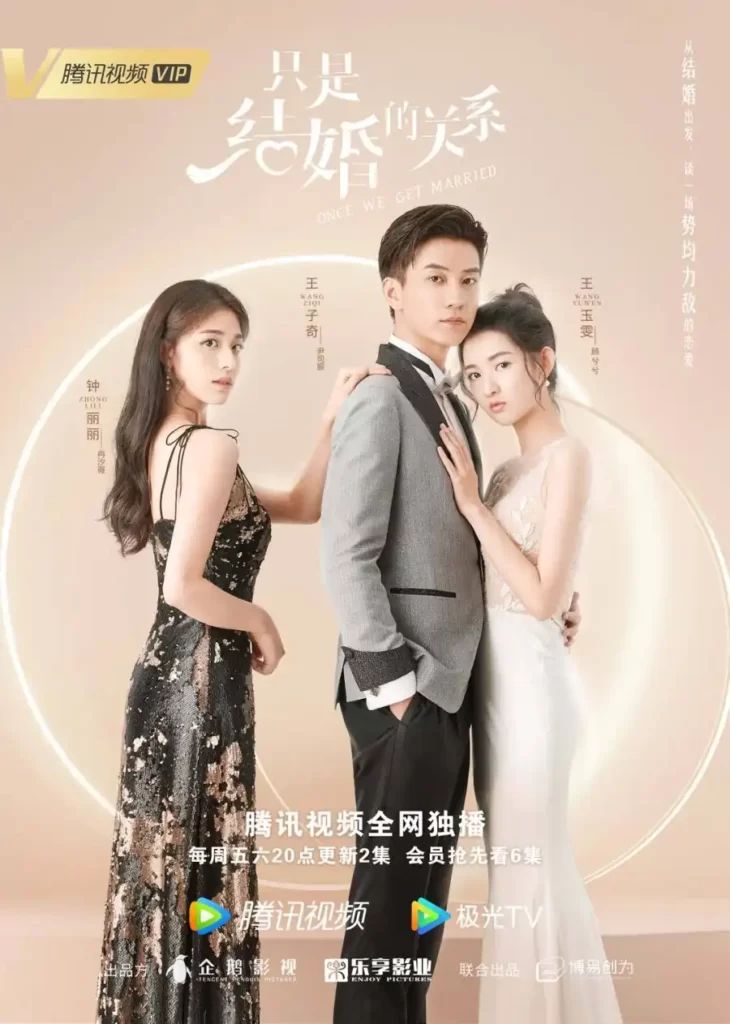 At a private reception, she meets Yin Si Chen, a kind-hearted CEO who came to discuss business with Alex. 
After an awkward incident, they agree to a temporary contract marriage to benefit Alex's business.
And, despite their opposite personalities, Gu Xi Xi and Yin Si Chen gradually develop feelings for each other, turning their contract marriage into a real one filled with love.
This is another absolutely beautiful Cdrama about a fake relationship where the leads find true love after marriage.
Also see: 21 Amazing Chinese Dramas On Viki That Are Worth Your Time
6. You Are My Destiny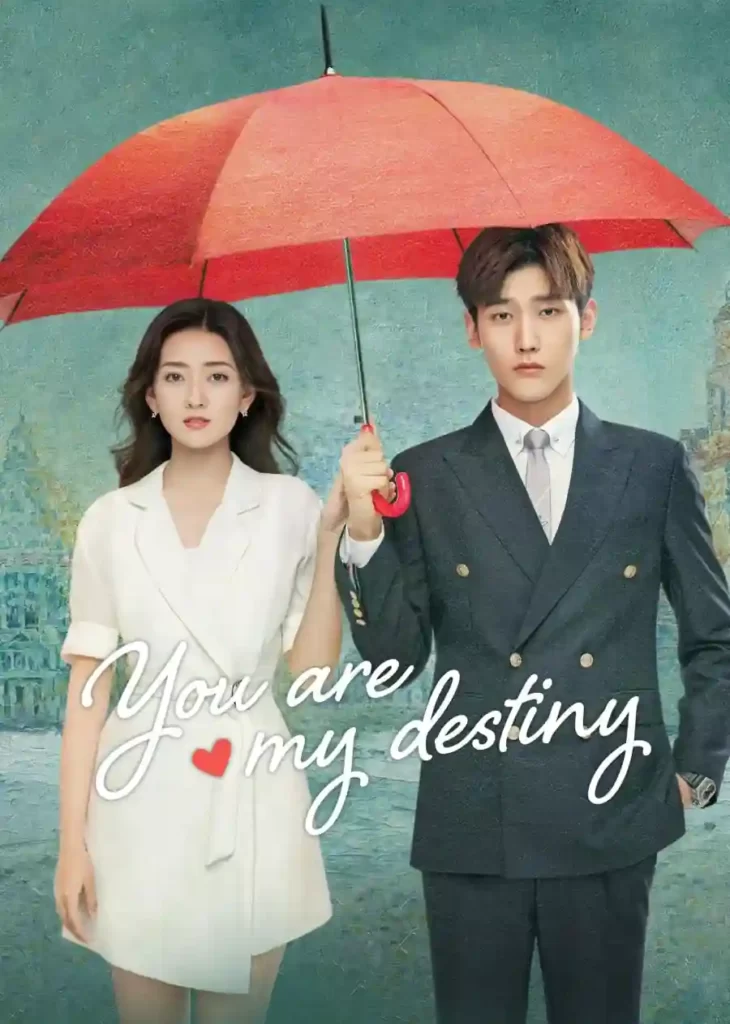 On a Bahamian-bound cruise ship, Chen Jia Xin, an unassertive admin assistant, meets Wang Xi Yi, heir to a large toiletries conglomerate.
Their one-night stand is complicated by mistaken identities, but fate brings them together once back on land. 
After she discovers she is pregnant, Jia Xin agrees to a contract marriage with Xi Yi with a divorce clause, but misunderstandings lead to a tragic event and Jia Xin runs away to Hungary where she becomes a potter.
Meanwhile, Xi Yi matures and Dylan searches for his sister. 
A business deal later reunites Jia Xin and Xi Yi in Hungary, bringing their shared history and future possibilities back to life.
7. The Love By Hypnotic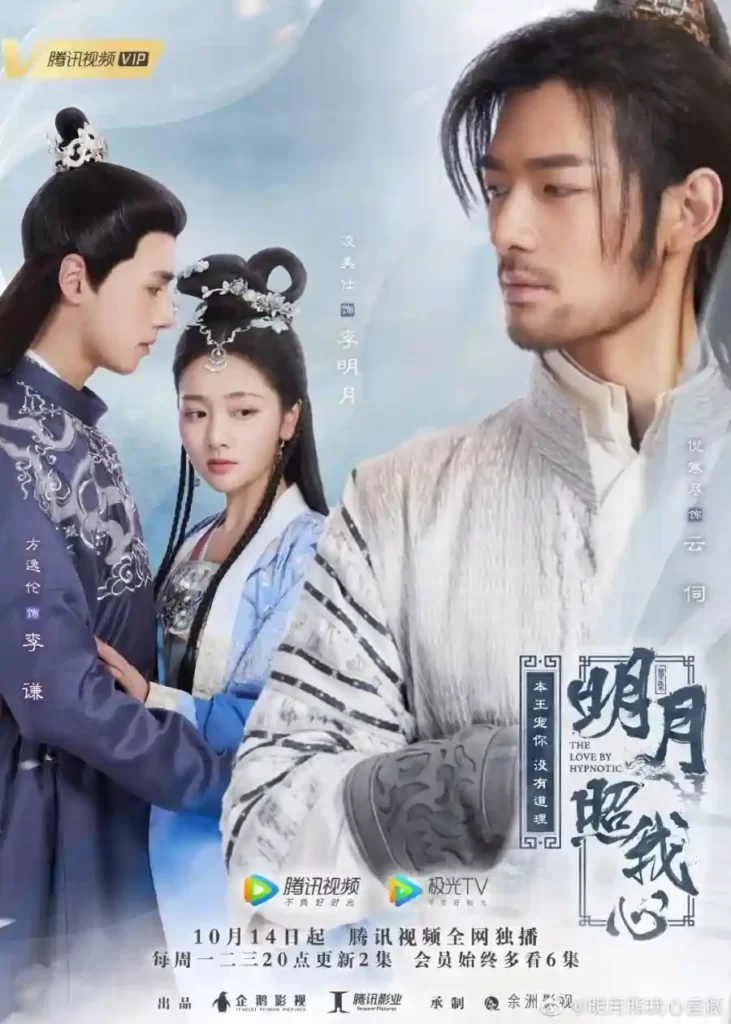 In this enemies-to-lovers Chinese drama with the fake relationship trope, Princess Li Ming Yue is betrothed to Prince Zi, Li Qian of Beixuan, in an arranged marriage fostered by their parents.
But their first meeting doesn't go smoothly, with Qian being highly disciplined and Ming Yue being free-spirited. 
They both try to antagonize each other to break off the engagement. But, when Ming Yue hypnotizes Qian, his lost memories resurface, and he proposes a marriage of convenience to help him regain them. 
Qian's brother, Li Xun, wants to keep those memories buried, as they threaten his plans to become Crown Prince, and this series of events kick off a high-tension scramble for power between the brothers.  
8. About Is Love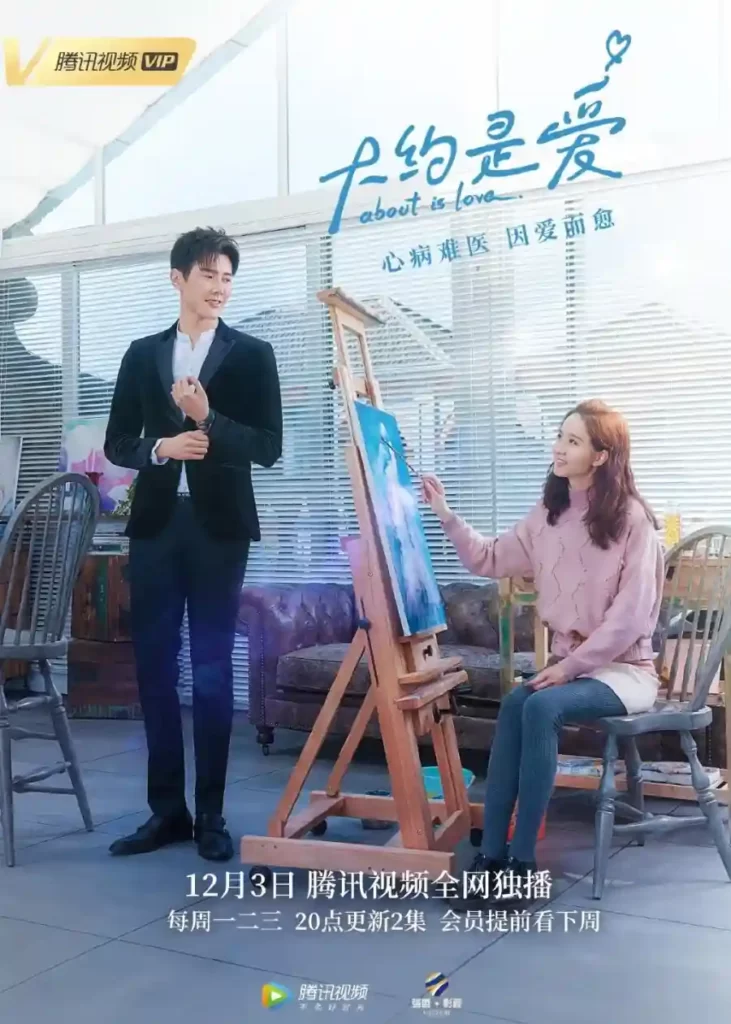 Wei Qing, a high-ranking executive with a severe case of OCD, has been searching for his princess to save him.
A traumatic incident from his past prevents him from interacting with women until he meets art student Zhou Shi. 
A drunken encounter proves that he feels completely fine around her, leading to a romantic agreement between the two.
Despite obstacles and misunderstandings, their love story unfolds as they learn to understand each other and Wei Qing's OCD.
9. Better A Lie Than A Truth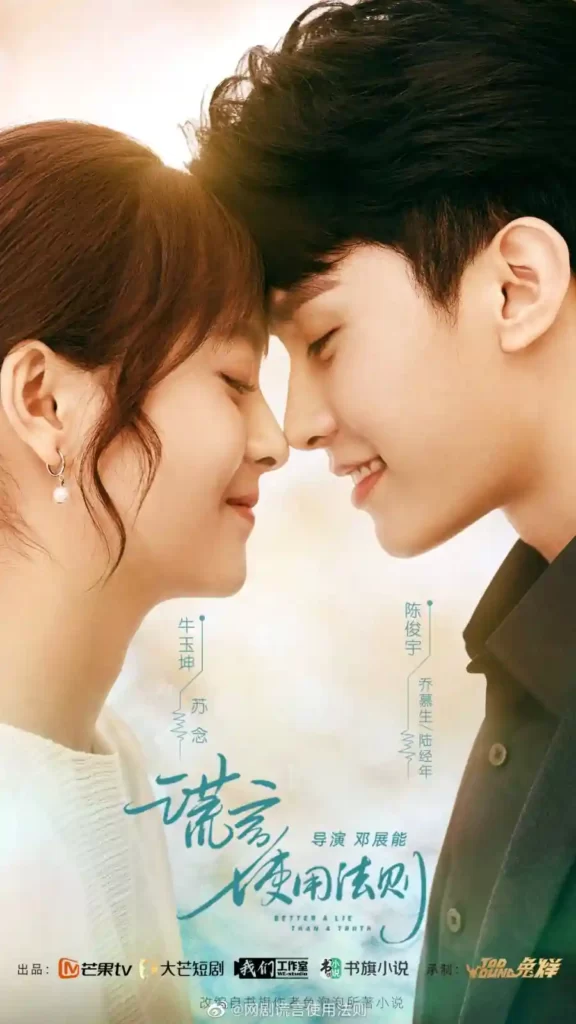 Qiao Mu Sheng and Su Nian, former high school classmates, reunite after years apart in this fake relationship Chinese drama.
Su Nian, a magazine editor, wants to interview Qiao Mu Sheng, who reluctantly reveals that he is not who he appears to be. 
Su Nian is assigned to interview the CEO of a large business group, only to discover that it's Qiao Mu Sheng, who has created a company that designs immersive escape rooms.
Although Qiao Mu Sheng has always harbored secret feelings for Su Nian, he's now an emotionless executive, focused only on his business.
By a twist of fate, they both have terrible reactions to alcohol, but when they accidentally drink and wake up in the same bed, things get complicated. 
Qiao Mu Sheng's identical twin, Lu Jing Nian, helps them out by pretending to be Qiao Mu Sheng, but he and Su Nian end up posing as a fake couple to appease her family.
10. Cheat My Boss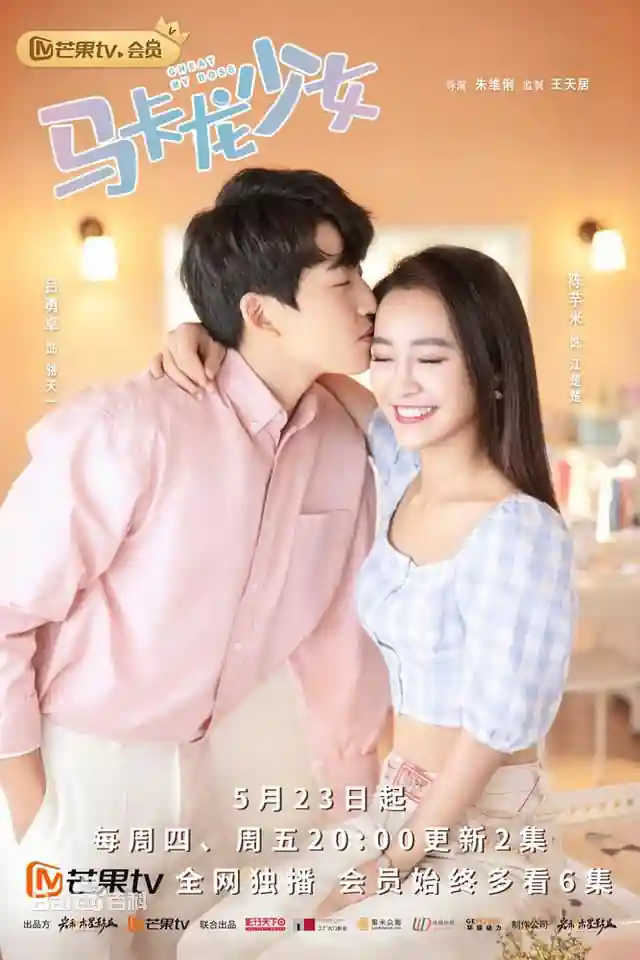 Jiang Chu Chu is a fresh graduate chasing her dreams in the big city, and she's also an internet star and owner of a small clothing company.
But when she encounters a wardrobe malfunction during a photo shoot, it leads to a bad review of a lingerie company. 
This catches the attention of Luo Tian Yi, the CEO of the company, and a misunderstanding leads to rumors that they're a couple, but their relationship faces obstacles due to their different backgrounds. 
As they face challenges in the international lingerie fashion scene, Chu Chu and her friends are determined to give it their all and succeed.
11. Hello Mr. Gu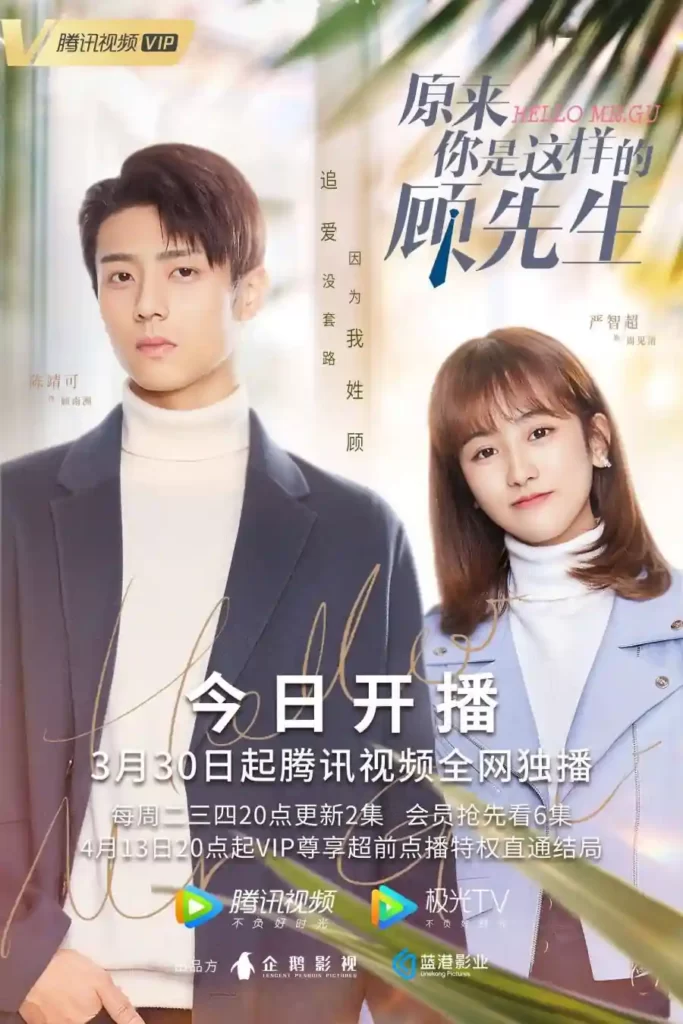 In this Chinese drama, an introverted CEO who struggles with crowds finds himself in a contractual marriage with an impoverished heiress.
While they start off on the wrong foot due to their clashing personalities, they soon become each other's closest confidants as time passes. 
Their shared imperfections became the basis for a deep bond, as they helped one another to heal and grow.
Soon enough, they started overcoming theor many challenges together and then found love with each other.
12. Just Fiancée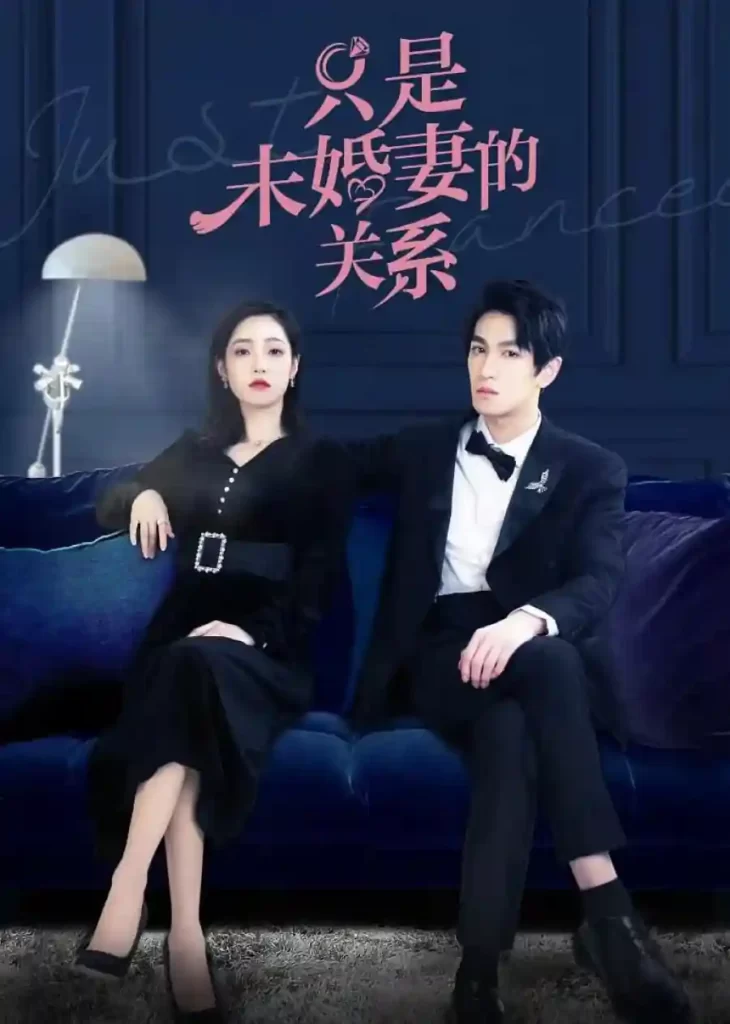 Gu Man Man, the fiancee of Max's chairman Su Yu and daughter of the Gu family, suddenly disappears, and In his search for her, Su Yu meets Qiao Mai, who bears an uncanny resemblance to Gu Man Man. 
To meet his grandfather's demands, Su Yu asks Qiao Mai to pretend to be his fiancée until Gu Man Man is found.
And while they work together to keep up the facade, they find their connection growing stronger, with their temporary relationship becoming more genuine every day.
13. Time Teaches Me To Love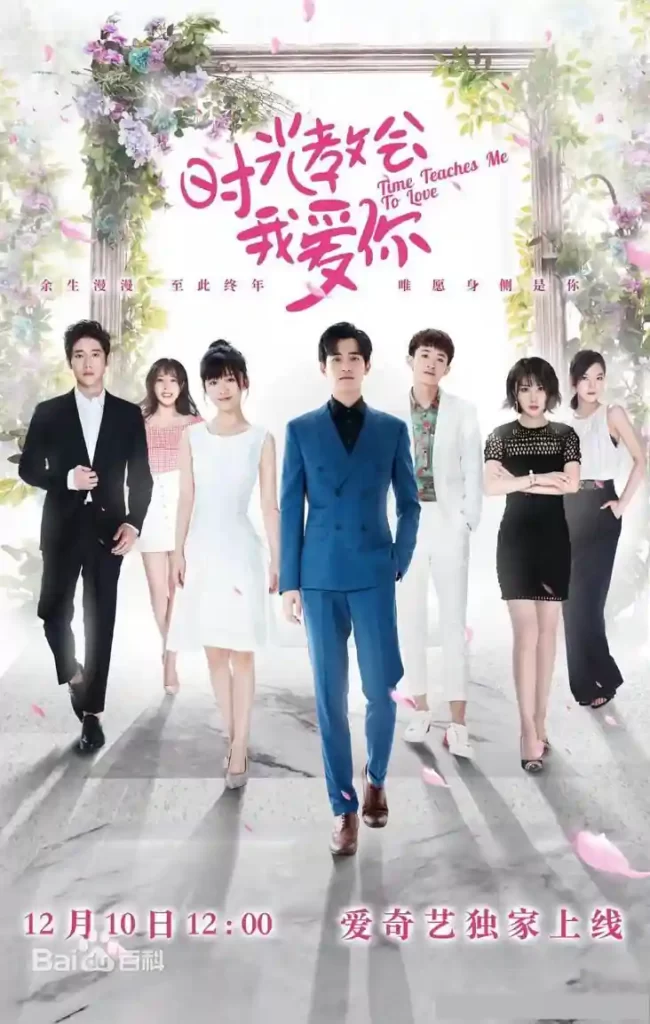 To help her younger brother with his medical bills, Lin Lu enters into a contract relationship with the charismatic Shi Liansen. 
Lin Lu's daring nature while they navigate the terms of their agreement only challenges Liansen's boundaries, and this leads to to unexpected sparks between them. 
Soon, their professional arrangement transforms into a budding romance that neither of them could have predicted.
Time Teaches Me To Love is another beautiful Chinese drama with some scenes that legitimately had me rolling on the floor with laughter.
Chaotic in the best way, you'll enjoy this if you want a romantic Chinese drama about a fake engagement. 
Also see: 20 Must-Watch Rich Boy & Poor Girl Chinese Dramas for Romance Lovers
14. Your Sensibility My Destiny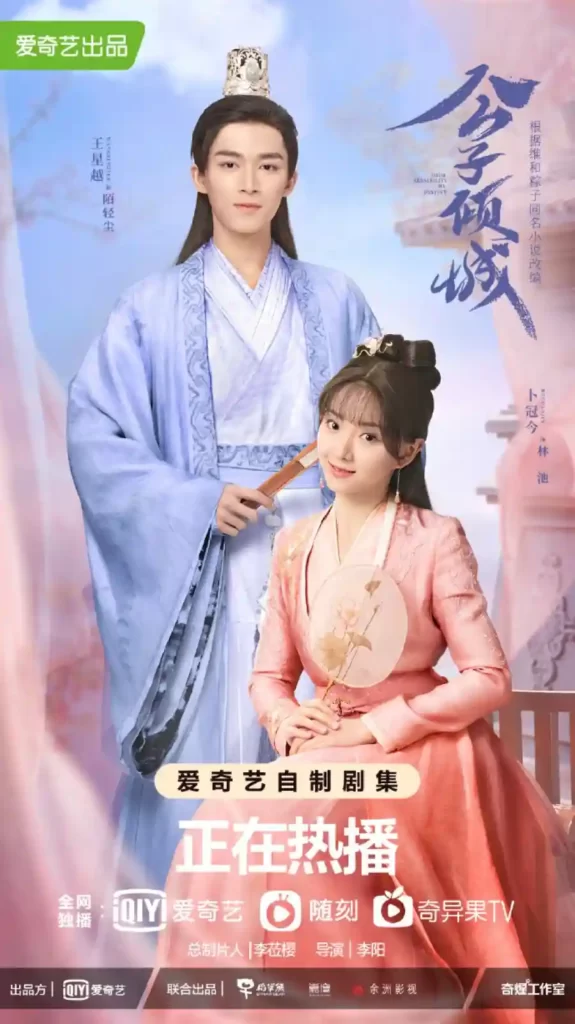 While fleeing her pursuers, the eccentric Lin Chi stumbles onto the carriage of Mo Qing Chen, a lord with a unique disability – he can't feel anything. 
A chance encounter changes everything when Lin Chi's touch awakens his senses, opening up a new world for him, and eager to see through with this newfound discovery, he proposes a fake relationship. 
And soon enough, their contractual agreement blossomed into a beautiful love story in this amazing Wuxia drama.
15. Time To Fall In Love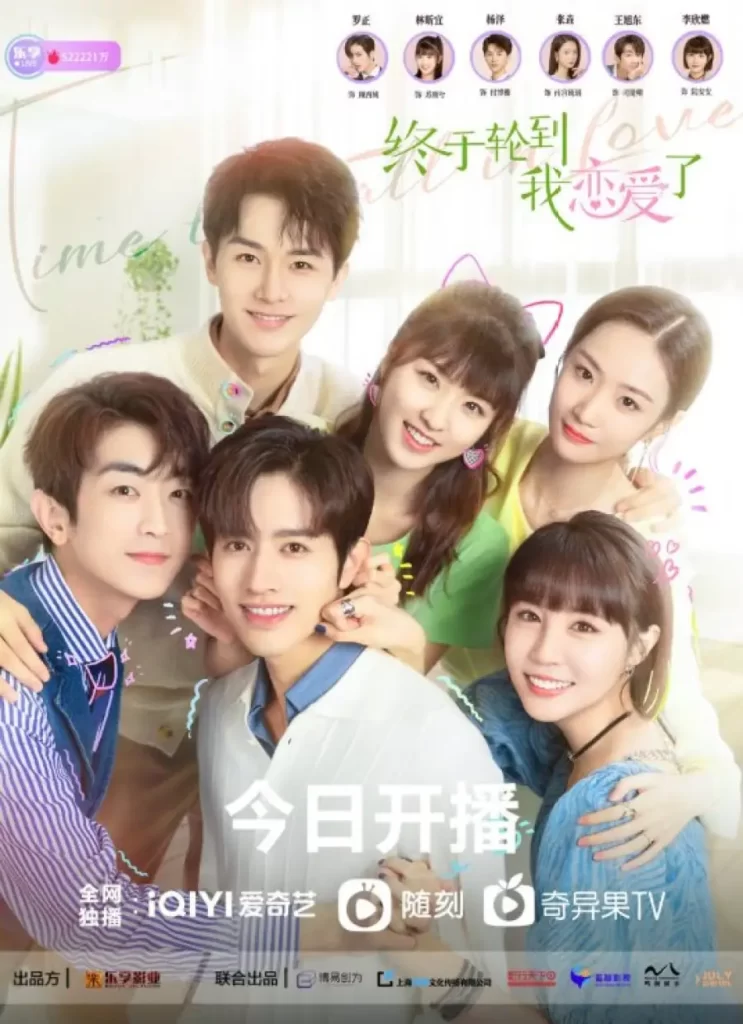 After a series of unfortunate events, Su Yan Xi agrees to stand in for her twin sister and enters a contract with the wealthy President Gu Xi Cheng to save her mother.
And soon her sunny disposition and positive outlook on life start to thaw Gu Xi Cheng's cold exterior, to reveal a caring and affectionate man underneath. 
The only problem then is that as their love grows, Su Yan Xi struggles with keeping her true identity hidden, and she must find a way to maintain their bond without revealing the truth.
16. Romance With Blind Master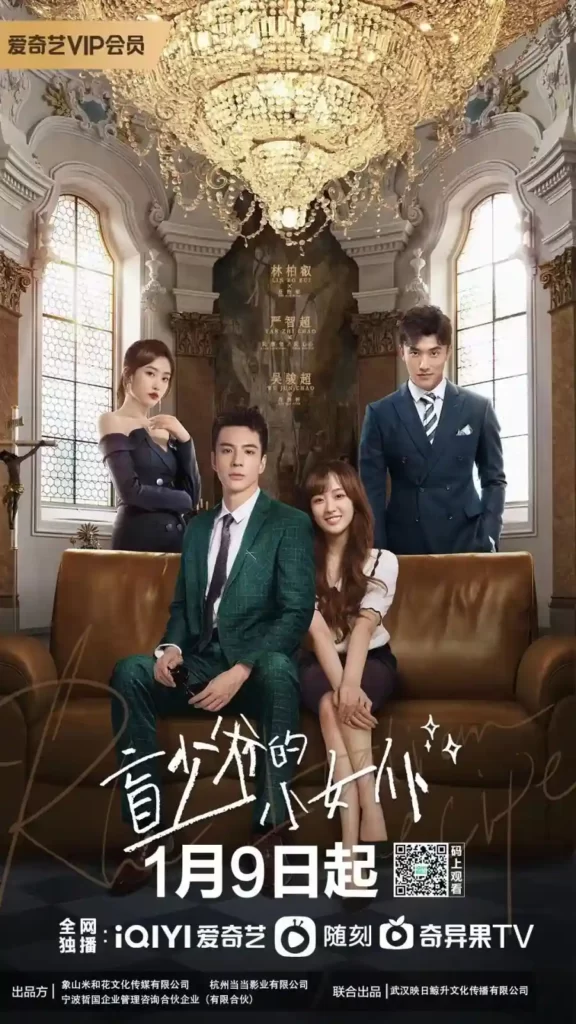 Ren Hao Ming's life changes drastically when he loses his sight in a tragic accident.
The once enviable existence he led is now a struggle as he needs assistance with everyday tasks. 
Enter Ruan Qing Tian, who becomes his caretaker and later his wife.
Though their relationship starts as that of master and servant, they grow closer as Hao Ming falls for her.
Despite the challenges they face, their love proves to be stronger than any obstacle that comes their way.
17. Unforgettable Love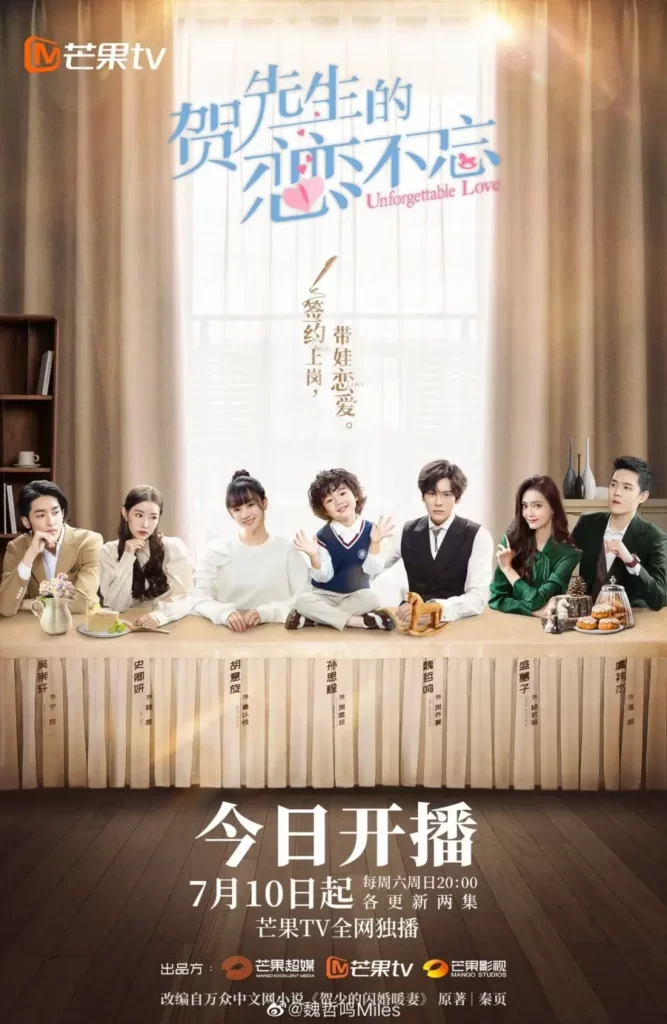 He Qiao Yan, the CEO of Heshi Group, is known for his rational and indifferent demeanor.
Qin Yi Yue, a child psychologist, on the other hand, is soft-spoken, optimistic, considerate, and detail-oriented. 
As they get to know each other, their relationship blossoms from a mere acquaintance to a beautiful romance.
This drama explores their journey as they navigate the ups and downs of falling in love and overcoming obstacles that threaten to tear them apart.
18. Trial Marriage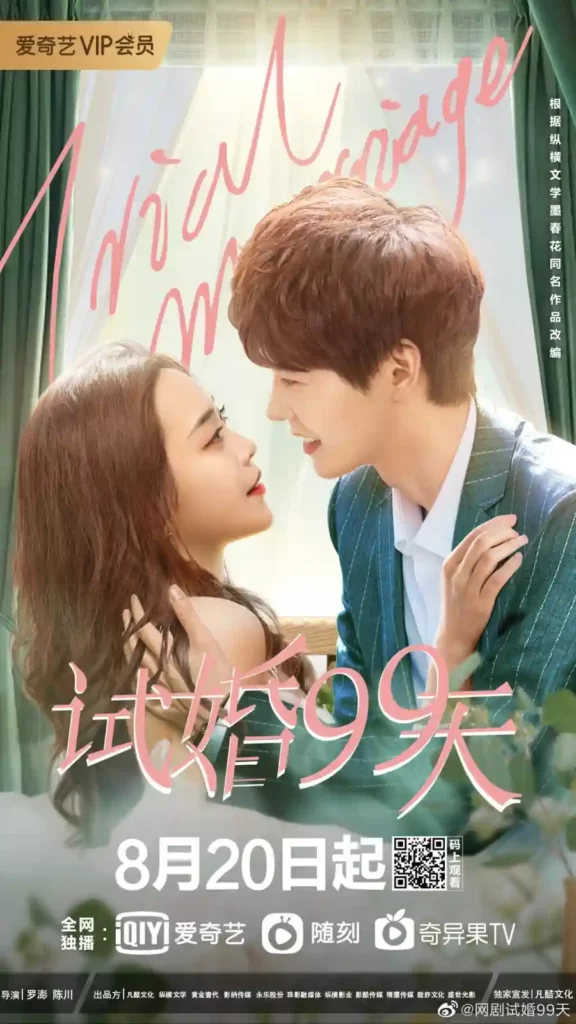 Dingzhuang Group's CEO, Gu Ling Se, and Weilai Group's figurehead, Ye Cheng Shu, enter into a contract engagement to resolve a crisis in the real estate industry. 
But, their relationship takes a romantic turn after a kiss brought about by Quan's interference.
But when they fall in love, Ye Cheng Shu's friend Jiang Han reveals his ambitions, and this puts the family business at risk.
This is the perfect Chinese drama about an arranged marriage where the leads find love after they've already started the fake relationship.
If you're keen on watching something about business-minded people navigating the challenges of love and business, then you're going to enjoy this one. 
---
So there you have it – the best of the best fake relationship Chinese dramas that will have you hooked from the first episode!
Want to discover more binge-worthy Chinese dramas? Check out the related posts below for more recommendations.
Happy watching!