I can't speak for everyone, but a swoony May-December romance drama always makes me feel like I'm floating on clouds.
For the uninitiated, a May-December romance is another name for a drama where the leads have a huge age difference.
And for many of these couples, working for their happily ever after is intense work because they're battling their biases while trying to keep their love alive.
This is even harder when the woman is the older one in the relationship, and in this post, I've listed some of the best and most amazing romantic age-gap Chinese dramas with an older female lead.
There's everything from a sweet, sweet modern romance drama to a historical romance that was just the right side of beautiful and I know you'd love them!
The Rational Life, My Dear Lady, Find Yourself, & 15 other romantic older woman & younger man Chinese dramas to stream ASAP: 
1. Find Yourself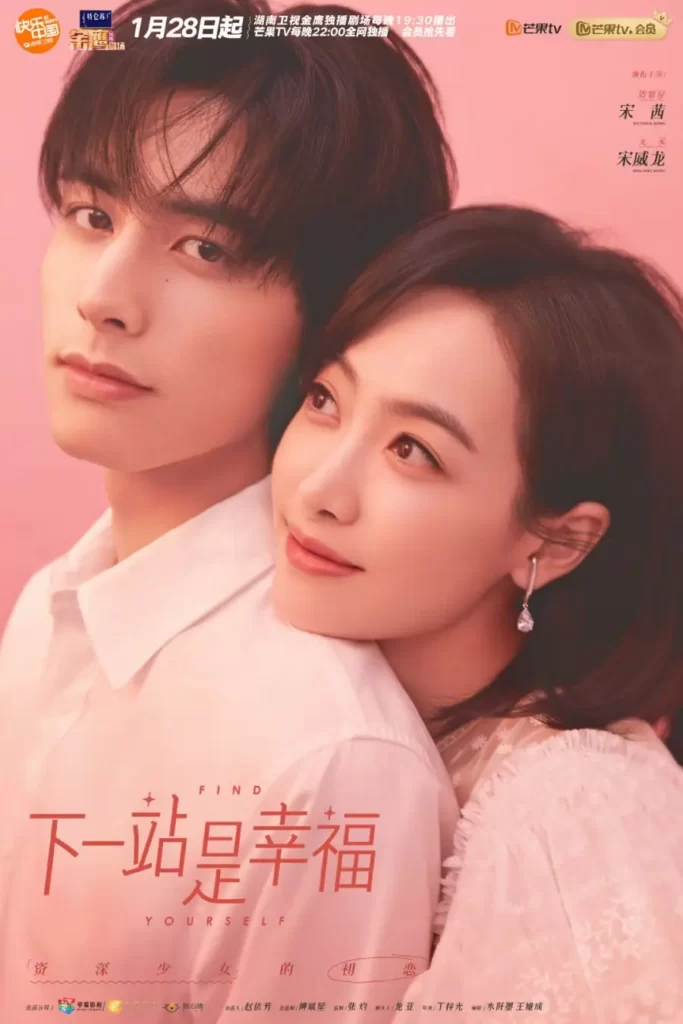 He Fan Xing, a successful career woman, is facing many challenges in work and love. 
For one, her company is at risk of acquisition, and on the other hand, her relationship with Yuan Song is slowly succumbing to the societal pressure due to their age difference. 
Soon, Ye Lu Ming, who is an older man, becomes her life coach and this creates conflict (both in her workplace and her relationship).
And, choosing between love and traditional values is doing He Fan Xing in, as her heart is being tugged in two different directions. 
2. The Love You Give Me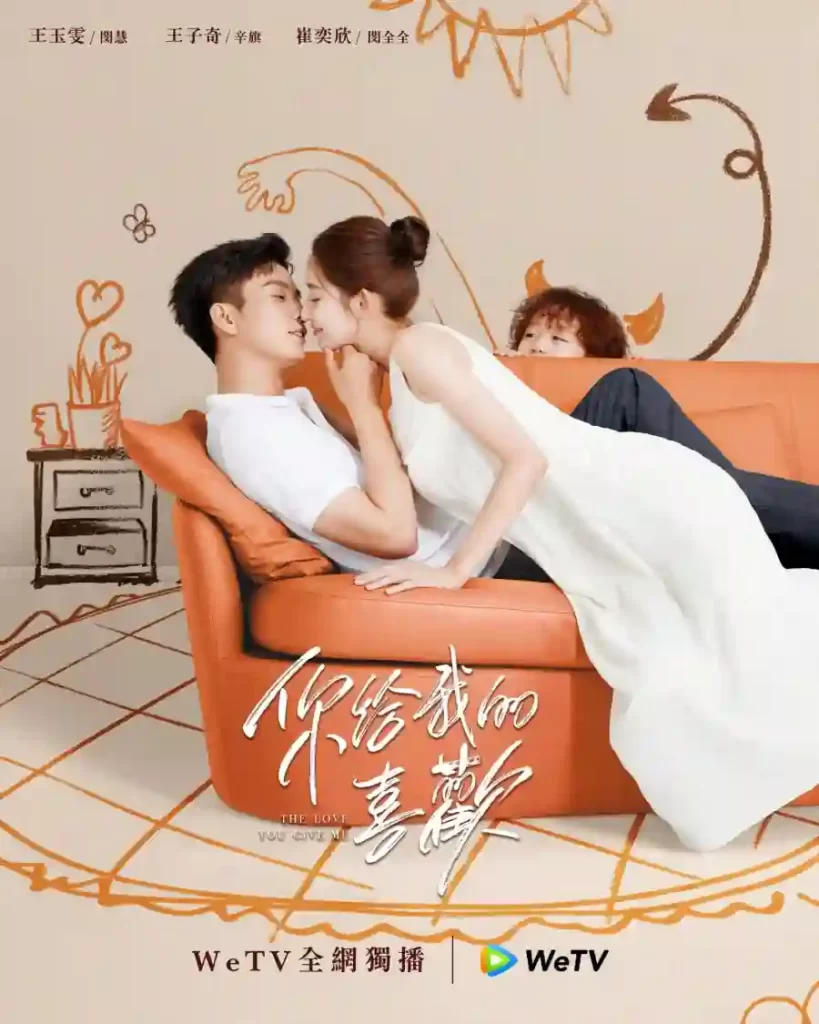 Min Hui and Xin Qi met five years ago but had a complicated relationship – Min Hui pretended to be Xin Qi's childhood friend to help a deceased friend, but she didn't know Xin Qi had a heart condition. 
Now, they meet again and Xin Qi discovers he is the father of Min Hui's son, who has the same heart condition, and they try to forgive each other and start over as a family.
I loved this older woman/younger man Cdrama for many things, but top of the list is how family was at the heart and center of their stories, and the emotional journey was top-notch – you really don't want to miss it!
3. Use For My Talent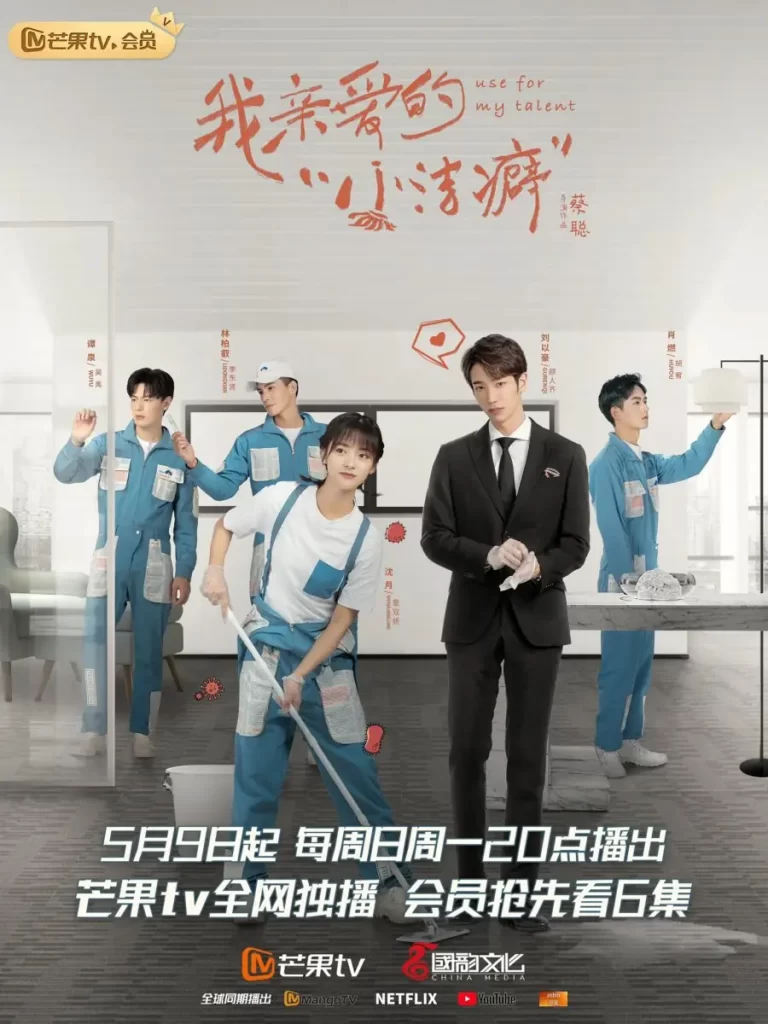 Adapted from the webtoon Clean with Passion for Now?! by Aengo, this drama follows Gu Ren Qi who has a closed-up personality and is severely mysophobic.
The female lead, Shi Shuang Jiao used to have a happy family, but her mother died in a car accident, and now the only thing on her mind is how to make money. 
They meet when Shi Shuang Jiao joins Gu Ren Qi's cleaning company, and as they get to know each other, they become closer and help each other heal. 
Use For My Talent, as well as so many other amazing romantic dramas, is available to stream on Netflix right now, so make sure you check it out!
4. The Rational Life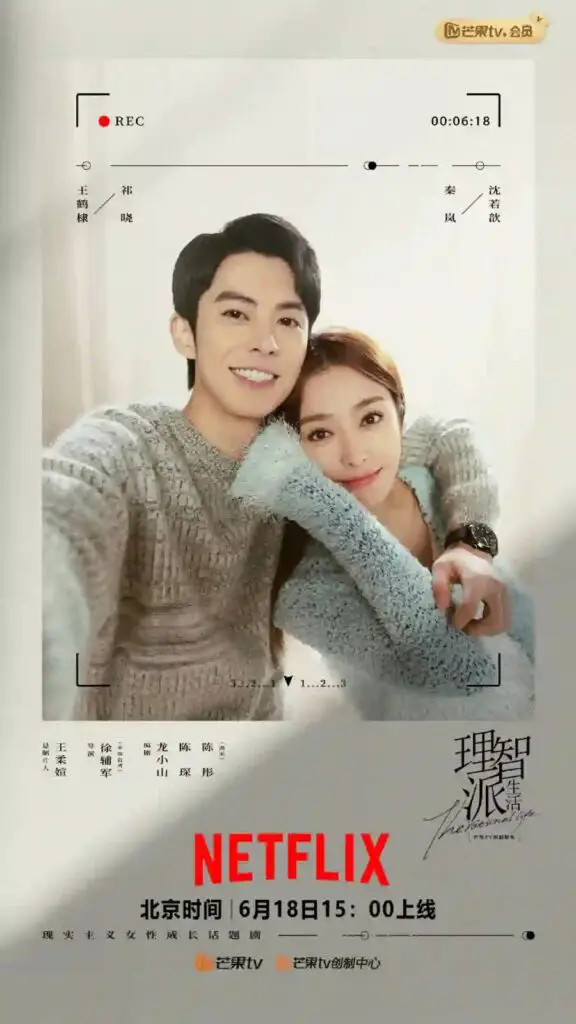 Shen Ruo Xin is a busy woman in her 30s, who is juggling work and her personal challenges – office politics, family expectations, and unsuitable love interests.
But even with her packed schedule, she gracefully handles everything and even finds unexpected romance.
This drama is a nice blend of the slice-of-life genre and romance, and I'll tell you for free that the end result was simply amazing – the female lead in this drama was so strong and impressive and I was rooting for her from the very beginning!
5. My Dear Lady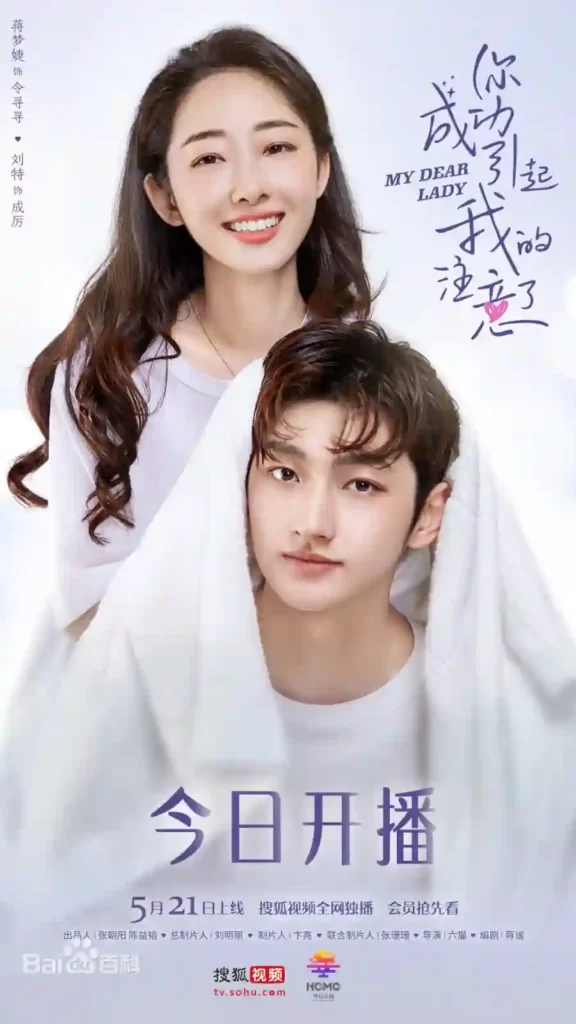 Ling Xun Xun gets divorced after six years of marriage, and she becomes the personal assistant of Cheng Li, the CEO she accidentally hit in a car accident. 
Despite challenges, Xun Xun impresses Cheng Li, and this leads to unexpected feelings, and now she'll have to grapple with the effects of her divorced status and their age gap. 
My Dear Lady is another fantastic and sweet age-gap romantic Chinese drama featuring an older woman and a younger man that felt like a warm hug.
6. Rattan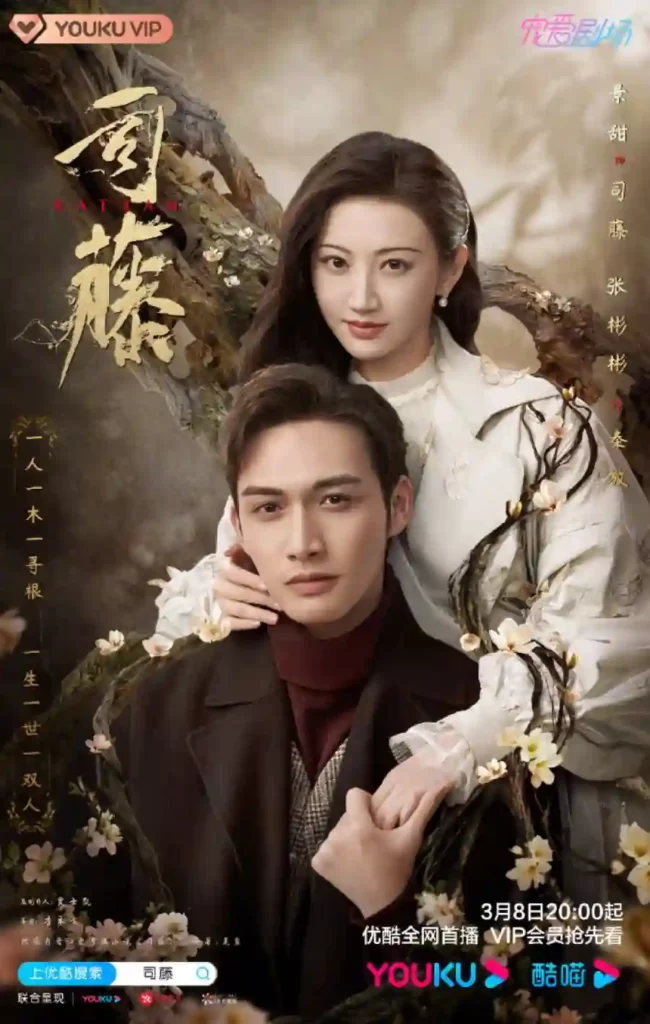 Si Teng, a plant-alien hybrid, was hunted down and killed by a Xuanmen hunter. 
Years later, she was accidentally resurrected by Qin Fang, a young architect, and she asked him to help her regain her memories and adapt to modern life. 
Soon enough, they fell in love but Si Teng's yet incomplete memories keot rroubling her and they set out to find answers even as the little disturbing fragments of her past loomed over their happiness.
7. Why Women Love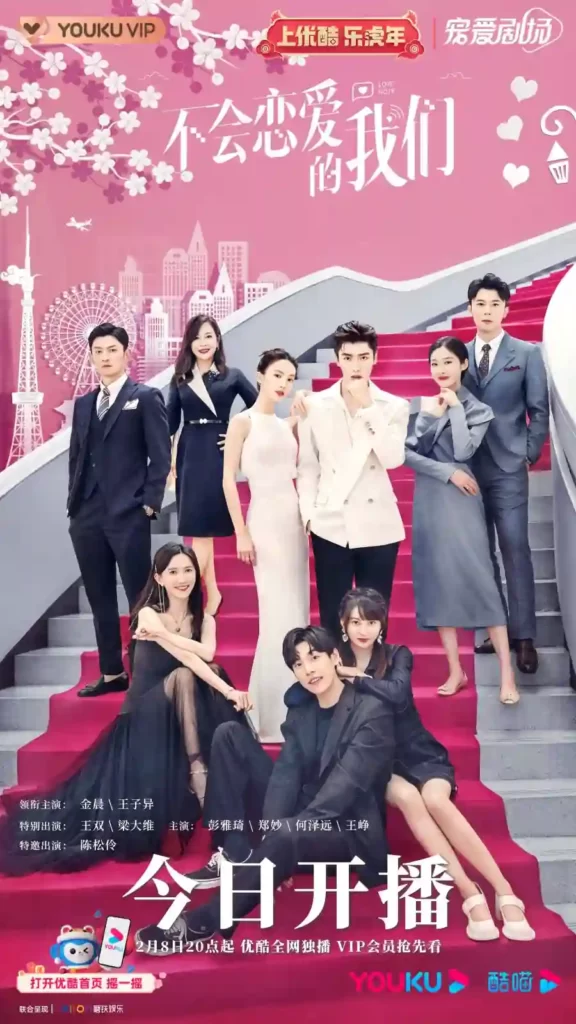 Zhao Jiang Yue is the strict boss of a tech company, and they release a dating app that promises to find a partner in three months. 
Gu Jia Xin, heir to the company's founding family, then becomes Zhao Jiang Yue's temporary assistant. 
At first, they clash, but when Zhao Jiang Yue asks for help to win over Xu Ning Yuan, Gu Jia Xin realizes he has feelings for her, and she might feel the same way – except she's older and he's younger than her. 
Also see: 15 Engrossing Chinese Dramas with The Enemies-to-Lovers Storyline
8. She And Her Perfect Husband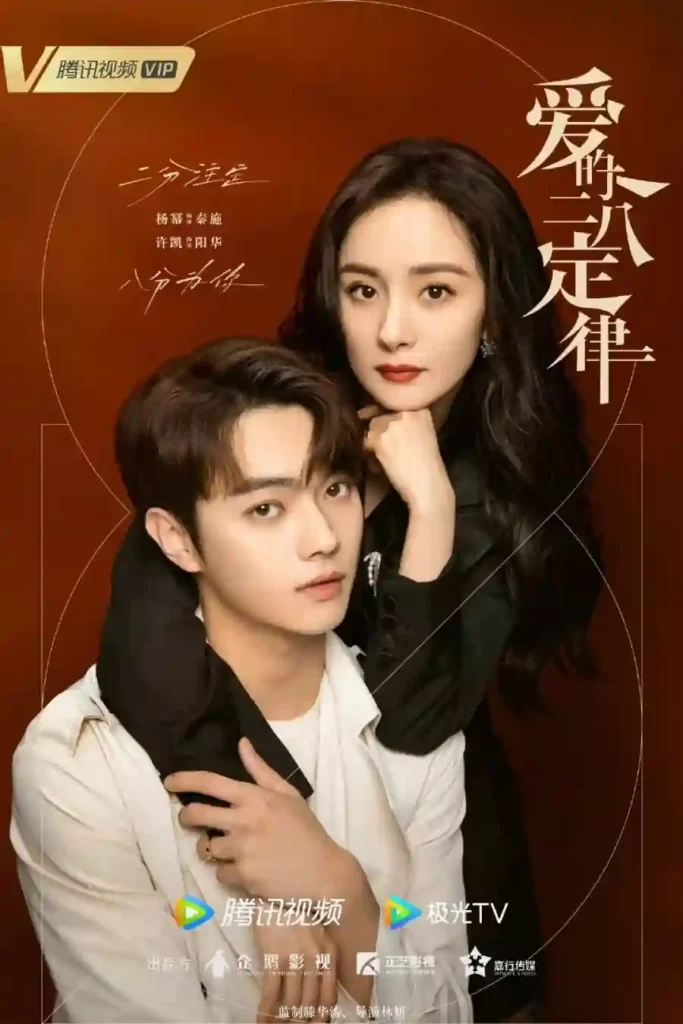 Career-focused lawyer Qin Shi is forced into a pretend marriage by her parents. 
She excels at work but discovers she is listed as married in her official documents, and then she is caught by her firm's founder. 
Yang Hua, who has been pressured into an arranged marriage, joins forces with Qin Shi, and they impulsively decide to marry marry in an effort to defy their parents. 
But things become a little complicated when Qin Shi's ex-boyfriend enters the picture, and this sparks the love between her and Yang Hua.
9. Love The Way You Are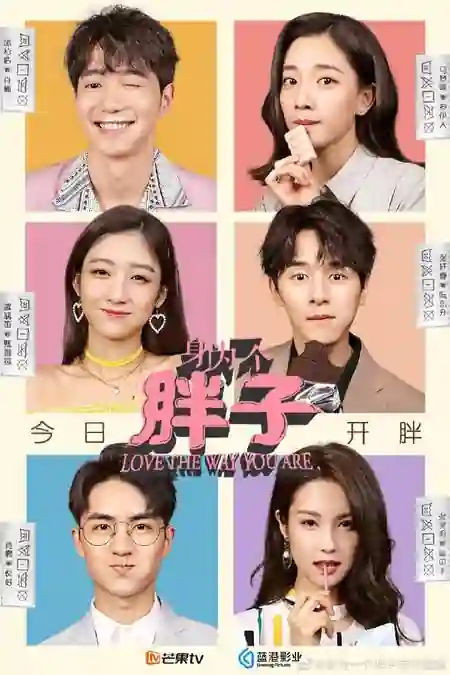 Zhen Yuan Yuan, a young and plump girl, fell in love with her high school senior, Ruan Dong Shen. 
But, they were separated due to a misunderstanding, and many years later, they reunited. 
At this point, Yuan Yuan had transformed into a slim fashion model called Eva, while Dong Shen had become a successful entrepreneur and chef.
Also see: 12 Must-Watch Chinese Dramas with Friends Turned Lovers
10. See You Tomorrow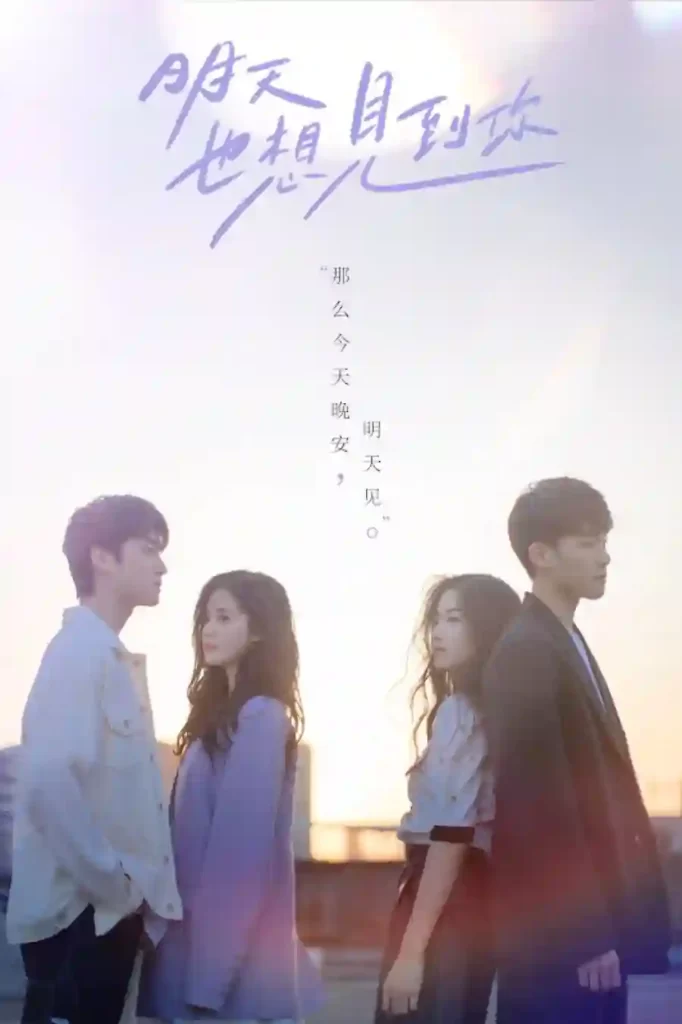 Ding Liao Liao, a lively writer, and Jiang Kan, a reserved pharmacist, become unexpected roommates. 
And, despite their differences, they face crazy incidents and grow closer. 
Alongside them are Ding Man and Lian Ge Yao, and while creating funny, and together, they overcome challenges and embrace the future.
11. Love Under The Full Moon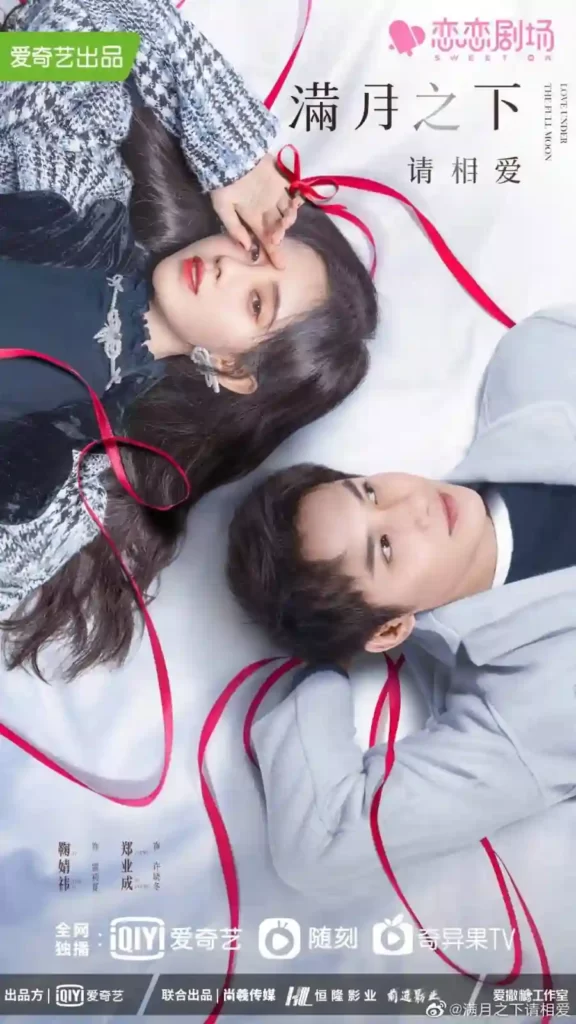 In 2011, Lei Chu Xia traveled to 2021 during a full moon, and she met Xu Xiao Dong and soon realized that her existence depended on him. 
They were connected, and Xu Xiao Dong helped Lei Chu Xia regain her memory and solve the mysteries of the past ten years.
This is another super sweet romance Cdrama about an older woman and a younger man over several years that I feel everybody should watch at least once – it's really that sweet. 
Related: 20 Of The Finest Chinese Time Travel Dramas of All Time
12. The Flaming Heart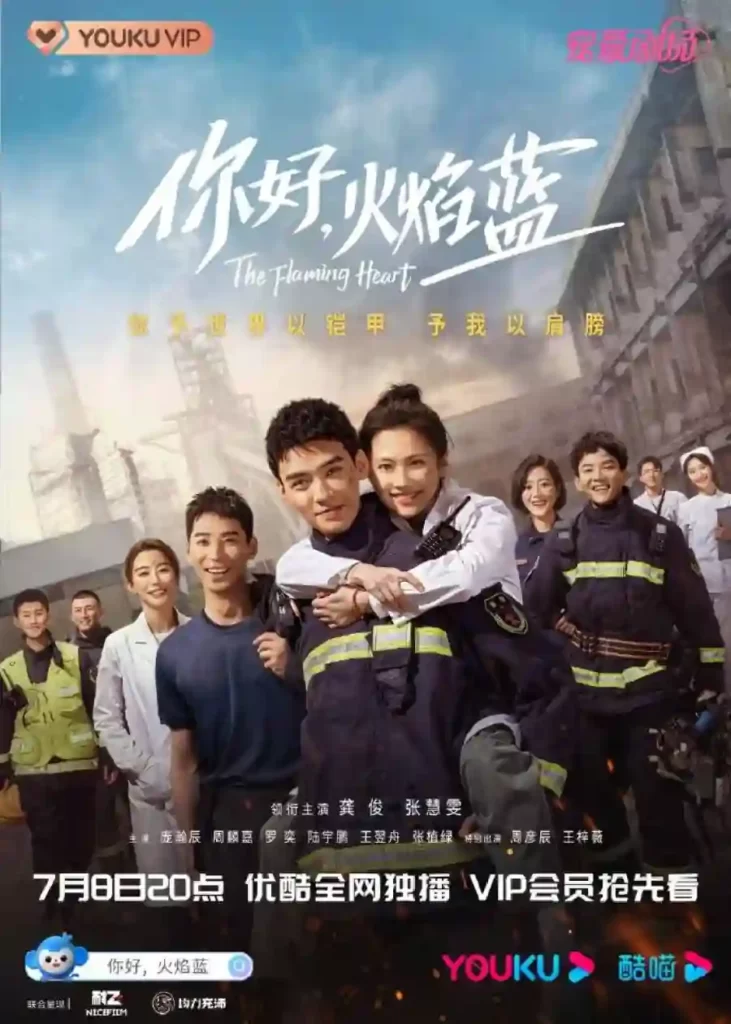 Huo Yan, vice-captain of the Fire Rescue Team, meets Yan Lan, a doctor, during a rescue mission. 
They develop a strong bond while facing challenging situations together, and when a virus outbreak occurs, Yan Lan fights the disease while Huo Yan silently supports her. 
At the same time, Jiang Tong, another rescue team member, falls in love with Wang Dayin, a timid colleague who undergoes personal growth.
13. City Of Streamer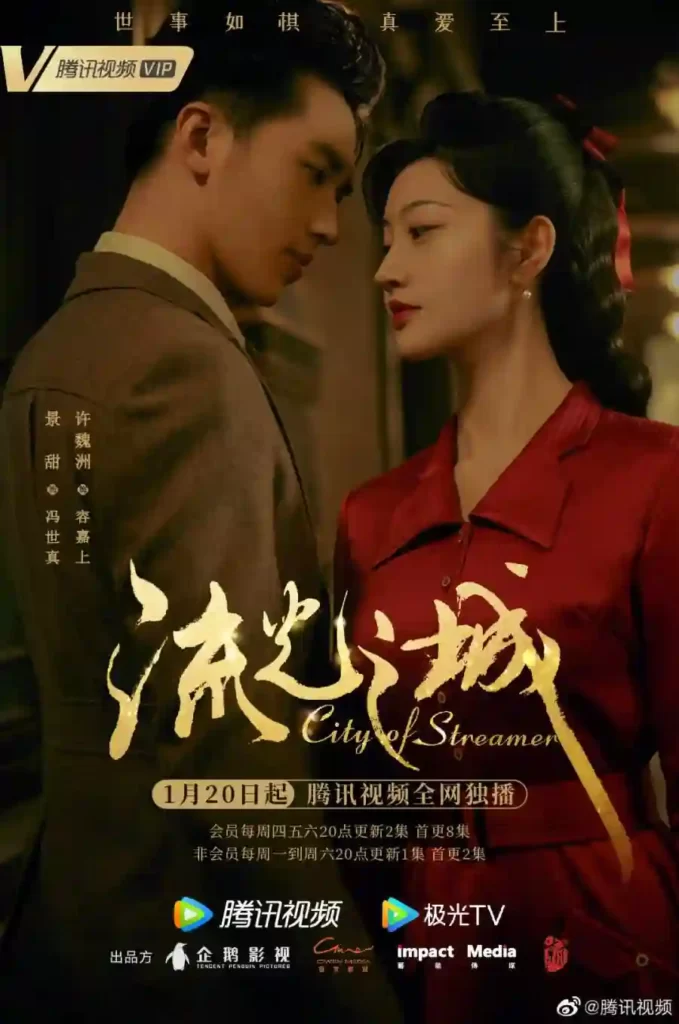 Adapted from the novel City of Streamer by Mi Bao and set in early 20th century Shanghai, warlords are seizing power, and the influential Rong family is abusing their wealth to commit crimes. 
To seek justice, Feng Shi Zhen infiltrates the Rong family as a tutor to their young master, Rong Jia Shang. 
But, as they test and use each other, she starts falling for him. 
And when old injustices resurface, the two lovers from opposing sides unite to uncover the shocking truth. 
Also see: 21 New Chinese Historical Dramas To Enjoy In 2023
14. Nine Kilometers of Love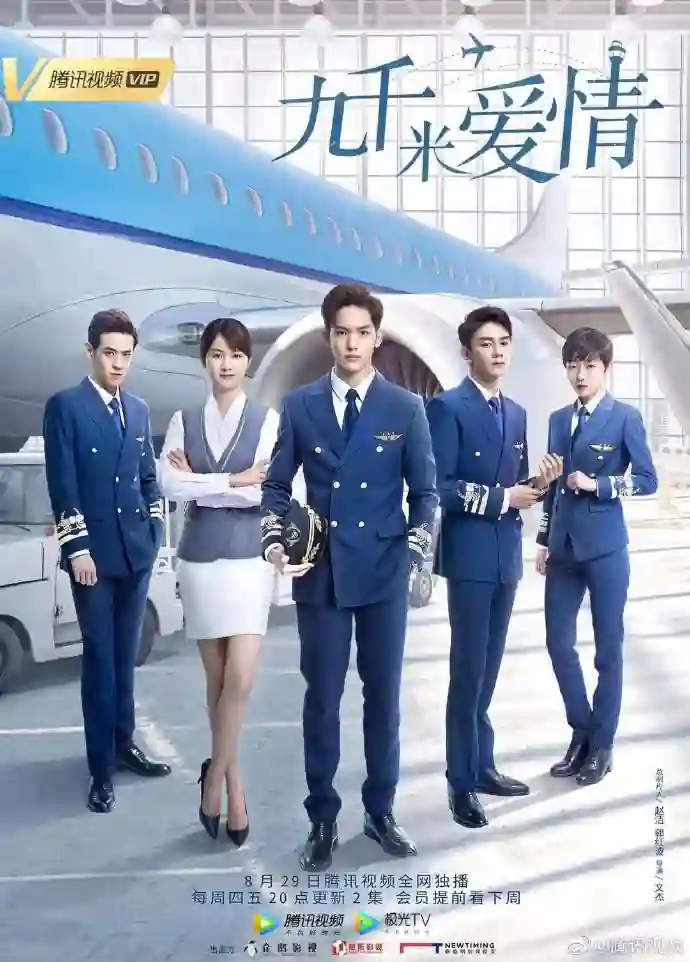 Lin Shu, influenced by his father's aviation background, decides to become a pilot. 
He faces challenges, rumors, envy, and competition, but eventually stands out among his colleagues. 
Initially, Chen Chen avoided him but later warmed up to him after understanding his reasons. 
They separated due to difficulties, but a year later, as full-fledged pilots, they reunited and decided to follow their hearts responsibly.
15. Remembrance of Things Past
In Beijing, young men and women from the 80's and 90's meet and go through life's challenges together. 
Qiao Xi Chen works hard in the corporate world and grieves the loss of a friend. 
She faces work and relationship challenges but learns the importance of optimism and perseverance with her friends Xu Yan and Ji Nan Jia.
If you're looking for a classic Chinese drama that's interesting in all the ways that matter, you'll love this one. 
Related: Top 20 Amazing Slice of Life Chinese Dramas to Binge-Watch Right Now
16. Trial Marriage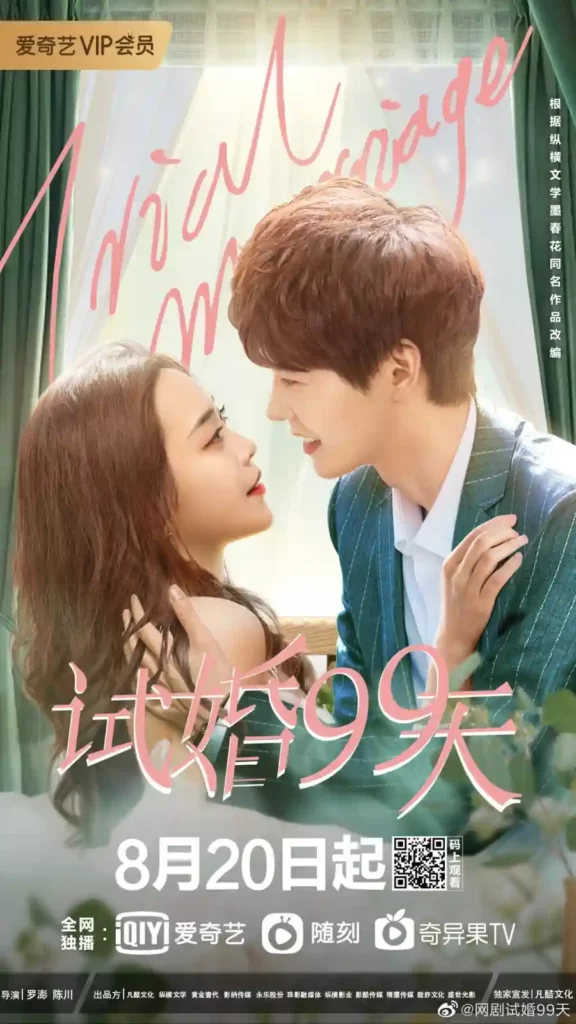 Two real estate industry leaders, Gu Ling Se and Ye Cheng Shu, agree to a 99-day fake engagement for business reasons. 
And, they fall in love for real, but this faces a threat when Ye Cheng Shu's friend reveals his ambitious plans that could endanger their family business. 
Now, they must join forces to save the company. This heartwarming Chinese drama is really just an amazing thing, and I'll recommend it anytime. 
You might also like: Top 19 Must-Watch Chinese Dramas with Fake Relationships
17. Irreplaceable Love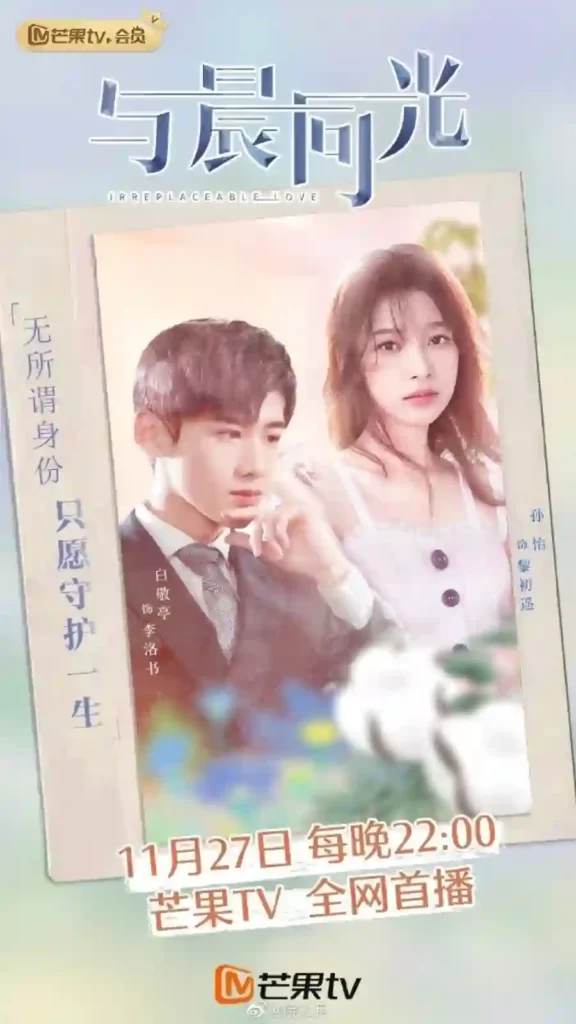 Li Chu Yao's brother dies, and the orphan Li Luo Shu takes his place to ease his mother's pain. 
Luo Shu loves Chu Yao secretly, but she falls for Han Zi Mo, and when Han Zi Mo's debts cause trouble, Luo Shu gets hurt while protecting Chu Yao. 
Eventually, Chu Yao realizes her love for Luo Shu, but circumstances separate them.
18. Only Kiss Without Love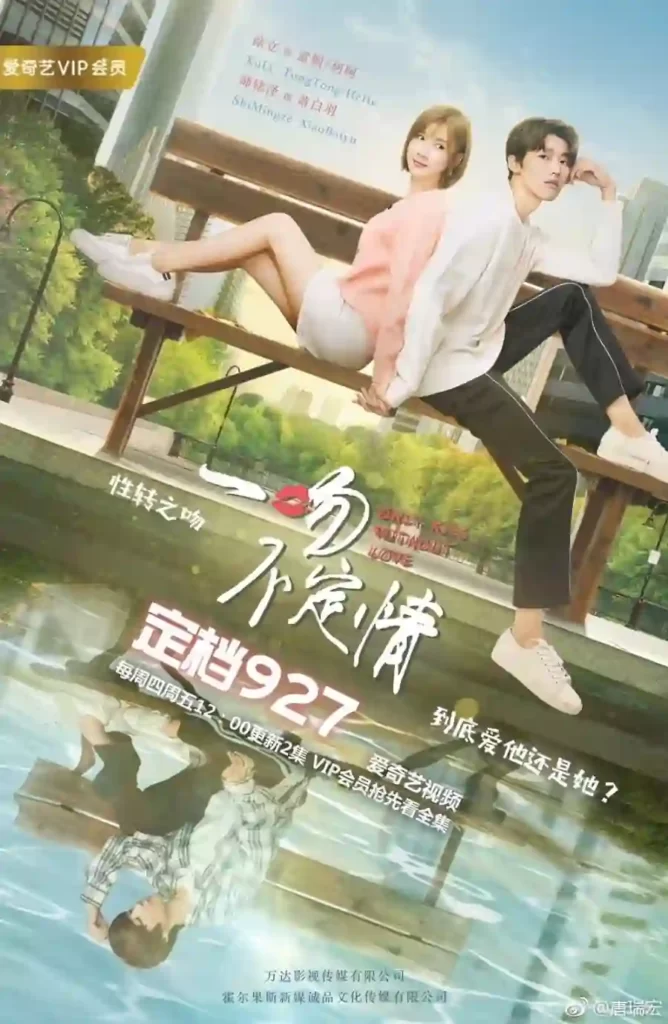 Xiao Bai Yu is the CEO of Feng Sheng Department Store. 
And one day, Tong Tong, a reporter with a strange disease, kisses him while in her male form, and this causes rumors that Bai Yu is gay. 
To counter the rumors, Bai Yu asks Tong Tong to pretend to be his girlfriend. 
---
What do you think? How many of these dramas will you be watching?
I hope you've managed to find one or two, or ten or eighteen recommendations from this carefully-curated post.
And if you're still on the fence about whether or not to watch any of these delish older woman and younger man Chinese dramas, just give it a try – you won't regret it.
There are tons of other recommendations, so check out the related posts below and find some more awesome recs!