I'm a huge believer in the "don't kick it until you try it" school, and this drama is one hidden gem you won't be forgetting in a hurry.
If you've been in Kdrama-land for any amount of time, then you've probably heard about Dong Yi starring the ethereal Han Hyo Joo, so "hidden gem" might feel like a bit of a reach, but stick with me.
I've always known Dong Yi is an epic drama, but I never really thought about what made it epic and it was only until I watched this drama and fell in love with everyone but the bad guys that I knew what they were on about.
A lover-boy king who's smart and focused; a musician turned detective turned concubine who's determined as hell; said concubine's brother who's ready to move the earth for her; and another concubine whose need to stay alive and thrive trumps all – there's a whole lot of moving parts in this drama.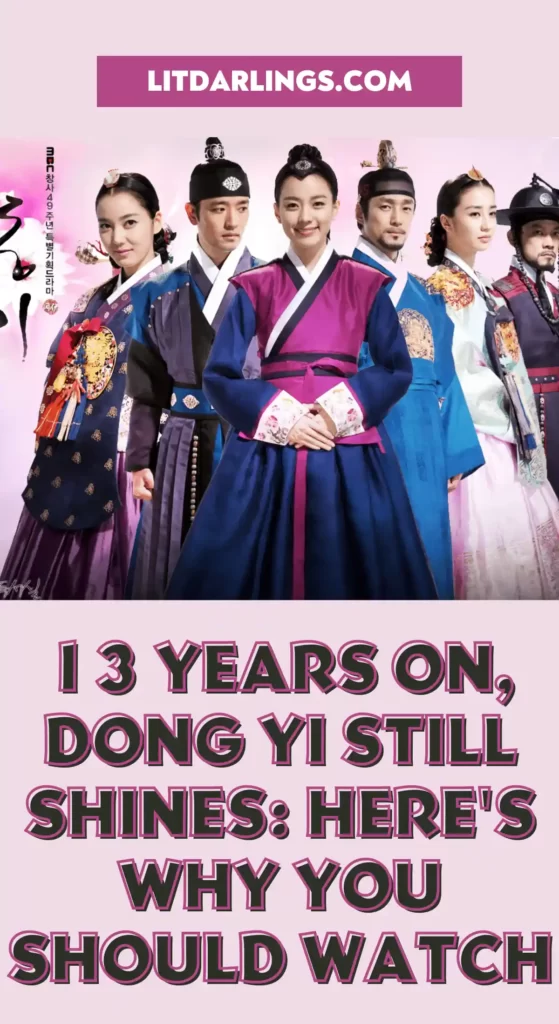 And, once you've learned that it's a whopping 60 episodes, you might be discouraged, but, I promise the episodes will fly and before you know it, you might have binged 15 episodes in a single day. 
Without giving too much away, there's a good dose of politics in this historical Kdrama and it really does show everything from Dong Yi's formative years up until the primary political unrest that plagued her is vanquished. 
Based on the life of Consort Choe Suk Bin (1670 – 1718), a consort of Sukjong of Joseon and the mother of King Yeongjo (given name: Yi Geum), this drama heavily fictionalises the life of Dong Yi and her enduring romance with Suk Jong (Ji Jin Hee). 
Also see: 10 Amazing Romantic Historical Kdramas So Sweet They'll Melt Your Heart
Perhaps my favorite thing about this drama is how the romance between Suk Jong and Dong Yi was almost always front and center in the plot, but there were still a whole lot of other subplots that flourished alongside them. 
It never felt like we lost sight of the way their love story bloomed and I was literally shedding hot tears by the final episode because they had come to mean so much to me somewhere in the middle, and it was bittersweet to finally finish watching. 
As I said earlier, there's a good deal of action and political plotting, with multiple villains coming up at every point in time; while some endured from the very beginning and it was all so thrilling.
The set pieces were simply A-class, the scenes lush and beautiful, and everything felt so realistic, it was almost as if I was back in Joseon. 
If you've been dragging your feet about whether or not to watch this beautiful and romantic historical Kdrama, please don't – this amazing drama will definitely blow you away. 
You can watch Dong Yi right now on Kocowa and Viki for free and with a subscription. 
---
And, that's a wrap!
What do you think? Is Dong Yi now on your watchlist? Please give it a chance, and you might just love it!
Please check out the related posts below if you're looking for some more recommendations and let me know what you think in the comments below.
Happy watching!