Wait, My Youth had me laughing, screaming, crying, and kicking my foot out at different times, so that's all you need to know about it being the sweetest thing I've watched recently. 
For one, there's the brash, curt, and smart boy who's a cutie (Lan Tian Ye), a handsome and friendly boy who's adored by the entire school (Lin Jia Ze), then the female lead who's not the brightest but she's hardworking and always ready to give it her all (Su Can Can).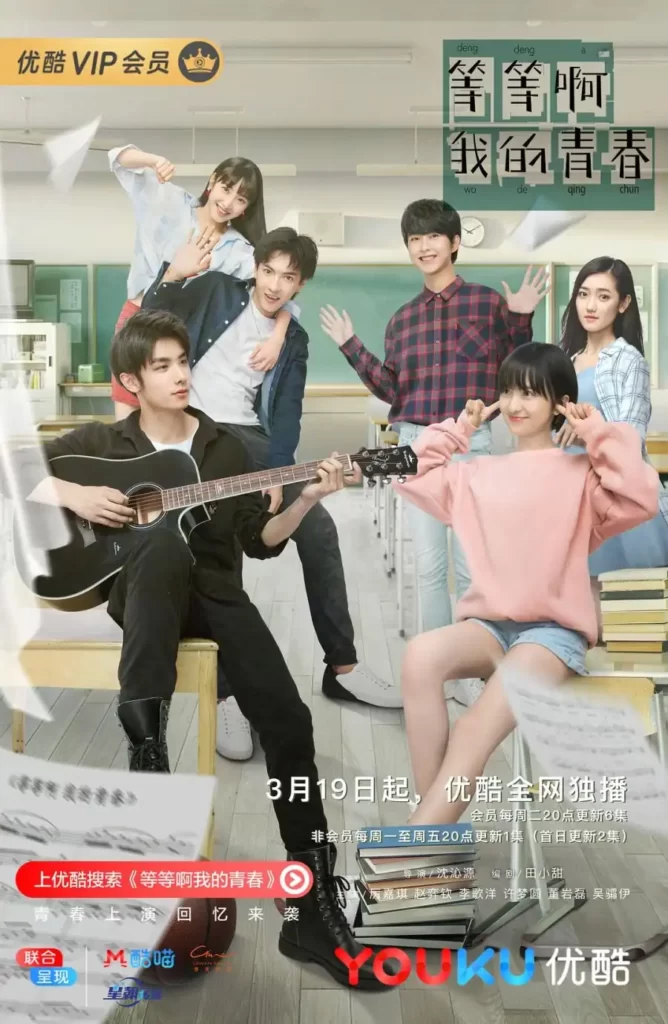 Let me just quickly pop in to let you guys know that when Lan Tian Ye eventually acknowledged his feelings for Su Can Can, there was no questioning anything – he was 100%, absolutely, completely whipped and he made sure she knew. 
The drama follows their growth from high school students to college students to adults who are figuring out the system in a sweet, lush, and interconnected way. 
One thing I want to say right away is that Wait, My Youth had a cute love triangle at the center of the lovestory and with the way the characters are written, you'll definitely be rooting for the two male leads.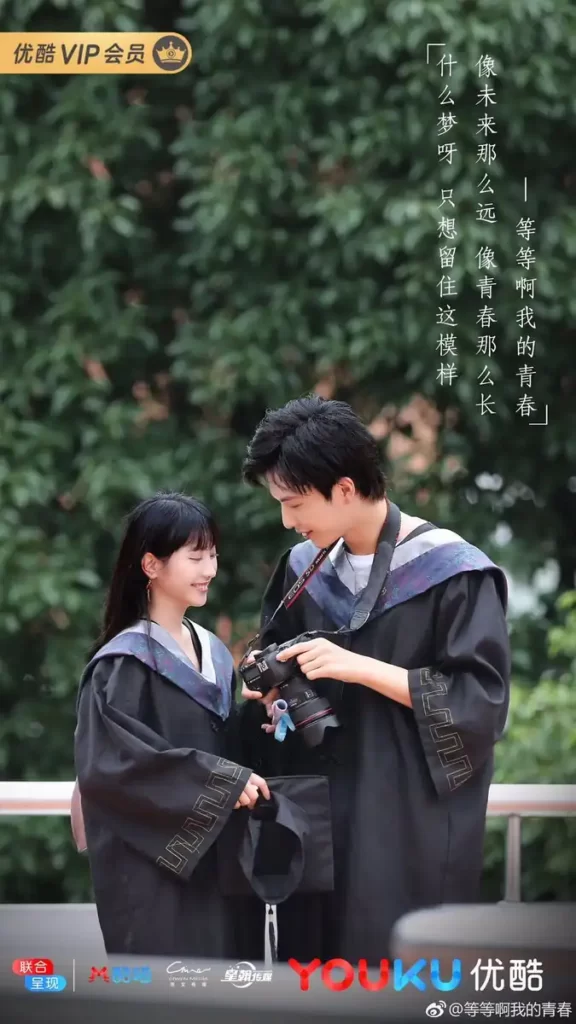 And just like many other high-school Chinese dramas, Wait, My Youth is somewhat melodramatic in nature and it has an omnibus feel. 
I feel the screenwriter really put the friendship to the max on this one because this particular theme was emphasised on so many different levels.
Cherishing friends becomes somewhat difficult as we age and inadvertently grow apart, but I liked the theme about them finding their ways to each other no matter what.
By the time I was done watching, it genuinely felt like I had grown with them and I'm so, so happy I didn't miss out on this drama.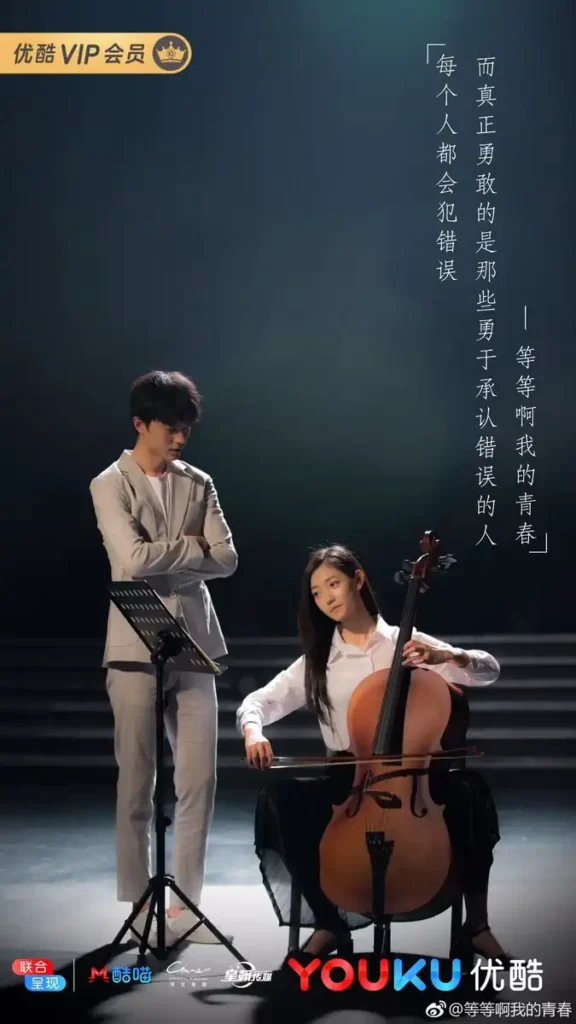 But, even though I loved this drama to bits, I feel some things needed to be reworked – like the pacing and how the first episodes and the entire bonding over the radio club felt rushed. 
This wouldn't have been a problem ordinarily because I understand that we aren't supposed to dwell on some elements, but this was supposed to be what drew all of them together.
Instead, I feel that it was only Su Can Can and Lan Tian Ye who genuinely came closer through the club, so the entire drama about the dissolvement of the group and the connection with the club manager felt a little overdone.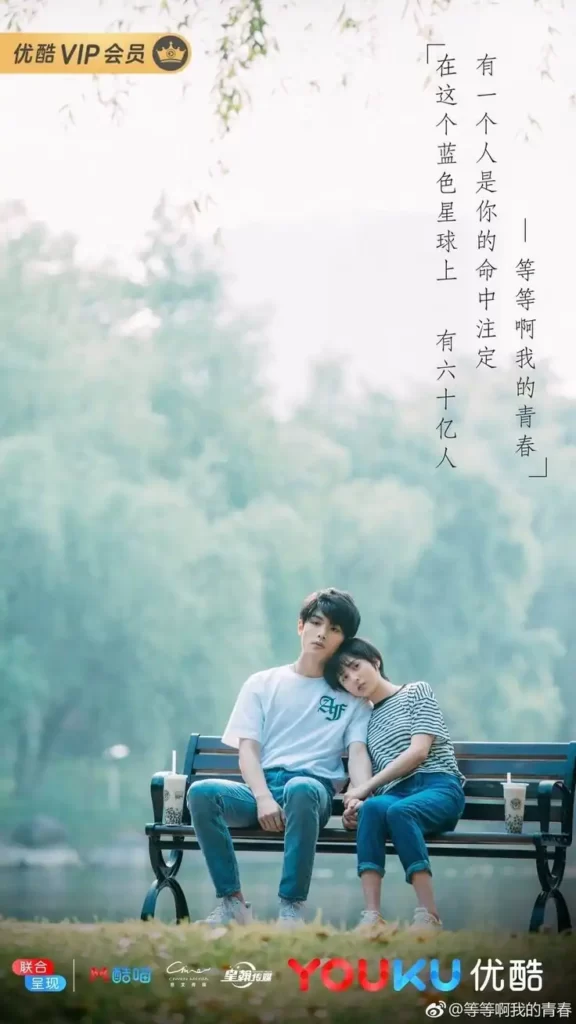 And, for those who like the accompanying soundtrack or OST to be interesting, the truth is that the music often faded into the background and was negligible at best – this is one element I wished they had worked on. 
Regardless, Wait, My Youth is still an amazing drama, and if you've been dragging your leg on whether or not to watch it, this is the sign you've been waiting for!
This coming-of-age drama felt like a warm, warm hug, and it helped that there were some scenes that legitimately had me in hot tears.
This beautiful Cdrama explored love in all its forms – new love, old love, and a love that ends slowly – and I just feel everyone would loved and enjoyed Hidden Love, When I Fly Towards You, and When We Were Young would enjoy it.
Wait, My Youth is available to watch on Netflix and YouTube today, so don't miss out on it!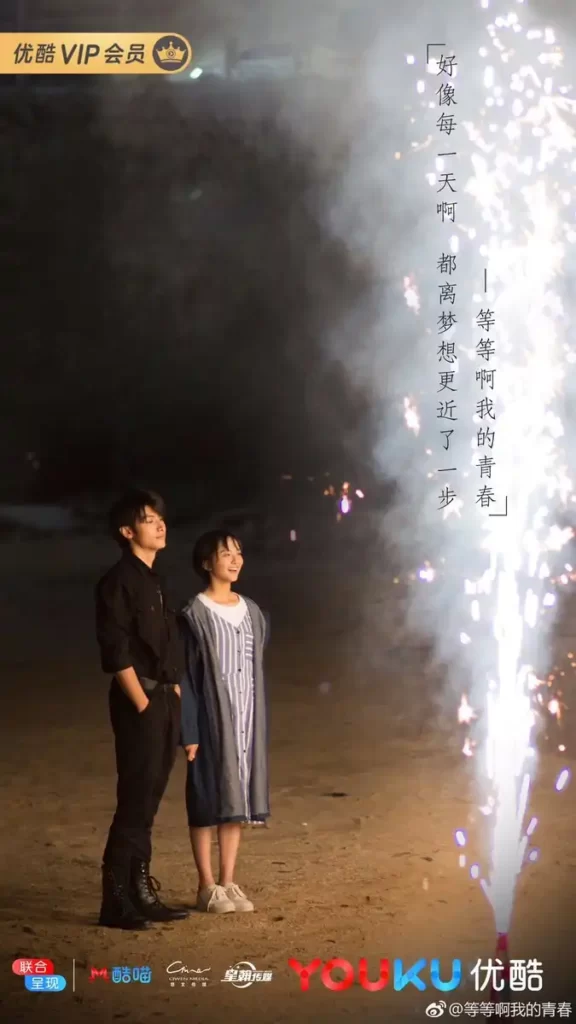 ---
Have you watched Wait, My Youth?? If you have, did you enjoy it?? Let me know what you think in the comments below.
And, check out the related posts for even more stellar Cdrama recommendations. 
Happy watching!!